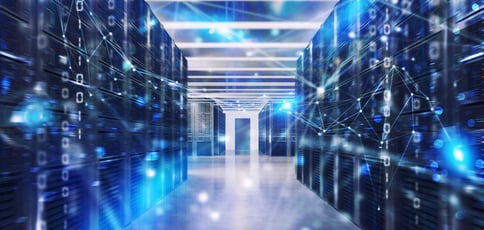 The best web hosting services do it all — providing seemingly unlimited features and resources for the least amount of money. But finding the perfect hosting plan can seem like an enormous challenge, and what works for one website may not be the best for your particular needs.
Our team has spent decades developing and hosting various sites and applications, testing dozens of web hosting providers along the way. We've consolidated our first-hand experiences into in-depth reviews and cost comparisons, which we're happy to share here.
Whether you're looking for affordable shared hosting plans or an entire dedicated server for your business, read on for our current reviews and recommendations, plus tips for picking your best web hosting partner.
With the largest web hosting companies rapidly innovating to stay competitive, you can easily find tons of great plans that feature speed, security, simplicity, stability, and support.
We believe the best web host serves the full range of website customers. From helping first-time site owners start a blog to empowering businesses to grow their online presence, hosts should provide cost-effective support and computing power to foster successful websites.
These hosts score high marks across the board. Let's start with the best of the best, Bluehost:
Types of hosting: Shared, VPS, reseller, and dedicated hosting, plus plans optimized for WordPress and WooCommerce. Managed WordPress hosting, Microsoft Office 365, and marketing services are also available.
Price: Shared hosting starts at $2.95, while dedicated servers cost $79.99 and up.
Support: 24/7 via chat and phone
Uptime: Regularly delivers 99.9% (and more) but does not guarantee reliability
Money-back guarantee: 30 days for all services (minus domain registration and setup fees)
As a go-to option for website hosting beginners and WordPress power users, Bluehost excels in combining top-tier services with customer trust. The web host drives more than 2 million websites worldwide and even boasts the coveted seal of approval of the WordPress.org team.
Bluehost plans range from shared hosting to managed WordPress and even dedicated servers — each with modern hardware, easy-to-use features, and the complete toolbox of services.
At every level, the hosting provider is known for reliable service and support. Bluehost is certainly among the most trusted and respected brands in the industry.
The hosting provider continues to roll out upgraded features like high-performance solid-state drives and hands-on managed services.
Even better, Bluehost gives users tons of freebies, like a domain name registration, SSL certificate, unlimited email accounts, and marketing credits.
Types of hosting: Shared, dedicated, cloud, and virtual private servers with domain hosting, email hosting, and WordPress-specific hosting packages available
Price: Shared hosting starts at $1.99, while dedicated servers cost and up
Support: 24/7 support available via live chat 365 days per year
Uptime: 99.9% guarantee across all services
Money-back guarantee: Full refund (excluding new domain registration fees) within 30 days of signup
Trusted by 29 million people scattered throughout 178 countries and counting, Hostinger bundles affordability and flexibility with a range of hosting packages. We proudly recommend the host for beginners, as the company offers welcomes first-time site owners with a comprehensive feature set and always-available, always-friendly customer support.
Hosting plans include a free domain name registration and standard security features, such as a complimentary SSL certificate, to set your website up for success. Performance boosts powered by LiteSpeed caching and other WordPress-specific features make Hostinger a popular choice for both beginners and veteran hosting customers.
Types of hosting: Shared, VPS, reseller, and dedicated hosting, along with WordPress, managed services, and email hosting
Price: Shared hosting starts at $2.99, while dedicated servers cost $89.99 and up
Support: 24/7 through chat, phone, and email
Uptime: 99.9% guarantee across all services (5% credit for every hour of downtime)
Money-back guarantee: Full refund within 30 days or prorated reimbursement afterward
A champion of web hosting performance, A2 Hosting is all about site speed, efficiency, and flexibility. Every price plan features premium SSDs that tout 20x-faster page loading time, along with free site migration, cPanel, SSL certificate, and unlimited bandwidth and disk space.
We consider A2 Hosting to be among the industry's most developer-friendly providers, given its support for a wide range of programming languages and open-source software, but first-time site owners won't be overwhelmed.
In addition to free site migrations, A2 Hosting comes with an extensive knowledge base of tutorials and FAQs, along with a support team that is always available.
All in all, A2 Hosting is an excellent option for customers looking for a step up from the basic low-cost services widely available.
Types of hosting: Shared, VPS, reseller, and dedicated hosting, plus cloud, website builder, and WordPress services; Windows hosting is available on dedicated servers and shared hosting
Price: Cheapest plans starts at $2.64, with dedicated servers priced at $89.98
Support: 24/7 assistance through phone and chat
Uptime: 99.9% guarantee (shared and reseller accounts receive one month credit, but dedicated servers receive prorated reimbursements)
Money-back guarantee: 45 days for shared, VPS, and reseller hosting (No refunds for dedicated servers)
Always on the lookout for new technologies and ways to improve its offerings, HostGator stays ahead of user needs with recent releases of a custom website builder and user-friendly cloud-based hosting packages.
We are always impressed with the company's customer-centric approach to web hosting, which is on full display with high-powered infrastructure and well-rounded features. HostGator easily meets the needs of both developers and beginners.
Starting with a free domain name registration, site transfer, and SSL certificate, HostGator web hosting also gives customers unmetered bandwidth, storage, and email accounts to grow their sites.
Once you factor in the host's 99.9% uptime and longer-than-average 45-day money-back guarantees, HostGator's adorably named Hatchling plan is a web hosting option that's tough to dismiss.
Types of hosting: Shared, reseller, and cloud hosting, plus managed WordPress and WooCommerce services
Price: Plans start at $2.99, with cloud hosting priced at $100.00 per month and enterprise-grade web hosting available by custom quote
Support: 24/7 by phone, chat, and email; SiteGround responds instantly to live chats, within two minutes for calls, and 15 minutes to email tickets (90% of issues are resolved at first contact)
Uptime: 99.9% guarantee for all services (one month of free hosting plus an additional month for every 1% of uptime lost below 99.00%)
Money-back guarantee: 30 days for shared and reseller plans; 14 days for cloud hosting customers
Illustrating the value of modern technologies and extremely attentive support, SiteGround represents a high-quality hosting service from all angles. The web host created many of its own systems for customer support, security, and performance to give users the utmost service.
SiteGround leverages Google Cloud and Linux containers for its hosting platform, automatically upgrading shared hosting customers to one of the fastest and most connected networks in the world — which also contributes 100% renewable energy credits to offset the power consumed.
The company also relies on a custom-built smart web application firewall that protects against emerging threats, with the end result being a premium hosting service with hands-on support tailored to specific customer needs.
SiteGround is a bit more expensive at the cloud or VPS hosting levels, but the business-critical services are still well worth the investment for those with high standards.
Whether you're creating a personal website or looking to start an online store, you may not have a lot of time or money to spend on web hosting.
New businesses operate on extremely tight margins to start, so your hosting service and other IT needs should probably only account for roughly 3% of your company's budget.
Fortunately, the highly competitive shared hosting market means there are plenty of affordable shared hosting plans that cost less than $5 per month. Even better, cheap web hosting doesn't mean you have to suffer with subpar service.
When you're shopping on a budget, it's all about finding the most value with the least amount of money. A bargain web host often comes with unlimited resources and 24/7 support, plus tons of perks like a free domain registration and SSL certificate.
Look for shared hosting plans with lengthy money-back guarantees, short-term contracts, or services with free trials. And don't forget to check out our collection of coupons and discount codes!
Let's take a look at the cheapest web hosting plans that optimize value for money spent:
Storage: 10 – 100 GB SSD
Bandwidth: 100 GB – Unlimited
Uptime: 99.9%
Key features: Free SSL security, daily backups, and unlimited websites, email, and databases, plus CloudFlare and GitHub integration, LiteSpeed cache, and 24/7 support
Serving more than 29 million customers worldwide, Hostinger gains at least one new client every five seconds. The web host excels in low-cost hosting with a basic shared hosting plan starting at $1.99 — that frequently goes on sale for a starting price of less than $1 per month.
Hostinger even provides access to free web hosting via sister company 000webhost. Despite the incredibly low price tag, the Lithuanian web hosting company doesn't scrimp on service.
Hostinger's services are surprisingly quick and reliable, with shared hosting servers equipped with unlimited storage, bandwidth, SSDs, LiteSpeed caching, and HTTP/2. You'll see tons of features and the usual partnerships, such as Let's Encrypt for SSL certificates and CloudFlare CDN.
No matter where you look, you won't find a better discount on trustworthy, secure, and speedy shared hosting services than Hostinger.
Storage: Unlimited SSD
Bandwidth: Unlimited
Uptime: 99.9%
Key features: Price lock guarantee, SitePad website builder, free site migration, unlimited email accounts, custom-built InterShield security system, and caching tools.
Built around customer-friendly hosting services and modern technologies, InterServer offers a refreshing alternative to the often-irritating web hosting subscription models.
Instead of long terms and high renewal rates, the hosting company insists on month-to-month hosting packages (discounts are available if you sign up for longer than 30 days) and will lock in your rate to make sure you'll never pay more for the same service for the life of your account.
When it comes to shared hosting on a budget, you can't find more value than InterServer. The cheap host engineered many specialized technologies to help secure and optimize your site for speed. InterServer will even investigate compromised sites and help them get back online.
We love the company's story, which starts with a couple of high school friends building a business around the concept of providing hands-on support and cutting-edge cheap web hosting.
As such, InterServer shared web hosting comes with unmetered bandwidth and disk space, along with superb loading time and website building functionality. Give them a look if budget is an important concern.
Storage: Unlimited
Bandwidth: Unmetered
Uptime: N/A
Key features: Free domain transfer or registration, marketing credits, AI-powered website builder, vDeck control panel, free SSL and SiteLock security
Boasting a wide range of free features at a deep discount, iPage represents an ideal choice for inexperienced website owners.
By signing up for the web host's one-size-fits-all shared hosting plan, customers unlock unlimited bandwidth, storage, domains, email addresses, and databases, along with many features commonly found with high-priced hosts.
The iPage website builder, which comes with thousands of free and mobile-ready templates, offers a streamlined way to publish your site quickly. Google and Bing advertising credits will help spread the word and bring in visitors.
From there, the iPage also enables aspiring business owners to create an online store with PayPal integration and your pick of several shopping cart programs.
You can even communicate with coworkers and customers from a customizable email account that comes with adjustable spam filters, virus scans, and auto-forwarding capabilities. Be sure to give iPage a try!
As the unequivocal king of website design, publishing, and management, WordPress users publish more than 70 million posts each week worldwide.
The free, open-source content management system dominates the market, serving the likes of TechCrunch, CNN, and Spotify, as well as first-time site owners and small businesses.
Why not you, too?
Whether you're looking to start a blog, build your professional portfolio, or promote your business services, WordPress hosting is available as part of pretty much any shared hosting plan via one-click installations.
What really sets a hosting provider apart, though, is how the company optimizes its services and infrastructure for the specific quirks and needs of WordPress.
Larger organizations or web design and development agencies may want to choose managed WordPress hosting (like WP Engine or Flywheel) that offer more firepower and white-glove support. A top hosting package from a managed host, however, can get somewhat pricey.
Small business and personal websites, however, will be perfectly covered with the options below that blend affordability with premium WordPress features.
Here are our favorite hosts for running most WordPress sites.
Storage: 50 – 150 GB SSD
Bandwidth: Unlimited
Uptime: 99.9%
Key features: Jetpack plugin, SSD storage, NGINX, free content delivery network, malware protection, automatic backups, staging environment, and the BoldGrid website builder for WordPress
Behind ultra-fast infrastructure, InMotion Hosting tops our list of WordPress services by fine-tuning its offerings to provide the ultimate in performance, security, and reliability.
Customers can get started with the managed WordPress host by taking advantage of the free zero-downtime website transfer or a pre-installed WordPress configuration.
Once you're up and running, you can rest easy with optional automatic updates (for themes and plugins, too) and security patches. A seriously impressive 90-day money-back guarantee means you've got time to get comfortable.
InMotion Hosting optimizes its WordPress hosting services for performance with NGINX, modern PHP 7, SSD infrastructure, CloudFlare CDN, and advanced server caching.
The WordPress hosting experts at InMotion even went as far as to create BoldGrid, a drag-and-drop website builder that further simplifies theme creation and customization.
Explore your design options with the staging environment InMotion Hosting includes, as well. Test updates, edits, new themes, and other ideas behind the scenes while your active site remains the same to visitors.
Storage: 50 GB – Unlimited SSD
Bandwidth: Unmetered
Uptime: N/A
Key features: Automatic WordPress installation and updates, free domain registration and SSL certificate, plus upgrade to WP Pro for marketing center and optimized performance
As one of only three hosts recommended by WordPress leaders, Bluehost is synonymous with top-tier WordPress hosting.
The company's basic shared hosting price plan (featured above) comes already equipped with one-click WordPress installations, search engine advertising credits, automatic updates, free SSL certificate, and hundreds of themes to help your site succeed.
Power users can upgrade to Bluehost's managed WordPress or WooCommerce hosting plans, which feature an SEO and marketing dashboard, daily backups, optimized performance, and malware detection and removal.
With WP Pro, Bluehost gives site owners a comprehensive dashboard into every aspect of their WordPress hosting experience. From analytics to social media, the WordPress experts give you just the right tools to succeed.
Bluehost seamlessly integrates your WordPress site with a WooCommerce store and offers secure payment gateways, a pre-installed Storefront theme, and a free two-hour setup call to make sure everything is configured to your liking.
Whichever level of firepower you need, Bluehost is a trustworthy brand ready to take on the challenge.
Storage: 10 – 40 GB SSD
Bandwidth: Unmetered
Uptime: 99.9%
Key features: Free WordPress migration plugin, automatic updates, daily backups, dynamic caching, NGINX, staging environment, and top-level support
Perfect for developers and first-time WordPress users looking for a powerful hosting service, SiteGround excels in combining speed, security, and friendly customer support into a single affordable package.
SiteGround has earned recommendations from the leadership teams of WordPress, WooCommerce, and the Yoast search engine optimization plugin — and it may as well add us to the list.
We love SiteGround for many reasons: its ultra-fast Google Cloud infrastructure, custom-built caching program, all-SSD storage, and of course the company's all-star support teams.
SiteGround approaches WordPress hosting security from the server level, often applying patches before WordPress releases the official fixes.
SiteGround deploys its proprietary SuperCacher solution for enhanced WordPress hosting performance. SuperCacher attacks database queries and dynamic data by going a step beyond the static caching available with other plans.
Pairing web hosting and site builders can often be the best of both worlds, bringing drag-and-drop design simplicity to those without the tech experience (or patience) to set up a site through WordPress or other CMS.
The differences between the web hosting and website builders can be somewhat confusing, with hosted website builders like Squarespace and Wix including hosting for free, while self-hosted builders come attached as part of a separate web hosting service.
Whichever hosting option you choose, the platform's usability is paramount — why choose a site builder that's cumbersome and hard to use?
First, spend time perusing the various themes and available customizations to make sure you can truly create the website of your dreams.
Your web hosting demands largely depend on the type of site you're looking to create and the size of the audience you'd like to serve. The hosted platforms like Wix and Squarespace will be perfect for smaller individual sites, but businesses and developers may appreciate the extra firepower that a self-hosted platform can provide.
Website builders aren't just for shared hosting beginners. With the right setup, the design tools can drastically reduce the time it takes developers to build sites, enabling them to serve increasing numbers of happy clients.
We compare the leading options below, showcasing where you can find the best web hosting deals, the most appealing themes, and the easiest customizations when trying to get your site online.
Let's take a look at the best web hosting choices with website builders:
Storage: 500 MB for the free account, or 3 – 50 GB with premium plans
Bandwidth: 500 MB with the free plan, or 2 GB – Unlimited for paid account
Uptime: 99.9%
Key features: 500+ templates, analytics, custom domain name, and tools for logo design, SEO, blogging, and online stores
At the forefront of the website builder industry is Wix, a website builder that offers forward-thinking technologies that are incredibly easy to use and understand. The Israeli company leads the way with a market share of more than 22%, narrowly edging out competitors like Weebly.
Perhaps most importantly for site owners is that you can get started on Wix for free.
Once you create an account, you can choose from hundreds of mobile-friendly templates or simply answer questions from a virtual design assistant to get a site started for you.
Premium accounts, which start at $0.00, enable site owners to connect their own domain name, stop displaying ads, and access a vibrant collection of plugins and design options.
Wix boasts additional tools for adding a blog, online store, or a portal for accepting reservations or bookings.
Web hosting is automatically set up, configured, and maintained by in-house experts. You won't have the same level of control or transparency, but the services still come with advanced security monitoring and a 99.9% uptime guarantee.
Storage: Unlimited
Bandwidth: Unmetered
Uptime: N/A
Key features: More than 550K available images, AI design assistant, SEO tools, revision history, and PayPal integration for online stores
Among the cheaper hosting solutions when it comes to a custom website builder and reliable hosts, iPage helps you launch a new site in just a few minutes.
When it comes to website building, iPage's hosting platform includes thousands of free templates and an AI-powered assistant that can help you launch quicker. Simply answer a few questions, and iPage will provide the layout and imagery that fits your goals.
The pre-built layouts are fully customizable, and iPage's value-rich plans come equipped with extras worth $500, including advertising credits, SiteLock security, domain registration, and SSL certificate.
Don't forget to check out the company's mobile-optimized design tool to make sure your site displays correctly on smartphones and tablets. Almost 60% of online traffic comes from mobile devices, so you'll want to make sure to keep those visitors happy.
All in all, user-friendly simplicity is on full display with iPage's one-size-fits-all plan for just $4.99 per month.
Storage: Unmetered
Bandwidth: Unmetered
Uptime: 99.9%
Key features: 100+ mobile-friendly templates, image library, custom domain name, priority support, plus free SSL and ecommerce functionality
We love HostGator's innovation when it comes to drag-and-drop design services because it's always pushing forward on new services and technologies.
The hosting company launched a custom-built site builder exclusively for customers, adding another perk to the highly respected HostGator shared hosting plans.
Users start by selecting from the HostGator theme library that contains a few hundred impressive templates that can be sorted by categories like beauty and fashion, music and entertainment, real estate, portfolios, and beyond.
Add a blog or e-commerce website in just a few clicks, and rest easy knowing you're backed by a free SSL certificate and a HostGator customer support team with hands-on experience to help solve any issues that may arise.
Site owners who choose to upgrade their website builder hosting service can unlock priority support or online selling capabilities with HostGator, all for surprisingly affordable rates.
HostGator comes with unlimited storage and unmetered bandwidth, and is one of our favorite hosts to recommend to ambitious site owners looking to make it big.
As we move from the beginner-friendly hosting services finely tuned to small websites, those needing more computing resources to serve a larger audience and sudden traffic spikes can turn to various types of hosting like a VPS or cloud hosting service.
VPS stands for virtual private server, which entails giving site owners a larger portion of a server with much greater control over the administration and management of their virtualized environment.
VPS hosting is often confused with cloud hosting, which also involves scalable virtualized environments. However, cloud hosting distributes a customer's website across many servers, adding layers of redundancy that can be adjusted on the fly to meet traffic demands.
Only a handful of environments live on a virtual private server, while hundreds or even thousands of site owners use the same shared hosting server. Each portion's computing resources are completely separate, enabling a VPS to act as a miniature dedicated server.
That means you'll experience faster speeds and greater security, along with more control over the software applications and other configurations.
Fortunately, the finest VPS hosting services don't always come with the highest price tags; in fact, the total cost for business web hosting companies isn't much more than that for shared web hosting in many cases.
Here, we'll highlight the top VPS providers and business web hosts, along with the features that make them so great.
A relatively fresh face to the hosting industry, Hostwinds offers impressively flexible and powerful options to customers.
VPS hosting plans come in Linux or Windows hosting varieties, with or without managed hosting services, and with nearly a dozen configurations to choose from for further customization.
Each web hosting plan comes with the Hostwinds Cloud Control Panel, where users can upload a custom server image, monitor and adjust their firewall, calibrate their included load balancer, and take real-time backups.
Whatever options you choose, Hostwinds customers can rely on a redundant network, real-time server monitoring, nightly backups, and immediate customer support.
Enterprise-grade hardware comes equipped with SSD storage, 1Gbps ports, and an extremely rare 99.9999% uptime guarantee — just 31 seconds of unexpected downtime each year.
If you're looking for speed, scalability, a great starting price, and the ability to handle any traffic spike that comes your way, Hostwinds is a great choice.
Even though the company's plans are more expensive than the earlier choices on this list, you won't be disappointed with Liquid Web and the web host's attention to detail, engaging customer support team, and premium infrastructure.
All of the VPS hosting plans come with unrivaled managed services and support, with the hosting company promising responses to phone and live chat inquiries in less than a minute — in addition to 100% network and power uptime guarantees.
Independent testing from Cloud Spectator showed that Liquid Web's cloud-powered VPS hosting servers perform faster than heavyweights at Amazon Web Services, DigitalOcean, and Rackspace.
In addition to the SSDs, customers can choose from among three control panels and further optimize their environment with a Gigabit port, dedicated IP address, and advanced security tools.
Liquid Web regularly ranks at the top of customer satisfaction surveys and certainly has the high-class hardware and modern technologies to back it up.
As one of the pioneers of VPS hosting, the team behind InMotion Hosting remains just as relevant and ahead of the curve as ever.
The web host helps customers bridge the gap between shared hosting and dedicated servers with impressive infrastructure and impeccable service.
Cloud-based redundancy ensures high availability for your website, along with the speed boost associated with careful CentOS and NGINX configurations.
InMotion also provides a proprietary and extremely easy-to-use cache manager, along with an optimized configuration for WordPress or PHP applications that can handle 10 times more traffic.
In addition to a zero-downtime free migration to a VPS hosting plan, customers can enjoy optional root access and automatic backups.
InMotion includes with its services a 90-day, money-back guarantee, among the longest in the industry.Don't hesitate to give the web host serious consideration for your VPS hosting needs.
If your website or application is big enough to need an entire server, you'll want to make sure to have the best of the best.
Dedicated server hosting can get pricey, but the complete control over all the powerful resources and software installations is invaluable. Fortunately, you can find cheap dedicated hosting plans that don't scrimp on features.
In addition to finding server resource configurations with ample disk space, memory, and bandwidth, you'll want to find a web hosting package that comes with your favorite operating system, control panel, software applications, managed services, and security measures.
Money-back guarantees are pretty rare at this level of hosting solutions, so choosing the right web host and providers is critical.
Because you don't share the server with any other website owners, your online presence will be much faster and less vulnerable to attacks.
Organizations ready for a dedicated server have a variety of options: purchasing the hardware and running the server on-premises, buying a server and hosting it in another company's datacenter (also known as colocation), or renting a server from a respected web hosting provider.
As you might expect, the last option is the one we recommend for being the most cost-effective and efficient way to run your online enterprise.
Take a look at our highest-recommended hosts:
It's hard to find better options than the premier service from the industry's premier host. That's why Liquid Web reigns supreme when it comes to dedicated servers.
The company's single-tenant infrastructure is fully customizable and built to order, including a variety of Linux or Windows operating systems and levels of managed services.
In addition to the unbeatable 100% network and uptime guarantees, Liquid Web servers come bundled with Acronis backups, DDoS protection, root access, and ServerSecure hardening and proactive monitoring.
Customers can configure up to six storage drives, to reach up to 36 TB of SATA disk space. Naturally, the unlimited bandwidth upgrade is a handy option for power users.
Custom configurations are a big deal with Liquid Web, which gives site owners the chance to choose from multiple operating systems, control panels, and the Apache or LiteSpeed web server.
Security comes in the form of a server firewall, antivirus protection, PCI compliance scans, DDoS safeguards, and a vulnerability assessment.
We love Liquid Web's attention to detail and customer support. The hosting company is so proud of the services it can offer, it promises 100% network and power uptime — a mark that literally can't be beaten.
With server options including rapid deployments, 10Gbps ports, and GPUs, InterServer represents a robust option for dedicated hosting — especially for enterprise businesses needing specialized services.
The hosting company also represents one of the most affordable providers, with entire servers available for as little as $44.00 per month.
As clients sign up, they can configure exactly which CPU model they prefer, along with the operating system, storage, and memory they'd like to use.
InterServer offers the widest range of operating systems, including FreeBSD, Proxmox, VMware, and FreeNAS as well as the usual Linux and Windows varieties.
The company's rapid-deploy servers will be up and running within 15 minutes, while custom-built machines will take four hours or less.
InterServer also provides colocation services, along with servers featuring high-capacity storage, 10Gbps ports, or GPUs.
Everything comes with zero setup fees and a 24/7 support team, making InterServer among the best web hosting options for cost-conscious site owners.
Offering four levels of server management, A2 Hosting ensures you can find the right server for your business, website, or applications.
All four come equipped with the company's speed-boosted and SSD-driven network, with a Turbo Boost option further optimizing computing and network processes.
Unmanaged servers from A2 Hosting give experienced developers full root access via the command line to configure their hosting environment as they see fit, while managed servers come with the easy-to-use cPanel interface and managed security, with optional root access for those who want it.
A2 Hosting touts worry-free managed services, which includes automatic daily operating system updates, along with monitored software installations and upgrades.
Larger organizations may struggle with the comparatively low server capacities that A2 Hosting has, but the cost-effective prices and performance enhancements may still make the hosting service worthy of consideration.
All of A2 Hosting's dedicated servers come with RAID-1 redundant hard drives, ensuring your data is in safe hands.
What exactly is web hosting, anyway? Just as a house needs a strong foundation, so does a website. For your website, that entails a robust server, high-speed network, and a team of the best web hosting professionals ready to help at a moment's notice.
Web hosting entails renting space on a server to store and deliver website files
There are no secret potions or alchemy behind successful websites, just a server connected to the internet with the ability to share information with computers and other devices around the world.
As you may imagine, the web hosting marketplace is growing rapidly. In fact, Market Research Future predicts the industry will more than double in value from $32 billion in 2017 to $76 billion in 2023.
How Web Hosting Works
How does storing files on a hosting provider's computer result in your website being available to visitors around the world?
Let's start with the domain name, or the address for your site. Many hosts include a free domain registration when you sign up.
Your domain name is a human-friendly way to find a site, but it's essentially an alias that directs computers to a specific IP address (like 174.227.16.66). That IP address points to the server storing your website. Your nameservers or DNS connect your domain to the correct IP address.
Now, let's look at your website — essentially just a collection of code and image files. You can use a website builder, WordPress hosting, or another service to visually design your site and automate the coding and save the files to your server.
When someone types your domain name into a web browser, that person's computer uses the DNS to find and connect to the server with your website files. The browser fetches your data and processes the code and image files to display a cohesive site. Not magic, but close!
Types of Web Hosting
Aspiring site owners can easily get overwhelmed by all the options, features, and price points.
The best web hosting services can mean wildly different things to different people and organizations depending on budget, requirements, and performance goals.
From shared web hosting to WordPress hosting and beyond, here are the different ways hosts package disk space, bandwidth, and memory.
Shared hosting: Supremely affordable and beginner friendly service that often comes with free SSL security, unlimited storage and bandwidth, and a free domain registration.
WordPress hosting: Ranges from a shared web hosting service to cloud or VPS hosting environments. Managed WordPress hosting services bring first-class performance, security, and support tailored to the popular CMS.
VPS hosting: Mid-range service that's great for small businesses. One server is partitioned into a handful of separate, scalable environments that users can customize as needed.
Cloud hosting: A group of servers share web hosting responsibilities, so if one part fails, another is ready to step in. Servers can be added or removed to scale computing resources to traffic demands.
Dedicated hosting: Typically reserved for larger businesses and applications. An entire server is yours to customize and configure as you see fit, making it the most expensive type of hosting plan.
Given the range of services and technologies at play, the best web hosting plans can range from just a few dollars to thousands per month.
Keep reading, and we'll cover how to find out what type of hosting will work best for your needs, along with how to choose the right hosting plan.
The short answer: yes.
Whether you want a simple blog, a professional portfolio, online store, or major business profile, you need some sort of hosting service or server to store and deliver your files.
Technically, you could learn to host your website from home — more on that later — but from our experience, that route is just not a good idea.
Setting up your own server can be a cumbersome venture, from the sheer expenses to time investment and massive maintenance headaches.
Fortunately, most of the best web hosting services put everything you need into one complete, affordable package. No muss, no fuss!
5 Types of Websites That Need Hosting
With a one-stop-shopping web host experience, all the essentials should be covered with a single bill — no matter your website needs.
Here are some of the things you can accomplish with any of the hosts we highlighted above:
Personal website: Getting your first site online is easy, particularly with an included drag-and-drop site builder or one-click installation of popular platforms like WordPress and Joomla.
Professional portfolio: User-friendly design tools come with customizable and mobile-friendly templates to showcase all types of projects.
Blog: Writing environments and publishing tools are built in, often alongside tips and programs for search engine optimization, marketing, and analytics.
Online store: Choose your favorite shopping cart and payment processing service, along with an interface for tracking and displaying your products.
Business:

Give potential customers the information they're looking for, including a convenient spot to make reservations, place an order, or book an appointment

.
And those are just the most common websites you can launch with a strong hosting partner.
Look for hosts that promise hundreds of one-click installations. Script libraries like Softaculous and Mojo Marketplace consolidate your software options into one place.
That's where you'll find ecommerce tools, message boards, email marketing programs, and dozens of other enhancements — along with a foolproof way to install and integrate them into your site.
What's the Difference Between Hosted and Self-Hosted Websites?
Did you know there are two very different types of web hosting services?
You may not see the terms hosted or self-hosted as you're shopping for a new place to host your website, but the type of plan you choose can have a major impact on your hosting happiness.
A hosted service entails a ready-to-go plan that includes the server space and software programs to build and operate your site.
Site owners can only use the company's specific interface and can't access its underlying files or code. For instance, think of site builders like Wix and Squarespace or ecommerce tools like Shopify and Volusion.
Self-hosted plans give site owners a more à la carte approach by providing basic server space and the freedom to choose whatever software you'd like to design or customize your online presence.
There's more setup time involved, but you'll have complete control over your files. Most of the web hosts in this article, including Bluehost, SiteGround, HostGator, and A2 Hosting, offer self-hosted services.
You want a hosted platform if… you don't want to get bogged down in the nitty gritty details of site creation or want a trustworthy free service that comes with a subdomain.
You want a self-hosted platform if… you have a specific vision in mind for your site and want to know the ins and outs of how it works.
At first glance, a hosted solution seems like a good way to go — there's less work and stress, plus the option of publishing a simple site for free. However, you'll likely pay more in the long run and not find much in terms of technical support.
We typically recommend self-hosted plans to anyone serious about having a long-term website, given the improved performance, security, affordability, and room for growth. Be sure to check out the options above and be sure you know what you're signing up for!
With seemingly unlimited options to choose from, where do you start?
Searching for a web hosting provider — whether for your first site or your thousandth — can be an overwhelming experience. Each company and hosting plan comes with assorted pros and cons, to say nothing of the specific needs of each website project.
How do they all compare? Which is more important than the other?
We're here to help explain how to best understand your website's needs and match them to the right hosting plan.
Learn What Type of Hosting You Need
First off, take a few minutes to look critically at your current website (or dreams of what it could be) and what it needs to be successful.
For instance, a personal blog won't need a high-priced dedicated server, no matter how much you value performance and have plenty of money to spend. It's just not worth it.
Likewise, an established business or online store just can't afford to cut corners and go with a cheap shared hosting plan — security, performance, and conversions would all fall dramatically.
Our goal is to match you with the web hosting plan that fits you perfectly. As you would when shopping for a child, though, you'll want to leave a little room in case your traffic hits a growth spurt.
Here are the types of customers and websites that are best suited for each web hosting service:
Shared: Ideal for individuals looking to launch a blog, create a professional portfolio, and small businesses. Most new websites should start here.
WordPress: Perfect for intermediate or advanced WordPress users who will appreciate the specific performance, support, and security upgrades of managed WordPress. Cost-conscious and first-time users will be perfectly served with shared hosting, as well.
Cloud/VPS: If you plan on making money with your site, you should upgrade to VPS or cloud hosting. Websites that seem to be slowing down as they gain more traffic will need the scalability of the larger environments.
Dedicated: Large businesses or app developers that see lots of traffic and have good-sized budgets. Servers are great to securely store and process large amounts of data.
When it comes to price, you can spend anywhere from $1 to $150 or more per month depending on which plan you choose.
Most hosts aim to lock up new customers for a year or longer and offer more discounts the longer you commit to staying. If you're confident about your chosen hosting provider, don't be afraid to commit to multiple years!
Monthly plans offer a great chance for less decisive site owners to test out a host's service and support, but those services are the most expensive. Consider a monthly hosting plan if you're experimenting with a new technology or you're less sure about your hosting options.
You can always choose to move your website to another company if it doesn't work out (more on that later), but try to avoid the hassle and make the right choice the first time around.
Figure Out What Features You Need
We get it. Shopping for the best web hosting service can be daunting and confusing, with tons of jargon and acronyms to decipher. Numbers and features are flying at you from everywhere.
What is the most important? Naturally, that answer depends on your specific needs.
For instance, a beginner needs top-notch support and user-friendly design tools, while a business likely prioritizes email functionality and other productivity or collaboration tools. Developers are going to look for high bandwidth, security, and support for certain programming languages.
Let's break down the common components you'll find, and how they compare:
Storage and RAM: You probably don't have to worry too much about these unless you're looking at virtual or dedicated servers. Keep an eye out for SSDs, or solid-state drives, which offer much faster and more efficient data storage.
Bandwidth or Data Transfer: Same as disk space and memory: Most shared hosting customers will receive much more bandwidth than they'll ever use, but this attribute gets more important at the higher levels of hosting. The more you get, the better off you'll be.
Domains: Some offer domain names one year at a time, while others extend the registration period to 10 years or more. Also, be sure to compare how the company treats domain privacy protection: some include it for free, while others require a fee.
Email: Unlimited inboxes and spam filters are all fairly common with shared hosting, but keep an eye out for services that offer built-in upgrades to G Suite or Microsoft Office 365 for more sending power and productivity.
Uptime: Sure, some of our favorites don't promise a certain level of reliability. We know the absence of an SLA isn't necessarily a deal-breaker, but it's the principle of the matter. We love Liquid Web for promising 100% uptime, but 99.9% is the standard you should seek.
Support: Pretty much every host promises that agents will be available 24/7 to assist you. But do they publish how long the average wait is? Do they offer live chat and phone support? Don't hesitate to reach out to the sales team via chat to get a sense of what you can expect.
Security: If the host doesn't offer a free SSL certificate, run away. Look for hosts that promise monitoring services, firewalls, and DDoS protection, along with automatic backups and hands-free WordPress updates.
Extras: The sky's the limit! Any little perk can tip the scales in a host's favor, especially if it hits your sweet spot. A content delivery network, money-back guarantee, advertising credits, GitHub integration, or included website builder can make all the difference.
It's easy and understandable to simply sign up for the cheapest hosting plan — or even a free service — and call it a day. However, you risk exposing your personal and website data to an untrustworthy company if you don't do your research.
Spend some time comparison shopping and looking at your specific website goals, and we bet a clear winner will emerge.
We regularly recommend and purchase affordable services from hosts that hold high regard in the industry. All in all, you don't have to sacrifice quality to save money.
It's a fair question: Do you even need a web hosting service in the first place? Can't you just host your website from home?
Whether you're a single developer or a business looking to move your servers in-house, the short answer is yes, you could — but you probably shouldn't.
Sure, third-party web hosting comes with pros and cons, but the advantages far outweigh the concerns to us.
We get it, tech experts and interested daredevils may want to host their website from home, keeping everything at an arm's reach and perfectly under control.
While setting up a server is a fun and challenging experience, however, the total hosting cost savings are minimal and the product will be subpar — especially when considering the amount of time you'll spend configuring and maintaining your hosting server.
How to Host Your Own Website From Home
Believe it or not, your desktop or laptop is perfectly equipped to act like the very servers in charge of storing and sending your website files across the internet.
Hosting your own site isn't a great long-term solution, but we can understand the theoretical appeal of having total control and access to your infrastructure.
You can find tons of detailed guides on how to host your own website (read ours here), but we'll go ahead and outline the basic steps here.
Install the WAMP (or LAMP) web stack: Apache, MySQL, and PHP are the fundamental building blocks of your website. Windows users can install these protocols and systems with a free software package like WampServer. Linux users will need to use the Terminal.
Configure PHP and MySQL: Make sure you are running updated versions and test them to make sure everything is working properly.
Add content and pages: Write your code, install WordPress… the internet is yours!
Make your site public: By default, Apache will deny any incoming HTTP requests except those coming from your own computer. Edit the configuration file and restart your server to allow visitors to see your site.
Connect a domain name: Your visitors aren't going to know or remember your computer's IP address. Edit your hosts file, reconfigure Apache, and create another text file with the relevant information before restarting your server again.
Voila! As you can see, running your own site from home is certainly doable — but just because you can, doesn't mean you should.
Most likely, your site will be much slower and less secure than if you choose one of the web hosting providers we highlighted in this article.
Ancillary services like load balancing, uninterruptible power supplies, backups, and patches are critical aspects of hosting that companies take care of behind the scenes.
Better Alternative: Get Admin Experience Through Reseller Hosting
If you're looking to take on more responsibility and practice your server administration skills, consider instead signing up for a reseller hosting plan.
You'll get a VPS-sized portion of a server to configure and maintain as you see fit, along with an administrative control panel that enables you to establish smaller hosting environments that you can then sell to clients.
Even better, you can start your own web hosting company via reseller hosting packages and build revenue while learning how to take care of and secure web servers.
Windows reseller hosting plans are somewhat rare, but Linux users will have many plans to compare, like those from SiteGround and GoDaddy, which take drastically different approaches to the reseller hosting model.
Most hosts will offer packages similar to VPS services, with the added cPanel and WHMCS software licenses included to enable you to create and sell hosting environments.
We've also seen companies give resellers hosting credits or discounts to build a profit on, so be sure to find the system that provides the best fit for you.
First-time website owners, small businesses, and large organizations can all rest easy — web hosting is probably less expensive than you may think. In fact, many hosts feature deals and discounts for the first year.
As you're setting your web hosting budget, keep in mind that all the prices you see are for the lowest possible monthly rates.
By Type of Hosting
As the internet continues to grow at remarkable rates, Grand View Research recently measured the global web hosting market at $56.7 billion in 2019 and expects it to grow by more than 15% each year until 2027.
Of that, shared hosting — which is readily available for between $2 and $5 per month — is roughly three times more popular than dedicated hosting, which can easily cost upward of $100 each month.
But what does that mean for you? Let's break down the expected monthly and annual costs for each type of web hosting plan:
| | Shared | WordPress | Cloud | VPS | Dedicated |
| --- | --- | --- | --- | --- | --- |
| Monthly | $2-$5 | $4-$30 | $5-$20 | $6-$20 | $70-$150 |
| Yearly | $24-$60 | $48-$360 | $60-$240 | $72-$240 | $840-$1,800 |
We highlighted the entry-level hosting plans at each level to give you a solid baseline to measure against. Naturally, you can easily spend more across the board — just make sure it's worth the added cost (it probably is).
For instance, WordPress hosting has the widest range of acceptable prices. You can start with the low-cost generic shared hosting plan or find plenty of WordPress hosting packages at both the shared and VPS levels.
And, of course, there is no shortage of premium managed WordPress hosting plans from the specialists at WP Engine, Flywheel, and others to consider. While these plans are the most expensive, they come with the highest quality infrastructure and support.
Other Costs to Consider
Calculating your web hosting budget can be challenging. For starters, hosts typically advertise their lowest monthly rate — which is generally only available if you're willing to commit to one to three years of hosting.
That affordable rate, when extended the length of the signup term, usually results in an initial investment of a few hundred dollars. If you're not wanting to lock yourself into a long-term plan, those monthly prices can get expensive.
Most importantly, don't forget those introductory rates are temporary! Once your first term is complete, you can easily expect your renewal rates to double or triple.
Aside from the web hosting service itself, you may incur additional fees or expenses to launch and maintain your site:
Domain name: Many of the best hosts feature a free domain registration for one year, but that perk seems to be slowly dying. Regardless of the first year, your renewals will cost around $10 to $15 each year. Add another $5 to $10 per year if you'd like to add domain privacy.
Design: Fortunately for the cost-conscious site owners, countless free tools like WordPress and site builders come with free templates. We recommend spending $20 to $100 for a premium theme with more modern code and security precautions.
Development: Colors are nice, but what about functionality? You can spend your time implementing plugins for the price of a few headaches, or you can hire a professional for a few hundred or thousand dollars to get everything just right.
Content: Think of your text, images, and other graphics. Can you create and supply everything you need at the right level of quality? You may need to purchase stock images or hire a copywriter, graphic designer, or photographer.
Other features: Pay attention during the checkout process at all the upsells and add-ons that can come with your plan. Decide whether upgraded security or backups are worthwhile, along with countless options like a CDN and email marketing,
Long story short, you can spend as much or as little as you'd like on your site — but spending more (within reason) naturally tends to get better results.
Depending on the type of website you're looking to create, you can squeak by for as low as $150 for that first year. But if you need to bring on help, don't be shocked when costs jump to $5,000 to $30,000.
To quote a Queen song, visitors to your website want it all and want it now.
Readers and potential customers are notoriously impatient, so businesses especially will want to find a web hosting service that can help them capture visitors' attention quickly and move them through a conversion funnel.
Here's a recap of the fastest hosting providers in each category, according to our recent tests:
Any of those hosts offer blistering speeds across the board and would make a great choice for a performance-optimized website.
We'll dive into the specifics of why page load speed matters and how you can find it, but you'll probably be able to get a good sense of a hosting company's priorities just by looking through its website.
Many hosts develop custom tools and deploy upgraded hardware to optimize customers' sites. The upgrades aren't cheap, so don't be surprised if you're paying slightly more than bargain-basement prices.
In the long run, however, the move will pay dividends for an online business.
Want to learn more about site performance and the impact it can have? Read on!
Why Website Speed Matters
What if you're the type of person who is perfectly content puttering around in an old sedan or using a 10-year-old computer that still works? Your site will load when it loads, no big deal.
That might be fine for personal blogs or other low-traffic endeavors, but not for any sites with professional, traffic, or business aspirations.
Page load speed is a major indicator of how well a site will appear in search results and retain visitors, as well as convert them to customers.
In fact, 47% of website visitors expect a site to load within two seconds or less.
If your website takes longer than three seconds, you'll lose 40% of your potential traffic right away. In fact, more than half of mobile users will abandon a site within that time frame.
That high bounce rate should especially matter to site owners, given that most of the world's web traffic flows through mobile devices.
Even Google underscores the importance of both desktop and mobile page load speed by adding the metric as a key part of its ranking algorithm as early as 2009.
Although traffic can seem like a vague and nebulous concept, dollars earned and lost certainly isn't. When it comes to ecommerce, site performance has a noticeable impact on sales.
In fact, 70% of customers say a slow website negatively affects their decision to buy.
Think of how aggravated you get when you find long lines at the store or get stuck behind an indecisive shopper — the typical online visitor experience is even less patient.
A delay of just 100 milliseconds — literally less than the time it takes to blink — can drop your conversion rate by 7%. When applied to major brands like Amazon and Walmart, companies stand to lose millions of dollars if they don't pay attention to site performance.
Fortunately, finding a reputable hosting provider will take care of a large chunk of performance optimizations.
Before we get into more specifics on how to speed up your site, be sure to look for a web host that boasts about its cutting-edge hardware and premium network connections. Solid-state drives are a must, along with caching tools and a content delivery network.
Long story short: Performance should matter to you, so it should matter to your host.
How to Boost Your Performance
Time to put the pedal to the metal!
You may think your website runs as fast as it can once you get going with a speedy host. But we're sure you can probably eke out a few more milliseconds by leveraging some easy tools and following some best practices.
For starters, find out how fast your site really is. Get familiar with PageSpeed Insights by Google. Not only does the platform precisely measure your loading time, but it'll give you a detailed and prioritized list of exactly what you can do to improve.
If you want to be extra thorough, check out a few other performance monitoring services like Pingdom, WebPageTest, and GTmetrix to see how your site performs from various devices, browsers, and server locations.
Here are some of the most common (and most effective) ways to dramatically impact your site performance:
Many of these steps work toward the ultimate goal of shrinking your website's overall footprint. The less data a browser needs to load, the better.
For instance, WordPress users should periodically clean up their site's database by removing drafts, duplicate files, and other unnecessary files. Naturally, plugins make this much easier.
To put this in perspective, 2020 research shows most sites "weigh" an average of more than 1.9MB for desktop and more than 1.7MB for mobile — even though Google recommends that websites should be 500KB (0.5MB) or less.
When it comes to choosing your next web host, beauty is often in the eye of the beholder. Prices are obviously easy to sort numerically, but what does that mean for the level of service you can expect to receive?
Managed WordPress hosts, for instance, offer some of the best web hosting performance but at a price much higher than that of others.
Our hosting comparison is all about promoting low-cost, high-value web hosting providers that offer robust plans with tons of features and constant support.
With that in mind, here are our recommendations for the companies that will meet most site owners' needs when it comes to affordability and performance:
Now that we've broadly compared hosting in terms of budgets and quality, what about for specific types of uses?
What works best for a beginner, for instance, won't adequately serve a thriving and rapidly growing online store that would benefit from a specialized e-commerce hosting service.
Each type of plan comes with specific requirements that must be met, whether it's payment processing capabilities or intuitive ways to add photo galleries or videos.
Take a look at some of the guides we've written lately that examine these user needs more in-depth:
Best Web Hosting For:
Beginners | Bloggers | Small Businesses | Developers | Online Stores | SEO
Photographers | Artists | Musicians | Students & Teachers | Nonprofits
If you're still not sure where to find the top web hosting, don't be afraid to look at online reviews.
Roughly 90% of potential customers read and trust reviews when deciding to make a purchase, and these critiques can go a long way in building a trusting partnership long before you hit the checkout button.
We've obviously done plenty of analysis, but don't hesitate to get a second (or third) opinion!
Starting a new website is an exciting endeavor, full of dreams and aspirations.
Then comes the search for web hosting and other challenging tech tasks.
When you know what to look for, choosing a hosting provider is much simpler. For starters, you'll want to make sure you know what type of hosting service you need.
Most websites will be best served with a cheap shared hosting plan, particularly if it comes with unlimited bandwidth, storage, and memory.
Your site's speed should matter to web host providers, with reliable hosts offering a great advantage for those looking to stand out from the crowd.
Next, you'll need the tools that will help you design, build, and launch your site. For some, that may be an optimized WordPress experience, while others will prefer the simplicity of the world's best website builder.
And what about domain names, email accounts, security, or performance? You'll need to balance your budget with the features and add-ons that make your site fly.
From there, what other steps are you looking to accomplish? Set your visitor engagement and traffic goals, and get the features to match them.
That likely includes various social media, forms, polls, and email marketing tools that ensure your readers stick around for even longer.
The sky's the limit!
Whatever type of hosting plan you're looking for, Bluehost is a solid choice no matter the scale. Our reviewer Ryan Frankel recently took Bluehost for a spin, and rated the popular host a 4.9 in the Best Overall Hosting category out of a perfect score of 5.0. Here's what Ryan had to say about Bluehost:
Bluehost has a rock-solid reputation in the shared and WordPress hosting communities, and the host is a long-time favorite of mine. Today, Bluehost powers more than 2 million websites, and the team touts years of experience. With well-maintained servers, competitive pricing, and excellent customer support, Bluehost is hardly a pick you'll regret.
Before signing up for Bluehost, it's a good idea to read through Ryan's full review to learn about all the features Bluehost offers. You can also compare it to other web hosts to ensure you're getting the best deal possible:
If you decide Bluehost is the right choice, keep in mind that it takes just minutes to deploy your Bluehost server space. And at $2.95 per month, it's a bargain considering the many great features that come in any Bluehost plan.
Advertiser Disclosure
HostingAdvice.com is a free online resource that offers valuable content and comparison services to users. To keep this resource 100% free, we receive compensation from many of the offers listed on the site. Along with key review factors, this compensation may impact how and where products appear across the site (including, for example, the order in which they appear). HostingAdvice.com does not include the entire universe of available offers. Editorial opinions expressed on the site are strictly our own and are not provided, endorsed, or approved by advertisers.
Our Editorial Review Policy
Our site is committed to publishing independent, accurate content guided by strict editorial guidelines. Before articles and reviews are published on our site, they undergo a thorough review process performed by a team of independent editors and subject-matter experts to ensure the content's accuracy, timeliness, and impartiality. Our editorial team is separate and independent of our site's advertisers, and the opinions they express on our site are their own. To read more about our team members and their editorial backgrounds, please visit our site's About page.