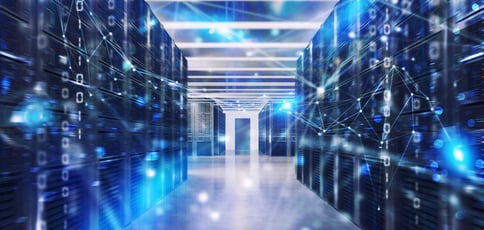 The best web hosting services can do it all — providing unlimited features and resources for the least amount of money. High-value hosting takes many forms, from immediate customer support and impenetrable security to user-friendly design tools and ultra-reliable availability.
Finding the perfect plan can seem like an enormous task, and what works for one website may not be the best for your particular needs. Navigating the web hosting industry can seem like a jungle, full of countless options and complex technologies — let us serve as your guide.
Our team has spent decades developing and hosting various sites and applications for clients and as personal projects, testing dozens of web hosting providers along the way. We've continued our research at HostingAdvice, consolidating our experiences by signing up for, using, and comparing popular services from all over. Whether you're looking for affordable starter plans or entire servers for your business, read on for our current reviews and recommendations.
What exactly is web hosting, anyway? Just like when building a house, each website needs a strong foundation. There are no secret potions or alchemy behind successful websites, just a server connected to the internet that can store your files and deliver them to your visitors. Web hosting essentially entails renting disk space from a hosting provider that maintains hundreds or thousands of servers in a datacenter.
As you may imagine, the web hosting marketplace is growing rapidly. In fact, Market Future Research predicts the industry will more than double in value from $32 billion in 2017 to $76 billion in 2023. With the largest web hosting companies rapidly innovating to stay competitive, you can easily find tons of great plans that feature speed, security, simplicity, stability, and support.
Whether you're a first-time site owner looking to start a blog or find small business web hosts for growing your online presence, our web hosting comparison showcases the web hosting companies that score high marks across the board. Let's get started with the best of the best, Bluehost:
As a go-to option for website hosting beginners, WordPress power users, and growing businesses, Bluehost excels in combining top-tier services with customer trust. The hosting provider drives more than 2 million websites worldwide and even boasts the coveted seal of approval of the WordPress.org team.
Bluehost plans range from shared hosting to managed WordPress and even dedicated servers — each with modern hardware, easy-to-use features, and the complete toolbox of complementary services like a free SSL certificate and domain names, unlimited email accounts, a 24/7 support team, and a 30-day money-back guarantee.
Champions of web hosting performance, A2 Hosting is all about site's speed, efficiency, and flexibility. Every price plan features premium solid-state drives that tout 20x-faster page loading time, along with free site migration, cPanel, SSL certificate, unlimited bandwidth and disk space, plus a 99.9% uptime guarantee.
We consider A2 Hosting to be among the industry's most developer-friendly providers, given the web hosting provider's support for a wide range of programming languages and open-source software, but first-time site owners won't be overwhelmed. A2 Hosting comes with an extensive knowledge base of tutorials and FAQs, along with a support team that is always available.
Always on the lookout for new technologies and ways to improve its offerings, HostGator stays ahead of user needs with recent releases of a custom website builder and user-friendly cloud-based hosting packages. We are always impressed at the company's customer-centric approach to web hosting, which is on full display with high-powered infrastructure and well-rounded features.
Starting with a free domain registration, site transfer, and SSL certificate, HostGator web hosting also gives customers unmetered bandwidth, storage, and email accounts to grow their sites. Once you factor in the host's 99.9% uptime and longer-than-average 45-day money-back guarantees, HostGator's adorably named Hatchling plan is a tough web hosting option to dismiss.
Whether you're creating a personal website or looking to start an online store, you may not have a lot of money to spend on web hosting. New businesses operate on extremely tight margins to start, so your hosting service and other IT needs should probably only account for roughly 3% of your company's budget.
Fortunately, the highly competitive market means there are plenty of affordable hosting plans available with 30-day money-back guarantees. Even better, cheap web hosting cost doesn't mean you have to suffer with subpar service. For instance, GoDaddy web hosting, which serves more than 77 million websites,
Let's take a look at the cheapest web hosting plans that optimize value for money spent:
As you may imagine, our love for Bluehost stems from the company's ability to combine high-quality hosting services with budget-friendly prices. Bluehost offers tons of free design tools, ranging from automatic WordPress setup, a customized and improved cPanel interface, and a Weebly-based website builder.
Further adding to its value, Bluehost's shared hosting plan comes with a 60% discount for HostingAdvice readers. You can still get access to the company's premium support and recently upgraded hardware, with all the regular perks (free SSL, domain names, email inboxes, and one-click WordPress installation scripts) included!
See other affordable web hosting plans »
Serving more than 29 million customers worldwide, Hostinger gains at least one new client every five seconds. The company excels in low-cost hosting with a base shared plan starting at $0.99 — that frequently goes on sale for a starting price of less than $1 per month. Hostinger even provides access to free web hosting via sister company 000webhost.
Despite the incredibly low price tag, the Lithuanian web hosting company doesn't scrimp on service. Hostinger's services are surprisingly quick and reliable, with servers equipped with unlimited storage, bandwidth, SSDs, LiteSpeed caching, and HTTP/2. You'll see tons of features and the usual partnerships, such as Let's Encrypt for SSL certificates and CloudFlare CDN.
See other affordable web hosting plans »
Built around customer-friendly hosting services and modern technologies, InterServer offers a refreshing alternative to the often-irritating hosting subscription models. Instead of long-term commitments and surprisingly high renewal rates, the New Jersey-based company insists on month-to-month hosting packages (discounts are available if you sign up for longer than 30 days) and will lock in your rate to make sure you'll never pay more for the same service for the life of your account.
We love the company's story, which starts with a couple of high school friends building a hosting business — and eventually a datacenter — around the concept of providing hands-on support and cutting-edge cheap hosting. As such, InterServer shared web hosting comes with unmetered bandwidth and disk space, along with superb loading time and website building functionality.
See other affordable web hosting plans »
WordPress users publish more than 70 million posts each week worldwide on this free, open-source CMS considered to be the unequivocal king of website design and management. The content management system dominates the market, serving the likes of TechCrunch, CNN, and Spotify, as well as first-time site owners and small businesses.
Whether you're looking to start a blog, build your professional portfolio, or promote your business services, here are our favorite hosts for running most WordPress sites.
Larger organizations or web design and development agencies may want to choose managed WordPress hosting companies (like the ones available from WP Engine, Flywheel, and Media Temple) that offer more firepower and white-glove support. WP Engine, for instance, serves some of the top WordPress sites with single-click staging areas and premium themes. Top all-around managed host Media Temple offers great loading speed but plans range from $20.00 to thousands of dollars.
A top hosting package from a managed host, however, can get somewhat pricey. Small business hosting options and personal websites will be perfectly covered with the options below.
Behind ultra-fast infrastructure, InMotion Hosting tops our list of WordPress services by fine-tuning its offerings to provide the ultimate in performance, security, and reliability. Customers can get started by taking advantage of the free zero-downtime website transfer or a pre-installed WordPress configuration.
The WordPress experts at InMotion Hosting even went so far as to create BoldGrid, a drag-and-drop website builder that further simplifies theme design and customization. Other premium features include NGINX and PHP 7, along with automatic backups and updates, staging environment, free SSL, and CDN.
See other top WordPress hosts »
As one of only three hosts recommended by WordPress leaders, Bluehost is synonymous with top-tier WordPress hosting. The company's basic shared hosting price plan (featured above) come already equipped with one-click WordPress installations, search engine advertising credits, automatic updates, free SSL certificate, and hundreds of themes to help your site succeed.
Power users can even upgrade to Bluehost's managed WordPress or WooCommerce hosting plans, which feature an SEO and marketing dashboard, daily backups, optimized performance, and malware detection and removal. As an ecommerce host, Bluehost seamlessly integrates your WordPress site with WooCommerce and offers tips for optimizing your store. Whichever level of firepower you need, Bluehost is a trustworthy brand ready to take on the challenge.
See other top WordPress hosts »
Page load speed is a critical aspect of successful WordPress websites, and A2 Hosting leads the way with its SSD-powered Swift Server platform and optional Turbo upgrade. The finely tuned optimizations, including PHP 7 and HTTPS support, ensure your site will be available quickly and securely to visitors around the world.
A2 Hosting attends and sponsors numerous WordCamps and meetups each month, ensuring a close-knit relationship with the bloggers and businesses using the CMS each day. That venue for feedback drives many of the company's offerings, including pre-installed WordPress, free SSL, LiteSpeed caching, dual firewall and reinforced DDoS protection.
See other top WordPress hosts »
Pairing web hosting and site builders can often be the best of both worlds, bringing drag-and-drop design simplicity to those without the tech experience (or patience) to set up a site through WordPress or other CMS. The differences between the two can be somewhat confusing, with hosted website builders like Squarespace and Wix including hosting for free, while self-hosted builders come attached as part of a separate web hosting service.
We compare the leading options below, showcasing where you can find the best web hosting deals, most appealing themes, and easiest customizations when trying to get your site online.
At the forefront of the website builder industry, Wix offers forward-thinking technologies that are incredibly easy to use and understand. The Israeli company leads the way with a market share of more than 22%, narrowly edging out competitors like Weebly. Perhaps most importantly for site owners, you can get started on Wix for free.
Once users create an account, you can choose from hundreds of mobile-friendly templates or simply answer questions from a virtual design assistant to get a site started for you. Wix boasts additional tools for adding a blog, online store, or a portal for accepting reservations or bookings. Web hosting is automatically set up, configured, and maintained by in-house experts. You won't have the same level of control or transparency, but the services still come with advanced security monitoring and a 99.9% uptime guarantee.
See other top website builders »
Among the cheaper hosting solutions when it comes to a custom website builder and reliable hosts, iPage helps you launch a new site in just a few minutes. The value-rich plans come equipped with extras worth $500, including advertising credits, SiteLock security, domain registration, and SSL certificate.
When it comes to website building, iPage's hosting platform includes thousands of free templates and an AI-powered assistant that can help you launch quicker. Don't forget to check out the company's mobile-optimized design tool to make sure your site displays correctly on smartphones and tablets. User-friendly simplicity is on full display with iPage's one-size-fits-all plan for $1.99 per month.
See other top website builders »
We love HostGator's innovation when it comes to drag-and-drop design services because it's always pushing forward on new services and technologies. The company launched a custom-built site builder exclusively for customers, adding another perk to the highly respected HostGator web hosting plans.
Users start by selecting from a few hundred visually impressive templates that can be sorted by categories like beauty and fashion, music and entertainment, real estate, portfolios, and beyond. Add a blog or e-commerce website in just a few clicks, and rest easy knowing you're backed by a free SSL certificate and an around-the-clock customer support team with hands-on experience to help solve any issues that may arise.
See other top website builders »
As we move from the beginner-friendly hosting services finely tuned to small websites, those needing more computing resources to serve a larger audience and sudden traffic spikes can turn to various types of hosting like a VPS or cloud hosting service. VPS stands for virtual private server, which entails giving site owners a larger portion of a server with much greater control over the administration and management of their virtualized environment.
Fortunately, the finest VPS hosting services don't always come with the highest price tags; in fact, the total cost for business web hosting companies isn't much more than shared web hosting in many cases. Here, we'll highlight the top VPS providers and business web hosts, along with the features that make them so great.
A relatively fresh face to the hosting industry, Hostwinds offers impressively flexible and powerful options to customers. VPS plans come in Linux or Windows hosting varieties, with or without managed hosting services, and with nearly a dozen configurations to choose from and customize even further. Whatever options you choose, Hostwinds customers can rely on a redundant network, real-time server monitoring, nightly backups, and immediate customer support.
Enterprise-grade hardware comes equipped with SSD storage, 1Gbps ports, and an extremely rare 99.9999% uptime guarantee — just 31 seconds of unexpected downtime each year. If you're looking for speed, scalability, a great starting price, and the ability to handle any traffic spike that comes your way, Hostwinds is a great choice.
Keeping pace with Hostwinds when it comes to highly customizable and affordable VPS environments, InterServer combines the cloud with dedicated resources in packages tailored to Linux, WordPress, or Windows hosting consumers. The redundant cloud network adds extra stability and more adjustability, while you can choose the CPU cores, memory, disk space, and data transfer amounts you want to pay for.
InterServer offers VPS hosting in slices, essentially the number of cores you want; if customers purchase four or more, the company includes managed services for free. Site owners will enjoy InterServer's monthly pricing format, root access, control panel options, and even a dedicated backup service.
Even though the company's plans are more expensive than the earlier choices in this list, you won't be disappointed with Liquid Web's attention to detail, engaging customer support team, and premium infrastructure. All of the VPS plans come with unrivaled managed services and support, with the company promising responses to phone and live chat inquiries in less than a minute — in addition to 100% network and power uptime guarantees.
Independent testing showed that Liquid Web's cloud-powered VPS servers perform faster than heavyweights at Amazon Web Services and Rackspace. In addition to the SSDs, customers can choose from among three control panels and further optimize their environment with a Gigabit port, dedicated IP address, and advanced security tools.
If your website or application is big enough to need an entire server, you'll want to make sure to have the best of the best. Money-back guarantees are pretty rare at this level of hosting solutions, so choosing the right web host & providers is critical.
Dedicated server hosting can get pricey, but the complete control over all the powerful resources and software installations is invaluable. Fortunately, you can find cheap dedicated hosting plans that don't scrimp on features.
Organizations ready for a dedicated server have a variety of options: purchasing the hardware and running the server on-premises, buying a server and hosting it in another company's datacenter (also known as colocation), or renting a server from a respected web hosting provider.
As you might expect, the last option is the one we recommend for being the most cost-effective and efficient way to run your online enterprise. Take a look at our highest-recommended hosts:
It's hard to find better options than the premier service from the industry's premier host. That's why Liquid Web reigns supreme when it comes to dedicated servers. The company's single-tenant infrastructure is fully customizable and built to order, including a variety of Linux or Windows operating systems and levels of managed services.
In addition to the unbeatable 100% network and uptime guarantees, Liquid Web servers come bundled with Acronis backups, DDoS protection, root access, and ServerSercure hardening and proactive monitoring.
See other top dedicated server hosts »
With server options including rapid deployments, 10Gbps ports, and GPUs, InterServer represents a robust option for dedicated hosting — especially for enterprise businesses needing specialized services. The company also represents one of the most affordable providers, with entire servers available for as little as $70.00 per month.
As clients sign up, they can configure exactly which CPU model they prefer, along with the operating system, storage, and memory they'd like to use. The company's rapid-deploy servers will be up and running within 15 minutes, while custom-built machines will take four hours or less. Everything comes with zero setup fees and a 24/7 support team.
See other top dedicated server hosts »
Offering four levels of server management, A2 Hosting ensures you can find the right server for your business, website, or applications. All four come equipped with the company's speed-boosted and SSD-driven network, with a Turbo Boost option further optimizing computing and network processes.
Unmanaged servers give experienced developers full root access via the command line to configure their hosting environment as they see fit, while managed servers come with the easy-to-use cPanel interface and managed security, with optional root access for those who want it. All of A2 Hosting's dedicated servers come with RAID-1 redundant hard drives, ensuring your data is in safe hands.
See other top dedicated server hosts »
When it comes to choosing your next web host, beauty is often in the eye of the beholder. Prices are obviously easy to sort numerically, but what does that mean for the level of service you can expect to receive? Managed WordPress hosts, for instance, offer some of the best web hosting performance but at a price much higher than others.
Our hosting comparison is all about promoting low-cost, high-value web hosting providers that offer robust plans with tons of features and constant support. With that in mind, here are our recommendations for the companies that will meet most site owners' needs when it comes to affordability and performance:
Now that we've broadly compared hosting in terms of budgets and quality, what about for specific types of uses? What works best for a beginner, for instance, won't adequately serve a thriving and rapidly growing online store that would benefit more from a specialized e-commerce hosting service.
Each type of plan comes with specific requirements that must be met, whether it's payment processing capabilities or intuitive ways to add photo galleries or videos. Take a look at some of the guides we've written lately that examine these user needs more in-depth:
Best Web Hosting For:
Beginners | Bloggers | Small Businesses | Developers | Online Stores | SEO
Photographers | Artists | Musicians | Students & Teachers | Nonprofits
If you're still not sure where to find the top web hosting, don't be afraid to look at online reviews. Roughly 90% of potential customers read and trust reviews when deciding to make a purchase, and these critiques can go a long way in building a trusting partnership long before you hit the checkout button. We've obviously done plenty of analysis, but don't hesitate to get a second (or third) opinion!
It's a fair question: Do you even need a web hosting service in the first place? Whether you're a single developer or a business looking to move your servers in-house, the short answer is yes — but you probably shouldn't. Sure, third-party web hosting comes with pros and cons, but the advantages far outweigh the concerns to us.
We get it, tech experts and interested daredevils may want to host their website from home, keeping everything at an arm's reach and perfectly under control. While setting up a server is a fun and challenging experience, the total hosting cost savings are minimal and the product will be subpar — especially when considering the amount of time you'll spend configuring and maintaining your hosting server.
If you're looking to take on more responsibility and practice your server administration skills, consider instead signing up for a reseller hosting plan. You'll get a VPS-sized portion of a server to configure and maintain as you see fit, along with an administrative control panel that enables you to establish smaller hosting environments that you can then sell to clients.
You can start your own web hosting company via reseller hosting packages and build revenue while learning how to take care of and secure web servers. Linux users will have many plans to compare, like SiteGround vs. GoDaddy hosting packages, which take drastically different approaches to the reseller hosting model. For Windows resellers, we recommend AccuWeb Hosting for the company's cheap virtual private servers. AccuWeb Hosting is a top web hosting option all around, especially when it comes to the value-for-money comparison.
First-time website owners, small businesses, and large organizations can all rest easy — web hosting is probably less expensive than you may think. Many hosts feature deals and discounts for the first year.
Market Research Future recently projected the global web hosting market to more than double in size from roughly $32 billion in 2017 to $76 billion by 2023. Of that, shared hosting — which is readily available for between $2 and $5 per month — is roughly three times more popular than dedicated hosting, which can easily cost upward of $100 each month.
From there, however, you may incur additional fees or expenses. Most of the best domain hosts feature a free registration for one year. GoDaddy web hosting plans, for instance, enable site owners to partner with the world's leading registrar for just $1.00 per month (visit site).
If your chosen web hosting provider does not include a free registration, like HostGator's Hatchling plan, you can easily expect to spend around $10 or $15 each year. Plus, add another $5 to $10 per year if you'd like to add domain privacy.
You may choose to add other recurring services to your hosting account, such as upgraded security or daily backups. Hosting for small businesses is also rife with optional one-time fees for a particular design theme you love, content delivery network, or email marketing service. Long story short, you can spend as much or as little as you'd like on your site — but spending more (within reason) naturally gets better results.
Starting a new website is an exciting endeavor, full of dreams and aspirations. Then comes the search for web hosting and other challenging tech tasks.
When you know what to look for, choosing a hosting provider is much simpler. For starters, you'll want to make sure you know what type of hosting service you need. Most websites will be best served with a cheap shared hosting plan, particularly if it comes with unlimited bandwidth, storage, and memory. Your site's speed should matter to web host providers, with reliable hosts offering a great advantage for those looking to stand out from the crowd.
Next, you'll need the tools that will help you design, build, and launch your site. For some, that might be an optimized WordPress experience, while others will prefer the simplicity of the world's best website builder. And what about domain names, email accounts, security, or performance? You'll need to balance your budget with the features and add-ons that make your site fly.
From there, what other steps are you looking to accomplish? Set your visitor engagement and traffic goals, and get the features to match them. That likely includes various social media and email marketing tools to ensure your readers stick around for even longer. The sky is the limit!
Advertiser Disclosure
HostingAdvice.com is a free online resource that offers valuable content and comparison services to users. To keep this resource 100% free, we receive compensation from many of the offers listed on the site. Along with key review factors, this compensation may impact how and where products appear across the site (including, for example, the order in which they appear). HostingAdvice.com does not include the entire universe of available offers. Editorial opinions expressed on the site are strictly our own and are not provided, endorsed, or approved by advertisers.
Our Editorial Review Policy
Our site is committed to publishing independent, accurate content guided by strict editorial guidelines. Before articles and reviews are published on our site, they undergo a thorough review process performed by a team of independent editors and subject-matter experts to ensure the content's accuracy, timeliness, and impartiality. Our editorial team is separate and independent of our site's advertisers, and the opinions they express on our site are their own. To read more about our team members and their editorial backgrounds, please visit our site's About page.