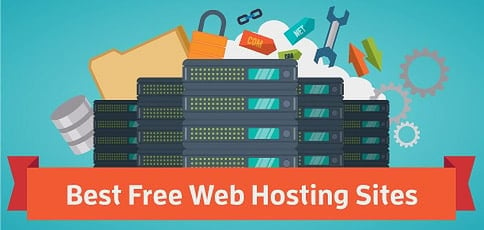 We all love free stuff — whether it's free tacos, free beer, or even a free T-shirt we know we'll never wear. When people hear the word "free," we just can't help ourselves.
Why should free web hosting be any different? While there are certainly times you should use paid hosting plans, sometimes you just want to throw your latest project up quickly and be done with it — at no cost to you.
If that sounds like your situation, you're in luck. Below, we take an in-depth look at how to save money with the top free (and nearly free) web hosts on the market.
Best Value in Web Hosting (Cheapest: $1.99/Month)
We urge customers seeking a free service to cough up the $1.99 per month to take advantage of Hostinger's services. The jump from zero dollars is minuscule compared to the upgrade in customer support, uptime or reliability, and website management options.
And while the shared hosting packages aren't free, they come with features that do bear the $0 price tag such as a complimentary SSL certificate and a free email account. The higher the tier of your plan, the more free add-ons you score, naturally.
All in all, Hostinger is our favorite recommendation for low-budget, high-value hosting.
Unlimited everything, from storage to databases
FREE site builder & WP performance upgrades
FREE daily or weekly backups
Custom control panel and auto-installation scripts
SSH access & unlimited FREE SSL certificates
CHEAP
RATING 4.9 ★★★★★ Our Review
Hostinger: Our Expert's Review
Laura Bernheim (HostingAdvice.com): As the shared hosting market becomes increasingly saturated, unlimited storage, bandwidth, and email accounts have become surprisingly average. Hostinger, however, extends the routine, expected metrics to greater lengths — the number of websites, databases, FTP users, subdomains, and parked domains are all unrestricted for most customers. Go to full review »
| Money Back Guarantee | Disk Space | Domain Name | Setup Time |
| --- | --- | --- | --- |
| 30 days | 50 GB SSD – 200 GB SSD | FREE (1 year) | 3 minutes |
While it's easy to set out thinking you want 100% free web hosting, part of our job is to illuminate the fine print. You get what you pay for with a free service, which often means additional fees, storage and bandwidth limitations, and pesky ads.
And while the free hosts we recommend guarantee you can keep your free hosting as long as you'd like, you will want to take advantage of additional (paid) features as your site grows.
Serious site owners should strongly consider opting for a reputable, affordable, full-featured web hosting provider. Many hosts will include a free domain, free email account, a boatload of storage, and tons of eCommerce tools for the ridiculously close-to-free price of between $2 and $5 per month.
Our favored cheap hosts pose the ideal compromise between affordability and quality of service.
Cheap shared hosting from a trusted provider
Ideal for hosting a WordPress website
FREE Weebly website builder and Cloudflare CDN
Unlimited traffic and 24/7 live chat support
Get 70% off today with our Bluehost coupon
CHEAP
RATING 4.8 ★★★★★ Our Review
Bluehost: Our Expert's Review
Ryan Frankel (HostingAdvice.com): Bluehost pricing is about as competitive as the industry offers. Sign up for a shared hosting plan for as little as $2.95 per month, and WordPress hosting packages are consistently priced; a VPS plan starts at around $19.99 per month; and the dedicated hosting rates are as little as $79.99 per month. Go to full review »
| Money Back Guarantee | Disk Space | Domain Name | Setup Time |
| --- | --- | --- | --- |
| 30 days | 10 GB SSD – 100 GB SSD | FREE (1 year) | 5 minutes |
Easy setup and superb reliability since 1998
FREE domain and Google marketing included
Unlimited bandwidth, storage, and emails
FREE site builder and shopping cart
Get more than 38% off today (was $7.99/month)
CHEAP
RATING 4.7 ★★★★★ Our Review
iPage: Our Expert's Review
PJ Fancher (HostingAdvice.com): Whether you're a first-time website owner or a web veteran, iPage's excellent hosting services and a fantastic list of extras make the brand one of the best values in web hosting. Unlimited disk space, scalable bandwidth, and emails are just a part of what makes iPage's shared hosting plan a great deal. Go to full review »
| Money Back Guarantee | Disk Space | Domain Name | Setup Time |
| --- | --- | --- | --- |
| 30 days | Unlimited | FREE (1 year) | 5 minutes |
Host up to unlimited websites on a single plan
FREE SSL certificate included on all plans
Unlimited bandwidth & email addresses
1-click WordPress installs & FREE blog tools
Get 67% OFF by buying 36 months upfront
CHEAP
RATING 4.6 ★★★★★ Our Review
HostGator: Our Expert's Review
Ryan Frankel (HostingAdvice.com): HostGator is a great compromise between performance and price. The company offers unlimited emails, MySQL databases, disk space, and bandwidth, plus one-click installs of popular open-source projects, in addition to a 99. Go to full review »
| Money Back Guarantee | Disk Space | Domain Name | Setup Time |
| --- | --- | --- | --- |
| 30 days | Unlimited | FREE (1 year) | 4 minutes |
Best Free Web Hosting Sites
It's human nature to look for the free route in any new business or personal venture. And dozens of free web hosting companies have emerged to capitalize on that instinct.
Some are worth your time, while others are bogus. By doing your research on sites like ours, you can learn about all the latest deals and discounts available with high-quality hosting providers. The hosts we recommend below represent the best free web hosting providers — all actually free and actually worth it.
Free VPS Hosting: Kamatera
For those who need more computing power, be sure to check out Kamatera. The web hosting company's 30-day free trial enables site owners to leverage up to 1TB of SSD storage or 32GB of RAM to go alongside 5TB of bandwidth. Simply customize your web server as needed (up to $100), and enjoy a premium web hosting service for free for the first month.
Kamatera operates in 13 data centers across the globe, ensuring your project will be readily available to visitors wherever they are.
We can't say enough positive things about this high-powered web host, especially when it comes to modern infrastructure and the ownership you enjoy to make it your own. Plus, unlike pretty much every other free web host on this list, Kamatera offers around-the-clock support.
Customize your cloud environment for FREE
Work with a dedicated account manager
Dozens of Windows & Linux OS choices
Complimentary live chat support open 24/7
Launch in less than 60 seconds
CHEAP
RATING 4.9 ★★★★★ Our Review
Kamatera: Our Expert's Review
Laura Bernheim (HostingAdvice.com): That's right, Kamatera gives new customers FREE access to high-quality VPS hosting for 30 days. Upgrade your bargain-basement shared hosting to a cloud server configured to your exact specifications for no cost. Go to full review »
| Money Back Guarantee | Disk Space | Domain Name | Setup Time |
| --- | --- | --- | --- |
| 30-day FREE trial | 20 GB SSD – 4 TB SSD | New or Transfer | 3 minutes |
Free Cloud Hosting: Cloudways
Our new favorite to recommend, Cloudways presents a sweet deal for developers looking to spin up a project quickly at a minimal cost. Users are given their choice of vendor: Amazon Web Services, Digital Ocean, or Google cloud hosting, to name a few. Taste the power of the industry's leading cloud providers for free for the first three days of service.
Enter our promo code — HOSTINGADVICE — for 25% off your first three months of service in addition to the free trial with Cloudways.
Try managed cloud hosting for FREE for 3 days
Optimize costs with custom server configurations
Scale server resources up and down as needed
FREE SSL certificates, site migrations, and CDN
Use code HOSTINGADVICE for 25% OFF
CHEAP
RATING 4.7 ★★★★★ Our Review
Cloudways: Our Expert's Review
Alexandra Anderson (HostingAdvice.com): Cloudways doesn't offer a dollars-per-month shared hosting plan. But the company still brings a significant bargain to the table, thanks to a (short) free trial. Go to full review »
| Money Back Guarantee | Disk Space | Domain Name | Setup Time |
| --- | --- | --- | --- |
| 3-day FREE trial | 20 GB SSD – 4 TB SSD | New or Transfer | 8 minutes |
Free Website Builder: Wix
A strong, browser-based website builder, Wix.com reigns supreme if you want a simple, drag-and-drop interface for building basic sites (e.g., portfolios, small sites, etc.).
While it's not for those who are looking to work out their coding skills, house various video files, or host an app they've been tinkering with, Wix leads the way when it comes to easy setup and robust features.
Note that upgraded email allowance, a custom domain, and advanced eCommerce features are available from Wix by upgrading to a paid hosting plan. While the customer support isn't always great, Wix continues to offer services fit for beginners.
Start designing for FREE
FREE domain with most plans
Drag-and-drop templates, specific to industry
Exhaustive knowledgebase of articles
Huge app market available
CHEAP
RATING 4.8 ★★★★★ Our Review
Alexandra Anderson (HostingAdvice.com): Wix is known as a web-leading site builder service that's one of the most affordable — because getting started is absolutely free and about as easy as processes get. You can log in via Facebook or your Gmail account and be editing your new web property within minutes. Go to full review »
| Money Back Guarantee | Disk Space | Domain Name | Setup Time |
| --- | --- | --- | --- |
| 14-day FREE trial | 2 GB – Unlimited | FREE (1 year) | 4 minutes |
Free Blog Hosting: WordPress.com
Who better to turn to for free WordPress hosting than the company behind the ultra-popular content management team itself? The open-source version of the publishing platform requires site owners to purchase and configure a web hosting plan, but WordPress.com removes all that hassle by pairing the popular system with plenty of online storage and support.
One of the most well-known brands when it comes to getting online, WordPress powers 30% of all websites. The biggest knock on WordPress is that it's not as simple as some of the drag-and-drop site builders such as Wix and Weebly.
But with hundreds of themes and customization options to choose from, WordPress gives users an extraordinarily high ceiling with which to create and grow an online presence.
FREE forever — no credit card required
Optimized hosting from the team that developed the #1 CMS software
FREE themes for quick website design
SEO, analytics, and social-sharing tools
Support from a highly engaged community
For a WordPress experience that's uber affordable albeit not free, consider a WordPress host such as: Bluehost and Inmotion Hosting consistently rank among our favorites for both traditional and managed WordPress hosting. A free web host or blogging platform is a great starting place, but reputed hosting providers will help you maximize the return on investment in your project. After all, if you want your blog to succeed, you're likely okay with making a small investment in the best web hosting for your site.
Free Online Store Builder: Weebly
Following closely behind Wix in terms of website builder market share and free website hosting, Weebly is a remarkable web design and hosting service that can help customers get online quickly and easily. Whether you're building your first static website or exploring options for an online business with complex functionality, Weebly will take wonderful care of you, your brand, and your wallet.
Weebly's templates are among the most polished and modern you can find, and even the free tier includes essential eCommerce features: shopping carts, inventory management for unlimited items, and automatic tax calculations.
As your site grows, the well-known free website builder also offers a variety of premium hosting plans that integrate with the company's brilliant drag-and-drop platform. Its premium plans offer features such as a custom domain name, a free SSL certificate, unlimited storage, and priority customer support.
Alternatively, you can also find Weebly included with other premium hosting brands as a free add-on — combine the extra computing power with the user-friendly website builder at no added cost.
Weebly's free plan has no ads, but Weebly does include its branding in the footer of your website.
All-in-one hosting and drag-and-drop builder
Start designing for FREE, upgrade whenever
Easily build a blog, personal site, or online store
100s of FREE templates for websites
$100 credit toward Google advertising
CHEAP
RATING 4.6 ★★★★★ Our Review
Weebly: Our Expert's Review
Alexandra Anderson (HostingAdvice.com): Weebly is a well-known name in the cheap shared hosting space — not necessarily due to competitive pricing but because several of the web's leading low-cost hosting providers have opted to include Weebly software for free, adding value to their existing offerings. It's worth noting Weebly does offer a free plan, but websites are found on a Weebly subdomain and display Weebly advertising. Go to full review »
| Money Back Guarantee | Disk Space | Domain Name | Setup Time |
| --- | --- | --- | --- |
| 30 days | 500 MB – Unlimited | FREE (w/ paid plans) | 3 minutes |
Other Free Website Hosting Reviews
Free web hosting is typically best suited for personal websites and pet projects where reliability and performance aren't terribly important. Generally speaking, a free web hosting service will require you to use one of their subdomains — meaning your website will reside at something like sitename.hostingcompany.com. With a free hosting provider, you won't have unmetered bandwidth, a custom domain name, or any of the other useful components of a premium website hosting plan.
Developers or business websites should only potentially use a free website hosting provider temporarily such as while quickly testing a new technology or getting familiar with the host's management tools.
Take a look at 2023's best online promotions for hosting services we've already covered, or read on to see what the experts have to say about each actually free web host below.

The veterans at x10Hosting pride themselves on giving free hosting customers a stable and high-performance environment with the latest versions of PHP, MySQL database, and cPanel. Featuring cloud infrastructure, x10hosting promises to be fast, reliable, and secure.
Storage: 1 GB
Domain: 2 add-on domains, 1 parked domain, and 2 subdomains
eCommerce: 1-click installs for eCommerce platforms such as Magento
Bandwidth: Unlimited
Email: 3 free accounts
Website Builder/Design: Website builder with more than 150 templates; other programs available via cPanel installations
Unlimited bandwidth and storage is a major plus for x10Hosting, along with a support community of more than 750,000 members. The free host currently stores and processes more than 122 million files for its customers.
For more than 10 years, x10hosting has delivered surprisingly elevated free web hosting. Where else are you going to be able to find high-powered solid-state drives with a free website builder that comes with more than 150 templates?
A possible word of warning, however: Given the popularity of x10hosting's free services, the company frequently needs to push the pause button on accepting new customers. Keep checking their website to see when free web hosting becomes available.

Serving more than 15 million members, Bravenet provides a full-service hosting package for people looking for the complete package. In addition to a drag-and-drop site builder and unlimited storage, the Canadian company is one of the only free web hosters with an email marketing platform. Customers can also enjoy community-building features such as message boards, mailing lists, blogs, contact forms, polls, and other tools.
Storage: 500MB
Domain: Free Bravenet subdomain
eCommerce: Ecwid shopping cart, product search, and product listings
Bandwidth: 1GB
Email: Unlocked with paid upgrades
Website Builder/Design: Free drag-and-drop website builder
Bravenet's email marketing tool helps you build a contact list and design your messages through templates or customized solutions. Plus, the company's in-depth analytics dashboard will help you gauge your success.
Bravenet is currently revamping its site builder and preparing to roll out 400 top-level domains for customers who want to upgrade to their own registration, according to Founder and CEO Dave Shworan.
With plans starting as low as 99 cents per month, the company provides a pain-free entry into paid web hosting services.

A pioneer in the free website hosting industry with more than 10 years of experience, AwardSpace.com relies on free hosting to grow its customer base. The web hosting service provider's free plan, which comes without ads, allows newcomers to test the hosting platform and see if they want to invest in more features over the long term
Storage: 1GB
Domain: Hosting for 1 domain and 3 subdomains is included
eCommerce: No
Bandwidth: 5GB
Email: 1 email account and spam filter
Website Builder/Design: No, but Joomla and WordPress installers are included
Customers can start their free web hosting experience with PHP, MySQL, a one-click application installer, and email sending power. The storage and computing resources are solid, if not spectacular, but we appreciate the other built-in tools.
Where Awardspace really shines is making the transition from free hosting to premium services as smooth as possible. The web host's Basic Plan is priced competitively at just less than $5 per month, but website owners can frequently get it at mind-boggling discounts.
In fact, last we checked, website owners could get premium hosting for less than $1 for the entire year.
The cost-effective upgrade from free web hosting unlocks a treasure trove of enhanced features, including unlimited disk space and traffic, plus free SSL certificate, and 24/7 support that promises a response within an hour.

One of the newer free hosting companies on our list, 5GBFree.com focuses on cutting-edge technology and security by recently moving to a top US-based datacenter and using the CloudLinux operating system.
Storage: 5GB
Domain: 1 add-on and 1 parked domain
eCommerce: 1-click installs for Joomla, PHPShop, and ZenCart
Bandwidth: 20GB
Email: No
Website Builder/Design: 1-click WordPress installs; other apps available via cPanel
The web host's more recent entry into the free web hosting industry, however, means 5GBFree offers customers more modern technologies. The storage space alone is several times more than what most competitors offer.
We wish the company would also include email inboxes, but there are certainly plenty of free email hosting services to choose from to pair with your hosting account.
5GBFree stopped advertising on free accounts starting in late 2014. Support is limited to their forums, but you will never be asked to sign a contract for the free hosting plan.
Also helpful is the comfort of knowing that when it's time to upgrade, you can do so for less than $3 per month. 5GBFree partners with NetHosting to provide 100GB of storage space with unlimited bandwidth, databases, plus free email hosting, cPanel, and 24/7 support.

With interesting plan names, Freehostia's Chocolate flavor offers free cloud hosting. The load-balanced server cluster platform is up to 15 times faster than more traditional shared hosting setups.
Storage: 250MB
Domain: 5 hosted domains
eCommerce: 1-click cart installations of several top platforms
Bandwidth: 6GB monthly
Email: 3 email accounts
Website Builder/Design: Free website templates, plus 1-click installs
While the 250MB of storage is a little small, it's hard to argue with Freehostia's 24/7 support and ad-free environment.
The free host's server clusters operate like cloud hosting, promoting above-average reliability and performance. Freehostia monitors its servers at all hours and makes the necessary improvements and patches happen for users automatically.
Even better, Freehostia gives customers plenty of avenues for growth. The free web hosting plan's one-click application installer can easily lead to a successful WordPress site that grows to need one of Freehostia's premium plans.
The free web hosting provider is one of the few options that connect customers with a low-cost VPS or dedicated server, so definitely give Freehostia a look for free web hosting!

Without many of the bells and whistles of the more novice-friendly free hosting plans, Free Web Hosting Area gives the more tech-savvy folks room to explore and experiment with modern versions of PHP, MariaDB, and Apache. Users can also expect full FTP account access with a WYSIWYG file manager.
Storage: 1.5GB
Domain: Free subdomain or transfer your own registered domain
eCommerce: No
Bandwidth: Unlimited
Email: No
Website Builder/Design: No
Your free account will never expire so long as your site has at least one visit each month. Free Web Hosting Area guarantees that "small sites" will never have an ad, or you can guarantee no ads for $1 per month.
Offering free hosting for more than 13 years, Free Web Hosting Area is a veteran option that upgrades users' experience with multi-CPU servers, ample RAM, and solid-state disks that boost speed and reliability.
For less-experienced users ready to graduate from site builders, Free Web Hosting Area provides above-average support and has many more features in the works: a community forum, site builder, support for SSL certificates, and an auto-installer for popular software.
Ready, Set, Start Hosting!
Whether you're testing out some of the best web hosting services or looking for an easy, non-committal entry into having your own website, free hosting is a great opportunity.
What better way to get your feet wet than with a free hosting service? Once you're familiar with a host's services and programs, then you'll likely want to consider upgrading to unlock even more features and value.
We wish you well as you go out and build your online presence — whether it's for free or basically, almost, itty-bitty-bit-more-than free.
If you want to see more options for might-as-well-be-free hosting, be sure to check out our top recommendations for cheap web hosting.
Further Reading: "15 Best Free Web Hosting Sites (Oct. 2023)"
Hopefully, our recommendation of Hostinger fulfills all your web hosting needs. Starting at just $1.99 per month and rated 4.9 overall, Hostinger gives users plenty of bang for the buck. Among our favorite features:
Unlimited everything, from storage to databases
FREE site builder & WP performance upgrades
FREE daily or weekly backups
Custom control panel and auto-installation scripts
SSH access & unlimited FREE SSL certificates
If you'd like recommendations similar to Hostinger and others in 15 Best Free Web Hosting Sites (Oct. 2023), check out these popular guides. You'll find comparisons of Hostinger to other hosts on pricing, features, support and more:
And of course, if Hostinger is your top choice, you can get started now at just $1.99/month. Hostinger is easy to set up and scale, no matter the size of your next project.
Advertiser Disclosure
HostingAdvice.com is a free online resource that offers valuable content and comparison services to users. To keep this resource 100% free, we receive compensation from many of the offers listed on the site. Along with key review factors, this compensation may impact how and where products appear across the site (including, for example, the order in which they appear). HostingAdvice.com does not include the entire universe of available offers. Editorial opinions expressed on the site are strictly our own and are not provided, endorsed, or approved by advertisers.
Our Editorial Review Policy
Our site is committed to publishing independent, accurate content guided by strict editorial guidelines. Before articles and reviews are published on our site, they undergo a thorough review process performed by a team of independent editors and subject-matter experts to ensure the content's accuracy, timeliness, and impartiality. Our editorial team is separate and independent of our site's advertisers, and the opinions they express on our site are their own. To read more about our team members and their editorial backgrounds, please visit our site's About page.