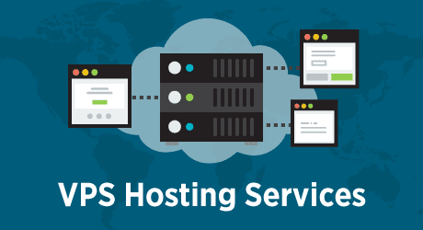 Contrary to what you might think, searching for the best VPS hosting companies can be exciting.
The middle rung on the hosting ladder, a virtual private server represents the best of both worlds: the affordability of shared hosting plus the additional computing power, stability, and flexibility you can find with a more expensive dedicated server.
We've tested and compared lots of low-cost VPS hosting plans, searching for the services and support that set them apart from the rest. Our best VPS hosting recommendations below prove that shared hosting doesn't always have to be the first step in your online journey.
Featuring supremely powerful and configurable server environments, Hostwinds tops our list for the best VPS hosting plans of 2020. The hosting provider delivers remarkably reliable and scalable plans that serve customers at both ends of the virtual server spectrum.
Whether you're a beginner looking for a bite-size VPS plan or a dev team leader looking for massive amounts of RAM, disk space, and processing power, Hostwinds can craft the perfect plan. Click on our review below to learn more about our top-ranked VPS hosting provider:
Beyond the incredibly appealing prices and industry-leading computing capacities, Hostwinds further stands out by promising stellar availability — site owners can expect to see less than 31 seconds of unanticipated downtime per year.
Customers can choose from a wide array of operating systems (both Windows and Linux) and pre-built VPS configurations already optimized for common platforms.
Whichever setup you choose, Hostwinds' specialized management portal enables you to easily and quickly set up load balancing, snapshots, firewalls, and volume storage.
Moving from shared hosting to a virtual private server can be a daunting experience, but Hostwinds provides a free site transfer, nightly backups, enterprise-grade firewalls, and real-time server monitoring to protect your data.
When it comes to low-price, high-value web hosting, InterServer's star shines the brightest. The web host leads the way when it comes to bandwidth capacity, topping off customers at a whopping 16TB served through an optional 10Gbps port.
InterServer portions its server environments in terms of slices, or the number of virtual CPUs. Managed support only kicks in after you commit to four slices, but all of the company's plans are priced on a monthly basis that can be canceled at any time.
Site owners can start as small as they wish, or test the company's cost-effective shared hosting plan. Check out more:
InterServer's builds, operates, and maintains its infrastructure in its own custom-built datacenter, meaning technicians and support staff are intimately familiar with and ready to assist your virtual machine.
Behind a strong development culture that has led to custom-built solutions for caching, security, and backups, InterServer certainly has the expertise to help you build and grow your online venture.
The company blends VPS and cloud hosting infrastructure to give you greater scalability and stability, meaning you can adapt to any issues that may head your way.
InterServer is also one of the rare hosts to offer a Windows VPS hosting plan with remote desktop access. With 24/7 multichannel support and with datacenters located at company headquarters, InterServer has ample server expertise to meet your VPS hosting needs.
Focused on helping customers build and grow their online business, Liquid Web is the unequivocal top choice when it comes to managed VPS services.
The hosting provider calls its support team The Most Helpful Humans in Hosting and regularly touts its industry-leading Net Promoter Score, which measures customer satisfaction and willingness to refer a company to others.
Liquid Web certainly isn't the cheapest, but site owners will see plenty of return on their investment in the form of SSD storage, ample bandwidth, multiple control panel options, and advanced security measures.
Liquid Web's managed VPS service is also available as a Windows server, as the team carries ample certifications in both operating systems.
Customers have wide-ranging choices when it comes to control panels: InterWorx, Plesk, and cPanel — and don't forget the free 100GB of backups storage you get at signup.
You may not find the same VPS computing firepower in terms of sheer scalability with Liquid Web as you would with the other hosts at the top of our list, but Liquid Web is a host worth sticking with for the long haul.
As our top choice for dedicated server hosting, as well, Liquid Web's highly trained team will even help you migrate your site to a new server when you're ready to move up.
As a pioneer of VPS hosting service, InMotion Hosting helped early shared hosting customers bridge the gap to dedicated hosting by partitioning a physical server into environments easier for growing businesses to use and afford.
The hosting company powers all of its servers with SSD storage that creates page load speeds up to 20 times faster than that of competitors, along with the extra performance boosts from an NGINX web server and unlocked CPUs that allow for simultaneous processing.
Because InMotion Hosting's VPS service is based on a cloud server infrastructure, site owners will enjoy real-time redundancy, automatic backups, and 1Gbps network speeds with smart routing functionality that keeps your site available and responsive.
We adore InMotion Hosting's Linux VPS server plans and attentive support services, which include an incredible 90-day money-back guarantee and Launch Assist.
The onboarding service that gives customers two hours of dedicated time with a Tier 3 system administrator for optimizing hardware configurations, application installations, or zero-downtime site migrations.
Given the prowess Bluehost enjoys in the WordPress and shared server realms, the company's VPS solution is best suited for beginners taking their first steps with a virtualized private server environment.
Bluehost doesn't wow us when it comes to computing capacities or dev tools, but we especially appreciate how the VPS provider upgrades customers to SSD disk space with the enhanced server options.
Customers who are familiar with Bluehost's web hosting service will see many similar features carry over to the company's VPS hosting plan: 30-day money-back guarantee, 24/7 support, free domain name registration and SSL certificate.
As a VPS host, Bluehost offers an enhanced cPanel interface that enables site owners to dynamically adjust their server resources without administrative assistance.
The lack of an uptime guarantee is a bit worrisome, but Bluehost's involvement with and implementations of OpenStack and KVM ensure reliable performance.
If you're looking for VPS-grade managed WordPress hosting experiences, check out Bluehost's WP Pro offering instead of a generic virtual server.
As a web hosting company zeroed in on performance and customer-friendly solutions, A2 Hosting offers the full range of VPS solutions.
Starting with unmanaged VPS, the company's SSD-driven environments come with an optional Turbo Server upgrade that makes your site up to 20 times faster.
From there, A2 Hosting provides two flavors of managed VPS plans: with and without root access. Check out our review to learn more:
Either managed VPS option includes the A2 Hosting's 100% worry-free HostGuard server administration and support services, which includes daily, automatic, and rebootless kernel updates along with 24/7 monitoring and software support.
With page speed affecting your search rankings and revenue, businesses and developers will appreciate A2 Hosting's server configurations and blazing-fast hosting service.
Known primarily for offering an ultra-affordable shared hosting account, iPage enables customers to seamlessly upgrade to a VPS server at similarly economical rates.
Because the shared host is typically best suited for beginners and first-time VPS customers, iPage plans come with smaller resource allocations than others on our list — but don't mistake that for a lack of quality.
The user-friendly hosting solution comes with high-speed mirrored SAN storage and guaranteed memory resources to ensure your iPage-hosted website and applications is quick, secure, and always available.
The hosting option comes with instant provisioning and worry-free migrations, along with optional root access for further customizations.
We wish the iPage web hosting plan came with an uptime guarantee, but existing under the Endurance International Group of hosting brands lends immediate legitimacy.
With unlimited shared hosting plans, a custom website builder, and a reinvigorated cloud hosting platform, HostGator's VPS hosting plan is another valuable step in a growing business's online journey.
The hosting provider is known for modern technology at budget-friendly rates, which manifests itself in multilayer network security, RAID-10 storage, weekly off-site backups, and full root access.
Each HostGator hosting plan comes with unlimited domains, subdomains, email addresses, databases, and FTP accounts, along with centralized DDoS protection and server firewalls.
Customers can choose either semi-managed or managed VPS environments, which come with cPanel.
HostGator's uptime guarantee technically only applies to reseller and shared hosting, but the company's VPS and dedicated server plans fall under a vague but similar network guarantee that covers roughly the same basic aspects of availability.
We'd love to see more transparency, of course, but adore HostGator plans at all levels of hosting.
When it comes to hosting, few companies have more of a legacy and personality than FatCow. The hosting provider instantly provisions each private server environment, which includes cPanel and optional root access.
Disk space is distributed through a high-speed mirrored SAN, with plenty of guaranteed memory and other reliable resources.
The FatCow VPS plan won't give you as much room to scale as other hosts here, but the hosting platform leverages OpenStack and KVM virtualization for premium speed and availability.
Customers can maintain their server environment on FatCow's enhanced cPanel control panel, along with the help of a 24/7 support team that follows what it calls the HeiferCratic Oath by providing positive resolutions to any issue that may arise.
Believe it or not, operating systems evolve much like global religions. Over time, new ideas and emerging technologies shape the needs of site owners and the engineers creating the programs behind bare-metal dedicated hosting.
We primarily focused our list on the various Unix-based operating systems, such as Linux, CentOS, Ubuntu, and Fedora, as Linux-related systems cover more than 95% of the world's top million websites. More broadly, Linux powers roughly 70% of the servers behind online ventures.
But that's not to say Linux VPS is the only web hosting option worthy of consideration. Developers who use .NET frameworks or C programming languages often require more computing power and other Windows-friendly technologies to effectively run their websites or applications.
Windows server hosting typically costs more than Linux-based plans, given the additional licensing costs associated with the commercial operating system.
But these hosts provide more than enough disk space and bandwidth resources, along with uptime guarantees and helpful support to be among the best VPS hosting for Windows around:
As you see, our top three overall VPS hosting services all come with stellar Windows-based hosting plans. Hostwinds again holds onto the top spot with generous SSD storage allotments, server monitoring, instant scalability, and a stunning 99.9999% uptime guarantee.
Users can choose from the 2008, 2012, and 2016 editions of Windows Server and then can purchase Microsoft SQL and other licenses from the management portal.
The virtual web hosting environments are available within minutes and can be accessed via Remote Desktop (RDP) or Virtual Network Computing (VNC).
With full administrator access, customers can also choose to install a control panel like Plesk or SolidCP to streamline configurations.
Featuring top-notch web hosting infrastructure for surprisingly affordable rates, InterServer again ranks near the top.
The VPS host features a leadership team with more than 20 years of experience in supporting customers, building and deploying servers, and even creating its own datacenter at company headquarters.
The added control and flexibility means that InterServer can also offer shared hosting services on the Windows platform, impressively listed at the same price as Linux web hosting (you'll see a bit of a markup at the VPS level, however).
All in all, InterServer is a fantastic VPS hosting provider to turn to when dealing with complex websites and applications.
Always an easy choice for luxurious managed services and friendly immediate support, Liquid Web also supports Windows web hosting.
The support team carries hundreds of Windows and server administration certifications and promises to respond to your phone call or chat messages in less than a minute.
Liquid Web takes a comprehensive approach to maintaining your server, from hardware and network management to proactive security patches, updates, and service monitoring.
The Windows web hosting service comes with the Plesk control panel and the same 100% network and power guarantee as its Linux-based plans.
By this point in your online journey, you probably already know that web hosting involves renting storage space on a server that can deliver your website to visitors around the world.
We've talked at great length about the many benefits of a VPS hosting solution and the companies that excel at it, but how does the infrastructure work in the first place?
Definition: A VPS, which stands for virtual private server, relies on virtualization to provide site owners with a larger pool of dedicated resources on a server with multiple users.
Essentially, instead of splitting a server into hundreds or even thousands of shared hosting environments, a VPS is divided (in a different manner) across only a handful of users.
You'll still share a physical server, but with far fewer people. Each customer's environment acts as an independent server, giving you complete control over your storage, bandwidth, and memory resources.
There's still a lot to unpack. Let's break down some of those terms even farther.
What is Virtualization?
Kind of like how the movie Inception featured dreams within dreams, VPS hosting is essentially a server within a server.
A hypervisor, typically a software program, segments a physical server's resources into a handful of separate web hosting environments, where virtualization enables site administrators to install different operating systems and other applications.
Virtualization software simulates hardware functionality that enables web hosts and other organizations to run more than one environment, or virtual machine, on a server — leading to greater efficiencies.
What are Dedicated Resources (and Why do They Matter)?
The hypervisor ensures each VPS has complete access to its allotment of computing resources, so each environment acts like a small dedicated hosting plan — giving customers the opportunity to leverage the customization, precision, and speed of a dedicated server without paying dedicated server prices.
Each VPS can be rebooted without impacting the other environments, and the isolation makes your website more resilient if a server neighbor becomes compromised.
What's more, most hosts enable you to scale each server resource (think disk space, bandwidth, memory) up or down as needed to meet traffic and budget requirements.
Given the added complexity involved with managing a VPS, searching for the perfect hosting provider can be pretty intimidating.
The global VPS hosting market stands at more than $2.6 billion and should reach $8.3 billion by 2026, meaning that tons of companies are clamoring for your business.
That being said, a VPS hosting solution is not for everyone. Most folks just getting started will do just fine with a more affordable shared hosting service while you get established.
As your website or online business starts to grow, however, you may start to notice that it doesn't load as fast. Or maybe you're seeing more attempts at attackers trying to compromise your site — these are all signs you're outgrowing your shared hosting plan.
Benefits of VPS Hosting Services
Typically, a VPS package is the most common next step for those who need more computing resources or have a rather sizeable, established audience. Here's why:
More server resource access: Put simply, this means more disk space, bandwidth, RAM, CPU, and other assets.
Greater flexibility and control: In addition to the various software configurations you can configure to run your website, you can also use a VPS service for backups storage, a development sandbox, and reseller accounts.
Scalability: A virtual server isn't as instantly flexible as cloud hosting, but you'll be able to add more resources as your site continues to flourish.
Security: In addition to the extra control over you have over your environment's protection, you'll be much less likely to succumb to noisy neighbors that can compromise your efforts.
The added power, though, usually comes with greater responsibility — if you want it. Instead of configuring and maintaining your virtual server, managed VPS plans remove almost all of the setup and hassle.
What are the Differences Between VPS and Cloud Hosting?
The middle area between shared and dedicated hosting is filled with varying levels of gray. Both VPS and cloud solutions are scalable and cheaper than dedicated servers, so what gives?
Essentially, instead of having a single physical server dedicated to your site (like with VPS), cloud hosting resources are spread across a network of servers.
A VPS uses software to make hosting environments independent of physical infrastructure, while cloud computing provides shared and on-demand computing resources across the internet.
This allows for much more scalability than VPS hosting, as well as more reliability. If one server goes down, it takes all of its VPS customers with it; if a cloud server goes down, the workload shifts to the other machines.
Differences in cost can vary depending on your computing needs, but cloud services generally tend to be a bit pricier.
Even though you'll have more control over fine-tuning your VPS hosting service to the specific performance and security thresholds you desire, you still need a strong foundation to start building on.
That comes in the form of modern server and network hardware, along with the technical expertise to connect the physical servers to a network that emphasizes speed, efficiency, and safety.
Finding out the nuts and bolts of each VPS service can be a daunting task, but here are some of the metrics we'll compare to get a sense of which companies offer the best packages:
Server resource capacity: Comparing plans' storage space, RAM, bandwidth and CPU allotment is easy and natural. Go beyond the basics by taking notes on which processors a web host uses, along with the storage drives and RAID configurations.
Managed services: This server maintenance checklist comes with weekly, monthly, and semi-annual tasks to keep your infrastructure running its best. Or, for the less adventurous customers, springing for a managed VPS service will free you from the tedious work.
Root access: Do you want administrative access to your virtual server and the ability to take full control of its operations? Or does the thought of learning the command line make your palms sweat?
Server locations: Even though your server is virtualized, its physical location still matters. The farther data needs to travel from your VPS to your visitor, the longer it will take to arrive. Look for hosts with datacenters near you or your audience, or consider using a CDN.
Uptime and network: You can have higher standards at the higher levels of hosting. While many hosts stick to 99.9% (or even skip) uptime guarantees at shared hosting, providers on our list regularly promise upward of 99.999%.
Before you begin your search, be sure to have a firm grasp about the requirements, priorities, and expectations of your project. Consider the growth you expect to see, and factor that into your hosting decision.
The beauty of VPS plans is their scalability and the introduction of impressive computing functionalities. Just as your online goals and performance will evolve, be sure to find a VPS provider that can support your needs at every turn.
Sure, managed VPS hosting is more expensive, but why not treat yourself to better performance and more stringent security without any of the headaches?
An unmanaged VPS server puts more pressure on the site owner to keep up with tedious updates, patches, and other mindless server maintenance tasks.
To be fair, not all managed VPS services are created equally. No one wants to work harder than they have to, so hosts often use managed support as a marketing tactic to draw in customers — while not providing the same premium service as others.
(We often see similar ploys when it comes to managed WordPress hosting).
Figure out where your experience, budget, and willingness to operate a server balances out to determine which level of managed hosting will work best for your website. Shared hosting is inherently managed, so you may not realize what's in store.
With hosts like Bluehost and HostGator, you can expect the same basic experience as you would with basic web hosting plans.
The companies will take care of operating system updates and security patches, but you will be responsible for a few other tasks. We consider these semi-managed hosting plans.
An unmanaged VPS solution gives you total control over your server — but 100% of the responsibility for how it performs.
We prefer to get a virtual private server from the likes of Liquid Web or InMotion Hosting, where the hosting provider takes an individualized approach to getting your site set up and optimized to perform its best.
Knowing when your site has outgrown your virtual server hosting plan and is ready for its own private server isn't easy — just as deciding to move from shared hosting to a VPS hosting provider required serious thought.
Each hosting service, however, comes with specific advantages and disadvantages. From price to technical requirements, let's quickly break down the pros and cons of each type of server:
When you want to choose shared hosting: Minimizing costs and maximizing support is key, especially if you just need a relatively simple website without transactions involving sensitive data.
Why you'd pick a VPS hosting provider: A virtual hosting service will be cheaper and more adjustable than a dedicated server but still have much more firepower than shared servers. You can scale up to meet traffic spikes — but then scale back down to minimize costs.
Why you'd prefer to go with a dedicated server: You can capitalize on an entire server's web hosting resources, including the added security and performance benefits that follow. Website performance and reliability are critical to your organization.
Unfortunately, there is no magical checklist to determine when you should sign up for a VPS hosting plan: no exact monthly traffic threshold, no performance indicator, or specific security concern.
We've covered the differences between a shared hosting vs. VPS server, but knowing when to make the leap is a bit more of a gut feeling.
If you started with shared hosting, learning more about where you stand in relation to your plan's capacities and limitations will help, along with some basic observations of your website.
Does your web hosting seem slower? Are you seeing more error messages or downtime? What about the frequency of attacks?
Look at your website's size, current objectives, and future goals. A virtualized server environment is perfect for medium and large sites with a lot of traffic and business or ecommerce applications.
Consider moving to a virtual server hosting plan as you start making money from your online venture, as VPS hosting lends more security and room for growth as you progress.
Even better, most shared hosting providers, including HostGator and Bluehost, will take care of migrating your site to the new infrastructure.
Interestingly enough, Liquid Web offers an intriguing middle ground: a virtual dedicated server powered by the cloud.
Customers can experience the best of both worlds: the performance, security, and processing power of a traditional dedicated server combined with the instant provisioning, stability, and flexibility of a cloud platform.