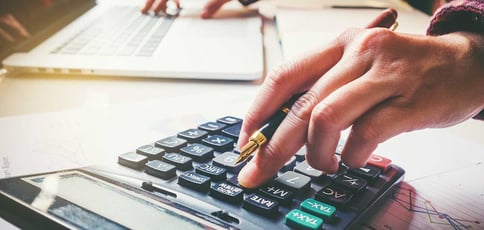 Although the flashy, low-cost monthly prices are no doubt appealing to site owners, ranking the best web hosts by annual cost offers a much more realistic picture of what you will spend to create, launch, and host your website.
Estimating how much to pay for web hosting can be a tricky endeavor. Most providers advertise cheap, tantalizing rates for 30 days of service. However, that rate is usually only available if you commit to — and pay for — three years of service. You may think you're getting a bargain, only to find out another company can host your site for much cheaper in the long run.
We're here to cut through the marketing gimmicks to tell you exactly what you can expect to pay when you sign up for one year of hosting. We put each host's basic shared hosting plan into our cart and followed the checkout process, keeping an eye out for any taxes, setup fees, and shifting rates so that web hosting prices don't seem like such a moving target.
Already one of our favorite cheap web hosting providers, Hostinger provides some utterly absurd discounts as you extend the duration of time you want hosting. Seriously, where else can you host a website for four years for less than $70?
Hostinger offers ridiculously low prices compared to competitors, with the two- and four-year plans still costing significantly less than the one-year hosting package of most other hosts. Even better, the company doesn't try to sneak other items into your cart while you check out: The price for hosting is the price you'll pay.
Sure, you're limited to just one website and email address on Hostinger's base plan, but the LiteSpeed cache, free domain registration, and accelerated WordPress environments show the company isn't cutting corners with these too-good-to-be-true prices:
One-month plan: $14.98 ($9.49 per month plus setup fee)
12-month plan: $35.88 ($2.99 per month)
24-month plan: $47.46 ($1.99 per month)
48-month plan: $66.72 ($1.39 per month)
The bootstrapped, employee-owned hosting provider got its start in 2004 and still provides impressive services across a variety of plans. Hostinger, which boasts 29 million global customers, sees roughly 15,000 new clients sign up each day — the equivalent of one new customer every five seconds. Pro tip: Check back on Hostinger often, as the company regularly puts its entry-level shared hosting plans on sale for less than $1 per month.
Tied with Hostinger for the cheapest annual cost, iPage offers better-than-average deals on its two- and three-year plans. The beginner-friendly company does so by developing many of its hosting technologies in-house. Instead of paying for expensive cPanel licenses or for access to a third-party website builder (and passing the cost onto customers), iPage created its own control panel, vDeck, and a solid drag-and-drop design tool.
12-month plan: $35.88 ($2.99 per month)
24-month plan: $59.76 ($2.49 per month)
36-month plan: $71.64 ($1.99 per month)
Where iPage falls a little short, though, is during the checkout process. Once you select your hosting term length, you're directed to customize your plan. However, the company takes the liberty of adding tools for domain privacy, security, and automatic backups to your order — at the tune of $70 more each year.
You then also have the option of adding about $175 more in additional upgrades, such as the premium website builder, G Suite, and WordPress optimization. Although we love iPage's service and base rates, budget-conscious customers should be on the lookout for these dark UX upselling tactics.
One of the earliest hosting providers on the scene, FatCow got its start in 1998 in Albuquerque, New Mexico, and continues to lead the herd in affordable hosting plans for individual site owners and small businesses. As with its sister companies in the Endurance International Group family, FatCow plans are packaged with a ton of perks like a free domain registration, advertising credits, and one-click application installations.
12-month plan: $44.04 ($3.67 per month)
24-month plan: $75.60 ($3.15 per month)
36-month plan: $113.40 ($3.15 per month)
Now with two datacenters in the Boston area, FatCow relies on an efficient pooled server environment that enables virtually any server on the company's network to access and deliver customers' website files — ensuring the first available machine will serve your website to visitors quickly and more reliably than more traditional hosting infrastructures.
As we cross the $45-per-year threshold, we start seeing a few more recognizable names and trustworthy hosting brands. SiteGround perfectly blends advanced custom technologies with low costs and high levels of customer support. We adore this host's unique approach to service; in addition to guaranteeing a response in seconds, SiteGround even aims to make its price structure simple and straightforward for potential customers.
One-month plan: $18.90 ($3.95 plus setup fee)
12-month plan: $47.40 ($3.95 per month)
24-month plan: $94.80 ($3.95 per month)
36-month plan: $142.20 ($3.95 per month)
As you can see, SiteGround doesn't charge a different monthly rate depending on how long you sign up for hosting. We really appreciate the company's pricing approach, as well as a checkout process that very clearly lays out expected costs, possible options for upgrades, and even the renewal rates for your selected product (which, admittedly, are a little high). Read our review to learn more about SiteGround's offerings:
Affordable month-to-month web hosting is nearly impossible to find. Because the short-term plans are the least profitable for a hosting company, most providers increase their prices and setup fees to make the offering worthwhile — but not InterServer. Instead, the company only charges a penny for your first month and offers the elusive three- and six-month plans, as well. We feel so strongly about InterServer that we negotiated that special rate just for HostingAdvice readers; see how that deal affects the pricing on the company's long-term hosting packages:
One-month plan: $0.01
Three-month plan: $10.01 ($0.01 for the first month, then $5 per month)
Six-month plan: $23.76 ($0.01 for the first month, then $5 per month, then a 5% discount)
12-month plan: $49.51 ($0.01 for the first month, then $5 per month, then a 10% discount)
24-month plan: $97.76 ($0.01 for the first month, then $5 per month, then a 15% discount)
36-month plan: $140.01 ($0.01 for the first month, then $5 per month, then a 20% discount)
OK, so InterServer's pricing strategy is among the more complex breakdowns on our list, but customers who stick around will never see a price increase for the life of your account. All InterServer plans are billed on a monthly basis, meaning they can be canceled at any time without penalty. That being said, don't be afraid to take advantage of the higher discounts by committing to more time. Learn more here:
Considering the bounce rate of a website grows by more than 30% as page load time increases from one second to three seconds, you want to make sure your site is on the fastest servers and network available. That's why the leaders of A2 Hosting have crafted the company around pure performance, with its specially configured Turbo Servers offering page load times up to 20 times faster than competitors.
One-month plan: $4.90
12-month plan: $52.86 ($8.99 per month plus a 51% discount)
24-month plan: $93.96 ($7.99 per month plus a 51% discount)
36-month plan: $140.94 ($7.99 per month plus a 51% discount)
The Michigan-based hosting provider is one of the few to offer a reasonably priced one-month plan without crippling setup fees and is extremely transparent about the renewal rates once your initial term expires. For more experienced developers, A2 Hosting supports a ton of modern programming languages, frameworks, and databases.
Although HostGator got its start in Florida, the company moved its headquarters to Houston, Texas, in 2006 — introducing a new wrinkle for our list of web hosting annual costs. You see, the company's presence in the Lone Star State means that customers must pay sales tax on its web hosting services. Even though sales tax is typically reserved only for tangible products, Texas is one of just eight states that tax web hosting services and data processing. Thankfully, though, the impact on your overall price tag is fairly small.
One-month plan: $11.68 ($10.95 plus tax)
Three-month plan: $24.50 ($7.66 per month plus tax)
Six-month plan: $49.03 ($7.66 per month plus tax)
12-month plan: $57.25 ($4.48 per month plus tax)
24-month plan: $101.69 ($3.98 per month plus tax)
36-month plan: $101.35 ($2.64 per month plus tax)
Although HostGator is among the slightly more expensive options on our list for one year or less of web hosting, your comparative savings grow significantly in the company's two- and three-year plans. We love HostGator's technology stack and custom-built website builder, but potential customers have to watch out for the deceptive upselling at checkout. Although we appreciate the security and automatic backups, along with the other options for SEO tools, Microsoft Office 365, and upgraded SSL certificate, we don't think they should be snuck into customers' shopping carts.
When your hosting company is as successful and as well-liked as Bluehost, you can get away with charging a bit more for your trustworthy hosting services. That being said, that price tag comes with a legacy of premium WordPress expertise, ultra-reliable infrastructure, and solid customer support. Bluehost is truly one of the best full-service hosts in the industry, and these prices for the company's basic shared hosting plan offer a glimpse at what you can expect with Bluehost's managed WordPress, professional design, and other premium services.
12-month plan: $59.40 ($4.95 per month)
24-month plan: $94.80 ($3.95 per month)
36-month plan: $106.20 ($2.95 per month)
Bluehost is a slightly better deal at the long-term hosting plans compared with competitors, but the annual plan ranks toward the higher end of the spectrum. The company trails only GoDaddy, Amazon, and Google as one of the largest web hosting companies in the U.S. and powers more than 2 million websites across the internet. We appreciate the company's recently upgraded SSD storage, unlimited resources, and included perks; you can learn more about them in our review below:
Following the same pricing structure and adding a rather expensive one-month plan, GreenGeeks offers comparable hosting services with the added perk of environmentally friendly technologies. According to the Web Neutral Project, the internet accounts for roughly 10% of the world's electricity consumption and produces about as much CO2 emissions as the aviation industry. GreenGeeks returns three times as much renewable energy to the grid as it consumes, in addition to deploying energy-efficient hardware in state-of-the-art datacenters.
One-month plan: $24.95 ($9.95 plus setup fee)
12-month plan: $59.40 ($4.95 per month)
24-month plan: $94.80 ($3.95 per month)
36-month plan: $106.20 ($2.95 per month)
Unsurprisingly topping our list for the best green web hosting, GreenGeeks is more than just a pretty, eco-friendly face. The company's servers are equipped with LiteSpeed and MariaDB, so are highly optimized to produce page loads up to 50 times faster. One of the first hosts to adopt PHP 7, GreenGeeks also boasts a free content delivery network, HTTP/3 compatibility, and a custom-built caching solution.
Offering the fewest options when it comes to the duration of your hosting plan, InMotion Hosting is also among the higher-priced hosts to make our list. That being said, the company's 100% satisfaction guarantee and always-available customer support pair perfectly with it's blazing fast and highly reliable servers. We still give InMotion two resounding thumbs up.
12-month plan: $59.88 ($4.99 per month)
24-month plan: $95.76 ($3.99 per month)
We particularly appreciate the pricing sweet spots InMotion hits when it comes to WordPress hosting costs and managed services at the VPS and other advanced service levels. The company is a hit with developers with SSH access and up-to-date support for PHP, MySQL, PostgreSQL, Ruby, Perl, and Python — while also appealing to beginners with its one-of-a-kind Bold Grid site builder for WordPress, pre-installed content management systems, and incredible 90-day money-back guarantee.
As an independently owned and operated hosting provider, HostPapa treats its customers like family. The company promises instantaneous replies to phone and chat support requests, and will respond to online tickets in less than 10 minutes. HostPapa's servers are equipped with blazing-fast SSDs and use modern CloudLinux and cPanel, and the company offers one-on-one training and onboarding to help you get started.
12-month plan: $71.40 ($5.95 per month)
24-month plan: $118.80 ($4.95 per month)
36-month plan: $142.20 ($3.95 per month)
New customers will have to pay a somewhat hefty price, however, for all these perks — plus be on the lookout for the $40 of additional products the company adds to their shopping cart during checkout. That being said, you and 500,000 other customers get to enjoy the performance boosts of low-density servers and unlimited bandwidth, storage, email addresses, databases, and tons of other resources.
Why pay for web hosting if you don't have to? Sure, there are technically free web hosting services out there with varying reliability and reputations, but you won't experience the same breadth of features, performance, or security that comes standard with the plans we've listed here.
Trustworthy free web hosting typically comes in the form of trials for platforms like Wix, Weebly, and WordPress.com, which offer scaled-back versions of their design tools on the company's own subdomains.
We understand cost-conscientious consumers will naturally want to do some comparison shopping, and price usually dominates that decision-making process. However, a host's branding, content, and features are still tremendously important, with a Nielsen study showing that 56% of respondents said convenience was more significant than price tags.
For those who value quality over sheer savings, perhaps the better question is, what is the cheapest way to host a website? Lucky for you, we've tested, reviewed, and ranked the best cheap web hosting providers and can vouch for their upgraded technologies and customer support.
Again… there's a difference between the right answer and the recommended answer. Yes, you can technically host your own website from home — we even wrote a step-by-step guide on how to do it.
As you can imagine, there are a lot of reasons why you may want to take on such an adventure, such as having complete control over your environment, the learning experience, and not receiving hosting invoices anymore. However, setting up and running your own server is a fairly technical endeavor that requires a lot of persistence and maintenance to keep your machine up to the latest standards for security and performance.
To us, there is far more risk than reward associated with hosting your own website. A novel experiment, perhaps, but not the right setup for any sort of professional or business presence online. If you want the administrative experience, consider looking into reseller hosting. You'll receive a larger portion of server resources that you can use to host your website and those of others.
We included the various monthly rates of the top hosts' basic shared hosting plans to give you a general sense of how much web hosting should cost each month. Take a look at other hosting plans, though, and you'll find the gamut of hosting prices:
Shared hosting, which we've focused on in this article, typically costs between $2 and $10 per month depending on the type of resources you need, how many websites you want to host, and whether you'll be running an ecommerce store.
Cloud hosting and VPS hosting prices can fluctuate pretty dramatically; depending on the cloud provider, your bill could even change each month. You can find a few better deals out there, but you can generally expect to pay $20 to $50 per month.
Dedicated server hosting is definitely the most expensive option, but also the one that grants you the most computing firepower. Reserving an entire server for yourself costs at least $75 per month and often much more.
This list doesn't, however, take into account added expenses like a premium WordPress theme, extra security or performance enhancements, or integrations with productivity and collaboration services like G Suite or Microsoft Office 365. Basic website domains cost anything from free (for the first year) to upward of $15 dollars each year.
Whether you sign up for a month, a year, or a decade, the vast majority of hosts will increase your rates dramatically after that first period. Think of those introductory rates your cable or internet company charges, then how jolting it feels to open that next bill. The jump with your hosting expenses may only be slight, but some companies even double or triple your rate.
Hopefully, our recommendation of Hostinger fulfills all your web hosting needs. Starting at just $1.99 per month and rated 4.9 overall, Hostinger gives users plenty of bang for the buck. Among our favorite features:
Unlimited everything, from storage to databases
FREE site builder & WP performance upgrades
FREE daily or weekly backups
Custom control panel and auto-installation scripts
SSH access & unlimited FREE SSL certificates
If you'd like recommendations similar to Hostinger and others in 11 Web Hosts by Annual Cost (Oct. 2023), check out these popular guides. You'll find comparisons of Hostinger to other hosts on pricing, features, support and more:
And of course, if Hostinger is your top choice, you can get started now at just $1.99/month. Hostinger is easy to set up and scale, no matter the size of your next project.
Advertiser Disclosure
HostingAdvice.com is a free online resource that offers valuable content and comparison services to users. To keep this resource 100% free, we receive compensation from many of the offers listed on the site. Along with key review factors, this compensation may impact how and where products appear across the site (including, for example, the order in which they appear). HostingAdvice.com does not include the entire universe of available offers. Editorial opinions expressed on the site are strictly our own and are not provided, endorsed, or approved by advertisers.
Our Editorial Review Policy
Our site is committed to publishing independent, accurate content guided by strict editorial guidelines. Before articles and reviews are published on our site, they undergo a thorough review process performed by a team of independent editors and subject-matter experts to ensure the content's accuracy, timeliness, and impartiality. Our editorial team is separate and independent of our site's advertisers, and the opinions they express on our site are their own. To read more about our team members and their editorial backgrounds, please visit our site's About page.