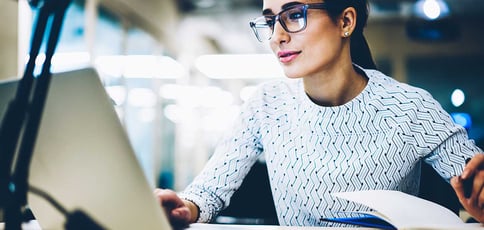 Free cPanel hosting combines two of our favorite words in the web hosting industry — free and easy — to offer the perfect blend of point-and-click server management at budget-friendly pricing.
We all know the first foray into web hosting is rather daunting and tedious, just like moving to a new host. Using a popular control panel, however, instantly alleviates those headaches. Portals like cPanel offer a graphical way to carry out complex operations without the command line.
Using cPanel's one-click tools for WordPress installations, backups, SSL certificates, and email accounts is highly recommended — and doesn't have to cost a fortune. Although we strongly prefer the upgraded features and security that comes with low-cost web hosting plans, we've compiled a list of the best free cPanel hosts. Take a look at our lists to see which is the best fit.
5 Best "Almost Free" Web Hosting With cPanel
Sure, it's easy to get sucked into the lure of free web hosting. We're not even entirely against the deep discounts — but you should be aware of the drawbacks of free hosting. Drastically limited resources, along with nonexistent support, overcrowded servers, slow performance, and unremarkable domain names are all common with many free hosting providers — and among the first items to be fixed when you're willing to spend just a few dollars a month.
Unlike free hosts, the companies focused on affordability emphasize user-friendly functionality and support, almost always putting cPanel at the top of the list. With the ubiquitous cPanel installation, many hosts will even transfer your site for free and with zero downtime, offering the same consistent and user-friendly experience. The handful of hosts below will champion your website and deliver the positive experience, site growth, and business success you're seeking, all for less than $5 per month.
1. InterServer — Best Overall cPanel Hosting
Calling cPanel the best tool for website owners, InterServer offers well-appointed shared hosting plans with the easy-to-use control panel. Current cPanel users looking to switch to InterServer will appreciate the company's free site migration service, as well as the month-to-month contracts that offer a flexible and affordable way to scope out your hosting happiness.
In addition to cPanel, InterServer offers unlimited storage space, data transfer, and email accounts. The company's tech-forward features, such as all-SSD storage in RAID-10 arrays and the free Cloudflare content delivery network, will be sure to resonate with both beginners and experienced developers.

Monthly Starting Price $0.01
$0.01 for the first month, then $5 monthly after
NO contracts and NO sudden price increases
Unlimited storage space, data transfers, and email
Register or transfer domains for $7.99 with most plans
99.9% uptime and price-lock guarantee
CHEAP
RATING 4.8 ★★★★★ Our Review
InterServer: Our Expert's Review
Setup time: 4 minutes
Laura Bernheim (HostingAdvice.com): It's hard to argue with a shared hosting plan that includes unlimited storage, bandwidth, websites, and email — but shared hosting is a crowded industry that turns on name recognition, reputation, and bargain-basement prices. InterServer outperforms some of our higher-rated hosts, but we understand that many first-time site owners are laser-focused on finding the lowest costs. Go to full review »
| Money Back Guarantee | Disk Space | Domain Name | Cheap Hosting Plans |
| --- | --- | --- | --- |
| 30 days | Unlimited | $7.99 New or Transfer | www.interserver.net/shared |
See other top affordable hosts »
2. Bluehost — Best for WordPress and cPanel Hosting
One of only three hosts recommended by WordPress, Bluehost is a well-respected mainstay in the world of affordable web hosting. The company powers more than 2 million websites around the world behind a stellar reputation for support, service, and fully featured plans that are friendly to both beginners and experienced site owners.
Control panels are especially helpful to aspiring WordPress users because the software simplifies a somewhat complex WordPress installation process that includes setting up a MySQL database along with editing and uploading PHP files. Not only does Bluehost give users a free and specially optimized cPanel experience, but the company has also equipped cPanel with a one-click installation script that automates nearly every step of the setup process.

Monthly Starting Price $2.95
Known for high performance at a low price
Endorsed by WordPress.org team
FREE Weebly site builder and CloudFlare CDN
FREE domain and unlimited storage
Get 63% off today (was $7.99/month)
CHEAP
RATING 4.8 ★★★★★ Our Review
Bluehost: Our Expert's Review
Setup time: 4 minutes
Ryan Frankel (HostingAdvice.com): If you're looking for an affordable host, Bluehost is a solid, reputable choice; The company's low costs, coupled with its supremacy in the shared hosting arena, is what makes this provider such a valuable deal. The Bluehost name is listed toward the top of many of our reviews categories, and with good reason. Go to full review »
| Money Back Guarantee | Disk Space | Domain Name | Cheap Hosting Plans |
| --- | --- | --- | --- |
| 30 days | 50 GB - Unlimited | FREE (1 year) | www.bluehost.com/shared |
See other top affordable hosts »
3. HostGator — Best for Unlimited cPanel Hosting
With unlimited web hosting plans, site owners don't have to worry about restricting the number of websites they launch, the storage they use, or the traffic they serve. Yes, disk space, bandwidth, and even email addresses can't ever be truly unlimited, but several hosts will give customers more room on the premise that most won't use all of the resources allocated to them.
HostGator, our favorite host to grow with, does not enforce file quantity or data transfer limits, only asking site owners to use system resources within normal operations of a personal or small business website.

Monthly Starting Price $2.64
Get 62% off by buying 36 months up front
Unmetered disk space & bandwidth
Unlimited email addresses & free SSL certificate
One-click WordPress install & free blog tools
Free 1-year domain registration on select plans
CHEAP
RATING 4.7 ★★★★★ Our Review
HostGator: Our Expert's Review
Setup time: 4 minutes
Ryan Frankel (HostingAdvice.com): HostGator is a great compromise between performance and price. The company offers unlimited emails, MySQL databases, disk space, and bandwidth, plus one-click installs of popular open-source projects, in addition to a 99. Go to full review »
| Money Back Guarantee | Disk Space | Domain Name | Cheap Hosting Plans |
| --- | --- | --- | --- |
| 45 days | Unlimited | FREE (1 year) | www.hostgator.com/shared |
See other top affordable hosts »
4. InMotion Hosting — Best for Free Domain Hosting With cPanel
In addition to free cPanel access, InMotion Hosting loads up customers with all sorts of no-cost features, from a drag-and-drop website builder and templates to an SSL certificate and website migration. InMotion also enables new customers to register a domain name for free for one year.
The Los Angeles-based host pairs simple domain name registrations with cPanel's suite of domain management tools, which covers add-on domain registration, subdomain creation, nameserver configuration, and DNS records oversight. Learn more about InMotion in our full review, below:

Monthly Starting Price $2.49
FREE BoldGrid site builder and templates
FREE website, domain, and cPanel migrations
FREE SSD storage makes your site load up to 20x faster!
FREE security suite including SSL and hack protection
Unlimited bandwidth and email accounts
CHEAP
RATING 4.5 ★★★★★ Our Review
InMotion: Our Expert's Review
Setup time: 5 minutes
PJ Fancher (HostingAdvice.com): InMotion Hosting offers an excellent business-class shared hosting plan. While carrying a higher price tag than some other cheap hosts, it has a very nice list of features to help justify the extra cost. Go to full review »
See other top affordable hosts »
5. iPage — Best Cheap VPS Hosting With cPanel
Some of our favorite low-cost hosting providers, such as iPage and Hostinger, opt to give customers a free, custom-built control panel that is typically built to closely resemble cPanel's functionality. These proprietary control panels are often just as user-friendly as those of cPanel but enable the providers to save money and have more control over the various features and savings they can pass along to customers.
Interestingly, iPage chooses to offer its specialized vDeck control panel as part of its super-affordable shared hosting plans but gives customers the name-brand cPanel experience with virtual and dedicated servers — without straying from the company's reputation for budget-friendly hosting. For those who expect to scale their site to the higher levels of hosting, be sure to consider the iPage and cPanel combination.

Monthly Starting Price $1.99
Manage your site easily with vDeck interface
cPanel included with VPS and dedicated servers
FREE site-building tools, domain names, and email
Blogging, CMS, and eCommerce tools available
FREE online store and your choice of shopping cart
CPANEL
RATING 4.6 ★★★★★ Our Review
iPage: Our Expert's Review
Setup time: 5 minutes
PJ Fancher (HostingAdvice.com): Offering a free domain, tools to sell online, and easy installations for popular apps and content management platforms, iPage makes it simple to launch a website. The company includes a free SiteLock security suite, as well as marketing guides and ad credits. Go to full review »
| Money Back Guarantee | Disk Space | Domain Name | cPanel Hosting Plans |
| --- | --- | --- | --- |
| 30 days | Unlimited | FREE (1 year) | www.ipage.com/cpanel |
See other top affordable VPS hosts »
5 Best "Free" cPanel Hosting Services
Although we regularly caution readers about the perils of free hosting — the lax security, unreliable service, and nonexistent support, to name a few — there are a few cases where something that seems too good to be true actually is.
For instance, free web hosting tends to be a decent, usually temporary, option for developers who want to quickly publish and test a concept without investing in a whole new hosting plan. Novice site owners can get their feet wet with the supporting technologies, like cPanel, that simplify management to make sure their online presence can succeed in the long run.
When searching for free cPanel hosting, be sure to read the fine print. Many companies that appear at the top of search results seek to capitalize on the trustworthiness of the cPanel brand without actually offering the specific platform. With all that said, take a look at the most trusted and well-known free hosting companies that actually offer cPanel:

Powered by the automation experts at SingleHop and the advanced hardware of cloud hosting x10Hosting has been offering top-tier free hosting services for more than a decade. In addition to unlimited disk space and data transfer, the company offers the full LAMP stack — Linux, Apache, MySQL, and PHP — combined with fast solid-state drives and the choice between the latest cPanel or a customized control panel that aims to make cPanel even better.
Storage and bandwidth: Unlimited
Domains and email: Up to two add-on domains and one subdomain, as well as three email accounts
Other perks: SSD-powered cloud servers, website builder, 300+ one-click installation scripts, PHP, and MySQL

Boasting perhaps the most obvious domain name, FreeHosting.com helps 15,000 customers serve 9 million visitors each day. In addition to free and paid hosting plans, the company is also one of the few free hosting providers to register domains for clients. FreeHosting.com operates datacenters in France and Germany and offers one-time paid upgrades to those who aren't quite ready for a paid hosting account. Those add-ons include additional mailboxes, subdomains, databases, support, and SSL certificates, among other features.
Storage and bandwidth: 10GB disk space and unmetered bandwidth
Domains and email: One subdomain and email account
Other perks: Website builder with more than 170 available templates, 400+ one-click installation scripts, unlimited FTP accounts, PHP 7, and MySQL

Aimed at helping web design students and small businesses get their start online, GigaRocket provides free hosting to those who contribute quality posts to the company's community forums. In return, customers receive modern, performance-minded hosting environments with Intel Xeon processors, NGINX and Apache web servers, and a content delivery network. The active community ensures support is well above average, but be aware of the POP3 (instead of IMAP) email accounts.
Storage and bandwidth: 5GB disk space and 50GB bandwidth
Domains and email: One subdomain and 25 POP3 email addresses
Other perks: Softaculous script installer, DDoS protection, Let's Encrypt SSL certificate, Cloudflare content delivery network, CloudLinux, NGINX, PHP 7, and MySQL

More than 300,000 people choose InfinityFree for no-cost, unlimited web hosting services. Like many providers, the company requires users to register a subdomain but enables them to point traffic to personal domains registered elsewhere. InfinityFree offers 99.9% uptime; while that rate is standard among paid hosting accounts, it's well above average in the free hosting realm. The service is sponsored by iFastNet, which offers premium upgrades, but InfinityFree will offer free-for-life hosting without any ads.
Storage and bandwidth: Unlimited
Domains and email: One subdomain and 10 email addresses
Other perks: SSL certificate, Cloudflare content delivery network, DNS service, PHP, and MySQL

Founded in 2012 to make web hosting and domain registrations more accessible to those on a budget, GoogieHost now serves more than 100,000 clients. The company originally charged $1 per month but changed to become a nonprofit organization that offers its services for free. GoogieHost operates servers in the U.S., U.K, and New Zealand and offers a custom control panel for those who want to look beyond cPanel. We appreciate the above-average 99.95% uptime guarantee, along with support delivered via email tickets and chats.
Storage and bandwidth: 1GB disk space and unlimited bandwidth
Domains and email: One website on unlimited subdomains with free email accounts
Other perks: SSD-powered cloud servers, website builder, 300+ one-click installation scripts, SSH access, hotlink and spam protection, PHP, and MySQL
What is cPanel Hosting?
Similar to the phrase "WordPress hosting" or "ecommerce hosting," cPanel hosting refers to the software helping administrators publish, secure, and otherwise operate their website. Unlike frontend systems, like WordPress and Magento, that produce customer-facing website experiences, however, cPanel concerns itself solely with backend server administration.
Instead of using the command line, cPanel offers a point-and-click, visual interface to coordinate backups, install software, install SSL certificates, and set up email accounts, among dozens of other tasks. Originally developed as the control panel for a Linux-based web hosting company, cPanel has helped launch more than 70 million domains since the company's start in 1997.
Users like cPanel for the efficiency and automation the platform introduces to shared, VPS, or dedicated hosting. What's more, the consistent user experience across the thousands of hosts that offer cPanel enables site owners to more seamlessly transfer their online presence to new hosting providers.
Is cPanel Free?
Even though this article is all about free or almost-free cPanel hosting, the platform itself isn't actually free. Perhaps more accurately, cPanel is often free to web hosting customers — but not the hosts themselves. Essentially, server administrators and hosting providers who want to use cPanel must purchase a software license that ranges from roughly $15 to $45 per month.
Through cPanel's accompanying WHM software, hosts can then create additional cPanel accounts for customers and offer them as an added perk. WHM, short for Web Host Manager, adds another layer of automation and control over cPanel accounts, server performance, as well as data security.
Think of cPanel as the management portal for individual websites, while WHM oversees the entire server. Shared hosting customers often receive a free cPanel account, while VPS and dedicated server admins may be asked to foot the bill for the license themselves.
Are There Alternatives to cPanel?
Even though cPanel is the dominant management portal in the web hosting industry, it's by no means your only option. We've written the ultimate guide to web panels, covering nearly 20 different choices in terms of included features, operating system compatibility, and multi-server support.
Plesk, cPanel's closest competitor, offers many of the same features while adding support for Windows-based hosting environments. We've gone into more detail comparing the differences between Plesk and cPanel, but you can rest assured that you can find a control panel perfectly suited to your exact needs. Some other leading contenders include:
Believe it or not, more than half of our top control panel picks above are open-source programs available free of charge. While support may be relegated to community forums, open-source control panels often include extra functionality and worldwide developers creating additional plugins and customizations.
Free Web Hosting is a Minefield — cPanel Lends Some Legitimacy
As you've hopefully learned in this article, free hosting services can be a bit of a grab bag: You can quickly find yourself mired in malware-ridden hell or stumble across a cost-effective testing ground for your next big idea.
To make the product ultimately profitable (by luring you over to paid, upgraded services), free hosting providers often cut out any costs they deem unnecessary. Unfortunately, cPanel often falls under that category. The hosts that continue to offer the popular control panel, however, are showcasing their attention to technology and positive user experiences rather than gathering your data.
Don't be afraid to rely on popular programs like cPanel to manage your hosting experience; the platform serves as a hub for all your related web services and opens many doors to new software, services, and even hosting providers. Go forth with confidence!
Advertiser Disclosure
HostingAdvice.com is a free online resource that offers valuable content and comparison services to users. To keep this resource 100% free, we receive compensation from many of the offers listed on the site. Along with key review factors, this compensation may impact how and where products appear across the site (including, for example, the order in which they appear). HostingAdvice.com does not include the entire universe of available offers. Editorial opinions expressed on the site are strictly our own and are not provided, endorsed, or approved by advertisers.
Our Editorial Review Policy
Our site is committed to publishing independent, accurate content guided by strict editorial guidelines. Before articles and reviews are published on our site, they undergo a thorough review process performed by a team of independent editors and subject-matter experts to ensure the content's accuracy, timeliness, and impartiality. Our editorial team is separate and independent of our site's advertisers, and the opinions they express on our site are their own. To read more about our team members and their editorial backgrounds, please visit our site's About page.