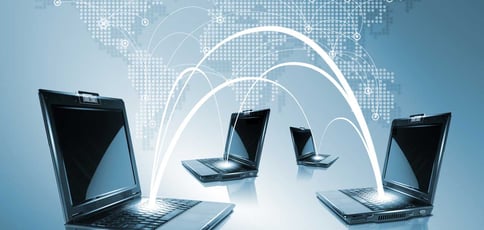 When it comes to delivering information to a global online audience, the basic principles of the best CDN hosting can seem like an episode of "Where in the World is Carmen Sandiego?"
Just like your website visitors, the elusive brunette and her red trench coat can be anywhere in the world; finding her and being as close to her as possible accelerates how quickly she can be brought into custody. Likewise, using a content delivery network (CDN) to store website files as close as possible to end users reduces load times and increases your chances at conversions.
We've scoured the planet for the best CDN hosting options that pair a global network with superior web hosting services and customer support.
Best Overall CDN Hosting
We'll get into the details of how a content delivery network works later in the article, but a CDN is another tool website owners and application developers can use to increase performance and improve user experience. Site speed and page load times are critical to the success of your online presence; every additional second your site takes to appear increases the number of visitors likely to give up and go elsewhere.
Many web hosting providers include a free CDN when you sign up for services, usually in the form of a plugin found within your cPanel control panel. Getting started with a CDN is extremely easy, and we especially appreciate hosts that combine the performance boost with optimized hardware, programming languages, and caching tools.
SiteGround is far and away our favorite option, featuring high-powered solid-state drives, PHP 7, HTTP/2, Memcached, and OpCache. The company includes the Cloudflare CDN for free with all plans, so be sure to check them out below:
FREE site transfer or new site setup
FREE daily backups, CDN, email, and SSL
24/7 expert support with no wait on phone or chat
Recommended by WordPress as a top host
Ideal for business email hosting
BEST OVERALL
RATING 5.0 ★★★★★ Our Review
SiteGround: Our Expert's Review
Alexandra Anderson (HostingAdvice.com): With an impressive breadth of overall hosting services offered, SiteGround is a leading innovator in the hosting space — from custom software solutions to premier customer support. The company offers the full range of web hosting features, including a free Cloudflare CDN, cPanel with SSH access, and unlimited MySQL databases and bandwidth — not to mention prize-worthy customer support. Go to full review »
| Money Back Guarantee | Disk Space | Domain Name | Setup Time |
| --- | --- | --- | --- |
| 30 days | 10 GB SSD – 40 GB SSD | New or Transfer | 6 minutes |
Cheap CDN Hosting
Because CDNs rely on servers located in dozens of datacenters spread around the world and carefully working together to position your content and data as close to visitors as possible, the complicated global network seems like a high-end feature available only to established businesses with big budgets. While it's true you can spend hundreds of dollars each month on a premium CDN, many networks are eager to let you experience the increased performance, security, and stability for free.
Most hosting providers will include the massively popular Cloudlfare CDN to customers for free, while others (including HostGator and iPage) opt to provide the TrueSpeed CDN that is part of SiteLock's larger security suite. No matter the network, though, hosting your content on a CDN can be as affordable as a low-cost web hosting account — often for far less than $5 per month.
The three hosting providers we've listed below excel at meeting that price-to-performance balancing act. Bluehost and A2 Hosting are both well-known and highly trusted brands known for giving customers tremendous bang for their bucks. Both companies include Cloudflare with shared hosting plans, along with tons of other features to help you get started.
Cheap shared hosting from a trusted provider
Ideal for hosting a WordPress website
FREE Weebly website builder and Cloudflare CDN
Unlimited traffic and 24/7 live chat support
Get 70% off today with our Bluehost coupon
CHEAP
RATING 4.8 ★★★★★ Our Review
Bluehost: Our Expert's Review
Ryan Frankel (HostingAdvice.com): Bluehost pricing is about as competitive as the industry offers. Sign up for a shared hosting plan for as little as $2.95 per month, and WordPress hosting packages are consistently priced; a VPS plan starts at around $19.99 per month; and the dedicated hosting rates are as little as $79.99 per month. Go to full review »
| Money Back Guarantee | Disk Space | Domain Name | Setup Time |
| --- | --- | --- | --- |
| 30 days | 10 GB SSD – 100 GB SSD | FREE (1 year) | 5 minutes |
Unlimited everything, from storage to databases
FREE site builder & WP performance upgrades
FREE daily or weekly backups
Custom control panel and auto-installation scripts
SSH access & unlimited FREE SSL certificates
CHEAP
RATING 4.9 ★★★★★ Our Review
Hostinger: Our Expert's Review
Laura Bernheim (HostingAdvice.com): As the shared hosting market becomes increasingly saturated, unlimited storage, bandwidth, and email accounts have become surprisingly average. Hostinger, however, extends the routine, expected metrics to greater lengths — the number of websites, databases, FTP users, subdomains, and parked domains are all unrestricted for most customers. Go to full review »
| Money Back Guarantee | Disk Space | Domain Name | Setup Time |
| --- | --- | --- | --- |
| 30 days | 50 GB SSD – 200 GB SSD | FREE (1 year) | 3 minutes |
FREE Cloudflare CDN and SSD speed boost
Optimized caching and 1-click installs
Unlimited email, domains, and databases
Advanced security and FREE HackScan
24/7 support via phone, chat & tickets
CHEAP
RATING 4.6 ★★★★★ Our Review
A2 Hosting: Our Expert's Review
Alexandra Anderson (HostingAdvice.com): There are plenty of excellent cPanel shared hosting providers out there, so what sets A2 Hosting apart from the rest. Not only does the company offer a ton of features, but it has custom-built its packages for enhanced performance, speed, and security — putting your priorities above pricing. Go to full review »
| Money Back Guarantee | Disk Space | Domain Name | Setup Time |
| --- | --- | --- | --- |
| 30 days | 100 GB SSD – Unlimited SSD | New or Transfer | 4 minutes |
Cloud CDN Hosting
Because both cloud hosting and content delivery networks rely on a large group of servers, it can be easy to confuse the two services. Not every cloud hosting provider is a CDN, and not every CDN is a cloud computing host — though there can be some overlap. Broadly speaking, the group of servers behind your cloud hosting plan can all be located in the same datacenter. Your files and processing needs are spread around the cloud network in a way that promotes stability and scalability.
Servers in a CDN, however, need to be spread around the world to most effectively deliver content to website visitors. Each server handles the full workload for processing user requests and loading content for nearby audiences.
The high levels of hardware and data redundancy built into both cloud hosting and CDNs make both platforms highly reliable services that can withstand large spikes in traffic and malicious attacks. Pairing the two services provides the most firepower for data-heavy sites with dense databases, dynamic content, or large image and video files.
Two of our all-time favorite hosts are poised to show you the best of both the cloud and CDN worlds, providing the control of a dedicated server paired with the cost-effective scalability of a VPS.
Managed cloud hosting with 24/7/365 monitoring
Choose from 5 popular cloud providers
Auto-healing cloud servers with FREE backups
1-click server cloning and easy management
Host unlimited apps with no contract lock-in
CLOUD
RATING 4.6 ★★★★★ Our Review
Cloudways: Our Expert's Review
Alexandra Anderson (HostingAdvice.com): If you can't beat the cloud provider behemoths, offer their infrastructure as a service. Cloudways gives customers their choice of cloud platform: AWS, Google, Linode, Digital Ocean, or Vultr. Go to full review »
| Setup Time | Disk Space | CPU | RAM |
| --- | --- | --- | --- |
| 8 minutes | 20 GB SSD – 4 TB SSD | 1 – 96 cores | 1 GB – 384 GB |
HostingAdvice fans get 75% OFF
Cloudflare CDN, DDoS protection, and backups
Performance-boosting SSDs and cloud flexibility
Rock-solid reliability with 100% uptime guarantees
24/7 Heroic Support

®

via phone, chat, and email
CLOUD
RATING 4.1 ★★★★★ Our Review
Liquid Web: Our Expert's Review
Alexandra Anderson (HostingAdvice.com): Liquid Web balances managed services and hardware power with cloud flexibility — a brilliant solution in cloud hosting. The company's packages include instant provisioning, CloudFlare CDN, built-in backups, and, of course, the reliability of the Heroic Support team. Go to full review »
| Setup Time | Disk Space | CPU | RAM |
| --- | --- | --- | --- |
| 7 minutes | 40 GB SSD – 200 GB SSD | 2 – 8 cores | 2 GB – 16 GB |
WordPress CDN Hosting
While better website performance helps every website or application, WordPress users particularly benefit from a CDN. The world's most popular content management system is not always known for performance and can quickly get bogged down if the platform, plugins, and themes aren't meticulously maintained and updated.
What's more, many CDN providers include additional security features to protect its network stability and your data privacy. Web application firewalls are particularly useful for WordPress administrators, as the platform's popularity makes it a prime target among attackers. Additionally, a CDN's monitoring tools and log reports mean it can quickly identify common security threats like Distributed Denial of Service (DDoS) and other spammy activities from bots and scripts.
The three hosts below balance the needs for top-notch speed and security with WordPress-optimized environments. A2 Hosting has built its reputation around performance by featuring 100% SSD infrastructure and a variety of custom server configurations, while the WordPress core team itself vouches for SiteGround's developer tools for caching and staging.
FREE Cloudflare CDN and 1-click WP installs
Turbo Server, SSD speed, and optimized caching
A2-optimized plugins for performance and security
FREE SSL certificates and 24/7 support
FREE HackScan and KernelCare
WORDPRESS
RATING 4.9 ★★★★★ Our Review
A2 Hosting: Our Expert's Review
Alexandra Anderson (HostingAdvice.com): As experts in performance optimization, A2 Hosting is a top choice for powering resource-heavy WordPress websites. The company offers shared or managed plans for the ultra-popular content management system, with the benefits extending to Joomla, Drupal, and other platforms. Go to full review »
| Money Back Guarantee | Disk Space | Domain Name | Setup Time |
| --- | --- | --- | --- |
| 30 days | 50 GB NVMe SSD – Unlimited NVMe SSD | New or Transfer | 4 minutes |
Recommended by WordPress.org since 2005
Automatic WordPress updates and initial install
FREE WordPress themes in the Bluehost Marketplace
24/7 support via live chat, phone, and email
Get exclusive discounts on WordPress plans
WORDPRESS
RATING 4.9 ★★★★★ Our Review
Bluehost: Our Expert's Review
Ryan Frankel (HostingAdvice.com): Bluehost's WordPress hosting packages are aimed at first-time site owners and personal bloggers. These services come at a premium compared to the standard Bluehost web hosting (basic shared hosting) plans, but the WordPress optimization and platform-specific resources are arguably worth the cost. Go to full review »
| Money Back Guarantee | Disk Space | Domain Name | Setup Time |
| --- | --- | --- | --- |
| 30 days | 50 GB SSD – 100 GB SSD | FREE (1 year) | 7 minutes |
Officially endorsed by WordPress.org
FREE migration plugin or automated installation
Pre-installed Git, 3 caching levels, and FREE CDN
FREE WP setup wizard, staging, and auto-updates
Fast, 24/7 support via custom chat system
WORDPRESS
RATING 4.9 ★★★★★ Our Review
SiteGround: Our Expert's Review
Alexandra Anderson (HostingAdvice.com): Want a hassle-free, WordPress-optimized hosting service. SiteGround has thought of everything you need to get your site up and running. Go to full review »
| Money Back Guarantee | Disk Space | Domain Name | Setup Time |
| --- | --- | --- | --- |
| 30 days | 10 GB SSD – 40 GB SSD | New or Transfer | 6 minutes |
Video & Image CDN Hosting
As we mentioned before, the line between web hosting and CDN hosting can seem somewhat blurry at times. In all its forms (shared, cloud, virtual, or dedicated), web hosting entails a specific set of features and functionalities. For instance, the operating system has a major influence on the types of applications and programming languages you can use effectively.
A CDN is less reliant on the underlying software and applications, making it great for handling more complicated files. Images and videos are particularly heavy files that can quickly overwhelm a standard web hosting environment. Offloading those big chunks of data to a large number of CDN servers enables your visitors to quickly access the content from nearby locations, making them extremely useful for those websites and applications that maintain vast image libraries or video streaming services. We've reviewed a ton of premium CDNs that amplify the benefits and features needed to effectively optimize video and image hosting and have included our favorites below.


Yes, the hosts above show that Cloudflare is pretty easy to come by; and who can argue with free? However, upgrading your Cloudflare package introduces a large number of performance and security features to protect and optimize your website. In addition to a web application firewall and DDoS protection, professional-grade Cloudflare will apply lossless or optional lossy optimizations to images to reduce file sizes by an average of 35%.
Cost: FREE to upward of $200 per month
Server locations: 165 datacenters in 81 countries
Highlighted features: Unmetered DDoS mitigation, shared SSL certificates, simple DNS and API management, video streaming
Additionally, the company's Mirage tool automatically streamlines image loading through virtualized and lazy loading images. The platform detects your users' browser types and optimizes performance for the particular device — especially critical for those on mobile connections. When it comes to video streaming, Cloudflare customers spend just $1 for every 1,000 minutes viewed and $5 for every 1,000 minutes of video stored.


Pairing Lance Crosby, the entrepreneur who sold SoftLayer to IBM for $2 billion, with the ultra-popular and highly rated MaxCDN, StackPath represents a rapidly growing and intriguing option for developers looking for premium security without sacrificing speed or user experience.
Cost: $20 to $2,000 per month (one month FREE trial)
Server locations: 45 edge locations in 16 countries
Highlighted features: Unlimited websites and requests, private SSL certificates, and network-layer DDoS protection
The company expects to accelerate customer websites by at least 68% and give users better control of caching. Intelligent caching and instant purging makes exactly the right content available in exactly the right places for exactly the right amount of time. The innovative company perpetually looks for ways to improve services and move more computing functions out to the edge.


Featuring a user-friendly dashboard and custom plugins to integrate with WordPress and Joomla, KeyCDN offers a flexible but high-performance network optimized with 100% SSD coverage and latency-based routing technology. Every account has access to the company's full set of features, including HTTP/2, IPv6 support, TLS 1.3, Gzip compression, and real-time reporting.
Cost: Pay-as-you-go pricing starts at $.04 per gigabyte; minimum of $49 per year
Server locations: 34 datacenters in 25 countries
Highlighted features: Real-time reports, HTTP live streaming, Let's Encrypt or custom SSL, and Brotli compression
The company's Optimus plugin provides smart image compression of PNG and JPEG images, while video options cover on-demand distribution and live streaming for all leading video and audio formats. The company's pay-as-you-go pricing format may be a bit tough to plan around, but smaller sites should see somewhat reduced costs.


Used to deliver images from the Hubble Space Telescope to scientists and astronomers around the world, CDN77 is a fascinating service powering more than 45,000 websites. The forward-thinking company was the first CDN to implement and offer HTTP/2 and Brotli compression in 2016, and CDN77 continues to expand its network and bandwidth capabilities.
Cost: $199 to $999 per month or pay-as-you-go pricing starting at $.049 per gigabyte
Server locations: 33 datacenters in 26 countries
Highlighted features: FREE 50GB of storage and SSL, 24/7 live support, CMS integrations, and API management
Video delivery is especially easy, as users just need to upload their MP4 or FLV files and let the company encode, secure, and deliver the videos to visitors worldwide. The company's video streaming service has been used to broadcast a variety of concerts, sports, and TEDx events.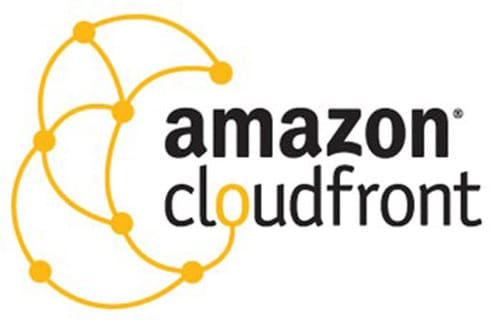 What list of cloud hosting and global delivery networks would be complete without some mention of Amazon Web Services? The company's CDN, Amazon CloudFront, seamlessly integrates with other AWS services to deliver content, applications, and APIs with low latency and high transfer speeds. The usual complaints about AWS, such as poor support and hard-to-calculate pricing, still hold true, but it's hard to question the global leader's effectiveness.
Cost: FREE tier includes 50GB of data transfer and 2 million HTTP and HTTPS requests each month. Otherwise, on-demand pricing starts at $.085 per gigabyte.
Server locations: 166 POPs in 29 countries
Highlighted features: Developer-friendly environment that integrates with other AWS services, including DDoS protection, load balancing, and custom code functions
Developers and site owners will need to take an à la carte approach to combining CDN with load balancing and DDoS mitigation, but users can rest assured that AWS has all the functionality you can dream of.


Springing from an inspiration to deliver the first web application firewall in the cloud, Incapsula expanded its vision to speed up secure content delivery. Owned by leading IT security company Imperva, Incapsula now serves more than 125,000 clients and has received recognition from both Gartner and Forrester.
Cost: $59 to $299 per site per month
Server locations: 44 datacenters in 32 countries
Highlighted features: Static and dynamic content caching powered by machine learning, TLS and IPv6 support, and web application security
Incapsula's CDN uses intelligent caching and control options to deliver website speeds that are, on average, 50% faster and consume up to 70% less bandwidth. The CDN is not designed for video streaming quite yet, but Incapsula recommends those users combine its services with a CDN from Akamai. Advanced image optimization via compression and progressive loading helps those with large static files.
What is a Content Delivery Network?
As we've alluded to throughout the article, a content delivery network is a collection of servers geographically distributed around the world. The various points of presence, otherwise known as POPs, represent the physical locations of the servers. CDN servers largely fall into one of two camps: An origin server is the primary source of your website's data, and edge servers are the global locations that store and deliver copies of your website.
Your origin server is typically where your hosting provider's server or datacenter is located. For instance, SiteGround maintains datacenters in Chicago, London, Amsterdam, and Singapore. Customers will want to choose a server location that is closest to their target audience to reduce or eliminate any delays.
Latency, or the time between a browser's request for information to travel to the server and be processed, can be exacerbated by the distance the data has to traverse. Without a CDN, all of your website visitors would need to request information from the origin server in that one specific location, which is the only place that can serve the data.
CDNs distribute copies of your website or application to edge servers. When a visitor's browser requests data, the edge server closest to the visitor's location will supply the information, greatly reducing the latency and distance between your website and its end users.
How does a CDN Work?
Instead of completely duplicating your website on dozens or hundreds of servers, CDNs essentially take a snapshot of your site. Let's say you wanted to make a copy of a certain document. Instead of typing it again, measuring the margins, ensuring your have the correct font, and printing it, a CDN goes straight to the photocopier. That process, where data is stored locally to speed up subsequent delivery, is called caching.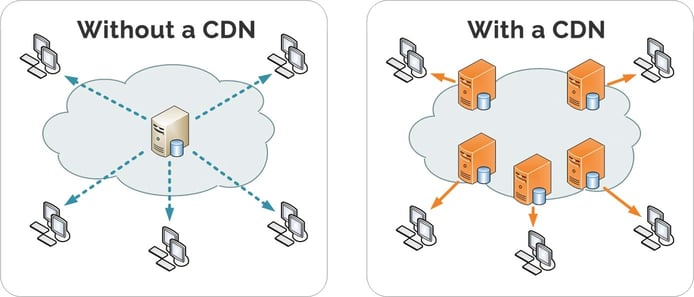 There are two types of website content, and CDNs can treat them quite differently. Static content, as the name implies, generally doesn't change very often. These files typically include images, CSS files, JavaScript, and fonts, as well as heavy, resource-intensive files like audio and video. Pretty much all CDNs will cache and store static files.
Where things can get tricky is with dynamic content, or data that changes at unpredictable intervals. Static content caching enables dynamic content to load much faster, but some CDNs will also cache dynamic content. WordPress websites and online stores, in particular, display dynamic content in the form of blog posts, product inventory, breaking news, and other time-sensitive information. Caching dynamic content often entails storing the generated HTML versions of websites at certain time intervals and purging older copies.
No matter the content, CDNs route browser requests to the edge server that can deliver the information the quickest. Usually that's the machine physically closest to the user, but not always. If a server is currently busy processing other requests, the visitor may be routed to one with more availability.
Benefits of Using a CDN to Deliver Videos, Images, and Dynamic Content
Offloading static content, images, and other large files to a CDN optimizes the user experience and the strain put on your origin server. Your globe-trotting website or application reaches customers exactly where they are, providing a premium and personalized interaction. The speed boost alone from a CDN is enough to lower bounce rates, improve search engine rankings, and increase conversions, all serving to grow your brand and the success of your online presence.
According to 2018 research from Google, more than half of mobile users will leave a site if it takes longer than three seconds to load — not good news for the average mobile site, which takes an average of 15 seconds. A two-second increase in page load time (from one to three seconds) increases the bounce rate by 32%; a five-second delay more than doubles the likelihood your visitor will leave without interacting with your site.
Beyond making your customers and visitors happy (and, by extension, your conversion rate and bank accounts), page load times matter for another good reason: Google has made page speed a major ranking factor in mobile searches. By upping the ante on website speed, which has been a ranking factor since 2009, search engines carry a greater influence on where your site appears in results and how much added traffic you'll see.
That being said, not everyone will see the same benefits. For instance, individual bloggers, professional portfolios, and small brick-and-mortar businesses that don't run an ecommerce store may not notice a dramatic change in load times. Those local audiences are likely already relatively close to your origin server, and your files may not be all that cumbersome to process.
Websites that display a lot of images or offer video or audio streaming are prime candidates to use a CDN, along with an online business that generates income or encourages subscriptions. Does your site experience traffic fluctuations because of holiday shopping seasons or a particular sports season? A CDN will help you stay online and operate at peak performance.
Further Reading: "15 Best CDN Hosting Services (June 2023)"
Hopefully, our recommendation of SiteGround fulfills all your web hosting needs. Starting at just $1.99 per month and rated 5.0 overall, SiteGround gives users plenty of bang for the buck. Among our favorite features:
FREE site transfer or new site setup
FREE daily backups, CDN, email, and SSL
24/7 expert support with no wait on phone or chat
Recommended by WordPress as a top host
Ideal for business email hosting
If you'd like recommendations similar to SiteGround and others in 15 Best CDN Hosting Services (June 2023), check out these popular guides. You'll find comparisons of SiteGround to other hosts on pricing, features, support and more:
And of course, if SiteGround is your top choice, you can get started now at just $1.99/month. SiteGround is easy to set up and scale, no matter the size of your next project.
Advertiser Disclosure
HostingAdvice.com is a free online resource that offers valuable content and comparison services to users. To keep this resource 100% free, we receive compensation from many of the offers listed on the site. Along with key review factors, this compensation may impact how and where products appear across the site (including, for example, the order in which they appear). HostingAdvice.com does not include the entire universe of available offers. Editorial opinions expressed on the site are strictly our own and are not provided, endorsed, or approved by advertisers.
Our Editorial Review Policy
Our site is committed to publishing independent, accurate content guided by strict editorial guidelines. Before articles and reviews are published on our site, they undergo a thorough review process performed by a team of independent editors and subject-matter experts to ensure the content's accuracy, timeliness, and impartiality. Our editorial team is separate and independent of our site's advertisers, and the opinions they express on our site are their own. To read more about our team members and their editorial backgrounds, please visit our site's About page.