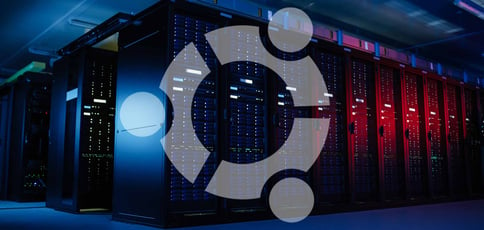 Although you can seemingly find Linux web hosting everywhere, the best Ubuntu hosting services can be a little harder to find.
Operating systems aren't typically a major part of web hosting providers' marketing plans, and many site owners don't particularly care which program they're using. But experienced developers and those with complex projects may appreciate having the ability to take advantage of Ubuntu's stability and reliability.
Join major companies, including Slack, Instacart, and Reddit, by implementing Ubuntu Server in your tech stack. Let's take a look at some of the best web hosting services out there.
Best Overall Ubuntu Hosting Services
Ubuntu, an ancient African word meaning "humanity to others," launched in 2004 after a small team of Debian developers founded Canonical with a mission to bring free software to the widest audience.
Ubuntu's popularity has steadily increased in the past 11 years, and it became one of the two most used Linux server distributions in 2016. Now, nearly a third of all sites using Linux rely on Ubuntu.
Discerning users who care about their operating system will likely be looking at a dedicated server or VPS hosting service. Take a look at the companies our team has found to offer the best Linux VPS and dedicated hosting options.
40+ Linux distros, from FreeBSD to CloudLinux
Create and deploy servers in less than 60 seconds
Unlimited cloud-based scalability on SSD storage
Simple management console and API
Sign up today for a 30-day free trial
LINUX VPS
RATING 4.8 ★★★★★ Our Review
Kamatera: Our Expert's Review
Laura Bernheim (HostingAdvice.com): Offering cloud computing that's more affordable and better supported than the likes of AWS, Azure, and Google Cloud, Kamatera is an excellent option for developers looking to build customized environments. We adore this host for giving site owners ultimate control for incredibly affordable rates. Go to full review »
| Setup Time | Disk Space | CPU | RAM |
| --- | --- | --- | --- |
| 5 minutes | 20 GB SSD – 4 TB SSD | 1 – 104 cores | 1 GB – 525 GB |
Kamatera provides cloud hosting services that can be customized to fit the needs of all users. Kamatera operates 13 datacenters on four continents, ensuring your site will load quickly no matter where your visitors are located.
Start with a 30-day free trial with Kamatera, and you can build a web hosting plan that meets your exact specifications. Each configuration comes with a staggering number of operating system choices, including nine from Ubuntu.
Plans start at just $4.00 per month (or an hourly rate), meaning you can build what you need and not pay extra for services and capacity that you won't use.
Ubuntu versions: 32- and 64-bit versions of 12.04, 14.04, 16.04, plus 64-bit installations of 18.04 and 20.04
Type of hosting: Cloud
Uptime: 99.95%
Key features: Root access, highly customizable service plans, unlimited scalability balanced with a simple management portal, Intel Xeon Platinum processors paired with SSDs, and unlimited access to a 40 Gbit/s network
If you're looking for cloud services other than computing, you'll also be pleasantly surprised by Kamatera's offerings of block storage and private networks, along with a load balancer, firewall, and managed services.
For those looking to use Ubuntu on a budget for a smaller site, Kamatera would be an excellent option to consider.
$0.01 for the first month using code HOSTINGADV
Then $6/mo. with no contracts, no price changes
Flexible configurations for Linux cloud VPS
Choose from Debian, CentOS, Ubuntu & more
Deploy in 15 minutes or less with 99.9% uptime
LINUX VPS
RATING 4.7 ★★★★★ Our Review
InterServer: Our Expert's Review
Laura Bernheim (HostingAdvice.com): InterServer's cloud VPS options boast the utmost flexibility. Choose your operating system, select the right number of cores for your project, and set your memory, storage, and data transfer allowances, and you're good to go. Go to full review »
| Setup Time | Disk Space | CPU | RAM |
| --- | --- | --- | --- |
| 6 minutes | 30 GB SSD – 480 GB SSD | 1 – 16 CPUs | 2 – 32 GB |
Similar to many providers, InterServer prides itself on providing multichannel, 24/7/365 customer support.
Much of what people consider service is actually interpersonal interaction. As an example of the team's ingenuity, InterServer uses artificial intelligence to meet its client's needs.
AI can scan the infrastructure, diagnose potential issues before they even materialize, and make updates or notify the tech team. These advancements help maintain uptime and provide customers with considerable performance and security benefits.
Naturally, the forward-thinking InterServer is an ideal option to host and scale your Ubuntu Linux application. Take a look at our overview:
Ubuntu versions: 14.04, 16.04, 18.04, and 20.04
Types of hosting: Cloud, VPS, and dedicated server hosting
Uptime: 99.9%
Key features: Root access, free migration tool, top-notch spam protection, 50% server capacity for fewer performance issues, remote backup service, and virtualization via KVM, OpenVZ, Virtuozzo, and Hyper-V
Two of the company's co-founders can regularly be found answering tickets and managing the datacenter, and we applaud InterServer's commitment to the efficiency and efficacy of its web hosting services.
InterServer's hands-on approach is a breath of fresh air amid a highly saturated hosting market, especially with a rare price-lock guarantee that gives you a set cost for the life of your account.
Choice of Debian, Ubuntu, Fedora, and CentOS
Cloud VPS hosting with hourly or monthly billing
Impressive 99.9999% uptime guarantee
Real-time monitoring and instant scalability
Easy server administration via custom control portal
LINUX VPS
RATING 4.8 ★★★★★ Our Review
Hostwinds: Our Expert's Review
Laura Bernheim (HostingAdvice.com): As a VPS hosting provider, Hostwinds gives site owners tons of advanced options without overwhelming them. Custom server images include configurations for several Linux operating systems, including Debian, CentOS, Ubuntu, and Fedora. Go to full review »
| Setup Time | Disk Space | CPU | RAM |
| --- | --- | --- | --- |
| 6 minutes | 30 GB SSD – 750 GB SSD | 1 – 16 cores | 1 – 96 GB |
Hostwinds has been providing top-notch hosting services since 2010. That experience shows in its easy-to-use control panel, which allows you to manage all of your accounts and websites from one convenient location. Hostwinds' VPS hosting plans are among the most flexible on the market today. Plans start at just $4.99 per month, and customers typically see discounts on longer contracts.
Ubuntu versions: 14.04, 16.04, and 18.04
Types of hosting: cloud, VPS, and dedicated
Uptime: 99.99999%
Key features: Root access available with support for CentOS, Ubuntu, Debian, and Fedora Server hosting
Hostwinds offers a range of hosting products, including managed services for Linux or Windows hosting. We've found all Hostwinds products to be extremely cost competitive.
Enterprise-class CentOS 6 operating system
FREE OS security patches and updates for VPS
Root & SSH access, and reseller option with WHM
FREE cPanel, SSL, and speed-boosting SSDs
Unlimited FTP accounts and MySQL databases
LINUX VPS
RATING 4.8 ★★★★★ Our Review
InMotion: Our Expert's Review
PJ Fancher (HostingAdvice.com): InMotion is a powerhouse VPS provider, and their Linux offerings only affirm that fact. These scalable solutions include a Linux operating system with fully managed OS patches and updates, plus root and SSH access via the command line. Go to full review »
| Setup Time | Disk Space | CPU | RAM |
| --- | --- | --- | --- |
| 6 minutes | 90 GB SSD – 360 GB NVMe SSD | 2 – 8 cores | 4 GB – 16 GB |
InMotion Hosting consistently impresses us. The web host's state-of-the-art technology — and Ubuntu hosting — keeps InMotion Hosting near the front of the line in pretty much any category.
Users can choose which Ubuntu release to install on an unmanaged cloud-powered VPS environment or bare-metal dedicated server. (Unfortunately, managed services are limited to CentOS deployments.)
InMotion Hosting invests heavily in around-the-clock US-based customer support, though, so you won't be left in the dark.
To stand behind its commitment to service, InMotion Hosting offers an industry-leading 90-day money-back guarantee (even for select virtual private server and reseller packages). Dedicated servers come with a 30-day refund policy, another rare feature at that level of web hosting.
Ubuntu versions: 16.04, 18.04, 20.04
Types of hosting: Unmanaged cloud VPS and dedicated servers
Uptime: 99.9%
Key features: Industry-leading 90-day money-back guarantee, root access, dedicated IP address, Codero DDoS protection, and redundant hardware clusters with 24/7 monitoring, plus real-time server images for easy restores
InMotion Hosting believes that good service rests upon a strong backbone, so it invests heavily in infrastructure to bring you the best the market has to offer.
The company's proprietary UltraStack configuration, a finely tuned blend of NGINX, Redis, PHP-FPM, and Brotli compression, maximizes performance and lives up to InMotion Hosting's billing as the fastest cloud VPS platform.
The company's VPS plans strike the sweet spot of being remarkably affordable and supercharged with premium features particularly effective in the WordPress hosting space.
Whatever your needs, InMotion Hosting has you covered. If you want to start small and grow, InMotion Hosting will also easily scale with you.
Choice of Linux OS and control panel
Instant provisioning and easy scalability
RAID-protected SSD VPS options
100% network and power uptime guarantee
Blazing-fast speeds coupled with support
LINUX VPS
RATING 4.7 ★★★★★ Our Review
Liquid Web: Our Expert's Review
Alexandra Anderson (HostingAdvice.com): Liquid Web's top-of-the-line VPS offerings tout your choice of Linux or Windows operating system, access to cPanel/WHM or Plesk, and Heroic Support. With managed services and world-class security, Liquid Web offers a competitive Linux VPS hosting package. Go to full review »
| Setup Time | Disk Space | CPU | RAM |
| --- | --- | --- | --- |
| 7 minutes | 40 GB SSD – 200 GB SSD | 2 – 8 cores | 2 GB – 16 GB |
Liquid Web's commitment to performance and excellence is evident in features such as its 100% uptime guarantee and dedicated Sonar Monitoring team — whose sole responsibility is finding and resolving issues before they emerge to disrupt service.
Liquid Web primarily provides advanced web hosting services, so the company is less suitable for someone looking for low-cost or shared hosting options.
Its dedicated, cloud, and Linux VPS hosting plans, however, are feature-packed and ready to take your website to new levels.
If money is no object, Liquid Web is the way to go.
Ubuntu versions: 16.04, 18.04, and 20.04
Types of hosting: Cloud, VPS, and dedicated servers
Uptime: 100%
Key features: HIPAA-compliant security measures, choice of cPanel or Plesk, full root access, and phone and chat support responses guaranteed in less than a minute
Liquid Web offers Ubuntu in self-managed and core-managed options. With self-management, Liquid Web provides support for the hardware, network, and virtualization layers. Core management covers the base operating system, as well as Apache, MySQL, and PHP.
The premier web hosting provider gives clients access to a knowledgeable support team, high-powered innovations, and extremely high uptime rates, and we have full confidence you will be impressed.
But you don't have to take our word for it. Liquid Web's Net Promoter Score, which measures customer satisfaction, has consistently ranked in the 60s and 70s – well above the 50-point threshold to be considered excellent.
Liquid Web has crushed that mark year after year, landing it among the brands with the highest customer loyalty in the world.
Affordable cloud VPS hosting built for speed
CentOS, Ubuntu, Fedora, Debian & SUSE
Full root access with a dedicated IP address
SSD storage and Intel Xeon processors
Use multiple OS kernels and install with 1 click
LINUX VPS
RATING 4.9 ★★★★★ Our Review
Hostinger: Our Expert's Review
Laura Bernheim (HostingAdvice.com): Hostinger might be more known for budget-friendly shared hosting, but the hosting company's cloud VPS service is just as impressive. You'll get oodles of SSD storage and access to a wide range of operating systems — all for less than $5 per month. Go to full review »
| Setup Time | Disk Space | CPU | RAM |
| --- | --- | --- | --- |
| 6 minutes | 20 GB SSD – 250 GB SSD | 1 – 8 cores | 1 GB – 16 GB |
With the sheer number of Ubuntu options Hostinger offers with its Linux VPS hosting, you should easily be able to find something to fit your needs and budget.
Although the company runs CloudLinux on its shared hosting service, customers have 14 Ubuntu configurations to choose from at the VPS level.
Most versions include a choice of control panel, including Webmin, Virtualmin, Webuzo, VestaCP, or Plesk Onyx (if you purchase the license).
If you're looking for a very specific Ubuntu version, this web hosting service provider is likely your best bet to find it. Learn more below:
Ubuntu versions: 14.04, 16.04, 18.04, and 20.04
Type of hosting: VPS
Uptime: 99.9%
Key features: Root access, user-friendly custom dashboard, affordable domains, a dedicated IP address, on-demand backups and restores, double-parity RAID protection, and advanced DDoS protection via BitNinja
Hostinger's cloud-based VPS web hosting service promises speeds up to 30 times faster than the industry's most powerful shared hosting services.
The company's intuitive auto-installer takes away much of the technical headaches of deploying a server. In addition to popular web scripts, Hostinger provides plenty of operating system templates and multiple servers optimized for WordPress hosting, Minecraft, and VPNs.
Hostinger ensures you will always have access to the support you need.
High-speed hosting and scalability you can trust
CentOS, Debian, Ubuntu, and Fedora available
FREE SSL certificate and website migration
Turbo server upgrade gives 20x faster speed
Reliable SSD storage in RAID-10 arrays
LINUX VPS
RATING 4.5 ★★★★★ Our Review
A2 Hosting: Our Expert's Review
Alexandra Anderson (HostingAdvice.com): A2 Hosting is known for high-speed server configurations up for any challenge. Sign up for managed or unmanaged support and a VPS hosting platform that puts you in charge. Go to full review »
| Setup Time | Disk Space | CPU | RAM |
| --- | --- | --- | --- |
| 7 minutes | 150 GB SSD – 450 GB SSD | 1 – 8 cores | 1 GB – 32 GB |
Some site owners prefer being early adopters and taking a chance on new technologies, while others prefer the tried-and-true mainstays. If you're the latter, you'll enjoy the comfort of knowing that A2 Hosting is one of the oldest, most trusted web hosting providers around.
Launched in 2001, A2 Hosting has certainly learned a thing or two about how to provide excellent service and features for its customers.
Speed, via Turbo Server, is A2 Hosting's claim to fame. With page load speeds averaging 278ms over the past six months, you don't have to worry about high bounce rates and frustrated visitors.
Ubuntu versions: 14.04 and 16.04
Types of hosting: Unmanaged VPS and dedicated servers
Uptime: 99.9%
Key features: Free website migration, root access, RAID-10 SSD storage, plus on-demand boot, reboot, and shutdown controls; optional cPanel and Softaculous add-ons, as well as available Turbo Server upgrade for 20x performance
Admittedly, we'd like to see a few more Ubuntu versions available, but A2 Hosting brings plenty of other advantages to its customers. Add in the friendly and knowledgeable 24/7 support, and you've got a reliable host ready to scale with you.
All in all, A2 Hosting offers an extremely low-cost unmanaged VPS plan starting at just $2.99 per month. And, unlike many other providers, you have a month-to-month option if you wish to take things slow.
CloudLinux servers keep your site online
On-demand resources let you scale your site
125+ software installation scripts via cPanel
Fraud, virus, and spam protection
Linux users get unlimited MySQL databases
LINUX
RATING 4.5 ★★★★★ Our Review
GoDaddy: Our Expert's Review
Ryan Frankel (HostingAdvice.com): As the first name on seemingly every hosting customer's mind, GoDaddy rises to the forefront of Linux hosting, as usual. The world's top domain registrar offers flexible Linux plans on CloudLinux. Go to full review »
| Money Back Guarantee | Disk Space | Domain Name | Setup Time |
| --- | --- | --- | --- |
| 30 days | 25 GB – Unlimited | FREE (1 year) | 4 minutes |
With an eye-popping 20+ million customers, GoDaddy enjoys unparalleled success and recognition in the web hosting industry. Its status as a leading domain registrar isn't surprising, as GoDaddy makes one-stop shopping a breeze.
Starting with a base Linux VPS hosting plan (which costs only $4.99 per month), customers can choose between CentOS and Ubuntu and other configurations as needed. You can add as many bells and whistles as your heart desires, but be careful because the cost can add up quickly.
Ubuntu versions: 16.04 (VPS) or 20.04 (Linux dedicated server)
Types of hosting: Self-managed VPS or any dedicated server
Uptime: 99.9%
Key features: Advanced DDoS protection, free SSL certificate for a year, high-performance SSDs on OpenStack with unlimited traffic, monitoring, and alerts, plus Virtuozzo and KVM virtualization
GoDaddy is an excellent option for a well-versed developer because it only offers Ubuntu for self-managed VPS plans; you won't be able to use a control panel.
We especially love the upgraded hardware in GoDaddy's dedicated servers, though. In addition to HDD storage or NVMe SSDs, you can run Ubuntu in both self- or fully managed servers.
Unlocking fully managed services also enables customers to take advantage of up to five free website migrations, plus a 70% discount on additional transfers.
HostingAdvice readers take 75% off at signup
Unmetered bandwidth, domains, and email
Self- or fully managed services available
Performance powered by Intel and AMD
Weekly backups, install scripts & other dev tools
LINUX VPS
RATING 4.4 ★★★★★ Our Review
HostGator: Our Expert's Review
Ryan Frankel (HostingAdvice.com): An all-around solid hosting provider, HostGator unsurprisingly offers reliable VPS hosting on CentOS-powered servers. The web host features a network guarantee and a longer-than-usual 45-day money-back guarantee. Go to full review »
| Setup Time | Disk Space | CPU | RAM |
| --- | --- | --- | --- |
| 7 minutes | 120 GB SSD – 240 GB SSD | 2 – 4 cores | 2 – 8 GB |
HostGator is a web hosting company well known for the features and affordability of its shared hosting plans. If you're looking to use Ubuntu, however, you will need to focus on semi-managed VPS hosting and dedicated servers.
By default, the customer-centric web host installs CentOS and cPanel on its fully managed VPS hosting packages. Because cPanel only works on a select few operating systems (hint: Ubuntu isn't one of them), you'll want to order a HostGator VPS without a control panel.
Once the purchase is complete, you can then request for HostGator to add Ubuntu. But beware, the customizations mean you may not receive the full support offered to a managed VPS plan. Basically, use Ubuntu at your own risk.
Ubuntu version: 16.04
Types of hosting: VPS and dedicated servers
Uptime: 100% network guarantee
Key features: Intel and AMD hardware, weekly backups, full root access, and free content transfers with any plan upgrade
Because HostGator can't offer its regular premium support with custom Ubuntu machines, VPS and dedicated servers are covered by a network guarantee.
While uptime guarantees cover server availability, HostGator puts 100% confidence in providing a fast and reliable network. It's a slight difference, but one you probably want to be aware of.
FREE wholesale domain reseller account
Unlimited domains, websites, and email hosting
Enhanced SSD storage and Intel Xeon processors
FREE cPanel/WHMCS license, and Softaculous installs
Instantly provision up to 32GB of RAM
LINUX VPS
RATING 4.2 ★★★★★ Our Review
HostPapa: Our Expert's Review
Laura Bernheim (HostingAdvice.com): If you've outgrown shared hosting and are ready to take on new challenges and customers, consider expanding with HostPapa's high-performance VPS hosting. The company's Linux plans simultaneously give users high levels of both control and flexibility. Go to full review »
| Setup Time | Disk Space | CPU | RAM |
| --- | --- | --- | --- |
| 7 minutes | 60 GB SSD – 1 TB SSD | 4 – 12 cores | 2 GB – 32 GB |
HostPapa is a full-service web hosting company that prides itself in providing high-powered resources for site owners, especially small businesses, to grow their online presence.
As with a few hosts on our list, Ubuntu is available on self-managed VPS plans; fully managed services are only available with CentOS and cPanel. However, we appreciate that HostPapa offers two modern versions of Ubuntu in 18.04 and 20.04.
Ubuntu versions: 18.04 and 20.04
Type of hosting: Self-managed VPS
Uptime: 99.99%
Key features: Fully automated provisioning and on-demand scaling from a proprietary management portal; proactive monitoring and DDoS protection, plus RAID redundancy, brute-force protection, and server-level firewalls
In addition to the standard web hosting plans, HostPapa also offers domains, web design services, email and productivity solutions, and a wide range of security upgrades.
To further boost its services, HostPapa maintains a variety of support tools, including a knowledge base, video tutorials, 24/7 customer service, and a blog to ensure customers are set up for success.
Best Ubuntu Hosting Alternatives
Like Ubuntu, CentOS is an open-source Linux distribution released in 2004. Given the similarities to the widely used Red Hat Enterprise Linux, CentOS is a very popular operating system — it is highly customizable, secure, and stable.
You might consider CentOS over Ubuntu if you're looking for less maintenance, as CentOS package updates are less frequent. This also means, however, that if you want the latest version of a certain application or program, you will need to install it yourself.
You may also find yourself more interested in CentOS for its web hosting control panel compatibility. The ultra-popular cPanel and others focus on RHEL derivatives, like CentOS. If you want an Ubuntu control panel, you'll need to look at a cPanel alternative like Plesk, Webmin, and DirectAdmin.
Should you decide to stray from Ubuntu, the following companies offer Linux hosting with CentOS. All offer a 30-day money-back guarantee, in case you were on the fence about trying a Linux server other than Ubuntu.
Transition from shared Linux server to VPS quickly
Powered CentOS, Apache, and OpenStack
PHP, Perl, Python, Ruby, and MySQL available
Guaranteed resources with KVM hypervisor
Enhanced cPanel for easy hosting management
LINUX VPS
RATING 4.7 ★★★★★ Our Review
Bluehost: Our Expert's Review
Ryan Frankel (HostingAdvice.com): Bluehost offers an excellent balance between performance and pricing with all of its hosting plans, including the Linux-friendly VPS options. Provision instantly, enjoy the intuitiveness of CentOS, and program in many Linux-supported languages. Go to full review »
| Setup Time | Disk Space | CPU | RAM |
| --- | --- | --- | --- |
| 6 minutes | 30 GB SSD – 120 GB SSD | 2 – 4 cores | 2 GB – 8 GB |
Need to get up and running fast? Bluehost offers instant provisioning on VPS server plans so you don't have to wait hours or days to activate your VPS hosting. Dedicated servers only take 24 to 72 hours to connect.
You'll have full root access to your CentOS operating system, and Bluehost's enhanced cPanel will allow you to adjust your computing resources as needed.
Enjoy high-speed SSD storage, OpenStack and KVM virtualization, and multi-server management with VPS plans, or RAID-1 redundancy and other advanced features with a dedicated server from Bluehost.
CentOS, cPanel, and managed services
Instant deployment and 24/7 support
PHP, Perl, Ruby on Rails & Python pre-installed
Create unlimited FTP accounts and databases
Customizable server configuration
LINUX VPS
RATING 4.3 ★★★★★ Our Review
iPage: Our Expert's Review
PJ Fancher (HostingAdvice.com): Fully managed support, pre-installed scripts, and the intuitiveness of Linux and cPanel are just some of the perks that come with iPage VPS hosting. These guys bundle an affordable Linux VPS deal that includes options to scale with demand and program in more languages. Go to full review »
| Money Back Guarantee | Disk Space | Domain Name | Setup Time |
| --- | --- | --- | --- |
| | | | |
iPage excels at simplifying shared hosting, but the host's VPS and dedicated hosting plans certainly deserve a look as well.
The web hosting provider offers only managed VPS plans with CentOS 7 but has optional root access for those who want to be involved in more fine-grained control of their web hosting environment.
We especially love that iPage includes rare and user-friendly perks like a free domain registration and unlimited domains and databases with its more advanced hosting packages.
What is Ubuntu Hosting?
According to Ubuntu leadership, the open-source operating system "runs from the desktop, to the cloud, to all your internet-connected things." More precisely, Ubuntu is a distribution of Linux, the most popular operating system hosting providers use.
Ubuntu hosting is simply a web server environment using Ubuntu as an operating system. With that foundation, users can then build, publish, and scale assorted websites and applications.
Ubuntu is easily accessible to all for free and comes with support from a massive community dedicated to improving the function and user experiences with the operating system.
The global community is especially relevant given the philosophy behind the word ubuntu — a quality that includes compassion as a core building block of a greater whole.
Several hosting providers offer the popular Linux distribution as an option for virtual private server and dedicated hosting. Customers will usually use root access to install Ubuntu and configure related packages and edit files as needed.
Ultimately, a great Ubuntu or Linux host will provide the best hardware, security, and customer service — while also being budget-friendly.
What is the Difference Between Ubuntu and Linux?
The Linux OS is a core open-source operating system that has been around since 1991.
You can find this operating system in every Amazon service, all Android devices, and most social media platforms — even the International Space Station, which moved from Windows hosting to Linux hosting in 2013.
As you can imagine, Linux has gone through many transformations in the last 30 years to adapt to changing computing needs. Throughout the years, developers have used the core code behind Linux hosting (known as the kernel) to add or improve upon particular functionalities needed to serve particular use cases.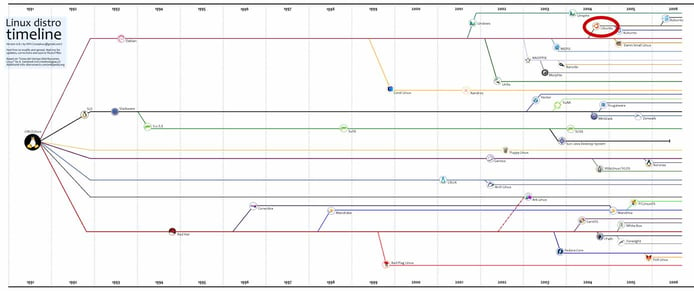 Even better, that new code or operating system is typically brought back to the larger open-source community for continued use and development.
Think of Linux at the top of a family tree. CentOS, Fedora, Debian, Gentoo, and openSUSE are some of the major descendants (or forks), with hundreds of other operating systems branching out from there. Ubuntu traces its roots back to Debian.
Ubuntu might have a Linux hosting foundation, but it has its own style and features.
Why Should I Use Ubuntu Hosting?
First off, you should consider Ubuntu hosting if a Linux server fits your needs. If a Windows server would be more appropriate for your overall goals, then you obviously might wish to reconsider using Ubuntu.
Once you've established you need a Linux hosting environment, take a look at some of the advantages of Ubuntu:
It's free. Sure, most Linux distros are free… but not all of them. Red Hat Enterprise Linux, Oracle Linux, and SUSE Linux are a few of the main commercial options.
It's easy to use. Not being able to use cPanel may be a bit daunting, but Ubuntu is known for being user-friendly.
It's open-source. The collaborative option appeals to many users who believe in the altruistic sharing of information (plus lower costs and community-based support).
It's highly customizable. Easily adjust settings or add tools that make your Ubuntu environment more comfortable or efficient.
It's secure. Ubuntu's built-in firewall and virus protection do a great job of protecting users and their data.
It's supported by an active community. Having an active, global group of developers on standby is a strong selling point. You have somewhere to ask questions when you hit a snag.
All in all, Ubuntu is a well-maintained and efficient operating system for web hosting servers; it's powerful and secure without being obtrusive.
How Do I Choose the Best Ubuntu Hosting Service?
Hundreds of hosting services offer Ubuntu. Selecting the best hosting company for your website boils down to two things: the needs of your project and the quality of the web host's services.
For evaluating the needs of your project, you will want to have in mind your budget, expected traffic, required storage, security needs, and any extra computing requirements.
Step 1: Figure out what Ubuntu release you want (or need) to use. You may decide the version doesn't matter, but if you discover you need functionality from the Groovy Gorilla release (20.10), you can easily rule out providers that only offer Bionic Beaver (18.04).
Step 2: Determine your budget. Be sure to keep in mind extra features like domains and security upgrades when calculating the overall amount you will pay for the website. Weed out any providers with plans that are outside of your budget.
Step 3: Make a list of priorities for your website. Is it more important that you never risk having a potential customer trying to reach your site when it's down? That you don't lose a reader to slow page load times? That your data (and clients' data) is safe?
Step 4: Compare the list to the available plans. We have tried to help you with this step by creating this guide, but you can always evaluate each host separately or look up customer reviews.
When you are evaluating a hosting provider, you'll want to know about the quality of its hardware and network, datacenter locations, server monitoring protocols, and security systems (both physical and digital). Other relevant information to consider in the decision-making process is the hosting provider's years in business, overall reputation, and level of dedication to customer service.
Learn Your Linux: Why Ubuntu is Our Go-To Distribution
Ubuntu holds all the benefits of Linux hosting, including security, easy maintenance, broad hardware compatibility, low cost, and support.
Linux server users often find that Ubuntu refines many of these categories to distinguish itself from the other distributions.
For example, tools like Aptitude make it easy to find, install, and manage software for Ubuntu. The ability to give Ubuntu a test drive at home with Ubuntu Desktop is also quite appealing.
Never underestimate the importance of the Ubuntu community when deciding which Linux server distribution to use. Whether you want to participate, learn, or connect, the Ubuntu community has you covered in a dozen different ways.
Finding hosting for Ubuntu is relatively easy because some of the best hosting services are also the best Ubuntu hosting services.
While you may have difficulty finding a company with a server that hosts a more obscure Linux distro, you will always have a wide variety of choices when using Ubuntu.
Further Reading: "12 Best Ubuntu Hosting Services (Oct. 2023)"
Hopefully, our recommendation of Kamatera fulfills all your web hosting needs. Starting at just $4.00 per month and rated 4.8 overall, Kamatera gives users plenty of bang for the buck. Among our favorite features:
40+ Linux distros, from FreeBSD to CloudLinux
Create and deploy servers in less than 60 seconds
Unlimited cloud-based scalability on SSD storage
Simple management console and API
Sign up today for a 30-day free trial
If you'd like recommendations similar to Kamatera and others in 12 Best Ubuntu Hosting Services (Oct. 2023), check out these popular guides. You'll find comparisons of Kamatera to other hosts on pricing, features, support and more:
And of course, if Kamatera is your top choice, you can get started now at just $4.00/month. Kamatera is easy to set up and scale, no matter the size of your next project.
Advertiser Disclosure
HostingAdvice.com is a free online resource that offers valuable content and comparison services to users. To keep this resource 100% free, we receive compensation from many of the offers listed on the site. Along with key review factors, this compensation may impact how and where products appear across the site (including, for example, the order in which they appear). HostingAdvice.com does not include the entire universe of available offers. Editorial opinions expressed on the site are strictly our own and are not provided, endorsed, or approved by advertisers.
Our Editorial Review Policy
Our site is committed to publishing independent, accurate content guided by strict editorial guidelines. Before articles and reviews are published on our site, they undergo a thorough review process performed by a team of independent editors and subject-matter experts to ensure the content's accuracy, timeliness, and impartiality. Our editorial team is separate and independent of our site's advertisers, and the opinions they express on our site are their own. To read more about our team members and their editorial backgrounds, please visit our site's About page.