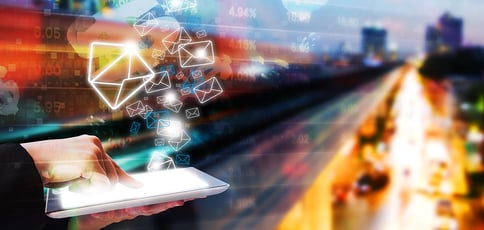 Ever since the days of Hotmail, Juno, and America Online, free email hosting has been highly desired and fairly easy to find. When Microsoft acquired Hotmail in 1997, the free mail service had more than 8.5 million users after only two years in business.
Twenty years later, more than 3.7 billion people send more than 269 billion messages each day. With such an emphasis on business email communications and personal branding, however, many of those free email hosting platforms don't come with the storage, features, and security needed to succeed.
Here, we'll cover the free — and nearly free — options that enable you to connect a custom domain name, filter away spam, and ensure your messages reach customers and colleagues.
We've made the argument time and time again — free web hosting of any sort typically isn't worth any perceived savings. To make the free hosting offer make business sense, providers often cut corners when it comes to performance and security.
But when a globally trusted brand such as 1&1 IONOS gives new customers a risk-free 30-day trial of its affordable email hosting service, we'll be sure to take notice.
Create custom accounts at your own domain
Free domain included, 100% ad-free
Try for FREE by using money-back guarantee
Just $1/month if you don't use the guarantee
Scalable to unlimited accounts and users
1&1 IONOS, which hosts more than 12 million custom domains, offers a wide variety of email and productivity plans. All three webmail plans are $5 or less per month. With the company's 30-day money-back guarantee, simply cancel within 30 days to get your small investment back.
Each plan comes with a free domain name and at least 2GB of mailbox storage. (Be aware, you may have to pay the remaining domain registration fees if you cancel your plans)
1&1 IONOS features automatic SSL encryption and ISO-certified datacenters that comply with data privacy regulations. Every inbox also comes with top-tier virus protection and anti-spam tools.
5 Best Almost-Free Email Hosting Plans
Whether you're looking for a place to store your emails or files for your WordPress site, no-cost plans typically come on substandard infrastructure with outdated or insufficient security protections.
For a meager investment of less than $3 per month, you can get impressively fast and stable web hosting and around-the-clock technical support to go with a free domain registration and email hosting.
Take a look at the best email hosting provider below, followed by companies that all boast excellent price-to-power ratios, robust email tools, and friendly customer support.
Easily import contacts, messages, and calendars
FREE domain name with annual plan
1-click integrations with 50+ productivity tools
Collaborate with polls, shared to-do lists
Less than $1 per mailbox per month!
Get started on Hostinger now.
EMAIL
RATING 4.8 ★★★★★ Our Review
Hostinger: Our Expert's Review
Laura Bernheim (HostingAdvice.com): Showing major value, Hostinger email plans come complete with all the collaboration and productivity tools you'd expect from higher-priced hosts. We especially love the easy integrations with platforms like Twitter, Google Drive, and others. Go to full review »
| Money Back Guarantee | Disk Space | Domain Name | Setup Time |
| --- | --- | --- | --- |
| 30 days | 50 GB SSD – 200 GB SSD | FREE (1 year) | 3 minutes |
As a budget web host, Hostinger seamlessly connects web hosting customers to a professional email service with a free and custom domain name registration included with most shared hosting plans.
Hostinger also offers upgraded business-class email solutions, ranging from $1 to $3 per inbox of its Titan email service, or $6 per month per user for Google Workspace.
Whichever option you choose, you'll find roomy inboxes with a built-in calendar, address book, two-factor authentication, and several other productivity add-ons.
FREE domain and unlimited emails
Secure email with 3 webmail solutions
$200 in advertising credits with Google and Bing
Google app integration available
FREE Office 365 mailbox for your first 30 days
EMAIL
RATING 4.8 ★★★★★ Our Review
Bluehost: Our Expert's Review
Ryan Frankel (HostingAdvice.com): For email hosting with security and tons of available features, Bluehost is one of our favorites. The company includes a free domain name for a year, POP3 and IMAP security for unlimited emails, plus email forwarding and three web-based email solutions. Go to full review »
| Money Back Guarantee | Disk Space | Domain Name | Setup Time |
| --- | --- | --- | --- |
| 30 days | 10 GB SSD – 100 GB SSD | FREE (1 year) | 5 minutes |
Known for its user-friendly, all-inclusive web hosting plans, Bluehost leads the way as a professional email hosting provider, as well. The company provides all the tools website owners need for a small business, including professional email marketing tools and a selection of email clients.
Bluehost's email hosting service is rolled into its shared and WordPress hosting packages, which also include Spam Experts protection, unlimited inboxes, and three webmail clients.
Customers will appreciate using the familiar cPanel interface to configure each email account, and most users can leverage a free trial Office 365 with the Microsoft Outlook email client.
Unlimited email accounts and storage
FREE migration, domain, and SSL certificate
Webmail access via Horde and Roundcube
FREE SpamAssassin and weekly backups
Seamless G Suite upgrade for more productivity
EMAIL
RATING 4.4 ★★★★★ Our Review
HostGator: Our Expert's Review
Ryan Frankel (HostingAdvice.com): Woven into HostGator's well-appointed web hosting plans is all the email power you'll ever need. Unlimited addresses and storage, coupled with ready-to-go Horde and Roundcube webmail clients, combine with the host's high-class infrastructure to provide reliable and secure sending environments. Go to full review »
| Money Back Guarantee | Disk Space | Domain Name | Setup Time |
| --- | --- | --- | --- |
| 30 days | Unlimited | FREE (1 year) | 4 minutes |
We love HostGator for its unlimited hosting plans, including storage, bandwidth, databases, domains, and — yes, you guessed it — email addresses. The email host gives customers tons of room to grow and protects each inbox with SpamAssassin and weekly backups.
Using cPanel, HostGator supplies email client access to Horde and Roundcube, along with upgrades to a hosted email solution like Google Workspace or Microsoft Office 365.
Even better, HostGator gives customers a longer-than-average 45-day money-back guarantee. You can take your time to ensure the trusted hosting provider is the right fit for your business email hosting needs.
FREE software for webmail, newsletters, contact forms, list management, and spam filtering
Unlimited inboxes, forwarding, and autoresponders
Secure POP3, IMAP, and SMTP messaging
Unlimited storage and transfer with FREE SSL
Get more than 75% off today (was $7.99/month)
EMAIL
RATING 4.9 ★★★★★ Our Review
A2 Hosting: Our Expert's Review
Alexandra Anderson (HostingAdvice.com): Combining the internet's most popular and secure email technologies with high-speed and reliable infrastructure, A2 Hosting ensures your messages are delivered on time. As a recipient, you'll appreciate the company's multiple spam filtering programs, along with autoresponders and forwarding. Go to full review »
| Money Back Guarantee | Disk Space | Domain Name | Setup Time |
| --- | --- | --- | --- |
| 30 days | 100 GB SSD – Unlimited SSD | New or Transfer | 4 minutes |
Thanks to a modern approach to web and email hosting, A2 Hosting is always near the top when it comes to performance, reliability, and support for a wide range of technologies. The email host boasts unlimited accounts, robust spam protection, and always-friendly customer support.
Each email server is equipped with SSD disk space and security measures to protect your inboxes from spam, viruses, and malware. Even better, shared hosting customers get the same email perks as those who use VPS and cloud hosting.
As a strong all-around host, A2 Hosting is a leading option for personal or business email hosting.
Professional email solutions on your domain
Microsoft Outlook and Office 365 available
World-class data security and spam filtering
HIPAA-compliance features with premium plans
99.9% uptime guaranteed
EMAIL
RATING 4.6 ★★★★★ Our Review
GoDaddy: Our Expert's Review
Ryan Frankel (HostingAdvice.com): Arguably the most noteworthy name in domain and email hosting, GoDaddy touts premium, affordable email and productivity solutions for personal use and businesses of all sizes. Whether you just need a couple gigs of email storage or a robust hosted email server with Office 365, GoDaddy has you covered. Go to full review »
| Money Back Guarantee | Disk Space | Domain Name | Setup Time |
| --- | --- | --- | --- |
| 30 days | 25 GB – Unlimited | FREE (1 year) | 4 minutes |
With professional email addresses starting with a custom domain name, why not trust your email account with the world's largest domain registrar?
GoDaddy has built a reputation as a beginner-friendly web host catering to those creating their first website, but the company has rebuilt many of its services to also cater to many high-powered organizations.
GoDaddy's shared hosting plans integrate with Microsoft Office 365 and Exchange mailboxes for one year. Alternatively, the email host offers plans priced per inbox ranging from roughly $2 to $8 per month.
6 Best Free Email Hosting Services
Considering email marketing comes with a massive return on investment of 38-to-1, the added performance perks of reasonably priced hosting plans bode extremely well for your personal and business communications.
Sheer simplicity represents the major benefit to operating your web hosting and mail account through one web host — there's one bill, one support team, one account interface.
The best email hosting service will be plenty eager to help you connect your custom domain names, SMTP server, MX record, and webmail clients, drastically shortening the setup time and headaches commonly associated with configuring email inboxes.
Aside from your web hosting provider, though, tons of other companies offer email-only plans centered around productivity and business communications.
These email hosting specialists often provide extra oomph to the storage, security, and spam-fighting features, and sometimes come with added software for contacts, calendars, and chatting.
Pricing for business email plans, however, can quickly exceed what many young companies can realistically afford.
Sure, you can sign up for a free email hosting account just about anywhere. In fact, we utterly love the functionality that industry leaders at Google and Microsoft provide in Gmail and Outlook, respectively, but neither free plan allows users to use a custom domain name.
For that, you'll need to sign up for Google Workspace or Microsoft Office 365 — or check out one of these free options for business email communications.
7. Zoho Mail


Probably the closest competitor to Google Workspace on this list, Zoho Mail boasts powerful email services as the flagship of a larger suite of productivity tools. The company's forever-free email solution is significantly pared back from the full platform, but it should perfectly meet the needs of most small businesses.
Customers can still connect to other user-friendly Zoho tools, such as instant messaging and an API interface, while relying on antivirus protections and a spam filter in a gloriously ad-free environment.
Number of users: Up to five inboxes on one domain
Storage: 5GB per user
Other info: 25MB attachment limit, web access only, and no ads
Cost of paid plans: Between $1 and $4 per user per month
8. Yandex


As the biggest technology company in Russia and operators of the country's largest search engine, Yandex again draws comparisons to tech giants like Google. The company removes many restrictions on those who rely on its free email services, allowing for ample inboxes and unlimited cloud storage.
Default inboxes are allotted 10GB to start and can grow from there. In addition, we appreciate the platform's sleek and minimalist interface, along with send-it-later and translation features.
Number of users: Up to 1,000 users
Storage: 10GB per user with the option to buy extra space for individual inboxes
Other info: Access via webmail and a mobile app. Comes with search and calendar functionality but displays ads.
Cost of paid plans: $3 per user per month, minimum of three users
9. Migadu


Don't be fooled by the plain, text-heavy website of Migadu — the bootstrapped company from Switzerland offers a refreshing approach to free email hosting. For starters, Migadu gives users a free no-expiration trial to test its services and won't limit the number of inboxes you set up.
You are limited to just 1GB of email storage and 10 outgoing messages per day (which includes a Migadu signature), which certainly isn't ideal, but should be enough to get your feet wet. At least Migadu's effort to curb malicious or fake emails lightens the load on its mail server.
Number of users: Unlimited accounts on one domain
Storage: 1GB per user
Other info: Free users are restricted to a sending limit of 10 emails per day, each of which will include a "Sent via Migadu" signature
Cost of paid plans: $4 to $49.50 per month — no per-user fee
10. Mail.com


Doing things just a little bit differently than competitors, Mail.com allows customers to choose from more than 200 email domains. Of course, it'd be far better to use your own domain name, but we expect most users will be able to find an option that fits for the short term.
Owned by United Internet — the parent company of global hosting provider 1&1 IONOS — Mail.com opens the door to premium infrastructure and support without spending a dime.
Number of users: Accounts are registered one at a time
Storage: 2GB per user
Other info: Tools for calendars, antivirus, and spam protection are available, as well as Mail Collector, which collects messages from various accounts. 50MB attachment limits
Cost of paid plans: $29.99 per year
11. GMX Mail


Another subsidiary of United Internet, GMX Mail offers different services and features than Mail.com. The company enables users to register up to 10 email accounts, each of which includes Mail Collector, address book, organizer, and file storage.
The generous storage limits enable users to store half a million emails, and GMX provides tons of customizable filters that allow you to automatically remove unwanted emails, sort messages by date, subject, sender, and content.
Number of users: Up to 10 inboxes
Storage: 65GB per account
Other info: Mobile IMAP access, spam filters, and antirvirus protection. Free email support but the interface displays pop-up ads.
Cost of paid plans: Not available
12. ImprovMX


For those who still want to hold onto their trusty Gmail account interface and use a custom domain name without paying the Google Workspace fees, ImprovMX makes it possible — you'll just have to deal with a bit of technology wrangling. This article shows you how to connect your domain name with Gmail through your current web hosting plan via email forwarding and aliases.
If your domain hosting doesn't cover an email forwarding address, ImprovMX steps in to provide the necessary DNS records. Gmail still stores your messages, but ImprovMX's servers handle the sending and receiving.
Number of users: Unlimited
Storage: Not applicable
Other info: 99.99% uptime guarantee, plus helpful guides that streamline configuration with top domain registrars
Cost of paid plans: $9 per month
Which Free Email is Best?
We know it's a bit of a stretch, but by far the best email hosting service is the one that comes attached to your web hosting plan.
You can configure any number of webmail clients and mobile apps to access your inbox and send messages to find just the interface you want, all while keeping your monthly bills to a minimum.
The major advantage is the brand recognition you're building by combining your domain name with your online communications.
Whether your contacts are professional or personal, emailing from a custom domain name shows a level of sophistication and attention to detail that builds confidence and trust. Here are some other features to look out for:
POP3, IMAP, and SMTP support
Unlimited storage and inboxes
High attachment file size limits
Email forwarding and autoresponders
Robust antivirus and malware protection
Strict spam filtering rules
Easy setup of webmail software
Newsletters and other marketing tools
The free email products listed in the section above are typically either supported by ads, restrict the number of accounts, limit how much storage, and hamper the speed and security with which your communications are delivered.
The email associated with web hosting plans gives you unlimited room to grow in many regards, along with the added advantage of receiving only one bill for your online services.
Users can typically manage their inboxes, webmail client, and other technical configurations from the same control panel that connects site owners to their website files and operations.
What's the Best Paid Email Service?
Well, perhaps our web-and-email hosting double dipping is getting out of hand. Although the email services are included for free with even the most affordable plans, you're still technically paying something.
However, partnering with platforms that specialize in just email hosting and delivery can be an important tool for medium and larger businesses that require large numbers of inboxes, top-notch reliability, and tons of storage.
Even better, many of these premium products boast extra features for productivity and collaboration, from analytics and automation to marketing templates and social media integrations. Take a look at the paid services you should consider:
To be fair, this list is by no means comprehensive — but it provides a solid cross section of our favorite options for businesses of all shapes and sizes.
No matter if you select Rackspace Email, Runbox, or any other suitable provider, be sure to prioritize customer support teams that can quickly respond to any problems you may encounter. We still strongly support all-in-one solutions like those from web hosts such as Dreamhost, Bluehost, and others.
How Do I Create My Own Email Domain for Free?
Need to take a step back and figure out how to send messages from your own domain name? Setting up a business email address can seem a bit daunting, but there are plenty of resources available to help you along the way.


Many free email hosts offer non-custom emails, but if you plan to set up a business email address, you'll want a unique domain name.
To start, you'll need to register (or own) a domain name. The best domain hosts include one for free when you sign up for at least a year of service. If you're a small business, this is a great perk to reduce your startup costs of building an online presence.
From there, you'll need to configure your email accounts and inboxes — typically done through cPanel or another top web management panel.
The final step is to update your DNS records to enable the world's servers to know where to route your incoming emails. Each host's interface is slightly different, but they'll surely have a knowledge base article or tutorial to assist you. Once you configure the proper settings, you're ready to use your custom domain email address.
What is the Safest Email Provider?
Despite the pervasiveness and popularity of email communications, it's actually not a terribly secure method of sharing important or sensitive information.
Messages must pass through multiple networks and servers to reach your intended recipient, and each new waypoint exposes emails to attack if they aren't properly secured.
To fully protect an email message, it must be encrypted throughout its entire journey. That also means the recipient needs to use the same encryption system, which can be difficult to configure and tough to manage.
These companies excel at handling challenging technology while presenting simplified mail clients and mobile apps.
ProtonMail: Widely regarded as one of the best secure email providers in the industry, ProtonMail servers in Switzerland protect your data while you interact with the platform's extremely user-friendly interface. Users get one free protonmail.com account or premium plans up to $34 per month for unlimited users.
CounterMail: Using theoretically unbreakable OpenPGP encryption, CounterMail is the first secure email provider to offer diskless servers (that boot from a CD-ROM) and protect against man-in-the-middle attacks. You can sign up for CounterMail's one-week free trial or spend between $3 and $5 per month for 4GB of storage.
Tutanota: For those who love open-source software, Tutanota is on a mission to protect privacy and fight for human rights. Millions have signed up for Tutanota's end-to-end encryption that covers a user's entire mailbox. Those seeking community-driven security can sign up for Tutanota for free on their domain or spend up to $7 per month for custom domains, extra storage, and a white-label interface.
Emails generally aren't encrypted if you don't use a specialized platform, which means attackers who infiltrate a network or server can easily read the messages' full text or view attachments.
Regardless of the level of security you choose to implement on your online communications, you can boost your protection with two-factor authentication, strong password management, and keeping an eye out for phishing campaigns and suspicious attachments. When in doubt, check a user review to learn about first-person experiences.
Boost Your Brand With a Custom Domain and Free Email Hosting
Ever since the ubiquitous "You've got mail" alert announcing a new message in your inbox, email has been used to drive timely communication between friends, family, colleagues, and customers.
Despite the growing popularity of chat and video conferencing, email is still among the most popular electronic communication methods around.


According to a study from technology market research firm Radicati Group, business emails account for nearly 140 billion messages sent and received each day, with people individually interacting with roughly 120 emails on average — and those numbers are only expected to grow.
Corresponding from a custom domain name echoes your company's branding, earns customer trust, and builds professional legitimacy.
Once your inboxes are all set up and flourishing, be sure to explore email marketing platforms that enable you to create a mailing list and see who is opening and clicking on your messages.
Further Reading: "12 Best Free Email Hosting Reviews (Oct. 2023)"
Hopefully, our recommendation of IONOS.com fulfills all your web hosting needs. Starting at just $0.00 per month and rated 4.7 overall, IONOS.com gives users plenty of bang for the buck. Among our favorite features:
Create custom accounts at your own domain
Free domain included, 100% ad-free
Try for FREE by using money-back guarantee
Just $1/month if you don't use the guarantee
Scalable to unlimited accounts and users
If you'd like recommendations similar to IONOS.com and others in 12 Best Free Email Hosting Reviews (Oct. 2023), check out these popular guides. You'll find comparisons of IONOS.com to other hosts on pricing, features, support and more:
And of course, if IONOS.com is your top choice, you can get started now at just $0.00/month. IONOS.com is easy to set up and scale, no matter the size of your next project.
Advertiser Disclosure
HostingAdvice.com is a free online resource that offers valuable content and comparison services to users. To keep this resource 100% free, we receive compensation from many of the offers listed on the site. Along with key review factors, this compensation may impact how and where products appear across the site (including, for example, the order in which they appear). HostingAdvice.com does not include the entire universe of available offers. Editorial opinions expressed on the site are strictly our own and are not provided, endorsed, or approved by advertisers.
Our Editorial Review Policy
Our site is committed to publishing independent, accurate content guided by strict editorial guidelines. Before articles and reviews are published on our site, they undergo a thorough review process performed by a team of independent editors and subject-matter experts to ensure the content's accuracy, timeliness, and impartiality. Our editorial team is separate and independent of our site's advertisers, and the opinions they express on our site are their own. To read more about our team members and their editorial backgrounds, please visit our site's About page.