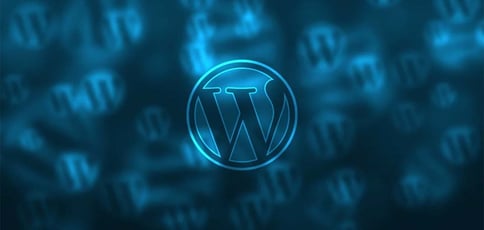 Even though searching for the best WordPress hosting plan can feel like fruitlessly panning for gold, our WordPress hosting cost comparison guide can help you sift through the crowded marketplace and identify the diamonds in the rough.
While the world's leading content management system is available to users completely free of charge, site owners still need strong CMS hosting to power the software. Generalized web hosting vs. WordPress hosting plans are often described similarly— but which one is right for your site? And where can you find the best deals?
WordPress hosting plans come in all shapes, sizes, and price tags. Keep reading as we outline the WordPress-specific features you should look for, the ones you can likely go without, and compare the different types of services available for budgets of all sizes.
"Best Overall" WordPress Hosting
More than half of the top 100 companies in the Inc. 5000 — including companies such as Mercedes Benz, Samsung, Nikon, and NASA — rely on WordPress to drive their brands' websites. Knowing the community-driven software is up to the test, the next step is to pair it with the powerful and reliable hosting infrastructure that will deliver your WordPress website to the masses.
Best for: Site owners and developers looking to create and grow an online presence with open-source tools
Key features: Pre-installed WordPress, performance-optimized SSD storage, upgraded security tools, and free content delivery network
The WordPress platform long ago shed its reputation as a simple blogging tool and is now regarded as a comprehensive service that addresses all aspects of web design, innovation, metrics, and publishing. That being said, you don't have to spend Fortune 500 money on a WordPress hosting plan; these companies below highlight the incredible services available for $5 or less per month.
WordPress pre-installed with NGINX and PHP 7
FREE SSL certificate and unlimited bandwidth
Optional automatic plugin, theme, and core updates
Features a FREE drag-and-drop WP page editor
Premium themes and plugin subscriptions
InMotion: Our Expert's Review
Setup time: 5 minutes
Go to full review

»
InMotion Hosting, long known for affordable and high-performance shared hosting options, entered the WordPress space with a solid option built upon the company's reputation for great support and reliability. Costing a small premium over other budget-minded...
Recommended by WordPress Core since 2005
FREE SSD storage and SSL certificate
FREE domain registration and email
Automatic installation and updates
63% discount exclusively for HostingAdvice shoppers
Bluehost: Our Expert's Review
Setup time: 5 minutes
Go to full review

»
Aimed at personal bloggers and first-time users, Bluehost's WordPress hosting packages are a great alternative to simple shared hosting. These service come at a premium, compared to Bluehost's standard shared plans, but the WordPress optimization and...
| Money Back Guarantee | Disk Space | Domain Name | WordPress Hosting Plans |
| --- | --- | --- | --- |
| 30 days | 50 GB SSD - Unlimited | FREE (1 year) | www.bluehost.com/wordpress |
FREE Cloudflare CDN and 1-click installs for WordPress
Turbo Server, SSD speed boost, and optimized caching
A2-optimized WP plugins for performance and security
SSL certificates, PayPal integration, and 24/7 support
FREE HackScan and KernelCare
A2 Hosting: Our Expert's Review
Setup time: 4 minutes
Go to full review

»
As experts in performance optimization, A2 Hosting is a top choice for powering resource-heavy WordPress websites. The company offers shared or managed plans for the ultra-popular content management system, with the benefits extending to Joomla, Drupal, and...
See other top WordPress hosts »
"Cheap" WordPress Hosting Cost: $2 to $5 per Month
Let's be honest: No one is looking to shell out more than they need to. And, frankly, most people don't need much when it comes to web hosting. That's why the proper shared hosting services, like the ones we highlight below, match up extremely well with the free WordPress software for those on tight budgets.
Best for: Beginners, bloggers, and professionals who want a modest, reliable website with minimal customizations
Key features: One-click WordPress installation, automatic updates, free domain registration and email accounts, plus 24/7 support
Sure, you can technically find free WordPress hosting from the folks at WordPress.com, but you'll be restricted to a branded subdomain and forced to display ads. Instead, take a look at a trusted third-party hosting provider that boasts the expertise, wide portfolio of features, and always-available support staff that will make your WordPress experience immensely enjoyable for just a few dollars a month.
Known for high performance at a low price
Endorsed by WordPress.org team
FREE Weebly site builder and CloudFlare CDN
FREE domain and unlimited storage
Get 63% off today (was $7.99/month)
Bluehost: Our Expert's Review
Setup time: 4 minutes
Go to full review

»
If you're looking for an affordable host, Bluehost is a solid, reputable choice; The company's low costs, coupled with its supremacy in the shared hosting arena, is what makes this provider such a valuable deal. The Bluehost name is listed toward the top of...
| Money Back Guarantee | Disk Space | Domain Name | Cheap Hosting Plans |
| --- | --- | --- | --- |
| 30 days | 50 GB - Unlimited | FREE (1 year) | www.bluehost.com/shared |
Unlimited everything, from bandwidth to databases
FREE site builder & WordPress performance upgrades
FREE daily or weekly backups
90+ auto-installation scripts and custom control panel
SSH access & SSL certificates
Hostinger: Our Expert's Review
Setup time: 3 minutes
Go to full review

»
As the shared hosting market becomes increasingly saturated, unlimited storage, bandwidth, and email accounts have become surprisingly average. Hostinger, however, extends the routine, expected metrics to greater lengths — the number of websites, databases,...
| Money Back Guarantee | Disk Space | Domain Name | Cheap Hosting Plans |
| --- | --- | --- | --- |
| 30 days | 10 GB SSD - 30 GB SSD | FREE (1 year) | www.hostinger.com/shared |
$0.01 for the first month, then $5 monthly after
NO annual contracts and NO sudden price increases
Unlimited storage space, data transfers, and email
New domain is $11 with 1-month plan ($1.99 otherwise)
99.9% uptime and price-lock guarantee
InterServer: Our Expert's Review
Setup time: 4 minutes
Go to full review

»
It's hard to argue with a shared hosting plan that includes unlimited storage, bandwidth, websites, and email — but shared hosting is a crowded industry that turns on name recognition, reputation, and bargain-basement prices. InterServer outperforms some of...
See other affordable WordPress hosts »
"Cloud" WordPress Hosting Cost: $5 to $8 per Month
As one of the hottest hosting configurations on the market, cloud hosting has expanded well beyond the complex, developer-centric offerings of AWS, Azure, or Google Cloud. Now, the scalable and reliable infrastructure is readily available to beginners and small businesses through the same trusted brands behind 2020's best shared, VPS, and dedicated server plans.
Best for: Small business owners and experienced developers whose website needs to keep up with the demands of fluctuating and growing traffic
Key features: Dashboard for adding or removing computing resources, caching plugins, and control over your environment's PHP version
Cloud hosting amplifies many of the same strengths as WordPress, from being easy to implement to the incredible performance, efficiency, and affordability. With 90% of businesses using some sort of cloud service, check out which providers can give you an edge:
Ranked #1 for cloud VPS hosting
Fault-tolerant SSD storage and up to 8GB of RAM
FREE control panel with choice of Linux OS
Full root access or managed servers available
FREE live-state or scheduled snapshots
InMotion: Our Expert's Review
Setup time: 6 minutes
Go to full review

»
With leading-edge cloud technology, InMotion offers free site transfer, setup, and SSD drives for the ultimate cloud solution offerings. They include free data backups and offer unmanaged or fully managed servers to help you scale your site with...
| Money Back Guarantee | Disk Space | Domain Name | Cloud Hosting Plans |
| --- | --- | --- | --- |
| 90 days | 75 GB SSD - 260 GB SSD | FREE (1 year) | www.inmotion.com/cloud |
Twice as fast and four times the computing resources
Tons of storage with the scalability of the cloud
Low-density servers and multiple caching layers
Unlimited domains and MySQL databases
Upgrades available for security, backups, productivity, and domain privacy
HostGator: Our Expert's Review
Setup time: 7 minutes
Go to full review

»
For those ready to expand beyond shared hosting, HostGator offers a fully featured step into the cloud. With scalable, high-powered resources, customers can easily monitor resources and caching from an intuitive dashboard. Rest easy knowing your site is...
| Money Back Guarantee | Disk Space | Domain Name | Cloud Hosting Plans |
| --- | --- | --- | --- |
| 45 days | 120 GB - 240 GB | New or Transfer | www.hostgator.com/cloud |
Choose your OS or optimized application configuration
Hourly or monthly billing for convenience
Optional upgrades for cPanel, backups, and monitoring
Managed services, SSDs, and HDDs available
Block and object storage, plus enterprise-grade firewall
Hostwinds: Our Expert's Review
Setup time: 6 minutes
Go to full review

»
Hostwinds provides supremely scalable and customizable options for the savvy developer or site owner. Customers can customize their cloud environment or choose pre-built configurations optimized to run apps like WordPress, Drupal, and others. With an emphasis...
| Money Back Guarantee | Disk Space | Domain Name | Cloud Hosting Plans |
| --- | --- | --- | --- |
| N/A | 30 GB - 750 GB SSD | New or Transfer | www.hostwinds.com/cloud |
See other cloud WordPress hosts »
"Managed" WordPress Hosting Cost: $5 to $20+ per Month
The last major category of WordPress hosting to consider is the one without a defined server configuration. Instead, managed WordPress hosting refers to the level of service and support from your hosting provider. Instead of merely giving you the server space, network connections, and a library of one-click installation scripts, hosts that offer managed services will instead help with all technical setup, configuration, and ongoing maintenance.
Best for: Site owners who want to concentrate on their business or online content, not server maintenance, software updates, or security configurations
Key features: Hands-free server maintenance, around-the-clock monitoring, custom performance optimization, and PCI compliance for ecommerce sites
As you may imagine, the time savings and peace of mind that managed WordPress services afford site owners mean more features and higher prices. While you will want to be wary of companies that jump on the bandwagon without actually offering premium support, the three providers listed below strike an excellent balance between WordPress expertise and high-touch support.
WordPress pre-installed for you at checkout
Zero-downtime site transfers
WordPress updates done automatically
Plugins, SSDs, and caching for top speed
Help from WordPress fanatics and FREE SSL security
InMotion: Our Expert's Review
Setup time: 5 minutes
Go to full review

»
Between OptimumCache, SSD storage, and always-there support, InMotion Hosting is a no-brainer provider for managed WordPress hosting. You'll have a team of seasoned WordPress aficionados on hand to assist with anything from initial site transfer to...
1-click WordPress installs via enhanced cPanel
VPS power and NGINX architecture for extreme speed
Advanced CDN and WAF protection
Custom control panel simplifies WP site management
Instant provisioning and regular backups
Bluehost: Our Expert's Review
Setup time: 5 minutes
Go to full review

»
From a custom WordPress control console to core software updates, Bluehost is a go-to for managed WordPress hosting services. The company's plans are ideal for the first-time site owner, but Bluehost's in-house hardware and performance-boosting...
| Money Back Guarantee | Disk Space | Domain Name | Managed WordPress Hosting Plans |
| --- | --- | --- | --- |
| 30 days | 50 GB SSD - Unlimited | FREE (1 year) | www.bluehost.com/managed-wp |
Managed services for all WordPress plans
In-house-built technologies for speed and support
WordPress kept up to date with automatic backups
Easily test and deploy changes via staging area
3 levels of caching for optimal performance
SiteGround: Our Expert's Review
Setup time: 6 minutes
Go to full review

»
The SiteGround team touts fully managed services across all hosting plans, including WordPress. The company caters its managed WordPress plans to customers in search of speed, performance, scalability, and support. With automatic backups taken regularly and a...
| Money Back Guarantee | Disk Space | Domain Name | Managed WordPress Hosting Plans |
| --- | --- | --- | --- |
| 30 days | 10 GB SSD - 30 GB SSD | New or Transfer | www.siteground.com/managed-wp |
See other top managed WordPress hosts »
How Much Does a WordPress Website Cost?
Now that we've gone over how much WordPress hosting costs, from the cheapest to more expensive options, let's examine the other costs associated with WordPress. Even though the CMS software is free, you'll likely have to make a few investments before you can launch your site:
Domain name: Although you can often get one year of a free domain registration with web hosting plans, this will be an annual expense typically ranging from $10 to $20 per year. Add another $5 to $10 if you want to protect your personal information with domain privacy.
Theme: You can find tons of free WordPress themes, but they won't often work well in the long run for those serious about their site's security and performance. Expect to spend $50 to $100 for a high-quality theme that relies on modern coding standards and frequent updates.
Plugins: Many free plugins are a good deal more trustworthy, especially if you pay attention to the reviews and frequency of updates. Business owners, however, will most likely want to upgrade to premium plugins for critical marketing, security, and functionality. As such, this budget item varies wildly, from nothing to a few hundred bucks.
Developer time: Are you going to set everything up, or are you willing to turn the project over to a professional? Depending on the scope of work, developers can easily charge a few thousand dollars to get a new WordPress site off the ground.
As you can see, the costs associated with a WordPress website can scale rather rapidly depending on the type of website you desire. Although you can technically get started for free (see our next question), your best bet is to spend $50 to $100 on a hosting plan with a free domain and go from there. Bloggers and professionals likely won't need to spend much more, while businesses and those with higher aspirations will need to invest at a higher rate.
How Can I Host My WordPress Website for Free?
We've written plenty about free web hosting plans and why they generally cause more problems than they're worth, but the WordPress community has fueled a surprisingly good option for the platform's most basic users.
If you're OK with using a WordPress subdomain (yoursite.wordpress.com instead of yoursite.com), take a close look at the company behind the popular open-source software. While the codebase, development efforts, and open-source community congregates at WordPress.org, WordPress.com represents a commercial offering run by WordPress creators at Automattic.
The managed hosting services are very minimal at the free tier, but the plan represents a great way for new users to get comfortable with the WordPress interface before taking a deep dive. You'll want to sign up for a more expensive plan if you'd like to start an online store or use a custom domain name, but you'll never have to worry about tedious software updates and other management tasks. To learn more, click on our review below:
FREE hosting for life on a WordPress subdomain
Built-in marketing and analytics tools via Jetpack
Choose from dozens of FREE themes
Upgrade for a custom domain name registration and ecommerce functionality
Is Managed WordPress Worth It?
It's OK to enjoy the finer things in life and treat yourself every once in awhile. Upgrading seats on an airplane, splurging on a nicer hotel room, or planning exciting trips and experiences that shape your family's memories can have a lasting impact on your happiness and the lives of others around you.
On the other hand, some fads and trendy purchases like the cronut or a thousand-dollar purse can fall flat and leave you wishing you had saved your money. So where does managed WordPress hosting fall on that spectrum?
The answer depends on your ability to spot the difference between a diamond and cubic zirconia. Some of the generalized web hosts advertise managed WordPress services without actually providing upgraded features — their servers must be ready to run all sorts of frameworks and programming languages.
That being said, some of the premium managed WordPress services, including WP Engine and Flywheel, offer high-powered hosting that might be too expensive and over the top for first-time site owners.
Ultimately, your best bet is taking a serious look at your website needs and WordPress experience, then compare them to the available plans that meet your budget. We pretty much always recommend treating yourself to time-saving perks that remove any potential headaches, so this article is a great place to start your research.
Everything You Need to Start and Scale Your WordPress Website
Once you've got your hosting and the free WordPress software, you're essentially ready to go! After you launch, keep an eye out for the signs of growth that may indicate that your site is ready for some upgraded tools and features.
For instance, we especially appreciate when WordPress hosts include a web application firewall for added security. Because WordPress is among the most popular publishing platforms, it's also one of the most frequently attacked. A WAF acts as an added layer of protection around your WordPress installation and examines the incoming HTTP requests.
On the performance side of the equation, look for a strong content delivery network. CDN hosting entails a global network of servers that store cached versions of your website as close as possible to your visitors' specific geographical locations. CDNs save crucial milliseconds of page load speed, making your site more likely to appeal to potential customers.
From there, look for search engine optimization strategies and marketing tools that can help you reach new audiences. WordPress is rife with SEO plugins, and we recently examined the best email marketing platforms. Sprinkle in some social media sharing integrations, and you're good!
Advertiser Disclosure
HostingAdvice.com is a free online resource that offers valuable content and comparison services to users. To keep this resource 100% free, we receive compensation from many of the offers listed on the site. Along with key review factors, this compensation may impact how and where products appear across the site (including, for example, the order in which they appear). HostingAdvice.com does not include the entire universe of available offers. Editorial opinions expressed on the site are strictly our own and are not provided, endorsed, or approved by advertisers.
Our Editorial Review Policy
Our site is committed to publishing independent, accurate content guided by strict editorial guidelines. Before articles and reviews are published on our site, they undergo a thorough review process performed by a team of independent editors and subject-matter experts to ensure the content's accuracy, timeliness, and impartiality. Our editorial team is separate and independent of our site's advertisers, and the opinions they express on our site are their own. To read more about our team members and their editorial backgrounds, please visit our site's About page.