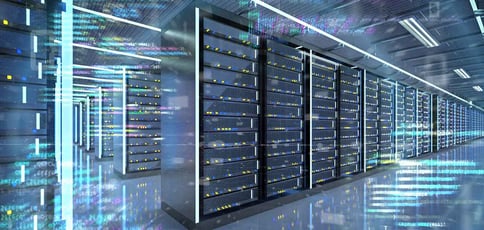 The best long-term web hosting enables business owners and software application developers to secure guaranteed hardware resources at the cheapest prices over time.
While month-to-month web hosting gives site owners the most flexibility, moving to a new host can be a pain. Why not find an affordable, yet powerful hosting solution you can stick with for the long haul?
Hosting plans are priced so those seeking the lowest rates can only secure the cheapest prices by paying in advance for a long-term contract. The list below includes our top choices for budget web hosting in 2023, screened for affordability, web server performance, and the total value of features.
Hostinger is one of the world's most popular budget hosting companies for low-priced shared Linux web server resources. It has user-friendly configurations and support for 100 domains.
The platform is ideal for small businesses and independent publishers building websites with open-source scripts like WordPress, Drupal, or Joomla.
Hostinger's cheapest plan offers one-click script installation with Softaculous, two MySQL databases, 30GB SSD storage, and 100GB monthly bandwidth. The company's shared hosting plan costs between $1.99 and $3.99 per month.
Like most web hosting platforms, Hostinger's subscription price varies depending on the length of the subscription term. The monthly plan, billed at $9.99, also comes with a $4.99 one-time setup fee.
Hostinger customers need to prepay for a multiyear hosting plan to guarantee the lowest rates. For a four-year service plan, web publishers can reduce their costs to as low as $1.99 per month, which is a full 80 off the standard monthly rate.
There is no difference in the hardware resources across Hostinger's pricing tiers, although the 100-domain plan is $1 more per month overall.
Cost of a Monthly Plan: $9.99 per month (plus $4.99 setup fee)
Annual Hosting Cost: $2.99 per month
Best Long-Term Hosting Value (4 years): $1.99 per month
The provider offers some of the best WordPress hosting on the market because you can easily migrate existing WordPress websites to Hostinger, as well as any other script running on MySQL and PHP. In addition, Hostinger provides reliable 24/7/365 customer service with 99.9% uptime guarantees, making it a viable hosting option for your blog.
Save the most money by transferring existing sites from more expensive web hosting platforms to Hostinger when your plan expires. Choose the four-year plan to lock in the lowest rates for hosting in the industry at $1.99 per month.
1&1 IONOS offers too great of a deal to pass up. The company offers one of its highest-tier shared hosting packages for just $1 per month for an entire year. The savings you'll find in the first 12 months will surely offset much of the renewal fees.
Add in the hassle-free 30-day money-back guarantee, and you can test a world-class hosting provider for zero cost in the first month.
However, the fantastic discount is offset by relatively high web hosting prices in the company's other configurations. For example, a one-month commitment to the same Plus plan is $14.
The basic 1&1 IONOS hosting plan carries a price tag of $4 per month for a yearlong commitment, or $6 for just 30 days of hosting.
Cost of a Monthly Plan: $6.00 (Essential Plan)
Best Annual Hosting Cost: $1.00 per month (Plus Plan)
Long-Term Hosting Value (3 years): $5.33 per month (Essential Plan) or $8.33 per month (Plus Plan)
While we love just about everything with the 1&1 IONOS, cost-conscious hosting shoppers should pay attention to renewal dates. The company only offers monthly or annual plans; if you opt for the cheapest annual option for the first year, it renews at a much higher rate than its lower-level packages.
InMotion Hosting has built its brand identity on providing small business hosting plans with premium hardware optimized for high performance.
The company has made recent changes to its billing for shared Linux hosting, emphasizing the performance speed gains through the use of InMotion Hosting's proprietary UltraStack configurations on web server hardware.
By clicking on our review, you'll uncover a more affordable plan — and longer term lengths — than what is available to regular customers. We've worked with the InMotion Hosting team to offer a three-year Core plan for just $2.29 per month.
Cost of a Monthly Plan: $19.99 (Pro Plan)
Annual Hosting Cost: $3.29 per month
Best Long-Term Hosting Value (3 years): $2.29 per month
InMotion Hosting gives customers four plans to choose from and support ranging from one to 100 domains. Additionally, the hosting plans include up to 100GB SSD storage, unlimited bandwidth, and a free domain name and SSL/TLS certificates.
InMotion Hosting only offers month-to-month pricing on its 100-domain Pro plan at $19.99, but those looking for the cheapest monthly rate should sign up for the company's single-domain Lite plan.
Although InMotion Hosting's Power plan is more than twice as expensive as monthly plans with Hostinger and iPage, it is enhanced for speed with UltraStack-optimized servers that deliver response times for I/O requests that are four times faster than those of competitors.
InterServer takes a refreshing approach to long-term web hosting affordability. Customers get one monthly rate and can choose the length of their service commitment — from one month to two years.
However, the company's price-lock guarantee means your plan will renew at the same low rate for the life of your account. You'd be hard-pressed to find another opportunity like that!
Yes, that means you can secure a monthly hosting plan for a ridiculously low price of less than $3. But wait there's more! We've negotiated a special rate for HostingAdvice readers, dropping the first month's price to just $0.01 if you sign up for a long-term plan.
Cost of a Monthly Plan: $2.50
Annual Hosting Cost: $2.50 per month
Best Long-Term Hosting Value (3 years): $2.50 per month
On the hosting side, InterServer is a perfect option for developers looking for modern infrastructure and the freedom to create and control their web space. Beginners will also appreciate the 460+ one-click app installations to help get started.
Unlimited all-SSD storage and crazy low domain registration rates further boost InterServer's value, along with the company's custom-built InterShield security and Inter-Proxy caching tools.
HostGator is one of the oldest and most trusted brands in web hosting. The company offers a combination of high-performance hardware, cloud datacenter optimization, and budget web hosting pricing.
The Hatchling plan is HostGator's cheapest monthly hosting plan and supports a single domain on its shared Linux platform. Prices on the Hatchling plan range from $11.95 per month to reduced rates as low as $2.64 per month on three-year contracts.
HostGator's platform is designed to appeal to both beginners and experienced developers. We especially appreciate the company's flexible term lengths, with a rarely found option for a six-month hosting package.
The service includes a free domain, SSL certificates, $150 Google ad credits, and a suite of eCommerce tools. Developers can manage PHP and MySQL settings in cPanel with Softaculous for easy one-click installation of more than 500 open-source scripts and automated security updates.
Cost of a Monthly Plan: $11.95 per month
Annual Hosting Cost: $2.64 per month
Best Long-Term Hosting Value (3 years): $2.64 per month
For web publishers who need support for unlimited domains with cPanel administration, choose the HostGator Baby plan at only $5.12 per month over the life of a 36-month contract (thanks to a HostingAdvice-exclusive discount). The company has a great reputation for platform security over nearly 20 years of online business.
HostPapa is a popular budget host running its own datacenters across the U.S. Originally founded in 2006, HostPapa now offers its unlimited-domain Business plan at the same price as the two-domain Starter plan.
With a full-ticket retail price at $8.95 per month, web publishers can save 75% on the Business plan by locking in a long-term deal at $2.95 per month. The three-year plan is $2 per month cheaper than the 12-month plan for the same services.
HostPapa is a good choice for small business eCommerce websites. The Business plan has unlimited SSD storage, unmetered bandwidth, free domain registration, and SSL certificates.
In addition to Softaculus with 500+ open-source scripts, HostPapa customers also receive a free website builder. Unlimited emails, MySQL databases, Cloudflare CDN, and SEO tools complete the package. Use the free website transfer service to save money on cheap WordPress plans.
Cost of a Monthly Plan: $8.95
Annual Hosting Cost: $4.95 per month
Best Long-Term Hosting Value (3 years): $2.95 per month
We recommend HostPapa for rock-solid cPanel servers built on high-speed 32-core Intel processors and SSD storage. Host unlimited domains with the HostPapa Business plan and save the most money on datacenter hardware for open-source web development long term.
Hostwinds enables customers to save the most on their shared Linux web hosting plans by signing up for a long-term contract.
The Hostwinds Basic plan is designed for a single domain with unlimited storage and unmetered monthly bandwidth. Web publishers can build on Linux web server hardware with cPanel and Softaculous for domain administration.
The Hostwinds Basic plan includes a dedicated IP address, free SSL certificate, and unlimited email addresses, in addition to being optimized for WordPress, Drupal, Joomla, and other LAMP scripts.
Hostwinds provides customers the ability to save the most with the purchase of a three-year hosting plan. The final cost works out to only $5.24 per month.
Hostwinds offers a free website transfer service that costs from $99 to $129 on other platforms. If your web hosting plan has renewed at high rates, consider contacting Hostwinds about its transfer service for your domain.
Cost of a Monthly Plan: $6.74 per month
Annual Hosting Cost: $5.24 per month
Best Long-Term Hosting Value (3 years): $3.74 per month
With Hostwinds, small businesses are able to secure low-cost web server hardware that is maintained with regular security updates by experienced professionals.
The Hostwinds platform also has a great reputation for speed, benchmarking at 500% faster than other HDD-based shared hosting platforms thanks to its optimized SSD storage capacity.
Bluehost is one of the most popular choices for cheap WordPress hosting and even earns an official recommendation from Automattic. The company has built a reputation for reliable services, low-cost cPanel hosting, and support for open-source programming communities.
Bluehost manages its own datacenters in Utah and has a wide variety of cloud hosting products available. The price of the Basic plan, which supports one domain, is $2.95 per month in 2023.
By comparison, Bluehost's unlimited-domain Pro plan is roughly $14 per month. As you can tell, there is a wide range of pricing for the same platform services at Bluehost.
The best way to save money at Bluehost and take advantage of its industry-leading support for WordPress hosting is to lock in a hosting plan for 12 months. Otherwise, you risk overpaying for cPanel hosting compared with what other budget hosts in the marketplace charge — Bluehost's three-year service is a couple of dollars more per month.
Bluehost is a major sponsor of open-source development projects like WordPress and has published a lot of great resources to learn web design.
Cost of a Monthly Plan: N/A
Annual Hosting Cost (best value!): $2.95 per month
Long-Term Hosting Value (3 years): $4.95 per month
The advantage of long-term hosting is that it can protect customers from annual price hikes or high renewal prices at month-to-month rates.
Bluehost's unlimited domain plans can be an excellent value for marketers, SEO promoters, small businesses, and web developers over the long term. Bluehost is designed for beginners, making it very simple to get started building apps.
A2 Hosting is a Michigan-based hosting provider with datacenters around the world. The company has built a reputation for implementing the latest web standards and keeping up to date rapidly with programming language updates.
A2 Hosting is a good choice for developers and software programmers who need cheap hardware resources for website and mobile application support.
The A2 Hosting Startup plan is another service that brings larger discounts for one year of hosting instead of longer-term contracts. This is the main reason web publishers seek to secure a long-term hosting plan. There is no difference in the physical resources, storage (100GB SSD), or monthly bandwidth whether you pay $11.99 month-to-month or $2.99 per month on a one-year plan.
Cost of a Monthly Plan: $11.99 per month
Annual Hosting Cost (best value!): $2.99 per month
Long-Term Hosting Value (3 years): $4.99 per month
For web publishers who need to list more than one domain name in cPanel for administration, A2 Hosting's Drive plan is only a few dollars more per month.
Small businesses and ecommerce stores can benefit from the performance upgrade to A2 Hosting's Turbo platform at slightly higher rates for low-density, premium hardware that offers optimized speeds and better database support.
GoDaddy was the industry leader in the dot-com era, but the company has changed significantly since the exit of founder Bob Parsons in 2011. The acquisition of MediaTemple has allowed the company to maintain its market position while increasing innovation in cloud datacenter management.
The cheapest way to get started at GoDaddy is with the company's Economy Hosting plan for a single domain. We negotiated a special deal for readers — just $2.99 a month — if they sign up for a one-year plan.
Amazingly, GoDaddy hosting plans run the gamut from one month to an entire decade — and seemingly every option in between. Instead of finding better deals with the longer plans, however, you'll find the best per-year value with an annual plan.
That being said, we completely understand that some folks may prefer being able to lock in a particular rate for several years. (BTW, the three-year plan is just a few cents cheaper per month than the ultra long-term packages).
GoDaddy is one of the largest registrars for domain names in the world. Hosting at GoDaddy includes a free annual domain name registration, which is worth $11.99. The Economy plan includes 100 GB of storage and 10 MySQL databases.
Technical options include SSH access and servers that can be configured to support different PHP versions. GoDaddy is now offering a free Microsoft 365 license for one year with plans for professional email services.
Cost of a Monthly Plan: $11.99 per month
Annual Hosting Cost (best value!): $2.99 per month
Long-Term Hosting Value (3 years): $5.99 per month
GoDaddy is a high-volume web host with an estimated 62 million domains registered on its platform. Sign up with a historical market leader like GoDaddy for security in operations and get the lowest prices on web hosting for your sites by locking into a long-term contract.
SiteGround is ranked at the bottom of this list because it is the most expensive of the shared Linux web hosts reviewed for long-term hosting solutions.
The best deal you can currently get on the Startup hosting plan is $2.99 per month for a one-year contract. The 36-month deal will actually cost you more at $9.99 per month.
These pricing ratios are now maintained across all of the options for SiteGround's shared hosting plans. Choose annual billing for the best prices.
The SiteGround Startup plan supports one domain with 10GB of SSD storage and 10,000 monthly visits. The advantages are managed WordPress hosting, integrated caching with Redis and NGINX, free Cloudflare CDN, and Let's Encrypt SSL certificates.
SiteGround is a major sponsor of the Joomla project and one of the top-recommended choices for CMS hosting.
Cost of a Monthly Plan: $19.99 per month
Annual Hosting Cost (best value!): $2.99 per month
Long-Term Hosting Value (3 years): $9.99 per month
SiteGround is a great option for developers who are building with open-source scripts on LAMP. The platform is fine-tuned for caching to provide optimal performance speeds for CMS and eCommerce website requirements.
The GrowBig and GoGeek plans support more domains. The SiteGround team promises and delivers exceptionally fast technical customer support.
Although many components of hosting can get complex and incredibly hard for beginners to understand, this isn't one of them.
Long-term web hosting is just what it sounds like — multiyear contracts that guarantee hardware allocations in web hosting companies' datacenters.
Under competitive billing practices, cheap web hosting companies generally charge less when customers order a multiyear subscription product. Business owners can use long-term web hosting to generally secure the lowest cost for hosting resources.
On the plus side, website owners can make one payment to cover three years of hosting. Once paid, you can just go about your business and not worry if the hosting bills have been paid.
Shorter plans, ranging from one month to a year, are typically more expensive. You'll have the flexibility of not being committed to a single host and able to move your site elsewhere if you don't like the service.
Long-term hosting can be found on shared web hosting, VPS hosting, and dedicated hosting plans.
Web hosting platforms commonly use cPanel for domain name and web server management, providing a standardized service that you'll see from many web hosts.
A shared hosting service will provide disk space on either HDD or SSD storage. A complete shared web hosting plan will also include a free SSL certificate, unlimited websites, unmetered bandwidth, website builder tools, live chat support, and other developer utilities.
If you pick the best web hosting provider for the goals and scope of your site, you're sure to stick with your hosting company for years to come.
The main reason that users choose long-term hosting is to access the lowest cost for hosting hardware. Long-term hosting also allows IT managers to guarantee the availability of required resources over time.
If you operate a WordPress website or run another MySQL script, it can be more expensive to pay for services month-to-month than it is to pay for a long-term plan. The business model of most web hosting companies encourages users to pay upfront for long-term deals or pay higher prices for monthly recurring billing on the same plan.
Here are some of the biggest reasons to choose a long-term hosting plan over monthly terms:
Lowest monthly cost
Guaranteed specific hardware resources
Familiarity with user interfaces and support systems
Avoiding risks and time spent moving to a new hosting provider
A shared hosting provider will usually offer the lowest prices on a three-year plan. Tiered pricing structures charge a dollar or two more per month for the same services on one-year and two-year plans in comparison.
In many instances, a web hosting company will offer savings of 50% to 75% on long-term subscriptions. Because the components of a shared hosting plan are largely standardized across service providers with cPanel, it makes sense to screen the companies for the total cost of hardware resources and take the cheapest deal over time.
Shared hosting is the most competitive sector in datacenter outsourcing services. Power users require support for unlimited websites with SSD disk space, MySQL database installation, 99.9% uptime guarantees, unlimited bandwidth, and SSL/TLS encryption.
Using a cheap shared hosting plan allows small businesses, eCommerce shops, startup companies, and independent publishers to compete with enterprise brands online. Long-term hosting can also improve search engine visibility for those websites.
The full monthly cost of most shared Linux hosting plans with licensed cPanel administration is $10 to $20 per month on average under month-to-month billing. This price can drop to as low as $0.99 per month with some budget web hosting companies.
A shared hosting provider typically offers an entire suite of products combined into one service package that includes the hardware, software, security management, and bonus utility tools with customer service options on subscriptions.
Take a look at the average monthly rates you can expect to find at various levels of web hosting:
Whichever hosting plan you choose, beware of renewal prices. Once a web hosting provider entices a potential long-term customer with low introductory rates, it will eventually need to turn a larger profit and charge more.
Who wants to double or triple their hosting expenses after the initial term is finished?
One of the ways around this problem is to look for a shared hosting provider with a free website transfer service. A web hosting company that offers free transfer services is able to undercut the competition and save customers money in the long term.
Look for a hosting solution that offers unlimited storage and unlimited websites for the best value.
Many developers and site owners debate whether a shared hosting account — essentially interchangeable components and quality for increasingly lower and lower prices — can be considered a commodity service.
However, many of the hosts highlighted here stand above the rest because of premium hardware, above-and-beyond support, and extra features.
As a prime example, managed WordPress hosting supports the cheapest rates of publishing through the use of open-source software.
A WordPress host can provide millions of page views per month with proper caching and CDN integration for less than $5 per month on average across the companies surveyed in our review.
You may find free web hosting plans in your search for a provider, but be sure to read the fine print before you commit. Free web hosting doesn't typically have the resources and security you need to power your website in the long run. Instead, look for low-cost, high-value hosting services.
The cheapest web hosting service in our review is Hostinger. For cheap hosting, the $1.99 shared Linux plan offers all the premium features and perks we need.
There is a four-year commitment required to lock into the $1.99 monthly price at Hostinger — but none of the other companies in the sector come close to matching this great price on a shared plan.
For VPS hosting or a dedicated server, expect to pay significantly more (though still less than the vast majority of competitors). The Hostinger plan is perfect for use as a WordPress host, or in support of open-source LAMP scripts like Drupal, Moodle, and Joomla.
Developers can use Softaculous for one-click CMS and MySQL installations with automatic security updates.
iPage is the cheapest web hosting provider for unlimited domain names in our survey. Most cheap web host plans will offer options for unlimited domain names on the same hosting account.
iPage will support any WordPress website with unmetered bandwidth and a free SSL certificate. Companies that charge extra for website transfers, dedicated IP addresses, and SSL/TLS certificates cannot compete with cheap hosting providers on a cost basis.
SiteGround was the most expensive web hosting company in our review of cheap web host solutions. InMotion Hosting is a great value choice for a WordPress website running WooCommerce for small business services at only $2.29 per month.
If you need cheap web hosting with the longest time frames, take a look at the hosting account options at GoDaddy.
The web host is one of the few cheap web hosting companies to offer five- and 10-year plans for dedicated hosting resources.
However, our exclusive $2.99 monthly rate only applies to GoDaddy's 12-month plan. If you plan to stick with GoDaddy for a while, be sure to run the numbers to see if starting with an annual plan makes sense before committing to an entire decade.
If you do not have enough budget or web traffic requirements for a dedicated server, long-term plans are the best way to guarantee the availability of hardware for projects.
What's more, the ability to host sites with unlimited bandwidth will save money over cloud services with pay-as-you-go billing. Use the longest web hosting plans to guarantee website uptime.
All of the companies in our review of long-term web hosting providers are standardized around the use of cPanel (or custom cPanel-based solutions) for web server administration and domain name management on shared Linux hardware platforms.
Most of the web hosting companies run CentOS, CloudLinux, or Ubuntu as the base operating system. MySQL is available for database installation with an additional option for PostgreSQL at some companies.
Support for PHP involves running different versions of the programming language on servers according to script requirements. Very few shared hosting platforms currently support Python or Perl scripts, although there is increasing pre-installation of Node.js thanks to developer demand.
Make sure the web host guarantees SSD storage on shared hosting plans for the best performance speeds in production.
Unlimited bandwidth ensures that your business will not be charged extra for traffic spikes or additional resource usage.
Most small business users and web developers prefer to use open-source scripts like WordPress, Drupal, and Joomla with themes instead of a website builder.
Plans that offer managed WordPress hosting at cheap rates are popular with blog publishers and eCommerce stores.
Our recommended best practice is to utilize a cheap shared Linux plan with cPanel and long-term billing to secure the lowest price for web server hardware over time.
In our survey, most web hosts have a month-to-month rate for shared Linux web hosting services to use as a benchmark for savings on long-term plans.
To help you compare options, we calculated total costs for every available term length on our favorite hosting providers and included the results in the table below.
As you can see, Hostinger is clearly the top-rated web hosting service on the basis of its stellar $1.99-per-month pricing on a four-year plan. No other company in the budget host category comes close to beating Hostinger's long-term pricing format.
From there, we focused on three-year hosting affordability and ranked the companies accordingly. We also considered criteria such as hardware, datacenter performance, web server software, and programming language extras. Other criteria we reviewed include database support, free bonus offers, website backups, and enhanced security services.
Equally, if not more importantly, was our review of benchmark factors, including uptime, platform reliability, audited compliance, and technical support. And we ranked companies higher when they had extra knowledge base resources available for online learning.
In the current marketplace, we recommend small businesses and web developers lock in a long-term hosting contract to secure the lowest rates over time.
This survey particularly favored budget web hosting companies, including iPage, which had the cheapest price for unlimited domain name hosting on shared Linux servers with cPanel administration. Software application developers seeking Windows servers will need to pay extra for specialized hosting plans.
Some web publishers need to focus on the speed of webpage and mobile application delivery to rank highly on Google's search engine results pages. At least 40% of visitors will abandon a site if it takes three seconds or longer to load.
Shared hosting plans with premium hardware and low-density domain allocation will perform better in production, but caching remains among the biggest performance boosters for websites.
Additionally, CDNs can reduce the speed of webpage load times to less than 1 second. The use of a shared Linux hosting plan from a budget web host and a free Cloudflare CDN account is one of the best ways to get the fastest production speeds for WordPress, Drupal, and Joomla at the lowest rates.
WooCommerce provides small businesses with enterprise-grade eCommerce tools for free on the WordPress platform. After installation, use a script manager like Softaculous to automate security updates over time.
Millions of small businesses use these resources to build and publish websites cheaply on LAMP servers. A free website transfer service can help you move from a web hosting platform after its initial discount pricing plan has expired.
Businesses that care enough to personally move your files to their platform generally provide better customer service in support of user ticket requests. IT costs largely depend on skilled programming talent and systems administration.
Avoid making a serious mistake before signing up for a long-term plan by ensuring that your web host will support SSH connections on shared servers. SSH support is a sure sign of a technically savvy datacenter that caters to the needs of web developers and software programmers.
Business owners demand a high level of brand security when committing to a multiyear hosting plan. Established companies with a long history of service such as those listed above have millions of domains registered in their datacenters.
Dedication to web security, datacenter innovation, and customer service are three intangibles that can distinguish web hosting companies from the competition.
Look for bonus options on shared LAMP web servers for even greater value with budget hosting plans. Among those extra are DevOps tools, security enhancements, anti-virus support, DDoS protection, CDN integration, and Google or Bing ad credits.
Weighing the differences between the various web hosting plans can help identify the best deals on the market. Among the most important for most users are the hardware configuration, operating system, web server stack software, administration panel, caching resources, datacenter engineering, and the CPU consumption limits.
Finally, don't hesitate to lock into a long-term hosting plan with an established web hosting brand that meets these requirements, as this is the only way to secure the lowest prices for hosting services in the industry.
Keep an eye out for shared Linux platforms with cPanel and Softaculous that support unlimited domain names, MySQL databases, email addresses, and SSD storage on cheap hosting plans.
Sign up for a long-term commitment to guarantee budget rates as low as $1.99 per month. The companies listed above have been screened for small business eCommerce requirements and will support social networking or blogs with dynamic, database-driven content running open-source scripts in a LAMP environment.
IT managers can build on low-cost, budget hosting with long-term plans to guarantee uptime at the cheapest prices over time.
Whatever type of hosting plan you're looking for, Hostinger is a solid choice no matter the scale. Our reviewer Laura Bernheim recently took Hostinger for a spin, and rated the popular host a 4.9 in the Cheap Hosting category out of a perfect score of 5.0. Here's what Laura had to say about Hostinger:
A champion of affordable hosting, Hostinger is a popular pick for site owners looking for beginner-friendly shared servers. More than 29 million customers call Hostinger home as they scale websites through site builder, VPS, and WordPress hosting plans. When searching for a new plan, Hostinger is among the best at balancing high quality with low prices.
Before signing up for Hostinger, it's a good idea to read through Laura's full review to learn about all the features Hostinger offers. You can also compare it to other web hosts to ensure you're getting the best deal possible:
If you decide Hostinger is the right choice, keep in mind that it takes just minutes to deploy your Hostinger server space. And at $1.99 per month, it's a bargain considering the many great features that come in any Hostinger plan.
Advertiser Disclosure
HostingAdvice.com is a free online resource that offers valuable content and comparison services to users. To keep this resource 100% free, we receive compensation from many of the offers listed on the site. Along with key review factors, this compensation may impact how and where products appear across the site (including, for example, the order in which they appear). HostingAdvice.com does not include the entire universe of available offers. Editorial opinions expressed on the site are strictly our own and are not provided, endorsed, or approved by advertisers.
Our Editorial Review Policy
Our site is committed to publishing independent, accurate content guided by strict editorial guidelines. Before articles and reviews are published on our site, they undergo a thorough review process performed by a team of independent editors and subject-matter experts to ensure the content's accuracy, timeliness, and impartiality. Our editorial team is separate and independent of our site's advertisers, and the opinions they express on our site are their own. To read more about our team members and their editorial backgrounds, please visit our site's About page.