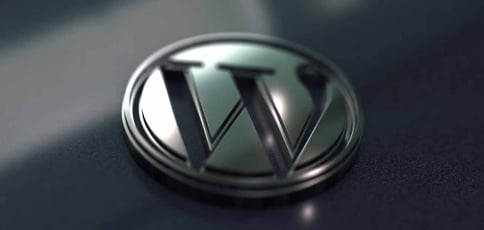 Choosing the best WordPress hosting sites can be a daunting process. The super-popular (and free!) content management system is everywhere, and seemingly every web host claims to be the best. But how can you tell which hosting plan is right for you?
Just as you wouldn't plant a tree in a desert or stick a cactus in the swamp, WordPress sites need the right environment to thrive. For some, that means easy installation and automated updates, while others may need a content delivery network, caching plugins, and other performance features.
After spending years developing and scaling WordPress websites, our team came together to rank the cream of the crop for affordability, speed, security, managed services, and helpful support. Our WordPress host reviews offer general recommendations or read on for our specialized endorsements.
Best Overall WordPress Hosting Sites
Although the open-source publishing platform comes with everything you need to build and launch your site, the best WordPress hosts provide additional user-friendly services and supercharged technology to make your experience even better.
Let's dive straight into the top WordPress hosting companies officially recommended by our team of developers and content creators.
Whether you're looking for the best hosting plan for beginners or want to run WordPress on an enterprise-grade dedicated server, these companies score high marks across the board:

Monthly Starting Price $4.99
WordPress pre-installed with NGINX and PHP 7
FREE SSL certificate and unlimited bandwidth
Automatic plugin, theme, and core updates
Features a FREE drag-and-drop WP page editor
Premium themes and plugin subscriptions
WORDPRESS
RATING 4.9 ★★★★★ Our Review
InMotion: Our Expert's Review
Setup time: 5 minutes
PJ Fancher (HostingAdvice.com): InMotion Hosting, long known for affordable and high-performance shared hosting options, entered the WordPress space with a solid option built upon the company's reputation for great support and reliability. Costing a small premium over other budget-minded options, InMotion does include some nice features to help justify that cost difference. Go to full review »
Types of plans: Shared, VPS, and dedicated server hosting environments, plus the BoldGrid drag-and-drop WP site builder and custom website design services
Price: $4.99 to $105.69 and up per month
Support: Phone, chat, email, community forums, and online tutorials
Uptime: 99.9%
Money-back guarantee: 90 days
Key features: Full spectrum of services with SSDs, staging environments, zero-downtime migrations, NGINX, automatic managed updates, and Redis caching
InMotion Hosting leads the way when it comes to feature-rich WordPress hosting plans at every level. The web hosting company fine tunes its hardware for performance by including solid-state drives, the NGINX reverse proxy, and a free content delivery network.
Offering the full range of shared, VPS, and dedicated hosting services specifically tailored for WordPress, the InMotion Hosting support team has plenty of expertise in scaling and securing business-critical websites and applications.
First-time site owners can get started right away with pre-installed WordPress software and the option of using the company's custom-built WP site builder, BoldGrid. The free plugin gives users a drag-and-drop, code-free experience to design and launch a WordPress site with efficiency.
By creating BoldGrid and making it available to all WordPress users, InMotion Hosting developers can showcase the team's expertise and devotion to the WP community.
At the virtual server level, InMotion Hosting unlocks CPU cores to enable site owners to run more tasks as needed. Each environment is replicated three times for maximum uptime and availability, alongside DDoS protection from Corero.
VPS and dedicated server customers receive two hours of time with a Tier 3 system administrator to ensure configuration and deployment are up to your standards, along with the ability to add more time as needed.
Although the company's 99.9% uptime guarantee is the standard across the industry, InMotion Hosting regularly delivers 99.999% and higher thanks to its Smart Routing technology implementations.
Whichever plan you choose, InMotion Hosting's star shines brightest thanks to top-notch design tools, speed, and performance, as well as the industry-leading 90-day money-back guarantee.

Monthly Starting Price $2.95
Recommended by WordPress Core since 2005
FREE SSD storage and SSL certificate
FREE domain registration and email
Automatic installation and updates
63% discount for HostingAdvice readers
WORDPRESS
RATING 4.9 ★★★★★ Our Review
Bluehost: Our Expert's Review
Setup time: 5 minutes
Ryan Frankel (HostingAdvice.com): Aimed at personal bloggers and first-time users, Bluehost's WordPress hosting packages are a great alternative to simple shared hosting. These service come at a premium, compared to Bluehost's standard shared plans, but the WordPress optimization and platform-specific resources are arguably worth the cost. Go to full review »
| Money Back Guarantee | Disk Space | Domain Name | WordPress Hosting Plans |
| --- | --- | --- | --- |
| 30 days | 50 GB SSD - Unlimited | FREE (1 year) | www.bluehost.com/wordpress |
Types of plans: Beginner-friendly shared hosting and WooCommerce stores, along with managed WordPress hosting via WP Pro and premium WordPress support packages.
Price: $2.95 to $19.95 and up per month
Support: Phone and chat, or upgrade to Blue Sky for ticket and priority support
Uptime: N/A
Money-back guarantee: 30 days
Key features: Automatic installation and updates, unlimited websites and SSD storage, and marketing credits. WP Pro comes with Jetpack and SEO tools.
Bluehost is one of the most trusted brands in hosting — especially when it comes to WordPress. The hosting provider is one of just three officially recommended WordPress hosts to get the blessing of the very developers and communicators who created and maintain the publishing platform.
Bluehost has leveraged that vote of confidence to create WordPress plans that power more than 2 million sites around the world. The WordPress hosting provider carries solutions for all levels of user.
Bluehost's shared WordPress hosting plans come with at least 50GB of disk space, a domain name registration, free Cloudflare CDN, a one-click WordPress install, and automatic updates.
The always-reliable Bluehost also offers upgraded ecommerce and managed hosting experiences that introduce unlimited WordPress websites, SSD storage, and no traffic restrictions.
For WooCommerce users, Bluehost will automatically install the Storefront theme and spend two hours with you further configuring your online business.
Those looking for an even more enhanced WordPress experience should sign up for WP Pro, Bluehost's managed hosting service. Featuring a marketing control center for SEO, email, and social media, WP Pro gives power users unlimited websites, storage, domains, and traffic.
We'd normally expect premium managed WordPress hosting solutions to reside on a VPS or cloud infrastructure, but Bluehost's low-density SSD servers certainly hold their own. Definitely give Bluehost a look!

Monthly Starting Price $2.99
FREE Cloudflare CDN and 1-click WP installs
Turbo Server, SSD speed, and optimized caching
A2-optimized plugins for performance and security
FREE SSL certificates and 24/7 support
FREE HackScan and KernelCare
WORDPRESS
RATING 4.9 ★★★★★ Our Review
A2 Hosting: Our Expert's Review
Setup time: 4 minutes
Alexandra Leslie (HostingAdvice.com): As experts in performance optimization, A2 Hosting is a top choice for powering resource-heavy WordPress websites. The company offers shared or managed plans for the ultra-popular content management system, with the benefits extending to Joomla, Drupal, and other platforms. Go to full review »
Types of plans: Do-it-yourself shared hosting and a managed WordPress option with more performance and security optimizations
Price: $2.99 to $11.99 and up per month
Support: Phone, chat, and email communication, along with a knowledgebase
Uptime: 99.9%
Money-back guarantee: 30 days
Key features: RAID-10 SSD storage, free site migration, custom A2 Optimized plugin, built-in caching, managed updated and patches, along with a unique login URL
A2 Hosting boasts some of the fastest WordPress hosting services you'll find. The company's powerful servers all come with unlimited bandwidth and SSD storage, plus a staging environment and free SSL certificate.
A2 Hosting is a great option for site owners who need unlimited resources (including email addresses), and those who upgrade from the base WordPress hosting plans can enjoy automatic backups and a slew of caching plugins.
Regardless, site owners will appreciate the free staging area, Cloudflare CDN, and choice of datacenter location. The WordPress hosting options come with the standard 99.9% uptime guarantee, but we especially appreciate A2 Hosting's speed-optimized Turbo Servers.
Promising page load times up to 20 times faster than those of competitors, the low-density Turbo Servers devote more resources per user and come with the LiteSpeed Cache plugin for WordPress.
Turbo Servers, which are available as an upgrade with shared WordPress hosting, come standard with A2 Hosting's managed hosting options.
The moderately priced service perfectly balances upgraded features and performance without complicating the user experience. A2 Hosting provides easy, automated backups, site staging, WP-CLI, and a Jetpack license.
Interestingly, the host's managed WordPress users rely on the Plesk control panel, while shared hosting customers use cPanel. That makes migrations a touch more difficult, but both systems provide a comprehensive and intuitive glimpse into the inner workings of your site.

Monthly Starting Price $6.99
Officially endorsed by WordPress.org
FREE migration plugin or automated installation
Pre-installed Git, 3 caching levels, and FREE CDN
FREE WP setup wizard, staging, and auto-updates
Fast, 24/7 support via custom chat system
WORDPRESS
RATING 4.8 ★★★★★ Our Review
SiteGround: Our Expert's Review
Setup time: 6 minutes
Alexandra Leslie (HostingAdvice.com): Want a hassle-free, WordPress-optimized hosting service. SiteGround has thought of everything you need to get your site up and running. Go to full review »
| Money Back Guarantee | Disk Space | Domain Name | WordPress Hosting Plans |
| --- | --- | --- | --- |
| 30 days | 10 GB SSD - 30 GB SSD | New or Transfer | www.siteground.com/wordpress |
Types of plans: Closely matched shared and managed WordPress hosting, plus a managed WooCommerce option
Price: $6.99 and up per month
Support: Chat, phone, and helpdesk tickets, along with relevant support articles
Uptime: 99.9%
Money-back guarantee: 30 days
Key features: Multi-level caching, site migration plugin, daily backups, WP-CLI, unmetered traffic, Google Cloud infrastructure powered by renewable energy
SiteGround is known for unbeatable customer support and high-quality hosting infrastructure — both of which are laden with tons of custom-built innovations to improve your experience.
As the second provider on our list the WordPress leadership team vouches for, SiteGround is a premium web host with reasonable rates. You'll spend a little more to get started with SiteGround than some cheaper alternatives, but there's tons of value to be had.
The company's shared, WordPress, and WooCommerce hosting plans are essentially the same. That may seem frustrating for WP purists until they realize the baseline services are far more advanced than those of competitors.
In addition to a free migration and CDN, site owners will enjoy SiteGround's performance optimization plugin, staging environment, automatic managed updates, and a custom blend of caching tools.
The company began moving its hosting operations to the Google Cloud platform in early 2020, seeking to provide ultra-fast redundancy and scalability. The global presence enables site owners to rapidly grow their operations to keep up with escalating traffic demands.
SiteGround also offers an interesting feature in its two higher-level plans where you can add collaborators to your account. They'll get separate logins to account management tools and even contact support on your behalf.
The feature is emblematic of SiteGround's impressive overall approach toward customer happiness. In addition to reporting a 99.7% satisfaction rate, the company proactively trains and develops tools to better support their clientele.
You'll get the usual 24/7 phone, ticket, and chat support, but SiteGround built a solution that automatically recommends the fastest and most relevant channel for solving your specific request.
Email tickets are generally answered within 15 minutes, and 90% of issues are resolved at first contact. Be sure to consider SiteGround for your WordPress hosting!
Best Cheap Web Hosting for WordPress
Automatic or free WordPress installations are the norm across web hosting services — but where else can you find cost savings?
Although free WordPress hosting is an alluring proposition, you're much better off signing up for an affordable hosting platform to build your WordPress site.
Cheap WordPress hosting services come packed with all sorts of features that boost value while delivering strong performance, security, and reliability. Keep an eye out for the hosting companies that offer free SSL security, the Cloudflare CDN, and unlimited bandwidth, disk space, or email addresses.
When it comes specifically to WordPress hosting providers, automatic installations and updates are key, as is having upgraded SSD storage.
Tons of cheap WordPress hosting options are available for less than $5 per month. We're highlighting the three best WordPress hosting packages below.

Monthly Starting Price $0.01
$0.01 for the first month, then $5 monthly after
NO contracts and NO sudden price increases
Unlimited storage space, data transfers, and email
Register or transfer domains for $7.99 with most plans
99.9% uptime and price-lock guarantee
CHEAP
RATING 4.8 ★★★★★ Our Review
InterServer: Our Expert's Review
Setup time: 4 minutes
Laura Bernheim (HostingAdvice.com): It's hard to argue with a shared hosting plan that includes unlimited storage, bandwidth, websites, and email — but shared hosting is a crowded industry that turns on name recognition, reputation, and bargain-basement prices. InterServer outperforms some of our higher-rated hosts, but we understand that many first-time site owners are laser-focused on finding the lowest costs. Go to full review »
| Money Back Guarantee | Disk Space | Domain Name | Cheap Hosting Plans |
| --- | --- | --- | --- |
| 30 days | Unlimited | $7.99 New or Transfer | www.interserver.net/shared |
Pros: Straightforward pricing with no annual contracts or price increases, unlimited SSD storage and email accounts, plus multi-level caching and malware removal
Cons: No free domain registration
Key features: Unlimited bandwidth, daily backups, automatic updates, optimized LiteSpeed web server, virus scanner and available upgrade to managed VPS solution
InterServer isn't free — but it's as close as you can get. You can get your WordPress blog up and running for just $0.01 for the first month and enjoy month-to-month prices that won't lock you into a long-term deal (but discounts are available if you're interested).
Even better, your hosting costs won't increase for the entire life of your account. Where else can you find a price-lock guarantee?
In addition to unlimited domains, disk space, and data transfer, InterServer customers get a free SSL certificate and website migration.
As part of that transfer, InterServer employees will examine your website for security vulnerabilities and clean up any compromised, hacked, or exploited accounts.
The hosting company, like many in the industry, place special emphasis on addressing common WordPress-related issues and preventing future attacks.
We'd like to see a few more WordPress-specific optimizations at the shared hosting level, but InterServer's platform is already speedy and secure enough for a wide range of users.
The hosting provider especially shines with its cloud VPS-powered managed WordPress services — which start at surprisingly affordable rates.
For just $6.00 per month, users can enjoy instant provisioning of virtual environments that come with NGINX, FastCGI, and the OPcache PHP accelerator.
Whatever type of hosting for you're looking for, InterServer boasts tons of affordable options ranging from shared to managed WordPress hosting on VPS and dedicated servers.

Monthly Starting Price $0.99
Unlimited everything, from storage to databases
FREE site builder & WP performance upgrades
FREE daily or weekly backups
Custom control panel and auto-installation scripts
SSH access & SSL certificates
CHEAP
RATING 4.8 ★★★★★ Our Review
Hostinger: Our Expert's Review
Setup time: 3 minutes
Laura Bernheim (HostingAdvice.com): As the shared hosting market becomes increasingly saturated, unlimited storage, bandwidth, and email accounts have become surprisingly average. Hostinger, however, extends the routine, expected metrics to greater lengths — the number of websites, databases, FTP users, subdomains, and parked domains are all unrestricted for most customers. Go to full review »
| Money Back Guarantee | Disk Space | Domain Name | Cheap Hosting Plans |
| --- | --- | --- | --- |
| 30 days | 10 GB SSD - 30 GB SSD | FREE (1 year) | www.hostinger.com/shared |
Pros: Frequent sales and promotions that drop the price even further, LiteSpeed caching, and GitHub integration, along with a free SSL certificate and Jetpack
Cons: No cPanel, restricted bandwidth and no free domain on cheapest plan
Key features: Curated themes and plugins, Cloudflare-protected nameservers, unlimited databases, and a dedicated WordPress support team
Hostinger represents perhaps the biggest value on our list. The lowest-priced shared hosting plan often goes on sale for less than $1 per month, and the hosting provider never cuts corners with its modern infrastructure platform.
The combination of SSDs, LiteSpeed, and Cloudflare ensure lightning-fast load times, while constant monitoring and automated backups and updates ensure the security and reliability of your site.
Even better, the company's impressive dedication to affordable hosting even extends beyond the initial signup terms. Hostinger keeps its renewal rates surprisingly close to competitors' introductory rates, meaning you can continue paying less than $5 per month depending on the plan you choose.
Customers can choose between Hostinger's well-appointed shared hosting service or a specialized WordPress hosting plan that comes with a few more bells and whistles.
The base-tier plan is great for beginners, but those looking to have a larger online footprint may find the service a bit restricting. Customers are limited to just one website, database, and email address, with 10GB of storage and 100GB of bandwidth.
A modest upgrade to the Premium or Business shared hosting plan, however, unlocks unlimited websites and resources along with SSH access and automatic backups.
Support is handled through chat only, but representatives typically responds in 60 seconds or less. Hostinger employs scores of specialized WordPress experts with the experience to tackle any issues that may arise.

Monthly Starting Price $2.95
Known for high performance at a low price
Endorsed by WordPress.org team
FREE Weebly site builder and CloudFlare CDN
FREE domain and unlimited storage
Get 63% off today (was $7.99/month)
CHEAP
RATING 4.8 ★★★★★ Our Review
Bluehost: Our Expert's Review
Setup time: 4 minutes
Ryan Frankel (HostingAdvice.com): If you're looking for an affordable host, Bluehost is a solid, reputable choice; The company's low costs, coupled with its supremacy in the shared hosting arena, is what makes this provider such a valuable deal. The Bluehost name is listed toward the top of many of our reviews categories, and with good reason. Go to full review »
| Money Back Guarantee | Disk Space | Domain Name | Cheap Hosting Plans |
| --- | --- | --- | --- |
| 30 days | 50 GB - Unlimited | FREE (1 year) | www.bluehost.com/shared |
Pros: Unmetered bandwidth, free domain name and SSL certificate, unrivaled WordPress expertise, plus solid performance and reliability
Cons: No uptime guarantee, lots of upsells during the checkout process
Key features: Automatic WordPress installation and updates, collection of themes and plugins, marketing credits, and free domain registration
Bluehost dominates the WordPress hosting scene and does so for remarkably low rates. The web hosting gurus carry remarkable clout in the WordPress community and regularly contribute to WordCamps and core development.
Bluehost also reinvests in its infrastructure, recently launching a professional-grade managed WordPress hosting service and upgrading most of its servers to faster SSD storage without raising prices.
Although Bluehost's managed WordPress and WooCommerce options are a bit pricey for new users working on their first WordPress website, they'll be perfect for those with growing online stores and large amounts of traffic.
For those looking for a more cost-effective solution, however, you'll be well served by the company's enhanced shared WordPress hosting options. Bluehost lans are lean and without any unnecessary clutter. Simply focus on creating your website!
Each WordPress hosting service comes with customizable themes, an enhanced cPanel interface, and a support team full of experts.
To keep costs low, however, site owners should make sure to look closely during the checkout process. Bluehost volunteers helpful extra features, such as CodeGuard backups, SiteLock security, and domain privacy (which is available for an attractive 99 cents per year).
Altogether, the additional services add about $7 per month to your bill. Certainly not a dealbreaker for such important features, but just be aware if you're watching your budget.
The hosting provider doesn't promise a certain level of reliability, but we have not experienced any issues with unexpected downtime. We trust Bluehost to deliver plenty of value throughout your WordPress hosting experience.
Best Managed WordPress Hosting
Need an impressive and reliable WordPress website but aren't sure how to make it happen?
Managed WordPress hosting is the perfect solution for growing sites and people who would rather spend their time expanding their business than dealing with tedious web hosting technologies.
The best managed hosting services ensure you'll never have to worry about your WordPress site.
Starting with an optimized WordPress install process (or even better, having the software pre-configured when you sign up) is just the one of many ways managed WordPress hosting can speed up your experience.
Choosing a strong WordPress hosting company is the first step to speeding up a WordPress site, but providers will also help you find a lightweight theme, choose the right plugins, and implement caching.
Also with managed WordPress hosting, your provider takes care of all server and network security with application firewalls, automatic updates, and other protective measures. According to WP White Security, more than 70% of WordPress installations are vulnerable to attack.
In addition to top-notch hardware optimized for speed and security, you'll work with a support team that is extremely well-versed in the intricacies of WordPress and can help you troubleshoot much more effectively than the more generalized, one-size-fits-all web hosting approach.
Let's take a look at the best-of-the-best managed WordPress hosts:

Monthly Starting Price $5.95
Up to 2.5x faster WordPress hosting
FREE site migration to help you get started
Multiple caching layers for optimal performance
Advanced security and 99.9% uptime guaranteed
$100 in Google Adwords credit for marketing
MANAGED WORDPRESS
RATING 4.8 ★★★★★ Our Review
HostGator: Our Expert's Review
Setup time: 4 minutes
Ryan Frankel (HostingAdvice.com): While HostGator may be a known force to be reckoned with in the shared hosting space, the provider has taken its WordPress plans to the cloud. Featuring a free CDN, multiple levels of caching, and low-density servers, HostGator's WordPress hosting is bound to bring you the ultimate performance and security for your WP blog or site. Go to full review »
Pros: Unmetered storage space and bandwidth, fast and reliable cloud infrastructure, free domain and site migration, longer-than-average money-back guarantee
Cons: No WordPress staging environment, high renewal rates
Key features: Multiple caching layers, unlimited email accounts, 99.9% uptime guarantee, free domain and CDN, along with automatic malware removal
HostGator represents the low-cost managed WordPress hosting route, striking a perfect balance between premium services and affordability.
The WordPress hosting company is known for superior hosting options at prices that won't break the bank, with each hosting account coming packed with an easy WordPress install, free SSL security, and a 99.9% uptime guarantee.
In addition to a free cPanel migration, the HostGator support team will even transfer your WordPress website data to your new hosting environment.
HostGator cost savings extend to other web hosting packages, as well. The hosting provider's premium WordPress plans are built on super-charged cloud architecture featuring low-density servers that include a content delivery network and multiple caching layers.
The easy-to-use cloud management interface HostGator provides to customers enables one-click scalability and automatic backups. The company's highest plan accommodates up to 500,000 average monthly visitors.
HostGator optimizes its WordPress web hosting plans for speed and reliability, touting load times that are more than twice as fast as those of competitors — a seriously impressive hosting service for less than $6 per month.

Monthly Starting Price $19.00
Hassle-free managed hosting and Heroic Support

®

1-click staging and backup restores
Automatic backups and updates to WP and plugins
Hardened security and lightning-fast SSD speed
100% uptime and 50% off first 2 months
MANAGED WORDPRESS
RATING 4.8 ★★★★★ Our Review
Liquid Web: Our Expert's Review
Setup time: 5 minutes
Alexandra Leslie (HostingAdvice.com): Liquid Web alleviates typical headaches of WordPress hosting with the company's supreme managed hosting services. Starting with free migrations conducted by experts, Liquid Web keeps your WP site running at peak performance with automatic backups, SSD storage, and premium caching. Go to full review »
| Money Back Guarantee | Disk Space | Domain Name | Managed WordPress Hosting Plans |
| --- | --- | --- | --- |
| N/A | 20 GB SSD - 150 GB SSD | New or Transfer | www.liquidweb.com/managed-wp |
Pros: Automatic scaling, stencils for rapid site creation, unlimited emails, free migrations, multi-layer caching, plus daily and instant backups
Cons: No shared hosting option
Key features: 14-day free trial, WordPress staging environment, automatic updates with pre-launch testing,
Liquid Web is a stunningly good choice for all things managed hosting. The company's mid-level pricing structure boasts incredible deals — and your journey can start with a 14-day free trial — no credit card required.
Liquid Web partnered with premier managed hosting and ecommerce specialists at Nexcess to craft a stellar managed WordPress hosting plan optimized with Beaver Builder, NGINX, PHP 7, free SSL security, and no traffic restrictions.
Each hosting account, which can handle anywhere from 1 to 250 sites, comes with 15 premium plugins for theme creation, workflow management, security, form building, and optimizing images and code.
In addition to automatic WordPress updates, Liquid Web and Nexcess go a step further by implementing a pre-launch testing protocol with a proprietary Visual Comparison tool to confirm everything looks and operates the same.
Liquid Web's support team, dubbed the Most Helpful Humans in Hosting, promises to respond to chat messages or phone calls in less than a minute, and will answer helpdesk tickets within an hour.
What's more, each new support technician receives at least 300 hours of training in their first year to make sure they're ready to answer any questions you may have about your WordPress website.
Liquid Web takes away any concerns about automatic updates for plugins and WordPress core files by backing up and testing your site automatically every night. Even better, Liquid Web bestows on customers a magical 100% network and power uptime guarantee.

Monthly Starting Price $28.00
Premium WP hosting with unlimited data transfer
Proprietary caching ekes out extra performance
FREE Genesis framework and StudioPress themes
Automatic backups with 1-click restore
20% discount for HostingAdvice readers
MANAGED WORDPRESS
RATING 4.8 ★★★★★ Our Review
WP Engine: Our Expert's Review
Setup time: 6 minutes
Ryan Frankel (HostingAdvice.com): When you're investing in your business website, you can spare no expense. Every second of downtime costs you, and you can't afford a security breach or a bug due to an outdated plugin. Go to full review »
| Money Back Guarantee | Disk Space | Domain Name | Managed WordPress Hosting Plans |
| --- | --- | --- | --- |
| 60 days | 10 GB - 30 GB | New or Transfer | www.wpengine.com/managed-wp |
Pros: WordPress-only infrastructure, 99.99% uptime guarantee, managed updates and backups, plus a PHP version selector and testing tool
Cons: 24/7 support not included in the lowest plan
Key features: Development, staging, and production environments, proprietary Evercache performance optimization and Smart Plugin Manager for updates
WP Engine specializes solely in providing the best WordPress hosting experiences — and doesn't offer any other type of hosting service.
As such, the premium managed WordPress hosting provider represents the higher end of services. But the value is readily apparent: each hosting account receives the Genesis Framework and more than 35 StudioPress child themes for free — a value of more than $2,000.
WP Engine customers enjoy access to the managed upgrades and backups, along with a local development environment, one-click staging, a free CDN, and SSL certificate.
In addition to operating datacenters on four continents, WP Engine also provides managed WordPress hosting services on Google Cloud Platform and Amazon Web Services.
By staking its claim on the world's most popular content management system, the top-rated managed WordPress host delivers more than 500,000 digital experiences each day.
The hosting provider is perfect for developers, agencies, and business owners who are serious about taking their WordPress website to the next level.
WP Engine's specialized support agents deliver more than 800 hours of WordPress support each day, while dedicated engineering and labs teams continue to innovate on the open-source platform.
We adore the company's custom-built solutions for automatic migrations, daily plugin updates (with visual regression testing to make sure they don't break anything), threat detection, and caching.
Best WordPress & WooCommerce Hosts
When looking for the best WordPress hosting for online stores, you'll naturally want to start your search looking for hosts that excel at running and supporting WooCommerce, the open-source plugin that brings ecommerce functionality to your WordPress website.
WooCommerce has been downloaded more than 82 million times, with about 26% of all online stores running the software — more than its main competitors in Magento and Shopify.
Through the free WordPress plugin, entrepreneurs can unlock secure payments, configurable shipping options, and fully customizable or extendable add-ons.
As you may expect, the best WooCommerce hosting plans closely mirror the best WordPress hosting services.
You'll want to look for the standard features like uptime and money-back guarantees, free SSL, caching plugins, plus automatic backups and updates.
But with your store's success and reputation on the line, make sure the managed WordPress host you choose places a special emphasis on security and performance — both critical aspects of gaining customers' trust and attention.
Here are our top picks for WordPress-driven ecommerce:

Monthly Starting Price $6.99
1-click installs for eCommerce tools
FREE eCommerce plugin for WordPress
Daily backups, a CDN, and FREE site builder
Test changes to your online store in a staging area
24/7 support delivered by ecommerce gurus
ECOMMERCE
RATING 5.0 ★★★★★ Our Review
SiteGround: Our Expert's Review
Setup time: 6 minutes
Alexandra Leslie (HostingAdvice.com): SiteGround's shared hosting plans tout eCommerce necessities: 1-click installations of Magento, PrestaShop, WooComerce, or WordPress with the WP eCommerce plugin. If you opt for WP eCommerce, your server will be custom configured to fit your site's needs, and if you have an existing site, the SiteGround team will help you migrate to their services. Go to full review »
| Money Back Guarantee | Disk Space | Domain Name | Ecommerce Hosting Plans |
| --- | --- | --- | --- |
| 30 days | 10 GB SSD - 30 GB SSD | New or Transfer | www.siteground.com/ecommerce |
Pros: Unmetered traffic, free automatic migration plugin, custom web application firewall, pre-installed SSL certificate, smart caching system
Cons: No free domain registration, high renewal costs
Key features: Managed updates, daily backups with one-click restores,
SiteGround is our favorite host for ecommerce sites and managed WordPress hosting. As the third web hosting company recommended by the leaders of WordPress, SiteGround comes with impressive clout and a reputation for stellar customer service.
The company's managed WooCommerce hosting plans feature unmetered traffic, free SSL, and unlimited databases.
In addition to being powered by 100% renewable energy, SiteGround provides on-demand backups, dynamic caching plugins, staging environments, and a white-label management interface for agencies and resellers.
The plans are light on WooCommerce-specific features or sales optimizations, but the close-knit integration between WordPress, WooCommerce, and SiteGround's innovative cloud platform don't give us reason to pause.
When it comes to managed WordPress services and support, SiteGround promises to respond to chats and calls in less than two minutes and reply to helpdesk tickets within 15 minutes on average. Your issue will be resolved at first contact 90% of the time, according to SiteGround.

Monthly Starting Price $3.49
20 times faster performance that boosts sales
80+ software options: Magento, OpenCart, WooCommerce, PrestaShop, and others
FREE SSL certificate and SSD storage
Worry-free migration and 24/7 support
DDoS protection and layered security measures
ECOMMERCE
RATING 4.9 ★★★★★ Our Review
A2 Hosting: Our Expert's Review
Setup time: 4 minutes
Alexandra Leslie (HostingAdvice.com): For those who understand the importance of page load speed and sales, look no further than A2 Hosting. The company boasts all-SSD storage, optimized security, and one of the most diverse portfolio of one-click software installations we've seen. Go to full review »
Pros: Laser focus on page load speed, plus multiple open-source selling alternatives, marketing products, and a 99.9% uptime guarantee
Cons: No automatic updates, different control panels between shared and managed WordPress plans
Key features: Free account migration, multiple layers of caching, staging area, free Jetpack license for SEO, analytics, and social media management
A2 Hosting meets consumer demand for speed with aplomb, protecting entrepreneurs' revenues and profit margins with blazing-fast managed WordPress and WooCommerce services.
Website performance is vitally important for online store owners, with a recent study showing that 73% of consumers would move to a competitor's site if a website is too slow to load.
Thankfully, A2 Hosting's Turbo Servers boast 20-times-faster page load times with unlimited SSD storage space and data transfer. WooCommerce and WordPress come pre-installed, and A2 Hosting secures your store with a dual firewall and reinforced DDoS protection.
When you're looking for the best WordPress hosting performance, A2 Hosting should always be near the top of your list.

Monthly Starting Price $6.95
Shopping carts or managed WooCommerce
FREE Weebly builder and FREE domain name
3 webmail solutions with IMAP/POP3 support
FREE scripts for forums, mailing lists, and polls
Unlimited storage with FREE marketing credits
ECOMMERCE
RATING 4.8 ★★★★★ Our Review
Bluehost: Our Expert's Review
Setup time: 4 minutes
Ryan Frankel (HostingAdvice.com): Trusted by millions, Bluehost is an excellent choice to host your ecommerce-focused website. They offer a free domain the first year, with tons of easy installations for content management systems, shopping carts, web applications, and more. Go to full review »
| Money Back Guarantee | Disk Space | Domain Name | Ecommerce Hosting Plans |
| --- | --- | --- | --- |
| 30 days | 50 GB - Unlimited | FREE (1 year) | www.bluehost.com/ecommerce |
Pros: Free consultation and setup call, secure payment gateways, advertising credits, Google business listing integration, and free SSL
Cons: No monthly payment option, occasionally slow support
Key features: Pre-installed WooCommerce and Storefront theme, unmetered bandwidth,
Bluehost is the all-around winner when it comes to full-service WordPress hosting plans. In addition to the free WordPress themes and other optimizations, the hosting provider joins sister company HostGator in offering ultra-reliable technology, 24/7 customer support, and unlimited computing resources.
Bluehost gives customers free domain privacy, an SSL certificate, and CodeGuard protection services.
We especially appreciate the personalized approach Bluehost takes in helping site owners get their online store up and running; all levels of the hosting service come with a free two-hour setup call with a bona fide WooCommerce expert.
You can then grow your store's online presence with more than $200 in advertising credits and an efficient path to verification on Google My Business.
What is WordPress Hosting?
With roughly 300 content management systems available across the internet, what's so special about WordPress?
Quick definition: WordPress hosting involves renting server space that is optimized to improving WordPress websites' speed and security.
The community-driven platform has inspired developers since 2003 and now captures 60% of the CMS market share — equivalent to more than 75 million sites.
Both beginners and experienced developers adore WordPress for its usability and flexibility when it comes to designing and scaling a wide variety of websites. Each WordPress user can install or create a specific theme, make customizations with or without code, and add plugins for even more functionality.
To get a WordPress website online, you need some form of web hosting, which involves essentially renting storage space on a server that can share your files and information with devices with visitors around the world.
To be fair, WordPress will work with pretty much any hosting package you'll find. The minimum requirements are pretty easy to come by:
PHP version 7.4 or greater
MySQL version 5.6 or higher (or MariaDB 10.1 and above)
HTTPS support
When it comes to finding the best WordPress hosting plan, however, you'll want to invest in a host that has spent the time learning all of the publishing platform's intricacies of and adapted its infrastructure to provide the best possible experience — for you and your visitors.
Long story short, pay attention to features like SSDs, caching, automatic updates, a CDN, and a web application firewall that operate specifically have WordPress in mind.
Although a strong hosting solution with a proven WordPress expert already represents a huge step up, you can also consider managed services. Managed WordPress offers even more support and optimizations, enabling you to not worry about the tech stuff and just worry about your content or online business.
Keep reading for more information on managed WordPress services and help figuring out if that type of web hosting provider is right for you.
Why Do I Need WordPress Hosting?
Truthfully, not all websites need a premium WordPress plan to operate successfully. A small WordPress blog, for instance, probably doesn't need a high-powered host with managed services.
Conversely, a large business with an ecommerce store or component for online ordering or reservations can't go with a more generic shared WordPress hosting service.
We generally recommend going with a WordPress host if you're using the open-source software, just for the sheer customer experience.
Some people need help during the WordPress installation process; others need assistance optimizing their DNS or reducing database calls. Both can find tremendous success online with WordPress hosting — it's all about finding the hosting provider that's the best fit.
Here are some of the advantages and disadvantages of WordPress hosting to help guide your own decision:
Pros of WordPress hosting: Often comes with quicker page load times, more nuanced security, managed automatic WordPress updates, better support, and improved workflows with staging areas.
Cons of WordPress hosting: Can be more expensive or come with restrictions on what plugins or themes you can use
Basically, if you're serious about your site, get a serious hosting service. A strong WordPress hosting provider is a much better option if you're taking customers' payment information, building an email subscriber list, or wanting to scale your traffic volume.
How Do I Choose the Best WordPress Host?
Finding the best WordPress hosting plans is a journey laden with questions and a lengthy checklist that changes depending on your goals. What works best for a new blogger, for instance, won't serve the needs of a rapidly growing business.
Given the global popularity of WordPress, hosting companies worldwide are clamoring to attract new customers — but not all their services are up to snuff. These topics will help you narrow your search:
Price: Are you more interested in a shared WordPress environment for around $5 per month? Hostinger WordPress plans combine budget-friendly affordability with a surprising number of high-quality features. Or, would you rather find a premium managed WordPress solution (read: more expensive) to meet your traffic and performance goals?
Reliability & Support: The best WordPress hosting plan won't matter if you can't keep your site online or can't get anyone to help you. SiteGround, for instance, reports nearly 100% customer satisfaction rates and a 99.9% uptime guarantee.
Features: WordPress plans should prioritize performance and security, along with themes and other CMS-specific development tools. HostGator strikes an excellent balance with high-speed cloud servers protected with automatic malware removal and free SSL. Developers might also want to look for a staging environment or WP-CLI.
Open-source attitude: Open-source attitude: Sure, most WordPress hosting providers will also offer hundreds of one-click installations, but do they sponsor WordCamps? Contribute code back to WordPress? What about creating custom plugins? It's easy to support something free, but look for involvement and evidence of a WordPress hosts' experience.
Reputation and customer satisfaction are huge when locating the best WordPress hosting services, especially when it comes to managed environments.
Check out reviews of all the top WordPress hosting providers, and compare your results with your own rankings based on how the features, cost, and support stack up with your requirements.
Is Managed WordPress Worth It?
There's no beating around the bush here. If you are willing to spend a little more and either have an interest in your website's performance or just don't feel like bothering with all the tech stuff, you will love managed WordPress services.
In fact, SiteGround and Liquid Web report extraordinarily high marks for customer satisfaction while still delivering speedy and secure hosting plans.
Not as Expensive as You Probably Think
Managed hosting doesn't have to break the bank. While many of the premium VPS-based plans cost in the neighborhood of $20 each month, HostGator represents a surprisingly cost-effective option among WordPress hosts.
Power users may miss out on a few top features, but the souped-up cloud servers cost less than $6 per month and will be perfect for most individuals and small businesses.
Speed Sells — Why Performance Matters
Site owners stand to gain faster load times and more reliability, which more than 60% identified in an informal poll by Kinsta as the most valuable aspects of managed WordPress hosting.
Many of the hosts we highlighted here, including HostGator and SiteGround, prioritize both attributes when crafting their WordPress plans.
Those benefits can greatly impact an online business's revenues and overall success. A delay of just 100 milliseconds — about the time it takes to blink your eyes — can hurt website conversion rates by 7%. A site that's two seconds slower can increase bounce rates by more than 100%.
Build a Reliable Reputation
When it comes to uptime, the average cost of unplanned downtime reaches $5,600 per minute — to say nothing of the damage to customer trust and brand reputation.
To put it in perspective, 32 of the top 50 ecommerce websites experience 99.99% uptime or greater, with just four running a site with 99.5% or less uptime.
How Much Does WordPress Hosting Cost?
As you may imagine, costs can vary wildly when it comes to buying the best WordPress hosting services. Fortunately, you can find plenty of high-quality shared WordPress plans, such as those from HostGator and SiteGround, for less than $5 per month.
Hostinger WordPress hosting plans, for instance, go for just $2.15 a month — but the company regularly posts sales that bring the price down to less than $1 monthly.
Managed WordPress hosting, on the other hand, typically starts at less than $20 per month and can scale much higher depending on your site's computing, performance, and security needs.
But a hosting plan isn't your only expense when it comes to running a website. Be sure to consider these other elements when budgeting for your WordPress site:
Domain name: Many hosts — but not all — will include a free domain registration as part of an annual web hosting plan. You can expect this to cost an additional $10 to $20 per year, plus $5 to $10 for domain privacy protection.
Premium theme: Sure, the WordPress theme directory boasts hundreds of no-cost designs, but they won't work well for users who are serious about their site's performance and security. Expect to spend $50 to $100 for a complete theme with modern, efficient code.
Plugins: Again, most of the 55,000+ plugins are free from WordPress, but many valuable SEO, security, backups, and caching plugins come with premium versions for enhanced services. Costs range from a few bucks to $50 or more.
What about hosting your WordPress site for free? Even though the open-source WordPress software is available for nothing, you should absolutely invest in a hosting plan.
WordPress.com enables you to host a lightened up version of the platform for free, but you'll probably want to move to a larger plan at some point.
How to Move Your WordPress Site to Your New Host
You know the saying: The grass is always greener on the other side. No matter how long you spend looking for the best WordPress hosting plan, there will likely come a time for you to switch hosts.
Whether you're wanting to take advantage of a better price, newer technology, or less frustrating support system, one of the biggest hangups is moving your site.
But never fear!
You don't have to be a hosting expert to move your WordPress site. The process can be a bit intimidating and tedious, but it's well within a beginner's wheelhouse.
Your best bet is to sign up with a host, like HostGator and SiteGround, that offers a free site migration.
If you'd rather handle the move yourself, this helpful guide covers all the details. To get a sense of the basics, though, here's what you'll need to do:
Backup your WordPress site files using an FTP program.
Export your WordPress database within the phpMyAdmin program in your control panel.
Create a new WordPress database on your new host server.
Edit the wp-config.php file to reflect the new database name and user info.
Import your saved database and upload your WordPress files to your new host.
Change your domain name settings to point to your new host's nameservers.
You can easily move your website to its new hosting home in a day, although the DNS changes may take a bit longer to fully propagate.
We're sure you'll do great, but don't forget your new host likely has 24/7 support available by phone and live chat. Don't hesitate to put them to the test!
Review Breakdown: WordPress Hosts
Looking for the best web hosting for WordPress? Our experts put together a summary table to help you navigate WP hosting reviews with confidence. Whether you need the best server for WordPress, the host with WP-optimized plugins and caching features, or the fastest WordPress hosting for the lowest cost, you'll find it below.
Here's a quick look at the best WordPress hosting 2020: