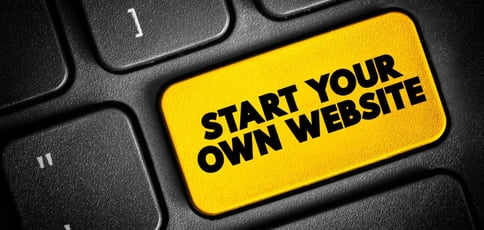 You don't have to be a programmer to enjoy building your own website. Many individuals who use shared web hosting to publish their own content are photographers, artists, and graphic designers. Freelance web design and mobile app development have become commonplace.
These web hosts offer plans that cater to your individual hosting needs. Many provide free domain name registration and a suite of free tools for sales and marketing.
We also review the best web hosting services for individual portfolios and blog publishing. Unsurprisingly, managed WordPress plans rate as the best options overall.
The best web hosting for individuals is typically a shared hardware plan with managed WordPress optimization. The suite of development and design tools provided by managed WordPress hosting allows small publishers to compete with larger sites using the same software.
The price depends on your hosting service and is primarily determined by the hardware resources included on the plan. Shared hosts typically offer three or four packages with increasing RAM, vCPUs, & NVMe SSD storage as you scale up. Here are the best web hosting providers for individuals on a budget.
Hostinger is the top budget-friendly choice for individual web hosting requirements, with shared servers running its proprietary hPanel solution as a custom AMP. Plans that support 100 domains start at only $1.99 per month, and you can add an integrated CDN service if needed.
The Cloud Startup plan at Hostinger will permit up to 300 websites with 200GB of NVMe SSD storage, and it includes a dedicated IP address. All of Hostinger's shared hosting plans include managed WordPress tools and an AI Site Builder solution.
Choose from datacenter locations in more than a dozen countries worldwide and in the US for cloud compliance with regulations, including GDPR or the California Online Privacy Protection Act (CalOPPA). The hPanel options are functionally equivalent to cPanel at a lower subscription cost.
IONOS offers a single-site, managed WordPress hosting platform designed for the requirements of solo entrepreneurs. You can run a single site starting at $1.00, and its Grow plan includes a free domain name registration.
IONOS Cloud is designed for the requirements of SMBs with Kubernetes hosting and Compute Engine VMs. Individual programmers can maximize these resources for clients. The company also delivers quality shared hosting, ASP.NET hosting, and VPS hosting plans.
The best IONOS plan for shared hosting is the Plus plan which supports unlimited websites. You also receive a free domain name registration and Wildcard SSL certificate with Linux or Windows server options.
HostArmada is outpacing market competitors with four levels of advanced web hosting options that include NGINX and LiteSpeed web servers. If you start with its shared hosting or managed WordPress plans, you can get generous web server configurations.
Where most shared hosting plans offer around 784MB of RAM per account and a shared vCPU for domains, HostArmada changes the game by offering a Web Warp plan with 4GB RAM and four vCPU configurations for a low monthly price.
Other HostArmada options are reseller accounts, VPS hosting, and dedicated CPU servers. The pricing is preferential for shared hosting and managed WordPress plans, so only upgrade if you need additional services.
Bluehost delivers everything that developers have come to expect from a shared hosting platform based on cPanel. Web hosting at Bluehost is designed for citizen developers and small businesses. Its managed WordPress platform is world-leading and recommended by Automattic. You also get a suite of Google Workspace tools for online team collaboration.
Managed WordPress plans at Bluehost support one domain, and if you need support for unlimited domain names, you can upgrade to Bluehost VPS plans. These have restructured the shared hosting plans with pricing tiers supporting up to five websites.
The pricing on Bluehost services mainly depends on whether you need managed WordPress, a WooCommerce store, or cPanel hosting.
InMotion Hosting is a great solution for multi-domain publishers, web developers, and social media marketing sites. The company leads the industry in benchmark performance on hardware with NVMe SSD storage. Its cPanel plans are rock solid, high-performance, and cheap.
Individuals or small business owners can secure hosting for a portfolio site and an eCommerce store at prices starting at $2.29 per month. The Power plan, with support for unlimited domain names, is the host's best deal.
With the Power plan, you also receive UltraStack speed, which is 12x faster than other options. InMotion Hosting engineers offer plans with as much as 20x faster speeds using advanced caching techniques. Many choose InMotion Hosting for the best Google PageSpeed reports.
HostGator is a legendary brand in web hosting with more than 20 years of service online. The company has a reputation for reliable cPanel hosting with individual web developers and resellers. The Hatchling plans support a single portfolio site with shared hosting.
Like Bluehost, HostGator is now repricing shared hosting for one, two, or three domain names instead of supporting unlimited use. HostGator shared plans include three tiers of billing, and its Business plan typically includes free ad credits.
If you are planning to promote your portfolio website with keyword advertising on Google AdSense or Microsoft Bing search results pages, HostGator offers a valuable advantage. Other features include free SSL certificates and SSD storage are standard on HostGator plans.
SiteGround pivoted from a major Joomla platform sponsor to almost exclusively offering managed WordPress plans for CMS hosting. The same webpage caching utilities cover both scripts for portfolio hosting with faster overall performance speeds. If you are a DIY developer building on CMS scripts, never go live with production websites without caching.
SiteGround's Optimizer plugin is a multi-layered web cache and includes support for all of the public-facing pages of a website. Its ability to cache repeated PHP functions used in website administration with Memcached enabled will speed up the performance of CMS applications, which can make your website stand out.
SiteGround is a popular choice for small business and sole proprietorship contract workers who need to host multiple websites online with high-performance options. At SiteGround, you can use the most innovative web hosting protocols, such as Brotli, HTTP/2, TLS 1.3, and OCSP Stapling.
Individuals, graphic designers, AI artists, photographers, and NFT publishers often purchase a hosting plan for personal or professional portfolio websites. The web hosts listed below are affordable for portfolio hosting plans and implement the use of popular site builders.
Many pro developers have shrugged off Wix as a lightweight tool, but the company now has a market-leading share of the website builder sector and users prefer it 3:1 over other options. Wix is also a publicly listed company on NASDAQ, so it has significant resources to innovate on its platform. One of the best features is AI-driven website theme design.
The Wix site builder allows individual publishers to avoid using WordPress completely as the CMS becomes more fragmented, outdated, and expensive to use. Wix is also cheaper than Shopify for building a low-code eCommerce store with drag-and-drop tools. The free SSL certificate is based on enterprise-grade TLS encryption, so it is safer than a DIY approach.
Individuals with their own online business or local business services can save on the cost of web development and avoid WordPress complexity by using a site builder solution like Wix. The company also has tools and features for small business owners, SMBs, and enterprise groups.
IONOS website builder plans are redefining the industry with AI-assisted design. You can type a description in for any website, and the AI will generate a custom theme design. If you don't like it, you can repeat the process until you come up with the perfect design for a new website.
The host's plans implement responsive themes for views that are compatible with desktop, mobile, and tablet. It is easier to use than WordPress and doesn't require knowledge to code.
Why pay a web developer for WordPress design for your blog, portfolio, or business when AI can do the same job in seconds for free? Individual freelancers and professional web developers can adapt to market changes by implementing AI design tools into their workflows with IONOS Website Builder.
The Hostinger AI Site Builder platform competes with IONOS with much of the same functionality. An introductory plan starts at $1.99, and its main differentiator is that you receive support for up to 100 websites on Hostinger AI Site Builder plans.
The use of Generative AI and ChatGPT is changing the web development and software programming industry rapidly. It is also changing how businesses approach freelance copywriting. If you are a worker in the gig economy or social media, it is recommended to begin adoption of AI into your workflows to save time and keep up to date.
The Hostinger AI Site Builder platform is the future of web development for individuals. An AI can build thousands of completely unique themes in seconds just from the user's text prompts. Savvy freelancers and professional design firms are already adopting AI tools with programming assistants. And its plan supporting 100 sites makes Hostinger a powerful design solution for solo developers.
HostGator has a unique partnership with Web.com for Site Builder hosting plans that are unlike most other solutions on the market. It is an alternative design tool for portfolio and gallery sites when running WordPress is too much of a hassle to maintain and upgrade continually.
Particularly interesting for solo developers are options to create eCommerce stores and marketplace apps using Web.com's site builder tools. These plans all include more than 150 free themes for website design and are priced in four tiers — with discounts available.
If you are working as a freelance developer, graphic designer, or programmer, you are probably already aware of HostGator's sterling reputation. Otherwise, take a look at its plans for hosting your portfolio, art gallery, or résumé online while on a tight budget for services.
Hosting your portfolio or résumé online is easy through Bluehost's shared hosting platform. The cost starts at $2.95 per month for a single website with a free domain name registration on an annual plan.
Bluehost also offers a Pro Plan that supports five websites. Most individuals who host their résumé, photography, or artwork online can make use of the single-site offer, which includes an ample amount of SSD storage for files.
Many people are loyal to Bluehost and find its services highly reliable for daily eCommerce, so they are willing to pay a premium for access to expert engineering.
No other script even comes close to matching the dominance of WordPress in the web publishing sector. The other CMS options, including Drupal and Joomla, have fallen to less than 1% global market share of all website hosting services, while the WordPress CMS is used in more than 40% of all websites online.
The reason WordPress remains popular is that it is used by individuals for personal blog hosting and eCommerce store publishing. Individual entrepreneurs who publish their blogs with WordPress can level the playing field with major media publications and monetize content through SEO. Freelance web developers often rely on WordPress the most for building client sites globally. Here are our top WordPress web hosting options.
Bluehost managed WordPress plans include custom themes that can save you the cost and hassle of purchasing them separately. WooCommerce plans are the best value with a suite of professional eCommerce tools. Solo entrepreneurs can rely on Bluehost's managed WooCommerce plans.
With Bluehost managed WordPress plans, developers may receive hundreds of dollars worth of eCommerce plugins with the Online Store plan. This plan will support a free domain name registration and will support up to three domains in total.
You get an SSL certificate included for all domains as part of every Bluehost plan, as well as hardened platform security tools for WordPress. Daily backups of your websites are free with JetPack for the first year, and you also receive free Cloudflare CDN deployment with every plan.
SiteGround specializes in reseller hosting and web hosting for design agencies with white-label branding of all its services. That option is attractive to those who manage a professional development company independently or work as a freelancer in the gig economy.
SiteGround reseller plans have no gimmicks or higher renewal rates and reliably support unlimited websites with free SSL certificates. You can offer your clients the advantage of "out of the box" caching on sites.
Combining your personal hosting requirements with those of a small business is only as complex as you want it to be at SiteGround. It also allows you to access priority customer support (you usually receive a reply within 10 minutes). That means you can quickly solve any script or hosting issue easily by contacting SiteGround customer service when something goes wrong with your web server.
Hostinger has one of the most advanced managed WordPress platforms available on the marketplace and some of the cheapest prices overall. Individual developers can't go wrong using Hostinger services with support for up to 100 websites.
With the Hostinger Cloud Startup plan, you can host up to 300 websites. Managed WordPress plans include advanced WooCommerce plugins, WP-CLI, SSH connections, and unlimited free SSL certificates. Other companies charge more for a single SSL certificate than Hostinger charges for their Cloud Startup plans.
Hostinger is a great choice for freelance professionals who host their portfolios or gallery sites online with WordPress. It is also designed for the needs of eCommerce store publishing with WooCommerce. Hostinger is one of the cheapest solutions for small businesses that need managed WordPress hosting. Shared hosting plans also offer WordPress with an AI Site Builder.
InMotion Hosting gives solo developers multiple options for professional WordPress publishing. You can install WordPress with BoldGrid on its shared hosting plans, access managed WordPress servers for single or unlimited websites, and use Platform InMotion on VPS plans. InMotion's Platform-i features promise next-gen support for WordPress sites.
With the managed WordPress platform operated by InMotion Hosting, individual developers get support for W3 Total Cache along with Opcode optimization for WordPress. Plans include up to six dedicated PHP workers per account and Python, Ruby, and Node.js support.
Hosting WordPress sites on VPS plans with NVMe SSD storage includes optimization by datacenter engineers at InMotion Hosting with the launch of its new Platform-i services.
DreamHost is still going strong after more than a quarter century in the web hosting industry. It is a pioneer in managed WordPress hosting with its DreamPress distribution. DreamPress plans are expensive compared to other options but include many bonus offers.
DreamPress includes the WP Site Builder and JetPack options pre-installed. Caching is prebuilt on the web servers with support for just a single domain. If you want to make a great first impression with a single résumé, portfolio, or gallery site, give DreamPress a try for a professionally optimized runtime environment.
DreamPress plans include Plus and Pro versions that can scale to support the web traffic requirements of the most demanding WordPress websites. It is unlikely that most individuals will need to upgrade beyond the introductory plan for single-site hosting with unlimited bandwidth.
Web hosting involves the use of web server hardware in a datacenter with the provision to support all of the requirements of HTTP(S) transfers. The web server is installed with software that includes an operating system, database, and the programming language extensions used to host files for HTML publishing. Apache, NGINX, and Windows are popular web server software frameworks, distinguished mainly via open-source versus proprietary licensing.
The web server allows HTTP(S) requests for files to be processed using the assignment of an IP address to a domain name. It also needs to support sending and receiving email, unless you route that function to Gmail or Outlook. A web server requires CPU processing, RAM, storage, bandwidth, a database, and programming language extensions. The use of multiple domains assigned to a shared IP address is important for web hosting plans.

Sharing hardware resources through virtualization and other forms of isolation in multi-tenant environments allows for lower prices on the latest web server hardware and more efficient use of datacenter resources.
Datacenters contain managed web servers in a remote facility installed with cloud networking and virtualization tools to operate at scale or on a regional basis. Web hosting gives you access to a fiber-connected web server in a cloud datacenter facility.
Did you know? Site owners need to install a security certificate (SSL or TLS) for encryption of HTTPS requests to complete their web publishing projects. Without SSL/TLS encryption, your data can be identified or accessed while being sent to remote connections. SSL certificates are assigned to the specific domain name, and site owners renew them on a regular basis for verification, so they are usually installed with the web hosting framework using a control panel or command line.
Shared Hosting
Shared hosting is designed to meet the requirements of individuals, sole proprietorships, and small businesses. Access to a shared web server with fast CPU, RAM, and SSD configurations allows individuals to publish websites at a fraction of the cost they would otherwise require to maintain. Most shared hosting is on Linux or Windows servers with Apache, NGINX, & IIS with unlimited bandwidth monthly. Shared hosting typically offers a suite of developer tools and bonus options.


With shared hosting, you also need a control panel solution to manage domain names, adjust programming language settings, set up email addresses, and install databases. cPanel, Plesk, and custom AMP solutions from web hosts provide an easier alternative to managing a web server with SSH connections and PuTTY. Web hosts will support different software for developers on shared hosting, with Managed WordPress plans being the most popular.
Portfolio Hosting
Many artists, graphic designers, and photographers use gallery plugins with WordPress or another CM. More options exist for developers on CMS platforms than are found by using outdated Gallery scripts. Site builders with AI themes are an increasingly popular option to make portfolios shine, although managed WordPress plans deliver the most development features and ease of use.
With portfolio hosting, you can decide which script to use to build and if you will adopt a database-driven or static HTML approach for building pages. This allows you to build on either a website builder platform or shared hosting plan with free domain name registration. You can import your own domains through DNS settings in the control panel.

The first choices to consider for portfolio hosting are the suite of Gallery scripts available with one-click installation on LAMP servers running cPanel and Softaculous. For most users, a CMS script is preferable to these Gallery options. This leads to a choice between WordPress, Drupal, and Joomla for portfolio hosting running on open-source content management system (CMS) software. You need to manage MySQL, PHP, and Composer settings to use these tools.
WordPress Hosting
WordPress hosting supports all of the requirements of publishing websites with the world's most popular, free, open-source content solution. WordPress development is managed by Automattic with a global community of programmers building theme, plugin, and widget solutions. WordPress has an extensible plugin architecture that allows you to add eCommerce functionality to blogs, build social networks or forums, and integrate with powerful SEO services.


WordPress publishing relies on open-source and professional theme design. Site builder solutions for WordPress, including BoldGrid, Divi, and Elementor, are professional design options that also use templates.
Individual publishers can get free themes, caching plugins, and CDN support through shared hosting and managed WordPress plans from most best web hosting providers in the industry. And if you purchase a pro theme, you can speed up the launch of WP sites significantly.
VPS/Cloud Hosting
Virtual Private Servers (VPS) require the installation of a full operating system and function similarly to a dedicated server — but with more cloud flexibility. VPS plans include shared kernel support for most operating systems using KVM. In contrast, cloud hosting is built largely on container virtualization and virtual machines (VMs) with Helm charts for full-stack management of web server software with elastic automation for web traffic.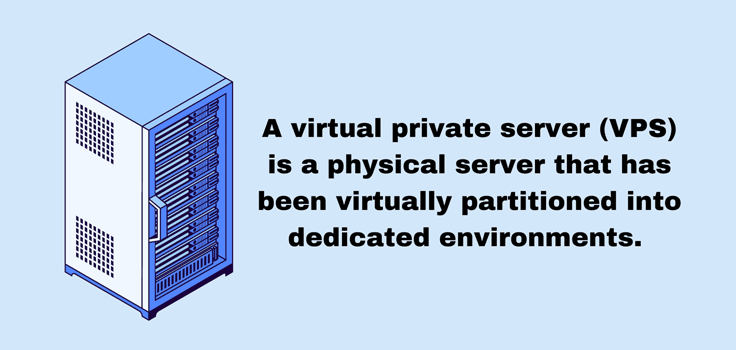 VPS hosting platforms offer both managed and unmanaged services. A managed VPS plan will include a control panel and most of the same tools used by the company on shared hosting plans. You can get a free cPanel and WHMCS subscription with some VPS plans, while others offer Plesk or Webuzo administration options. Companies like ScalaHosting offer a custom-designed AMP. Unmanaged VPS plans allow individuals to build their own web stack with the components they require for programming cloud-native applications.
Cloud hosting is defined by the elastic automation of VMs that can scale across multiple datacenters. Examples of cloud hosting are the AWS EC2 platform, Kubernetes orchestration, Microsoft Azure, and Google Cloud Compute Engine servers. Amazon Web Services (AWS) also offers extensive container hosting solutions and VPS plans that will support their database, storage, load-balancing, and machine learning tools.
Dedicated Hosting
With Dedicated hosting, web publishers receive an entire web server in managed datacenter facilities with root access for configuration and choice of control panel options. Like VPS plans, dedicated servers are available under both managed and unmanaged frameworks. Use managed servers to rely on expert datacenter engineers for platform security, or choose an unmanaged server plan if you need to customize the environment for web/mobile development.

Dedicated servers are not virtualized, and contracts include licensed use of the hardware for a specific period of time. Most dedicated server plans bill monthly or annually. You can lock in the best deals on long-term plans.
Dedicated server hosting can be used by individuals who require a high level of data processing or web traffic support for multi-domain publishing or popular mobile apps. Most users can get a better price for the same specs on VPS/VM plans.
Did you know? The use of dedicated servers is becoming more outdated as container systems and virtualization become more efficient. Individuals rarely need a dedicated server for a WordPress website. A web hosting provider usually offers Google Workspace integration if you need to manage teams of freelancers for projects.
Individuals have many free web hosting options for niche and hobby projects. Otherwise, single-domain hosting plans start at prices as low as $1 per month for shared hosting. Expect to pay between $2.95 and $12.95 per month for shared hosting plans with cPanel, unlimited domain name publishing, MySQL database management, and PHP support.

Managed WordPress hosting will cost a few dollars more, on average, but is more specialized. Individuals can get the best deal by locking in prices on a shared hosting plan for two to three years, and some plans even allow for five-year subscriptions. This is important because most web hosting plans renew at higher rates per month after the initial deal expires.
Pro tip: If you aren't careful with billing, you may end up paying much more than expected for the second year of services on web hosting plan renewals. The same problem exists with domain name renewals on multiple websites or web hosts that charge for each SSL certificate.
Plan to use free migration options to change platforms if the renewal charges for your hosting plan are too high. Some companies offer pay-as-you-go or flat-fee billing on monthly plans that do not include subscription discounts or renewal fee increases. This can be preferable to getting hit with unexpected high charges. Work with your preferred billing method and don't fear cheap web hosting.
The pricing for web hosting is determined by the quality of the web server hardware and the specific amount of CPU usage, SSD/HDD storage, or RAM configurations allocated to each unit. VPS and VM plans offer more flexibility for web server configurations that can be adjusted in real-time whenever required, including adding more vCPUs, RAM, or storage. Avoid HDD storage unless you need it for specific purposes, as it is 20x slower on average than SSD storage.
When you migrate for free to a new platform, you can lower your web hosting costs by starting a new plan with similar services. Due to the way web hosting is billed, migration needs to be considered as part of your business plan. Otherwise, you risk getting stuck with vendor lock-in and charged predatory prices until you move domain resources to another service. This is primarily an issue with shared hosting and discounted VPS plans.
Individual web publishers can start with a free domain name and a cheap plan with a budget host like Hostinger. cPanel web hosts like Bluehost, InMotion Hosting, and HostGator also have affordable, stable, and secure shared hosting with millions of customers. Their pricing for shared hosting is fairly standard — typically between $2.95 and $12.95 per month. Liquid Web is also a recommended web host if you need high-powered VPS options with SSD hardware.
Web developers, individual programmers, and eCommerce site publishers should definitely consider running apps on VPS platforms or VMs instead of shared hosting, or use the services interchangeably. You can get the same support for unlimited domain plans on VPS platforms with more resources for CMS sites. Building a custom web server stack for scripts and apps is an essential aspect of web development that is best accomplished with VPS and VM plans.
Web hosting plans operate in cloud datacenters with multiple fiber-optic network connections. Contemporary multi-core servers from Intel and AMD are installed as rack units in the cloud with much higher levels of RAM, storage, and CPU cores than desktop computers.
You can host your own website on a personal server in your garage or office workplace if you buy a dedicated IP address and register with a DNS server, but the work and cost required are astronomical compared to an affordable web hosting plan for individuals.
When you register a new domain name, you will have to list an administrative contact, business or personal residential address, and email contact. This is then made publicly available through the WHOIS record system online. Domain privacy services are often offered for free or at an annual cost to mask the individual ownership of a domain name.
Did you know? If you are an individual registering the domain, your contact information will be made public unless you use a domain privacy masking service. WHOIS is related to the global legal standards for WWW publishing.
If you are looking to build a personal website, it makes the most sense to use a shared hosting plan. Look for companies that offer a free cPanel subscription for web server management. cPanel hosting with Softaculous allows individuals to publish websites with access to more than 300 open-source LAMP scripts.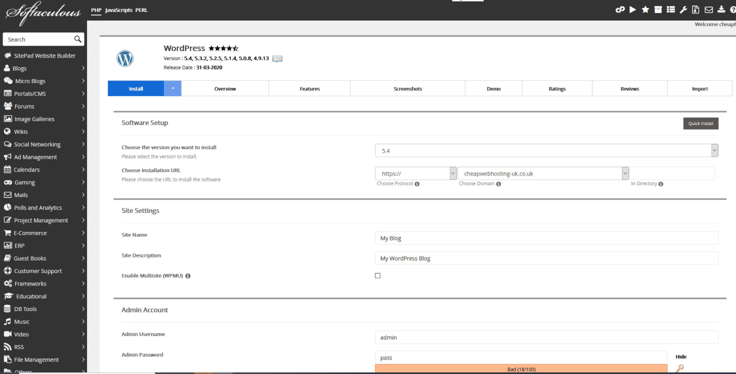 Other companies offer cheaper prices with a custom AMP for web server administration. As a rule, only pay to upgrade hardware when you need more resources to support data processing or web traffic in production or you will waste money.
If you are an individual involved in web publishing that requires multi-domain support, you have many options on shared, VPS, and reseller plans. Use these options if you are a freelancer or contract worker, and understand that CMS websites will perform better with 2GB of RAM and 1 vCPU than on shared hosting.
Most people don't need more than 4GB of RAM and 2 vCPUs to support top WordPress speeds for a WooCommerce store. Individual publishers are best off with using the unlimited domain name plans with cPanel administration on shared hosting plans.
Many free hosting options are available for personal websites. WordPress.com is the easiest to use, although you will be limited to a user subdomain account, and have to pay to use your own domain.
Byet, GoogieHost, and Freehostia are other platforms that offer completely free web hosting plans.
Kamatera has a one-month free trial offer that allows individuals to test their platform features with $100 in cloud server credits.
Wix is another option for free hosting on subdomain accounts with more than 300 themes that compare to WordPress hosting plans.
WordPress.com is the best of the free web hosting services, but it is better to seek out a $1 per month plan with a free domain name.
Free hosting services are a good way for individuals to gain experience in web development, but you won't have access to any form of live support. Your web host needs to help you solve problems. If you can't get tech support from a company, consider migrating to a new web host. There are too many good companies in the sector to get stuck with bad services.
Pro tip: Cheap cPanel plans on shared hosting are also better options than free hosting platforms. Free hosting plans are best for niche, blog, and hobby sites. WordPress blogs are industry standard, but most users prefer to use their own domain name for branding.
Citizen journalism and art gallery websites are popular in the current era of mobile phones and AI-generated images. Shared web hosting is the best for individuals hosting multiple websites with practically unlimited bandwidth and storage. WordPress hosting plans are the easiest to manage for a personal blog, portfolio site, or photography gallery, and are also quick to launch.
Website hosting for individual plans starts at about $1 per month. Look out for plans that offer a free domain name registration for the best value. Managed WordPress plans are the best for long-term portfolio hosting requirements. Study the market options and choose the best plan for you.
Whatever type of hosting plan you're looking for, Hostinger is a solid choice no matter the scale. Our reviewer Laura Bernheim recently took Hostinger for a spin, and rated the popular host a 4.9 in the Cheap Hosting category out of a perfect score of 5.0. Here's what Laura had to say about Hostinger:
A champion of affordable hosting, Hostinger is a popular pick for site owners looking for beginner-friendly shared servers. More than 29 million customers call Hostinger home as they scale websites through site builder, VPS, and WordPress hosting plans. When searching for a new plan, Hostinger is among the best at balancing high quality with low prices.
Before signing up for Hostinger, it's a good idea to read through Laura's full review to learn about all the features Hostinger offers. You can also compare it to other web hosts to ensure you're getting the best deal possible:
If you decide Hostinger is the right choice, keep in mind that it takes just minutes to deploy your Hostinger server space. And at $1.99 per month, it's a bargain considering the many great features that come in any Hostinger plan.
Advertiser Disclosure
HostingAdvice.com is a free online resource that offers valuable content and comparison services to users. To keep this resource 100% free, we receive compensation from many of the offers listed on the site. Along with key review factors, this compensation may impact how and where products appear across the site (including, for example, the order in which they appear). HostingAdvice.com does not include the entire universe of available offers. Editorial opinions expressed on the site are strictly our own and are not provided, endorsed, or approved by advertisers.
Our Editorial Review Policy
Our site is committed to publishing independent, accurate content guided by strict editorial guidelines. Before articles and reviews are published on our site, they undergo a thorough review process performed by a team of independent editors and subject-matter experts to ensure the content's accuracy, timeliness, and impartiality. Our editorial team is separate and independent of our site's advertisers, and the opinions they express on our site are their own. To read more about our team members and their editorial backgrounds, please visit our site's About page.