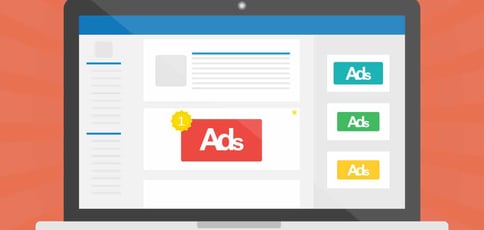 The presence of ads is a topic that always comes up when debating if a free web hosting service is worth it. There's nothing wrong with displaying ads from free web hosting sites, but sometimes, they can be too intrusive if overdone. Some ads are also known to tag viruses and malware along with them, making your browsing experience risky. Your best bet is to sign up for a cheap web hosting service.
So, what happens when you want to avoid ads but are not yet ready to commit to a paid web hosting package? You have three options: opt for an entirely free hosting service (although performance may be subpar), get premium web hosting with a free trial, or find one that is so cheap it's almost free. Here are my top picks for the best free no-ad web hosting services.
Best Free Trials with No Ads
Kamatera, Cloudways, and Wix top my list of the best free web hosting sites (with a trial, that is). Each one of these hosts offers something unique, even though the services may seem similar at first. Let's zoom in a little bit more.
Customize your cloud environment for FREE
Work with a dedicated account manager
Dozens of Windows & Linux OS choices
Complimentary live chat support open 24/7
Launch in less than 60 seconds
CHEAP
RATING 4.9 ★★★★★ Our Review
Kamatera: Our Expert's Review
Laura Bernheim (HostingAdvice.com): That's right, Kamatera gives new customers FREE access to high-quality VPS hosting for 30 days. Upgrade your bargain-basement shared hosting to a cloud server configured to your exact specifications for no cost. Go to full review »
| Money Back Guarantee | Disk Space | Domain Name | Setup Time |
| --- | --- | --- | --- |
| 30-day FREE trial | 20 GB SSD – 4 TB SSD | New or Transfer | 3 minutes |
Credit card required: Yes
Kamatera is well known for its industry-leading, high-performance infrastructure, but that's not all it has to offer. The web host offers a generous 30-day free trial for new users. That gives you all the time in the world to host your website or application for free and decide whether to keep this web host.
Let's quickly unpack the contents of the 30-day free trial to give you some perspective on what to expect when you sign up for this web host. It comes with 1TB of cloud block storage, 24/7 technical support via email, phone, and live chat, and access to all features available on Kamatera's cloud platform.
Pro tip: Kamatera's free trial only applies to hosting plans with customizations that cost less than $100 per month.
Start designing for FREE
FREE domain with most plans
Drag-and-drop templates, specific to industry
Exhaustive knowledgebase of articles
Huge app market available
CHEAP
RATING 4.8 ★★★★★ Our Review
Alexandra Anderson (HostingAdvice.com): Wix is known as a web-leading site builder service that's one of the most affordable — because getting started is absolutely free and about as easy as processes get. You can log in via Facebook or your Gmail account and be editing your new web property within minutes. Go to full review »
| Money Back Guarantee | Disk Space | Domain Name | Setup Time |
| --- | --- | --- | --- |
| 14-day FREE trial | 2 GB – Unlimited | FREE (1 year) | 4 minutes |
Credit card required: Yes
Wix is the darling of many web designers because of its easy-to-use features. You don't need technical knowledge or special skills to use this drag-and-drop website builder. And if you want to take it for a test drive, you can get a free trial, which lasts 14 days from the date you sign up.
The free trial comes with all premium features. You'll have access to thousands of website templates and tons of website-building tools to fine-tune your platform into a masterpiece.
The free trial option is great if you want to check out the web host and its services without committing to a paid plan. But the only downside is that it feels like signing a 14-day free lease at a new apartment; you won't feel so comfortable decorating it the way you want unless you extend the terms of the lease. For those who want to stick around for a while, a cheap hosting plan may be a better option than a free trial.
Try managed cloud hosting for FREE for 3 days
Optimize costs with custom server configurations
Scale server resources up and down as needed
FREE SSL certificates, site migrations, and CDN
Use code HOSTINGADVICE for 25% OFF
CHEAP
RATING 4.7 ★★★★★ Our Review
Cloudways: Our Expert's Review
Alexandra Anderson (HostingAdvice.com): Cloudways doesn't offer a dollars-per-month shared hosting plan. But the company still brings a significant bargain to the table, thanks to a (short) free trial. Go to full review »
| Money Back Guarantee | Disk Space | Domain Name | Setup Time |
| --- | --- | --- | --- |
| 3-day FREE trial | 20 GB SSD – 4 TB SSD | New or Transfer | 8 minutes |
Credit card required: No
You can use the free trial option to get the most out of web hosting services from Cloudways. But unlike Kamatera, Cloudways' free trial period is quite shorter. You'll only enjoy the free trial for three days, but on the bright side, this host won't ask for your credit card information when you sign up for the free trial.
You'll also receive a free SSL certificate to protect your website and a free Object Cache Pro for faster page load times and better performance. On top of that, the Cloudways customer support team is available 24 hours a day to answer any questions or address concerns you may have about the host or its features. The best part? You can create unlimited websites on Cloudways even with the short free trial offer.
Best Cheap Hosts — $1.00 to $2.99/Month
If you want to save money on web hosting and still get top-notch tools and service, IONOS, Hostinger, and SiteGround are great options. Let's dive into the details.
Unlimited everything, from storage to databases
FREE site builder & WP performance upgrades
FREE daily or weekly backups
Custom control panel and auto-installation scripts
SSH access & unlimited FREE SSL certificates
CHEAP
RATING 4.9 ★★★★★ Our Review
Hostinger: Our Expert's Review
Laura Bernheim (HostingAdvice.com): As the shared hosting market becomes increasingly saturated, unlimited storage, bandwidth, and email accounts have become surprisingly average. Hostinger, however, extends the routine, expected metrics to greater lengths — the number of websites, databases, FTP users, subdomains, and parked domains are all unrestricted for most customers. Go to full review »
| Money Back Guarantee | Disk Space | Domain Name | Setup Time |
| --- | --- | --- | --- |
| 30 days | 50 GB SSD – 200 GB SSD | FREE (1 year) | 3 minutes |
Hostinger offers so many unlimited features and services that you'll have to sign up for a plan to identify your favorite. I call it the home of unlimited possibilities. Here, the prices stay low while the standards remain high.
Let's fast forward to the part where you grab your basket and go shopping for unlimited web hosting deals. At Hostinger, you'll receive unlimited free SSL certificates, unlimited bandwidth, and unlimited email accounts (for the Business package and higher).
The web host also harnesses the power of artificial intelligence to help users build powerful websites seamlessly. If you're a beginner in the world of web design and hosting, you can use Hostinger's AI feature to create a free logo, website, and even web content.
$1/month for 12 months
No hidden fees, pay just $12 at checkout
Easy setup and 24/7 expert support
FREE domain or transfer, plus FREE SSL certificate
Unlimited storage and databases with most plans
CHEAP
RATING 4.8 ★★★★★ Our Review
1&1 IONOS: Our Expert's Review
Alexandra Anderson (HostingAdvice.com): If budget is the main factor on your mind when searching for your next web host, search no more. 1&1 IONOS has an impressive range of robust web hosting and website building packages for what may be the best price we've ever seen in the world of hosting. Go to full review »
| Money Back Guarantee | Disk Space | Domain Name | Setup Time |
| --- | --- | --- | --- |
| 30 days | 10 GB – Unlimited | FREE (1 year) | 4 minutes |
When your budget pushes you toward a free hosting service, IONOS can get you back in a premium mindset. You may think that "cheap is expensive," as they saying goes, but not with IONOS.
The web host is classy, affordable, and always reliable. Despite keeping its prices low, IONOS has some of the best and most powerful infrastructure in the web hosting sphere. You'll have acces to lightning-fast speeds thanks to its SSD servers and advanced caching mechanisms, automatic updates, and daily backups.
IONOS is also highly scalable and understands that web hosting requirements change over time. So you don't need to look for something expensive and mediocre if you can find a cheap hosting provider with some of the highest industry standards.
The host's affordable plan isn't for a selected few, either. Whether you want to build a WordPress website, a personal blog, or venture into the eCommerce world, IONOS keeps its rates low and quality high for all users.
FREE website transfer service to get started
99.9% uptime guarantee and unlimited traffic
User-friendly WordPress installation
24/7 support featuring custom systems
4 caching options plus staging and Git
CHEAP
RATING 4.6 ★★★★★ Our Review
SiteGround: Our Expert's Review
Alexandra Anderson (HostingAdvice.com): Providing hosting with the perfect balance of technological innovation and superior customer support, SiteGround offers a range of affordable hosting services to meet your needs. In addition to the expected cheap web hosting perks — a free website builder and unlimited bandwidth — the company specializes in custom-built tools to deliver strong and positive user experiences. Go to full review »
| Money Back Guarantee | Disk Space | Domain Name | Setup Time |
| --- | --- | --- | --- |
| 30 days | 10 GB SSD – 40 GB SSD | New or Transfer | 6 minutes |
SiteGround is among the few web hosts recommended by WordPress. This host is great if you want to build a WordPress website. But that's not the only reason you should consider it. SiteGround also offers many free features you can use without breaking the bank.
On top of its compatibility with WordPress sites, you can access unmetered traffic, unlimited email account and databases, and a free SSL certificate. With SiteGround, the value you get from its hosting packages is a steal. And if you're a beginner in need of technical support when building your website, SiteGround will be there every step of the way.
The established WordPress hosting provider has one of the best customer support teams I've ever interacted with. For context, it takes less than two minutes to get a hold of the customer support team via live chat. But that's not all — SiteGround won't take you for a ride with AI chat agents when you contact its customer support team. Instead, you'll interact with an actual human in real time, which is one of my favorite things about this web host.
If none of the hosts recommended above fits what you're looking for, don't leave yet; our list is just getting started. Let's take a look at other best free web hosting services with no ads.
Other Free Hosts With No Ads
If you're still set on entirely free hosting after reviewing free trial offers and cheap shared hosting plans, we've got you covered. The following providers offer the best security and performance you can get with free no-ad web hosting.
Although these plans don't compare to the features of a paid hosting plan, they will still suit smaller websites and student projects.
7. 000webhost
Powered by Hostinger, 000webhost lets you create one free website if you choose its free web hosting plan. And as you'd expect from anything associated with Hostinger, the list of included tools and features is as robust as you'll find anywhere.

The free plan comes with the following features and services:
300MB of disk space
Limited bandwidth (up to 3GB)
Cloudflare protected nameservers
A 99% uptime guarantee
One FTP account
One MYSQL database
This plan works best if you want to create a website to practice your website design skills and try out new features. But you shouldn't use it to host an official website, like a small business website; you need a more performant plan for that. The lack of an SSL certificate alone may be enough to scare users away from your website because it gives the impression that it is not secure.
8. InfinityFree
Despite having ads on its own hosting website, InfinityFree promises not to include them on your website. A quick look at some of its key features tells the story of a web host that truly understands free hosting.

A hosting plan with InfinityFree includes:
A 99.9% uptime guarantee
Unlimited websites
The option to add your own domain name or pick a free subdomain
No credit card required
Free SSL certificates
Unlimited bandwidth
Up to 5GB of disk space
Free DNS service
This web host's features make it seem too good to be true, given that it is 100% free. So, with so much free stuff offered, how does this host make money? All fingers point to the ads on its website and control panel. And since it has more than 400,000 users, its monetization strategy makes a lot of sense.
9. Byet Internet Services
Byet is another option if you're looking for a free website hosting provider but can't stand ads. The free plan is quite adequate, given that you won't spend a dime on it. It won't support high-traffic sites, but it offers plenty for a small personal blog.

Some of its perks include:
At least 1GB of disk space
One FTP account
Access to the Control Panel
Free technical support
Up to five free domains (addon, parked, and subdomains)
Five MySQL databases
On the downside, this plan only supports a subdomain (something like "yoursite.byehost.com"). That doesn't sound so professional, but it can be a great start if you want to learn about web design and hosting or if you want to create a website for non-professional reasons.
10. GoogieHost
GoogieHost sounds like something an ex-Google employee would create after falling out with the giant tech company. But make no mistake; these two companies are unrelated. And its free features are quite impressive.

Let's take a look.
NVMe SSD storage for better and faster performance
Free business emails
Free SSL certificate
Complete access to the Control Panel
Premium website builder
You'll appreciate this host more if you're looking for speed, thanks to its NVMe SSD storage. The same applies if you're a newbie in the world of website design; the premium site builder should help you build a great website.
11. Freehostia
Freehostia enters the conversation as yet another free hosting provider worth looking at. But I must warn you, though; this host is not as generous as many others I've reviewed. It places some strict limitations on storage and disk space, which may be an issue for sites with a lot of content.

For context, let's look at the key features of the free plan.
Five free domain names
250MB of disk space
6GB of monthly traffic
Three email accounts
One MySQL database
10MB of storage space
If you want more storage and disk space, you should probably steer away from Freehostia. But if you need to host multiple domain names and free email accounts, this is the place to be.
Now that you know where to get a free hosting plan with no ads, you shouldn't have a problem choosing one that best suits your needs. Remember, you can select one that's completely free, but you won't be able to use a custom domain name. So, if you want to build a professional website to promote your business or showcase your portfolio, you should consider upgrading to a cheap hosting plan from the options we listed before.
How Can I Host a Website for Free Without Ads?
Hosting a website without ads is easy once you choose how you want to host your website. Do you want a free trial or a completely free host?
A free trial has time restrictions. After the specified trial period ends, you'll need to sign up for a premium plan.
Pro tip: A free trial of a premium plan is not a great option if you're looking for an entirely free host for the long term, but it could work best if you want to try out the premium features the web host offers before deciding whether to sign up.
On the other hand, a completely free host won't ask for your credit card information (unless you want to upgrade to a premium plan). This is a great place to start if you are practicing your design skills, want to share something with friends and family, or want to set up a temporary website for a short-term event.

For example, say you want to make a wedding website for details and information about your big day. Because a wedding is typically a one-day event, chances are you won't need a wedding website for the entire year. In this case, you could easily build something on a free host, share it with the guests you want to invite to your wedding, and then pull it down right after the honeymoon.
Once you've decided what kind of hosting you want, don't be too quick to sign up. Make sure you look at the features to decide if it's exactly what you are looking for in a hosting provider.
Many people don't realize that web hosting companies offer different services and features. For example, if you want to host an online store, Hostinger or SiteGround are great options because they have tons of features specifically meant for eCommerce websites.
Regarding online stores, a hosting company that's completely free won't have powerful and advanced security features to host your store. In fact, most users won't enter their credit card information in a store with a subdomain, even if it has an SSL certificate. That explains the importance of researching the features of that plan or package before signing up.
Is Free Hosting Secure?
Contrary to popular opinion, free web hosting providers are not always unsafe. We live in a world where safety is a top priority for most people, especially when browsing the internet.
Even Google prioritizes safety when ranking websites on its search engines. It's that important.
On top of that, these days, many internet users understand common signs of unsafe websites. Some internet service providers will even set up automated warnings whenever they suspect you're visiting an unsafe site.
So, the idea of providing unsafe hosting services is a little bit far-fetched because no hosting provider wants to do that in a world where so many people know better about protecting their safety on the internet.

Not sure what to look for in a secure web host? Here's a comprehensive guide to get you started.
Don't get me wrong, though. This doesn't mean that all free hosting services out there are safe. Instead, it is the degree of safety that varies. For example, most free web hosts will offer a free SSL certificate, one of the most important signs that a website is secure.
This certificate could be all you need to host your blog or an event invitation website. But for some websites, including online stores, an SSL certificate may not offer enough protection. Such a store would need additional security features, such as:
Web Application Firewall (WAF) to protect it from various web-based attacks.
Two-Factor Authentication (2FA) to add an extra layer of security by requiring users to follow additional steps to verify their identity.
Secure payment gateways that comply with industry standards for data security, such as PCI DSS (Payment Card Industry Data Security Standard).
Protection against DDoS attacks.
The bottom line is that not all free web hosts are safe, but many are. The level of security required boils down to the type of website or application you want to build.
Can I Host a Dynamic Website for Free?
Yes, that's possible. Most of the web hosts I've reviewed here offer dynamic web hosting for free. Some may not explicitly state that, but it's easy to find out whether they support dynamic websites.
The best way to determine whether a web host offers dynamic hosting is by checking its server-side scripting language. Today, it is very rare to find a web host that does not support HTML, CSS, and JavaScript. So those three are out of the question.
Instead, check if the host supports server-side languages such as PHP or Python. These are the languages used to power dynamic websites. If the host supports these languages, it definitely supports dynamic websites, even if it does not say so explicitly.
Does Free Hosting Come With a Domain Name?
One of the biggest drawbacks of free hosting is that most, not all, don't come with a domain name. That's why I only recommend free hosting for websites that can do fine without a custom domain name.
Websites including blogs, portfolios, online resumes, or those that only contain photo galleries may not need a custom domain name. But when hosting a professional website for a small business, eCommerce store, or a membership and subscription service, you will definitely need one.
Which Free PHP Hosting Has No Ads?
PHP is a popular coding language that powers many interactive sites, including WordPress. Unlike JavaScript and HTML, which are browser-based languages, PHP is a server-side scripting language, meaning your web host needs to support it for you to run PHP scripts.

If you're looking for free PHP hosting without ads, InfinityFree is the best choice. But don't let the ads on its website put you off; the host promises not to display ads on your website once you sign up for a free plan.
InfinityFree supports PHP versions 7.4 and later, which is only a hair behind premium hosting services. Considering its $0 price tag, we consider InfinityFree a great choice for your next PHP website.
Spend Less and Get More With Free No-Ad Web Hosting
Finding free web hosting isn't as hard as many people believe. You can comfortably host your résumé, portfolio, blog, or create an event invitation with a free host. But the biggest downside with this kind of hosting is that it comes with limited features and many restrictions you won't find with paid hosting.
Even better, you don't have to break the bank to pay for premium hosting. Some web hosts, like those mentioned above, offer incredibly affordable prices.
If you want to come across as professional and create a website you and your visitors will like, a cheap web host is a great option. Remember, you won't have to worry about bumping into ads with a premium web host, even if it is extremely cheap.
Further Reading: "11 Best: Free No-Ad Web Hosting Providers (Oct. 2023)"
Hopefully, our recommendation of Kamatera fulfills all your web hosting needs. Starting at just $0.00 per month and rated 4.9 overall, Kamatera gives users plenty of bang for the buck. Among our favorite features:
Customize your cloud environment for FREE
Work with a dedicated account manager
Dozens of Windows & Linux OS choices
Complimentary live chat support open 24/7
Launch in less than 60 seconds
If you'd like recommendations similar to Kamatera and others in 11 Best: Free No-Ad Web Hosting Providers (Oct. 2023), check out these popular guides. You'll find comparisons of Kamatera to other hosts on pricing, features, support and more:
And of course, if Kamatera is your top choice, you can get started now at just $0.00/month. Kamatera is easy to set up and scale, no matter the size of your next project.
Advertiser Disclosure
HostingAdvice.com is a free online resource that offers valuable content and comparison services to users. To keep this resource 100% free, we receive compensation from many of the offers listed on the site. Along with key review factors, this compensation may impact how and where products appear across the site (including, for example, the order in which they appear). HostingAdvice.com does not include the entire universe of available offers. Editorial opinions expressed on the site are strictly our own and are not provided, endorsed, or approved by advertisers.
Our Editorial Review Policy
Our site is committed to publishing independent, accurate content guided by strict editorial guidelines. Before articles and reviews are published on our site, they undergo a thorough review process performed by a team of independent editors and subject-matter experts to ensure the content's accuracy, timeliness, and impartiality. Our editorial team is separate and independent of our site's advertisers, and the opinions they express on our site are their own. To read more about our team members and their editorial backgrounds, please visit our site's About page.