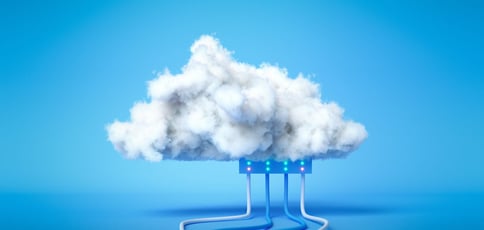 The best cloud hosting providers offer hardware and software platform combinations that are cheap, fast, and scalable. Public cloud providers, such as Amazon, mainly target larger companies, whereas many web hosts rely on small business customers.
Web hosting companies have traditionally operated datacenters independently of public cloud service providers. Now some web hosts use Google, AWS, and Azure for their own requirements.
The best cloud hosting vendors are innovating in the datacenter industry, providing new tools to developers to use in programming, with managed WordPress being one of the fastest-growing sectors. The companies listed here have ranked as the best cloud hosting solutions in the marketplace.
Best Cloud Hosting Vendors
The cloud hosting vendors we recommend offer a cheaper alternative to more expensive public cloud options. Our picks align with the unique requirements of small business eCommerce development.
Agile programming teams building custom software for independent startups, online stores, website design companies, and mobile app publishers will benefit by using the services from the cloud hosting providers listed below.
Managed cloud hosting with 24/7/365 monitoring
Choose from 5 popular cloud providers
Auto-healing cloud servers with FREE backups
3-day free trial with no credit card required
Host unlimited apps with no contract lock-in
CLOUD
RATING 4.6 ★★★★★ Our Review
Cloudways: Our Expert's Review
Alexandra Anderson (HostingAdvice.com): If you can't beat the cloud provider behemoths, offer their infrastructure as a service. Cloudways gives customers their choice of cloud platform: AWS, Google, Linode, Digital Ocean, or Vultr. Go to full review »
| Setup Time | Disk Space | CPU | RAM |
| --- | --- | --- | --- |
| 8 minutes | 20 GB SSD – 4 TB SSD | 1 – 96 cores | 1 GB – 384 GB |
Cloudways has an innovative managed cloud platform that works in partnership with major public cloud service providers. Web and mobile app developers have the choice between managed service plans of Google Cloud Platform (GCP), Digital Ocean, AWS, Vultr, and Linode.
Cloudways managed cloud plans are priced mid-range between shared hosting and VPS plans, with full elastic scalability on all accounts.
Get the best deals on cloud hosting at Cloudways:
Recommended plan: Managed AWS Services
Configuration: 2 vCPUs, 2 GB RAM, 20 GB SSD storage, + 2 TB bandwidth
Cost: $7.50 a month (monthly billing)
The introductory hosting option for AWS hardware at Cloudways is priced at $7.50 per month. Alternatively, you can run the starter plan on Digital Ocean hardware, but the configuration options are limited. The managed Google Cloud Platform plans would be our recommendation for deploying multicloud architecture.
Choose your OS or application configuration
Hourly or monthly billing for convenience
Optional upgrades for cPanel, backups, and more
Managed services, SSDs, and HDDs available
Block and object storage, plus enterprise firewall
CLOUD
RATING 4.6 ★★★★★ Our Review
Hostwinds: Our Expert's Review
Laura Bernheim (HostingAdvice.com): Hostwinds provides supremely scalable and customizable options for the savvy developer or site owner. Customers can customize their cloud environment or choose pre-built configurations optimized to run apps like WordPress, Drupal, and others. Go to full review »
| Setup Time | Disk Space | CPU | RAM |
| --- | --- | --- | --- |
| 6 minutes | 30 GB SSD – 750 GB SSD | 1 – 16 cores | 1 – 96 GB |
Hostwinds has a cloud server platform that is scalable in real-time, so you can build custom web server runtime environments that grow with your required levels of web traffic.
The 2 CPU, 4 GB RAM, 75 GB SSD Storage, and 2 TB monthly bandwidth plan bills at $ 0.026375 per hour. You don't need to commit to long-term contracts at a cloud host. Search for the lowest prices with Hostwinds's pay-as-you-go billing approach to cloud web hosting.
The managed cloud services at Hostwinds make it easy to deploy cloud servers with Debian, Fedora, CentOS, Ubuntu, and Windows operating system options.
Get the best deals on cloud hosting at Hostwinds:
Recommended plan: Cloud Server
Configuration: 2 CPUs, 4 GB RAM, 75 GB SSD storage, + 2 TB bandwidth
Cost: $ 0.026375 per hour (hourly billing)
Hostwinds has a proprietary control panel for VPS management that uses snapshots to record the full-stack software installation as a backup file. This service is great for development teams using Docker containers and version control.
You can also set up staging environments on multiple servers and use lint tools for software pipeline support more cheaply with the hourly use billing offered by Hostwinds. Hostwinds is also excellent for Bitnami development solutions on cheap cloud servers.
User-friendly hosting powered by Google Cloud
Isolated resources and integrated CloudFlare
Built on CloudLinux with LVE containers
Automated, daily backups and integrated caching
Instant setup with intuitive custom control panel
CLOUD
RATING 4.4 ★★★★★ Our Review
Hostinger: Our Expert's Review
Laura Bernheim (HostingAdvice.com): Hostinger offers something for everyone. From two cloud hosting plans that leverage the company's global datacenter presence to a premium service powered by Google Cloud Platform, you're sure to find what you need. Go to full review »
| Setup Time | Disk Space | CPU | RAM |
| --- | --- | --- | --- |
| 6 minutes | 20 GB SSD – 250 GB SSD | 2 – 6 cores | 3 – 12 GB |
Hostinger is another company with solid innovation in the datacenter management space, offering a platform based on CloudLinux with LVE containers.
The company has built a proprietary control panel for account administration and provides scalable hardware allocations on three tiers of pricing for a fully managed service.
The Cloud Startup plan bills at $9.99 on a 24-year contract, making it the best deal for independent website and mobile app developers.
Get the best deals on cloud hosting at Hostinger:
Recommended plan: Cloud Startup
Configuration: 2 CPUs, 3 GB RAM, 200 GB SSD storage, and unlimited bandwidth
Cost: $9.99 a month (24-month billing)
The price on the Hostinger plan is cheap for the configuration provided. Both Hostinger cloud hosting plans support up to 300 websites with a free SSL certificate for every domain.
You also receive a free domain name registration and free monthly CDN integration on the platform. Other bonus offers compare to those of popular shared hosting plans, including Google Ad Credits.
The fully managed cloud platform at Hostinger includes multiple datacenters, WordPress acceleration, one dedicated IP address, and free migration. Take advantage of container virtualization for Docker support and managed WordPress hosting.
Ultimate scalability with limitless customizations
Create and deploy servers in 60 seconds
Easily add load balancers and firewalls
Stellar 99.95% uptime guarantee
Sign up today for a 30-day FREE trial
CLOUD
RATING 4.9 ★★★★★ Our Review
Kamatera: Our Expert's Review
Laura Bernheim (HostingAdvice.com): Starting with more than 60 operating system images to choose from, Kamatera is a strong option for developers who know exactly what environment works best for their project. Customize your cloud server as needed and deploy in less than a minute. Go to full review »
| Setup Time | Disk Space | CPU | RAM |
| --- | --- | --- | --- |
| 5 minutes | 20 GB SSD – 4 TB SSD | 1 – 104 cores | 1 GB – 525 GB |
Kamatera offers cloud infrastructure servers, billed by the hour for a fixed price, and the vendor offers fully managed services as an optional upgrade. All Kamatera servers run Ubuntu and are suitable for development with container virtualization and version control for Agile teams.
Get the best deals on cloud hosting at Kamatera:
Recommended plan: Cloud Servers (Type-T Burstable)
Configuration: 2 vCPUs, 4 GB RAM, 60 GB SSD storage, + 500 GB bandwidth
Cost: $0.029 per hour (hourly billing)
With Kamatera, the General Purpose servers guarantee hardware availability through dedicated resource allocation. Type-T Burstable will scale elastically to support extra CPU usage for web traffic at an additional 10% charge.
The burstable plans at Kamatera will be billed at the same rates as Type-A Availability plans unless the extra resources are used in production.
This helps to guarantee a website the best web hosting uptime even if links go viral on social media. Kamatera's fully managed services are another recommended add-on for cheap cloud solutions.
Top hardware powered by OpenStack and KVM
Instant provisioning and guaranteed resources
Options for 2-4 CPU cores and up to 8GB of RAM
Quickly manage and scale resources
Dedicated IP and domain privacy available
CLOUD
RATING 4.5 ★★★★★ Our Review
Bluehost: Our Expert's Review
Ryan Frankel (HostingAdvice.com): If you've outgrown shared hosting, Bluehost's platform is a great option. The company makes the transition from its own shared plans seamless. Go to full review »
| Setup Time | Disk Space | CPU | RAM |
| --- | --- | --- | --- |
| 6 minutes | 30 GB SSD – 120 GB SSD | 2 – 4 cores | 2 GB – 8 GB |
Bluehost has built its cloud hosting platform on the basis of extensive experience as the leading web host for WordPress. If you are looking for a fully managed cloud VPS server at the lowest prices, the Enhanced plan at Bluehost offers 2 CPU cores, 4 GB RAM, 60 GB SSD storage, and unlimited bandwidth.
Get the best deals on cloud hosting at Bluehost
Recommended plan: Standard
Configuration: 2 CPUs, 2 GB RAM, 30 GB SSD storage, and unlimited bandwidth
Cost: $19.99 a month (36-month billing)
The Bluehost managed VPS platform is an easy choice for businesses on shared hosting that need an upgrade for better performance. Take advantage of Bluehost's experience with WordPress and run on an optimized platform without the lengthy configuration requirements of unmanaged VPS plans.
If you are familiar with cPanel on shared hosting, you can use the same software with a license on your Bluehost VPS plan, which is a great deal (equal to $15 a month).
Other Cloud Hosting Packages
The companies below offer cloud services for programming and development that are professional in support of most project requirements.
The best cloud hosting provider companies are utilizing virtualization to make more hardware resources available to developers at lower prices than AWS cloud services.
Choose Linux or Windows cloud hosting
Up to 16 cores and 16TB of data transfer
Plenty of RAM and redundant cloud storage
FREE control panel and several OS options
Pay $.01 the first month with HOSTINGADV coupon code
CLOUD
RATING 4.3 ★★★★★ Our Review
InterServer: Our Expert's Review
Laura Bernheim (HostingAdvice.com): InterServer's on-site datacenter and hands-on involvement with configuring and provisioning cloud servers give customers a level of flexibility not seen with many other hosting providers. InterServer rations its VPS and cloud resources through slices. Go to full review »
| Setup Time | Disk Space | CPU | RAM |
| --- | --- | --- | --- |
| 6 minutes | 30 GB SSD – 480 GB SSD | 1 – 16 CPUs | 2 – 32 GB |
InterServer takes the top of the list because of the low prices on its Linux VPS plans. InterServer's cloud VPS platform offers independent programmers and development teams a scalable option for web hardware that can be configured for script and database requirements.
HostingAdvice fans get 75% OFF
Cloudflare CDN, DDoS protection, and backups
Performance-boosting SSDs and cloud flexibility
Rock-solid reliability with 100% uptime guarantees
24/7 Heroic Support

®

via phone, chat, and email
CLOUD
RATING 4.1 ★★★★★ Our Review
Liquid Web: Our Expert's Review
Alexandra Anderson (HostingAdvice.com): Liquid Web balances managed services and hardware power with cloud flexibility — a brilliant solution in cloud hosting. The company's packages include instant provisioning, CloudFlare CDN, built-in backups, and, of course, the reliability of the Heroic Support team. Go to full review »
| Setup Time | Disk Space | CPU | RAM |
| --- | --- | --- | --- |
| 7 minutes | 40 GB SSD – 200 GB SSD | 2 – 8 cores | 2 GB – 16 GB |
Liquid Web was one of the first web hosts to pioneer elastically scalable cloud server hosting services with its acquisition of Cloud Sites from Rackspace. Liquid Web is the best cloud hosting provider for elite hardware specs.
If you need a high-performance environment with elastic scalability to support any traffic spikes, the Cloud Sites platform at Liquid Web is highly recommended and comparable to AWS EC2 for cloud infrastructure.
High redundancy means 100% uptime guarantee
Powered by Intel Dual Xeon E5 and E7 servers
Auto-scaling easily handles abrupt traffic increases
24/7/365 support available via email and live chat
FREE account transfer, emails, and daily backups
CLOUD
RATING 4.1 ★★★★★ Our Review
AccuWebHosting: Our Expert's Review
Laura Bernheim (HostingAdvice.com): AccuWebHosting seamlessly combines the performance and stability of cloud hosting with the affordability of shared servers. Site owners can take their online presence to the next level by auto-scaling…. Go to full review »
| Money Back Guarantee | Disk Space | Domain Name | Setup Time |
| --- | --- | --- | --- |
| 7 days | 40 GB – 125 GB | New or Transfer | 6 minutes |
AccuWebHosting is one of the best solutions for independent ASP.NET development teams. Get Windows VPS plans with higher performance allocations for cloud applications.
AccuWebHosting has made its brand reputation through budget Windows VPS services and is one of the few companies in the industry that offers a free one-month trial offer on plans.
Fault-tolerant SSD storage and up to 8GB of RAM
FREE control panel with choice of Linux OS
Full root access or managed servers available
FREE live-state or scheduled snapshots
FREE Ansible control mode for automation
CLOUD
RATING 4.5 ★★★★★ Our Review
InMotion: Our Expert's Review
PJ Fancher (HostingAdvice.com): With leading-edge cloud technology, InMotion offers free site transfer, setup, and SSD drives for the ultimate cloud solution offerings. They include free data backups and offer unmanaged or fully managed servers to help you scale your site with cloud-based hosting. Go to full review »
| Setup Time | Disk Space | CPU | RAM |
| --- | --- | --- | --- |
| 6 minutes | 90 GB SSD – 360 GB NVMe SSD | 2 – 8 cores | 4 GB – 16 GB |
InMotion Hosting has built a cloud VPS platform that is fully managed and built for the requirements of any level of business. We recommend the cVPS-4 plan as an upgrade.
If you are migrating from shared hosting because of the requirements of your websites needing better performance, InMotion Hosting's Cloud VPS platform offers low prices and reliability. They also have managed WordPress options.
2x as fast and 4x the computing resources
Tons of storage with the scalability of the cloud
Low-density servers and multiple caching layers
Unlimited domains and MySQL databases
Upgrades available for security, backups, productivity, and domain privacy
CLOUD
RATING 4.8 ★★★★★ Our Review
HostGator: Our Expert's Review
Ryan Frankel (HostingAdvice.com): For those ready to expand beyond shared hosting, HostGator offers a fully featured step into the cloud. With scalable, high-powered resources, customers can easily monitor resources and caching from an intuitive dashboard. Go to full review »
| Setup Time | Disk Space | CPU | RAM |
| --- | --- | --- | --- |
| 7 minutes | 120 GB SSD – 240 GB SSD | 2 – 4 cores | 2 – 8 GB |
HostGator introduced its new cloud platform in 2018 with a tier of shared hosting services. HostGator cloud offers a higher level of dedicated hardware resources and guaranteed scalability to websites.
The HostGator Business Cloud plan is recommended for developers who prefer to continue to use the cPanel environment for managing domains on VPS servers with better configurations.
Scalable, speedy, and fully managed
FREE Cloudflare CDN and choice of 3 datacenters
Google Cloud partners for top-tier performance
cPanel/WHM, SSH access, and private DNS
24/7 VIP support and a dedicated IP
CLOUD
RATING 4.4 ★★★★★ Our Review
SiteGround: Our Expert's Review
Alexandra Anderson (HostingAdvice.com): SiteGround brings industry-leading performance and security to the cloud hosting space. The company offers supreme scalability and a fully managed support system, including an expert technical support staff and three datacenter locations for the enterprise client that demands the utmost reliability. Go to full review »
| Setup Time | Disk Space | CPU | RAM |
| --- | --- | --- | --- |
| 6 minutes | 40 GB SSD – 160 GB SSD | 4 – 16 cores | 8 – 20 GB |
SiteGround provides a KVM-based environment for cloud servers that builds on the company's experience in datacenter engineering for CMS scripts like WordPress, Drupal, and Joomla.
The Jump Start plan is recommended for migrations to SiteGround from other shared hosting platforms. You get a full suite of developer tools and free SSL certificates for every domain.
Options for cloud computing & object storage
Launch cloud servers in 30 seconds or less
Servers engineered around OpenStack & Ceph
S3-compatible and redundant object storage
Support for MongoDB, Redis, Ruby & Node.js
CLOUD
RATING 4.7 ★★★★★ Our Review
DreamHost: Our Expert's Review
Laura Bernheim (HostingAdvice.com): For cloud storage needs, DreamObjects offers a fully scalable solution for app developers and anyone with big data. DreamObjects is compatible with Amazon S3 and OpenStack Swift APIs and integrates with WordPress to automate several functions. Go to full review »
| Money Back Guarantee | Disk Space | Domain Name | Setup Time |
| --- | --- | --- | --- |
| N/A | 30 GB – 240 GB SSD | New or Transfer | 6 minutes |
DreamHost was one of the first companies to adopt the cloud computing paradigm with its DreamCompute and DreamObjects platforms. The latter is built on Ceph and operates like Amazon S3 for the best web hosting.
The DreamCompute platform is built on OpenStack (originally developed by Rackspace and NASA) for better performance through datacenter engineering and pioneered hourly billing.
Fully managed VPS with cloud performance
FREE site migration executed by experts
Enjoy 100% SSD storage and unmetered bandwidth
Custom full-service SPanel administration portal
HostingAdvice readers get

36

% off the first term
CLOUD
RATING 4.9 ★★★★★ Our Review
ScalaHosting: Our Expert's Review
Laura Bernheim (HostingAdvice.com): ScalaHosting particularly stands out for its portfolio of cloud VPS solutions. Site owners will naturally find the best deals with hosting providers that cater to an audience of "cheap hosting" shoppers. Go to full review »
| Setup Time | Disk Space | CPU | RAM |
| --- | --- | --- | --- |
| 6 minutes | 50 GB SSD – 2 TB SSD | 2 – 24 cores | 4 GB – 64 GB |
If budget and infrastructure performance are competing priorities for your project, consider ScalaHosting. Host your website on AWS hardware through a managed cloud service provider at a competitive price. The $29.95 plan presents a lower barrier to entry into the cloud hosting realm.
ScalaHosting offers retail customers the ability to manage domain and server settings through its proprietary control panel: SPanel. One of our experts recently took this particular vendor for a spin, and you can check out the detailed review here. With the instant setup feature, you can be up and running on AWS-powered cloud infrastructure in mere minutes.
What is Cloud Hosting?
Cloud hosting primarily refers to hardware and software services provided by a hyper-scale datacenter operator like AWS, Google Cloud Platform (GCP), and Microsoft Azure. IBM and Oracle compete with these companies for market share with enterprise corporations.
Companies like Ali Baba, Cloudflare, and DigitalOcean are also major independent cloud companies. Web hosts have been providing cloud services since before virtualization was invented.
Main Elements that Define a Cloud Hosting Plan:
Uses virtualization to offer a higher level of performance on hardware configurations.
Based on elite web server hardware with multi-core CPUs and SSD storage drives.
Includes datacenter optimization like reverse-proxy load balancing and data mirroring.
Multiple datacenter locations globally with elastic scalability for peak performance.
Another way of looking at cloud hosting outside of the hyper-scale datacenter definition is to consider Platform-as-a-Service (PaaS) and Infrastructure-as-a-Service (IaaS) solutions.
"The use of virtual hardware with version control tools like Git is a major aspect of cloud computing today."
Public cloud companies compete with private cloud costs and hybrid cloud solutions. Most enterprise corporations and small businesses have already adopted multi-cloud approaches to service provisioning.
That's how cloud computing and hosting share the fundamentals of remote outsourcing of datacenter products and services, primarily to programmers and developers.
How Much Does Cloud Hosting Cost?
For the purposes of our survey, we categorized the cloud hosting companies above into four tiers based on the price level of their plans. The cheapest tier is cloud hosting products marketed in the $6.95 to $14.95 a month range, which include optimized Platform-as-a-Service (PaaS) and Cloud VPS plans.
The plans in this range offer elite hardware configurations, low-density hardware, support for custom server configurations, and DevOps tool kits.
What to Expect in Each Price Range of a Cloud Hosting Plan:
$6.95 – $14.95: Introductory cloud hosting plans with scalability and optimization
$15.99 – $29.99: Cheap cloud VPS plans with high-performance configurations
$35.99 – $69.99: More RAM and CPU cores for cloud VPS, plus VM runtime support
$99.99 – $149.99: Cloud VPS plans with high SSD allocations
The cheapest Cloud VPS plans start in the $15.99 to $29.99 range. These solutions provide a significant performance upgrade for CMS or eCommerce store websites with active traffic. Scale to higher levels of RAM, SSD storage, and CPU core allocations on Cloud VPS plans in the $35.99 to $69.99 range.
At the top end, the price of most plans was $99.99 to $149.99 per month, which offered cloud VPS configurations equivalent to more than 10 million page views a month.
How Do I Choose the Best Cloud Hosting Plan?
To choose the best cloud hosting plan, you will first need to perform an IT audit on all of the resources the datacenter hardware will support.
Infrastructure-as-a-Service (IaaS) platforms provide bare metal servers at scale for rock-bottom pricing on commodity hardware in hyperscale datacenter facilities.
"If you determine that the total requirements for your websites in cloud hosting will exceed the level of support provided by a single web server, go with an elastic cloud hosting plan."
Platform-as-a-Service (PaaS) products provide developers with tools like database frameworks, programming support, or runtime environments.
Factors to Consider When Purchasing a Cloud Hosting Plan:
The Size of the Web Traffic: the total number of page views for all domains
The Difference Between Peak & Mean Rates of Usage: determines scalability
The Requirements of the Scripts: programming language & database
DevOps: version control, backups, sandbox testing, and CI/CD requirements
If you are purchasing datacenter hardware, consider whether you require a single-tenant environment with bare metal servers on an unmanaged platform or multitenant VM solutions that will work with container virtualization and Docker.
Choose the plan that best supports the code and database requirements of your business.
How Does a Cloud Server Work?
Each cloud server operates as part of a wider service mesh in a hyperscale or independently owned datacenter. The service mesh allows systems administrators in web hosting to manage all of their resources within public, private, hybrid, or multicloud constructs.
Each web host uses different solutions for datacenter management, which may include data mirroring across multiple facilities, request caching, or reverse-proxy load balancing for better performance.
Major Cloud Server Stack Components in Datacenters:
Operating System: Windows, Linux, or BSD (Bare Metal or Virtual Server)
Web Server Framework: Apache, NGINX, Windows Server, Caddy, Tomcat, etc.
Programming Language and Database: PHP, Python, ASP.NET, JavaScript, etc.
Service Mesh: OpenStack, VMware, Kubernetes, Mirantis, and other solutions.
With virtualization, VPS platforms require a hypervisor to share operating systems across partitioned hardware in multitenant environments. Parallels, OpenVZ, Virtuozzo, Xen, and SolusVM are popular solutions for orchestrating VPS platforms professionally.
The most popular VPS hypervisors are KVM and Hyper-V, both of which support running Windows and Linux on the same hardware with a shared kernel. Container virtualization is now used for VMs.
Why Should I Choose Cloud Hosting?
The main benefits of cloud hosting are access to a hyperscale datacenter facility with elastic hardware that can manage any level of web traffic and platform services for developers.
The concept of elastic scalability was developed first as a commercial hosting platform on Amazon Web Service plans. AWS EC2 offered companies the ability to outsource the majority of their on-site datacenter facilities to public cloud hardware with security on S3 storage options.
Key Features to Look for in a Cloud Hosting Plan:
Elastic Scalability: a key aspect of AWS EC2 and Kubernetes solutions
High-Performance Hardware: available on Cloud VPS and Shared hosting plans
Datacenter Optimization: varies between web hosting companies and datacenter
Virtualization Footprint: 1-3% of hardware resources (hypervisor vs. containers)
Kubernetes was developed and used to manage the requirements of Google's datacenters internally before being released as an open-source project to compete with AWS EC2.
AWS EC2 and Kubernetes are the top solutions for businesses with the highest level of processing, database, and web traffic requirements.
For small business users, ecommerce stores, and web publishers, a Cloud VPS plan can be configured to support up to 10 million page views per month with WordPress. Support custom code or other CMS and ecommerce scripts affordably.
Shared Web Hosting, VPS, Dedicated Server, Cloud Hosting: What's the Difference?
The term cloud computing has become ubiquitous as sales and marketing of web hosting products have increased.
Cloud hosting is defined by elastic scalability in hyperscale datacenters where companies like DigitalOcean, Alibaba, and Cloudflare are challenging AWS, GCP, Microsoft Azure, and other established IT companies like Oracle and IBM for market share.
Comparing Shared, VPS, Cloud, and Dedicated Server Plans:
Shared Hosting: the best value in the cloud with prices as low as $1.99 per domain
VPS Hosting: the best price-to-performance among all web hosting products
Dedicated Servers: important when single-tenant occupancy is a security requirement
Cloud Hosting: elastic frameworks in a hyperscale datacenter or PaaS/IaaS solutions
Dedicated servers used to max out at 10,000 simultaneous users, but are now much more powerful with multi-core processing. You can still use the figure to determine whether your apps and domains will require elastic scalability or a dedicated server.
"Cloud VPS plans compete with public cloud service products on value."
The advantage of shared hosting is that it is built for small business web development requirements. The performance of custom scripts, online stores, WordPress sites, and other applications is improved through deployment on a cloud VPS plan with hypervisor virtualization and elite hardware.
Cloud Hosting is Easy With These Budget Offers
The cloud hosting plans reviewed above were selected as the best options for Agile programming teams working on custom code for websites and mobile applications that require an advanced runtime environment.
Cloud VPS plans are designed to scale in real-time through the allocation of additional resources (RAM, CPU cores, SSD storage) without the need to reinstall the software stack. Cloud VPS plans are recommended for WordPress hosting.
Around 40% of all websites globally are published with WordPress, leading to major industry specialization in building optimized cloud runtimes for the script.
The same platform optimizations used by WordPress will also generally benefit other CMS publishers or eCommerce scripts. The most efficient optimizations for WordPress are PHP 8, Memcached, Redis, NGINX, and Varnish.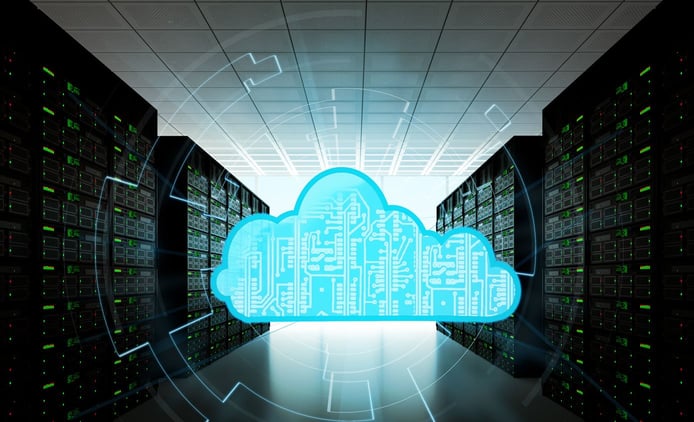 You can build your own custom environment with Cloud VPS plans to support code.
The advantages of managed VPS plans over those of unmanaged VPS plans differ depending on the business or project that will be utilizing the hardware. Access AWS, GCP, and Microsoft Azure when you specifically need the database or programming tools to support projects for enterprise clients.
Choose Cloud VPS plans for the best performance of WordPress and other CMS scripts, or for the fastest page load speeds in eCommerce.
Start with what you need for hardware configuration and scale CPU cores, RAM, and storage in accordance with metrics. By employing this method, small businesses can use the cloud most affordably for high performance.
Advertiser Disclosure
HostingAdvice.com is a free online resource that offers valuable content and comparison services to users. To keep this resource 100% free, we receive compensation from many of the offers listed on the site. Along with key review factors, this compensation may impact how and where products appear across the site (including, for example, the order in which they appear). HostingAdvice.com does not include the entire universe of available offers. Editorial opinions expressed on the site are strictly our own and are not provided, endorsed, or approved by advertisers.
Our Editorial Review Policy
Our site is committed to publishing independent, accurate content guided by strict editorial guidelines. Before articles and reviews are published on our site, they undergo a thorough review process performed by a team of independent editors and subject-matter experts to ensure the content's accuracy, timeliness, and impartiality. Our editorial team is separate and independent of our site's advertisers, and the opinions they express on our site are their own. To read more about our team members and their editorial backgrounds, please visit our site's About page.