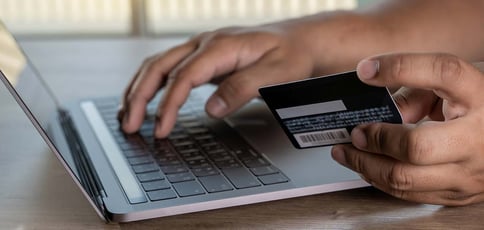 Choosing between free vs. paid web hosting is one of the first dilemmas aspiring site owners face when taking their first dive into the ocean of available options.
People and businesses understandably want to minimize their costs and find the best deal, but doing so could lead them toward poor service or even scams that expose sensitive personal data.
How can you tell which web hosting service is right for you? And how do the two options compare, other than in the obvious difference in cost? We'll answer these questions (and more!) throughout this article, plus highlighting the best options in each category.
Best "Paid" Web Hosting Services
Just because you're opening your wallet for web hosting services doesn't mean you have to fork over much. Many top-tier shared hosting plans can be yours for $5 or less per month — with even better bargains that can be found for less than $3 monthly.
In the world of web hosting, cheap doesn't mean shoddy. Rather, think of it as high value. For example, these three hosts below offer beginner-friendly and affordable services that come with all the modern features and top-notch security you'd expect to find at a much higher price.
Take a look at our reviews of the best web hosting values:
Unlimited everything, from storage to databases
FREE site builder & WP performance upgrades
FREE daily or weekly backups
Custom control panel and auto-installation scripts
SSH access & unlimited FREE SSL certificates
CHEAP
RATING 4.9 ★★★★★ Our Review
Hostinger: Our Expert's Review
Laura Bernheim (HostingAdvice.com): As the shared hosting market becomes increasingly saturated, unlimited storage, bandwidth, and email accounts have become surprisingly average. Hostinger, however, extends the routine, expected metrics to greater lengths — the number of websites, databases, FTP users, subdomains, and parked domains are all unrestricted for most customers. Go to full review »
| Money Back Guarantee | Disk Space | Domain Name | Setup Time |
| --- | --- | --- | --- |
| 30 days | 50 GB SSD – 200 GB SSD | FREE (1 year) | 3 minutes |
$1/month for 12 months
No hidden fees, pay just $12 at checkout
Easy setup and 24/7 expert support
FREE domain or transfer, plus FREE SSL certificate
Unlimited storage and databases with most plans
CHEAP
RATING 4.8 ★★★★★ Our Review
1&1 IONOS: Our Expert's Review
Alexandra Anderson (HostingAdvice.com): If budget is the main factor on your mind when searching for your next web host, search no more. 1&1 IONOS has an impressive range of robust web hosting and website building packages for what may be the best price we've ever seen in the world of hosting. Go to full review »
| Money Back Guarantee | Disk Space | Domain Name | Setup Time |
| --- | --- | --- | --- |
| 30 days | 10 GB – Unlimited | FREE (1 year) | 4 minutes |
FREE cPanel integration and Softaculous apps
Auto daily backups and web application firewall
Reliable and redundant cloud servers
FREE SSL encryption and website migration
99.99% uptime guarantee
CHEAP
RATING 4.8 ★★★★★ Our Review
HostArmada: Our Expert's Review
Lynn Cadet (HostingAdvice.com): HostArmada's cloud network spans four continents, with datacenters in Europe, the US, Asia, and Australia. Its server redundancy and website optimization features allow users to run stable and performant sites for end users across the globe while running a simplified hosting environment. Go to full review »
| Money Back Guarantee | Disk Space | Domain Name | Setup Time |
| --- | --- | --- | --- |
| 45 days | 15 GB SSD – 40 GB SSD | FREE (1 year) | 3 minutes |
Best "Free" Web Hosting Services
A free web hosting service is often like a siren luring sailors at sea. Attracted by the enchanting no-cost price tag, site owners who don't do their research can wreck their online presence by signing up with an unreliable hosting plan.
However, trustworthy free website hosting can be a great option for those looking to practice a new skill or create something temporary. You can often even dip a toe into free WordPress hosting if you desire.
As you've probably picked up, we're not too keen on most free web hosting providers — unless it comes from one of the three companies we list below.
We'll go into more detail later on when we compare free and paid hosting services more closely, but these three options stand apart from the crowd.
While many free hosting organizations are offered by a skeleton crew in some isolated far corner of the world, these are global brands known for integrity, reliability, and friendly communities of users.
Occasionally, you'll find essentially extended free trials that are supported by a web hosting company's premium plans instead of advertising. A website builder like Wix is a perfect spot for beginners to get started on their first site
You'll occasionally miss out on some advanced features like a custom domain name, ecommerce functionality, or live chat customer support, but you'll be able to test out the free host's full design interface and backend systems to make sure you're investing in the right program.
Customize your cloud environment for FREE
Work with a dedicated account manager
Dozens of Windows & Linux OS choices
Complimentary live chat support open 24/7
Launch in less than 60 seconds
CHEAP
RATING 4.9 ★★★★★ Our Review
Kamatera: Our Expert's Review
Laura Bernheim (HostingAdvice.com): That's right, Kamatera gives new customers FREE access to high-quality VPS hosting for 30 days. Upgrade your bargain-basement shared hosting to a cloud server configured to your exact specifications for no cost. Go to full review »
| Money Back Guarantee | Disk Space | Domain Name | Setup Time |
| --- | --- | --- | --- |
| 30-day FREE trial | 20 GB SSD – 4 TB SSD | New or Transfer | 3 minutes |
Start designing for FREE
FREE domain with most plans
Drag-and-drop templates, specific to industry
Exhaustive knowledgebase of articles
Huge app market available
CHEAP
RATING 4.8 ★★★★★ Our Review
Alexandra Anderson (HostingAdvice.com): Wix is known as a web-leading site builder service that's one of the most affordable — because getting started is absolutely free and about as easy as processes get. You can log in via Facebook or your Gmail account and be editing your new web property within minutes. Go to full review »
| Money Back Guarantee | Disk Space | Domain Name | Setup Time |
| --- | --- | --- | --- |
| 14-day FREE trial | 2 GB – Unlimited | FREE (1 year) | 4 minutes |
Try managed cloud hosting for FREE for 3 days
Optimize costs with custom server configurations
Scale server resources up and down as needed
FREE SSL certificates, site migrations, and CDN
Use code HOSTINGADVICE for 25% OFF
CHEAP
RATING 4.7 ★★★★★ Our Review
Cloudways: Our Expert's Review
Alexandra Anderson (HostingAdvice.com): Cloudways doesn't offer a dollars-per-month shared hosting plan. But the company still brings a significant bargain to the table, thanks to a (short) free trial. Go to full review »
| Money Back Guarantee | Disk Space | Domain Name | Setup Time |
| --- | --- | --- | --- |
| 3-day FREE trial | 20 GB SSD – 4 TB SSD | New or Transfer | 8 minutes |
7 Key Differences Between Free and Paid Web Hosting
You probably have a pretty clear sense of the main differences between free and premium services by now, but let's drill down into some concrete comparisons of specific types of hosting.
The hosting service you need ultimately depends on the goals and expectations you have for your site, and your willingness to make it all happen.
Many of the features to look for in a free web host are pretty easy to compare, particularly when they're transparently measurable items like the amount of storage space or number of websites you can produce.
But knowing how to get the best bang for your buck can be rather challenging. Some components of website hosting success, such as search engine optimization and customer support, are easy to overlook until you really need them.
Here, we'll cover a handful of critical features and examine how free and paid web hosting services typically treat them.
1. Bandwidth and Storage Space
Usually the most prominent stats on a hosting plan, bandwidth and storage refer to storing and delivering the files that make up your website.
Web hosting bandwidth refers to the amount of data a website can deliver to its visitors over a certain period of time, while storage space represents how much room you have on a server to store files, folders, and databases.
Paid web hosting plans often remove all restrictions on storage and bandwidth, providing essentially unlimited resources to your site as long as you follow the host's terms of service.
Free hosts, on the other hand, often throttle back these assets in an effort to fit more customers and websites on each of their servers — meaning you may not be able to publish everything you envisioned for your site or reach as wide of an audience as you hoped.


Missing out on potentially unlimited bandwidth to grow a website can be absolutely devastating to a new business, for example.
Simple sites for students and professionals tend to fare better with free hosting plans, but only if you're not needing to showcase large amounts of photography, music, or other resource-heavy files.
2. Features and Upgrades
Free web hosting can be a great foot in the door, but imagine coming home to an empty house.
Companies that offer free services do so in hopes that, once you're inside, you'll eventually upgrade to a paid host that includes the furnishings and features that more adequately meet your needs.
After all, buying new furniture and wall decor is far easier than moving to a whole other house.
A free web hosting provider usually hampers your ability to create exactly what you want. You likely won't be able to create more than one website, and probably only a handful of pages that use a certain set of file types.
You probably won't have server access or helpful platforms like cPanel that enable users to configure backups, SSL certificates, install WordPress, or add an email address or FTP account.
3. Domain Name and Branding
Free and paid web hosting services may both tout a free domain name, but there's a key difference: Free hosting companies give you a domain with their name in the URL, otherwise known as a free subdomain.
Whether you go to a reputable brand, like WordPress, or Joe Schmoe's Free Website Hosting, your site will live at yourname.wordpress.com or yourname.joeschmoe.com — harming your site's credibility and professionalism.
A custom domain registration may be available as an à la carte paid upgrade, but free hosts typically charge exorbitant fees compared with how paid plans treat domains.
Many paid hosting plans give you a free custom domain name for a year, with renewal fees often half of what you'll see elsewhere in the industry.
4. Privacy and Security
This one may be buried in the middle of our list, but it's one of our biggest gripes about free hosting.
Sure, features and performance and domain names are nice, but lax security standards can actually harm customers and their visitors by exposing sensitive personal and financial information.
The worst free hosting companies are more interested in gathering your contact information and selling it to marketers than providing services, while even the slightly more reputable brands aren't immune.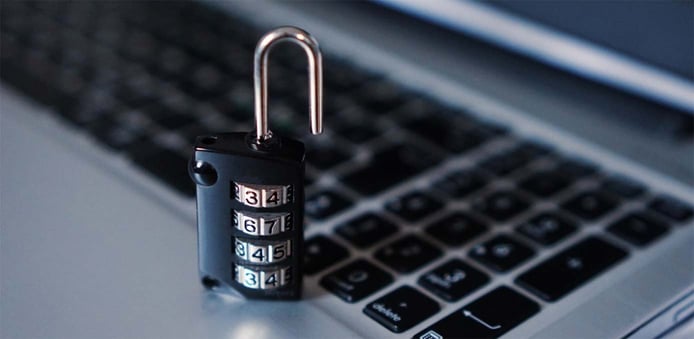 A 2015 security breach at 000webhost, for example, exposed more than 13 million user records, including names, emails, and plain-text passwords.
The list of vulnerabilities is atrocious: login forms and admin areas not secured by SSL encryption, password reminders sent via plain-text email messages, and forms that exposed plain-text data in web server logs, browser histories, and other publicly viewable areas.
Rest assured knowing that the world's largest hosting companies employ far more attention to securing their infrastructure and reputations.
5. Performance and Reliability
The restricted resources available in free hosting plans dramatically limit the hosting firepower available to deliver your website to the masses.
Even if you find a platform with decent page load speed, you'll likely have to contend with a few hours of scheduled downtime each day to help the overloaded servers continue to deliver other customers' websites.
Unsurprisingly, paid hosts leverage modern technologies to stay on the cutting edge of performance and stability.
Many, including InMotion Hosting, have graduated from traditional hard disk drives to the high-speed solid-state drives, or SSDs, which offer page loads up to 20 times faster than those of competitors.
Even better, the companies regularly show off their uptime guarantees, which promise your website will be available for all but perhaps 30 minutes a month — or your money back.
6. Search Engine Rankings and Optimization
Compounding the effects of poor performance, slow page loads can have a major impact on website traffic and where you'll rank in search engine results.
Google has counted site speed in its algorithm since 2010, making it a vitally important metric for online business on the World Wide Web.
Organic search drives more than half of web traffic, compared to just 5% that comes from social media.
Regardless of performance, a free web hosting provider often supplements their revenue by displaying ads on your site — with no regard to their relevance or professionalism to your site's subject matter.
Add to that the prevalence of dubious or otherwise spammy websites on free hosting platforms, and one can understand why search engines don't rank the domains of those companies highly.
7. Technical Support and Assistance
Finally, perhaps the most important component to a valuable and worthwhile hosting experience: Who can you turn to when something goes wrong? If the answer is a community forum or vague, rarely answered email address, you may as well not even bother.
If a free hosting provider doesn't invest in their infrastructure, what makes you think they'll hire and train all the people needed to serve a large customer base?
On the other hand, paid hosts employ hundreds or thousands of customer service agents from around the world who are available via phone, chat, or email ticket to offer the best support imaginable.
Many carry certifications in the top hosting technologies, or even personally contribute code or volunteer with open-source projects like WordPress.
Even better, the providers will often create and maintain self-help articles and video tutorials in an online knowledge base for you to access anytime.
Choosing the Best Free vs. Paid Web Hosting Services
Before worrying about how much to spend, you may need to take a step back: What is web hosting, anyway?
Regardless of the sticker price, free and paid web hosting plans deliver the same basic service: storage space on a server plus all the underlying technologies needed to deliver your website to visitors all over the world.
As you probably imagine, you'll typically find higher quality and faster performance with a product you pay for. Web hosting is an expensive business — no one is looking to give it away for free out of the kindness of their hearts.
While premium hosts reinvest customer payments in upgrading their hardware and support training, many permanently free hosting plans are typically supported by ads placed on customers' sites and producing stripped-down service with limited features.
Do I Need to Pay for Web Hosting?
Technically, you can create a basic website without paying for hosting — but we don't recommend it. Affordable plans and upscale free demos exist with nearly every type of hosting, giving you so many features and perks for such a meager investment.
Here's a basic rundown of what we think:
Pay for hosting when: You want to create a professional website, personal blog, or online business that you'll want to share with others.
Don't pay for hosting when: You're looking for a small, temporary website that does not have major requirements or sensitive information.
That being said, if you know you're in the early stages of your project or want to try practicing a new programming language, we can understand the appeal of not having to open up your wallet.
Instead of signing up with a sketchy service, though, we've cultivated a list of the best free web hosting providers for a variety of specific hosting needs:
Free dedicated hosting will certainly be quite a reach, but, as you can see, high-quality hosting plans are readily available to support demanding requirements. Don't rule out free cloud hosting or a managed WordPress hosting option.
Whichever route you choose, be sure to do your research by reading the fine print and online reviews to make sure you don't encounter any surprises — and lose control over your data as a result.
How Much Should You Pay for Website Hosting?
Just like at the grocery store, what you spend on hosting depends on what you buy. Your receipt wouldn't show the same dollar amount spent for the purchase of 100 apples versus one apple, would it?
Here's our breakdown of what you can expect to spend at the major levels of hosting:
| Type of Hosting | Estimated Price | Best for: |
| --- | --- | --- |
| Shared | $2-$5 per month | Beginners, bloggers, new businesses |
| Cloud | $5-20 per month | Small businesses and developers |
| VPS | $10-$50 per month | Medium businesses, app developers |
| Dedicated | $50-$100 per month | Large companies |
Of course, hosting is just one piece of the hosting pie. When looking to figure out how much it will cost to build a website, don't forget about your domain name, design and development, content, and other features and improvements like a content delivery network, email, domain privacy, or enhanced security.
Thanks to the bevy of free and open-source technologies available, you should be able to get started for right around the web hosting sticker price.
As introductory discounts expire, your needs change, and your site grows, however, don't be surprised when those numbers start to grow somewhat.
Make the Right Investment: Web Hosting Doesn't Have to Be Expensive
As we've tried to show you, a good website doesn't have to break the bank. You may be able to skate by for a little while without spending a penny, but you'll be happier in the long run by investing just a few dollars a month toward your online safety and success.
Even though the prices we've found from some of the industry's leading hosts are also among the most affordable, you can almost always find discounts and coupon codes to make your purchase that much more affordable.
Save a little extra by clicking on these coupons we've secured for our loyal readers:
Keep in mind, most hosting deals like the ones above and those that include a free domain registration only apply to your first term (usually a year).
Prices will likely go up afterward but then stabilize for the long term — giving you a regular expenditure that you can plan your budget around.
Whichever web host you choose, pay attention to the features available with each type of plan, along with renewal rates and free trials. The last thing you want is any surprises!
Further Reading: "Free vs. Paid Web Hosting: 7 Key Differences & Best Hosts (Oct. 2023)"
Hopefully, our recommendation of Hostinger fulfills all your web hosting needs. Starting at just $1.99 per month and rated 4.9 overall, Hostinger gives users plenty of bang for the buck. Among our favorite features:
Unlimited everything, from storage to databases
FREE site builder & WP performance upgrades
FREE daily or weekly backups
Custom control panel and auto-installation scripts
SSH access & unlimited FREE SSL certificates
If you'd like recommendations similar to Hostinger and others in Free vs. Paid Web Hosting: 7 Key Differences & Best Hosts (Oct. 2023), check out these popular guides. You'll find comparisons of Hostinger to other hosts on pricing, features, support and more:
And of course, if Hostinger is your top choice, you can get started now at just $1.99/month. Hostinger is easy to set up and scale, no matter the size of your next project.
Advertiser Disclosure
HostingAdvice.com is a free online resource that offers valuable content and comparison services to users. To keep this resource 100% free, we receive compensation from many of the offers listed on the site. Along with key review factors, this compensation may impact how and where products appear across the site (including, for example, the order in which they appear). HostingAdvice.com does not include the entire universe of available offers. Editorial opinions expressed on the site are strictly our own and are not provided, endorsed, or approved by advertisers.
Our Editorial Review Policy
Our site is committed to publishing independent, accurate content guided by strict editorial guidelines. Before articles and reviews are published on our site, they undergo a thorough review process performed by a team of independent editors and subject-matter experts to ensure the content's accuracy, timeliness, and impartiality. Our editorial team is separate and independent of our site's advertisers, and the opinions they express on our site are their own. To read more about our team members and their editorial backgrounds, please visit our site's About page.