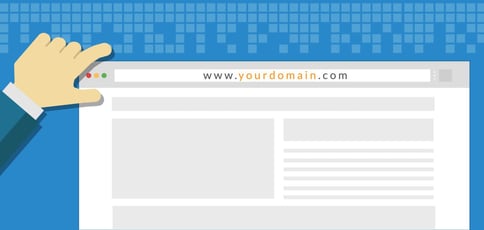 The best free hosting with custom domain name registration allows you to quickly jump-start new sites with your unique brand identity. The keywords you use to register your domain will influence your website's SEO rankings, so choose your initial domain name wisely.
Most totally free web hosting plans don't offer a custom domain name registration. The value of this service depends on the TLD you choose but averages $12 to $20 per year. You get the best discounts when you bundle your hosting plan and domain name with the same provider.
For this review, we looked at free trials, "almost-free," and "always-free" hosts with subdomain support to see which had the best offers with a free domain name registration included. Read on to learn more about custom domain name registration.
Best Free Trials With a Custom Domain Name
Kamatera and Cloudways both offer cloud hosting plans that will support the requirements of a high-traffic website or mobile application. Their free trials range from three to 30 days, in which you have full access to the host's features and tools.
Check out our full reviews below to see if either of these cloud providers is right for you.
Customize your cloud environment for FREE
Work with a dedicated account manager
Dozens of Windows & Linux OS choices
Complimentary live chat support open 24/7
Launch in less than 60 seconds
CHEAP
RATING 4.9 ★★★★★ Our Review
Kamatera: Our Expert's Review
Laura Bernheim (HostingAdvice.com): That's right, Kamatera gives new customers FREE access to high-quality VPS hosting for 30 days. Upgrade your bargain-basement shared hosting to a cloud server configured to your exact specifications for no cost. Go to full review »
| Money Back Guarantee | Disk Space | Domain Name | Setup Time |
| --- | --- | --- | --- |
| 30-day FREE trial | 20 GB SSD – 4 TB SSD | New or Transfer | 3 minutes |
Free Trial Duration: 30 days
Kamatera allows website administrators to change the DNS settings on their pre-registered domain names to test the platform services on their cloud servers for 30 days risk-free. The free trial offer includes $100 in first-month credits to test websites on more complex deployments.
If you are unsatisfied with Kamatera cloud servers within the first 30 days, you can request a refund without losing the registration cost for a custom domain name. This is the best way to get the most resources for free on advanced cloud hosting service products.
Try managed cloud hosting for FREE for 3 days
Optimize costs with custom server configurations
Scale server resources up and down as needed
FREE SSL certificates, site migrations, and CDN
Use code HOSTINGADVICE for 25% OFF
CHEAP
RATING 4.7 ★★★★★ Our Review
Cloudways: Our Expert's Review
Alexandra Anderson (HostingAdvice.com): Cloudways doesn't offer a dollars-per-month shared hosting plan. But the company still brings a significant bargain to the table, thanks to a (short) free trial. Go to full review »
| Money Back Guarantee | Disk Space | Domain Name | Setup Time |
| --- | --- | --- | --- |
| 3-day FREE trial | 20 GB SSD – 4 TB SSD | New or Transfer | 8 minutes |
Free Trial Duration: 3 days
The Cloudways free trial offer allows you to bring your own domain for an initial test of platform services without any requirement to register a credit card for three days. Although it is only a test drive, it guarantees you won't lose money on a non-refundable domain registration.
When you are ready to upgrade to a paid web hosting plan on Cloudways, you can register a new domain, keep your test domain settings, or manage more third-party domain names that you own with other registrars.
Best Almost-Free Hosting With a Custom Domain Name
If you know the requirements of your web hosting project, the plans listed below are so cheap that they're almost free. New users get a free domain name registration for the plan's first year. Depending on the TLD, this value equals around $10 to $20 of an annual discount.
Free domain name registration is best for launching new sites with keyword-driven sales and marketing campaigns. Keep your company's branded domain names registered with a third-party company for more security if you change between web hosting platforms frequently.
Unlimited everything, from storage to databases
FREE site builder & WP performance upgrades
FREE daily or weekly backups
Custom control panel and auto-installation scripts
SSH access & unlimited FREE SSL certificates
CHEAP
RATING 4.9 ★★★★★ Our Review
Hostinger: Our Expert's Review
Laura Bernheim (HostingAdvice.com): As the shared hosting market becomes increasingly saturated, unlimited storage, bandwidth, and email accounts have become surprisingly average. Hostinger, however, extends the routine, expected metrics to greater lengths — the number of websites, databases, FTP users, subdomains, and parked domains are all unrestricted for most customers. Go to full review »
| Money Back Guarantee | Disk Space | Domain Name | Setup Time |
| --- | --- | --- | --- |
| 30 days | 50 GB SSD – 200 GB SSD | FREE (1 year) | 3 minutes |
Hostinger is the best web hosting option for cheap multi-domain publishing with a free domain name registration included when you sign up for a new plan. The Personal plan will support up to 100 websites for only $1.99 monthly. The Business plan has twice the storage capacity for only $1 more.
Hostinger's proprietary control panel, hPanel, includes all of the website, domain name, email address, and file storage options as cPanel with no subscription fees, which is a huge money-saver. Use Hostinger's free domain name bonus offer for even better pricing on a new web hosting plan.
$1/month for 12 months
No hidden fees, pay just $12 at checkout
Easy setup and 24/7 expert support
FREE domain or transfer, plus FREE SSL certificate
Unlimited storage and databases with most plans
CHEAP
RATING 4.8 ★★★★★ Our Review
1&1 IONOS: Our Expert's Review
Alexandra Anderson (HostingAdvice.com): If budget is the main factor on your mind when searching for your next web host, search no more. 1&1 IONOS has an impressive range of robust web hosting and website building packages for what may be the best price we've ever seen in the world of hosting. Go to full review »
| Money Back Guarantee | Disk Space | Domain Name | Setup Time |
| --- | --- | --- | --- |
| 30 days | 10 GB – Unlimited | FREE (1 year) | 4 minutes |
$1.00 gives users a free TLD registration on its hosting plans for the first year of services. The available TLD extensions are .com, .net, .org, .biz, .me, .online, .us, and .ca domains. Registration isn't limited to your domain name but also includes email, subdomain, SSL certificate, and privacy protection.
IONOS hosting plans with free domain name registration start at only $1.00 per month. Web publishers get a suite of bonus tools for WordPress development and unlimited storage. The $1.00 per month offer is valid on shared web hosting plans for the first six months with an AI Site Builder option. You can use the AI service to generate unique designs for your websites.
FREE cPanel integration and Softaculous apps
Auto daily backups and web application firewall
Reliable and redundant cloud servers
FREE SSL encryption and website migration
99.99% uptime guarantee
CHEAP
RATING 4.8 ★★★★★ Our Review
HostArmada: Our Expert's Review
Lynn Cadet (HostingAdvice.com): HostArmada's cloud network spans four continents, with datacenters in Europe, the US, Asia, and Australia. Its server redundancy and website optimization features allow users to run stable and performant sites for end users across the globe while running a simplified hosting environment. Go to full review »
| Money Back Guarantee | Disk Space | Domain Name | Setup Time |
| --- | --- | --- | --- |
| 45 days | 15 GB SSD – 40 GB SSD | FREE (1 year) | 3 minutes |
HostArmada is another budget web host distinguished by its PHP, Python, ASP.NET, Ruby, and Node.js application development support. WordPress developers get free themes, WPl-CLi, and WooCommerce extensions, while Drupal programmers enjoy pre-installed PHP Composer and Drush. Shared hosting plans include 12 popular TLD extensions for free domain name registration, so you don't have to stick with a .com extension.
HostArmada provides flat renewal pricing on domain names to avoid price gouging after the first year of free services. You can manage DNS settings, IP address assignments, SSL certificates, and email addresses in the HostArmada Domain Administration panel.
The hosting company also offers domain privacy protection to mask your private contact information in the WHOIS database.
Cheap shared hosting from a trusted provider
Ideal for hosting a WordPress website
FREE Weebly website builder and Cloudflare CDN
Unlimited traffic and 24/7 live chat support
Get 70% off today with our Bluehost coupon
CHEAP
RATING 4.7 ★★★★★ Our Review
Bluehost: Our Expert's Review
Ryan Frankel (HostingAdvice.com): Bluehost pricing is about as competitive as the industry offers. Sign up for a shared hosting plan for as little as $2.95 per month, and WordPress hosting packages are consistently priced; a VPS plan starts at around $19.99 per month; and the dedicated hosting rates are as little as $79.99 per month. Go to full review »
| Money Back Guarantee | Disk Space | Domain Name | Setup Time |
| --- | --- | --- | --- |
| 30 days | 10 GB SSD – 100 GB SSD | FREE (1 year) | 5 minutes |
Bluehost is one of the leading hosting service providers to make a free domain registration standard with cPanel administration on all its plans. cPanel supports up to five websites on Bluehost shared hosting plans, with unlimited domain names supported on VPS and dedicated hosting platforms. The company is one of the oldest and most respected brands in the web hosting sector.
The ability to lock in savings with the first year of web hosting services makes Bluehost a popular choice with small business owners and eCommerce store publishers. Rely on Bluehost's tools to launch new websites quickly with a custom domain name.
FREE BoldGrid site builder and templates
FREE website, domain, and cPanel migrations
SSD storage makes your site load up to 20x faster
Security suite includes SSL and hack protection
Unlimited bandwidth and email accounts
CHEAP
RATING 4.7 ★★★★★ Our Review
InMotion: Our Expert's Review
PJ Fancher (HostingAdvice.com): InMotion Hosting offers an excellent business-class shared hosting plan — with a price tag lower than several other budget hosts. For the IT crowd in the audience, you'll appreciate SSH access, as well as support for PHP, Ruby, Perl, Python, WP-CLI, and other popular languages. Go to full review »
| Money Back Guarantee | Disk Space | Domain Name | Setup Time |
| --- | --- | --- | --- |
| 90 days | 100 GB SSD – Unlimited | FREE (1 year) | 5 minutes |
InMotion Hosting is a high-performance cPanel web host with free domain name registration on every new sign-up. It supports a range of popular TLD extensions, including .com, .net, .org, .info, .biz, and .us. The domain name registration renews on the higher end at $19.99 per year compared to other options. You can get cheaper prices on TLDs at third-party registration services like Namecheap.
InMotion Hosting platform services run with cPanel for domain name administration. You can add unlimited addon domains and subdomains, register email accounts for each address, install databases, and manage your scripts in one unified command center. What impresses us the most about InMotion Hosting is its NVMe SSD hardware for better page load speeds on website applications.
Host up to unlimited websites on a single plan
FREE SSL certificate included on all plans
Unlimited bandwidth & email addresses
1-click WordPress installs & FREE blog tools
Get 67% OFF by buying 36 months upfront
CHEAP
RATING 4.6 ★★★★★ Our Review
HostGator: Our Expert's Review
Ryan Frankel (HostingAdvice.com): HostGator is a great compromise between performance and price. The company offers unlimited emails, MySQL databases, disk space, and bandwidth, plus one-click installs of popular open-source projects, in addition to a 99. Go to full review »
| Money Back Guarantee | Disk Space | Domain Name | Setup Time |
| --- | --- | --- | --- |
| 30 days | Unlimited | FREE (1 year) | 4 minutes |
HostGator includes free domain name registration on all shared, dedicated, VPS, and reseller hosting plans. The available TLD extensions for registration are .biz, .club, .co, .com, .host, .info, .me, .net, .online, .org, .sit, .space, .store, .tech and .website addresses.
HostGator is a favorite choice for professional web developers wanting bargain-rate hosting services with free cPanel licensing for domain name administration. The HostGator free domain registration offer is designed for new site owners to launch WordPress and other open-source scripts for web development quickly.
Best Always-Free Hosting With a Custom Subdomain Name
If your project requires completely free hosting on a long-term basis, the companies listed below are some of the best options available on the market. However, the downside to always-free hosting is using a subdomain instead of a custom domain.
A subdomain won't look as polished as a custom domain, but you can still customize part of it by choosing your URL structure to include keywords or your brand-name.
9. WordPress.com
WordPress.com is the canonical free hosting service for the world's most popular web design solution. Automattic gives users the ability to publish on a [username].wordpress.com subdomain for the life of your account. You only need to add a credit card and order a paid upgrade if you use your TLD address with professional WordPress hosting.

Subdomain hosting at WordPress.com is industry standard and is used by millions of web publishers for niche and hobby sites that are entirely free. WordPress.com is one of the best ways to maintain a free blog online, with paid upgrades recommended for WooCommerce plans if you need custom branding for an online store. If you ever decide to use a custom domain name instead, you can easily upgrade to a paid plan.
10. 000webhost
000webhost follows the free web hosting model with options to use a premium domain name or a subdomain account. If you choose a free plan with a subdomain, your URL will look like this: [username].000webhost.com.

By adding keywords and brand identity to your subdomain settings, you can use 000webhost for completely free web hosting services for niche sites.
If you own a premium TLD address at a third-party registrar, use the DNS settings of NS01.000WEBHOST.COM and NS02.000WEBHOST.COM to route the domain name to the platform. This is the best way to receive free web hosting with PHP and MySQL database support on a premium domain name, although it must be registered offsite.
11. InfinityFree
InfinityFree offers free hosting on subdomain accounts that are not time-limited and do not expire — even after years of service. The subdomain options available for free accounts are [username].epizy.com, [username].freecluster.eu, or [username].rf.gd depending on availability.

Although these subdomains are not as good as wordpress.com, they are not limited to database use or script installation. If you need completely free hosting for hobby sites, eCommerce stores, blogs, or forums, InfinityFree is one of the most respectable options on the market. Use custom DNS settings with an account upgrade to bring your own domain name to the platform.
12. ByetHost
ByetHost has the most unique domain names available of all free hosting options. Users can choose from options like [username].10001mb.com, [username].22web.org, [username].2kool4u.net, [username].a0001.net, [username].html-5.me, and 20+ other options. Although these are not premium domains, they are free for use with ByetHost plans.

The advantage of ByetHost is the ability to manage up to 5 database-driven websites for free with VistaPanel and Softaculous. Web developers can choose from more than 300 open-source scripts for free deployment on LAMP servers. Hosting plans are entirely free at ByetHost, with no time limits. However, ByetHost does limit the total amount of data processing, bandwidth, and storage you can use.
13. x10Hosting
x10Hosting only offers its own domain name for branding on free hosting accounts. Your website will be published under the URL structure of [username].x10hosting.com. This branding works well for niche and hobby sites or blogging while learning web development, where a custom domain name isn't critical.

x10hosting differs from other free services by including a site builder platform with more than 150 free themes. You can transform a free HTML template into a static site for SEO promotions or digital marketing.
x10Hosting free plans include the DirectAdmin control panel and will support up to three domain names with "always free" hosting options.
What Is a Custom Domain and Do I Need One?
A custom domain allows you to create a URL for your website that's entirely unique to your brand. It's made up of your unique domain name and extension and looks like this: www.mywebsite.com. This differs from a non-custom domain, where your site uses a subdomain like this: www.mywebsite.wordpress.com.
Using a custom domain name is important for businesses and professional services that need to foster user trust and brand recognition. Not only does it make your site look more polished, but it also lets you customize your business email address. This is a must for communicating with customers online.
As a personal blogger or a hobbyist, you can get away with subdomains for your website. If budget is more important to you than a custom domain, then a free hosting plan will suit you just fine.
Pro tip: Many web hosting plans include a free domain name registration with your initial purchase. Choosing your domain name wisely is essential, as web hosts cannot change or refund these terms.
What Is a Subdomain?
A subdomain is what you typically get with a free hosting account. It looks something like this: www.mywebsite.wordpress.com. In this case, the "mywebsite" portion is the subdomain of the URL.

While subdomains are generally not the best idea for businesses, they're a great solution for student projects or personal websites. These types of websites aren't held to the same professional standards as corporate sites, so they don't benefit as much from a custom domain.
Can I Use My Existing Domain With a Free Hosting Plan?
The best free web hosting plans allow anyone to bring their pre-registered domain names to the platform. You just need to change the DNS settings with the domain name registrar company and wait for the changes to propagate. Usually, this takes a few hours.

If you're running a website for your business, bringing your domain name to a free web hosting service is essential. This is because your Google site rankings depend on your brand identity. 000webhost allows you to do this with a free hosting plan. Other shared hosting plans allow you to register a custom domain name for free with a new account but do not offer "always free" services.
How Do I Get a Free Website With a Custom Domain Name?
AWS, Microsoft Azure, and Google Cloud all offer "free tier" products that allow you to bring your own domain name to develop cloud-native applications. But these options will not remain free forever.
If you want to stick to a free plan in the long run, use a custom subdomain with a free web hosting plan from the options listed earlier.
Pro tip: Students and non-profits can ask organizations like Google Cloud, AWS, & Azure for access to datacenter resources for academic reasons. If you're granted access, you'll get a free custom domain.
Does GoDaddy Offer Free Hosting With a Domain Name?
GoDaddy currently doesn't offer any free hosting plans, but it does provide a free domain name for your first year when you purchase 12 months of hosting.
Manage your domain and hosting under one roof
Choice of cPanel or Plesk control panels
Up to unlimited bandwidth and storage
Microsoft 365 inboxes included FREE for first year
Get 70% OFF by signing up today
CHEAP
RATING 4.5 ★★★★★ Our Review
GoDaddy: Our Expert's Review
Ryan Frankel (HostingAdvice.com): A major pull factor for GoDaddy's hosting services is certainly the cost. It's hard to beat web hosting for just a few dollars per month, especially when the company includes a free domain name, control panel, impressively fast load times, and unlimited websites with most plans. Go to full review »
| Money Back Guarantee | Disk Space | Domain Name | Setup Time |
| --- | --- | --- | --- |
| 30 days | 25 GB – Unlimited | FREE (1 year) | 4 minutes |
If you're concerned about committing to a host for a year, you can use GoDaddy's 30-day money-back guarantee. However, you should know that the refund policy does not cover domain registrations.
Companies that offer free hosting (with subdomains) include ByetHost, FreeHostia, and WordPress.com. However, paying for a hosting plan that supports a free custom domain is worth a few dollars a month.
Affordable shared hosting plans come with ample features and add-ons that make the cost well worth it.
Which Hosting Providers Give You a Free Custom Domain?
Many hosts on this list give you a free domain for your first year of hosting on a shared account. Hostinger, IONOS, and HostArmada are a few of our favorites that include this perk.
Among a free domain name, new customers also get features like:
A free content delivery network
Support for unlimited websites
Unlimited subdomains
One-click WordPress installations and FREE themes
The sheer competition in the shared hosting space has created hosting plans packed with free features to attract customers. This means that even site owners on a budget don't have to cut corners with hosting tools and features.
Choose a Custom Domain Name to Establish Brand Identity
Google Cloud hosting and other free tier accounts on AWS offer the most access to free hosting services for students and non-profits. But if you don't have any luck securing a long-term free plan from one of these providers, you can still opt for a free plan with a subdomain from WordPress.com, 000webhost, or InfinityFree.
At the end of the day, you may decide it's worth it to pay a small monthly price for a hosting plan with a free custom domain name. These plans are easy to come by and include all the features you need to build a beautiful, professional-looking site.
See Our Full Review of Kamatera
Whatever type of hosting plan you're looking for, Kamatera is a solid choice no matter the scale. Our reviewer Laura Bernheim recently took Kamatera for a spin, and rated the popular host a 4.9 in the Cheap Hosting category out of a perfect score of 5.0. Here's what Laura had to say about Kamatera:
Offering an astounding 30-day free trial of its cloud computing and storage hosting plans, Kamatera is a great choice for developers who value performance and scalability. Beginning site owners may be a bit overwhelmed at first, but the web host's managed cloud services and always-there support team will help you through any issues.
Before signing up for Kamatera, it's a good idea to read through Laura's full review to learn about all the features Kamatera offers. You can also compare it to other web hosts to ensure you're getting the best deal possible:
If you decide Kamatera is the right choice, keep in mind that it takes just minutes to deploy your Kamatera server space. And at $0.00 per month, it's a bargain considering the many great features that come in any Kamatera plan.
Advertiser Disclosure
HostingAdvice.com is a free online resource that offers valuable content and comparison services to users. To keep this resource 100% free, we receive compensation from many of the offers listed on the site. Along with key review factors, this compensation may impact how and where products appear across the site (including, for example, the order in which they appear). HostingAdvice.com does not include the entire universe of available offers. Editorial opinions expressed on the site are strictly our own and are not provided, endorsed, or approved by advertisers.
Our Editorial Review Policy
Our site is committed to publishing independent, accurate content guided by strict editorial guidelines. Before articles and reviews are published on our site, they undergo a thorough review process performed by a team of independent editors and subject-matter experts to ensure the content's accuracy, timeliness, and impartiality. Our editorial team is separate and independent of our site's advertisers, and the opinions they express on our site are their own. To read more about our team members and their editorial backgrounds, please visit our site's About page.