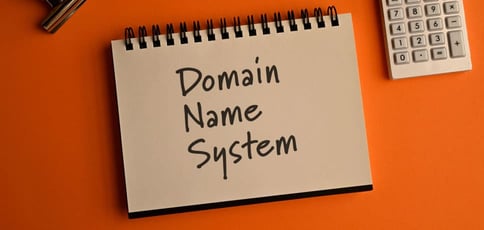 If you own a business, you understand the importance of having an online presence in today's digital age. So you order a feature-packed web hosting package, choose a personalized domain name, and jazz up your website with beautiful designs. Surely, you're ready to launch. But something's missing.
One thing we often overlook is the online security piece of the puzzle. In recent years, with the onset of the COVID pandemic and digital transformation, prioritizing online security has become an essential part of web success. DDoS attacks — a cybercrime where an attacker floods a server with internet traffic — have also become more prevalent.
For business owners, it is crucial to have a security plan set in place, especially when expanding your online presence. You want to be online at all times, and cyberattacks can make that tough. Leveraging DNS hosting to protect and provide a layer of redundancy for your websites can be useful. DNS hosting is also an excellent option to consider if you're looking to improve website performance and ensure better availability and reliability.
Below, we discuss the best free DNS hosting services, their features, and how DNS hosting works.
Best Almost-Free DNS Hosting
DNS hosting can help users in several ways, from allowing visitors to find your website faster to ensuring failover for your DNS server lookup. Choosing the right provider will give you the best service to protect your domain and suit your needs.
Although you have to pay a few dollars a month, we recommend GoDaddy's DNS hosting because it provides more features, wider coverage, and robust infrastructure. Below, we review GoDaddy's DNS service, which includes premium DNS hosting for a low monthly price.
World's largest domain registrar with 17+ million domains under management
FREE domain included with annual plans
Manage your domains via cPanel or Plesk
FREE email hosting at your domain
99.9% website uptime guaranteed
DOMAIN
RATING 4.5 ★★★★★ Our Review
GoDaddy: Our Expert's Review
Ryan Frankel (HostingAdvice.com): We'd be remiss not to include GoDaddy on this list of the top domain name hosting providers. Perhaps the most well-known name in the domain space, GoDaddy is widely recognized as the world's top registration services company, and the low-cost hosting is tough to beat. Go to full review »
| Money Back Guarantee | Disk Space | Domain Name | Setup Time |
| --- | --- | --- | --- |
| 30 days | 25 GB – Unlimited | FREE (1 year) | 4 minutes |
GoDaddy is the king of domain services. So it's no surprise that its platform offers top-notch DNS hosting packages. GoDaddy provides premium DNS hosting plans that start at $2.99 a month. Its server capabilities enable users to minimize security gaps, improve site availability, and increase performance speed.
GoDaddy's premium DNS hosting guarantees:
99.9% uptime
Unlimited domain management
Anycast global network
Mission-critical secondary DNS
DNS security for up to five domains
GoDaddy uses a global network of DNS servers to distribute user information. So a user looking up your domain will connect to the server closest to their location for the quickest response. Its DNS security also secures the lookup process and verifies every visitor to prevent hacking attempts.
Best Free DNS Hosting Providers
If you want to save a couple of dollars a month, these free hosting services will hook you up with outstanding performance for no cost. We'll discuss four of the top free DNS hosting providers on the market. Read below for more information on each host and its best features.
2. Namecheap
Namecheap is a top web hosting provider with more than 20 years in the industry. It offers almost every hosting service and complementary feature you would need to begin your web journey. And its extensive feature set includes DNS hosting.


Namecheap provides both free and premium DNS services. So if you would like to make a change later, they will both be available to you under the same host. No need for any migration or the hassles that come with it.
Namecheap's free DNS service includes the following:
Secondary and dynamic DNS
Host record support
24/7 customer support
Website security is essential, and Namecheap's DNS hosting acts as a secondary defense for users. Its free service is ideal for site owners looking to protect their websites from outages. By choosing Namecheap, you can ensure that your online presence will be visible to visitors and close gaps in your site's availability.
3. Cloudflare
Cloudflare has a strong reputation in the web hosting industry as a reliable provider of CDN services. But its solutions extend beyond CDN and cover everything with the need for its global network. Cloudflare leverages its global Anycast network to boost DNS resolution across more than 285 cities worldwide.

Some of our favorite Cloudflare DNS perks include:
Built-in DDoS protection and DNSSEC
Blazing-fast authoritative DNS response speeds
Easy-to-use user interface
Cloudflare's free DNS plan covers all the bases. And don't let its pricing fool you into thinking the service is below average. Cloudflare managed DNS hosting has some of the fastest speeds on the market, delivering an average DNS lookup speed of 11ms.
If you're searching for a trustworthy DNS host, Cloudflare is it. With unparalleled redundancy, fast speeds, and built-in security, you won't have to worry about your website's availability falling through the cracks.
4. ClouDNS
ClouDNS provides free and premium DNS hosting powered by a global Anycast network. The company specializes in DNS services, so you can trust that it focuses on delivering the best DNS hosting. Users can choose from four plans: free forever, premium, DDoS-protected, and GeoDNS package.


ClouDNS's free plan comes with the following features:
Four Unicast DNS servers
50 DNS records
Dynamic DNS
24/7 live chat support
500K DNS queries a month
Its free DNS plan offers quite a bit of power for the price. A beginner can easily benefit from its features and the amount of resources the package provides. If you're still unsure about ClouDNS's reliability, no need to worry because the company has serviced huge brands from TikTok and Kia to Hostway and Riverbed.
5. Hurricane Electric Internet Services
Hurricane Electric is a global ISP that provides IP transit and access to thousands of networks around the world. The company does it all to provide users with the best connectivity and low latency-based products. And its free DNS service is only another branch of its global connectivity tree.


Some of our favorite Hurricane Electric features include:
Geographically diverse servers
Multiple reverse zone formats
Multiple domains per account
Customer support
Hurricane Electric is a solid DNS hosting provider and has a battle-tested global network to show for it. With Hurricane Electric's worldwide servers, you won't have to worry about latency for your visitors. Also, since launching in 1994, the team has had a trusted reputation in the hosting and internet world. Feel free to check out its website for a reliable and 100% free DNS service.
What is DNS Hosting?
To understand DNS hosting, let's start with the meaning behind the acronym DNS. DNS stands for domain name system, which is the system used to translate IP addresses to domain names. Since computers only communicate with IP addresses, the domain name system was created to help human users navigate the web and facilitate the communication process between search queries.
Each time a user performs a domain query, DNS servers must look up the corresponding IP address for that domain. DNS hosting provides the nameservers behind this operation. Most domain registrations include default DNS hosting. Users who purchase DNS hosting usually do so to improve performance and security with a secondary server.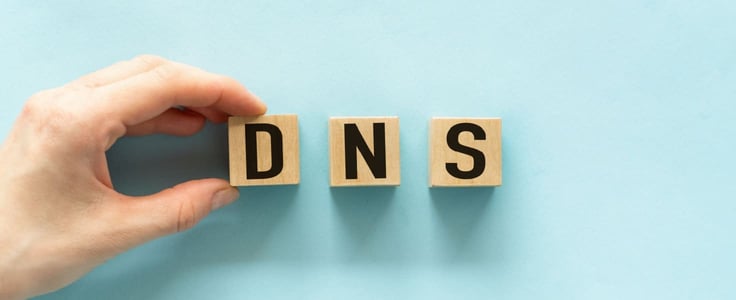 DNS hosting tends to involve two main features: secondary DNS and dynamic DNS. When researching DNS services, you will see these features within most plans.
Secondary DNS serves as a backup for your nameservers. It allows your domain zone's files to automatically back up on a second set of nameservers if the primary one goes down, which means the second set will handle all your domain requests.
Dynamic DNS, on the other hand, manages the updates of ever-changing IP addresses. Many of the web's IP addresses constantly change. So the dynamic DNS tracks these changes and automatically updates your nameservers and DNS records. This way, a website or web service can be reachable even when its IP address shifts.
These services boost the DNS resolution process and give users extra security in their web operations. Users can usually find secondary and dynamic DNS in premium plans. But some free plans offer them as well.
How Do DNS Queries Work?
Above, we established the basics of DNS hosting. But what does the hosting process actually entail? DNS queries follow an interesting process and help streamline web navigation. Without the domain name system, the web would not be at its height today because it wouldn't be as fun or easy to use.
When users type a domain name into the address bar, they set off a chain reaction between multiple servers that begins with that domain query. The DNS server that maintains the directory of domain names then translates the domain into its corresponding IP address to answer the user's request.
Hosting providers position DNS servers, which include recursive, root, TLD, and authoritative nameservers, around the world. This way, the DNS server closest to the user can respond to requests for lower latency and quicker DNS resolution. The recursive server starts the lookup process, which ends with the authoritative nameserver.
Why is DNS Hosting Important for Performance?
DNS hosting plays a significant role in website performance. Since it helps facilitate the domain lookup process, it can affect how quickly a user gets their domain query answered. This speed can, in turn, impact your website's user experience if your website isn't found fast enough.
When you leverage DNS hosting, you can gain access to a network of DNS servers. So if you have global visitors, the server in the location closest to them will answer their queries, resulting in a quicker response time. Essentially, DNS hosting allows you to accelerate your DNS server lookup time.
Another way DNS hosting influences performance is through improved uptime and availability. Uptime is crucial for businesses because they need to be online 24/7 to maintain traffic. Having a secondary DNS solution helps with that. This redundancy allows users to have a backup set of servers in case of failover. So if a lookup fails on your primary server, the query will be sent to the secondary server for the correct IP address.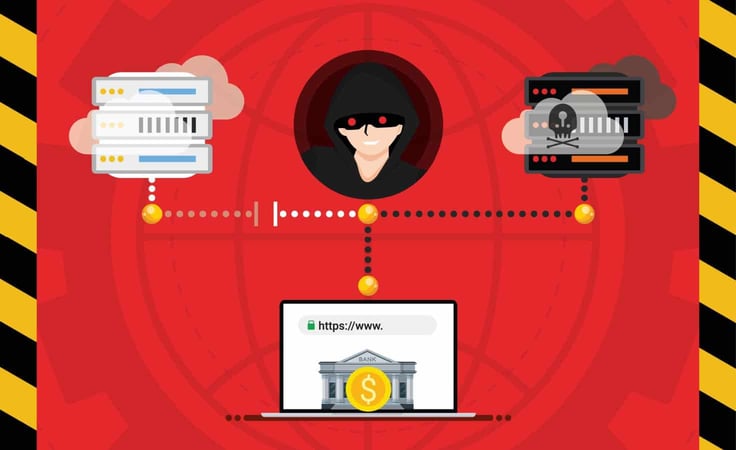 Finally, DNS hosting can also boost security against attacks. It does so by helping block bad actors from accessing your site and hacking it. For instance, GoDaddy's premium DNS service can verify visitors and stop hackers from sitting on your DNS servers to listen to sensitive customer data. DDoS attacks have also become a primary way for attackers to take down user sites. In the event of a DDoS attack, DNS hosting can provide you with a backup server so your website can stay available and online. Many DNS servers also include DDoS protection.
Choosing the Best DNS Hosting Provider
DNS hosting offers users great benefits that can't be overlooked. Business owners can receive unmatched reliability, performance, and security with DNS services. With uptime being such a crucial factor for online businesses, subscribing to a DNS hosting plan can allow them to create a redundant and secure environment for their customers that is available 24/7.
Free DNS hosting is an excellent option for many people. When looking for a free DNS provider, you should look for one that offers top-notch lookup speeds, a global server network, secondary and dynamic DNS, and customer support. These features will ensure you receive the assistance and performance you need to succeed online.
After subscribing to a free plan, you may determine that your business and website traffic needs more resources and capabilities. A premium plan may be the answer. Thankfully, various premium DNS providers are available, with many free providers also offering paid plans. When making your final choice, the best decision will be the DNS provider that helps you establish your goals and protect your website needs.
Further Reading: "5 Best: Free DNS Hosting (Oct. 2023)"
Hopefully, our recommendation of GoDaddy fulfills all your web hosting needs. Starting at just $2.99 per month and rated 4.5 overall, GoDaddy gives users plenty of bang for the buck. Among our favorite features:
World's largest domain registrar with 17+ million domains under management
FREE domain included with annual plans
Manage your domains via cPanel or Plesk
FREE email hosting at your domain
99.9% website uptime guaranteed
If you'd like recommendations similar to GoDaddy and others in 5 Best: Free DNS Hosting (Oct. 2023), check out these popular guides. You'll find comparisons of GoDaddy to other hosts on pricing, features, support and more:
And of course, if GoDaddy is your top choice, you can get started now at just $2.99/month. GoDaddy is easy to set up and scale, no matter the size of your next project.
Advertiser Disclosure
HostingAdvice.com is a free online resource that offers valuable content and comparison services to users. To keep this resource 100% free, we receive compensation from many of the offers listed on the site. Along with key review factors, this compensation may impact how and where products appear across the site (including, for example, the order in which they appear). HostingAdvice.com does not include the entire universe of available offers. Editorial opinions expressed on the site are strictly our own and are not provided, endorsed, or approved by advertisers.
Our Editorial Review Policy
Our site is committed to publishing independent, accurate content guided by strict editorial guidelines. Before articles and reviews are published on our site, they undergo a thorough review process performed by a team of independent editors and subject-matter experts to ensure the content's accuracy, timeliness, and impartiality. Our editorial team is separate and independent of our site's advertisers, and the opinions they express on our site are their own. To read more about our team members and their editorial backgrounds, please visit our site's About page.