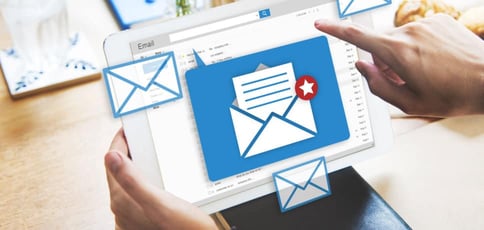 If you want to create a complete and personalized online brand, you must know the best custom domain email hosting in the game. Custom domain email hosting allows users to put their own touch on their email addresses and communication, showcasing professionalism and credibility. Email hosting also completes the web presence, especially for users running blogs or online stores. It allows visitors to contact you while keeping all online branding materials connected under one domain name.
Now, tons of email hosting providers exist out there. Choosing the right one is where the challenge lies. To pick the best one, you must know the essential features of a good plan and your goals for your email account. Most email hosting plans include ample storage, some form of protection, and 24/7 support.
Email giants, such as Google Workspace and Microsoft Office, are great options for starting off. But if you want to keep your digital assets connected under one web host, many hosting providers offer their own email hosting services or a third-party variety. By going with a web host, you can also use your custom domain name as your email extension.
Below, we discuss the top web hosting companies that provide the best custom domain email hosting on the market. We'll go through their selling points and the features they include in their plans. Read on for the rundown.
Bluehost: Best Overall
It's no surprise that Bluehost is at the top of our list. Bluehost boasts 20 years of experience in the hosting industry and continues to be a blistering force among the WordPress community. Users flock to its easy-to-use hosting plans and user-friendly interface to power and manage everything from personal blogs to eCommerce storefronts. And the web host has all the essential features, including email hosting.
Bluehost's email hosting is powered by Google Workspace. The host partnered with Google to offer three budget-friendly plans for seamless collaboration and communication. Its base plan starts at $3 per month and includes a custom domain email address, 30GB cloud storage, and the full suite of Google productivity tools. Bluehost makes email easy to manage with Google Workspace integrated into its control panel. Users also receive spam and virus protection and 24/7 support.
Users can also access Webmail through Bluehost. It offers two popular webmail clients, Roundcube and Horde, capable of delivering a robust email experience.
FREE domain and unlimited emails
Secure email with 3 webmail solutions
$200 in advertising credits with Google and Bing
Google app integration available
FREE Office 365 mailbox for your first 30 days
EMAIL
RATING 4.8 ★★★★★ Our Review
Bluehost: Our Expert's Review
Ryan Frankel (HostingAdvice.com): For email hosting with security and tons of available features, Bluehost is one of our favorites. The company includes a free domain name for a year, POP3 and IMAP security for unlimited emails, plus email forwarding and three web-based email solutions. Go to full review »
| Money Back Guarantee | Disk Space | Domain Name | Setup Time |
| --- | --- | --- | --- |
| 30 days | 10 GB SSD – 100 GB SSD | FREE (1 year) | 5 minutes |
Hostinger: Cheapest
Hostinger, known for its affordable and simple hosting environment, equips users with high-performing hardware and all bells and whistles in between. The hosting company offers every server type except dedicated hosting and all the essentials, from a website builder to domain registration. Its email hosting service is also varied, providing both separate email hosting plans and free email accounts within its hosting plans.
Customers can purchase email hosting plans from Google and Titan Email through Hostinger. The web hosting company maintains its affordable pricing through email hosting, with plans starting below $1 per month.
Its Titan email plans include email templates, a read-receipt feature, and follow-up reminders. Users can also import their email messages and contacts to their new inboxes. Both Google and Titan provide advanced security.
As for the free email service included in its hosting plans, it allows users to create up to 100 domain-based addresses and has a friendly webmail interface for easy management. However, the storage limit is small, with each mailbox getting only 1GB of email storage.
Easily import contacts, messages, and calendars
FREE domain name with annual plan
1-click integrations with 50+ productivity tools
Collaborate with polls, shared to-do lists
Less than $1 per mailbox per month!
Get started on Hostinger now.
EMAIL
RATING 4.8 ★★★★★ Our Review
Hostinger: Our Expert's Review
Laura Bernheim (HostingAdvice.com): Showing major value, Hostinger email plans come complete with all the collaboration and productivity tools you'd expect from higher-priced hosts. We especially love the easy integrations with platforms like Twitter, Google Drive, and others. Go to full review »
| Money Back Guarantee | Disk Space | Domain Name | Setup Time |
| --- | --- | --- | --- |
| 30 days | 50 GB SSD – 200 GB SSD | FREE (1 year) | 3 minutes |
SiteGround: Best Customer Support
If you prioritize customer support when looking for a hosting service, SiteGround is your web host. SiteGround touts one of the best customer support staff in the industry and goes above and beyond to answer customer needs. Setting up an email hosting account can be painless, but knowing you have support can give you peace of mind if any trouble pops up. We ranked SiteGround as our top customer service host because its team works around the clock to respond to questions and replies to support tickets within 10 minutes.
Besides its super-fast support, its custom email domain service has all the perks and is complimentary with all its web hosting plans. Users can leverage its free email migrator to transfer their existing email accounts automatically. SiteGround is one of the few hosts to offer unlimited email accounts in all its plans and allow individual access to other external users. Its email service supports SMTP, POP3, and IMAP protocols and enables users to create forwarders and autoresponders.
Unlimited email hosting at your domain
Compatible with multiple webmail and email clients
Secure email protocols and anti-spam solutions
Easy oversight via cPanel and FREE site builder
Ideal for business email hosting with 99.9% uptime
EMAIL
RATING 4.4 ★★★★★ Our Review
SiteGround: Our Expert's Review
Alexandra Anderson (HostingAdvice.com): SiteGround offers excellent email hosting services — compatible with all major webmail and email clients, including RoundCube and Outlook. Email hosting customers get unlimited email accounts at their domain, secure email protocols, and SPAM filters. Go to full review »
| Money Back Guarantee | Disk Space | Domain Name | Setup Time |
| --- | --- | --- | --- |
| 30 days | 10 GB SSD – 40 GB SSD | New or Transfer | 6 minutes |
A2 Hosting: Fastest
A2 Hosting provides top-speed hosting infrastructure and plans packed with features and support. The web hosting company stays true to its motto and delivers everything users need to launch a successful web presence, including a powerful email hosting service.
A2 Hosting partners with email host Titan to provide a robust email package. Pairing its reliable hosting performance with Titan's technology allows A2 Hosting to ensure fast messaging and a smooth email experience.
As for its free email hosting, A2 Hosting offers unlimited email accounts through Webmail clients, Horde and Roundcube. Users can brand email addresses with their domain name and access these accounts via mobile or browser.
The email host also supports SMTP, POP3, and IMAP. A2 Hosting also has free email marketing software with newsletters, contact forms, list management, and spam filtering. All these features have a money-back guarantee. With A2 Hosting, you get a secure email service built on fast email server infrastructure for an ideal experience.
FREE software for webmail, newsletters, contact forms, list management, and spam filtering
Unlimited inboxes, forwarding, and autoresponders
Secure POP3, IMAP, and SMTP messaging
Unlimited storage and transfer with FREE SSL
Get more than 75% off today (was $7.99/month)
EMAIL
RATING 4.9 ★★★★★ Our Review
A2 Hosting: Our Expert's Review
Alexandra Anderson (HostingAdvice.com): Combining the internet's most popular and secure email technologies with high-speed and reliable infrastructure, A2 Hosting ensures your messages are delivered on time. As a recipient, you'll appreciate the company's multiple spam filtering programs, along with autoresponders and forwarding. Go to full review »
| Money Back Guarantee | Disk Space | Domain Name | Setup Time |
| --- | --- | --- | --- |
| 30 days | 100 GB SSD – Unlimited SSD | New or Transfer | 4 minutes |
InMotion Hosting: Most Secure
Every business owner wants to protect their data and online brand. So going with a web host that prioritizes security would be a no-brainer. InMotion Hosting provides a secure base for your web presence with reliable performance and advanced security.
For its business email hosting, the company offers Unlimited SPAM Safe™ protection for email with IMAP. Its base plan starts with 10 email addresses, but from there, it increases to unlimited.
Users can build professional email accounts that are domain-based and accessible from any device. If you're going for the lowest shared plan, you will receive 1GB of email storage per inbox. InMotion's highest plan has 20GB per inbox.
InMotion Hosting makes it easy to create and manage your email hosting. Each of its plans includes cPanel software that enables users to create their email. Customers can also use desktop programs, Microsoft Outlook, Apple Mail, and Thunderbird, to connect and check their email.
FREE domain registration or no-downtime transfer
Unlimited SPAM Safe™ email with IMAP
1-click app installer and FREE marketing tools
Business-class hardware and eCommerce-ready
SSD storage plus FREE backups and SSL security
EMAIL
RATING 4.5 ★★★★★ Our Review
InMotion: Our Expert's Review
PJ Fancher (HostingAdvice.com): For business-class email hosting, look no further than InMotion Hosting. They offer a free domain name, SSD drive, and secure IMAP email, plus Google app integration with a three-step wizard. Go to full review »
| Money Back Guarantee | Disk Space | Domain Name | Setup Time |
| --- | --- | --- | --- |
| 90 days | 100 GB SSD – Unlimited | FREE (1 year) | 5 minutes |
HostGator: Best Unlimited Emails
HostGator gives users ample email power to boost their web communications and presence. It's the only email hosting provider on this list offering unlimited email accounts and storage, which is a massive win for users with email-intensive work and goals.
HostGator is also a reputable and battle-tested host that has been serving customers since 2002. Email communication needs a secure and reliable foundation, and HostGator can ensure that.
HostGator provides webmail access via multiple clients, including Horde and Roundcube. With IMAP support, users can access their email accounts through their mobile devices. As for advanced email tools, customers can leverage an email alias, forwarding, mailing lists, and autoresponders.
HostGator also offers a seamless upgrade for Google Workspace. You can use a custom domain name for your email addresses and access all the Google apps, including Calendar and Google Docs.
Unlimited email accounts and storage
FREE migration, domain, and SSL certificate
Webmail access via Horde and Roundcube
FREE SpamAssassin and weekly backups
Seamless G Suite upgrade for more productivity
EMAIL
RATING 4.4 ★★★★★ Our Review
HostGator: Our Expert's Review
Ryan Frankel (HostingAdvice.com): Woven into HostGator's well-appointed web hosting plans is all the email power you'll ever need. Unlimited addresses and storage, coupled with ready-to-go Horde and Roundcube webmail clients, combine with the host's high-class infrastructure to provide reliable and secure sending environments. Go to full review »
| Money Back Guarantee | Disk Space | Domain Name | Setup Time |
| --- | --- | --- | --- |
| 30 days | Unlimited | FREE (1 year) | 4 minutes |
HostPapa
From the moment you hop on the HostPapa site, you can see that the provider values the importance of a comprehensive hosting experience. Its hosting plans include all the essential features, from free domain registration to website building and site migration.
Users will have an easy time setting up their web journey with HostPapa as well as their domain-based email accounts. HostPapa offers three options for email hosting, including its advanced business email hosting plan, Microsoft 365, and Google Workspace integration.
HostPapa provides free email hosting with all of its shared server plans. Its first package has 10 email addresses, then increases from 100 addresses to unlimited. Its separate professional email service is excellent for small business owners. Users can create a custom email address and get up to 5GB of storage per inbox.
As for security, users receive anti-spam, anti-malware, and antivirus protection. HostPapa allows you to track your email across devices with unlimited IMAP connections, route messages with email aliases, and manage everything on an easy-to-use webmail dashboard.
FREE drag-and-drop HostPapa website builder
Host unlimited WordPress sites on one account
24/7 support via phone, email, and live chat
FREE domain registration and email accounts
99.9% uptime guarantee and unlimited bandwidth
EMAIL
RATING 4.4 ★★★★★ Our Review
HostPapa: Our Expert's Review
Laura Bernheim (HostingAdvice.com): Where HostPapa shines is with shared hosting, which offers affordable and feature-rich plans geared toward helping both website and small business owners grow their online presence. HostPapa wants to be more than just a web host, according to CEO Jamie Opalchuck, who told us that the company aims to be a 1-stop shop for small businesses looking for a seamless and simple experience to help them grow. Go to full review »
| Money Back Guarantee | Disk Space | Domain Name | Setup Time |
| --- | --- | --- | --- |
| 30 days | 100 GB SSD – Unlimited SSD | FREE (1 year) | 5 minutes |
GoDaddy
GoDaddy is the largest, trusted domain registrar in the world. With its success rate, you're bound to find a high-quality domain from its registration process. What's better than finding the perfect custom email domain from the domain king itself?
If you're on a budget, GoDaddy does a great job consolidating essential features into one hosting package for your web needs. Its plans include a free domain for a year and free email hosting from Microsoft 365.
Users don't have to worry about the reliability of GoDaddy's email hosting, as each plan includes email privacy with 256-bit encryption and fraud, virus, and spam protection. GoDaddy also offers an email alias feature to keep your email address hidden. If you need more than 10 email addresses, the GoDaddy support staff is only a call away to help you along your email hosting journey.
Professional email solutions on your domain
Microsoft Outlook and Office 365 available
World-class data security and spam filtering
HIPAA-compliance features with premium plans
99.9% uptime guaranteed
EMAIL
RATING 4.6 ★★★★★ Our Review
GoDaddy: Our Expert's Review
Ryan Frankel (HostingAdvice.com): Arguably the most noteworthy name in domain and email hosting, GoDaddy touts premium, affordable email and productivity solutions for personal use and businesses of all sizes. Whether you just need a couple gigs of email storage or a robust hosted email server with Office 365, GoDaddy has you covered. Go to full review »
| Money Back Guarantee | Disk Space | Domain Name | Setup Time |
| --- | --- | --- | --- |
| 30 days | 25 GB – Unlimited | FREE (1 year) | 4 minutes |
What is Email Hosting?
Email hosting is an online hosting service that runs and operates email server space for users to rent out under a monthly or annual subscription. This should not be confused with a traditional email account from an email provider such as Gmail or AOL mail. Email hosting provides more features and is usually hosted with a web hosting provider.
Many web hosting companies offer email hosting services within their plans, but users can also purchase email hosting plans separately from these hosts. Web hosts typically have servers dedicated to email data for users to rent space and power their email addresses and inboxes. Hosting companies also partner with third-party email hosting providers, including Microsoft 365 and Google Workspace, to deliver email hosting plans.

While looking at email hosting, you may see at least one of these three email protocols listed in the host's feature description. Email hosting uses these protocols to power email messaging:
SMTP (Simple Mail Transfer Protocol) helps facilitate the transfer process of email messaging. It directs how emails move from one server to another server and email inbox, allowing users to send messages between each other's inboxes.
POP (Post Office Protocol) enables users to retrieve and download email messages from an email server to a local computer. These emails are then deleted from the server and are no longer available from other devices, only from the local computer.
IMAP (Internet Message Access Protocol) is more accessible than POP, allowing users to access their email messages anywhere or on any device. The emails remain on a server and are transmitted to users through their email service.
Choosing between POP and IMAP protocols can help direct your choice of hosting providers since not every host supports all email protocols.
Why Do I Need a Custom Email Domain?
A custom email domain can be pretty valuable, especially for small business owners and users who want to build a brandable web presence. Custom email domains allow you to place your brand-name on your email address instead of on typical extensions from Gmail or AOL mail. With this feature, users can maintain a connected stream of their brand materials and boost their credibility when communicating with others through email.

You can only go so far in personalization with a traditional webmail account. By getting an email hosting service, you can use your domain name as your email address extension and show off your brand-name each time you send an email. It can also help you stay organized with a separate business email, where you can also manage access for other employees in your business.
When choosing a custom email domain, keep it simple. You want it to look professional, so people and customers can see you as a credible and legitimate business. We recommend going with an email address that lists your name or a generic department name along with your brand or custom domain name after the @ symbol.
What Features Should I Look for in an Email Hosting Plan?
Similar to web hosting, email hosting also has its plan staples. When choosing an email hosting plan, users should look for a standard package of features that will support their email messaging and maintain the performance of their inbox. Most web hosts offer a free domain with their hosting plans, so that is the first feature you should consider.
Email hosting plans have both hosting resources and email tools included. Depending on your needs, you should look for a package that fits your storage and mailbox requirements. Some web hosts offer support for all three email protocols, while others don't. So knowing which protocol you need will help you narrow your choices. Security is also essential, as many web hosting providers offer spam and antivirus protection.

Other email tools include email forwarding, autoresponders, email aliases, and email templates. These tools help boost the user experience and can be essential for your project or email marketing. You may also want webmail support and the ability to sync your email across your devices, so look out for the features as well.
Your web hosting provider's server performance can also directly affect your email hosting. Depending on the scope of your project, you may need to choose between shared hosting or other types. But ensuring your hosting provider has reliable email server infrastructure is a primary requirement for all email hosting plans.
Can I Get Email Hosting for Free?
There are tons of free email hosting providers out there, but you should proceed cautiously. Other than mainstream email hosting clients such as Google and Yahoo, free email hosting providers can be unsafe. In exchange for the free service, these hosts may breach user privacy and underdeliver on other aspects, including support and reliability.

Free email hosting also doesn't include custom domain addresses. You will have to use an email with their subdomain attached. So if you're looking for reliable performance and personalization, it would be best to go with a cheap email hosting provider that offers plans and the features you need.
You can also get a free trial if you're not entirely sold on email hosting. As for other options, Rackspace email offers an affordable base plan with all the features you need. You can try a free business email setup for 14 days or its Hosted Microsoft Exchange plans. Zoho Mail also provides ad-free mail with excellent protection, storage, and account size.
Choosing the Best Custom Domain Email Hosting Provider
Email hosting is a significant piece of the branding puzzle of a web presence. With a custom domain-based email address, users can take their business or online project to the next level. A custom domain email allows you to build your brand outside your website and through business communications. It shows personalization and backs up your credibility. You can quickly establish a marketing and communication channel with one.
But choosing the best email hosting provider comes down to your agenda. Small business owners with employees may need multiple email accounts, ample storage space, and accessibility. A blogger, on the other hand, may need marketing tools and fewer hosting resources.
Users should always look for a hosting provider with reliable server performance and support for their email protocol. Knowing whether you need a webmail interface or an email client can also sway your decision. Luckily, multiple high-performing hosts offer the essentials you need regarding email hosting. By doing a little research, you will definitely find the best email match for you.
Further Reading: "8 Best Custom Domain Email Hosting Services (Oct. 2023)"
Hopefully, our recommendation of Bluehost fulfills all your web hosting needs. Starting at just $2.95 per month and rated 4.8 overall, Bluehost gives users plenty of bang for the buck. Among our favorite features:
FREE domain and unlimited emails
Secure email with 3 webmail solutions
$200 in advertising credits with Google and Bing
Google app integration available
FREE Office 365 mailbox for your first 30 days
If you'd like recommendations similar to Bluehost and others in 8 Best Custom Domain Email Hosting Services (Oct. 2023), check out these popular guides. You'll find comparisons of Bluehost to other hosts on pricing, features, support and more:
And of course, if Bluehost is your top choice, you can get started now at just $2.95/month. Bluehost is easy to set up and scale, no matter the size of your next project.
Advertiser Disclosure
HostingAdvice.com is a free online resource that offers valuable content and comparison services to users. To keep this resource 100% free, we receive compensation from many of the offers listed on the site. Along with key review factors, this compensation may impact how and where products appear across the site (including, for example, the order in which they appear). HostingAdvice.com does not include the entire universe of available offers. Editorial opinions expressed on the site are strictly our own and are not provided, endorsed, or approved by advertisers.
Our Editorial Review Policy
Our site is committed to publishing independent, accurate content guided by strict editorial guidelines. Before articles and reviews are published on our site, they undergo a thorough review process performed by a team of independent editors and subject-matter experts to ensure the content's accuracy, timeliness, and impartiality. Our editorial team is separate and independent of our site's advertisers, and the opinions they express on our site are their own. To read more about our team members and their editorial backgrounds, please visit our site's About page.