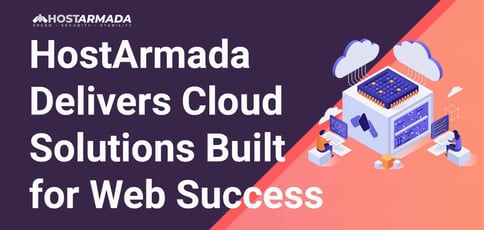 TL; DR: HostArmada provides fast, stable, and secure cloud solutions for every type of user, whether experienced or beginner. The hosting company ensures customers always receive the latest technology to power their hosting environment. Prioritizing customer needs is an integral part of HostArmada's business processes. Adapting to market demands has allowed HostArmada to provide users with site optimization for Google rank positioning, an all-in-one cybersecurity solution to prevent cyberattacks, and high-performing cloud technology for agility and flexibility.
The tech landscape has changed dramatically over the last few years, partially due to the COVID-19 pandemic. During times of uncertainty, many companies looking for flexibility adopted cloud services to help them power their operations. Digital transformation also led more businesses online, prompting users to become aware of the prevalence of cyberattacks and their many forms. In an ever-evolving digital field, companies need agile and powerful tech partners to remain competitive and on top of new changes.
HostArmada, a web hosting provider that got its start during the COVID-19 pandemic, understood the value of remaining agile amid change right from its inception. "HostArmada is a corporation born in the dawn of COVID. Before we even set foot in the office, we were forced to abandon it. That turned out to be one of the best decisions we have made," said Bogdan Toshev, General Manager at HostArmada.
From there, the hosting company went virtual. Going remote allowed the HostArmada team to reach more people and create a diverse workplace with employees from all over the world. But HostArmada didn't take this agile approach only for the future of its work environment. The team also built a cloud platform to keep users up to date with the latest technology and trends within the market.


With HostArmada, users can trust that they are receiving well-maintained and relevant resources for their current atmosphere. And that all starts with paying attention to customer satisfaction.
"Listening to customers' needs is something in which we also excel. After extensive research, we incorporated the best technologies on the market into our product line, satisfying the loading speed cravings of every website and evolving with ease of use in mind," said Bogdan.
Providing a Fast, Reliable, and Secure Cloud Platform
Over the years, the hosting world has adjusted its offerings to meet the demands of customer needs in a changing tech climate. HostArmada has done a fantastic job addressing market shifts by providing its own response. Delivering a complete managed cloud solution, from shared hosting to dedicated server hosting, allowed the hosting provider to offer users the hosting they needed to succeed in the current landscape.
"From the very start, our team decided to adopt cloud technology and implement it fully across all our products. Enhanced with extra affordability without sacrificing performance, our clients get the newest technology on the market for a fraction of the cost they would pay elsewhere," said Bogdan.
The HostArmada team positions users for success by supplying them with hosting essentials and doing its part in ensuring customers get the best results. For instance, a few years ago, Google shook up its ranking criteria and added loading speeds as a factor that influences a website's ranking.
"That drastically changed the web hosting niche, moving the focus not only on uptime and support but also on the speed that the project hosted on our servers will perform. This is something that HostArmada is known for and is expected by anyone who signs up for our web hosting solutions," said Bogdan.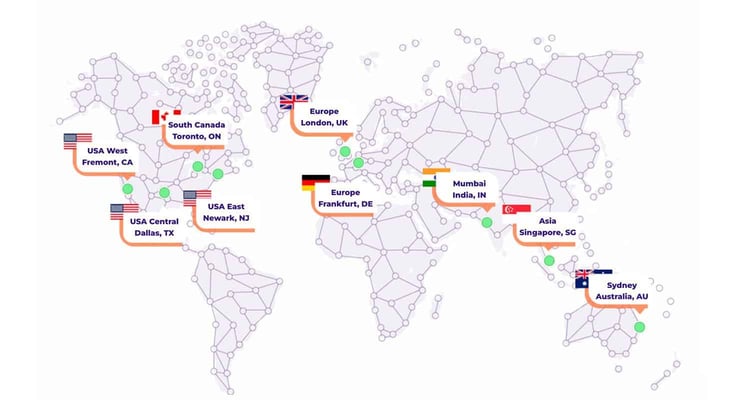 HostArmada's fast-loading website optimization, paired with a 99.9% uptime guarantee, gives users the speed and stability to satisfy their needs. Other than performance metrics, HostArmada also prioritizes website security. With the demand for cybersecurity at its highest, the team decided to integrate an all-in-one security solution to protect users and keep their websites running well. HostArmada leveraged its experience with advancements in AI to build features that will constantly prevent massive cyberattacks on client websites.
"Once hosted with us, our customers can feel the improvement in loading speed and also see how in time, their websites remain fully secured and always accessible. That translates into better SEO ranking, lower bounce rate, and more sales leading to increased ROI," said Bogdan.
Championing Users with Award-Winning Customer Support
Bogdan told us the best part of HostArmada's products is that they bring users peace of mind, and that is in large part due to the HostArmada team. The hosting company won a G2 award for best support in the fall of 2022, exhibiting its dedication to the success of its customer base. From delivering best-in-class infrastructure to thoughtful technical support, HostArmada helps make hosting easier for its clients in several ways.
"From the very start, our customers do not feel cheated or underserved because the cost of our services is quite competitive, and at the same time, we have no hidden fees or extra charges," said Bogdan.
But its support doesn't stop at pricing. For HostArmada, having excellent customer service is synonymous with having a great hosting product. Bogdan told us a great hosting solution doesn't mean that users know how to handle it independently but that there is a supportive team behind that product helping users along the way.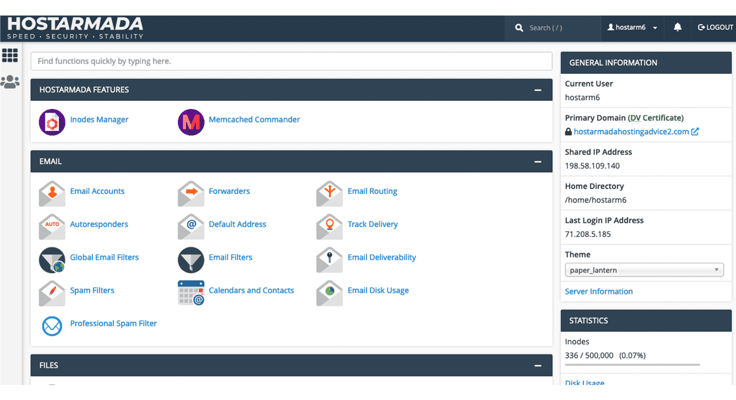 "With us, everyone receives a premium level of assistance for no extra cost. The attention our certified experts give to every customer is exceptional and surely appreciated, for which HostArmada scores high on many customers' review websites," Bogdan said.
The HostArmada team also incorporates customer feedback into its development process. Ensuring customer needs are met is a top priority for HostArmada. The team considers and explores every idea, issue, or comment it receives from customers. After researching these requests, HostArmada conducts extensive testing before implementing them if they provide positive results.
"HostArmada is always open to improvements based on customer suggestions, and we often express our gratitude toward our most involved customers through small rewards. That is mutually beneficial, which is another aspect our users love," said Bogdan.
Delivering the Latest Technology for Agile Cloud Solutions
Customers need up-to-date hosting solutions to keep their websites running smoothly. With HostArmada, that's not a problem, as the hosting company makes sure to deliver modern and fresh technology at all times.
"Basing our products on the latest technologies and advancements in the web hosting niche is only one part of the equation, and it is a variable. Meaning we must do more than just set it and forget it. That we call the constant process of maintenance and improvement internally," said Bogdan.
By updating its products, HostArmada ensures that users receive the best results for their online projects. The team also focuses on simplifying the customers' hosting experience while maintaining the cloud's flexibility. Bogdan told us that HostArmada's development mindset is based on providing users with the necessary tools and capabilities to achieve whatever they are after in the most efficient manner.
"We want our customers to have various ways to achieve their goals at their disposal, available at all times. With that in mind, we will be revealing a lot of new features in the months following months, so stay tuned," said Bogdan.