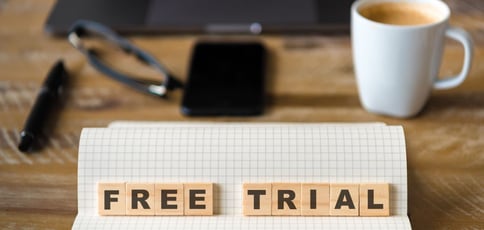 We've all heard of the major public cloud platforms, including Amazon Web Services (AWS), Google Cloud Platform (GCP), Oracle, and Microsoft Azure. All offer free trials that allow programmers to preview and evaluate their development resources. But unless you're building a resource-intensive application, you may be better off with an independent cloud provider
With the cloud hosts on this list, you can save money and develop advanced websites with better customer support and long-term pricing than public cloud providers.
Let's dive into our top picks of the best cloud hosting with free trials.
1. Kamatera: 30-Day Free Trial
Credit Card Required: Yes
Kamatera tops our list with the best free cloud hosting offer. At Kamatera, registered users receive a managed cloud environment with a suite of integrated products designed for custom web and mobile application development. The 30-day free trial is excellent to test the cloud load-traffic balancing system that Kamatera has developed for high-traffic clients.
Ultimate scalability with limitless customizations
Create and deploy servers in 60 seconds
Easily add load balancers and firewalls
Stellar 99.95% uptime guarantee
Sign up today for a 30-day FREE trial
CLOUD
RATING 4.9 ★★★★★ Our Review
Kamatera: Our Expert's Review
Laura Bernheim (HostingAdvice.com): Starting with more than 60 operating system images to choose from, Kamatera is a strong option for developers who know exactly what environment works best for their project. Customize your cloud server as needed and deploy in less than a minute. Go to full review »
| Setup Time | Disk Space | CPU | RAM |
| --- | --- | --- | --- |
| 5 minutes | 20 GB SSD – 4 TB SSD | 1 – 104 cores | 1 GB – 525 GB |
Kamatera's effective use of automation and virtualization allows developers to customize unique configurations for web servers with advanced tools. Kamatera offers instant scaling with a 99.95% uptime guarantee, which can be tested on the free trial.
Kamatera has Cloud VPS options with managed and unmanaged support for stack software with a free website migration.
Kamatera's Cloud VPS system allows admins to choose the level of CPU required for the servers, causing prices to vary in accordance with performance. The precise amount and variety of cloud storage associated with each server can be set through the admin panel.
Kamatera makes it possible to manage multiple domains with isolation in production, using unified configuration with their AMP. Accounts do not include a domain name with the web hosting trial.
2. Cloudways Free Trial: 3 Days Only
Credit Card Required: No
Cloudways is a multicloud service provider with managed VM environments available on AWS, GCP, and DigitalOcean. DigitalOcean now owns Cloudways, and the prices for the cloud servers are much lower. A Cloudways plan on DigitalOcean is roughly $15-$30 monthly, while the VM hosting on AWS & GCP costs $50 to $100 monthly.
Managed cloud hosting with 24/7/365 monitoring
Choose from 5 popular cloud providers
Auto-healing cloud servers with FREE backups
3-day free trial with no credit card required
Host unlimited apps with no contract lock-in
CLOUD
RATING 4.6 ★★★★★ Our Review
Cloudways: Our Expert's Review
Alexandra Anderson (HostingAdvice.com): If you can't beat the cloud provider behemoths, offer their infrastructure as a service. Cloudways gives customers their choice of cloud platform: AWS, Google, Linode, Digital Ocean, or Vultr. Go to full review »
| Setup Time | Disk Space | CPU | RAM |
| --- | --- | --- | --- |
| 8 minutes | 20 GB SSD – 4 TB SSD | 1 – 96 cores | 1 GB – 384 GB |
The value of the Cloudways platform is the availability of fully managed hosting on public cloud hardware at Google, Amazon, and DigitalOcean. Cloudways is designed for projects that need to scale to support web traffic at high-performance standards but with the lowest costs.
You can use the free trial web hosting on projects, but only for three days before your credit card is required.
Cloudways is now offering a Cloudflare CDN add-on to every account. The Cloudways platform is worthy of free trial hosting and long-term platform adoption thanks to its software to automate updates of web server platform, code and database backups, and the presence of professional staging environments for CI/CD on domains.
3. Vultr: Free $250 Credit
Credit Card Required: Yes
Vultr gives software development teams the ability to deploy custom-configured web servers within a few minutes. The cloud computing platform is scalable in cost depending on the number of vCPUs, the amount of RAM, the storage space, and the monthly bandwidth.
Cloud Compute: 1 vCPU, 1 GB RAM, 25 GB Storage — $5/month
Optimized Cloud Compute: 1 vCPU, 4 GB RAM, 50 GB Storage — $60/month
Cloud GPU: Options for NVIDIA GPUs: A100, HGX H100, A40, & A16 — $90/month
Bare Metal: Dedicated servers in variable hardware configs from $250/month
Optimized Cloud Compute plans include AMD EPYC CPUs with NVMe SSD for elite performance. The base configuration offers four times the RAM of a standard Cloud Compute account. This is the best option for media, bloggers, and eCommerce stores.


Cloud GPU hosting allows developers in artificial intelligence, machine learning, and data science to run their apps in a custom environment. The hardware is based on different levels of NVIDIA GPU servers. Startups in Generative AI, including LLM training projects, can access NVIDIA GPU hardware at lower prices than public cloud options. Vultr delivers a new and innovative hosting platform to build professionally with NVIDIA datacenter resources.
The abundance of these advanced options led HostingAdvice to include Vultr in our top rankings for alternatives to AWS in cloud server hosting. GPU hosting competes with public cloud host products and is becoming part of a growing ecosystem with startups like Lambda, HuggingFace, and Banana.dev, but most of these companies still lack a free trial offer.
4. DigitalOcean: Free $200 Credit
Credit Card Required: Yes
DigitalOcean offers prices that beat most of the web hosting industry. The company became famous by offering $5 per month "droplets" that could be configured with any web stack. They now have premium upgrade options available for the service to run on higher levels of hardware, and the droplets are available at $4 monthly.
Basic Droplets: 1 vCPU, 512 MB RAM, 10 GB Storage — $4/month
CPU-Optimized Droplets: 2 vCPU, 4 GB RAM, 25 GB Storage — $42/month
Memory-Optimized Droplets: 2 vCPU, 16 GB RAM, 50 GB Storage — $84/month
Storage-Optimized Droplets: 2 vCPU, 16 GB RAM, 300 GB SSD — $131/month
DigitalOcean also offers extensive options for Kubernetes at lower prices than most public cloud platforms. The acquisition of Cloudways gives DigitalOcean a multicloud server management platform with options for cluster server orchestration across datacenters. Digital Ocean is not a web host for shared hosting, cPanel, or managed WordPress meant for beginner users.


Another major benefit of DigitalOcean is professionally managed database options for MySQL, PostgreSQL, MongoDB, and Redis. Use the $200 in free credits provided by DigitalOcean to develop on droplet servers or learn/test Kubernetes installations.
Note that the $200 free credits will expire after one year, even for the $4 Droplet servers. In our opinion, DigitalOcean is the best web hosting free trial for web development and software programming teams.
5. Linode + Akamai: Free $100 Credit
Credit Card Required: Yes
Linode is now the public-facing interface for building on Akamai resources. For compute services, there are options for Dedicated CPU, Shared CPU, High Memory Servers, Premium CPU Hardware, and GPU Servers with NVIDIA processing.
Also available are options for Kubernetes orchestration, and EdgeWorkers for distributed networking using virtualization across multiple datacenters.
Dedicated CPU – 4 GB RAM, 2 CPU cores, 80 GB SSD — $36/month
Shared CPU: 1 GB RAM, 1 CPU core, 25 GB SSD — $5/month
High Memory: 24 GB RAM, 2 CPU cores, 20 GB SSD — $60/month
Premium CPU: 4 GB RAM, 2 CPU cores, 80 GB SSD — $43/month
Like most of the other web hosts listed, Linode requires a credit card for the $100 credit. But you can also apply it to its GPU hosting service to test the development of apps in artificial intelligence and machine learning. This is an option for Generative AI hosting software development experimentation for companies that are bootstrapping their application platforms.


Linode's hosting services run through Akamai's tiers of datacenters with options for variable network transfer speed, storage, CPU, RAM, and GPU, among others, in the hardware or account configuration. This is an enterprise-ready platform with wholesale pricing for hardware that can scale to the highest levels of web traffic with reliability, but the costs can be overly prohibitive.
Best Cloud Hosts With Money-Back Guarantees
A money-back guarantee can be as valuable as a free trial or introductory credit when evaluating web hosts. This is a good way to benchmark hardware to compare similar services before committing to long-term contracts.
Elite hardware is updated on replacement cycles as short as four to six months with new advances in CPUs, GPUs, RAM, & SSD standards introduced.
The companies listed below are our top choices for a money-back guarantee. Although this cannot compare to the best cloud hosting free trials, it is valuable for platform evaluation. Expect to sign up for an account with an established reputation, then cancel only if it fails or underperforms.
The companies below have the best reputation to make this hassle-free.
Auto scaling with premium Intel processors
Customized operating systems (Linux or Windows)
Deploy Linux instances in less than 1 minute
SSD infrastrucutre optimized for your software
Transparent costs and by-the-minute billing
CLOUD
RATING 4.8 ★★★★★ Our Review
1&1 IONOS: Our Expert's Review
Alexandra Anderson (HostingAdvice.com): Boasting 99. 998% platform availability, the popular cloud hosting services from 1&1 IONOS deploy more than 2,500 virtual machines each week. Go to full review »
| Setup Time | Disk Space | CPU | RAM |
| --- | --- | --- | --- |
| 6 minutes | 80 GB SSD – 240 GB SSD | 1 – 24 cores | 512 MB.- 48 GB |
Credit Card Required: Yes
1&1 IONOS has the best reputation with years of service in the web hosting industry. You can rely on it to refund the money if you send a notice within 30 days that you are dissatisfied. Otherwise, you are responsible for the minimum contract term. There are no pro-rated cancellations after month one.
Choose your OS or application configuration
Hourly or monthly billing for convenience
Optional upgrades for cPanel, backups, and more
Managed services, SSDs, and HDDs available
Block and object storage, plus enterprise firewall
CLOUD
RATING 4.6 ★★★★★ Our Review
Hostwinds: Our Expert's Review
Laura Bernheim (HostingAdvice.com): Hostwinds provides supremely scalable and customizable options for the savvy developer or site owner. Customers can customize their cloud environment or choose pre-built configurations optimized to run apps like WordPress, Drupal, and others. Go to full review »
| Setup Time | Disk Space | CPU | RAM |
| --- | --- | --- | --- |
| 6 minutes | 30 GB SSD – 750 GB SSD | 1 – 16 cores | 1 – 96 GB |
Credit Card Required: Yes
The Hostwinds agreement is an industry standard. The payment will be reversed to the original source if the request is made within 72 hours. This is less generous than other companies but assists in reducing the number of people who can take advantage of the service negatively or fraudulently. The three-day free trial web hosting policy is enough for most developers to make a decision.
Top hardware powered by OpenStack and KVM
Instant provisioning and guaranteed resources
Options for 2-4 CPU cores and up to 8GB of RAM
Quickly manage and scale resources
Dedicated IP and domain privacy available
CLOUD
RATING 4.5 ★★★★★ Our Review
Bluehost: Our Expert's Review
Ryan Frankel (HostingAdvice.com): If you've outgrown shared hosting, Bluehost's platform is a great option. The company makes the transition from its own shared plans seamless. Go to full review »
| Setup Time | Disk Space | CPU | RAM |
| --- | --- | --- | --- |
| 6 minutes | 30 GB SSD – 120 GB SSD | 2 – 4 cores | 2 GB – 8 GB |
Credit Card Required: Yes
Bluehost is another no-hassle refund provider for new accounts. If you send a formal notice, via the issue queue, email, chat, or phone, the company will cancel your account and refund the original payment. Bluehost cannot refund money for purchases made on domain name registration. But clients retain ownership of the name for the term of the agreement.
User-friendly hosting powered by Google Cloud
Isolated resources and integrated CloudFlare
Built on CloudLinux with LVE containers
Automated, daily backups and integrated caching
Instant setup with intuitive custom control panel
CLOUD
RATING 4.4 ★★★★★ Our Review
Hostinger: Our Expert's Review
Laura Bernheim (HostingAdvice.com): Hostinger offers something for everyone. From two cloud hosting plans that leverage the company's global datacenter presence to a premium service powered by Google Cloud Platform, you're sure to find what you need. Go to full review »
| Setup Time | Disk Space | CPU | RAM |
| --- | --- | --- | --- |
| 6 minutes | 20 GB SSD – 250 GB SSD | 2 – 6 cores | 3 – 12 GB |
Credit Card Required: Yes
Hostinger issues refunds to users under a 30-day money-back guarantee that has good reviews from users. It has a larger list of products from third-party vendors whose contracts they cannot reverse. Make sure you check the list of services before subscribing if you have doubts, because many Minecraft services will not be refunded.
What Is Cloud Hosting?
In layman's terms, cloud hosting is a type of web hosting that uses virtual servers connected to a vast network called the cloud. Cloud servers are more scalable and redundant than other types because of their ability to handle spikes in traffic instantly.
If one server in your network goes down, the others seamlessly pick up the slack. Alternatively, if you're using fewer resources, your plan scales back. Cloud providers also offer a pay-as-you-go pricing model, so you never overpay for unused resources.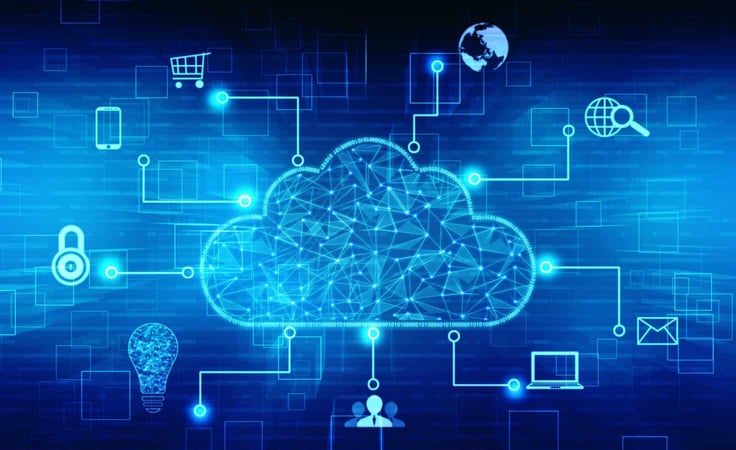 Another main benefit is that cloud hosting replaces in-house datacenters for businesses of all sizes. In the DotCom era, most enterprise organizations managed their own hardware, web servers, and software development. Cloud hosting is based on remote computing and expert management in datacenters that operate at hyper-scale.
Cloud hosting has grown in popularity in recent years, surpassing shared hosting as the most popular type of plan.
What Is the Best Free Cloud Server?
A cloud server is designed to scale to support variable rates of web traffic at enterprise levels of support.
For developers: The main choice is Apache vs. NGINX as a web server to run on shared, VPS, or dedicated server plans. Kubernetes is free software if you have access to hardware in multiple datacenters from which to deploy it. Caddy is a web server framework that is also gaining popularity on hosting plans. Containerized apps are the easiest to migrate between hosts.
Most of the Fortune 500 are now using Kubernetes for cloud hosting at the enterprise scale. There are many apps still relying on AWS-EC2 for elastic web server support. Microsoft now has multiple web server subscriptions available on Azure which even include Linux distributions.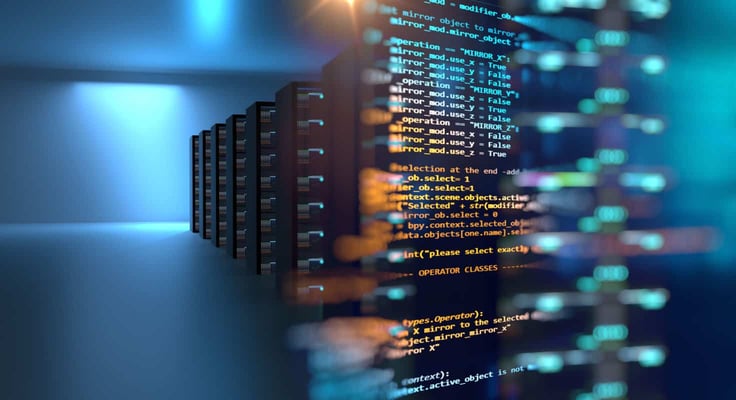 For programmers: The best free cloud server is probably the 1 GB RAM + 1 vCPU droplet server at DigitalOcean at $4 monthly. Developers can use these instances to build microservices and assemble cloud-native apps with APIs. Many SSGs are available for free hosting on JAMstack platforms. These include apps made with React, Vue, Gatsby, Next, Nuxt, and other scripts.
Can I Get Free Cloud Hosting without a Credit Card?
You won't get a free cloud hosting account from a public cloud host such as GCP, AWS, Oracle Cloud, and MS Azure without a credit card. You may be able to qualify with free credits for the platform depending on the country of origin, but most promotions require valid billing proof.
Cloudways is promoting a three-day trial without requiring a credit card. Most companies with free offers or money-back guarantees require a valid billing method, but many will take PayPal, Payoneer, Skrill, or other services. Many web hosts also accept crypto coins.
If you have a checking or savings account, you can potentially use this at some companies like A2 Hosting or GoDaddy as proof of payment on sign-up. This will not require a credit card number, but you will need the bank account, checking account, and routing numbers.
How Much Does Cloud Hosting Cost?
The cost of your hosting plan depends entirely on the resources you need, your hardware, and your level of server management. The general rule is if your website does not need more than a VPS, you don't need public cloud hosting like AWS EC2 or Kubernetes at Google, Amazon, or Microsoft Azure.
Small businesses and individuals can get cloud hosting for as little as a few dollars each month. But enterprises with resource-intensive applications will pay more.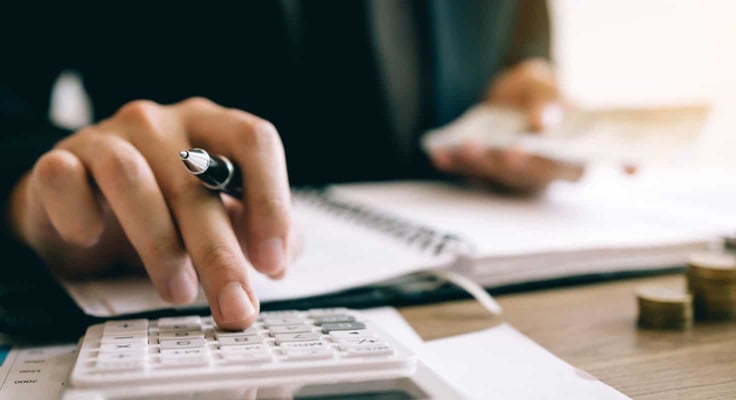 Cloud hosting for enterprise companies at public cloud platforms, including AWS, GCP, & Azure, can cost hundreds of billions of dollars per year collectively. The cost of running Netflix on AWS is considered top of the market.
You can check out the link below to see entry-level pricing for cloud hosts.
Check out our favorite cloud hosts >>
What Is the Best Free Cloud Hosting Trial for Developers?
If you are training for enterprise software development, seek certification from one of the major public cloud hosting companies and focus on specialization. Look for programs that support startups and apply for free credits for learning datacenter standards.
All of the public cloud hosts are generous with these offers in hopes that the startup will succeed and lead to more income for their platforms.
AWS is the most generous with free cloud hosting for startups and students. Microsoft Azure credits usually top out at $200. Many GCP, Azure, and AWS products can be used for free as long as the traffic requests or processing requirements are low.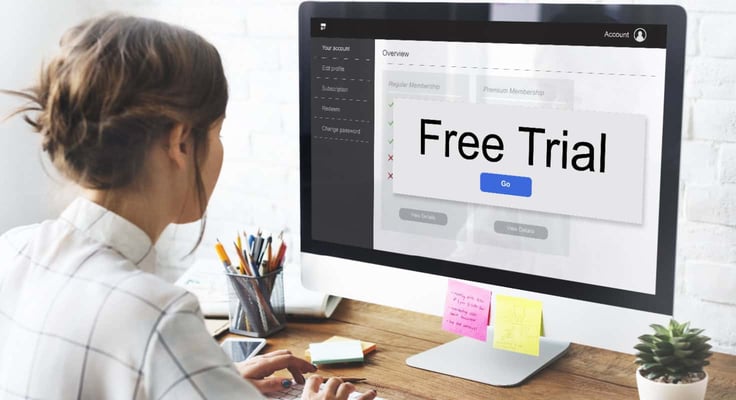 Take advantage of these offers if you are an independent programmer to gain access to the leading resources for development.
If you need a three-day trial with no credit card, Cloudways is your main option. You will have to migrate the code if you don't stay with the service, but it is a great deal for any freelance developer or programming team bootstrapping new applications on a low budget.
How Do I Choose the Best Free Trial?
Every programmer and web developer has both idiosyncratic work methods and a preferred means of managing routine tasks with their hosting company. The best cloud hosting free trials allow the client a short preview of the web hosting service without limitations.
Recommendations for Free Cloud Hosting Accounts:
It is most important to test the features critical to your website or mobile application first before committing to a two or three-year contract for billing with hosting plans.
cPanel web hosts offer a standardized remote computing service with a varying licensing price.
Many web hosting companies offer an alternative AMP (Account Management Panel) which may vary in quality of construction of the GUI. simplicity of use for systems administrators, and complexity in configuration options vs. other popularly available cloud software options.
Even WordPress developers can see a wide range of services that each cloud web hosting plan delivers. A free hosting trial allows you to access a datacenter's services and a hosting provider's exclusive products without a major commitment.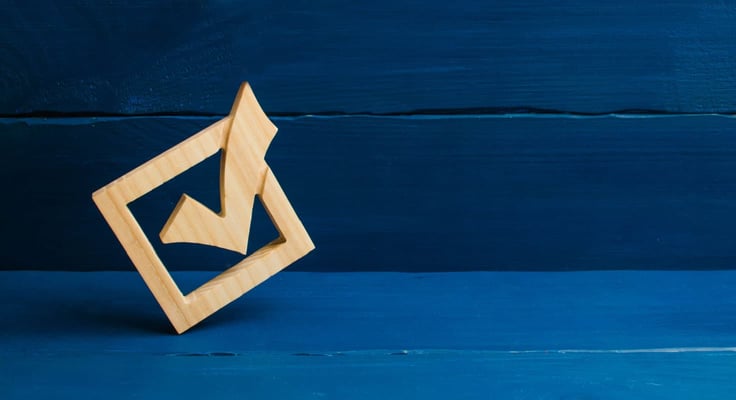 WordPress hosting is frequently available as a web hosting free trial from companies like Liquid Web, AccuwebHosting, ScalaHosting, and InMotion Hosting, among others. Digital Ocean, Microsoft Azure, GCP, and Amazon Web Service products lead the market for elastic cloud servers globally.
Custom Website and Mobile Application Development:
The best cloud hosting free trials allow developers to evaluate the GUI and other features related to the proprietary AMP of the company. While File Manager may be standardized in display across many cPanel hosts, there may still be differences in the way Python, Node.js, Cloudflare CDN, or PostgreSQL support are configured.
Free trials are valuable for AMP functionality evaluation with a free domain if you plan to keep the site in development.
Use free hosting trials to validate the arcane details and other aspects of web server configuration support to see if it outperforms what you typically use. Make sure that you are satisfied with the workflow provided by the AMP as it relates to your most important development tasks.
Using free trial offers helps web publishers make a better decision on platform hardware, as does a free site migration offer from the web host.
Certify With Public Cloud & Use VMs to Save Money
The best cloud server for a free website is a Virtual Machine (VM) that can be configured with any level of RAM, vCPUs, and SSD storage.
But if you're still uncertain about which free trial is right for you, we'll leave you with these tips:
Programmers and engineers need to certify with public cloud hosts (GCP, AWS, & Azure) to secure employment in DevOps, Datacenter Management, and Systems Administration with most enterprise companies.
VMs offered by Kamatera, DigitalOcean, Cloudways, Vultr, and Linode are recommended for custom software development in professional teams for SMEs and startups working independently or through distributed agile teams internationally.
Use free trial offers to compare platform features, benchmark hardware for small businesses, hobbies, and charity projects, and calculate the cost savings between plans. VPS hosting platforms use a different virtualization standard than VMs, which are based on container virtualization. This feature can provide long-term performance advantages to apps and promotes easier portability between cloud hosting platforms.
Choosing a provider will be easy once you decide what type of app you're hosting and the amount of cloud resources you need. Good luck!
Further Reading: "9 Best: Cloud Hosting Free Trials (Oct. 2023)"
Hopefully, our recommendation of Kamatera fulfills all your web hosting needs. Starting at just $4.00 per month and rated 4.9 overall, Kamatera gives users plenty of bang for the buck. Among our favorite features:
Ultimate scalability with limitless customizations
Create and deploy servers in 60 seconds
Easily add load balancers and firewalls
Stellar 99.95% uptime guarantee
Sign up today for a 30-day FREE trial
If you'd like recommendations similar to Kamatera and others in 9 Best: Cloud Hosting Free Trials (Oct. 2023), check out these popular guides. You'll find comparisons of Kamatera to other hosts on pricing, features, support and more:
And of course, if Kamatera is your top choice, you can get started now at just $4.00/month. Kamatera is easy to set up and scale, no matter the size of your next project.
Advertiser Disclosure
HostingAdvice.com is a free online resource that offers valuable content and comparison services to users. To keep this resource 100% free, we receive compensation from many of the offers listed on the site. Along with key review factors, this compensation may impact how and where products appear across the site (including, for example, the order in which they appear). HostingAdvice.com does not include the entire universe of available offers. Editorial opinions expressed on the site are strictly our own and are not provided, endorsed, or approved by advertisers.
Our Editorial Review Policy
Our site is committed to publishing independent, accurate content guided by strict editorial guidelines. Before articles and reviews are published on our site, they undergo a thorough review process performed by a team of independent editors and subject-matter experts to ensure the content's accuracy, timeliness, and impartiality. Our editorial team is separate and independent of our site's advertisers, and the opinions they express on our site are their own. To read more about our team members and their editorial backgrounds, please visit our site's About page.