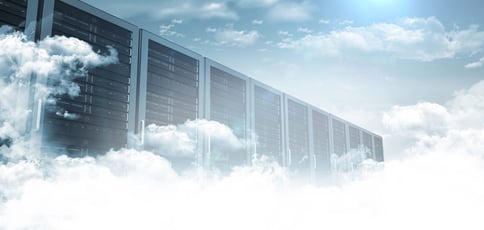 Unlike the camaraderie of The Three Musketeers, the public cloud computing industry has a trio of formidable foes: AWS, Azure, and Google Cloud. Instead of gallivanting around France, the cloud competitors are locked in constant competition for a massive customer base.
Amazon Web Services, Microsoft Azure, and Google Cloud Platform are the dominant forces in the industry. According to a 2019 report, Gartner projects the size and expansion of the cloud services industry to grow three times faster than overall IT services through 2022, with revenues rising by almost 20% a year. As of April 2022, Gartner forecasts public cloud spending to reach nearly $600 billion by 2023.
It's no longer a question of whether you should move to the cloud, it's a matter of which platform to use. We drilled down into each platform — and the cheaper alternatives — for varying requirements for scale, speed, and security.
AWS vs. Azure vs. Google Cloud — For Beginners & Startups
The cloud offers countless ways to store, serve, and process data. Cloud networks power everything from Netflix and Major League Baseball to IoT sensors and machine learning applications. For the purpose of this article, however, we chose to focus on simple compute platforms that enable businesses to develop and deploy relatively straightforward websites and applications.
The advantages of cloud hosting are especially beneficial to startups, given the pay-as-you-go pricing format and the ability to instantly scale up or down computing resources as needed. To see which company would be best for beginners, we configured cloud instances with similar resources and calculated their monthly (instead of hourly) costs. Even though each of the Big Three cloud companies offers dozens of specialized toolsets, we stuck with the Big Three's main computing platforms: AWS Elastic Compute Cloud, or EC2, Azure's Virtual Machines, and Google Cloud's Compute Engine.
To alleviate common issues businesses face with cloud hosting, such as difficulty selecting the right products, the stress of setting it up, and less-than-accessible customer support, we also selected a few off-the-path hosting providers to compare with AWS, Azure, and Google Cloud. These additional hosts are well-known and highly respected in the traditional hosting market and provide a much easier path to cloud success. Take a look at our findings:
AWS vs. Azure vs. Google Cloud — For Mid-Size Companies
As the reigning veteran of the industry, AWS established the cloud market in 2006 and has continued to lead the way. The company has unquestionably the largest product portfolio, covering 165 tools for computing, storage, networking, databases, analytics, application services, and the Internet of Things. That dominance, however, means that AWS can enforce a confusing pricing structure and dictate a public cloud-only model that doesn't take hybrid or private clouds into consideration.
At the other end of the spectrum, Google Cloud Platform represents the youngest cloud provider among the titans. Boasting a big name and lots of funding, Google tends to draw the energetic developers and businesses looking for a fresh alternative to the stodgy, corporate-minded AWS and Azure. Given Google's vast expertise in global searches and analytics, the company's cloud platform especially excels in machine learning, artificial intelligence, and data analytics. Despite major initiatives to improve the platform, though, we found Google Cloud's interface and pricing model to be the most confusing — all the more strange given how ubiquitous Gmail and Google Search have become.
Our cheaper cloud alternatives here keep pace with the Big Three exceptionally well, offering massive amounts of scalability and computing power while still continuing to offer personable, around-the-clock support should any issues arise. Hostwinds customers can even choose an hourly rate for their cloud servers, making the comparison-shopping even easier.
AWS vs. Azure vs. Google Cloud — For Enterprises
When it comes to top-dollar infrastructure and security for the most demanding workloads, Microsoft Azure is up to the task. The platform's high prices certainly illustrate the high-caliber services large corporations can expect, but few companies have the enterprise-grade expertise and Windows support that Microsoft does. Azure offers a powerful and secure solution grounded in real-world applications that need to integrate with private or hybrid clouds.
* — InMotion Hosting automatically scales its processor and memory resources
Even though Windows tends to be the forgotten operating system (more than twice as many websites use something based on Linux), we were surprised to see how many powerful tools Azure offered, and especially the simplicity in choosing and configuring services. The Azure console was by far the easiest to navigate among the three major players.
But just because your cloud requirements exceed the capabilities of many providers doesn't mean that AWS, Azure, and Google are your only options. In addition to being our top pick for the best dedicated servers, Liquid Web has the fastest cloud performance when compared with AWS, Rackspace, and Digital Ocean. On the other hand, InMotion Hosting is the frontrunner for the fastest VPS hosting with its highly configurable, scalable infrastructure.
Best Overall Cloud Alternative – Cloudways
If you're still not sure which cloud service provider is the best fit for your organization, we have a jack-of-all-trades solution — that still enables you to tap into the resources of The Big Three, as well.
Cloudways prevents vendor lock-in by offering managed solutions for AWS and Google Cloud, along with other reliable hosts such as Digital Ocean, Linode, and Vultr. The team's experts will configure and maintain your computing environment, even securing your infrastructure with dedicated firewalls and around-the-clock monitoring.
We especially love how Cloudways blends the best of both worlds when it comes to billing. You can enjoy a standard monthly rate as with traditional web hosting, but also follow the popular pay-as-you-go cloud model and avoid any long-term contracts — flexible AND easy to budget!
Site owners can get started for free with the company's three-day free trial. You don't even need a credit card to get started!
Managed cloud hosting with 24/7/365 monitoring
Choose from 5 popular cloud providers
Auto-healing cloud servers with FREE backups
3-day free trial with no credit card required
Host unlimited apps with no contract lock-in
CLOUD
RATING 4.6 ★★★★★ Our Review
Cloudways: Our Expert's Review
Alexandra Anderson (HostingAdvice.com): If you can't beat the cloud provider behemoths, offer their infrastructure as a service. Cloudways gives customers their choice of cloud platform: AWS, Google, Linode, Digital Ocean, or Vultr. Go to full review »
| Setup Time | Disk Space | CPU | RAM |
| --- | --- | --- | --- |
| 8 minutes | 20 GB SSD – 4 TB SSD | 1 – 96 cores | 1 GB – 384 GB |
Which Cloud Platform is Best?
When it comes to cloud hosting solutions, beauty is in the eye of the beholder. As you can imagine, there's no one-size-fits-all solution when it comes to the storage, computing, and networking components of cloud hosting.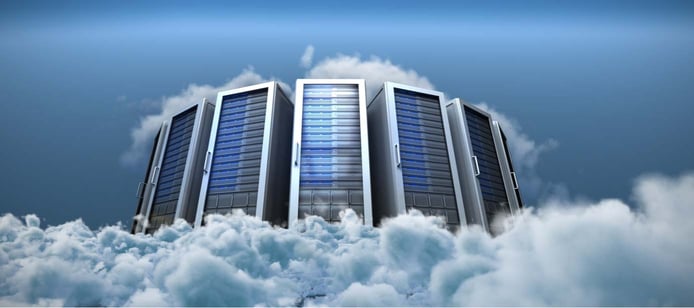 Stack Overflow recently reviewed its user-generated content and traffic data to measure trends between AWS and Azure. Although the former has the edge in terms of overall visits, Azure is the more popular cloud option for C# programmers and organizations in the consulting, energy, insurance, government, manufacturing, and healthcare fields.
All in all, AWS generally is the best when it comes to the breadth and depth of available services, while Azure is the go-to option in hybrid cloud deployments. Google Cloud remains a popular choice for innovation and upstart projects.
Which Cloud Provider is Cheapest?
Our comparisons above only present a sliver of the pricing formats for AWS, Azure, and Google, but you can see some general trends. AWS is often among the least-expensive cloud options, but customers may spend more time figuring out what services to buy and how to set them up appropriately. Google offers a trade-off for higher prices for extraordinary amounts of memory and other resources, while Azure offers a more balanced and comprehensive user experience — for often the most amount of money.
Amazingly enough, developers and businesses can try out each of the major cloud service providers for free. Most of the hosts' tools have a free tier that allocates a good amount of resources that should cover basic testing and development needs for a year:
AWS Free Tier: 750 hours (enough for a full month) of Linux or Windows micro instances with 1GB of memory, 15GB of bandwidth, a load balancer, and access to a database, caching, and other tools. As long as you don't exceed the limits, your free resources will renew for 12 months.
Microsoft Azure Free Tier: 750 hours of Linux or Windows machines with ample storage, SQL database, 15GB of bandwidth. Several other popular services are free for at least 12 months, and new customers also receive a $200 credit to try any other service for 30 days.
Google Cloud Platform Free Tier: One month of a micro instance with 30GB of storage, plus a 12-month free trial with $300 credit to try any service. Limited access to many common tools is provided for free, always.
Alternative Free Trials: Several up-and-comers in the cloud hosting space offer free trials of their services. Customers can try Cloudways for free for three days while Kamatera offers a 30-day free trial for its cloud services.
Each platform offers helpful calculators that help potential customers estimate how much they can anticipate spending each month. The AWS calculator seems a little outdated but performs well, while the Google Cloud calculator looks beautiful but can be hard to figure out. As we said before, the Azure calculator was our favorite to work with based on the user interface.
Which Cloud Storage is Best?
More than 1 billion gigabytes of data live in the cloud, and mankind is creating data faster than ever. Nearly half of all business data is stored in the cloud, taking sensitive and mission-critical information outside of traditional, on-premises infrastructure. In addition to the basic organization and archiving of files, cloud storage and databases need to provide fast uploads and downloads, along with all the security protections needed for such important information.
Each cloud platform has a variety of storage options. Here are the most popular for each:
When it comes to databases and archives, as well, AWS leads the pack in terms of flexibility and number of options. Azure and AWS both excel in IoT and Big Data storage, while Google Cloud has a lean — but powerful — menu of services.
Who is the Biggest Cloud Provider?
There should be no surprise that, in addition to leading the world in cloud hosting services, the Big Three providers also dominate the global market share. AWS ranks second in our list of the world's largest web hosting companies, covering 8.9% of all websites. Google Cloud follows right behind, powering 7.3% of all sites.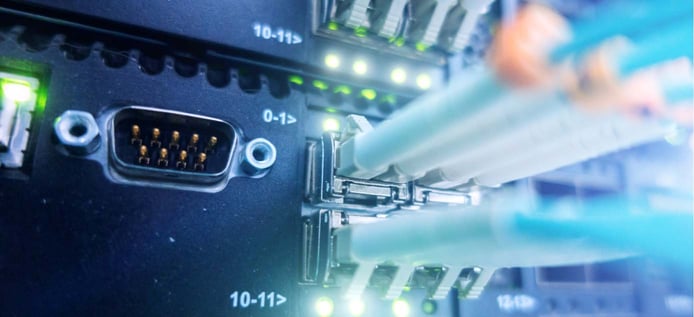 With its focus on high-quality, enterprise-scale projects, Microsoft Azure tends to rank lower in these comparisons. Although AWS is generally considered to be the biggest cloud platform, Azure is the fastest.
The cloud providers all report their revenue numbers differently, frustrating analysts and making it hard to pin down exact figures of cloud market share. Generally speaking, though, it's safe to say that AWS is the dominant leader in the industry, though Azure and Google Cloud are quickly starting to close the gap.
Consider Support and Other Services When Picking Your Cloud
As we've said before, the best cloud hosting provider is going to depend on a variety of factors that can change greatly depending on the size and needs of your business, website, or application. In fact, don't be afraid to take a multi-cloud or hybrid approach to your infrastructure, avoiding vendor lock-in and ensuring that each specific project is matched with the perfect tools and resources to succeed.
Beyond simple calculations of price, storage, memory, and bandwidth, be sure to compare the various other advantages or disadvantages, such as an easy-to-operate management console, comprehensive knowledge base or user forums, streamlined billing systems, and accessible support agents.
Although our cost-effective alternatives don't have the same breadth of services and á la carte options as AWS, Azure, and Google Cloud, they each excel in customer assistance and user experience. Gauge your tech expertise, patience, and computing needs to help determine which level of cloud hosting you should go with.
Although the Big Three each offer minimal customer support, more premium services are available as an added expense. AWS prices start around $30 per month or a percentage of your monthly spending. Azure has a similar flat-fee structure, while Google support plans start at $100 per month per user.
Further Reading: "AWS vs. Azure vs. Google Cloud vs. Cheaper Alternatives (Oct. 2023)"
Hopefully, our recommendation of Cloudways fulfills all your web hosting needs. Starting at just $7.50 per month and rated 4.6 overall, Cloudways gives users plenty of bang for the buck. Among our favorite features:
Managed cloud hosting with 24/7/365 monitoring
Choose from 5 popular cloud providers
Auto-healing cloud servers with FREE backups
3-day free trial with no credit card required
Host unlimited apps with no contract lock-in
If you'd like recommendations similar to Cloudways and others in AWS vs. Azure vs. Google Cloud vs. Cheaper Alternatives (Oct. 2023), check out these popular guides. You'll find comparisons of Cloudways to other hosts on pricing, features, support and more:
And of course, if Cloudways is your top choice, you can get started now at just $7.50/month. Cloudways is easy to set up and scale, no matter the size of your next project.
Advertiser Disclosure
HostingAdvice.com is a free online resource that offers valuable content and comparison services to users. To keep this resource 100% free, we receive compensation from many of the offers listed on the site. Along with key review factors, this compensation may impact how and where products appear across the site (including, for example, the order in which they appear). HostingAdvice.com does not include the entire universe of available offers. Editorial opinions expressed on the site are strictly our own and are not provided, endorsed, or approved by advertisers.
Our Editorial Review Policy
Our site is committed to publishing independent, accurate content guided by strict editorial guidelines. Before articles and reviews are published on our site, they undergo a thorough review process performed by a team of independent editors and subject-matter experts to ensure the content's accuracy, timeliness, and impartiality. Our editorial team is separate and independent of our site's advertisers, and the opinions they express on our site are their own. To read more about our team members and their editorial backgrounds, please visit our site's About page.