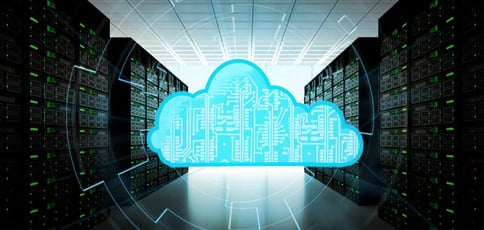 Although the Amazon Web Services cloud is a popular choice, the best AWS alternatives and competitors often enable online businesses to reduce costs with cheap file storage and free MySQL database services.
Virtualization allows web hosts to offer managed cloud services with many of the same perks of performance, dev tools, and uptime at a lower price. On a larger scale, public cloud hosts offer managed services with more options for developers, enabling them to create complex application environments.
Whether you need cloud hosting for a small project or enterprise organization, take a look at our rankings of these low-cost managed cloud alternatives to AWS.
Best Cheap AWS Alternatives: $6/Month or Less
Alternatives to AWS for small businesses are available from many web hosts, where the cheapest plans are cPanel servers that include a vast array of open-source developer options. Cheap AWS alternatives typically offer a managed LAMP stack with performance optimization.
In the rankings below, we focus on the cheapest web hosting plans that support MySQL database applications and include free, open-source tools for developers. Small businesses can save the most by leveraging the combination of managed cloud and open-source software solutions in one platform.
The best cheap AWS alternatives for 2023 are:
Ultimate scalability with limitless customizations
Create and deploy servers in 60 seconds
Easily add load balancers and firewalls
Stellar 99.95% uptime guarantee
Sign up today for a 30-day FREE trial
CLOUD
RATING 4.9 ★★★★★ Our Review
Kamatera: Our Expert's Review
Laura Bernheim (HostingAdvice.com): Starting with more than 60 operating system images to choose from, Kamatera is a strong option for developers who know exactly what environment works best for their project. Customize your cloud server as needed and deploy in less than a minute. Go to full review »
| Setup Time | Disk Space | CPU | RAM |
| --- | --- | --- | --- |
| 5 minutes | 20 GB SSD - 4 TB SSD | 1 - 104 cores | 1 GB - 525 GB |
Kamatera is another great example of a high-performance cloud hosting company that has been in business since the first days of the web. Kamatera operates proprietary datacenters in New York, Texas, California, Amsterdam, London, Hong Kong, and Israel.
Kamatera offers a unique hybrid cloud platform with products designed to suit the needs of business projects of any size.
Features:
Cloud servers with options for Linux or Windows with choice of control panel.
Block storage system at the lowest rates per gigabyte in the web hosting industry.
Fully managed cloud options available for audited enterprise requirements.
Microsoft Azure specialist services for private cloud and software development.
The company provides self-service virtualized hardware that is available for deployment instantly under both managed and unmanaged plans. Cloud storage is available at great rates on SSD or HDD hardware.
Business owners and software developers can sign up for Kamatera products for free and most bill at low rates under the pay-as-you-go approach.
This way, you only pay for the amount of compute, storage, bandwidth, and other resources used per month on VMs.
This cloud provider is recommended for relational database hosting and virtual machine orchestration.
2x as fast and 4x the computing resources
Tons of storage with the scalability of the cloud
Low-density servers and multiple caching layers
Unlimited domains and MySQL databases
Upgrades available for security, backups, productivity, and domain privacy
CLOUD
RATING 4.8 ★★★★★ Our Review
HostGator: Our Expert's Review
Ryan Frankel (HostingAdvice.com): For those ready to expand beyond shared hosting, HostGator offers a fully featured step into the cloud. With scalable, high-powered resources, customers can easily monitor resources and caching from an intuitive dashboard. Go to full review »
| Setup Time | Disk Space | CPU | RAM |
| --- | --- | --- | --- |
| 7 minutes | 120 GB SSD - 240 GB SSD | 2 - 4 cores | 2 - 8 GB |
The best cloud hosting plan for beginner users is HostGator. HostGator provides the industry standard for cPanel web servers with all LAMP hardware optimized for runtime support.
The price on HostGator's cloud hosting platform is one of the cheapest on the web and is designed for ease of use and developer flexibility.
Features:
Integrated caching, load balancing, and data mirroring for best performance.
Single domain plans include 2 dedicated CPUs and 2 GB RAM per account.
2x faster performance speeds through the use of low-density, premium hardware.
Enhanced cPanel management of web servers and domains with security tools.
Low-density servers, premium hardware, and multiple caching layers translate into HostGator's cloud computing platform, which produces twice as much speed and provides up to four times as many resources as its well-equipped shared hosting services.
The hosting company automatically distributes three mirrored copies of your data to various devices. In case of a hardware problem, your site will automatically failover to another server and remain available to your visitors.
The engineers at HostGator manage state-of-the-art datacenters in Texas and Utah, and customers can choose the residency of hardware by availability zone.
Choose your OS or application configuration
Hourly or monthly billing for convenience
Optional upgrades for cPanel, backups, and more
Managed services, SSDs, and HDDs available
Block and object storage, plus enterprise firewall
CLOUD
RATING 4.6 ★★★★★ Our Review
Hostwinds: Our Expert's Review
Laura Bernheim (HostingAdvice.com): Hostwinds provides supremely scalable and customizable options for the savvy developer or site owner. Customers can customize their cloud environment or choose pre-built configurations optimized to run apps like WordPress, Drupal, and others. Go to full review »
| Setup Time | Disk Space | CPU | RAM |
| --- | --- | --- | --- |
| 6 minutes | 30 GB SSD - 750 GB SSD | 1 - 16 cores | 1 - 96 GB |
Hostwinds is an independent cloud hosting company that also maintains its own datacenters in Seattle, Dallas, and Amsterdam. The facilities are audited with a Tier 3 rating and SAS Type II designation.
With Hostwinds, there are a wide number of pre-configured options for both beginner users and advanced developers to access. The single-domain shared hosting plan is a cheap way to build on a high-performance platform with the ability to expand to a VM or VPS as a cloud solution.
Features:
cPanel, Softaculous, and Weebly for open source script installation on LAMP.
Single-domain plan includes unlimited storage and monthly bandwidth.
Cloud server VM platform available under pay-as-you-go approach to billing.
Upgrade from Basic to Business hosting for LiteSpeed server configurations.
The Hostwinds platform makes it easy to host apps on Apache, NGINX, LiteSpeed, or other custom web server configurations. Your server will be ready to deploy within 20 seconds from whichever regions you choose.
VMs work with Docker development pipelines, and site owners can easily add large amounts of block or object storage.
Choose cheap rates with high-performance at Hostwinds as an alternative to AWS service plans. The Hostwinds cloud computing service is great for professional software development teams.
Ultra-fast SwiftServer platform with FREE SSDs
Quick Start Cloud configures servers in minutes
Root access and on-demand server controls
Optional Cloudflare web application firewall for added speed and security
Softaculous and cPanel upgrades available
CLOUD
RATING 4.6 ★★★★★ Our Review
A2 Hosting: Our Expert's Review
Alexandra Anderson (HostingAdvice.com): Champions of blazing-fast web performance, A2 Hosting pairs its high-powered infrastructure with cloud-based redundancy and scalability. Although computing resources are a bit less than competitors, each component is fine-tuned and optimized to the nth degree. Go to full review »
| Setup Time | Disk Space | CPU | RAM |
| --- | --- | --- | --- |
| 7 minutes | 150 GB SSD - 450 GB SSD | 1 - 8 cores | 1 GB - 32 GB |
A2 Hosting is one of the oldest and most respected independent cloud hosting service providers. The Michigan-based company was popular even before AWS was founded. A2 Hosting operates datacenters in the USA, Singapore, and Amsterdam.
A2 Hosting provides LAMP servers with cPanel administration at some of the lowest prices in the industry. A2 Hosting has unmanaged cloud VPS plans available that can be installed with almost any web server stack software for runtime.
Features:
Single-core dedicated cloud servers with 150GB of RAID-10 SSD storage.
Unmanaged VPS plans can be installed with any web server and OS software.
Turbo Server upgrade offers 20x faster performance speeds with elite hardware.
Supports open-source web/mobile application development with free tools.
This cloud service provider competes with AWS public cloud primarily under total cost for resources pricing.
A2 Hosting does not provide truly elastic server solutions suitable for enterprise-scale facilities like Elastic Compute Cloud (AWS EC2). But its rock bottom prices on LAMP hardware with a fully managed stack has been reliable for decades in small business hosting for websites and mobile apps.
A2 Hosting is a strongly recommended cloud computing solution for small businesses.
Choose Linux or Windows cloud hosting
Up to 16 cores and 16TB of data transfer
Plenty of RAM and redundant cloud storage
FREE control panel and several OS options
Pay $.01 the first month with HOSTINGADV coupon code
CLOUD
RATING 4.3 ★★★★★ Our Review
InterServer: Our Expert's Review
Laura Bernheim (HostingAdvice.com): InterServer's on-site datacenter and hands-on involvement with configuring and provisioning cloud servers give customers a level of flexibility not seen with many other hosting providers. InterServer rations its VPS and cloud resources through slices. Go to full review »
| Setup Time | Disk Space | CPU | RAM |
| --- | --- | --- | --- |
| 6 minutes | 30 GB SSD - 480 GB SSD | 1 - 16 CPUs | 2 - 32 GB |
InterServer is another trusted web host which has been in business longer than AWS. Founded in 1999, InterServer manages datacenters in Secaucus, New Jersey, for regional access to New York, as well as another facility in Los Angeles.
InterServer targets developers with its Cloud VPS platform designed for customization of configurations. Run any OS, database, or web server software in support of web programming languages.
Features:
Cloud VPS plans scale from 1 CPU to 16 CPU configurations at $96 p/month.
Managed CentOS Linux web servers with Webuzo control panel for admin..
Use cPanel, DirectAdmin, or Plesk control panels with monthly licensing fees.
Run Windows on Cloud VPS with native Hyper-V support and ASP.Net tools.
InterServer includes more than 450 open source scripts to install as a cloud solution for ecommerce, CMS, CRM, wikis, forums, and other common website app requirements.
InterServer is a good choice for software development teams that need different hardware configurations for their code or database requirements.
The company helps customers build with the free Cloudflare CDN for global page caching with even faster load times. Amazon web service prices are more than two or three times more expensive than InterServer cloud VPS plans.
High redundancy means 100% uptime guarantee
Powered by Intel Dual Xeon E5 and E7 servers
Auto-scaling easily handles abrupt traffic increases
24/7/365 support available via email and live chat
FREE account transfer, emails, and daily backups
CLOUD
RATING 4.1 ★★★★★ Our Review
AccuWebHosting: Our Expert's Review
Laura Bernheim (HostingAdvice.com): AccuWebHosting seamlessly combines the performance and stability of cloud hosting with the affordability of shared servers. Site owners can take their online presence to the next level by auto-scaling…. Go to full review »
| Money Back Guarantee | Disk Space | Domain Name | Setup Time |
| --- | --- | --- | --- |
| 7 days | 40 GB - 125 GB | New or Transfer | 6 minutes |
AccuWebHosting got its start in 2002 as a Windows specialist hosting company, then quickly scaled to become a full-service web hosting company with Linux support.
AccuWebHosting launched its cloud VPS platform in 2009 and now offers low-priced cloud server plans which run either Windows or Linux in VMs.
Features:
Cheap Shared Linux and Windows hosting plans on highly scalable cloud servers.
Linux VPS plans run on Xen virtualization with 100% hardware uptime guarantee.
Windows VPS plans come with a choice of 12 datacenters on five continents.
Cloud VM platform runs Windows or Linux servers with custom stack support.
AccuWebHosting offers a CDN service with global geolocation for better performance speeds on serving web pages and mobile applications. The CDN increases AccuWebHosting's cloud network to 62 datacenters in 25 countries.
AccuWebHosting provides shared hosting, cloud VPS, cloud servers, dedicated servers, reseller hosting, and DBaaS products. Each AccuWebHosting plan has both Windows and Linux virtualization options with custom configurations for programmers and developers.
Best AWS Alternatives for Ecommerce: $10 – 100/Month
Small businesses and independent publishers can save money on web hosting costs in comparison to AWS by choosing one of the ecommerce specialist hosting plans listed below.
Most cPanel hosting plans include hundreds of free, open-source software solutions for use with MySQL database support. Or use a cloud VPS plan or dedicated VMs to run an API gateway.
The best AWS alternatives and competitors in this price class are:
Managed cloud hosting with 24/7/365 monitoring
Choose from 5 popular cloud providers
Auto-healing cloud servers with FREE backups
3-day free trial with no credit card required
Host unlimited apps with no contract lock-in
CLOUD
RATING 4.6 ★★★★★ Our Review
Cloudways: Our Expert's Review
Alexandra Anderson (HostingAdvice.com): If you can't beat the cloud provider behemoths, offer their infrastructure as a service. Cloudways gives customers their choice of cloud platform: AWS, Google, Linode, Digital Ocean, or Vultr. Go to full review »
| Setup Time | Disk Space | CPU | RAM |
| --- | --- | --- | --- |
| 8 minutes | 20 GB SSD - 4 TB SSD | 1 - 96 cores | 1 GB - 384 GB |
Taking away the pain of cloud infrastructure maintenance, Cloudways gives customers multiple powerful cloud solutions that won't break the bank.
The hosting provider makes for an interesting AWS alternative because Cloudays also provides space in AWS datacenters. Customers can avoid vendor lock-in by choosing from cloud hosting titans like AWS, Google Cloud, Vultr, Digital Ocean, and Linode.
Each plan comes with 24/7 support, a built-in CDN, and managed security updates and patches. You'll spend one low rate month per month, with no long-term contracts keeping you stuck in a less-than-perfect environment.
Features:
Built-in advanced caching with Memcached, Varnish, Nginx, and Redis.
Free SSL/TLS certificates, dedicated firewalls, and integrated DDoS bot protection.
Seamless vertical scaling and optional block storage from the world's top IaaS providers.
One-click backups and restores, staging areas, and integrated Git and WP-CLI.
Users can go live in minutes with easy deployments and limitless scalability. Initial plans start with one core but scale all the way to 96 vCPUs with AWS.
Customers can even customize the level of managed support their applications receive. Premium services provide constant live chat access to senior support team staffers, and high-priority support tickets receive a response in 10 minutes or less.
Perhaps our favorite part of Cloudways, however, is the three day free trial that enables site owners to explore the company's platform offerings, support expertise, and online interfaces — you don't even need a credit card to get started!
User-friendly hosting powered by Google Cloud
Isolated resources and integrated CloudFlare
Built on CloudLinux with LVE containers
Automated, daily backups and integrated caching
Instant setup with intuitive custom control panel
CLOUD
RATING 4.4 ★★★★★ Our Review
Hostinger: Our Expert's Review
Laura Bernheim (HostingAdvice.com): Hostinger offers something for everyone. From two cloud hosting plans that leverage the company's global datacenter presence to a premium service powered by Google Cloud Platform, you're sure to find what you need. Go to full review »
| Setup Time | Disk Space | CPU | RAM |
| --- | --- | --- | --- |
| 6 minutes | 20 GB SSD - 250 GB SSD | 2 - 6 cores | 3 - 12 GB |
Hostinger is one of the most popular brands in the web hosting industry with more than 30 million users in 2020. The company got its start in 2004 and specializes in the low-budget web hosting sector.
Hostinger represents the cheapest AWS alternative for a cloud server, thanks to a partnership with Google Cloud Platform announced in early 2020.
Features:
Cloud plans supports 300 websites .
Hostinger partners with Google Cloud Platform for hardware with free migration.
Cloud hosting plans are available with up to 300GB SSD storage.
Hostinger CDN plans include edge server locations in more than 150 datacenters.
Hostinger's cloud plans are a unique way to access Google Cloud performance with a managed stack solution and CDN integration. The two lower-tier cloud hosting plans only slightly decrease the amount of resources without scrimping on features.
Hostinger's cloud VPS packages also make a great AWS alternative. All virtual servers rely on OVZ virtualization, Intel Xeon processors, and high-speed SSD storage.
Hostinger operates datacenters with its own managed cloud hardware in the U.K., U.S., Brazil, Netherlands, Singapore, Indonesia, and Lithuania. Through subsidiaries, the hosting company has a presence in 170 countries.
Top hardware powered by OpenStack and KVM
Instant provisioning and guaranteed resources
Options for 2-4 CPU cores and up to 8GB of RAM
Quickly manage and scale resources
Dedicated IP and domain privacy available
CLOUD
RATING 4.5 ★★★★★ Our Review
Bluehost: Our Expert's Review
Ryan Frankel (HostingAdvice.com): If you've outgrown shared hosting, Bluehost's platform is a great option. The company makes the transition from its own shared plans seamless. Go to full review »
| Setup Time | Disk Space | CPU | RAM |
| --- | --- | --- | --- |
| 6 minutes | 30 GB SSD - 120 GB SSD | 2 - 4 cores | 2 GB - 8 GB |
Bluehost enjoys the best reputation of all the cPanel web hosting companies for WordPress hosting services. But whichever platform you use for publishing, Bluehost provides multiple options to scale.
Bluehost offers multiserver management features with its Enhanced dedicated server plan, which includes 4 CPU cores at 2.5 Ghz, 1TB mirrored SSD storage, 8GB RAM, and 10TB monthly bandwidth.
Multiserver management allows VPS and shared hosting resources to be managed together with dedicated plans.
Features:
Bluehost offers an unmanaged dedicated server platform with hardware isolation.
Run an enhanced version of cPanel for easy web server configuration settings.
Four dedicated IP addresses with support for unlimited domains on hardware.
Free SSL certificates with a suite of developer tools for open-source scripts.
For a cheaper option, Bluehost's VPS packages come with up to 4 CPU cores, 8GB RAM, 120GB SSD storage, 3TB monthly bandwidth, and 2 dedicated IP addresses.
For its VPS and dedicated servers, Bluehost uses CentOS and KVM run in an OpenStack data center — providing load balancing with options for NGINX and Redis caching.
Small businesses can take advantage of open-source scripts and free MySQL database use to save money on high-performance hardware at Bluehost. The company operates from datacenters in Utah with over 2 million domains under support in 2021.
HostingAdvice fans get 75% OFF
Cloudflare CDN, DDoS protection, and backups
Performance-boosting SSDs and cloud flexibility
Rock-solid reliability with 100% uptime guarantees
24/7 Heroic Support

®

via phone, chat, and email
CLOUD
RATING 4.1 ★★★★★ Our Review
Liquid Web: Our Expert's Review
Alexandra Anderson (HostingAdvice.com): Liquid Web balances managed services and hardware power with cloud flexibility — a brilliant solution in cloud hosting. The company's packages include instant provisioning, CloudFlare CDN, built-in backups, and, of course, the reliability of the Heroic Support team. Go to full review »
| Setup Time | Disk Space | CPU | RAM |
| --- | --- | --- | --- |
| 7 minutes | 40 GB SSD - 200 GB SSD | 2 - 8 cores | 2 GB - 16 GB |
Liquid Web emerged as a major independent alternative to AWS in 2016 with its acquisition of the Cloud Sites platform from Rackspace. Now, the web host offers premium cloud servers, VMware private cloud, and on-demand cloud dedicated servers.
Liquid Web currently specializes in high-performance hardware for small and medium businesses.
Features:
Liquid Web's VPS platform is the cheapest way to provision hardware plans.
Public cloud hosting with predictable pricing and pre-configured solutions.
Fully-managed stack option available for VPS at an extra $10 per month.
Choice of cPanel, Plesk, or InterWorx for web server administration.
Liquid Web's VPS platform is well suited for the needs of programmers, developers, and small business support. Value bundles with extra security layers, corporate email, and daily backup services allow project managers to save money with fully-managed cloud VPS plans.
The Liquid Web VPS platform includes DDoS protection and reverse-proxy load balancing on network traffic.
Liquid Web offers major datacenter outsourcing for SMBs and enterprise brands. Startups can utilize high-performance options with elastic scale by paying more for the Cloud Sites or Node Cluster plans, both of which start above $100 per month.
All in all, Liquid Web's VPS plans are good deals for small businesses that need support for high rates of ecommerce traffic with expert-managed cloud platform security.
Custom configurations and instant deployment
Unlimited domains, databases, and FTP accounts
High-speed SAN storage and guaranteed memory
Up to 4TB of bandwidth and 8GB of RAM
Seamless migration options via cPanel
CLOUD
RATING 4.4 ★★★★★ Our Review
iPage: Our Expert's Review
PJ Fancher (HostingAdvice.com): With instant provisioning of semi-private resources, iPage offers an excellent cloud-based VPS solution for those looking for a step up from shared hosting. The company includes fully managed services and support, plus customizable configuration options…. Go to full review »
| Money Back Guarantee | Disk Space | Domain Name | Setup Time |
| --- | --- | --- | --- |
| | | | |
By simplifying every level of hosting, iPage offers streamlined plans that usher customers through every stage of online growth. Host unlimited domains and MySQL databases at iPage are at the lowest costs in the industry.
The company has built its own control panel (vPanel) for cost savings over WHMCS in offering shared Linux servers with no fixed monthly transfer limits on bandwidth.
Features:
Budget host platform offers managed cloud services for unlimited domains.
Host websites at the lowest rates with support for many open source scripts.
Free SSL/TLS certificates for HTTPS and 1 year domain name registration.
Microsoft 365, Outlook, and Gmail integration for better email support in teams.
For a higher tier of performance, iPage also has VPS and dedicated server plans available. The configuration on the dedicated servers costs $100 to $200 per month, while VPS plans range from about $20 to $80 per month..
The highest-tier VPS plan includes 4 dedicated CPU cores, 120GB storage, 4TB bandwidth, two dedicated IP addresses, and 8GB RAM.
Small business owners and ecommerce specialists can use the iPage stack under a managed cloud (PaaS) framework with CentOS and cPanel on VPS for easy web server configuration management.
Scalable, speedy, and fully managed
FREE Cloudflare CDN and choice of 3 datacenters
Google Cloud partners for top-tier performance
cPanel/WHM, SSH access, and private DNS
24/7 VIP support and a dedicated IP
CLOUD
RATING 4.4 ★★★★★ Our Review
SiteGround: Our Expert's Review
Alexandra Anderson (HostingAdvice.com): SiteGround brings industry-leading performance and security to the cloud hosting space. The company offers supreme scalability and a fully managed support system, including an expert technical support staff and three datacenter locations for the enterprise client that demands the utmost reliability. Go to full review »
| Setup Time | Disk Space | CPU | RAM |
| --- | --- | --- | --- |
| 6 minutes | 40 GB SSD - 160 GB SSD | 4 - 16 cores | 8 - 20 GB |
SiteGround's shared hosting infrastructure moved to Google Cloud Platform in 2020. SiteGround functions as an affordable AWS alternative, primarily as a PaaS/DBaaS provider.
SiteGround offers cPanel administration for LAMP stack with support for Node.js through its managed cloud VPS plans that include 4 CPUs, 8GB RAM, and 40GB SSD storage.
Features:
Autoscaling option adds more resources in times of unexpected traffic spikes.
Turbo Cache option includes deployments of NGINX and Memcached on hardware.
Managed Cloud VPS plans range from $100 to $400 per month (16 cores).
Scale resources in real-time to change configurations on VPS platform.
The SiteGround managed cloud VPS plans are designed for the high-performance requirements of ecommerce websites. SiteGround makes it easy to launch and manage MySQL databases or change PHP configurations through cPanel.
Use Git, WP-CLI, Drush, and other DevOps tools on VPS plans to support software development teams.
SiteGround has earned a reputation as one of the best companies in web hosting on the basis of datacenter innovation and customer service.
The company is popular with web developers and supports open source programming projects like WordPress, Drupal, and Joomla.
Managed or unmanaged pro-grade virtual servers
On-demand scaling with a click of a button
Managed AWS option for worry-free public cloud
Management via command line or control panels
99.99% uptime with refunds if standards aren't met
CLOUD
RATING 4.5 ★★★★★ Our Review
Media Temple: Our Expert's Review
Ryan Frankel (HostingAdvice.com): Although Media Temple is more expensive than most hosts, the company's managed VPS hosting is second to none from a performance perspective.  With an incredible amount of hardware for the price and fully-managed virtualized servers, Media Temple offers serious VPS hosting for serious people. Go to full review »
| Money Back Guarantee | Disk Space | Domain Name | Setup Time |
| --- | --- | --- | --- |
| 30 days | 30 GB SSD - 600 GB SSD | New or Transfer | 6 minutes |
Media Temple has a reputation for datacenter engineering and high-performance hardware. The hosting provider will likely not be the cheapest AWS alternative, but Media Temple's quality cannot be questioned.
A fully-managed VPS plan with 4 GB RAM, 50 GB SSD storage, and 3 TB monthly bandwidth comes with a choice of Plesk or cPanel for administration.
Features:
CDN and web application firewall powered by Sucuri delivers speed and security.
On-demand setup and optimization tasks available with Advanced Support.
99.99% uptime guarantee that gives you money back for unexpected downtime.
Managed Services for AWS available on a consultation basis for big projects.
Media Temple also lends its AWS-certified team of experts to deliver customized guidance, architecture setup and optimization, and reliable support. It's the best of both worlds — AWS infrastructure with Media Temple expertise.
That prowess and experience attracted the attention of GoDaddy, which acquired Media Temple in 2013 largely as a talent grab. Media Temple engineers helped GoDaddy update its hosting platform across the board to cloud-native standards.
Media Temple continues to operate independently while providing high-performance hardware to enterprise brands, startup companies, and small businesses. We recommend Media Temple for ecommerce, social networking, and other high-traffic web/mobile app requirements that may not jive with AWS Amplify.
Best of the Rest: Large-Scale AWS Competitors
Public cloud solutions like Microsoft Azure, Google Cloud Platform, and IBM Cloud are the leading hyperscale alternatives to AWS — as well as the biggest competitors to the company.
Rackspace helps business organizations build multicloud solutions, while companies like DigitalOcean, Vultr, Linode, and Cloudways challenge the AWS platform on the basis of cost.
Google, Azure, Salesforce, and an ecosystem of new startups have begun to actively challenge the AWS Lambda function platform. Below is a list of our favorite public cloud solutions:
Microsoft Azure cloud is the biggest competitor to AWS in enterprise cloud hosting and datacenter support. Microsoft has developed a large suite of web server, database, software programming language utilities, and devops tools on the platform for anyone to use.
Features:
Get started on Microsoft Azure for free with $200 hosting credit on signup.
Run Windows in VMs with numerous options for software development.
Integrate with Visual Studio, Microsoft Teams, DevOps utilities, and Kubernetes.
Access world-leading machine learning platform for AI support in apps.
Microsoft Azure is one of the three largest public cloud hosting companies in the world, operating at hyperscale from multiple datacenters worldwide.
Businesses of all sizes choose Azure solutions for innovation in cloud software development and web hosting. Microsoft Azure Stack is an enterprise-grade alternative to AWS instances and DBaaS products.
The Google Cloud Platform is a fierce competitor of AWS and Microsoft Azure for both enterprise market share and innovation in datacenter services.
For instance, Google originally developed container orchestration system Kubernetes to manage its own internal datacenters for search and software application support.
Features:
Host in the world's largest hyperscale datacenters on Google's cloud platform.
Enterprise companies and startups can scale to support web traffic requirements.
Suite of database developer options available for "big data" software and analytics.
TPU-driven machine learning platform with TensorFlow and other Python tools.
Google is one of the world's leading cloud software development companies and pioneered the operation of cloud datacenters, making it the most innovative AWS alternative.
Google Compute Engine allows developers to use VMs efficiently and cheaply on Google hardware, making it an AWS alternative in terms of pricing.
Platform tools like Flutter can assist software development teams with building machine learning applications for Android and iOS. Google Anthos, Kubernetes, and VMware are popular solutions for hybrid cloud support.
IBM acquired Red Hat in 2019 to upgrade its cloud orchestration capabilities with Red Hat Enterprise Linux (RHEL), OpenStack, Kubernetes, and CoreOS. Alternatively, AWS relies on its Elastic Beanstalk service.
The IBM Cloud is advanced cloud computing with industry-leading options for artificial intelligence, machine learning, and quantum computing.
Features:
Cloud options designed for enterprise-scale and use of CNCF/Apache solutions.
Orchestrate datacenter operations with RHEL, CentOS, and OpenShift.
Watson-as-a-Service allows software developers to adopt AI with voice UIs.
Quantum computing options available in cloud with SDK and testing lab.
IBM is one of the world's oldest and most respected IT companies. The IBM Cloud has solutions designed for enterprise organizations, NGOs, and public sector projects globally.
IBM remains a major contributor to open-source software development, competing with Oracle Cloud, GCP, Microsoft, and AWS for database platform innovation.
Rather than compete with public cloud giants as a hosting provider, Rackspace made a strategic decision to provide AWS, Google Cloud, and Microsoft Azure service as a consultant company specializing in multicloud solutions.
Previously, Rackspace famously worked with NASA to develop the OpenStack platform that is now widely used in datacenter management.
Features:
Rackspace builds public, private, hybrid, and multicloud solutions for clients

.
Work with on-prem hardware and multiple cloud service providers for deployments.
Unify datacenter orchestration with VMware, Kubernetes, and OpenStack.
Use Rackspace Fabric with any configuration for cloud software runtimes.
Rackspace is operating primarily as a cloud architecture and engineering consulting firm for large enterprise brands and regional small and medium enterprises.
Rackspace specializes in managing cloud migrations, such as legacy database or software application modernization projects. Microservices allow monolithic apps to be converted to API services or run Amazon DynamoDB in production.
Digital Ocean is extremely popular with developers for its ability to quickly spin up and provision VMs for use in hosting websites and mobile applications.
Digital Ocean has also adopted a strategy of rock-bottom pricing for hardware combined with excellence in datacenter infrastructure management to become a strong competitor in the cloud hosting service sector.
Features:
Host custom software runtimes in VMs for full-stack development requirements.
Choose Droplet (VM) plans starting at $5 per month with no deceptive pricing.
Run software, databases, and apps across datacenters with Kubernetes.
Utilize solutions like Docker and Bitnami to speed up programming teams.
Digital Ocean is one of the best AWS alternatives for virtual machine (VM) hardware that can auto-scale elastically to meet the requirements of any level of web traffic through container virtualization using Kubernetes.
We recommend Digital Ocean for professional software development teams across the private and public sector.
Vultr is another AWS alternative with a focus on providing Infrastructure-as-a-Service (IaaS) hosting products for any use.
Vultr cloud servers are based on virtualization, with bare-metal hardware options for groups that prefer to use their own hypervisors or cloud orchestration tools.
Features:
Cloud VM servers start at $2.50 per month and scale to 24 CPU and 96GB RAM.
Pay-as-you-go block storage plans are available at $1 for 10GB of SSD.
Bare metal servers cost $120 per month for quad-core servers with 32 GB RAM.
Dedicated Cloud VM server plans cost $60 to $240 depending on specifications.
Vultr is a popular resource for developers who need cheap hardware for coding teams or software deployments. Enterprise groups and startups can use their bare-metal plans for colocation services.
Vultr is a great choice for teams using Docker and Kubernetes. Vultr can compete with reserved instance pricing at AWS very favorably, with AWS and Azure coming in three to eight times more expensive.
Linode is one of the few AWS challengers to include NVIDIA GPU hardware for artificial intelligence and machine learning in their cloud plans.
Developers and programming teams can use their shared VM platform to quickly deploy their code and databases.
Features:
Choose between shared Linux VM plans or dedicated CPU configurations.
Shared instances start at $5 per month for 1 CPU, 1 GB RAM, and 25 GB SSD.
Dedicated CPU plans start at $30 p/mo for 2 CPUs, 4 GB RAM, and 80 GB SSD.
Other Linode platform options support GPUs, Kubernetes or blob storage.
Linode is a smart choice for businesses using agile project management. The unique approach to virtualization employed by Linode allows larger groups to use the company as an AWS alternative.
Managed cloud options come with cPanel and WHM, and developers can use Linode resources to build and host an API gateway with cheap cloud storage.
Cloudways has an excellent multicloud setup where users can provision hardware on their choice of public cloud service providers. The Cloudways managed stack software runs on hardware from AWS, Google Cloud, Linode, Vultr, or Digital Ocean at different prices.
Features:
AWS is the most expensive of all the public cloud hosts for hardware.
Digital Ocean is the cheapest of the options, around 70% less than AWS.
Hardware from Google Cloud Platform is only priced 10% less than AWS.
Vultr and Linode are each just $1-$2 more expensive than Digital Ocean.
Cloudways is one of the best ways to enjoy the benefits of a managed web server stack with the advantages of multicloud hosting.
Using Cloudways provisioning, developers can build their own distributed hardware or software-defined datacenter architecture with any server configuration.
Cloudways plans compare very favorably to reserved instance pricing for Elastic Compute Cloud.
What is the Best AWS Alternative?
To determine the best AWS alternative, we divided the solutions into two categories: budget web hosts and public cloud hosts.
We screened all of the budget web hosting plans as small-business alternatives to AWS, with differing levels of skill required for developers vs. beginners. We also compared each web host to Amazon web service pricing.
| | Beginners | Small Business | Developers | Enterprise | Startups |
| --- | --- | --- | --- | --- | --- |
| InMotion Hosting | Yes | Yes | Yes | Yes | Yes |
| HostGator | Yes | Yes | No | No | No |
| Hostwinds | Yes | Yes | Yes | No | No |
| A2 Hosting | Yes | Yes | Yes | No | No |
| Kamatera | No | Yes | Yes | Yes | Yes |
| InterServer | Yes | Yes | Yes | No | No |
| AccuWebHosting | Yes | Yes | Yes | No | Yes |
| Hostinger | Yes | Yes | Yes | No | No |
| Bluehost | Yes | Yes | Yes | No | No |
| Liquid Web | No | Yes | Yes | Yes | Yes |
| iPage | Yes | Yes | No | No | No |
| SiteGround | Yes | Yes | Yes | No | No |
| Media Temple | No | Yes | Yes | Yes | Yes |
Enterprise organizations and startups have broadly overlapping but unique requirements for cloud hardware, particularly related to elastic scale and reactive architecture.
All of the public cloud products are developer-oriented, many for exclusive use by professional programmers.
Small businesses choose independent web hosting companies to save money through the adoption of PaaS products with managed cloud solutions.
| | Beginners | Small Business | Developers | Enterprise | Startups |
| --- | --- | --- | --- | --- | --- |
| Microsoft Azure | No | Yes | Yes | Yes | Yes |
| Google Cloud Platform | No | Yes | Yes | Yes | Yes |
| IBM Cloud | No | No | Yes | Yes | Yes |
| Rackspace | No | No | Yes | Yes | Yes |
| Digital Ocean | No | Yes | Yes | Yes | Yes |
| Vultr | No | Yes | Yes | Yes | Yes |
| Linode | No | Yes | Yes | Yes | Yes |
| Cloudways | No | Yes | Yes | No | Yes |
Small businesses will usually pay more for the same web hosting requirements using public cloud infrastructure from AWS, Google Cloud, and Microsoft Azure. Use the chart above to filter the public cloud service providers by category:
Small businesses adopt public cloud solutions for better software innovation. Make sure to choose a cloud computing service that most suits the size and scale of your organization.
Who is the Biggest Competitor of AWS?
In 2021, Microsoft Azure emerged as the biggest competitor to AWS. The Google Cloud Platform (GCP) is also a popular alternative to AWS for many of the world's largest enterprise groups.
Companies running Red Hat Linux in datacenter operations can now adopt IBM Cloud for in-house, managed cloud services with better technical support.
Oracle Cloud and Alibaba also compete with AWS for enterprise market share in public cloud platforms. The world's largest public cloud platforms operate as hyperscale datacenters.
There are still many web hosting companies that manage their own hardware in competition. It is difficult for independent web hosts to match the availability zone networking of AWS.
Some analysts see open-source solutions like Kubernetes as the biggest competition to AWS, as there are multiple distros designed for cloud orchestration that are vendor-agnostic. But in December 2020, AWS launched the EKS/ECS platforms to offer clients the use of Kubernetes and CaaS products on premises as well as in the cloud.
AWS remains the world's largest provider of cloud infrastructure products in 2021 by total market share and global bandwidth measurements of web server usage.
Why is AWS So Popular?
AWS is popular primarily for the EC2 hosting service, which introduced the concept of elastic scalability to cloud hardware. This allowed for enterprise companies to save money by outsourcing their entire datacenter operations to AWS for managed cloud operations at scale.
AWS service plans allow companies to use DBaaS solutions like Amazon DynamoDB or Aurora.
AWS is very popular with programmers and developers who can make use of the vast number of different platform services like the AWS Lambda function for serverless architecture.
Some popular AWS services include:
Amazon EC2 (virtual servers)
Amazon RDS (relational databases)
Amazon S3 (scalable storage)
Amazon CloudFront (CDN)
Amazon VPC (private cloud)
Amazon SNS (notifications)
AWS Elastic Beanstalk (orchestration)
AWS Lambda (serverless computing)
AWS Auto Scaling (adjusts resources)
AWS IAM (access management)
As the world's largest ecommerce company, many business owners seek to use Amazon instances and relational database products for the development of custom web/mobile software apps.
AWS provides database, file storage, elastic hardware, containers, machine learning, and serverless platforms to developers.
The company is constantly innovating in cloud datacenter management, with a business model optimized by delivering new platform tools to agile programming teams in enterprise corporations for custom software development.
AWS offers specialized services for API gateway hosting requirements and high availability web server solutions. AWS is also used for long-term data warehousing and data lakes with Amazon S3 storage.
How Do I Choose the Best Cloud Service Platform?
Before choosing a cloud service platform, make sure to perform an IT audit of the resources under management by the organization.
The best cloud platform depends on the size of the project requirements primarily. Small businesses and other groups can use VPS resources more cost-efficiently than AWS.
Small enterprises and startups choose public cloud platforms for elastic hardware, database support, or other programming tools that allow for better software apps to be developed with more features.
Choose a public cloud host for enterprise-scale projects or complete datacenter outsourcing. Roughly 90% of Fortune 500 companies rely on multicloud strategies.
Engineers can use software like VMware, OpenStack, and Kubernetes to orchestrate more complex SDN solutions. Build your app on PaaS tools to save time and introduce new features to customers securely.
The Fortune 500 companies are currently involved in digital transformation, which includes cloud migration from in-house or on-prem datacenters, as well as legacy software application modernization through the use of container virtualization.
Choose an open-source NoSQL database solution as an alternative to Amazon DynamoDB to save money on public cloud licensing costs on AWS DBaaS plans.
Public cloud hosting companies offer hyperscale facilities with elastic hardware that can be used to easily run entire hosting companies the size of GoDaddy and SiteGround.
Other hosting companies cannot compete with the scale of public cloud companies. To succeed, competitor companies need to offer managed stack software or tools and utilities for developers.
High-availability solutions can be built with Kubernetes and DevOps tools for datacenter automation.
How Much Does Cloud Hosting Cost?
Not all cloud pricing is transparent, so it is often difficult for business owners to calculate how much their hardware resources will cost at AWS, Google Cloud, or Microsoft Azure.
With that in mind, all of the public cloud hosting companies have free tiers for developer use, and some offer credits on signup that last up to one year for free hosting. Pay-as-you-go billing is common on most public cloud plans.
Shared hosting, VPS plans, and dedicated servers have different prices for monthly, annual, and multiyear contracts. Some costs can be estimated using pricing calculators online.
Because web traffic is variable, elastic server frameworks like AWS EC2, ECS, and EKS may require different pricing for reserved instance use vs. on-demand hardware across datacenters. On-demand resource billing can be enhanced for cost savings with spot bidding by geolocation.
Your cloud hosting bill can spike if web traffic or compute resources increase unexpectedly. Complex business organizations need to plan for public cloud and SaaS resource use across teams and verticals.
Multicloud solutions allow businesses to save money by using resources required by different projects across vendors agnostically.
In summary, the cost of cloud hosting depends on the chosen service provider. There are major price differences between the companies for the same hardware and software services.
Use audits, reviews, and benchmarks to constantly reappraise the costs of cloud hosting to optimize IT operations under a unified security policy. Save money with PaaS/SaaS solutions and use open source as an alternative to expensive Salesforce and AWS cloud products.
Keep Your Edge: Track the Best AWS Alternatives and Competitors
The best AWS alternatives and competitors offer elastic web server frameworks that provide similar functionality to the AWS EC2 and S3 platforms. High-traffic websites, API solutions, and mobile apps can build on Kubernetes to auto-scale hardware resources in support of code in production.
Digital Ocean is one of the best low-cost cloud options for programming and development teams to build and launch an app on an AWS cloud alternative.
Digital Ocean, Vultr, Linode, and Cloudways were the strongest independent cloud hosting solutions in our survey on the basis of their advanced use of virtualization on platforms.
Cloud VPS plans from InMotion Hosting, Kamatera, Liquid Web, and Media Temple also ranked above other Amazon Web Service alternatives on the basis of cost efficiency, primarily through the provision of trusted full-stack management solutions for virtual web servers in production.
To host websites and mobile apps at high-performance on a limited budget, choose cloud VPS plans from managed cPanel providers like Hostwinds, InterServer, A2 Hosting, or Bluehost for the best value.
Small businesses, open-source developers, and independent publishers can save the most over AWS and other public cloud hosts by using the shared Linux and managed VPS hosting plans available from SiteGround, AccuWebHosting, HostGator, iPage, and Hostinger.
See Our Full Review of Kamatera
Whatever type of hosting plan you're looking for, Kamatera is a solid choice no matter the scale. Our reviewer Laura Bernheim recently took Kamatera for a spin, and rated the popular host a 4.9 in the Cloud Hosting category out of a perfect score of 5.0. Here's what Laura had to say about Kamatera:
Offering an astounding 30-day free trial of its cloud computing and storage hosting plans, Kamatera is a great choice for developers who value performance and scalability. Beginning site owners may be a bit overwhelmed at first, but the web host's managed cloud services and always-there support team will help you through any issues.
Before signing up for Kamatera, it's a good idea to read through Laura's full review to learn about all the features Kamatera offers. You can also compare it to other web hosts to ensure you're getting the best deal possible:
If you decide Kamatera is the right choice, keep in mind that it takes just minutes to deploy your Kamatera server space. And at $4.00 per month, it's a bargain considering the many great features that come in any Kamatera plan.
Advertiser Disclosure
HostingAdvice.com is a free online resource that offers valuable content and comparison services to users. To keep this resource 100% free, we receive compensation from many of the offers listed on the site. Along with key review factors, this compensation may impact how and where products appear across the site (including, for example, the order in which they appear). HostingAdvice.com does not include the entire universe of available offers. Editorial opinions expressed on the site are strictly our own and are not provided, endorsed, or approved by advertisers.
Our Editorial Review Policy
Our site is committed to publishing independent, accurate content guided by strict editorial guidelines. Before articles and reviews are published on our site, they undergo a thorough review process performed by a team of independent editors and subject-matter experts to ensure the content's accuracy, timeliness, and impartiality. Our editorial team is separate and independent of our site's advertisers, and the opinions they express on our site are their own. To read more about our team members and their editorial backgrounds, please visit our site's About page.