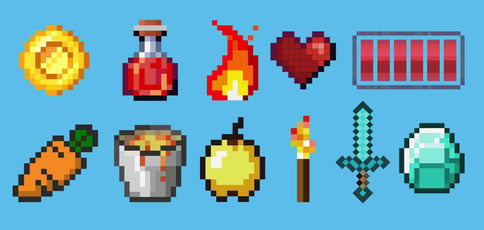 Picture this scenario: You've found a Minecraft host that ticks all the right boxes on your checklist. The price is right. The speeds are excellent. The stage is set.
You're ready to start building your Minecraft world and join other friends in creating magical experiences online. You're prepared to spice it up by adding Minecraft mods. But then, reality sinks in.
The web host you chose doesn't offer or support mods. You can only play the vanilla version of the game and wait for months to enjoy a new update. Your gaming experience goes from fun and exciting to boring and repetitive in a matter of days.
You don't need to be a rocket scientist to know that playing vanilla Minecraft is a subpar experience compared to playing with mods. That's what I'll help you find today — the best Minecraft hosting with mods.
Without further ado, let the countdown begin.
1. Hostinger
Minecraft players enjoy the game for its limitless customization and creativity. The ability to create modifications, popularly known as 'mods' in the Minecraft community, unlocked a new level of creativity many gamers and developers didn't know they had.
Hostinger, a Minecraft hosting provider, took that into account when creating its hosting packages. The hosting company knew that to provide the best Minecraft experience, it was important for gamers to create or install modpacks.
Full root access for server configuration
Solid DDoS protection, upgraded SSDs, and dedicated IPv4/IPv6 addresses
Instant setup and automatic backups
Access to plugins and automatic mod installers for customized gameplay
With its one-click installer, you can choose the preselected plugins and mods of your choice to add to your Minecraft world. But if you'd rather set up third-party extensions and modifications via Hostinger's File Manager or FTP/SSH, the floor is yours. That's the kind of freedom you get with Hostinger.
But that's not all. This web host is the gift that keeps giving. Besides being among the cheapest Minecraft hosts I've seen, you'll get automatic off-site backups, full root access, DDoS protection, and at least four gigabytes of RAM.
2. ScalaHosting
With ScalaHosting, the clue is in the name. A quick trip to its website reveals exactly why this host deserves its place on this list. The folks at ScalaHosting understand Minecraft hosting and the perks of scalability.
Besides scalability and mod support, ScalaHosting uses Region Fixer to provide automatic world repairs. This means that you'll keep enjoying your Minecraft game even in the middle of a server crisis without losing a single block. As you play Minecraft, Region Fixer runs in the background, looking for errors and repairing them automatically.
4-32 GB RAM & 4-6 TB bandwidth
Up to 640 GB of blazing NVMe SSDs
FREE domain for one year, unlimited ports, and a dedicated IP address
Isolated cloud resources and automatic world repair with the Region Fixer tool
You'll also get your own Virtual Private Server comprising CPUs, RAM, and the latest NVMe SSD storage, all dedicated to your gaming world. But this host isn't done yet. You can even host your websites and emails on the same server as your Minecraft game.
Whichever plan you choose at ScalaHosting, you'll enjoy support for all modpacks, unlimited player slots, unlimited FTP/SFTP access, and multiple servers to choose from.
3. Apex Hosting
Take Minecraft away from Apex Hosting, and this host wouldn't know what to do with its servers. That's because Minecraft hosting is in its DNA. While some hosts integrate Minecraft hosting into their web hosting services, Apex Hosting is different.
And you can tell this from the moment you land on its website. Minecraft hosting is all it talks about. But it's not all talk without action; Apex Minecraft hosting has everything you need to host your Minecraft world, and whenever in doubt, you can always take advantage of its seven-day money-back guarantee to try out its features.

Apex Hosting offers all mod and plugin support and comes with more than 2,000 pre-installed modpacks. Here, you'll find modpacks from famous creators like Void's Wrath, ATL, Feed The Beast, Technic, and FTB.
When you think you've seen it all, Apex Hosting also features premade mini-games like McMMO, which has more than 3 million downloads globally, Fractions, and the traditional outdoor sport Capture the Flag, now transformed into a Minecraft game.
4. BisectHosting
The co-founder of BisectHosting owned a Minecraft server that wasn't big enough to accommodate his bottomless passion for the game. His next option was to upgrade to a VPS hosting plan. But it didn't take him too long to outgrow the Minecraft VPS as well. Like any other person would have done in such a situation, Max took his hosting plan a notch higher and settled for dedicated servers. But, still, that wasn't enough after some time.
So where else would you go after dedicated hosting? The only other option was to create their own Minecraft hosting company, which they did and named it BisectHosting, a hosting company built by Minecraft players for Minecraft players.

Your Minecraft plan comes with more than 2,000 modpacks preinstalled and a 7-day money-back guarantee to ensure the host is the right fit for you.
The customer support team at BisectHosting, in particular, deserves a standing ovation. The founders of this company assembled a team that speaks, lives, and breathes Minecraft.
The support team is available 24 hours a day, seven days a week, and comprises Minecraft experts. When you contact them, which I hope you'll never have to, you'll communicate with people who know the game inside and out.
5. ScalaCube
Scalability is something you can't afford to ignore when looking for a Minecraft host. It shouldn't matter if you have a limited number of players at the moment; you should always leave extra seats for more in the future.
So, how do you do that? You look for a scalable web host.
That's where ScalaCube comes in. This host offers scalable hosting with instant setup, meaning you can add as many players as you want. This is particularly great if you're building a Minecraft community on your Minecraft host. With the right hosting service provider, you shouldn't have to migrate from one server to another to accommodate your growing community.

When it comes to modding, ScalaCube plays in a league of its own. Take its Minecraft Launcher feature as an example. First, you won't find it elsewhere. You can use it to create unlimited custom modpacks and enjoy your Minecraft gameplay with friends.
Everything about ScalaCube revolves around gaming. Here, you'll find some of the most popular Minecraft mods, including BuildCraft, Industrial Craft, Dragon Mounts, Galacticraft, and Aether II.
6. ShockByte
The only shocking thing about ShockByte is how affordable it is. This Minecraft host breaks down its packages into 12 different categories, allowing you to customize your plan based on your storage requirements and number of player slots. It's Dirt plan is dirt cheap, starting at just $2.50 per month.
If none of the 12 options fit your needs, you can even create a fully customized Minecraft server. The customization includes your preferred billing cycle (monthly, quarterly, semi-annually, or annually), the number of player slots, the amount of memory, server location, whether you need a dedicated IP, and server management.

Each hosting plan from ShockByte supports all mod packs, so you can customize your Minecraft environment as you wish. But that's not all. You'll get unlimited SSD storage, bandwidth, and player slots.
One of our favorite features about ShockByte is the level of add-ons they pack into each plan. ShockByte will give you a free subdomain and MySQL database, full FTP access, 100% uptime, automatic backups, and snapshot support. Talk about shocking!
7. HostHavoc
HostHavoc announces itself as an "always premium, never budget" Minecraft host. I like the honesty from the get-go. That way, you know this host that stands tall and proud behind its services.
Interestingly, there's nothing out of the ordinary with its pricing model. For content, it offers eight different hosting plans, all reasonably priced. All but one of its plans (Grass) supports a variety of mod packs such as FTB, Pixelmon, Twitch packs, and more. Remember to keep that in mind when you sign up.

In addition to supporting all modpacks, HostHavoc offers scheduled automatic backups, full FTP access, 24/7 customer support, and DDoS protection.
It also uses the latest Intel NVMe SSD storage for faster server loading speeds and response times, keeping you and your friends hooked to the game with zero downtime and interruptions.
What Is Minecraft Modding?
The phrase "modding" derives from "modification." In Minecraft, this is when someone extends the gameplay, content, and mechanics beyond Vanilla Minecraft.
Vanilla Minecraft is the standard, unmodified version of Minecraft developed and maintained by Mojang Studios (and its parent company, Microsoft) through regular updates and patches. When you add modifications to vanilla Minecraft, the game becomes a "modded" version of Minecraft.
The original version of the game can get pretty boring, especially if you play it regularly. It's like driving the same route every day and seeing the same things over and over. It gets monotonous after a while.
You won't have anything to look forward to as you drive to your destination. But if you take a different route every day with beautiful views, such as trees, mountains, rivers, or valleys, you'll always have something different to see
That's how modding works. It makes Minecraft more fun, which explains why this game has such a huge community.

Modding keeps you preoccupied because you can customize and enhance your Minecraft experience by adding new features, items, blocks, creatures, or even entire gameplay systems.
I've seen many different kinds of mods, from simple tweaks that adjust existing elements to complex additions that introduce entirely new dimensions, gameplay mechanics, or even custom storylines.
Pam's HarvestCraft, for example, introduces a wide range of new crops, food items, and cooking recipes, providing more variety and depth to the farming gameplay.
What Is a Minecraft Server?
This is a computer program where multiple players connect and play together in the same Minecraft world simultaneously. In other words, it hosts multiplayer gameplay in Minecraft.
For context, I'll quickly go over how a Minecraft server works.
If you wanted to, you could host Minecraft on your own dedicated server from your basement. But it takes a lot of know-how, time, and money to operate your own server. Instead, you can rent space on a hosting company's Minecraft server, which is configured to give you the best gaming experience.

Once you sign up for a host, you'll receive a dedicated IP address and port number. These are the login credentials you need to connect to the server and join the multiplayer world.
You can then build structures, explore the Minecraft world with other players, trade items, and engage in player-vs-player battles. The possibilities are endless.
You should know servers may have their own set of rules and gameplay modifications. Some servers run entirely vanilla Minecraft, while others use mods, plugins, or data packs to customize and enhance the gameplay experience. This all depends on the host you choose.
Is a Free Minecraft Server Worth It?
Getting a free Minecraft hosting plan is tempting. After all, who doesn't like to save money? Unfortunately, most free hosting plans will leave you unsatisfied with slow speeds and subpar security. This is a quick way to sour your Minecraft experience.
In contrast, a Minecraft hosting pro version might cost you a few dollars, but you get better performance, reliable uptime, security, and customer support. We think those features are worth the small price you pay.
Pro tip: If you still want to test a free Minecraft host, choose one from our list of recommended providers.
What Is the Best Minecraft Server Host?
They say one man's trash is another man's treasure. The same concept applies to Minecraft hosting.
In other words, what works for you may not work for another person. Translate that concept into Minecraft hosting, and you'll realize that the best server is one that ticks all the right boxes on your list of requirements.
For example, you should choose a server that supports modding if you intend to run mods. You don't need a plan that supports mods if you want to play Vanilla Minecraft. That said, we think Hostinger is a well-rounded Minecraft host that suits a variety of needs.
Full root access for server configuration
Solid DDoS protection, upgraded SSDs, and dedicated IPv4/IPv6 addresses
Instant setup and automatic backups
Access to plugins and automatic mod installers for customized gameplay
If you're not sure what your requirements are, take a look at our recommendations for the best Minecraft hosting plans — modded or not.
How Do I Choose a Minecraft Host?
Choosing a Minecraft host doesn't have to be complicated. Let's go over some basic steps below:
The first thing you should consider is the number of players you expect to have on your server and the type of gameplay you plan to offer. For example, do you want the vanilla Minecraft or a modded server? Your answer to this question will determine the required server resources such as RAM, CPU, and SSD storage capacity you need.
Choose a host with server locations near the majority of your player base. For instance, let's say most of your players live in Europe; you'll need a host with European servers. You can even narrow it down to the country they live in and choose a server location there. This helps reduce latency and provides a smoother gameplay experience.
If the host lacks an uptime and reliability guarantee, don't even think about joining. The same applies to the quality and availability of its customer support. You deserve a responsive and helpful support team if you encounter technical issues or have questions about your Minecraft server. For best results, opt for a host that offers 24/7 customer support through various channels such as live chat, phone, email, and a ticketing system.
A user-friendly control panel can make it easier for you to manage your Minecraft server. Throw that into the bag of things you should look for in a Minecraft server host. That way, you can easily install mods, change server settings, and perform other administrative tasks.
Remember when I mentioned scalability? Add that to the list too. You'll need a scalable host, like ScalaCube if you expect your server to grow or handle fluctuating player numbers. With a scalable host, you can upgrade server resources as needed without migrating to a different host.
Make sure the host also offers regular backups in case of data loss or server issues. Automatic backups are the industry standard, but the goal is to find out how often the web host performs these backups.
Do you plan to run mods or plugins on your server? If so, check if the modded Minecraft server host supports the specific modding platform you intend to use (Minecraft Forge, Fabric, etc.).
Next, add DDoS protection to the list. These attacks can disrupt server performance and make the game unplayable. You need a host that offers DDoS protection to safeguard your server.
Finally, money talks. Compare the pricing of different hosting providers and choose one that aligns with your budget.
As you shop around, you may think of something we haven't included on this list. Write it down to ensure you choose a host that meets your needs.
What Is the Cheapest Minecraft Server?
Price is important when you're choosing a hosting plan. We understand you don't want to break the bank for a Minecraft server. Thankfully, Minecraft's popularity means you'll have many options to choose from if you're on a budget. Plans start for as little as a few dollars each month.
Hostwinds takes the crown for most affordable Minecraft server, followed closely by Hostinger in the second position. However, you should note that Hostwinds currently doesn't support mods. So if that's essential to your gameplay, you'll want to choose Hostinger.
Pro tip: If you want help paying for your Minecraft server, ask your host if it supports monetization. You can ask fellow players to pitch in toward the game server via donation right from your hosting platform.
Unlock Your Creativity With Modded Minecraft
Vanilla Minecraft has inspired creativity in the gaming community. At first, I didn't understand the excitement behind this game, considering its pixelated graphics. But now I know better.
The ability to create and use mods in this game is the fuel that keeps the fire burning. Unlike many other games that often have a beginning and end, modded Minecraft is like a bottomless pit. You'll never get to the bottom, no matter how hard you try.
When you think you've reached the end, you bump into a new gameplay you didn't know existed. All credit goes to the vibrant, diverse, and interactive Minecraft community.
To start enjoying the infinite possibilities of modded Minecraft, you must choose a host that supports mods. Now you know you have plenty of options to choose from.
See Our Full Review of Hostinger
Whatever type of hosting plan you're looking for, Hostinger is a solid choice no matter the scale. Our reviewer Andrew Wandola recently took Hostinger for a spin, and rated the popular host a 4.8 in the Best Overall Hosting category out of a perfect score of 5.0. Here's what Andrew had to say about Hostinger:
Before signing up for Hostinger, it's a good idea to read through Andrew's full review to learn about all the features Hostinger offers. You can also compare it to other web hosts to ensure you're getting the best deal possible:
If you decide Hostinger is the right choice, keep in mind that it takes just minutes to deploy your Hostinger server space. And at $6.99 per month, it's a bargain considering the many great features that come in any Hostinger plan.
Advertiser Disclosure
HostingAdvice.com is a free online resource that offers valuable content and comparison services to users. To keep this resource 100% free, we receive compensation from many of the offers listed on the site. Along with key review factors, this compensation may impact how and where products appear across the site (including, for example, the order in which they appear). HostingAdvice.com does not include the entire universe of available offers. Editorial opinions expressed on the site are strictly our own and are not provided, endorsed, or approved by advertisers.
Our Editorial Review Policy
Our site is committed to publishing independent, accurate content guided by strict editorial guidelines. Before articles and reviews are published on our site, they undergo a thorough review process performed by a team of independent editors and subject-matter experts to ensure the content's accuracy, timeliness, and impartiality. Our editorial team is separate and independent of our site's advertisers, and the opinions they express on our site are their own. To read more about our team members and their editorial backgrounds, please visit our site's About page.