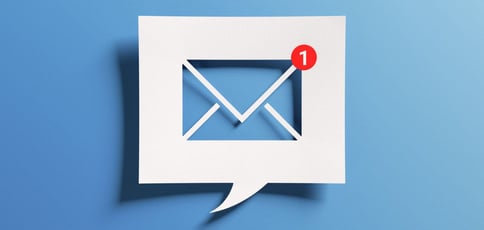 Whoever came up with the saying that it's never wise to put all your eggs in one basket didn't have website and email hosting in mind. Hosting your website and email with two different web hosting companies can be stressful and inconvenient, to say the least. The last thing you want is to hop from host to host or browser to browser to access your website's control panel or read your emails.
That's how some people miss important emails because they can't juggle between different web hosts simultaneously. It's even worse if you are as forgetful as I am — hosting your website and emails with two providers can be overwhelming.
So what's the solution? Enter all-inclusive web hosting providers. These are the kind of web hosts that provide website and email hosting solutions all under one roof. The convenience aside, I've found that most companies that provide email and web hosting services all wrapped in one plan are far more affordable.
For perspective, I've reviewed some of the best website and email hosting services you'll find on the internet and also touched on some of their standout features.
1. A2 Hosting
A2 Hosting is one of the fastest web hosts I know. Speed aside, I haven't encountered many web hosts with the same degree of generosity as A2 Hosting. From powerful Solid-State Drive storage and advanced security features to multiple server locations and free SSL certificates, A2 Hosting has it all.
And the best part is that it offers all these features — and many more — all for free. Speaking of freebies, A2 Hosting allows you to create unlimited free email accounts when you host your website with them. So instead of paying for email hosting elsewhere and hosting your website with A2 Hosting, you'll get both email and web hosting services all under one roof.
FREE Cloudflare CDN and SSD speed boost
Optimized caching and 1-click installs
Unlimited email, domains, and databases
Advanced security and FREE HackScan
24/7 support via phone, chat & tickets
CHEAP
RATING 4.6 ★★★★★ Our Review
A2 Hosting: Our Expert's Review
Alexandra Anderson (HostingAdvice.com): There are plenty of excellent cPanel shared hosting providers out there, so what sets A2 Hosting apart from the rest. Not only does the company offer a ton of features, but it has custom-built its packages for enhanced performance, speed, and security — putting your priorities above pricing. Go to full review »
| Money Back Guarantee | Disk Space | Domain Name | Setup Time |
| --- | --- | --- | --- |
| 30 days | 100 GB SSD – Unlimited SSD | New or Transfer | 4 minutes |
What I love the most about this package is that it is not restricted to a particular hosting plan or type of hosting. Here is what I mean: You don't need to purchase a specific plan with A2 Hosting to have access to its unlimited email accounts. Whether you choose a shared hosting plan, dedicated hosting, VPS hosting, or anything in between, A2 Hosting throws in free unlimited email accounts in the package.
That may sound normal in the world of web hosting, but it's not. In fact, it's part of this web host's generosity I've been talking about. Many other web hosts I've used offer free email hosting, but you'll need to choose a more expensive hosting plan to enjoy the free email hosting perk.
See our full review of A2 Hosting >>
2. Hostinger
The option to create unlimited emails is exciting to some but overkill to others. That's something I learned after dealing with many different web design clients with unique needs for more than a decade.
Some clients I've worked with have their websites and emails hosted at Hostinger. At first, I didn't know why Hostinger was popular, but now I do.
For starters, this web host offers up to 100 free email accounts. That might seem like a limited number until you actually put them to use. Unless you're a big business or agency, it is unlikely that you'll end up using all these email accounts.
Unlimited everything, from storage to databases
FREE site builder & WP performance upgrades
FREE daily or weekly backups
Custom control panel and auto-installation scripts
SSH access & unlimited FREE SSL certificates
CHEAP
RATING 4.9 ★★★★★ Our Review
Hostinger: Our Expert's Review
Laura Bernheim (HostingAdvice.com): As the shared hosting market becomes increasingly saturated, unlimited storage, bandwidth, and email accounts have become surprisingly average. Hostinger, however, extends the routine, expected metrics to greater lengths — the number of websites, databases, FTP users, subdomains, and parked domains are all unrestricted for most customers. Go to full review »
| Money Back Guarantee | Disk Space | Domain Name | Setup Time |
| --- | --- | --- | --- |
| 30 days | 50 GB SSD – 200 GB SSD | FREE (1 year) | 3 minutes |
For context, most of the clients I work with are small business owners. I've been designing websites for more than a decade now, and I haven't met a single small business owner who needs more than 15 email accounts.
Small businesses may need more email accounts further down the road when business is booming and they have several franchises in the market. But it's still uncommon to come across small businesses that need such a high number of email accounts.
That's one reason I find Hostinger to be quite practical; it breaks down its hosting packages into smaller segments, which allows you to choose only what you need. For instance, free email accounts aside, you can host between one and 300 websites with this host, depending on your chosen plan.
The bottom line is that Hostinger is great if you want to host many websites under one plan and get free (but not unlimited) emails. But if you just want something simple, such as one email account and website for your online portfolio, Hostinger's Single plan is what you should opt for.
See our full review of Hostinger >>
3. Bluehost
Don't rule out Bluehost in the world of web hosting. This legendary web host never runs out of good things to offer.
First, I'd recommend it if you only want to host one website. Unlike A2 Hosting, which offers unlimited emails and websites, Bluehost will let you host one website with its shared hosting plan, but you'll have the option to create unlimited email accounts.
Cheap shared hosting from a trusted provider
Ideal for hosting a WordPress website
FREE Weebly website builder and Cloudflare CDN
Unlimited traffic and 24/7 live chat support
Get 70% off today with our Bluehost coupon
CHEAP
RATING 4.8 ★★★★★ Our Review
Bluehost: Our Expert's Review
Ryan Frankel (HostingAdvice.com): Bluehost pricing is about as competitive as the industry offers. Sign up for a shared hosting plan for as little as $2.95 per month, and WordPress hosting packages are consistently priced; a VPS plan starts at around $19.99 per month; and the dedicated hosting rates are as little as $79.99 per month. Go to full review »
| Money Back Guarantee | Disk Space | Domain Name | Setup Time |
| --- | --- | --- | --- |
| 30 days | 10 GB SSD – 100 GB SSD | FREE (1 year) | 5 minutes |
Secondly, Bluehost comes to the rescue if you're on a budget but are looking for a great web host. It's one of those web hosting companies that doesn't compromise the quality of hosting services despite being affordable.
And finally, at least 43% of websites on the internet run on WordPress, so there is a chance you may also want to go down this path with your website. If so, you'll be glad to discover that Bluehost is one of the few web hosting companies officially endorsed by WordPress.
What does this mean for your website? It's simple: You'll have a web host that's fully compatible with WordPress, which means fewer technical problems and better performance. In fact, Bluehost is one of the best providers of managed WordPress hosting services.
See our full review of Bluehost >>
4. 1&1 IONOS
1&1 IONOS offers a mix of affordability and top-end security thanks to features such as the HiDrive Cloud Storage and MyDefender, all working together to protect your data. This host gives you the kind of security you need if your website deals with sensitive information.
Additionally, if you have collaboration and teamwork in mind, this web host ticks all the right boxes. You can integrate the email host with collaborative tools such as Microsoft Office 365 and Google Workspace to boost productivity in your team.
$1/month for 12 months
No hidden fees, pay just $12 at checkout
Easy setup and 24/7 expert support
FREE domain or transfer, plus FREE SSL certificate
Unlimited storage and databases with most plans
CHEAP
RATING 4.8 ★★★★★ Our Review
1&1 IONOS: Our Expert's Review
Alexandra Anderson (HostingAdvice.com): If budget is the main factor on your mind when searching for your next web host, search no more. 1&1 IONOS has an impressive range of robust web hosting and website building packages for what may be the best price we've ever seen in the world of hosting. Go to full review »
| Money Back Guarantee | Disk Space | Domain Name | Setup Time |
| --- | --- | --- | --- |
| 30 days | 10 GB – Unlimited | FREE (1 year) | 4 minutes |
Tired of getting those annoying spam emails? You won't have to worry about that with 1&1 IONOS, at least for the most part. This host features a state-of-the-art filtering system that keeps spam out of your inbox and ensures that you only receive emails that matter to you.
Add that to its free domain for the first year, 10 gigabytes worth of storage space, and the free SSL certificate, and you've got an irresistible web hosting package here. If you're unsatisfied with the service, 1&1 IONOS will refund your money if you cancel within 30 days of signing up. No questions asked.
See our full review of IONOS >>
5. InMotion Hosting
With some good planning, you can get the most out of the website and email hosting services offered by InMotion Hosting. Let's say you own a small business or want to showcase your portfolio; InMotion Hosting has different shared hosting packages you can choose from, each with unique features compatible with your goals.
FREE BoldGrid site builder and templates
FREE website, domain, and cPanel migrations
SSD storage makes your site load up to 20x faster
Security suite includes SSL and hack protection
Unlimited bandwidth and email accounts
CHEAP
RATING 4.7 ★★★★★ Our Review
InMotion: Our Expert's Review
PJ Fancher (HostingAdvice.com): InMotion Hosting offers an excellent business-class shared hosting plan — with a price tag lower than several other budget hosts. For the IT crowd in the audience, you'll appreciate SSH access, as well as support for PHP, Ruby, Perl, Python, WP-CLI, and other popular languages. Go to full review »
| Money Back Guarantee | Disk Space | Domain Name | Setup Time |
| --- | --- | --- | --- |
| 90 days | 100 GB SSD – Unlimited | FREE (1 year) | 5 minutes |
For example, instead of having the option to create unlimited websites, which you probably don't need right now, you can start slow with its Core plan (shared hosting), which lets you create 10 email addresses and host two websites.
Then as your needs grow and your empire expands, you can always scale up to the next plan. The best part is that, whatever plan you choose when you scale, the Core plan will come with unlimited email addresses and websites.
InMotion Hosting is affordable by default, but you can save more money when you sign one of its long-term contracts. It currently offers one to three-year contracts but no month-to-month options for its shared hosting plans.
In addition, let's say you want to make some extra money with reseller hosting as a side hustle. InMotion Hosting comes with reseller-ready features and, above all, unlimited email accounts. So whether you want to offer your clients the email accounts for free or charge them a small fee, that's entirely up to you.
See our full review of InMotion >>
6. HostGator
You can trust HostGator to be part of any conversation about dependable web hosting companies. The web host has a generous welcome package that allows you to save money and get the most out of your web hosting plan.
Take, for example, its Hatchling plan that falls under shared hosting. It is designed to get you on your feet in the web hosting world and can host one website with unlimited email addresses.
Host up to unlimited websites on a single plan
FREE SSL certificate included on all plans
Unlimited bandwidth & email addresses
1-click WordPress installs & FREE blog tools
Get 67% OFF by buying 36 months upfront
CHEAP
RATING 4.6 ★★★★★ Our Review
HostGator: Our Expert's Review
Ryan Frankel (HostingAdvice.com): HostGator is a great compromise between performance and price. The company offers unlimited emails, MySQL databases, disk space, and bandwidth, plus one-click installs of popular open-source projects, in addition to a 99. Go to full review »
| Money Back Guarantee | Disk Space | Domain Name | Setup Time |
| --- | --- | --- | --- |
| 30 days | Unlimited | FREE (1 year) | 4 minutes |
And by the way, you can access all email accounts on your phone via IMAP support, something not so many web hosting companies offer. So if you're always on the go and don't want to miss any of your emails, HostGator is probably the best option to host your email and website.
Speaking of websites, HostGator throws in a free domain for a year when you sign up for the first time. And that's not the only free thing you'll get; this host identifies as the home of free stuff, and rightfully so.
You'll find so many great features at HostGator, all available for free. I'm talking about unmetered bandwidth, domain registration, SSL certificates, and even Google Ad credits (for Baby and Business plans).
See our full review of HostGator >>
7. SiteGround
My admiration for SiteGround knows no bounds. This web host is different from other web hosts in almost every aspect. Its basic plan (shared hosting) can host one website and unlimited email addresses. If that's too basic for you, there's always the option to upgrade. Whatever you choose from there will come with unlimited websites and emails.
But that's not the only reason SiteGround deserves a favored place on this list. I've always loved its simplicity, and I know I'm not the only one who thinks so. SiteGrounds feels like a breath of fresh air in this industry with its sleek yet simple design.
FREE website transfer service to get started
99.9% uptime guarantee and unlimited traffic
User-friendly WordPress installation
24/7 support featuring custom systems
4 caching options plus staging and Git
CHEAP
RATING 4.6 ★★★★★ Our Review
SiteGround: Our Expert's Review
Alexandra Anderson (HostingAdvice.com): Providing hosting with the perfect balance of technological innovation and superior customer support, SiteGround offers a range of affordable hosting services to meet your needs. In addition to the expected cheap web hosting perks — a free website builder and unlimited bandwidth — the company specializes in custom-built tools to deliver strong and positive user experiences. Go to full review »
| Money Back Guarantee | Disk Space | Domain Name | Setup Time |
| --- | --- | --- | --- |
| 30 days | 10 GB SSD – 40 GB SSD | New or Transfer | 6 minutes |
I'll give you an example of its webmail (the platform you use to access your emails). It is very simple and neat. The same applies to its control panel. I've used SiteGround for three years now, and not once have I ever needed to contact support for help navigating its control panel. Everything looks orderly, which I greatly appreciate, especially with my background in web design.
But no web host is perfect, not even SiteGround, my personal favorite. It is a little bit more expensive, but you won't realize it until after your contract renews. So if you're on a budget, consider leaning toward Bluehost or HostGator.
On a brighter note, SiteGround justifies its price. It's not one of those web hosts that is expensive for nothing. Its features include unmetered traffic, free SSL certificates, unlimited emails and databases, and managed WordPress. It also comes with out-of-the-box catching, the ability to add collaborators, and free migration for your email or website.
See our full review of SiteGround >>
What Is the Difference Between Website Hosting and Email Hosting?
Website hosting and email hosting may sound like the same thing, but they're not. On one hand, website hosting is when you make your website accessible online. To do this, you'll need to store and serve website files on a server provided by the hosting company.
This type of hosting works in such a way that when users type your website's domain name (your website address, such as www.YourWebsiteName.com) or click on a link, the server delivers the requested file to the user's browser. That allows the user to view the requested content on the website.

For example, let's say you run a blog. You've just finished publishing and sharing a new blog post with your readers. When they click on the blog title, the website will send a request to the server provided by the web host. The server will find the requested information from its heap of web files, in this case, the blog you wrote, and then share it with the reader.
Email hosting works in a similar way but focuses specifically on emails. Here, the web hosting company manages and hosts email accounts and email-related services.
With email hosting, you can create and use customized email addresses with your own domain name (e.g., info@YourWebsiteName.com). Once you've created the email account, the web host will provide the server that stores email messages and related data. That way, you can view, receive, and send emails.
The key difference to note whenever this question pops up is that website hosting deals with website files while email hosting handles email accounts and messages.
Does Website Hosting Include Email?
Not by default. Some web hosting packages may include email hosting as part of the whole deal, while others offer these two services separately. That's why you should always review the features and specifications of your web hosting plan, especially if email hosting is equally important to you.
All web hosting providers we've discussed here offer email hosting for free. The only difference is the number of email accounts you can open or the storage space for each email. Some, like Bluehost, A2 Hosting, HostGator, and SiteGround, allow you to open unlimited email accounts, while others, like Hostinger and InMotion Hosting, only allow a certain number of emails.
How Much Does Website Hosting with Email Cost?
This service does not have a standard price; it all depends on the specifics of the plan you choose, especially in terms of the features included. Prices can range from a few dollars per month for basic shared hosting plans, the cheapest web hosting option, to higher costs for dedicated or VPS hosting.
For example, the likes of Bluehost and HostGator are quite affordable. On the other hand, SiteGround costs a little more and offers more features. Ultimately, the price you pay for website and email hosting depends on the amount of resources you need.
Can I Host My Website and Email Separately?
Yes, that's possible, but I wouldn't recommend this option for different reasons. Let's start with the positives first.
When you host your website and email separately, you'll most likely enjoy specialized providers for each service. As a result, you'll have more flexibility in selecting the best options for your specific needs.

Think about it this way: You can choose a service that specializes in website hosting and offers the resources you need to host your website. At the same time, you can opt for an email host that only provides email services, which may include advanced features for managing your email accounts.
But when it comes to convenience and affordability, this is not the path you should choose. Web hosting companies that combine email and web hosting services in one package are usually more affordable. Also, managing your email accounts and hosting under one roof is easier than separating the two.
Which Is the Cheapest Website and Email Hosting Provider?
1&1 IONOS takes the crown again here for being the most affordable website and email host. Bluehost, HostGator, and InMotion Hosting follow closely behind, in no particular order.

Don't forget that HostGator and Bluehost offer unlimited email accounts, so you should consider that route if you intend to create many email accounts. InMotion Hosting, on the other hand, only lets you create 10 free email accounts. That's the perfect option for a small business or personal use.
How I Choose the Best Website and Email Hosting Provider?
First, write down your specific needs and requirements. In other words, what do you need from such a service? How many email accounts do you intend to create?
Once that's figured out, think about the amount of storage space. Do you plan to send or receive a lot of files via email? If so, the best email hosting provider for you should come with huge amounts of email storage. At least 10 gigabytes of storage should be the bare minimum. If you find an email hosting provider that offers more than that, that's even better.
Next, look at the web host's reliability and uptime guarantee, and don't settle for anything that offers less than 99.9% uptime. This guarantees that your website and email services will be consistently accessible to users without significant downtime.
Check whether the web host offers sufficient bandwidth to handle the expected traffic. This shouldn't be much of a problem if you're hosting a basic website, such as for a portfolio or a personal blog. But if you need to host a website that could potentially receive huge amounts of traffic, such as an eCommerce website or an online gaming platform (think of Minecraft hosting as an example), you'll need a host with unlimited bandwidth.

Don't ever compromise security when selecting the best web hosting provider, especially if you intend to handle sensitive information, such as credit card data. The host should offer basic security features such as SSL certificates, regular backups, and malware scanning by default, regardless of the type of website or the number of email accounts you need. You can then take it to the next level if you need advanced security, such as the MyDefender feature 1&1 IONOS offers.
Think about your long-term plans. Can the website or email account grow beyond its current state? If so, does the web host offer seamless scalability options that allow you to expand resources or switch to higher-tier plans without significant downtime when that time comes?
Excellent customer support is also equally important, whether or not you're familiar with the world of web hosting. You should have the peace of mind of knowing that when something goes wrong and you can't seem to find a solution, you have a responsive customer support team waiting to help whenever you need them.
Other nice-to-haves include the availability of a website builder (especially if you're new to the world of web design), compatibility with top email service providers such as Zoho Mail and Microsoft Outlook, and the availability of email templates.
Combine Web and Email Hosting To Get the Best of Both Worlds
It's smart to have a website and a business email address, but it's even smarter to have these two services wrapped up in one hosting package. Instead of paying for email hosting separately, purchasing a web hosting package with a free email account is smarter. That way, you can create more professional emails backed by a stunning website for your business or personal use.
Further Reading: "7 Best Website and Email Hosting Providers (Oct. 2023)"
Hopefully, our recommendation of A2 Hosting fulfills all your web hosting needs. Starting at just $2.99 per month and rated 4.6 overall, A2 Hosting gives users plenty of bang for the buck. Among our favorite features:
FREE Cloudflare CDN and SSD speed boost
Optimized caching and 1-click installs
Unlimited email, domains, and databases
Advanced security and FREE HackScan
24/7 support via phone, chat & tickets
If you'd like recommendations similar to A2 Hosting and others in 7 Best Website and Email Hosting Providers (Oct. 2023), check out these popular guides. You'll find comparisons of A2 Hosting to other hosts on pricing, features, support and more:
And of course, if A2 Hosting is your top choice, you can get started now at just $2.99/month. A2 Hosting is easy to set up and scale, no matter the size of your next project.
Advertiser Disclosure
HostingAdvice.com is a free online resource that offers valuable content and comparison services to users. To keep this resource 100% free, we receive compensation from many of the offers listed on the site. Along with key review factors, this compensation may impact how and where products appear across the site (including, for example, the order in which they appear). HostingAdvice.com does not include the entire universe of available offers. Editorial opinions expressed on the site are strictly our own and are not provided, endorsed, or approved by advertisers.
Our Editorial Review Policy
Our site is committed to publishing independent, accurate content guided by strict editorial guidelines. Before articles and reviews are published on our site, they undergo a thorough review process performed by a team of independent editors and subject-matter experts to ensure the content's accuracy, timeliness, and impartiality. Our editorial team is separate and independent of our site's advertisers, and the opinions they express on our site are their own. To read more about our team members and their editorial backgrounds, please visit our site's About page.