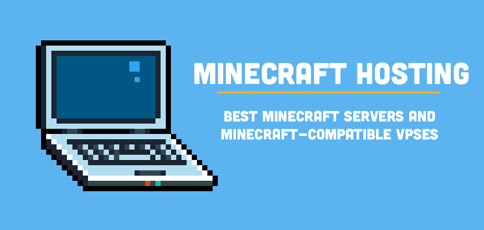 I'll start my review of the best Minecraft server hosting with a trip back to November 2011, when Minecraft officially hit the gaming world. I must admit I didn't know much about it at the time.
I wasn't a big fan of pixelated graphics; it seemed like one of those quickly assembled games made by developers who didn't understand that we were living in the 21st century. I mean, who would pick Minecraft over Grand Theft Auto, the hottest video game back then?
I didn't appreciate the uniqueness of the pixelated graphics that made the game stand out. Now I do.
Fast forward to 2023, and I'm the biggest self-proclaimed Minecraft fan I know.
The multiplayer mode is one of my favorites — nothing beats the feeling of catching up with friends online after a long day at work. But I must also admit that finding the best server for Minecraft wasn't that easy.
After many trials and errors, I can say these seven are the best I've seen and used.
Full root access for server configuration
Solid DDoS protection, upgraded SSDs, and dedicated IPv4/IPv6 addresses
Instant setup and automatic backups
Access to plugins and automatic mod installers for customized gameplay
The need for total control over the server is one of the reasons I chose Hostinger. I also found it easy to install and set up — the onboarding process took only four minutes!
As someone who's worked in the cybersecurity industry before, I've witnessed countless cases of cyber attacks targeting gamers. Cybercriminals would trick them into downloading malware and then steal their private information to commit crimes such as identity theft.
That experience made me extra cautious when shopping for a Minecraft server. Simply put, if it's unsafe, it's not worth it.
But that's not something you'd be worried about when you host Minecraft on Hostinger; you'll get a dedicated IP address (IPv4 or IPv6) to protect you from DDoS attacks (I cover this topic toward the end of this review).
Another thing that really fascinates me about Hostinger's Minecraft servers is the automated backup system. I can rest easy knowing that no matter what happens, I won't lose my progress. Instead, all I need to do is simply restore from the most recent backup via the control panel.
And, before I forget, Hostinger's virtual private servers are also lag-free because they run on Intel Xeon processors. If you're a gamer, you already know how critical fast servers are for a better gaming experience.
Impressive 99.9999% Uptime
FREE website transfer, custom ISOs, and enterprise firewall for enhanced security
Root access with fully personalized gameplay
30-750 GB storage
I've seen so many types of Minecraft servers, each with unique features and benefits, but when it comes to affordability, I tip my hat to Hostwinds. I also like that, despite being cost-effective, these servers have near-perfect uptime (up to 99.9999%).
Another thing that I love about Hostwinds, an observation our in-house reviewer Laura Bernheim also agrees with in her Hostwinds review, is that it has a control panel specifically built for Minecraft servers. The McMyAdmin control panel (MCMA) is easy to install and comes with an intuitive user interface — just what you need to customize your Minecraft environment.
Affordability and reliability aside, what makes this web host special is the fact the folks there are passionate about Minecraft. That's great when you need assistance with Minecraft-related issues.
Instead of getting generic answers to your questions, you'll talk to people who understand this game. Speaking of support, the team at Hostwinds is available 24 hours a day, seven days a week, 365 days a year to help you get started with your Minecraft world and address any issues that may arise.
4-32 GB RAM & 4-6 TB bandwidth
Up to 640 GB of blazing NVMe SSDs
FREE domain for one year, unlimited ports, and a dedicated IP address
Isolated cloud resources and automatic world repair with the Region Fixer tool
They say there's always something behind a name, and that's exactly what I learned about ScalaHosting. I was only looking for a basic Minecraft server, but ScalaHosting outdid itself. If you're looking for scalability, this is the server you need.
It's not possible to list all benefits this hosting provider offers, so I'll just mention the standard ones. To begin with, you'll get your own virtual dedicated server with excellent speeds and a 99.9% uptime guarantee.
But what I find interesting is the automatic world repair feature that fixes your Minecraft realm block to block whenever there is a technical problem. And that's not all – the Minecraft-specific features aside, you'll still get the standard web hosting service all under one package.
So, what does that mean to you as a gamer? Think about it this way; you can host a Minecraft blog or website on the server in addition to the game itself.
SIDE NOTE: One of our resident hosting experts, Laura Bernheim, wrote a review of ScalaHosting you should check out to learn more about this host.
Best Hosts to Install Your Own Minecraft Server
Some web hosts aren't Minecraft-ready, but that doesn't mean they can't host this game. Just to give you some perspective, I'll go over some hosts that allow you to install your own Minecraft server.
Custom web-based control panel
Unlimited MySQL databases
Easily scalable RAM
High-performance SSD drives
5 years of security updates with Ubuntu Long Term Support
VPS
RATING 4.7 ★★★★★ Our Review
DreamHost: Our Expert's Review
Laura Bernheim (HostingAdvice.com): With scalable RAM and SSD storage, DreamHost's VPS plans give customers a powerful, speedy, and stable environment ripe for growth. RAM ranges from 1GB to 8GB, while storage varies between 30GB and 240GB. Go to full review »
| Money Back Guarantee | Disk Space | Domain Name | Setup Time |
| --- | --- | --- | --- |
| N/A | 30 GB – 240 GB SSD | New or Transfer | 6 minutes |
The easy three-step process for setting up a Minecraft server on DreamHost is one of the things I love about them. I believe that if you're going to have users manually set up their own servers, the best you can do for them is to make the process super easy.
Otherwise, as with browsing the internet, many people tend to lose interest when websites take too long to load. The same applies in the gaming community; no one wants to swim across the Pacific or climb mountains just to have a server installed.
Luckily, DreamHost is one of the few web hosts that understand this concept. They know that not every gamer out there has the technical skills required to manually install a server, so they've made the process super easy and straightforward.
Instructions for installing Minecraft on your DreamHost server >>
Seamless migration from any Bluehost shared hosting plan
Root access and easy multi-server management
Ample RAID-1 storage and tons of bandwidth
Each plan gets at least 3 dedicated IP addresses
cPanel and WHM with root access
VPS
RATING 4.7 ★★★★★ Our Review
Bluehost: Our Expert's Review
Ryan Frankel (HostingAdvice.com): We love recommending Bluehost for its lifetime customer growth potential, meaning you can start with shared hosting and seamlessly scale to VPS hosting plans and beyond. The price versus performance is pretty unbeatable in the virtual hosting space, and Bluehost's engineering team will kick off the customer relationship by instantly provisioning your server. Go to full review »
| Setup Time | Disk Space | CPU | RAM |
| --- | --- | --- | --- |
| 6 minutes | 30 GB SSD – 120 GB SSD | 2 – 4 cores | 2 GB – 8 GB |
Some years ago, I used to think that Bluehost was only good for shared hosting. That was back when they were among the world's most popular web hosting services, particularly for blogs and personal websites. They played in the same league with the likes of GoDaddy and HostGator
So, when trying out the best hosting providers for Minecraft, I never had Bluehost in mind until I learned from one of my gaming friends that the Utah-based web host can also host Minecraft.
I decided to give it a try, and quite honestly, the results were pretty impressive.
Although Bluehost doesn't have servers designed explicitly for Minecraft, gamers can leverage the power of their VPS hosting or dedicated servers to get the best gaming experience.
The trick here is to opt for its VPS or dedicated servers; a shared server for hosting Minecraft won't work because of the limited resources.
Instructions for installing Minecraft on your Bluehost server >>
High-speed hosting that's faster than AWS, Rackspace, and Digital Ocean
FREE backups, CDN, and DDoS protection
Up to 16 processors with all-SSD storage
Choice between cPanel, Plesk, or InterWorx
Real-time monitoring and 100% uptime guarantee
VPS
RATING 4.5 ★★★★★ Our Review
Liquid Web: Our Expert's Review
Alexandra Anderson (HostingAdvice.com): It's no secret by now that Liquid Web is known for best-in-class technology and reliability that exceeds expectations. The company's cloud VPS environments embody that reputation to its fullest — including managed WordPress and WooCommerce products. Go to full review »
| Setup Time | Disk Space | CPU | RAM |
| --- | --- | --- | --- |
| 7 minutes | 40 GB SSD – 200 GB SSD | 2 – 8 cores | 2 GB – 16 GB |
One thing that stands out about Liquid Web is its lightning-fast speeds. In fact, sometimes I'm tempted to think that they bumped up their speeds as a reward to users for going through the trouble of manually setting up your Minecraft server on this host.
The folks at Liquid Webknew they couldn't have everything you'll ever need in a web host — no web host has. So, they decided to invest in what matters most in the gaming industry.
Things like speed, security, easy installation, and dedicated support are just what LiquidWeb needed to get themselves into the good books with gamers. They didn't disappoint, either.
Instructions for installing Minecraft on your LiquidWeb server >>
Full root access with fully or semi-managed options
Redundant network with multiple layers of security
FREE website, domain, MySQL, and script transfer
RAID-10 storage for data protection
Get up to 75% off when you sign up
VPS
RATING 4.3 ★★★★★ Our Review
HostGator: Our Expert's Review
Ryan Frankel (HostingAdvice.com): HostGator has built a great reputation in the industry for its shared web hosting options. The company's VPS hosting solution, with optional cPanel support, provide a nice and easy introduction to those who are new to VPS hosting and know their needs require more than a typical shared plan. Go to full review »
| Setup Time | Disk Space | CPU | RAM |
| --- | --- | --- | --- |
| 7 minutes | 120 GB SSD – 240 GB SSD | 2 – 4 cores | 2 – 8 GB |
HostGator is another popular web host that's not specifically built to host Minecraft servers but can with some minor modifications. All you have to do is identify the server you need. It could be a VPS or a dedicated server, whatever works best for you.
Then, you'll buy a Minecraft server and set it up. It's as easy as that.
I used HostGator many years ago when I didn't have many players in my environment. I opted for the Dedicated Basic plan because I had around 30 players when I first started exploring the multiplayer world.
If you'd like to try them, you'll find the instructions below.
Instructions for installing Minecraft on your HostGator server >>
What Is a Minecraft Server?
A Minecraft server is a virtual environment where the game runs. These servers can either be public or private.
As the name implies, a public server is usually accessible to the general public. Any random stranger can log into a public server as long as they have some basic information about it. On the other hand, a private server is more difficult to join because players must have login credentials to gain access to these servers.
For example, when I want to add a friend to my Minecraft community on a private server, I'll send them the invitation and login credentials to an available player slot, which they'll use to join.
Can I Host Minecraft on a Shared Server?
I wouldn't recommend shared hosting for Minecraft, and that's because this game requires considerable resources and limited restrictions. But that's the opposite of shared servers; they usually have limited resources and many restrictions. For example, you'll get limited storage and memory, the two key ingredients in a gamer's world.
Security is also an issue many shared servers rarely address, and that's why I would recommend opting for a dedicated server or Minecraft VPS.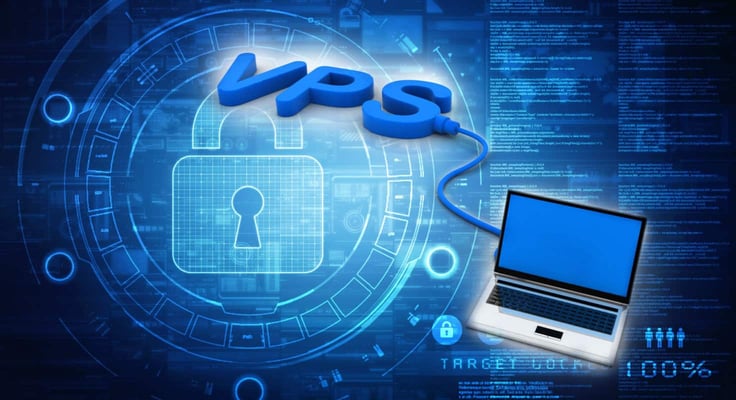 People use shared servers for different reasons, and not everyone on that particular server just wants to play Minecraft while minding their own business. Some want to host their personal blogs, small business websites, portfolios, or anything else along those lines.
So when you run Minecraft on such a server, you'll be competing for resources, not forgetting the uncertainty over the identity and intentions of other users on the server.
It's like sharing a room with a roommate who was invited by the landlord, not you. You'll always want to sleep with one eye open because you don't know them that much. That's the uncertainty you'll likely have to worry about with shared hosting. You could be sharing the same server with a hacker, and you wouldn't know.
Can I get Minecraft Hosting for Free?
You can, but as they say: If the deal is too good to be true, think twice. Free Minecraft server hosting is usually less reliable than premium Minecraft.
It also has many limitations, especially when it comes to speed and the number of players you can add to your environment. You'll also have to navigate through annoying ads because free servers are usually ad-supported, ruining the entire gaming experience.
What Features Should I Look for in a Good Minecraft Hosting Plan?
For starters, no single Minecraft server is perfect; you just need to know the most important features to look for. I would start with any server that guarantees at least 99.9% uptime, unlimited SSD storage, regular automatic backup, speed (choose the closest server location), and security.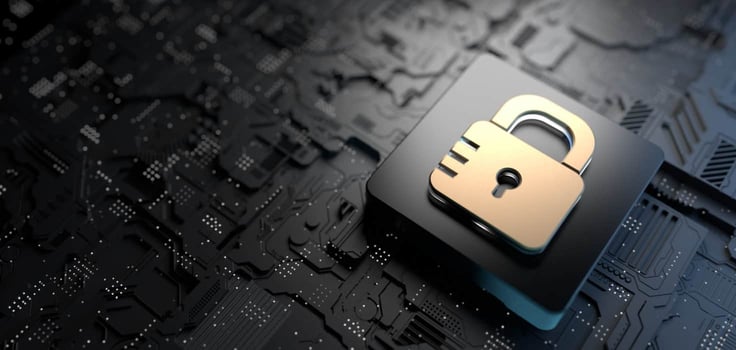 But I won't stop there; that's just the bare minimum. Many servers will offer additional features such as:
Minecraft-specific plugin support
24/7/365 customer support
Easy-to-use control panels
Scalability
Unlimited slots
Speaking of security, I can't stress enough the importance of choosing a hosting plan with DDoS protection. The last thing you want is an unprotected server that makes it easier for hackers to attack, interrupt gameplay and infect your environment with malware.
Beginning Your Minecraft Hosting Journey: Key Things to Remember
A few things to note before you begin your Minecraft hosting journey:
You'll find many Minecraft server hosting options to choose from; look for one with the key features I discussed above and then find out if it has some 'extras.'
For example, LiquidWeb has excellent speeds, but you'll need a little bit of technical knowledge to set up the game server. That's because it doesn't have servers specifically built for Minecraft, as you'll find with the likes of Sparked Host, Bisect Hosting, Apex Minecraft hosting, Host Havoc, or Hostinger.
Avoid a free Minecraft hosting service at all costs. The same goes for shared hosting. If you really care about your gaming experience and, of course, your fellow community members, you'll opt for VPS or dedicated servers.
Now that you have a rough idea of the best Minecraft server hosting plans, I wish you the best of luck in choosing the one that meets your unique needs!
Further Reading: "7 Best Minecraft Server Hosting Plans (Oct. 2023) "
Hopefully, our recommendation of DreamHost fulfills all your web hosting needs. Starting at just $6.99 per month and rated 4.8 overall, DreamHost gives users plenty of bang for the buck. Among our favorite features:
Full root access for server configuration
Solid DDoS protection, upgraded SSDs, and dedicated IPv4/IPv6 addresses
Instant setup and automatic backups
Access to plugins and automatic mod installers for customized gameplay
If you'd like recommendations similar to DreamHost and others in 7 Best Minecraft Server Hosting Plans (Oct. 2023) , check out these popular guides. You'll find comparisons of DreamHost to other hosts on pricing, features, support and more:
And of course, if DreamHost is your top choice, you can get started now at just $6.99/month. DreamHost is easy to set up and scale, no matter the size of your next project.
Advertiser Disclosure
HostingAdvice.com is a free online resource that offers valuable content and comparison services to users. To keep this resource 100% free, we receive compensation from many of the offers listed on the site. Along with key review factors, this compensation may impact how and where products appear across the site (including, for example, the order in which they appear). HostingAdvice.com does not include the entire universe of available offers. Editorial opinions expressed on the site are strictly our own and are not provided, endorsed, or approved by advertisers.
Our Editorial Review Policy
Our site is committed to publishing independent, accurate content guided by strict editorial guidelines. Before articles and reviews are published on our site, they undergo a thorough review process performed by a team of independent editors and subject-matter experts to ensure the content's accuracy, timeliness, and impartiality. Our editorial team is separate and independent of our site's advertisers, and the opinions they express on our site are their own. To read more about our team members and their editorial backgrounds, please visit our site's About page.