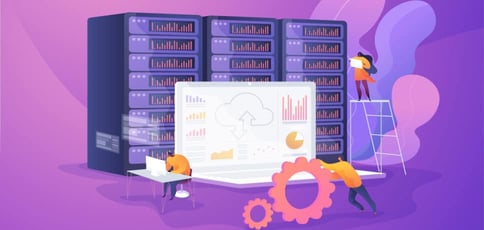 What's the first thing that comes to mind when you see the term "unlimited," especially when shopping? Personally, I get excited. Whether I'm looking for a local restaurant that offers unlimited refills of my favorite drink or a streaming service that doesn't care if I add my entire ancestry to the package, anything with the phrase "unlimited" is difficult to resist.
In the world of web hosting, things are not so different. Most web hosting companies offer certain unlimited features or services to sweeten the deal.
In this article, I'll discuss some web hosting companies that offer the best unlimited cPanel hosting plans.
Cheap Unlimited cPanel Hosting
If affordability is a priority, let's assemble here for a minute. Below, you'll find hosting plans that are affordable but still have many unlimited features or services to offer.
These unlimited hosting plans offer dozens of beginner-friendly features and are packed with free perks, including free SSL certificates, domain names, and email accounts.
Let's dive in.
1. Hostinger
Hostinger opens my list of budget-friendly hosts with unlimited cPanel hosting. As I mentioned earlier, web hosts don't usually offer unlimited everything; it beats the logic of doing business in the first place.
Hostinger, for example, offers unlimited bandwidth. For one reason or another, you may need unlimited bandwidth to host your website or application. This is especially true if your website or application involves resource-intensive features such as videos or audio. But if you're only thinking about hosting images and text, you can do without unlimited bandwidth.
Unlimited everything, from storage to databases
FREE site builder & WP performance upgrades
FREE daily or weekly backups
Custom control panel and auto-installation scripts
SSH access & unlimited FREE SSL certificates
CHEAP
RATING 4.9 ★★★★★ Our Review
Hostinger: Our Expert's Review
Laura Bernheim (HostingAdvice.com): As the shared hosting market becomes increasingly saturated, unlimited storage, bandwidth, and email accounts have become surprisingly average. Hostinger, however, extends the routine, expected metrics to greater lengths — the number of websites, databases, FTP users, subdomains, and parked domains are all unrestricted for most customers. Go to full review »
| Money Back Guarantee | Disk Space | Domain Name | Setup Time |
| --- | --- | --- | --- |
| 30 days | 50 GB SSD – 200 GB SSD | FREE (1 year) | 3 minutes |
This web host also offers unlimited databases. Here's where things get interesting. Years ago, I thought unlimited databases were synonymous with unlimited storage. I was surprised to discover that these two were completely different.
On one hand, you'll need unlimited databases if you're keen on compartmentalizing. Here you're creating unlimited 'compartments,' which the web hosts refer to as databases within the cPanel. Let's say, for example, you run an eCommerce website. One compartment might hold product images, while another stores the website content, such as articles and blogs.
Although you can create unlimited databases, remember that any data you store in each database (compartment) will contribute to the overall storage limit. So if storage is important to you, keep reading; I have something fresh off the shelves. Otherwise, if you're good with unlimited databases, Hostinger is a great budget-friendly solution.
See our full review of Hostinger >>
2. HostGator
Regarding unlimited storage, that's where HostGator stands out. On many occasions, HostGator has been my go-to host when building a website or application that needs unlimited storage.
I'll be honest with you, though; unlimited storage doesn't mean you can store anything you want on the servers without restrictions. Instead, it means that the web host doesn't have a predetermined storage limit. In other words, you won't have to build your website or application worrying about whether the host has the space to accommodate whatever you'll come up with.
Host up to unlimited websites on a single plan
FREE SSL certificate included on all plans
Unlimited bandwidth & email addresses
1-click WordPress installs & FREE blog tools
Get 67% OFF by buying 36 months upfront
CHEAP
RATING 4.6 ★★★★★ Our Review
HostGator: Our Expert's Review
Ryan Frankel (HostingAdvice.com): HostGator is a great compromise between performance and price. The company offers unlimited emails, MySQL databases, disk space, and bandwidth, plus one-click installs of popular open-source projects, in addition to a 99. Go to full review »
| Money Back Guarantee | Disk Space | Domain Name | Setup Time |
| --- | --- | --- | --- |
| 30 days | Unlimited | FREE (1 year) | 4 minutes |
With HostGator, you can host your website or application without worrying about running out of storage space.
The same applies to its email accounts. You can create unlimited email accounts with this host.
Consider this option if you need to create many email accounts within your company or organization (or when working with a team). But if you're creating a portfolio website or personal blog, unlimited emails are nice to have, but it's unlikely that you'll ever need more than five email accounts.
Before I forget, HostGator also throws in unlimited bandwidth. So to wrap it up, you'll have unlimited emails, bandwidth, and SSD storage sandwiched between an affordable hosting package.
See our full review of HostGator >>
3. Hostwinds
Hostwinds has many different unlimited features; you just need to know where to find them. For starters, like HostGator and Hostinger, Hostwinds offers unlimited bandwidth.
But that's not what makes this host stand out in the world of unlimited cPanel hosting; besides unlimited databases, email accounts, and bandwidth, this host also offers unlimited FTP accounts and subdomains.
Unlimited SSD storage, databases, and email
FREE site migration with cPanel and Softaculous
Instant upgrades without downtime
FREE around-the-clock monitoring
Automatic nightly backups available
CHEAP
RATING 4.3 ★★★★★ Our Review
Hostwinds: Our Expert's Review
Laura Bernheim (HostingAdvice.com): A recurring theme in the Hostwinds product lineup, the company offers multiple configurations to ensure every customer's needs are perfectly met. Between the SSDs and LiteSpeed web servers, Hostwinds ekes out 500% faster performance compared with typical shared hosting plans. Go to full review »
| Money Back Guarantee | Disk Space | Domain Name | Setup Time |
| --- | --- | --- | --- |
| 3 days | Unlimited SSD | New or Transfer | 6 minutes |
So, why and when will you need unlimited FTP accounts and subdomains? We'll start with unlimited FTP accounts.
With unlimited FTP or file transfer protocol accounts, you can create separate login credentials for different users, provide access to clients by creating individual FTP accounts for each client, manage files and content for multiple subdomains, and organize files and directories.
And with unlimited subdomains, you can create subdirectories for your website that hold different types of content. For example, a law firm may use subdomains for each type of law it practices.
If unlimited subdomains and FTP accounts are important to you, then Hostwinds should be your first choice. It's affordable and offers unlimited email accounts, bandwidth, and databases.
See our full review of Hostwinds >>
VPSes with Unlimited cPanel Hosting
If a shared hosting plan isn't what you're looking for, VPS hosting is the next step up the web hosting ladder. In this section, I'll go over some great VPS hosting services with unlimited cPanel hosting that may match your unique needs.
These hosts have virtual private servers that suit a range of budgets and needs. Let's take a closer look.
4. 1&1 IONOS
One of the first things you'll notice when you visit 1&1 IONOS' website is the unlimited traffic offer, which basically offers unlimited bandwidth. In web hosting, these two terms are often used interchangeably.
So if you don't mind spending a few extra dollars on a virtual private server, then IONOS should be your top pick.
$2/month with no hidden fees
Try it FREE via 30-day money-back guarantee
Full root access and API
10GB to 240GB SSD, Linux or Windows
No throttling or traffic restrictions, ever
VPS
RATING 4.9 ★★★★★ Our Review
1&1 IONOS: Our Expert's Review
Alexandra Anderson (HostingAdvice.com): For an all-star player in the game of web hosting flexibility, look no further than the low-cost options from 1&1 IONOS. The company's vServers are a powerful VPS option that includes dedicated resources and unlimited traffic. Go to full review »
| Setup Time | Disk Space | CPU | RAM |
| --- | --- | --- | --- |
| 6 minutes | 80 GB SSD – 240 GB SSD | 1 – 8 cores | 512 MB – 24 GB |
But why choose the IONOS' version of unlimited bandwidth when you can have it at Hostinger, HostGator, or even Hostwinds? I'll explain.
For one, the unlimited bandwidth 1&1 IONOS offers comes with its VPS hosting package, which means that instead of sharing a server's resources with other users and worrying about downtime if a user overloads it, this host will create a private server for you.
Secondly, remember when I mentioned how unlimited bandwidth wouldn't be much of a priority for a small blog or personal website? VPS hosting is the complete opposite. Here, you can host even more powerful and resource-intensive websites of applications.
You can throw in videos, images, or even downloadable files without worrying about bandwidth restrictions. That's what makes this host different from the other three I've already discussed.
See our full review of IONOS >>
5. A2 Hosting
A2 Hosting has built a name for itself in the web hosting world thanks to its turbo-powered servers. But that's not why it's on this list.
Earlier, I talked about unlimited databases and the concept of compartmentalizing your files. The options I mentioned earlier (Hostinger and Hostwinds) all offer unlimited databases, but that's not the path you should take if you're looking for VPS hosting. Instead, head over to A2 hosting.
Turbo server & cache options for faster page loads
Well-built plans starting with 4GB RAM
FREE CDN plus auto-installs with Softaculous
Multilingual support and up to unlimited databases
Enhanced security with and daily kernel updates
VPS
RATING 4.8 ★★★★★ Our Review
A2 Hosting: Our Expert's Review
Alexandra Anderson (HostingAdvice.com): While A2 Hosting's turbocharged shared hosting platform gives site owners ample room to grow, the company's tech prowess is on full display with its portfolio of VPS options. Ranging from unmanaged, bare-metal environments to stress-free, fully managed space, A2 Hosting is sure to have the perfect option for your expanding online presence. Go to full review »
| Setup Time | Disk Space | CPU | RAM |
| --- | --- | --- | --- |
| 7 minutes | 150 GB SSD – 450 GB SSD | 1 – 8 cores | 1 GB – 32 GB |
This web host will allow you to create unlimited databases to organize your files on your private server. That's the difference here; A2 Hosting offers private servers, while the databases you'll create with the likes of Hostinger and Hostwinds will live in a shared server.
The choice is entirely yours. If you're OK with hosting your databases on a shared server (it's not necessarily a bad thing), then Hostinger and Hostwinds are great hosts. If you want more privacy, better performance, and more freedom, A2 Hosting's private servers should work for you.
See our full review of A2 Hosting >>
Dedicated Servers with Unlimited cPanel Hosting
Further up the web hosting ladder, just above shared and VPS hosting, you'll find dedicated servers. So who are the best web hosting providers for dedicated servers with unlimited cPanel hosting? We have familiar faces in the room.
6. 1&1 IONOS
1&1 IONOS wears many different hats, and one of them is all about being a great dedicated server host. Its dedicated servers allow unlimited traffic (bandwidth), making it the perfect choice for a resource-intensive website or application.
Take, for example, an online game like Minecraft. When you want to host such a game, you need high-performance servers dedicated to you alone. You can then customize the server to meet your unique needs, such as the number of players you want to invite into your Minecraft world and the amount of resources you want it to consume.
Explore server deals to find the best rates
High powered modern AMD and Intel processors
Unlimited traffic and 1 Gbit/s network connectivity
8-minute deployment with full API control
Auto backups, DDoS protection, and RAID-1 storage
DEDICATED
RATING 4.9 ★★★★★ Our Review
1&1 IONOS: Our Expert's Review
Alexandra Anderson (HostingAdvice.com): If you need blazing-fast speed, optimum uptime, top-notch flexibility, and full control over the fate of your website the dedicated servers from 1&1 IONOS have you covered. The company offers an assortment of entry-level, performance-focused, and business-class server options. Go to full review »
| Setup Time | Disk Space | CPU | RAM |
| --- | --- | --- | --- |
| 7 minutes | 480 GB SSD – 2 TB HDD | 4 – 32 cores, 8 – 64 threads | 16 GB – 256 GB |
Another example is when you are running a high-traffic eCommerce website. Your goal is to ensure that you provide the best user experience. Your customers should browse through products seamlessly, add whatever they want to buy into the basket and check out within seconds.
IONOS' dedicated server plans give you everything you need to run high-powered eCommerce sites for a low price. If you need excellence, that's where 1&1 IONOS comes in.
See our full review of IONOS >>
7. A2 Hosting
I'll circle back to A2 Hosting once more, this time for its dedicated servers. The web host offers three dedicated server plans with a range of management support and features. Customers get full root access and their choice of four globally distributed datacenters.
Like its VPS hosting plan, you'll also have the ability to create unlimited databases. What this means is that you'll have your website or application running even better.
Root access and 3 levels of server management
Expertly managed servers deployed instantly
Choose from 4 datacenters across 3 continents
FREE redundant SSD storage in RAID-1 arrays
Choice of 13 Linux operating systems
DEDICATED
RATING 4.4 ★★★★★ Our Review
A2 Hosting: Our Expert's Review
Alexandra Anderson (HostingAdvice.com): Whether you're looking for managed or self-managed hosting, A2 Hosting offers three extremely reliable dedicated server plans to meet your needs, depending on your levels of comfort and experience. With A2 Hosting's Unmanaged Flex Dedicated Server plan, users get administrator-level control with root access and their choice of Linux operating system. Go to full review »
| Setup Time | Disk Space | CPU | RAM |
| --- | --- | --- | --- |
| 7 minutes | 1 TB SSD (Mirrored) | 4 – 10 cores, 4-20 threads | 16 GB – 128 GB |
Using a popular eCommerce website as an example, the compartmentalization of your databases means you can store different files in their unique compartments. This makes your website faster and easier to manage.
Pair these features with A2 Hosting's expert support team and regularly upgraded hardware, and you're sure to set yourself up for success.
See our full review of A2 Hosting >>
What Is cPanel?
cPanel is a web-based control panel that provides a user interface where website owners and administrators can easily manage various aspects of their hosting accounts. From the options I've reviewed above, you'll notice that each cPanel brings something unique to the table.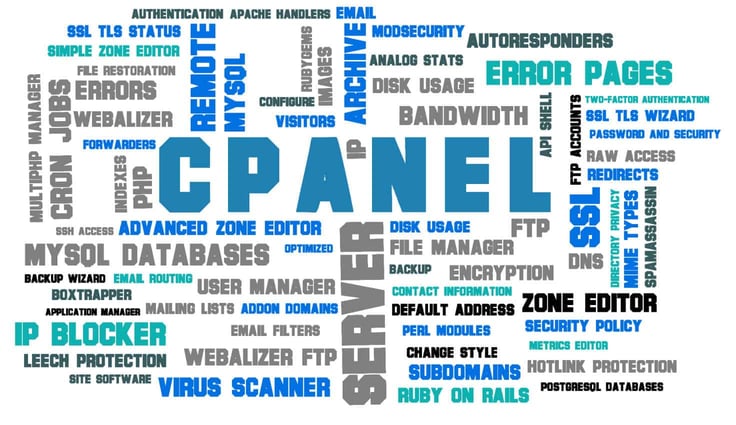 For example, 1&1 IONOS is the cheapest cPanel hosting provider with unlimited bandwidth. But if you're looking for the best cPanel for a WordPress website, SiteGround tops the list. It is one of the few hosts officially endorsed by WordPress.
Lastly, if you're looking for a mix of affordability and reliability, Hostinger is the best alternative overall.
What Is Unlimited Hosting, and Is It Really Unlimited?
Again, in this context, unlimited hosting refers to the kind of web hosting plan that offers a particular feature or service in unlimited amounts. It could be anything from bandwidth and email accounts to storage space.
The truth is that unlimited hosting is not really unlimited. It's the web hosting company's way of saying that it is not really paying attention to how you use certain services or resources (until you give it a reason to).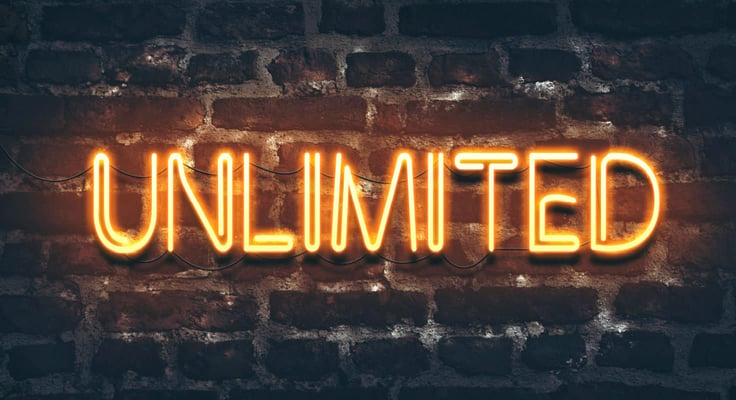 To further understand why unlimited hosting is not really unlimited, let's look at some of the most common services or features the web host may label as "unlimited" but are not really unlimited.
Unlimited Disk Space
When a web host says it offers unlimited disk space, it means that, while it may not impose a specific limit, it may have terms of service restricting excessive usage or abuse. So if your website or application starts to consume an unusually large amount of disk space, it's likely that the hosting provider may ask you to reduce your usage or upgrade to a higher-tier plan.
Unlimited Bandwidth
The same applies to unlimited bandwidth. While the host may offer unlimited bandwidth, it will have a fair usage policy. This is because excessive bandwidth usage may affect server performance, especially in shared hosting.
Once the host realizes that you're consuming excessive bandwidth, probably because you have a resource-intensive website or application, chances are it will ask you to upgrade to a plan with higher bandwidth allocation.
What Does "Unlimited Websites" Mean in Web Hosting?
When you see the phrase "unlimited websites" as a feature on a web host, it means that the company allows you to host an unlimited number of websites under a single hosting account. You may need this feature for many different reasons.
Take, for example, a web designer working on multiple websites. Instead of using different web hosting accounts, the designer can host everything on one plan offering unlimited website hosting services. That way, they can access all their websites under one roof.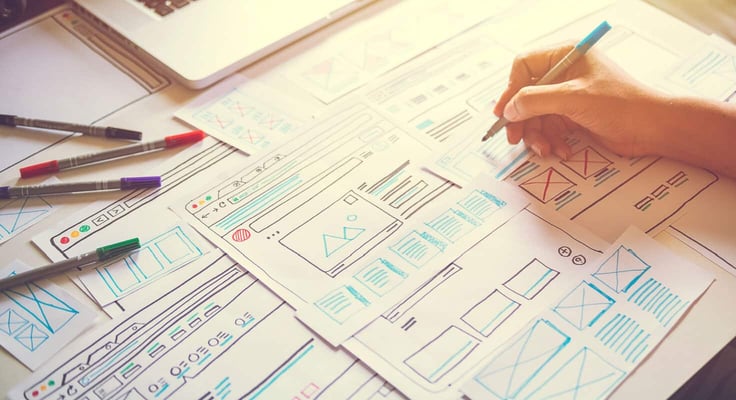 Another benefit of this option is that you can create and set up as many websites as you want without worrying about restrictions. For instance, you can install and manage various content management systems (CMS) like WordPress, Joomla, or Drupal and play around with the settings to match your requirements.
Remember that, while the web host may allow you to host unlimited websites, the unlimited hosting plan will still have resource limitations. SiteGround is a good example of a web host that offers unlimited websites.
The overall performance of your websites will also depend on the resources allocated to your hosting account. Here I'm talking about the likes of CPU, RAM, and storage.
What Does "Unlimited Domains" Mean in Web Hosting?
As with unlimited websites, unlimited domains mean there are no restrictions on the number of domain names you can create within a single hosting account. As a result, you can set up and manage different websites, each with its own domain name, content, design, and functionality, under a single hosting plan.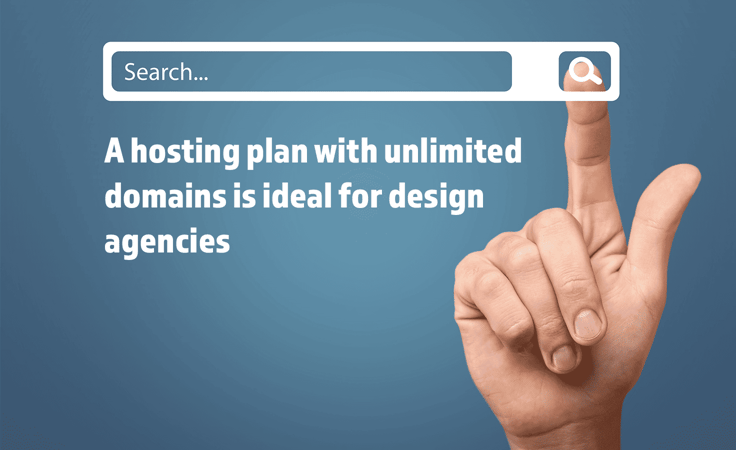 You can also choose this option if you want to create email accounts associated with each domain. For perspective, you can create separate email addresses for different domains, such as info@website1.com and contact@website2.com.
Do Web Hosting Companies Offer Unlimited Customer Support?
There is nothing like having access to unlimited customer support in the web hosting sphere. A typical web hosting plan will offer customer support through various channels, including live chat, ticketing systems, email, or phone support.
Some hosting companies have specific support hours during which their customer support teams are available. But nowadays, you should only opt for a web hosting provider that offers 24/7 support. That's been the industry standard for years now.
What Other Unlimited Web Hosting Options Are Available?
Other than the web hosting services I've discussed above, you'll find many others that offer great features worth checking out. Below are a couple of my personal favorites.
Liquid Web is great for cloud hosting. Its dedicated server hosting plans come with unlimited websites, which you can manage through its InterWorx control panel.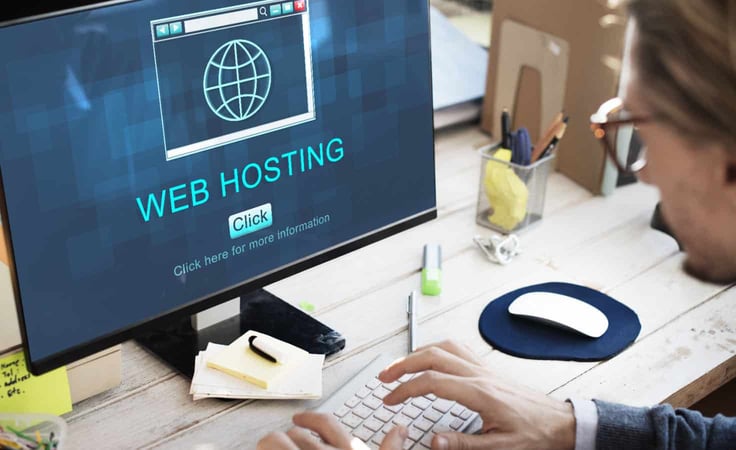 InMotion Hosting is also another great option if you're looking for unlimited email addresses and bandwidth. One thing that makes this host stand out, in particular, is the 90-day money-back guarantee option.
For perspective, most web hosts offer a 30- to 45-day money-back guarantee window. It also offers a free website builder with every WordPress hosting purchase.
Choose an Unlimited cPanel Web Hosting Plan That Really Matters to You
By now, you've learned that the word unlimited is catchy enough to pique your interest when shopping for an unlimited web hosting plan. But that doesn't necessarily mean any plan with unlimited features will work best for you.
That's why it's important first to do your research and understand what you want. For example, if you're allergic to peanuts, would you be excited by a store that offers unlimited peanut butter to you, their loyal customer?
That's a hard pass.
The same applies to web hosting. Yes, I agree that unlimited is better than limited, but it depends on the context. If you're running a personal blog or portfolio website, having unlimited emails may be an exciting concept but not really what you need, especially if you only want to create one email account.
On the other hand, if you're working with a team or there's a possibility you'll need to work with one soon, having a host that offers unlimited emails is a great idea.
And given that web hosts don't usually offer everything in unlimited amounts, it is important to go the extra mile to find out if their version of unlimited cPanel hosting is what you need now or in the future. That's how you'll find the best cPanel hosting provider for you.
Further Reading: "7 Best Unlimited cPanel Hosting Plans (Oct. 2023)"
Hopefully, our recommendation of Hostinger fulfills all your web hosting needs. Starting at just $1.99 per month and rated 4.9 overall, Hostinger gives users plenty of bang for the buck. Among our favorite features:
Unlimited everything, from storage to databases
FREE site builder & WP performance upgrades
FREE daily or weekly backups
Custom control panel and auto-installation scripts
SSH access & unlimited FREE SSL certificates
If you'd like recommendations similar to Hostinger and others in 7 Best Unlimited cPanel Hosting Plans (Oct. 2023), check out these popular guides. You'll find comparisons of Hostinger to other hosts on pricing, features, support and more:
And of course, if Hostinger is your top choice, you can get started now at just $1.99/month. Hostinger is easy to set up and scale, no matter the size of your next project.
Advertiser Disclosure
HostingAdvice.com is a free online resource that offers valuable content and comparison services to users. To keep this resource 100% free, we receive compensation from many of the offers listed on the site. Along with key review factors, this compensation may impact how and where products appear across the site (including, for example, the order in which they appear). HostingAdvice.com does not include the entire universe of available offers. Editorial opinions expressed on the site are strictly our own and are not provided, endorsed, or approved by advertisers.
Our Editorial Review Policy
Our site is committed to publishing independent, accurate content guided by strict editorial guidelines. Before articles and reviews are published on our site, they undergo a thorough review process performed by a team of independent editors and subject-matter experts to ensure the content's accuracy, timeliness, and impartiality. Our editorial team is separate and independent of our site's advertisers, and the opinions they express on our site are their own. To read more about our team members and their editorial backgrounds, please visit our site's About page.