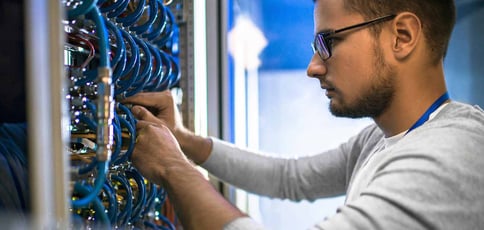 Managed dedicated server hosting is similar to that trusty in-home chef or nanny helping you take care of all the craziness on the homefront. From making breakfast and rushing the kids off to school to changing diapers and doing the grocery shopping, it's OK to need a little help.
As with dedicated servers (and nannies and personal chefs), managed services can be an expensive endeavor. But, wow, can they make life easier. Instead of getting bogged down in the perpetual and tedious routine of backups, operating system updates, security patches, and performance optimizations, managed hosting providers take care of everything automatically.
Interested in finding a managed dedicated server for your large website, project, or application? Read on for our reviews of the top dedicated server and managed hosting providers and the answers to a number of questions you may have.
1. Liquid Web – Best Fully Managed Dedicated Server Plans
The natural top choice for high-caliber server hosting and support, Liquid Web is a titan in the industry when it comes to managed services and reliability. The company touts a 100% uptime guarantee, and the upgraded server specs are among the best you'll find. Liquid Web's dedicated servers come in single- or dual-CPU configurations, plus a variety of operating systems, control panels, and add-ons.
Storage: 250 GB - 500 GB SSD (+ 1 TB HDD)
Bandwidth: 5 TB
RAM: 16 GB - 32 GB
Processors: 4 - 12 cores
Control panels: cPanel, Plesk, or InterWorx
Operating systems: CentOS, Ubuntu, CloudLinux, or Windows
Dedicated IP address(es): 1
We love that most plans include at least 1TB of backup or additional storage, as well as real-time monitoring, PCI compliance scans, DDoS protection, and vulnerability assessments. In addition to the typical 24/7 available support, Liquid Web promises you'll get a response from a qualified representative within 59 seconds via phone or live chat, and within 59 minutes for helpdesk tickets.
With more than 1 million websites currently under management and industry-leading customer loyalty rates, Liquid Web is a no-brainer choice when it comes to finding fully managed server hosting for your high-traffic website or application. Linux and Windows server fans welcome!
Linux or Windows with choice of 3 control panels
100% network and power uptime guarantees
Custom configurations and instant provisioning
Auto-migrations, backups, and real-time monitoring
Block/object storage and load balancer add-ons
DEDICATED
RATING 4.8 ★★★★★ Our Review
Liquid Web: Our Expert's Review
Alexandra Anderson (HostingAdvice.com): Liquid Web's strong suit is managed dedicated server hosting. The company owns and operates five state-of-the-art datacenters in the US and Europe works tirelessly to build and maintain custom solutions for added performance and security. Go to full review »
| Setup Time | Disk Space | CPU | RAM |
| --- | --- | --- | --- |
| 8 minutes | 250 GB – 500 GB SSD (+ 1 TB HDD) | 4 – 12 cores | 16 GB – 32 GB |
See more dedicated server hosting providers »
Who better to turn to for help with your highly technical dedicated server than the expert administrators and engineers at InterServer? The company designed, owns, and operates its main datacenters at its headquarters, ensuring teams are on-site at all hours to respond to any maintenance or emergency needs. Servers are custom-built with a mind-boggling array of available hardware and software options or can be deployed in as little as 15 minutes with prebuilt configurations.
Storage: 250 GB SSD - 80 TB HDD
Bandwidth: 150 TB
RAM: 32 GB - 128 GB
Processors: 4 - 52 cores
Control panels: cPanel, Plesk, or DirectAdmin
Operating systems: FreeBSD, Red Hat Fedora, Debian, Ubuntu, CentOS, Proxmox, VMware, FreeNAS, CloudLinux, or Windows
Dedicated IP address(es): 5
While most hosting providers lock customers into year-long contracts without any money-back guarantees, InterServer extends its month-to-month pricing model to dedicated servers. Discounts are available to those who commit to long-term hosting, but your hosting bill will never exceed your initial rates. Beyond the budget-friendly pricing, InterServer also provides the greatest range of dedicated server flexibility by featuring machines that specialize in high-volume storage, 10Gbps connections, and GPU processing.
24/7 uptime monitoring and private datacenter
Up to 24 cores and 100TB bandwidth
12 operating systems and 3 control panels
Custom configs built and maintained in-house
Price-lock guarantee without contracts
DEDICATED
RATING 4.5 ★★★★★ Our Review
InterServer: Our Expert's Review
Laura Bernheim (HostingAdvice.com): You know a hosting company means business when it owns and operates its own datacenters. Because InterServer employees build and manage servers in the same building as company headquarters, dedicated hosting customers get the utmost in flexibility, support, and around-the-clock monitoring. Go to full review »
| Setup Time | Disk Space | CPU | RAM |
| --- | --- | --- | --- |
| 8 minutes | 250 GB SSD – 80 TB HDD | 4 – 52 cores | 32 GB – 128 GB |
Combining value and performance with its dedicated servers, A2 Hosting provides ample options that can be fine-tuned to your specific needs. Managed servers come with or without root access, giving site owners the option to completely step away from server management and operations. The company is one of a few dedicated server providers offering a 30-day money-back guarantee. Its HostGuard management program comes with a graphical administrative interface, application installations, automatic updates, and hands-free server security.
Storage: 1 TB SSD (Mirrored)
Bandwidth: 6 TB - 10 TB
RAM: 16 GB - 128 GB
Processors: 4 - 10 cores, 4-20 threads
Control panel: cPanel
Operating system: CloudLinux
Dedicated IP address(es): 2
Customers with specific needs may find A2 Hosting's limited control panel and operating system options a little too restrictive, but first-time customers can rest easy with the company's straightforward solutions. However, don't let the simplicity fool you — with numerous SSD and HDD storage configurations, A2 Hosting offers tons of room to house your growing project. Consider signing up with this provider if you're looking for a managed dedicated server that offers a streamlined transition from your cloud or VPS environment.
Root access and 3 levels of server management
Expertly managed servers deployed instantly
Choose from 4 datacenters across 3 continents
FREE redundant SSD storage in RAID-1 arrays
Choice of 13 Linux operating systems
DEDICATED
RATING 4.4 ★★★★★ Our Review
A2 Hosting: Our Expert's Review
Alexandra Anderson (HostingAdvice.com): Whether you're looking for managed or self-managed hosting, A2 Hosting offers three extremely reliable dedicated server plans to meet your needs, depending on your levels of comfort and experience. With A2 Hosting's Unmanaged Flex Dedicated Server plan, users get administrator-level control with root access and their choice of Linux operating system. Go to full review »
| Setup Time | Disk Space | CPU | RAM |
| --- | --- | --- | --- |
| 7 minutes | 1 TB SSD (Mirrored) | 4 – 10 cores, 4-20 threads | 16 GB – 128 GB |
4. Bluehost – Best Dedicated Server for Managed WordPress Hosting
Practically synonymous with the world's most popular content management system, Bluehost leverages its WordPress clout into intriguing and affordable dedicated servers. Server administrators are well versed in the company's advanced security, analytics, and social media integrations — all built from the ground up specifically for top-notch WordPress performance and hosting.
Storage: 500 GB - 1 TB (RAID-1)
Bandwidth: 5 TB - 15 TB
RAM: 4 GB - 16 GB
Processors: 4 cores, 4 - 8 threads
Control panel: cPanel
Operating system: CentOS
Dedicated IP address(es): 3 – 5
Many of the world's biggest brands use WordPress to power their online presence, showing that the platform is equally suited for Fortune 500 companies and individual bloggers. And Bluehost regularly leads the way when it comes to hosting and innovating with the open-source platform. Customers have the least amount of flexibility as far as hardware and software customizations, but we appreciate that Bluehost's dedicated servers are available for instant provisioning. You'll communicate with a support team specializing in dedicated hosting and working closely with the engineers maintaining the day-to-day operations of your server.
Instant provisioning for all Bluehost server plans
Minimum 3 dedicated IP addresses
Modern hardware, built and maintained in house
24/7 expedited support from a dedicated team
Sign up to save 37% on your first term
DEDICATED
RATING 4.5 ★★★★★ Our Review
Bluehost: Our Expert's Review
Ryan Frankel (HostingAdvice.com): Built on modern technology, with a minimum of four CPU cores per dedicated server, Bluehost offers reliable and flexible dedicated hosting options at an extremely reasonable price. We continually praise the company's shared hosting options for having fantastic hardware and a great management console, and the brand's dedicated server offerings are no different. Go to full review »
| Setup Time | Disk Space | CPU | RAM |
| --- | --- | --- | --- |
| 8 minutes | 500 GB – 1 TB (RAID-1) | 4 cores, 4 – 8 threads | 4 GB – 16 GB |
Among the newer hosting providers to make the cut, Hostwinds is a fresh-faced alternative that offers state-of-the-art hardware combined with friendly, personable support. The company's servers are wildly scalable, and come with a variety of Windows or Linux operating systems. Hostwinds is known for a superb network, offering 1Gbps ports and high degrees of redundancy to provide blazing-fast speed and reliability.
Storage: 120 GB SSD - 12 TB HDD
Bandwidth: 10 TB - Unmetered
RAM: 8 GB - 32 GB
Processors: 4 - 16 cores, 8 - 20 threads
Control panel: cPanel, Plesk, DirectAdmin, Vesta, ISPmanager, CyberPanel, Virtualmin, CentOS Web Panel, Zpanel, Usermin, or Webmin
Operating systems: Ubuntu, Fedora, Debian, CentOS, or Windows
Dedicated IP address(es): 8 – 128
As you can see, Hostwinds leads the way when it comes to offering all the best web panels. In addition to supporting so many options, the company even includes a few dozen guides in its knowledge base about how to install, configure, and perform common tasks with each one. We wish nightly backups and server monitoring were included with a Hostwinds dedicated server, but the reasonably priced add-ons still keep costs lower than some of the more luxury brands out there.
Highly configurable servers with a choice between Windows or Linux
Fully managed support and nightly backups
SAS Type II and Tier 4 datacenters
99.999% uptime guarantee and DDoS protection
1-hour hardware replacement
DEDICATED
RATING 4.2 ★★★★★ Our Review
Hostwinds: Our Expert's Review
Laura Bernheim (HostingAdvice.com): At the highest end of the hosting spectrum, it can sometimes be challenging to discern which servers reign supreme. Providers naturally put their finest hardware and most luxurious features at the forefront when it comes to attracting customers for high-price dedicated hosting. Go to full review »
| Setup Time | Disk Space | CPU | RAM |
| --- | --- | --- | --- |
| 6 minutes | 120 GB SSD – 12 TB HDD | 4 – 16 cores, 8 – 20 threads | 8 GB – 32 GB |
Representing a sweet middle ground between beginner-minded dedicated servers and high-octane hosting, HostGator is perfect for those looking for a little more flexibility and nuance without needing a finely tuned spaceship of a server. Customers can choose between HDD or SSD storage configurations and a Windows or Linux operating system, then just sit back and let one of the most trusted brands in hosting take care of the rest.
Storage: 512 GB SSD - 2 TB HDD
Bandwidth: Unmetered
RAM: 8 GB - 30 GB
Processors: 4 - 8 cores, 8 - 16 threads
Control panels: cPanel or Plesk
Operating systems: CentOS or Windows
Dedicated IP address(es): 3
HostGator's dedicated servers come with datacenter-level DDOS protection and an IP-based firewall. Customers enjoy around-the-clock server monitoring and a robust knowledge base featuring 500 video tutorials and roughly 700 articles. Offsite backups, data migrations, and server optimization consultations are all available, as well. Even better, HostGator is one of the rare providers that offer month-to-month hosting plans with all of its services, making signup a no-pressure situation.
Linux or Windows servers available
HDD or SSD storage plus unmetered bandwidth
Fully redundant network and datacenter
SSH access and support for multiple languages
Managed or semi-managed solutions
DEDICATED
RATING 4.6 ★★★★★ Our Review
HostGator: Our Expert's Review
Ryan Frankel (HostingAdvice.com): Founded in 2002, HostGator is one of the largest web hosts with a long lineage of dedicated server hosting. With updated hardware, including Intel Xeon Quad-core processors and a boatload of RAM, HostGator balances performance, quality web hosting service, and competitive pricing. Go to full review »
| Setup Time | Disk Space | CPU | RAM |
| --- | --- | --- | --- |
| 6 minutes | 512 GB SSD – 2 TB HDD | 4 – 8 cores, 8 – 16 threads | 8 GB – 30 GB |
A trusted veteran in the web hosting world, InMotion Hosting has spent roughly 20 years building cutting-edge solutions to hardware performance and network routing. Thanks to a superb network design, the company maintains a spectacular 99.999% uptime rate — meaning you might experience just 26 seconds of downtime in an entire month.
Storage: 1 TB SSD - 4 TB SSD
Bandwidth: 10 TB - 1 Gbps Unmetered
RAM: 16 GB DDR3 - 128 GB DDR4
Processors: 4 - 8 cores, 8 - 16 threads
Control panel: cPanel
Operating system: CentOS
Dedicated IP address(es): 5 – 15
Obviously, the singular option when it comes to operating system and management panel will be a major gripe to some, but InMotion Hosting chose the industry standards in both cases. Although more advanced users may prefer greater customizations, customers will certainly appreciate the company's free Launch Assist program that gives site owners up to four hours with a Tier 3 system administrator who can consult on — and execute — advanced or custom server configurations, data migrations, security hardening, and performance optimization. We also highly recommend InMotion for customers seeking application-specific services, such as WordPress or WooCommerce hosting, from a dedicated host.
Bare-metal or managed servers available
1-on-1 time with a server administrator
99.99% uptime via Smart Routing™ technology
Tier 1 network with redundant bandwidth
SSH root access and DDoS protection on all servers
Upgrade for cPanel, migration, and auto backups
DEDICATED
RATING 4.8 ★★★★★ Our Review
InMotion: Our Expert's Review
PJ Fancher (HostingAdvice.com): InMotion Hosting offers amazingly fast and reliable dedicated hosting on market-leading hardware — making it an easy choice for anyone seeking a premium dedicated server host. From free SSDs to a fanatical support team, InMotion has all the bases covered for both small-scale and large-scale operations. Go to full review »
| Setup Time | Disk Space | CPU | RAM |
| --- | --- | --- | --- |
| 7 minutes | 1 TB SSD – 4 TB SSD | 4 – 8 cores, 8 – 16 threads | 16 GB DDR3 – 128 GB DDR4 |
What Are Dedicated Servers?
The hosting lexicon is full of confusing acronyms, odd spelling or pronunciation, and flat-out complex systems. Dedicated servers, however, represent one of the more straightforward terms. Simply put, a dedicated server is one physical server devoted to serving just one client or website owner. The enterprise-grade hardware is often built or deployed to order and housed within the host's datacenter.


To compare with shared and VPS hosting services, for example, that same server would house at least dozens — if not hundreds or even thousands — of other customers' files. Dedicated hosting customers generally experience the highest speed, stability, and security levels with access to and control over an entire machine's computing resources. The dedicated resources offer utmost performance across the board.
A dedicated hosting service is often used to power high-traffic websites, popular applications, or any other web endeavor where performance is pivotal. The list of things you can do with a dedicated server can include anything from a game server or virtual private network to data syncing or communications.
How Much Does Dedicated Hosting Cost?
Dedicated hosting ranks at the top of the hosting pyramid, even above popular and scalable VPS and cloud hosting services. As a result, the price tag may seem a little steep to those customers. As a basic rule of thumb, you can expect to spend roughly $100 per month for a decent dedicated server (for comparison's sake, this article helps break down how much you may need to spend with each type of hosting).
That being said, prices can vary wildly — just take a look at our recommended hosting providers above. Pay attention to the number of CPU cores, storage, and memory your server comes with and the amount of traffic it needs to handle. If you're not sure what type of server you need, Servebolt has some helpful formulas for determining how many visitors you can support simultaneously, as well as the maximum capacity of your web server.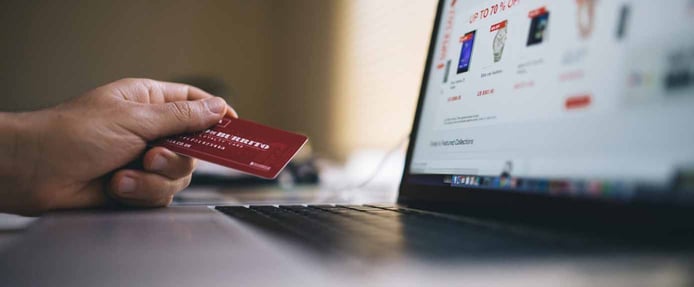 Customizations, such as specific software or security programs, extra storage or bandwidth, or the type of help you need in running and maintaining your server, will drive your costs higher. We'll talk more about server management in the next question, but you can certainly find plenty of great cheap dedicated servers that still deliver the computing firepower and managed services you need to power your website or applications
What Is Server Management?
As you shop for your dedicated server, another feature or distinction you'll likely notice is whether the server is managed or unmanaged. What is managed hosting anyway? And what is the difference between managed and unmanaged servers?
Believe it or not, managed and unmanaged servers are usually the same physical hardware. Managed services are the tasks or support needed for your server to run effectively and securely. Dedicated server management usually means monitoring uptime, logs, and performance, updating software, optimization, or managing backups. Here are the differences when it comes to managed hosting levels.
Unmanaged: You're basically on your own; you can access the server, but there are minimal to zero software programs installed, and you are completely on the hook for updates and patches. These servers are generally more affordable and good for those with extra server administration experience.
Managed or semi-managed: You'll have the standard 24/7 support teams on standby, and the host will most likely take care of the mundane tasks such as operating system updates and basic security. They may even help you install third-party applications, but they certainly won't go above and beyond. On a budget, inexperienced site owners and small businesses will likely enjoy this mild flavor of managed server hosting.
Fully managed: You won't need to lift a finger. Sure, you'll need to build or move your website, but your host can probably help with that, too. They're ready to assist you with anything you need, whether it's a consultation on improving your server's speed, reliability, and other nitty-gritty technical details.
Frustratingly, managed services aren't often the same from one provider to the next. Read the fine print, keeping an eye out for automatic backups, email server configuration, or third-party application support for signs of the most attentive managed hosting provider. We know the last option is the most expensive, but we prefer the peace of mind associated with trusting your dedicated server to the hosting experts.
Not Ready for a Dedicated Hosting Plan? Try Managed Cloud, WordPress, or VPS
A strong and growing website is a great problem to have. Breaking free of shared hosting plans and watching your project grow through the hosting ranks means your idea resonates with your audience — but timing the jump to a virtual private server, cloud hosting, or managed dedicated hosting can be tricky to get just right.
When the rush of visitors has to wait a little longer for your site to load, your business reputation or revenues will take a hit. A delay of just 100 milliseconds — less than the time it takes to blink an eye — can drop your conversion rate by 7%. Site speed is a major indicator — as is limited available storage or security concerns — that you're ready for a dedicated server.
If you experience these problems with your current shared hosting plan, you're probably ready to move to a VPS or cloud hosting solution. What is the difference between cloud and VPS hosting, anyway? Both are what's called virtual hosting, meaning the computing resources from a physical server are virtualized or distributed across multiple websites. It sounds more technical and complicated, but don't worry: Both solutions are available with the same high caliber of managed services and support you'll encounter with dedicated servers, but they're scaled and priced more effectively for smaller businesses.
Once you outgrow your VPS or cloud environment, then it'll be time for your dedicated server. In the meantime, explore ways to optimize your current setup. WordPress users, for instance, will likely benefit from a managed WordPress hosting experience — that product tailors many of the same support processes for the content management system's specific quirks and oddities to ensure top-notch performance and security. Take a look at our reviews of the best managed WordPress hosts to see how the services compare.
Further Reading: "7 Best Managed Dedicated Server Hosting Services (Oct. 2023)"
Hopefully, our recommendation of Liquid Web fulfills all your web hosting needs. Starting at just $99.00 per month and rated 4.8 overall, Liquid Web gives users plenty of bang for the buck. Among our favorite features:
Linux or Windows with choice of 3 control panels
100% network and power uptime guarantees
Custom configurations and instant provisioning
Auto-migrations, backups, and real-time monitoring
Block/object storage and load balancer add-ons
If you'd like recommendations similar to Liquid Web and others in 7 Best Managed Dedicated Server Hosting Services (Oct. 2023), check out these popular guides. You'll find comparisons of Liquid Web to other hosts on pricing, features, support and more:
And of course, if Liquid Web is your top choice, you can get started now at just $99.00/month. Liquid Web is easy to set up and scale, no matter the size of your next project.
Advertiser Disclosure
HostingAdvice.com is a free online resource that offers valuable content and comparison services to users. To keep this resource 100% free, we receive compensation from many of the offers listed on the site. Along with key review factors, this compensation may impact how and where products appear across the site (including, for example, the order in which they appear). HostingAdvice.com does not include the entire universe of available offers. Editorial opinions expressed on the site are strictly our own and are not provided, endorsed, or approved by advertisers.
Our Editorial Review Policy
Our site is committed to publishing independent, accurate content guided by strict editorial guidelines. Before articles and reviews are published on our site, they undergo a thorough review process performed by a team of independent editors and subject-matter experts to ensure the content's accuracy, timeliness, and impartiality. Our editorial team is separate and independent of our site's advertisers, and the opinions they express on our site are their own. To read more about our team members and their editorial backgrounds, please visit our site's About page.