What is managed hosting, you may ask? Bear with us as we explain through real estate.
If shared hosting is living in an apartment building (with multiple tenants sharing the same building), VPS hosting would equate to owning a condo — while you may share some resources with neighbors, you are ultimately responsible for maintaining your property.
Cloud hosting is staying at a hotel, renting an Airbnb, or maybe even couch surfing — you don't have a permanent home but always have a place to stay. Dedicated hosting would be like owning a house; no one else but you has access to its resources.
In this analogy, managed hosting is like a property manager or a handyman. They take care of some of the work so you can relax or focus on making a living; managed hosting companies take care of the technical stuff while you decide what content to create.
A Basic Definition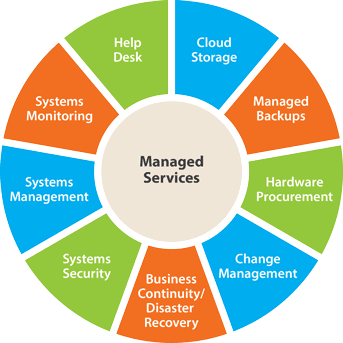 Simply put, managed hosting services minimize the amount of hands-on IT work that needs to be performed to keep a server running at peak performance. With this type of plan, the hosting company will handle the hardware while you focus on your software.
Don't have the knowledge, staff, or time to manage a web server? Sign up for managed web hosting.
Managed hosting used to be somewhat synonymous with dedicated hosting. Larger companies that can afford dedicated hosting decide if they want their IT teams to handle the web servers, or focus on in-house hardware and leave the servers to the hosting company.
What is "Managed VPS" Hosting?
VPS hosting gives you more control to customize your server options — but not total control. In this case, managed hosting is like a condo owners' association. Yes, you can technically throw a huge party, but eventually, your neighbors are going to complain. Managed VPS hosting makes sure all the neighbors are getting along nicely and the community is monitored.
With the close monitoring, however, managed cloud and VPS hosting providers can quickly alert you and provide recommendations on the best way to scale — in many cases taking care of the upgrades for you. Alternatively, the host will be able to inform you if your property is ready to jump up to a dedicated server. Here are our top choices for managed VPS hosting:
Managed or unmanaged virtual servers available in Windows or Linux
Cloud hosting instances with hourly or monthly billing
Instant upgrades without downtime
FREE around-the-clock monitoring
Automatic nightly backups available
Hostwinds: Our Expert's Review
Setup time: 6 minutes
Go to full review

»
Does any hosting provider have more virtual private server packages than Hostwinds? The company offers 10 configurations — and that's just for managed Linux server partitions. Hostwinds provides 10 additional plans each for managed Windows VPS and unmanaged...
| Money Back Guarantee | Disk Space | Domain Name | VPS Hosting Plans |
| --- | --- | --- | --- |
| N/A | 30 GB - 750 GB SSD | New or Transfer | www.hostwinds.com/vps |
$0.01 for the first month using code HOSTINGADV
Then $6 monthly with no contracts, no price changes
Latest versions of PHP, MySQL, Perl, Python, and Ruby
7 operating system options for Linux or Windows users
Full root access and choice of datacenter included
InterServer: Our Expert's Review
Setup time: 6 minutes
Go to full review

»
InterServer's on-site datacenter and hands-on involvement with configuring and provisioning virtual private servers give customers a level of flexibility not seen with many other hosting providers. InterServer rations VPS and cloud resources through slices....
| Money Back Guarantee | Disk Space | Domain Name | VPS Hosting Plans |
| --- | --- | --- | --- |
| N/A | 30 GB SSD - 480 GB SSD | New or Transfer | www.interserver.net/vps |
High-speed hosting that's faster than AWS, Rackspace, and Digital Ocean
FREE backups, CDN, root access, and DDoS protection
Up to 16 processors with all-SSD storage
Choice between cPanel or Plesk Onyx control panel
Real-time monitoring and 100% uptime guarantee
Liquid Web: Our Expert's Review
Setup time: 7 minutes
Go to full review

»
It's no secret by now that Liquid Web is known for best-in-class technology and reliability that exceeds expectations. The company's cloud VPS environments embody that reputation to its fullest — including managed WordPress and WooCommerce products.Liquid...
| Money Back Guarantee | Disk Space | Domain Name | VPS Hosting Plans |
| --- | --- | --- | --- |
| N/A | 30 GB SSD - 150 GB SSD | New or Transfer | www.liquidweb.com/vps |
What is "Managed Server" Hosting?
Managed dedicated hosting packages will typically offer the most services, while managed cloud and VPS services are more likely to focus on the infrastructure setup and maintenance. If you're paying top dollar for exclusive use of an entire server, managed services likely won't break the bank. Consider signing up with one of the hosts listed below for true white-glove service.
In your house of dedicated hosting, managed services are like hiring a landscaping company or handyman. You're still most likely responsible for hanging pictures on the wall, but you can hire as many people as you want to paint, clean, and cook. Here are our top three picks for managed dedicated hosting:
100% network and power uptime guarantees
Custom configurations, SSDs, and instant provisioning
Auto-migrations, backups, and real-time monitoring
Block/object storage and load balancer add-ons
Windows or Linux servers with 100% uptime guarantee
Liquid Web: Our Expert's Review
Setup time: 8 minutes
Go to full review

»
Liquid Web's strong suit is managed dedicated server hosting. The company owns and operates five state-of-the-art datacenters in the US and Europe works tirelessly to build and maintain custom solutions for added performance and security.Liquid Web offers...
24/7 uptime monitoring and privately owned datacenter
Up to 24 cores, 256GB RAM, and 100TB bandwidth
Choose from 12 operating systems and 3 control panels
Custom configurations built and maintained in-house
Price-lock guarantee without contracts
InterServer: Our Expert's Review
Setup time: 8 minutes
Go to full review

»
You know a hosting company means business when it owns and operates its own datacenters. Because InterServer employees build and manage servers in the same building as company headquarters, dedicated hosting customers get the utmost in flexibility, support,...
Root access available with 3 levels of server management
Expertly-tuned managed servers deployed instantly
Choose from 4 datacenters spread across 3 continents
FREE redundant SSD storage in RAID-1 arrays
Choice of 13 Linux operating systems
A2 Hosting: Our Expert's Review
Setup time: 7 minutes
Go to full review

»
Whether you're looking for managed or self-managed hosting, A2 Hosting offers three extremely reliable dedicated server plans to meet your needs, depending on your levels of comfort and experience.With A2 Hosting's Unmanaged Flex Dedicated Server plan, users...
| Money Back Guarantee | Disk Space | Domain Name | Dedicated Hosting Plans |
| --- | --- | --- | --- |
| 30 days | 256 GB SSD - 14 TB HDD | New or Transfer | www.a2hosting.com/dedicated |
See other top dedicated server hosts »
Intro to Managed Hosting
The specific services included with managed hosting can vary wildly among hosting companies. Some companies offer managed hosting as an add-on to their existing cloud, VPS, or dedicated packages, while others include managed services in each rate or even make their system administration teams available at hourly rates.
The differences in managed service packages boil down to what you want the hosting provider to administer: infrastructure or operations.
Semi-managed hosting is great for people or businesses who want to use a hosting company's support and infrastructure but feel comfortable managing their own servers.
Fully-managed hosting is best for those with limited technical knowledge. Fully-managed hosting allows people or companies to focus on growing their business.
When your website family is growing too large for your cramped apartment, it's time to move out of the shared hosting complex and into VPS, cloud, or dedicated hosting. This is where managed hosting shines.
Some hosts offer managed shared hosting, but beware: technically, shared hosting is inherently managed. Don't let a company charge extra for the same cPanel access, 24/7 support, or one-click WordPress installations that you can find included in most other shared hosting packages.
Kick Back, Relax, and Let Your Hosting Provider Take Care of the Rest
To keep the analogy flowing, think of managed hosting as a vacation. This is your opportunity to sit back, do what you enjoy, and let others take care of the nitty-gritty technical details. With managed hosting, you can focus on your business or design while your host installs updates and optimizes performance.
Managed hosting is the perfect solution for those with a growing website or online business, and not much technical know-how as far as optimizing performance and security. Don't fret about trusting your site to the experts — they'll take perfect care of you.