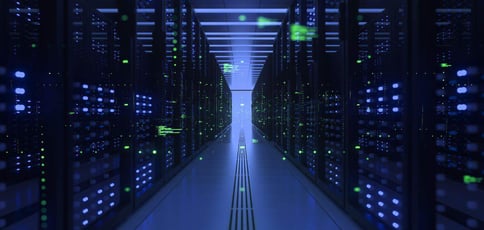 If you're not using cloud hosting, you're missing a lot. Although cloud hosting costs are usually higher than those for traditional bare-metal hosting (I've explained why toward the end of this article), you shouldn't let these costs prevent you from experiencing the benefits of the cloud.
This type of hosting has become increasingly popular. Years ago, only wealthy companies and large enterprises could afford cloud hosting. But these days, it only takes a couple of dollars a month to host your website or application on the cloud. The best part? You have many options to choose from, each with unique features and capabilities.
Below, I've covered some of the cheapest cloud providers today.
1. Kamatera — Plans Starting at $4.00
Kamatera is an industry-leading cloud hosting provider with 18 datacenters across four continents at the time of writing. This host gives uptime and reliability a whole new meaning, but that's not the only reason it leads the pack.
Ultimate scalability with limitless customizations
Create and deploy servers in 60 seconds
Easily add load balancers and firewalls
Stellar 99.95% uptime guarantee
Sign up today for a 30-day FREE trial
CLOUD
RATING 4.9 ★★★★★ Our Review
Kamatera: Our Expert's Review
Laura Bernheim (HostingAdvice.com): Starting with more than 60 operating system images to choose from, Kamatera is a strong option for developers who know exactly what environment works best for their project. Customize your cloud server as needed and deploy in less than a minute. Go to full review »
| Setup Time | Disk Space | CPU | RAM |
| --- | --- | --- | --- |
| 5 minutes | 20 GB SSD – 4 TB SSD | 1 – 104 cores | 1 GB – 525 GB |
Given how heavily Kamatera has invested in its cloud infrastructure, it is incredibly affordable. Whether you're a web developer, student, small business, SaaS provider, or any other type of user, Kamatera's cloud hosting service has your needs in mind.
So, how does it keep its prices low despite having so much to offer? Kamatera lets you customize your server with only the necessary resources. In other words, you can tailor your hosting plan to suit your budget, which means you won't have to pay for resources you haven't used. And since cloud hosting is scalable, you can always scale up when you experience unexpected traffic spikes.
2. IONOS — Plans Starting at $4.00
IONOS has some of the cheapest hosting plans in the industry. But the saying "cheap is expensive" doesn't apply to this web host. I've seen cheap web hosts that will leave you pulling out your hair with frustration. So, finding one that's truly affordable, scalable, and reliable is like finding an oasis in the desert.
Auto scaling with premium Intel processors
Customized operating systems (Linux or Windows)
Deploy Linux instances in less than 1 minute
SSD infrastrucutre optimized for your software
Transparent costs and by-the-minute billing
CLOUD
RATING 4.8 ★★★★★ Our Review
1&1 IONOS: Our Expert's Review
Alexandra Anderson (HostingAdvice.com): Boasting 99. 998% platform availability, the popular cloud hosting services from 1&1 IONOS deploy more than 2,500 virtual machines each week. Go to full review »
| Setup Time | Disk Space | CPU | RAM |
| --- | --- | --- | --- |
| 6 minutes | 80 GB SSD – 240 GB SSD | 1 – 24 cores | 512 MB.- 48 GB |
IONOS is a cloud hosting provider designed to cater to every hosting need, from an individual user at the lowest level, an agency at the middle, and all the way up to a large enterprise. Regardless of your hosting plan, IONOS offers lightning-fast SSD storage, top-notch security (including daily backups), and unrestricted bandwidth.
But that's not all; this affordable web host will add a free domain and SSL certificate to your plan.
Even better, when you sign up for any cloud hosting plan with IONOS, this host assigns a personal consultant to answer any questions you may have about your hosting environment. Talk about getting VIP treatment on a budget. Cloud hosting doesn't come better than this.
3. AccuWebHosting — Plans Starting at $4.79
AccuWebHosting also uses a consumption-based pricing model, meaning you only pay for what you use. That's the same pricing model Hostwinds uses to help you cut costs and get the most out of cloud hosting services.
High redundancy means 100% uptime guarantee
Powered by Intel Dual Xeon E5 and E7 servers
Auto-scaling easily handles abrupt traffic increases
24/7/365 support available via email and live chat
FREE account transfer, emails, and daily backups
CLOUD
RATING 4.1 ★★★★★ Our Review
AccuWebHosting: Our Expert's Review
Laura Bernheim (HostingAdvice.com): AccuWebHosting seamlessly combines the performance and stability of cloud hosting with the affordability of shared servers. Site owners can take their online presence to the next level by auto-scaling…. Go to full review »
| Money Back Guarantee | Disk Space | Domain Name | Setup Time |
| --- | --- | --- | --- |
| 7 days | 40 GB – 125 GB | New or Transfer | 6 minutes |
But AccuWebHosting's cost calculator tool is what makes it stand out in the cloud hosting sphere. As the name suggests, this tool gives you a rough idea of what you should expect to pay based on your cloud hosting needs. That way, you can adjust your hosting needs to suit your budget.
The cloud cost calculator also offers two price ranges. One shows what you should expect to pay as the bare minimum, while the other displays the estimated price if you use all the resources available in your selected plan. As a result, it's easier to budget when you know the costs involved.
4. Hostwinds — Plans Starting at $4.99
Hostwinds offers a range of cloud hosting packages that vary in price and features, so you can choose a plan that suits your needs and budget. All you need to do is place your order and set up your cloud environment.
Choose your OS or application configuration
Hourly or monthly billing for convenience
Optional upgrades for cPanel, backups, and more
Managed services, SSDs, and HDDs available
Block and object storage, plus enterprise firewall
CLOUD
RATING 4.6 ★★★★★ Our Review
Hostwinds: Our Expert's Review
Laura Bernheim (HostingAdvice.com): Hostwinds provides supremely scalable and customizable options for the savvy developer or site owner. Customers can customize their cloud environment or choose pre-built configurations optimized to run apps like WordPress, Drupal, and others. Go to full review »
| Setup Time | Disk Space | CPU | RAM |
| --- | --- | --- | --- |
| 6 minutes | 30 GB SSD – 750 GB SSD | 1 – 16 cores | 1 – 96 GB |
I find Hostwinds' cloud pricing model quite fair. Rather than paying a standard hosting fee, Hostwinds will charge you a few cents per hour. The final price will depend on the cloud resource you've consumed. For example, you can choose as low as one CPU core to 16 cores.
No matter the plan you select, Hostwinds offers a free website transfer, enterprise firewall, custom ISO's, SSD storage, and a 99.9999% uptime guarantee. And if you don't have technical experience, don't worry. Hostwinds makes server management a breeze with its custom cloud portal.
5. InterServer — Plans Starting at $6.00
InterServer costs slightly more than other cloud hosting providers, but it's still reasonably priced compared to the industry standard for this type of hosting. The strict month-to-month payment system also makes it the perfect fit if you're not ready for long-term commitments.
Choose Linux or Windows cloud hosting
Up to 16 cores and 16TB of data transfer
Plenty of RAM and redundant cloud storage
FREE control panel and several OS options
Pay $.01 the first month with HOSTINGADV coupon code
CLOUD
RATING 4.3 ★★★★★ Our Review
InterServer: Our Expert's Review
Laura Bernheim (HostingAdvice.com): InterServer's on-site datacenter and hands-on involvement with configuring and provisioning cloud servers give customers a level of flexibility not seen with many other hosting providers. InterServer rations its VPS and cloud resources through slices. Go to full review »
| Setup Time | Disk Space | CPU | RAM |
| --- | --- | --- | --- |
| 6 minutes | 30 GB SSD – 480 GB SSD | 1 – 16 CPUs | 2 – 32 GB |
A closer look at InterServer's features reveals exactly why this host costs slightly more than others I've covered. It supports different operating systems, including Centos, Debian, Windows VPS, and Ubuntu. On top of that, this cloud computing service provider is also compatible with different web applications, such as Magento, WordPress, Drupal, and Joomla. So whether you're an individual looking for more control over your website or a small business seeking better web or application performance, InterServer has exactly what you need.
To keep the prices even more reasonable and ensure that you use only the resources you need, this web host packs its resources in "slices." One slice comprises a single CPU core, two gigabytes of RAM, 30 gigabytes of cloud storage, and one terabyte of bandwidth. Of course, you can always add more slices to your plate if you need more resources to run your website or application.
6. Cloudways — Plans Starting at $7.50
Cloudways offers managed cloud web hosting services, allowing you to focus on the most important aspect: managing your website or application. And if you want to take it for a test drive with no commitment, you have three days from the date you sign up to do so.
Managed cloud hosting with 24/7/365 monitoring
Choose from 5 popular cloud providers
Auto-healing cloud servers with FREE backups
3-day free trial with no credit card required
Host unlimited apps with no contract lock-in
CLOUD
RATING 4.6 ★★★★★ Our Review
Cloudways: Our Expert's Review
Alexandra Anderson (HostingAdvice.com): If you can't beat the cloud provider behemoths, offer their infrastructure as a service. Cloudways gives customers their choice of cloud platform: AWS, Google, Linode, Digital Ocean, or Vultr. Go to full review »
| Setup Time | Disk Space | CPU | RAM |
| --- | --- | --- | --- |
| 8 minutes | 20 GB SSD – 4 TB SSD | 1 – 96 cores | 1 GB – 384 GB |
Three things make this cloud provider stand out from the competition. For starters, it uses the consumption-based pricing model. Secondly, you're not obligated to sign up for long-term commitments; you can cancel anytime if it's not what you want.
But the best part is that it partners with three of the most powerful cloud service providers to bring you the best of cloud services: Amazon Web Services, Digital Ocean, and Google Cloud Platform, which also hosts Google Workspace, Google Drive, Google Search, Gmail, Google Photos, and YouTube.
7. Hostinger — Plans Starting at $9.99
Hostinger describes its cloud hosting plans as ideal "for large-scale projects." But its pricing tells a different story. This cloud hosting provider is affordable and offers a 30-day money-back guarantee, a free domain, and website migration.
User-friendly hosting powered by Google Cloud
Isolated resources and integrated CloudFlare
Built on CloudLinux with LVE containers
Automated, daily backups and integrated caching
Instant setup with intuitive custom control panel
CLOUD
RATING 4.4 ★★★★★ Our Review
Hostinger: Our Expert's Review
Laura Bernheim (HostingAdvice.com): Hostinger offers something for everyone. From two cloud hosting plans that leverage the company's global datacenter presence to a premium service powered by Google Cloud Platform, you're sure to find what you need. Go to full review »
| Setup Time | Disk Space | CPU | RAM |
| --- | --- | --- | --- |
| 6 minutes | 20 GB SSD – 250 GB SSD | 2 – 6 cores | 3 – 12 GB |
I haven't seen a web host as generous as Hostinger in a very long time. A quick look at some of the features it offers for free makes you wonder how it manages to sustain that while keeping its prices reasonable.
To give you some perspective, Hostinger offers unlimited free SSL certificates, unlimited bandwidth, a free domain, free CDN, a dedicated server IP address, free migration for WordPress websites, and daily backups. Don't take that for granted; with other hosting companies, these features and services are usually available as paid add-ons.
How Does Cloud Hosting Work?
Cloud hosting is not what it sounds like. You won't find a cloud server hanging somewhere up there in the actual cloud. Instead, the term "cloud hosting" refers to a virtual machine paired with a physical cloud server that hosts a website or application, as opposed to on-premises hosting.
Cloud hosting offers high scalability, which helps users power their applications according to their shifting demands.
Because cloud-based servers have varying amounts of resources, websites and applications hosted on these servers tend to perform better than those hosted on physical servers. That's because physical (on-premises) servers have finite resources, and you'll need to upgrade the infrastructure, such as CPU, RAM, storage, and processors, to accommodate newer hosting needs.
Is Cloud Hosting More Expensive?
Cloud computing costs are usually higher than the costs for traditional hosting and justifiably so. Let's look at what determines the final hosting cost.
Since most cloud hosting providers use the consumption-based pricing model, it's technically impossible to know how much it will cost until the next billing cycle.

What is a consumption-based pricing model?
A consumption-based, or pay-as-you-go, pricing model is when you only pay for the resources you consume. This means that your monthly hosting bill may vary depending on the amount of traffic your website gets.
Car rentals work in a similar way. Since the rental company will most likely charge you per mile (in terms of gas usage), you won't know how much your total cost will be until you return the vehicle.
When you return it to the drop-off location, they'll charge you for the gas you used (if you didn't fill it back to the level you found it). Cloud hosting works in a similar way. The more resources you use, the higher the costs.
If you don't use a lot of resources, cloud hosting will be more affordable. If your traffic shoots up and you end up needing more, you should expect to pay a higher price.
How Do I Calculate the Cost of Cloud Hosting?
Since most cloud hosting providers use the pay-as-you-go pricing model, you can estimate the resources your website or application will need. A non-resource-intensive cloud platform, such as a blog or a small web-based application, will cost less than a powerful one, such as an eCommerce website, especially during peak seasons.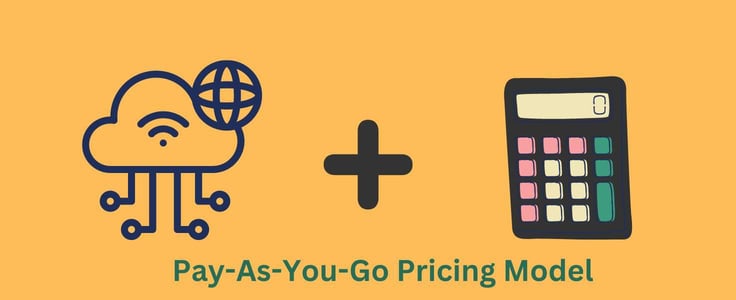 That said, check if the hosting provider has a cost calculator tool (AccuWebHosting does) to help with cloud cost management. Alternatively, you can contact support directly with your hosting needs, and they should be able to give you an estimate of the cloud computing cost.
Not ready to commit just yet? Some cloud hosting providers offer free trials.
Check out the best cloud hosting free trials >>
How Do I Choose the Best Cloud Service Provider?
Your needs should always come first. To determine this, ask yourself the following questions:
What type of website or application are you planning on hosting?
Do you need a public cloud, a hybrid cloud, or a private cloud?
How many resources will you need?
Do you expect a sudden spike in traffic? If so, how frequently?
Generally, the right cloud host should allow high scalability, which is the whole point of signing up for this service in the first place. In addition, it should:
Align with your budget
Guarantee uptime and reliability
Maintain high security levels
Last but not least, think about the tools, applications, programs, operating systems, or plugins you intend to use with the cloud host you choose. Are they compatible? Consider all these factors before signing up for a cloud hosting plan.
Book Your Flight to the Cloud With Affordable Cloud Hosting
If you're a website administrator or developer, cloud hosting is the closest you'll get to that "cloud nine" feeling in the web hosting sphere. I'm talking about the feeling of watching your website or application run smoothly with zero downtime while at the same time seamlessly absorbing all kinds of traffic thrown its way, all thanks to the scalability that comes with this type of hosting.
It's like having a car fitted with shock absorbers or a cruise ship perfectly streamlined to withstand the most violent storms. Statistics show that cloud hosting is the future of web hosting. If you haven't migrated yet, the best time to jump on the bandwagon is now. Hopefully, with these affordable plans, you'll find one that fits your budget and meets your hosting goals.
Further Reading: "7 Cheapest Cloud Hosting Costs and Plans (Oct. 2023)"
Hopefully, our recommendation of Kamatera fulfills all your web hosting needs. Starting at just $4.00 per month and rated 4.9 overall, Kamatera gives users plenty of bang for the buck. Among our favorite features:
Ultimate scalability with limitless customizations
Create and deploy servers in 60 seconds
Easily add load balancers and firewalls
Stellar 99.95% uptime guarantee
Sign up today for a 30-day FREE trial
If you'd like recommendations similar to Kamatera and others in 7 Cheapest Cloud Hosting Costs and Plans (Oct. 2023), check out these popular guides. You'll find comparisons of Kamatera to other hosts on pricing, features, support and more:
And of course, if Kamatera is your top choice, you can get started now at just $4.00/month. Kamatera is easy to set up and scale, no matter the size of your next project.
Advertiser Disclosure
HostingAdvice.com is a free online resource that offers valuable content and comparison services to users. To keep this resource 100% free, we receive compensation from many of the offers listed on the site. Along with key review factors, this compensation may impact how and where products appear across the site (including, for example, the order in which they appear). HostingAdvice.com does not include the entire universe of available offers. Editorial opinions expressed on the site are strictly our own and are not provided, endorsed, or approved by advertisers.
Our Editorial Review Policy
Our site is committed to publishing independent, accurate content guided by strict editorial guidelines. Before articles and reviews are published on our site, they undergo a thorough review process performed by a team of independent editors and subject-matter experts to ensure the content's accuracy, timeliness, and impartiality. Our editorial team is separate and independent of our site's advertisers, and the opinions they express on our site are their own. To read more about our team members and their editorial backgrounds, please visit our site's About page.