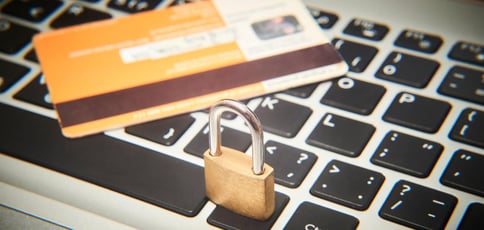 In the mid-1990s and early 2000s, credit card scams in North America and Europe were at their peak. That's when you would hear names like the Roselli Brothers, who made more than $40 million in credit card scams, among other criminal organizations that threatened the existence of the credit card industry. Around that time, most people were still getting used to online shopping.
Undoubtedly, online shopping was revolutionary, but cardholder safety was a major concern. To fix the problem of credit card scams and privacy breaches, the bigwigs of the credit card industry (American Express, Discover Financial Services, JCB International, and MasterCard) held a round-table meeting in September of 2006, which led to the birth of Payment Card Industry Data Security Standard (PCI DSS).
Part of the compliance requirements is that any website handling customer data has to abide by the rules of the PCI Security Standards Council. If you fail to follow the guidelines, you may face hefty fines. But have no fear, I've covered some of the best PCI compliant web hosting providers to help you find the perfect match for your eCommerce website.
Best PCI Compliant eCommerce Hosts
Before I begin with the countdown of web hosts that meet the PCI DSS standard, I want to mention that not every PCI compliant host is perfect for your website or application hosting. Some offer more benefits than others, which I'll focus on in the section below. Let's get started!
Drag-and-drop online store builder for $1/mo
Quickly sell products, services, and digital goods
Cross-platform selling integrations with social media, Amazon, Google, and eBay
Built-in metrics, promos, and coupons
Track competitors' Google and social media activity
ECOMMERCE
RATING 4.9 ★★★★★ Our Review
1&1 IONOS: Our Expert's Review
Alexandra Anderson (HostingAdvice.com): The online store builder from 1&1 IONOS gives entrepreneurs a full suite of selling and marketing tools at their disposal — and all for a ridiculously low price. The company's lightning-fast architecture and tools for SEO and marketing metrics will make your customers' buying experience quick and enjoyable. Go to full review »
| Money Back Guarantee | Disk Space | Domain Name | Setup Time |
| --- | --- | --- | --- |
| 30 days | Unlimited SSD | FREE (1 year) | 4 minutes |
IONOS wears many hats, including meeting the PCI Data Security Standard. Usually, when someone mentions this web host, they're likely talking about its affordability. But that's only a drop of water in the bucket of reasons you should host your website with IONOS. Besides being affordable, which is great for eCommerce businesses working with a shoestring budget, this PCI compliant hosting provider host has more than 10 datacenter locations worldwide.
Four of its locations, Frankfurt, London, Las Vegas, and Newark, are PCI compliant. These datacenters sit strategically in a way that you can choose the one nearest to your customers to reduce latency and improve performance while at the same time enjoying the benefits of PCI compliance.
IONOS hosts its compliant servers on the cloud, allowing businesses to scale up and down whenever they want to. Since a cloud-based PCI compliant server is more elastic than bare-metal hosting, it helps manage hosting costs during peak and off-peak seasons.
Code-free design tools for eCommerce stores
Templates for retail, food, clothing, and services
Custom WordPress integrations and optimizations
24/7/365 support via phone, chat, and email
Try StoreBuilder with a 30-DAY FREE TRIAL
ECOMMERCE
RATING 4.8 ★★★★★ Our Review
Nexcess: Our Expert's Review
Laura Bernheim (HostingAdvice.com): Designing, deploying, and maintaining an online store is best done with a quality host. Nexcess created a one-of-a-kind site builder exclusively for optimizing online stores. Go to full review »
| Money Back Guarantee | Disk Space | Domain Name | Setup Time |
| --- | --- | --- | --- |
| 30 days | 30 GB – 100 GB | New or Transfer | 5 minutes |
Nexcess is home to more than half a million online businesses. That tells you everything you need to know about its reliability. Besides meeting the PCI standard, this host also uses cloud-based servers.
Customers who want PCI compliant hosting for a WordPress site or online store should look no further. Nexcess specializes in managed WordPress hosting for eCommerce and will set you up with everything you need to be successful.
If you're unsure how to migrate your website to this host, Nexcess will migrate your website to its servers for free, from start to finish. The company also has 10 datacenters worldwide, all of which are PCI compliant. All you need to do is choose the one nearest to your online customers, and you're all set.
Shopping carts or managed WooCommerce
Product reviews, discount codes & manual orders
WordPress email marketing via Creative Mail
FREE apps for forums, mailing lists, and polls
Unlimited storage with FREE marketing credits
ECOMMERCE
RATING 4.7 ★★★★★ Our Review
Bluehost: Our Expert's Review
Ryan Frankel (HostingAdvice.com): Trusted by millions, Bluehost is an excellent choice to host your ecommerce-focused website — especially if you're a fan of WordPress and WooCommerce. The hosting company offers a free domain the first year, with tons of easy installations for shopping carts, web applications, and other advanced features. Go to full review »
| Money Back Guarantee | Disk Space | Domain Name | Setup Time |
| --- | --- | --- | --- |
| 30 days | 10 GB SSD – 100 GB SSD | FREE (1 year) | 5 minutes |
Some sites are PCI compliant by default, while others need some tweaking. That's how Bluehost works. For example, its shared hosting plan is not PCI compliant on its own, but you can achieve that by using a CDN provided by Bluehost with your hosting package.
Bluehost is one of the few hosting providers endorsed by WordPress. In addition to a free Cloudflare CDN, eCommerce customers also get automatic WordPress updates and many free themes.
It has all the necessary scripts, tools, plugins, and infrastructure for WordPress hosting, including WooCommerce. So, if you intend to build a website that runs on WordPress or use WooCommerce as your online shopping system while at the same time achieving PCI DSS compliance, this legendary host is a great option.
Drag-and-drop builder means easy customizations
Sell tickets, subscriptions, and bookings
Comprehensive dashboard to manage transactions
Unlimited products and selling on social media
FREE tools for abandoned cart recovery
ECOMMERCE
RATING 4.4 ★★★★★ Our Review
Alexandra Anderson (HostingAdvice.com): As a leader in drag-and-drop website design, Wix is unsurprisingly near the top of our list when it comes to easily launching vibrant online stores. Wix's user-friendly interface includes advanced ecommerce services for dropshipping, loyalty programs, and selling on marketplaces. Go to full review »
| Money Back Guarantee | Disk Space | Domain Name | Setup Time |
| --- | --- | --- | --- |
| 14-day FREE trial | 2 GB – Unlimited | FREE (1 year) | 4 minutes |
Wix brought compliance certificates to the party, proving why it deserves an invitation. The best part is that it does not stop at being PCI compliant; it also bears the International Organization for Standardization (IOS) seal for implementing the best practices for managing security risks in the payment processing industry.
On top of that, this popular web host is also TLS compliant, meaning it protects your personal information as you shop online.
Let's not forget that Wix also has one of the easiest website builders. With this website builder, you can set up your eCommerce store within minutes, thanks to its drag-and-drop features and the availability of numerous templates to choose from based on different niches.
Whatever eCommerce idea you might have, Wix has the right tools to bring it to life.
Fast and secure hosting for WordPress and WooCommerce stores
FREE domain, backups, SSDs, and SSL certificate
Server-level caching and scalable storage
400+ free and paid extensions to grow your store
SPAM Safe™ Email with IMAP support
ECOMMERCE
RATING 4.4 ★★★★★ Our Review
InMotion: Our Expert's Review
PJ Fancher (HostingAdvice.com): InMotion Hosting boasts modern NVMe SSD storage, dedicated caching, and scalable resources to deliver blazing-fast page loads your customers will appreciate. We recommend taking advantage of the premium web host's managed WooCommerce offerings, but new store owners shouldn't hesitate to check out the cheaper shared hosting options, as well. Go to full review »
| Money Back Guarantee | Disk Space | Domain Name | Setup Time |
| --- | --- | --- | --- |
| 90 days | 100 GB SSD – Unlimited | FREE (1 year) | 5 minutes |
InMotion Hosting is PCI compliant but only through its VPS and dedicated server hosting plans. That's entirely fair, given that VPS and dedicated server hosting are great for eCommerce businesses compared to shared hosting. Not sure which one is best for you? Here's an idea of how to go about it.
If you're just starting your eCommerce business and don't have many customers, I recommend starting with its VPS hosting plan.
This plan has tons of resources you can use to grow your online presence. When your website grows, and you begin to attract huge amounts of traffic, you can upgrade to its dedicated servers.
Best PCI Compliant WooCommerce Hosts
Not all web hosts are PCI compliant on their own; some can help you achieve compliance through third-party payment plugins and server configurations. So, why would you go down this road if you can choose a compliant host by default?
It all boils down to the services and features the eCommerce hosting provider offers. While compliance is key in credit card transactions, it's not the only thing that will keep your customers returning for more. Sometimes, you need a host that offers a cocktail of everything you need to ensure customer satisfaction and data security.
0%

OFF your first payment for our readers
FREE Genesis Framework & StudioPress themes
Fast, scalable, and secure WordPress
FREE SSL certificate and CDN ready
Upgrade for geotargeting and edge security
WOOCOMMERCE
RATING 4.8 ★★★★★ Our Review
WP Engine: Our Expert's Review
Ryan Frankel (HostingAdvice.com): With prices much higher than many WordPress users are accustomed to seeing, we understand that WP Engine may not be for everybody. But for those developers, designers, agencies, and growing businesses passionate about website performance, stability, and cutting-edge WordPress features, WP Engine will be a godsend. Go to full review »
| Money Back Guarantee | Disk Space | Domain Name | Setup Time |
| --- | --- | --- | --- |
| 60 days | 10 GB – 50 GB | New or Transfer | 6 minutes |
WP Engine uses third-party payment processors such as Authorize.net, PayPal Pro, Payeezy, Stripe, and Braintree, all of which are PCI compliant. In addition, it does not allow you to store, process, or transmit user data on its platform.
As a result, hackers and other malicious parties won't find any useful information on your website if they gain access to it. It's like when someone robs a grocery store only to discover that the store owners do not keep cash at the counter.
Like Bluehost, WP Engine also hosts websites built on WordPress, but it is a little bit more expensive. That said, it offers more benefits for eCommerce website owners, such as Stripe integration, unlimited staff accounts, unlimited products, and a 60-day money-back guarantee.
Supercharged servers optimized for sales
Accelerate your store with FREE SSDs and caching
Custom control panel with enhanced security
FREE domain name and SSL certificate
Sign up now for 75% OFF
WOOCOMMERCE
RATING 4.5 ★★★★★ Our Review
Hostinger: Our Expert's Review
Laura Bernheim (HostingAdvice.com): Hostinger matches up perfectly with optimized WordPress and WooCommerce hosting thanks to powerful SSD storage and multiple layers of caching to boost your online store performance. The company's always-available support teams will be ready to help with any concerns entrepreneurs may have. Go to full review »
| Money Back Guarantee | Disk Space | Domain Name | Setup Time |
| --- | --- | --- | --- |
| 30 days | 100 GB SSD – 250 GB SSD | FREE (1 year) | 4 minutes |
Hostinger is a classic example of a web host that is not PCI compliant by default but has many other benefits for an eCommerce website. To ensure your customer transactions are compliant, you need to choose a hosting plan for your website and then integrate it with a payment system that's PCI compliant. For example, this host works perfectly with PayPal.
Hostinger gives you unlimited free SSL certificates, unlimited bandwidth, unlimited free email accounts (depending on the plan you choose), and dedicated IP addresses (if you choose the cloud hosting option).
You can either start with the basic shared hosting option (I recommend the Business or Cloud Startup options for shared hosting) or Cloud and VPS Hosting for your eCommerce store.
Host up to unlimited WooCommerce sites
FREE site migration and 1-click WordPress install
Unlimited email hosting, databases, and bandwidth
Daily backups stored for last 7 days
FREE CDN and SSL certificate
WOOCOMMERCE
RATING 4.2 ★★★★★ Our Review
ScalaHosting: Our Expert's Review
Laura Bernheim (HostingAdvice.com): A WordPress hosting service typically falls in one of two camps: a specially tailored plan optimized specifically for the world's most popular content management system, or essentially a repackaged version of the company's standard shared hosting offering. ScalaHosting bridges the gap by offering shared hosting simplicity and a platform inherently optimized for the speed and security WordPress users need to be successful. Go to full review »
| Money Back Guarantee | Disk Space | Domain Name | Setup Time |
| --- | --- | --- | --- |
| 30 days | 20 GB SSD – 50 GB SSD | FREE (1 year) | 6 minutes |
ScalaHosting has compliant datacenters based in Dallas and New York, all available through VPS plans. This is a great hosting option if you want to launch a website targeting customers based in the United States.
For customers based out of the country, you'll need to integrate PCI compliant payment systems such as PayPal or Stripe into your eCommerce website.
While it has different hosting plans to choose from, I recommend the entry cloud option. It comes with heightened security, dedicated CPU and RAM, and daily backups to keep your customer's data confidential and secure as they interact with your eCommerce website.
What Is PCI Compliance?
The phrase "PCI compliance" sounds like something you would hear at a tech TED talk, but it is nothing too complicated. It's a set of rules eCommerce businesses must follow to protect customer card data.
Payment processing companies like Visa and MasterCard want to ensure clients do not lose money to scammers when shopping for a product or service on your website. To achieve this goal, they devised a set of rules every eCommerce website must follow to stay compliant.
That said, getting a PCI compliant web host is not the only requirement. Here are examples of additional things you need to do on top of the PCI DSS guidelines.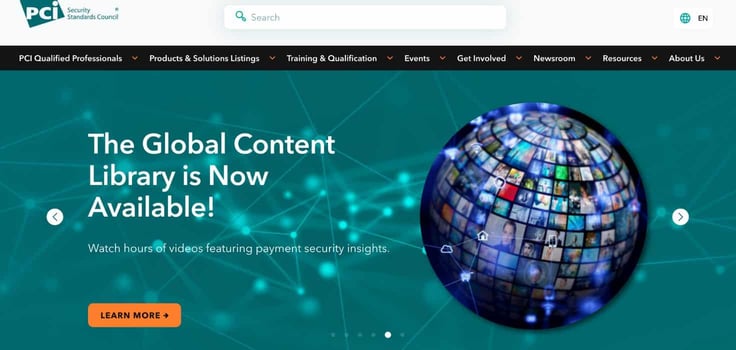 Conduct Regular Security Audits
The best way to determine whether your website security systems are functional is by conducting routine tests. Remember when we used to have fire drills in school? That's how a website security audit works. It involves inspecting the installed security systems, identifying vulnerabilities, troubleshooting problems, and providing solutions.
Install SSL Certificates
An SSL certificate is that padlock icon you see right before your web address on the browser. It is the universal mark of website security and a key player in search engine optimization. Almost every web host offers this certificate, sometimes for free or a small fee. You should always use an SSL certificate.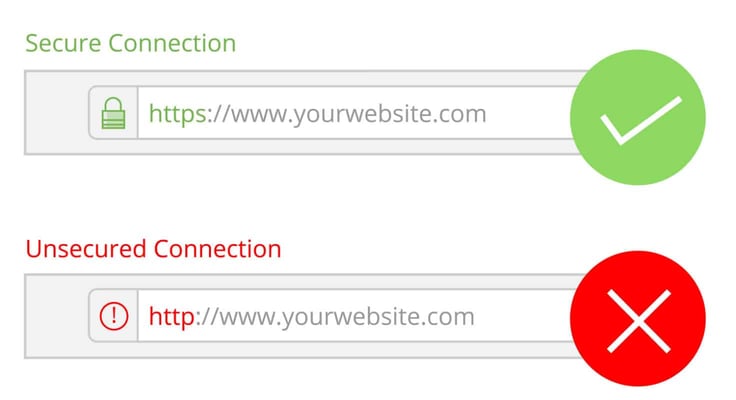 Install Anti-Virus and Anti-Malware Software
Automatic anti-virus and anti-malware software can help detect any threats to your systems and counter them before a disaster happens. Make sure you choose a web host that offers these systems by default and regularly updates them to stay functional and effective.
Restrict Cardholder Data
Not everyone in your business should have access to cardholder data. This sensitive data should only be in the hands of approved individuals. Even so, you should document everyone with access to this data and conduct routine training to ensure the highest security standards.
Check for Default Passwords
If you use any security application or software with a default password, change it. Default passwords are usually easier to track online, putting cardholder data at risk. Plus, you should be changing your passwords regularly anyway. Secure passwords are one of the easiest ways to beef up your security practices in general.
Which Web Hosts Are PCI Compliant?
IONOS, Nexcess, Bluehost, Wix, and InMotion Hosting are PCI compliant out of the box. Other hosts, like WP Engine, ScalaHosting, and Hostinger, are not compliant on their own but work with PCI compliant payment processing companies to make digital transactions secure.
GoDaddy is also another great option, but will require some settings to make it compliant. It offers third-party payment processors and comes with PCI-certified products such as GoDaddy Payments. HostGator, on the other hand, has compliant VPS and dedicated servers. Still, you'll need to contact support to configure the settings.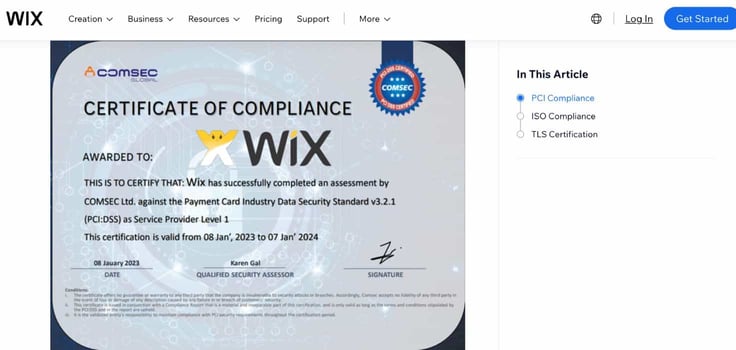 The same applies to Kinsta. While it does not guarantee compliance, you can contact its customer service team to configure its servers per your request. With that in mind, the host notes that the bulk of the responsibility of making your site PCI compliant rests on your shoulders, and it is willing to do what it can to help you achieve this.
Some popular hosting providers that are not PCI compliant include A2 Hosting and DreamHost. A2 Hosting is well-known as the king of speed, but it certainly hasn't won the compliance race, at least for now. DreamHost, which proudly bears the WordPress mark of approval, is unfortunately not compliant with PCI standards.
How Do I Make My Website PCI Compliant?
Signing up for a PCI compliant web host isn't the only way to make your website comply with these standards. It is, however, a great place to start since whatever compliance strategies you implement will only work if your hosting service provider is compliant in the first place. Here are the best practices to make your site compliant.
Protect Cardholder Data
You're probably thinking, isn't that the whole point of getting a compliant host? Yes, but not without your help. You should protect the cardholders' data at rest (when not moving from one location to another) and while in transit with the latest encryption standards.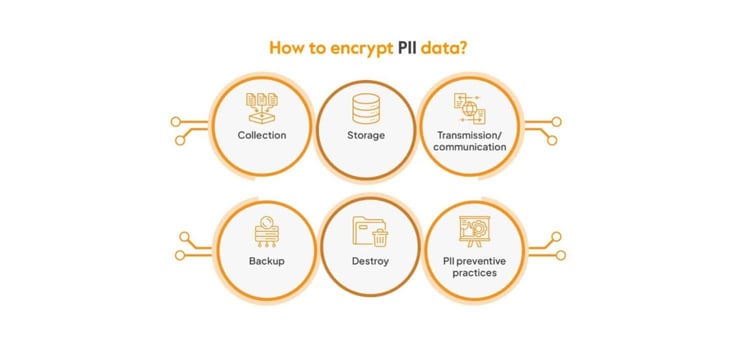 Secure Cardholder Data Storage Systems
Head over to the server's back end and check whether it's safe. This requires technical knowledge, so hire a qualified security assessor to help. Here, they'll analyze how the storage system retains a customer's data, gets rid of it when it's no longer needed, and whether other necessary security systems are in place.
Set Up Encrypted Data Transmission
Cybercriminals often target data in transit because they have a higher chance of finding more vulnerabilities in such data than when it's at rest. That's why criminals target a moving cash truck rather than one parked at the station. You need trusted keys and certificates, industry-standard encryption systems, and secure configurations to achieve this type of encryption.
A PCI Compliance Host Is a Great Start, But There's More
Making your website PCI compliant is a huge step toward protecting your customers' private information. No shopper will willfully provide their debit or credit card information if they risk having it intercepted by cybercriminals.
Keep in mind that it's better to fix security issues right from the onset. Once cardholders lose trust in your online business, most won't return. But, securing customer data with the right hosting provider and security systems doesn't have to be complicated. With the right host, you can achieve this with ease.
Further Reading: "8 Best PCI Compliant Hosting Providers (Oct. 2023)"
Hopefully, our recommendation of 1&1 IONOS fulfills all your web hosting needs. Starting at just $1.00 per month and rated 4.9 overall, 1&1 IONOS gives users plenty of bang for the buck. Among our favorite features:
Drag-and-drop online store builder for $1/mo
Quickly sell products, services, and digital goods
Cross-platform selling integrations with social media, Amazon, Google, and eBay
Built-in metrics, promos, and coupons
Track competitors' Google and social media activity
If you'd like recommendations similar to 1&1 IONOS and others in 8 Best PCI Compliant Hosting Providers (Oct. 2023), check out these popular guides. You'll find comparisons of 1&1 IONOS to other hosts on pricing, features, support and more:
And of course, if 1&1 IONOS is your top choice, you can get started now at just $1.00/month. 1&1 IONOS is easy to set up and scale, no matter the size of your next project.
Advertiser Disclosure
HostingAdvice.com is a free online resource that offers valuable content and comparison services to users. To keep this resource 100% free, we receive compensation from many of the offers listed on the site. Along with key review factors, this compensation may impact how and where products appear across the site (including, for example, the order in which they appear). HostingAdvice.com does not include the entire universe of available offers. Editorial opinions expressed on the site are strictly our own and are not provided, endorsed, or approved by advertisers.
Our Editorial Review Policy
Our site is committed to publishing independent, accurate content guided by strict editorial guidelines. Before articles and reviews are published on our site, they undergo a thorough review process performed by a team of independent editors and subject-matter experts to ensure the content's accuracy, timeliness, and impartiality. Our editorial team is separate and independent of our site's advertisers, and the opinions they express on our site are their own. To read more about our team members and their editorial backgrounds, please visit our site's About page.