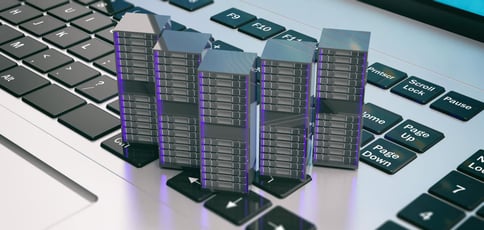 Redundancy is one of the most critical yet often overlooked aspects of web hosting. A fully redundant web host ensures that your website or application stays up and running even during server or network errors.
But finding the right redundant web hosting service isn't as easy as it may sound, a challenge this article should help solve. Factors including the availability of load-balancing technology, multiple servers, backup power supplies, and automated failover systems will come into play.
Fortunately, you don't need to search far. Here are 13 of the best fully redundant web hosting providers.
Best Fully Redundant VPS Hosting
A virtual private server offers better scalability and control than a shared server. If you're looking for VPS hosting providers that are fully redundant, you have plenty of options out there. Let's take a closer look.
Cloud VPS that's more flexible and affordable
Load balancer, firewall, and managed services
Premium Intel CPUs with 300% more power
Choose between monthly or hourly billing
Sign up today for a 30-day FREE trial
VPS
RATING 4.9 ★★★★★ Our Review
Kamatera: Our Expert's Review
Laura Bernheim (HostingAdvice.com): Backed by cutting-edge cloud computing technology, Kamatera adds instant and limitless scalability to the VPS hosting marketplace. Each cloud or virtual server is equipped with blazing-fast SSD storage and Intel Xeon Platinum CPUs. Go to full review »
| Setup Time | Disk Space | CPU | RAM |
| --- | --- | --- | --- |
| 5 minutes | 20 GB SSD – 4 TB SSD | 1 – 104 cores | 1 GB – 525 GB |
Kamatera has 18 datacenters on four continents and an Uninterrupted Power Supply (UPS) system to power its servers. This system works more like a backup generator, preventing a network shutdown due to power issues.
Another essential aspect that makes Kamatera fully redundant is its use of N+1 technology. This is the minimum requirement for making an IT infrastructure fully redundant. The initial "N" represents the base level of resources needed for system functionality. The "+1," on the other hand, represents one backup system set in place to support the resources attached to it in case of a system failure.
$2/month with no hidden fees
Try it FREE via 30-day money-back guarantee
Full root access and API
10GB to 240GB SSD, Linux or Windows
No throttling or traffic restrictions, ever
VPS
RATING 4.9 ★★★★★ Our Review
1&1 IONOS: Our Expert's Review
Alexandra Anderson (HostingAdvice.com): For an all-star player in the game of web hosting flexibility, look no further than the low-cost options from 1&1 IONOS. The company's vServers are a powerful VPS option that includes dedicated resources and unlimited traffic. Go to full review »
| Setup Time | Disk Space | CPU | RAM |
| --- | --- | --- | --- |
| 6 minutes | 80 GB SSD – 240 GB SSD | 1 – 8 cores | 512 MB – 24 GB |
It's incredible how IONOS stays affordable without compromising the quality of its hosting infrastructure. That comes from someone who's used cheap hosting before and knows how frustrating it is to realize you should've spent the extra $1 or $2 on a higher-quality plan.
IONOS has datacenters in the United States, United Kingdom, Germany, Spain, and France. That explains why it offers a 99.9% availability guarantee. It also provides load-balancing technology, but you'll need to set it up manually.
Same price for Windows or Linux OS
FREE daily backups
SSD or cloud storage upgrades
Full root access
Pre-configured software firewall
VPS
RATING 4.6 ★★★★★ Our Review
AccuWebHosting: Our Expert's Review
Laura Bernheim (HostingAdvice.com): The signature service of AccuWebHosting, the company's VPS plans come in all shapes, sizes, and operating systems. Blending quality and affordability, AccuWebHosting plans start at less than $10 per month — roughly half of what you'll find elsewhere. Go to full review »
| Money Back Guarantee | Disk Space | Domain Name | Setup Time |
| --- | --- | --- | --- |
| 7 days | 40 GB – 125 GB | New or Transfer | 6 minutes |
AccuWebHosting has at least 15 global data server locations. It also offers a 99.9% uptime guarantee and supports unlimited traffic.
It is worth mentioning that AccuWebHosting load-balancing technology is available for all managed VPS hosting plans except those with server locations in Denver and London. So, keep that in mind when signing up for a VPS hosting plan with this web hosting service.
4. Vultr
Vultr is a host that takes redundancy very seriously. You can tell by how heavily it has invested in its hosting infrastructure, which includes servers in 32 locations worldwide.

The host has almost every corner of the world covered. Whether you need a server in North or South America, Asia, Oceania, or Africa, Vultr has one. For a small fee, you can also add a load balancer to your hosting package with a click of a button.
5. OVHcloud
OVHcloud is so confident about its redundant web hosting technology it backs it up with a service-level agreement. And like Vultr, you can add load balancers to your hosting package at OHVcloud (for a small fee).

And if you thought Vultr had gone overboard with its datacenter locations, OHVcloud has at least 37 datacenters and 44 redundant Points of Presence (PoPs) around the globe.
Best Fully Redundant Cloud Hosting
Cloud hosting offers scalability, security, and availability, the key ingredients for a stable and dependable network. Let's check out some of the best providers of fully redundant cloud server hosting technologies in the web hosting realm.
Ultimate scalability with limitless customizations
Create and deploy servers in 60 seconds
Easily add load balancers and firewalls
Stellar 99.95% uptime guarantee
Sign up today for a 30-day FREE trial
CLOUD
RATING 4.9 ★★★★★ Our Review
Kamatera: Our Expert's Review
Laura Bernheim (HostingAdvice.com): Starting with more than 60 operating system images to choose from, Kamatera is a strong option for developers who know exactly what environment works best for their project. Customize your cloud server as needed and deploy in less than a minute. Go to full review »
| Setup Time | Disk Space | CPU | RAM |
| --- | --- | --- | --- |
| 5 minutes | 20 GB SSD – 4 TB SSD | 1 – 104 cores | 1 GB – 525 GB |
Kamatera enters the countdown again as a leading provider of enterprise-level cloud hosting solutions at affordable rates. What we like most about this host is that despite offering powerful cloud web hosting infrastructure, it also lets you decide the type and amount of resources you need.
That's what makes it so affordable. It's like renting a presidential suite at your favorite vacation spot but having it customized to suit your unique needs and your budget.
Auto scaling with premium Intel processors
Customized operating systems (Linux or Windows)
Deploy Linux instances in less than 1 minute
SSD infrastrucutre optimized for your software
Transparent costs and by-the-minute billing
CLOUD
RATING 4.8 ★★★★★ Our Review
1&1 IONOS: Our Expert's Review
Alexandra Anderson (HostingAdvice.com): Boasting 99. 998% platform availability, the popular cloud hosting services from 1&1 IONOS deploy more than 2,500 virtual machines each week. Go to full review »
| Setup Time | Disk Space | CPU | RAM |
| --- | --- | --- | --- |
| 6 minutes | 80 GB SSD – 240 GB SSD | 1 – 24 cores | 512 MB.- 48 GB |
Earlier, we mentioned how Kamatera uses the N+1 technology to maintain a fully redundant server. IONOS does the same and allows you to add more backup systems.
So, instead of having N+1 as the bare minimum, you can request N+2, which loosely translates to the base-level resources plus two backup systems. IONOS also uses the UPS system and up to eight diesel generators for its emergency power supply to keep its hosting environment up and running at all times.
Managed cloud hosting with 24/7/365 monitoring
Choose from 5 popular cloud providers
Auto-healing cloud servers with FREE backups
3-day free trial with no credit card required
Host unlimited apps with no contract lock-in
CLOUD
RATING 4.6 ★★★★★ Our Review
Cloudways: Our Expert's Review
Alexandra Anderson (HostingAdvice.com): If you can't beat the cloud provider behemoths, offer their infrastructure as a service. Cloudways gives customers their choice of cloud platform: AWS, Google, Linode, Digital Ocean, or Vultr. Go to full review »
| Setup Time | Disk Space | CPU | RAM |
| --- | --- | --- | --- |
| 8 minutes | 20 GB SSD – 4 TB SSD | 1 – 96 cores | 1 GB – 384 GB |
Cloudways partners with top cloud hosting providers, including Amazon Web Services, Google Cloud Platform, and Digital Ocean, bringing an effective trio of cloud hosting titans under one roof.
With that comes huge financial investments and, of course, expectations. Think about it this way: Then was the last time you heard that YouTube (powered by GCP), Amazon (powered by AWS), or Jobrapido (powered by Digital Ocean) were down? You probably can't remember, and that's because these hosting companies have invested billions of dollars in their cloud infrastructure. In fact, Amazon recently announced its plans to invest at least another $7.8 billion in its cloud infrastructure.
Choose your OS or application configuration
Hourly or monthly billing for convenience
Optional upgrades for cPanel, backups, and more
Managed services, SSDs, and HDDs available
Block and object storage, plus enterprise firewall
CLOUD
RATING 4.6 ★★★★★ Our Review
Hostwinds: Our Expert's Review
Laura Bernheim (HostingAdvice.com): Hostwinds provides supremely scalable and customizable options for the savvy developer or site owner. Customers can customize their cloud environment or choose pre-built configurations optimized to run apps like WordPress, Drupal, and others. Go to full review »
| Setup Time | Disk Space | CPU | RAM |
| --- | --- | --- | --- |
| 6 minutes | 30 GB SSD – 750 GB SSD | 1 – 16 cores | 1 – 96 GB |
Hostwinds has plenty of nines in its uptime guarantee (99.9999%, to be precise), which is the first sign of a reliable and fully redundant web host. In the web hosting realm, that uptime number holds so much meaning. This uptime and downtime calculator paints a clearer picture of the significance of these decimals.
A 99.9% uptime guarantee, for example, means at least one minute and 26 seconds of downtime on a daily basis. On the other hand, a 99.9999% uptime guarantee means only 0.086 seconds of downtime daily, or better still, only 31 seconds of downtime the entire year. On top of that, Hostwinds offers load balancers to avoid server overcrowding and automated network failovers to switch connections whenever there is a network failure.
HostingAdvice fans get 75% OFF
Cloudflare CDN, DDoS protection, and backups
Performance-boosting SSDs and cloud flexibility
Rock-solid reliability with 100% uptime guarantees
24/7 Heroic Support

®

via phone, chat, and email
CLOUD
RATING 4.1 ★★★★★ Our Review
Liquid Web: Our Expert's Review
Alexandra Anderson (HostingAdvice.com): Liquid Web balances managed services and hardware power with cloud flexibility — a brilliant solution in cloud hosting. The company's packages include instant provisioning, CloudFlare CDN, built-in backups, and, of course, the reliability of the Heroic Support team. Go to full review »
| Setup Time | Disk Space | CPU | RAM |
| --- | --- | --- | --- |
| 7 minutes | 40 GB SSD – 200 GB SSD | 2 – 8 cores | 2 GB – 16 GB |
Liquid Web has more than 10 global datacenters that offer a 100% network and power uptime guarantee. That's the kind of confidence the likes of AWS, CGP, and Digital Ocean exude. The host is even willing to support its uptime guarantee claim with an SLA.
The host has multiple datacenters around the globe and provides a dedicated IP address and Cloudflare CDN to protect your website or application and boost performance. It also offers plenty of add-ons for redundancy, including cloud load balancing, vulnerability assessment, cloud block storage to handle big data, and Storage Area Network technology.
11. Hetzner
Hetzner has datacenters in Germany, Finland, and the United States, all designed to meet strict regulatory requirements and guarantee the highest level of security and performance. It also uses load-balancing technology to keep its servers up and running.

Volumes technology makes this feature-rich cloud provider unique and powerful, especially when dealing with significant amounts of traffic. For a small fee, you can expand each Volume to 10TB of SSD storage. Then, there's the triple replication strategy, which involves creating three copies of data on separate servers or storage devices. This makes it incredibly difficult to lose data in case things go south since you'll have two more duplicates to restore from.
What Is Fully Redundant Web Hosting?
Fully redundant web hosting is when a web hosting provider sets up systems and infrastructure designed to eliminate single points of failure in the network. A single point of failure, commonly known as an SPOF, is what you'd consider a weak point in a network. In other words, a SPOF is that one point on a network that could send the entire system crashing if compromised or becomes unavailable.

The point of having fully redundant web hosting is to provide high availability for websites and web applications. Here, each component works seamlessly with the other like a well-oiled machine. It's like having that one teammate who's always ready to replace you if you get injured, ensuring your injury doesn't affect the rest of the team.
Which Hosting Provider Is Best for 1 Million Monthly Users?
You won't run out of options if you're looking for a web hosting provider that can handle 1 million monthly users. But you should look keenly at its key features, functionalities, and resources.
A scalable web host, for example, will easily accommodate 1 million monthly users, or even more. That's one common characteristic of cloud hosting, commonly offered by IONOS (if you're on a budget), Kamatera (for complete server customization), and Cloudways (powered by Digital Ocean and perfect for enterprise-level applications).
Scalability aside, consider the types of resources the web host offers. You need powerful resources, from memory and CPU to storage capacity. Remember, the traffic alone doesn't determine the exact server specifications you need.
Pro tip: The interactivity of your website or web application will influence the kind of server resources you'll need. For example, if you have a highly interactive website or application, you'll need to pump up the resources from storage to memory and processor.
What Are the Three Types of Web Hosting?
Shared, Cloud/VPS, and dedicated server hosting are the three most common types of web hosting. Here's what they entail:
Shared Hosting
This type of hosting is quite common, especially because it's so affordable. In shared hosting, users share the same server resources, ideal for non-resource-intensive websites such as portfolios, simple blogs, small businesses, or anything along those lines. The downside, though, is resource sharing, and one user's activity may affect other users on the server. For example, if one website receives a high volume of traffic, other websites or applications on the server could experience a dip in performance.
Virtualized Hosting (Cloud and VPS)
Cloud hosting involves hosting a network of virtual servers in a cloud environment. As a result, it offers scalability by redirecting high traffic to other servers on the network and preventing overloads.

Virtual Private Server hosting is similar to the pro version of shared hosting. Instead of sharing resources on a single server, the web host divides one server into multiple servers using virtualization technology. As a result, what you do on your server won't affect the performance of other servers on the network since you have your own space compared to the shared space of a shared hosting plan.
Dedicated Hosting
As the name implies, the web host dedicates or allocates all resources on the server to you. That means no need to partition the server's resources (unless you choose to do so within the dedicated environment for your own use). The server resources belong to you or your company, and you have the freedom to configure them as you wish.
Think about it as renting a parcel of land and having the freedom to partition it as you wish. You can reserve one spot to build a house on, another to set up a barn for your farm animals, and even throw in a garden, fishpond, carport, or whatever you desire.
What Is Managed Dedicated Hosting?
Managed hosting is when the hosting provider manages the server infrastructure as you focus on running your project. In the case of managed dedicated server hosting, the hosting provider may provide customer support via phone, email, ticketing system, or live chat.
Besides priority customer service, the server management aspect may also include:
Setup and configuration
Security
Software licensing
Disaster recovery
Compliance
The benefit of using a managed hosting service is that it leaves you more time to focus on your business instead of your IT infrastructure.
How Much Traffic Can 100GB of Bandwidth Handle?
There's no direct answer to this question, and that's because many factors will come into play when determining the amount of traffic 100GB of bandwidth can handle. If you prefer numbers over, it is good enough for anything between 20,000 and 30,000 monthly visitors.

The type of content your website or application offers will determine whether 100GB is enough. For example, if the site or application is mostly text, chances are it won't consume as much bandwidth as a video streaming service would.
If 30,000 people visit a platform mostly made of text, 100GB of bandwidth would be more than enough. However, the same may not apply to a video streaming service with the same amount of traffic, especially if the videos are high-resolution.
Importance of Fully Redundant Hosting Explained
Choosing a fully redundant web host might not be necessary for small projects such as blogs, small business websites, and portfolios. But when dealing with high-traffic and enterprise-level projects, every second is critical. Seconds of downtime for businesses such as Amazon can cost plenty of money.
This, of course, doesn't mean that fully redundant hosts only suit big businesses. Instead, it demonstrates how much damage a single point of failure can do to a website or business without proper mitigation strategies. Thankfully, these hosts will send you down the right path for better redundancy.
See Our Full Review of Kamatera
Whatever type of hosting plan you're looking for, Kamatera is a solid choice no matter the scale. Our reviewer Laura Bernheim recently took Kamatera for a spin, and rated the popular host a 4.9 in the VPS Hosting category out of a perfect score of 5.0. Here's what Laura had to say about Kamatera:
Offering an astounding 30-day free trial of its cloud computing and storage hosting plans, Kamatera is a great choice for developers who value performance and scalability. Beginning site owners may be a bit overwhelmed at first, but the web host's managed cloud services and always-there support team will help you through any issues.
Before signing up for Kamatera, it's a good idea to read through Laura's full review to learn about all the features Kamatera offers. You can also compare it to other web hosts to ensure you're getting the best deal possible:
If you decide Kamatera is the right choice, keep in mind that it takes just minutes to deploy your Kamatera server space. And at $4.00 per month, it's a bargain considering the many great features that come in any Kamatera plan.
Advertiser Disclosure
HostingAdvice.com is a free online resource that offers valuable content and comparison services to users. To keep this resource 100% free, we receive compensation from many of the offers listed on the site. Along with key review factors, this compensation may impact how and where products appear across the site (including, for example, the order in which they appear). HostingAdvice.com does not include the entire universe of available offers. Editorial opinions expressed on the site are strictly our own and are not provided, endorsed, or approved by advertisers.
Our Editorial Review Policy
Our site is committed to publishing independent, accurate content guided by strict editorial guidelines. Before articles and reviews are published on our site, they undergo a thorough review process performed by a team of independent editors and subject-matter experts to ensure the content's accuracy, timeliness, and impartiality. Our editorial team is separate and independent of our site's advertisers, and the opinions they express on our site are their own. To read more about our team members and their editorial backgrounds, please visit our site's About page.