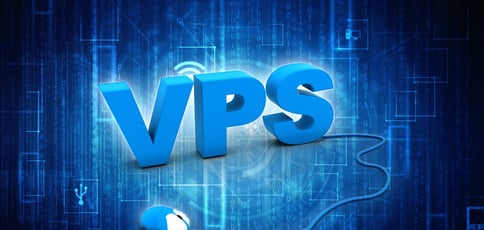 The best unlimited bandwidth VPS hosting plans offer high-traffic website owners and ecommerce stores a great way to save money. If your VPS hosting provider does not offer unmetered bandwidth guarantees, you may be paying more for the same basic services.
The best unlimited bandwidth VPS hosting companies offer the same web server software stack with managed services. This guide is designed to help you get the most value from the use of unlimited bandwidth VPS plans vs. metered options.
To find the best web hosts in this category, we considered the complete suite of developer options available on each VPS plan vs. the total cost of the hardware package.
Best Unlimited Bandwidth VPS Hosting
The best unlimited bandwidth hosting does not need to be expensive and is considered an important point when choosing from among hosting options for small businesses. Most websites on shared hosting are not close to exceeding a 1 TB monthly limit, and network metrics make it easy to identify high-traffic domains.
One of the best ways to deal with temporary web traffic spikes is to use a VPS plan with free Cloudflare CDN integration.After evaluating these factors, our top four recommendations for unlimited bandwidth VPS hosting solutions in 2022 are:
HostingAdvice readers get 67% off the first term
FREE site migrations and 2 hours of Launch Assist
2 - 3 dedicated IP address options
FREE cPanel/WHM licenses included
Highly available servers with real-time redundancy
VPS
RATING 4.6 ★★★★★ Our Review
InMotion: Our Expert's Review
PJ Fancher (HostingAdvice.com): Boasting market-leading VPS hardware, slick management software, and free SSD drives and backups, InMotion Hosting competes to win when it comes to managed VPS hosting packages. The host initiates its VPS customer relationship with free website migrations and up to two hours of launch assistance from an experienced sysadmin. Go to full review »
| Setup Time | Disk Space | CPU | RAM |
| --- | --- | --- | --- |
| 6 minutes | 90 GB SSD - 360 GB NVMe SSD | 2 - 8 cores | 4 GB - 16 GB |
InMotion Hosting has one of the most respected, high-performance VPS platforms available with support for unmetered monthly bandwidth on unlimited domain accounts with cPanel. InMotion Hosting has implemented a high-availability service on its VPS plans that includes anti-DDoS protection that helps solve the "slashdotting" effect.
If any of your VPS nodes fail, they are immediately rebooted by the web host. Developers have the option of managed or unmanaged VPS plans according to the requirements of the project. Unmanaged VPS plans start at $5 per month, although these are metered at 1 TB of bandwidth.
With managed VPS plans from InMotion Hosting, you receive the licensed use of cPanel and WHM. Administrators can monitor network resources in real-time and make ISO snapshots of servers for backups.
The managed VPS plans from InMotion Hosting are also guaranteed to be PCI compliant. The platform is favored in eCommerce and WordPress hosting for high-performance speeds in page load times.
InMotion Hosting claims its managed VPS platform will support 10x the web traffic in production as those of other comparable hosting solution providers. Scale to 8 CPU + 8 GB RAM configurations for $72.99 per month.
Seamless migration from any Bluehost shared hosting plan
Root access and easy multi-server management
Ample RAID-1 storage and tons of bandwidth
Each plan gets at least 3 dedicated IP addresses
cPanel and WHM with root access
VPS
RATING 4.7 ★★★★★ Our Review
Bluehost: Our Expert's Review
Ryan Frankel (HostingAdvice.com): We love recommending Bluehost for its lifetime customer growth potential, meaning you can start with shared hosting and seamlessly scale to VPS hosting plans and beyond. The price versus performance is pretty unbeatable in the virtual hosting space, and Bluehost's engineering team will kick off the customer relationship by instantly provisioning your server. Go to full review »
| Setup Time | Disk Space | CPU | RAM |
| --- | --- | --- | --- |
| 6 minutes | 30 GB SSD - 120 GB SSD | 2 - 4 cores | 2 GB - 8 GB |
Bluehost has a policy on all of its VPS plans that states that it will not limit monthly bandwidth as long as your site does not violate its Terms of Use. The managed VPS options start at 2 CPU cores, 2 GB RAM, and 30 GB SSD storage with support for unlimited websites.
The web server stack on the Linux VPS plans are the same as those on Bluehost's award winning shared hosting.
The VPS plans at Bluehost are optimized for WordPress hosting requirements and include one-click installation with Softaculous. The Standard VPS plan at Bluehost is $18.99 per month on a 3-year contract and includes licensed cPanel usage for unlimited hosting.
One advantage to Bluehost is that you can build unlimited websites with WordPress or other scripts using Softaculous on a shared hosting plan, then scale to an SSD VPS solution cheaply if your web traffic legitimately increases.
The jump from the Standard to Enhanced VPS plan at $29.99 per month gets you a configuration of 2 CPU cores, 4 GB RAM, and 60 GB SSD storage. The Ultimate VPS plan costs $59.99 per month and boosts the configuration to 4 CPU cores, 8 GB RAM, and 120 GB SSD storage.
At this level, you can easily support over 30 million WordPress page views per month. Integrate the free Cloudflare CDN package for even faster CMS and web script performance.
Full root access with fully or semi-managed options
Redundant network with multiple layers of security
FREE website, domain, MySQL, and script transfer
RAID-10 storage for data protection
Get up to 75% off when you sign up
VPS
RATING 4.3 ★★★★★ Our Review
HostGator: Our Expert's Review
Ryan Frankel (HostingAdvice.com): HostGator has built a great reputation in the industry for its shared web hosting options. The company's VPS hosting solution, with optional cPanel support, provide a nice and easy introduction to those who are new to VPS hosting and know their needs require more than a typical shared plan. Go to full review »
| Setup Time | Disk Space | CPU | RAM |
| --- | --- | --- | --- |
| 7 minutes | 120 GB SSD - 240 GB SSD | 2 - 4 cores | 2 - 8 GB |
HostGator has set the standard in shared Linux hosting for 20 years and its VPS plans run the same web server stack software, including cPanel for unlimited domain name administration.
The unmetered bandwidth offer on HostGator VPS plans is contingent on all sites following its Terms of Service, which states that sites will be throttled if utilizing "25% or more of system resources for longer than 90 seconds."
If this happens, you will need to upgrade again to a higher level of the VPS hosting service. HostGator VPS plans start at 2 CPU cores, 2 GB RAM, and 120 GB SSD storage at $23.95 per month, scaling to 4 CPU cores, 8 GB RAM, and 240 GB SSD storage at $59.95 per month.
All VPS plans include licensed use of cPanel & WHM.
Unmanaged VPS plans can be difficult for inexperienced users to deploy, but anyone using HostGator's popular shared hosting platform based on cPanel will be able to use the same system to manage their domains on virtual private servers.
HostGator will update the operating system, PHP version, MySQL database version, etc. automatically so you do not need to be involved in systems administration to keep multiple websites online.
Millions of users have achieved success in web publishing and eCommerce using HostGator's suite of developer tools with cheap VPS hosting to bring their personal message or business vision to the public.
Designed to handle traffic with Linux or Windows
Admin access via root access, cPanel, and Plesk
High-speed SSDs and 99.9% uptime guarantee
Unlimited bandwidth and lots of processing power
Fully or semi-managed servers with optional control panel
VPS
RATING 4.2 ★★★★★ Our Review
GoDaddy: Our Expert's Review
Ryan Frankel (HostingAdvice.com): If you're looking to grow and scale your website, GoDaddy has you covered. Developers and web enthusiasts will be pleased to hear that GoDaddy offers root access, making it easy to install PHP modules, applications, stacks, and various customizations to fine-tune your virtual server for peak performance via the command line or remote desktop. Go to full review »
| Setup Time | Disk Space | CPU | RAM |
| --- | --- | --- | --- |
| 7 minutes | 20 GB - 400 GB NVMe SSD | 1 - 8 cores | 1 - 16 GB |
In 2021 ,GoDaddy boasts 21 million customers and over 84 million domains under registration. The company has undergone many changes since the dot-com boom era and is now offering its 4th generation VPS platform to customers.
GoDaddy competes with DigitalOcean and other low-cost public cloud hosts by offering a $4.99 introductory VPS plan with 1 vCPU, 1 GB RAM, and 20 GB SSD storage.
GoDaddy does not meter bandwidth on any of its unmanaged VPS plans, but expect to pay as much as $99 per month for a fully managed VPS solution. A self managed VPS plan is always cheaper at GoDaddy, including on its Windows VPS hosting platform.
The new GoDaddy has been completely transformed from the inside out following the MediaTemple merger that added the talent required for the company to innovate in virtualization.
Another major change was abandoning the operation of its own datacenters for web hosting and running on AWS hardware instead. GoDaddy's site builder may be of some interest to multidomain owners using the platform for marketing.
Another advantage of GoDaddy's unmanaged VPS platform is that you can run Windows or Linux at an equivalent cost, including licensing for Plesk or cPanel for virtual web server administration. Fully managed VPS plans at GoDaddy charge extra for customer support from expert datacenter engineers.
VPS Hosting Providers with High Bandwidth Allotments
Most VPS plans include a certain amount of monthly bandwidth, typically from 1 TB to 3 TB, which may be limiting or empowering depending on the requirements of your project.
One reason Inmotion Hosting is our number one choice in the category is its provisioning of high-availability virtual private servers with elite hardware and data center optimization.
The companies below do not offer unmetered or unlimited bandwidth on their VPS plans, but do have sufficiently high allocations on their cheapest tier to make them a viable upgrade from shared hosting platforms. We used the $4.99 p/mo 1 vCPU + 1 GB RAM configuration as a benchmark for the web hosting comparison.
Managed or unmanaged, in Windows or Linux
Cloud hosting with hourly or monthly billing
Instant upgrades without downtime
FREE around-the-clock monitoring
Automatic nightly backups available
VPS
RATING 4.8 ★★★★★ Our Review
Hostwinds: Our Expert's Review
Laura Bernheim (HostingAdvice.com): Does any hosting provider have more virtual private server packages than Hostwinds. The company offers 10 configurations — and that's just for managed Linux server partitions. Go to full review »
| Setup Time | Disk Space | CPU | RAM |
| --- | --- | --- | --- |
| 6 minutes | 30 GB SSD - 750 GB SSD | 1 - 16 cores | 1 - 96 GB |
Hostwinds is a budget cloud host that has cheap unmanaged Linux VPS plans that start at $4.99 per month with 1 TB of monthly bandwidth.
The base configuration includes 1 vCPU, 1 GB RAM, and 30 GB SSD storage. There is a significant pricing difference between managed and unmanaged VPS plans.
Prices range from $8.24-$12.74 p/mo for 1 vCPU / 1 GB RAM on the managed platform to the more expensive Windows virtual private servers.
Hostwinds – Cheapest High-Bandwidth VPS Hosting Plan:
Managed or Unmanaged: Both
Operating System: Windows & Linux
Cheapest VPS Plan: $4.99-$10.99 p/mo for 1 vCPU / 1 GB RAM
Included Storage: 30 GB SSD
Monthly Bandwidth: 1 TB
These prices, along with the abundant monthly bandwidth allocation, sets the standard for cheap VPS plans by including rock-solid uptime and security.
The managed and unmanaged Windows VPS platform at Hostwinds both include options for three different versions of Windows Server (2012-2019) to be installed.
With the unmanaged Linux VPS plans, ISOs can be used to deploy different operating systems like Ubuntu, Debian, or CentOS more quickly along with the complete required stack software for script management. Use Docker or Bitnami for developer requirements to make server management easier with a VPS provider.
$0.01 for the first month using code HOSTINGADV
Then $6 monthly with no contracts, no changes
Latest of PHP, MySQL, Perl, Python, and Ruby
7 operating system options for Linux or Windows
Full root access and choice of datacenter
VPS
RATING 4.8 ★★★★★ Our Review
InterServer: Our Expert's Review
Laura Bernheim (HostingAdvice.com): InterServer's on-site datacenter and hands-on involvement with configuring and provisioning virtual private servers give customers a level of flexibility not seen with many other hosting providers. InterServer rations VPS and cloud resources through slices. Go to full review »
| Setup Time | Disk Space | CPU | RAM |
| --- | --- | --- | --- |
| 6 minutes | 30 GB SSD - 480 GB SSD | 1 - 16 CPUs | 2 - 32 GB |
The base configuration for InterServer's Cloud VPS plan is 1 CPU core, 2 GB RAM, and 30 GB SSD storage at $6 per month. This is $1 extra for the 1 GB additional RAM compared with the cheapest VPS plan at other budget cloud hosts.
The Linux VPS plan includes a monthly bandwidth limit of 1 TB. The cheap VPS hosting package is based on a CentOS environment with Webuzo for VPS administration.
Webuzo allows easy provisioning of web server extensions for custom code and database requirements like Python, PHP, Node.js, or Java.
InterServer – Cheapest High-Bandwidth VPS Hosting Plan:
Managed or Unmanaged: Managed
Operating System: Windows & Linux
Cheapest VPS Plan: $6-$10 p/mo for 1 vCPU / 2 GB RAM
Included Storage: 30 GB SSD
Monthly Bandwidth: 1-2 TB
The managed Windows VPS platform at InterServer includes the same base configuration as the Linux plan with an extra 1 TB of bandwidth per month at a cost of $10.
Users can install Windows 10 as a remote desktop solution or run Windows Server 2016/2019. You won't be able to host legacy code with unsupported Windows software on InterServer's managed cloud platform, making it more secure for everyone.
InterServer includes support for ASP.NET, the Net Framework, C#, ASP classic, MSSQL, Visual Basic Development, Microsoft Access, and other essential standards for Windows VPS hosting.
Cloud VPS that's more flexible and affordable
Load balancer, firewall, and managed services
Premium Intel CPUs with 300% more power
Choose between monthly or hourly billing
Sign up today for a 30-day FREE trial
VPS
RATING 4.9 ★★★★★ Our Review
Kamatera: Our Expert's Review
Laura Bernheim (HostingAdvice.com): Backed by cutting-edge cloud computing technology, Kamatera adds instant and limitless scalability to the VPS hosting marketplace. Each cloud or virtual server is equipped with blazing-fast SSD storage and Intel Xeon Platinum CPUs. Go to full review »
| Setup Time | Disk Space | CPU | RAM |
| --- | --- | --- | --- |
| 5 minutes | 20 GB SSD - 4 TB SSD | 1 - 104 cores | 1 GB - 525 GB |
Kamatera offers 4 types of CPU on its managed VPS plans, all of which bill by the hour, bringing the monthly price on the cheapest plan to $4 per month.
The cheapest plan includes 1 Type-A vCPU with 1 GB RAM, 20 GB SSD storage, and 5 TB monthly bandwidth. There is also a choice of 13 international data center locations that can be used for the deployment of scripts or database resources.
Users can install multiple versions of Windows or Linux at the same price through the web host. The main virtual private server add-ons are licenses for the cPanel and Plesk admin panels, along with extra dedicated IP address options and free SSL certificates for add-on domains.
Kamatera – Cheapest High-Bandwidth VPS Hosting Plan:
Managed or Unmanaged: Both
Operating System: Windows & Linux
Cheapest VPS Plan: $4 p/mo for 1 vCPU / 1 GB RAM
Included Storage: 20 GB SSD
Monthly Bandwidth: 5 TB
Type-B CPUs at Kamatera represent dedicated hardware allocations at a higher price compared to shared hardware. Type-T Burstable CPUs automatically scale to meet web traffic requirements and bill extra at 10% capacity spikes.
A Type-D Dedicated CPU at Kamatera is a dedicated dual-core CPU with two guaranteed threads that is priced at $19 per month.
IT pros and programming teams can review their OS and CPU requirements with greater resource flexibility on Kamatera's innovative VPS platform, while still saving vs. public cloud resources at the web host through more efficient server management.
High-speed hosting that's faster than AWS, Rackspace, and Digital Ocean
FREE backups, CDN, and DDoS protection
Up to 16 processors with all-SSD storage
Choice between cPanel, Plesk, or InterWorx
Real-time monitoring and 100% uptime guarantee
VPS
RATING 4.5 ★★★★★ Our Review
Liquid Web: Our Expert's Review
Alexandra Anderson (HostingAdvice.com): It's no secret by now that Liquid Web is known for best-in-class technology and reliability that exceeds expectations. The company's cloud VPS environments embody that reputation to its fullest — including managed WordPress and WooCommerce products. Go to full review »
| Setup Time | Disk Space | CPU | RAM |
| --- | --- | --- | --- |
| 7 minutes | 40 GB SSD - 200 GB SSD | 2 - 8 cores | 2 GB - 16 GB |
Liquid Web claims to offer the fastest VPS hosting available in the marketplace today.
Its cheapest Linux VPS plan is a 2 vCPU, 2 GB RAM, and 40 GB SSD storage plan with 10 TB of monthly bandwidth that costs $15 per month on a 2-year deal.
This plan includes an extra 100 GB in storage for site backups. There are options for InterWorx, cPanel, and Plesk for virtual web server, email account, and domain name administration on Liquid Web's VPS plans.
Liquid Web – Cheapest High-Bandwidth VPS Hosting Plan:
Managed or Unmanaged: Managed
Operating System: Windows & Linux
Cheapest VPS Plan: $15 p/mo for 2 vCPU / 2 GB RAM
Included Storage: 40 GB SSD
Monthly Bandwidth: 10 TB
The base configuration of the managed Windows VPS plan at Liquid Web is 4 vCPU cores, 4 GB RAM, and 100 GB SSD storage at $54 per month on a 2-year contract. The plan includes 10 TB monthly bandwidth and licensed use of Windows Server (Standard Edition).
You also get the same bonus storage offer as on Linux plans, as well as Plesk Obsidian for domain and email configurations. Developers can also manage ASP.NET settings using the Plesk panel for server management, as well as deploy MSSQL and MySQL databases together.
Choose an elastic solution from Liquid Web if you outgrow your current VPS hosting provider.
Turbo server & cache options for faster page loads
Well-built plans starting with 4GB RAM
FREE CDN plus auto-installs with Softaculous
Multilingual support and up to unlimited databases
Enhanced security with and daily kernel updates
VPS
RATING 4.8 ★★★★★ Our Review
A2 Hosting: Our Expert's Review
Alexandra Anderson (HostingAdvice.com): While A2 Hosting's turbocharged shared hosting platform gives site owners ample room to grow, the company's tech prowess is on full display with its portfolio of VPS options. Ranging from unmanaged, bare-metal environments to stress-free, fully managed space, A2 Hosting is sure to have the perfect option for your expanding online presence. Go to full review »
| Setup Time | Disk Space | CPU | RAM |
| --- | --- | --- | --- |
| 7 minutes | 150 GB SSD - 450 GB SSD | 1 - 8 cores | 1 GB - 32 GB |
A2 Hosting has a vast suite of managed and unmanaged VPS options for both Linux and Windows where the cheapest plan is the Runway 1. With the Runway 1 plan on a 36-month contract, you can get a 1 CPU core, 1 GB RAM, and 150 GB SSD storage plan at $4.99 per month.
This includes 2 TB of monthly bandwidth, making it a great deal. Managed VPS plans start at $39.99 per month for 2 vCPU, 4 GB RAM, and 150 GB SSD storage configurations.
A2 Hosting – Cheapest High-Bandwidth VPS Hosting Plan:
Managed or Unmanaged: Both
Operating System: Windows & Linux
Cheapest VPS Plan: $4.99 p/mo for 1 vCPU / 1 GB RAM
Included Storage: 150 GB SSD
Monthly Bandwidth: 2 TB
As with A2 Hosting's shared platform, VPS plans also come with the Turbo Server option which guarantees elite hardware configurations and low-density account allocations for better script and database performance.
Now, the company has chosen to lower the monthly bandwidth data transfer limits on their higher-priced Turbo Server plans. Independent web developers can scale more cheaply on unmanaged VPS plans from A2 Hosting with all of the benefits of cPanel and unlimited domain name support.
The Turbo Server option is a better deal for higher performance on A2 Hosting's shared Linux plans.
Cloud-based SSD storage for speed and reliability
Double your RAM with burst periods
FREE dedicated IPv4 and IPv6 addresses
Custom control panel for reboots and OS installs
HostingAdvice readers enjoy more than 50% off
VPS
RATING 4.6 ★★★★★ Our Review
Hostinger: Our Expert's Review
Laura Bernheim (HostingAdvice.com): Hostinger's laser focus on providing affordable hosting solutions shines brightest with the company's VPS packages. The company provides six different virtual server plans, including one that costs less than $5. Go to full review »
| Setup Time | Disk Space | CPU | RAM |
| --- | --- | --- | --- |
| 6 minutes | 20 GB SSD - 250 GB SSD | 1 - 8 cores | 1 GB - 16 GB |
Hostinger has positioned its VPS and shared Linux hosting plans to be the lowest priced in the industry. You can get a 1 vCPU, 1 GB RAM, and 20 GB SSD storage configuration on their VPS1 plan for $3.95 per month.
The monthly bandwidth allocation is 1 TB, comparable to other VPS plans in the category. The only problem is that you will need to buy your own license for cPanel, Plesk, or Webuzo which will add significant extra costs to the final bill if used on a VPS server.
Managed VPS hosting is a better option for citizen developers.
Hostinger – Cheapest High-Bandwidth VPS Hosting Plan:
Managed or Unmanaged: Unmanaged
Operating System: Linux
Cheapest VPS Plan: $3.95 p/mo for 1 vCPU / 1 GB RAM
Included Storage: 20 GB SSD
Monthly Bandwidth: 1 TB
Hostinger currently offers incredibly cheap prices on shared hosting plans. A single domain only costs $1.39 per month to host with cPanel. The VPS plan includes options to install CentOS, Ubuntu, Fedora, Debian, Suse, and other Linux distributions.
There are even options for the free use of Webmin and Virtualmin on LAMP. To secure the lowest-priced VPS plan requires a 48-month contract prepayment at Hostinger.
The licensing and multiyear contract terms make Hostinger's VPS plans rank lower than expected in our survey, although many people prefer the guarantee of rock-bottom pricing only available through a long-term hosting plan commitment.
What is Unlimited Bandwidth VPS Hosting?
As with water, gas, or electricity, web hosting companies can place a meter on the data transferred — including both database information and static file transfers — in and out of a web hosting account.
Bandwidth allocation sets a monthly limit on the total amount of data that can be sent through a server across all I/O processes. Unlimited bandwidth hosting removes the cap and meter from I/O transfers, allowing even shared or budget accounts to utilize more than 1 TB throughput per month.
Unlimited bandwidth guarantees no extra charges on your account.
The base configuration of VPS plans includes the number of vCPU cores, RAM, and storage allocated, as well as the guaranteed use of SSD or HDD hardware.
Most small-scale websites do not come close to the 1 TB per month bandwidth limit, nor do they use all of the allocated storage, adding to the profit margin of hosting companies that offer an unlimited hosting plan.
Websites or mobile applications that use a lot of bandwidth for I/O transfers can get flagged or throttled for other reasons, including CPU resource usage. That's how hosting companies limit the 1% of websites that violate the terms of use on an unlimited bandwidth account.
Otherwise, unlimited bandwidth offers could be misused by hackers, spammers, or other malicious users on shared and multitenant environments, potentially causing wider systems failure.
How Much Does VPS Hosting With Unlimited Bandwidth Cost?
Unlimited bandwidth is the cheapest on unmanaged VPS plans, where there is significant competition between major brands at the $4.95 per month price range.
This includes 1 vCPU, 1 GB RAM, and 20-30 GB SSD storage, on average, along with the unlimited bandwidth guarantee. Some hosts offer VPS plans at this configuration at $3.95 per month, but do not include licenses for cPanel, CentOS, Plesk, Webuzo, Softaculous, etc., which are valuable.
Make sure the VPS plan includes the Windows, Linux, and control panel licensing required for your web development or programming team requirements.
Because there is such strong competition for customers in the web hosting industry, and most small site owners do not use much bandwidth for support of their domains, unlimited hosting offers have become more common on shared hosting plans.
They are still rare on VPS plans, however, where most companies offer base configurations with a 1 TB monthly bandwidth limit. Managed VPS plans can cost in the $20 to $60 per month range with metered or unmetered bandwidth limits depending on the company.
Use unmanaged VPS plans to save the most money on monthly service charges for web hosting.
How Do I Choose the Best Unlimited Bandwidth VPS Hosting?
To choose the best unlimited bandwidth VPS hosting for your project or business, look at the full-stack solutions offered by the web hosting provider.
What are the options for operating system installation? What is the control panel functionality? What is the base configuration for the VPS and the hardware specifications for the plan? Which licenses are included in the managed VPS platform?
Web publishers and site owners need to know the answers to all of these questions before making their final decision on a managed or unmanaged VPS plan.
Managed VPS plans that include a license for Windows Server and Plesk can be great values in terms of retail price. The same is true for Linux users with CentOS and cPanel.
You can get the best VPS deal on web server software licensing by leveraging the bulk purchasing prices of the web hosting service provider vs. the retail cost of your own licenses. On unmanaged VPS plans, you will need to bring your own licenses and add the cost of these to the total of the monthly use of data center hardware.
With managed VPS products, licensing should be included as a standard part of the complete package. The best VPS hosting plans offer the most additional features to programmers and web developers.
How Does a Virtual Private Server (VPS) Work?
A virtual private server (VPS) is created through the use of a hypervisor that enables the sharing of kernel resources across operating systems in a multitenant environment. Examples of hypervisor technology are Microsoft's Hyper-V, KVM, Xen, VMware ESXi, and vSphere.
Hypervisor virtualization now competes with container virtualization, which is commonly used in VM platforms.
VPS resources are used to build custom configurations for software runtimes, whereas container virtualization is more commonly used with Docker and Kubernetes solutions.
A VPS partition may include just 1 CPU core or 1 GB of RAM from a server with a much larger capacity. Many of the top rack servers in 2021 provided more than 128 cores and 1 TB of RAM with capacity for 8 TB per second of simultaneous throughput for data transfers.
Software like Virtuozzo, OpenVZ, and SolusVM is popular in the web hosting industry for building Linux VPS solutions with KVM. The Xen virtualization platform has lost popularity with the adoption of VMware and Hyper-V solutions.
KVM allows web servers to run both Windows and Linux operating systems on the same hardware in isolated multitenant environments, making it the most common VPS hypervisor used in web hosting today for budget plans.
Why Should I Choose Unlimited Bandwidth With a VPS Plan?
An unlimited bandwidth guarantee simply means there is one less recurring charge on the hosting bill for a business owner or website developer to be concerned with.
Most websites on shared hosting plans with unlimited domain support never exceed the 1 TB monthly bandwidth limit common on most hosting plans.
High-traffic websites and applications — like media streaming or gaming that depend on downloads as part of their business model — can require the most bandwidth.
Unlimited plans allow web publishers to ensure that there will be no extra charges for overcapacity on their monthly bills, so they can plan hosting costs in advance.
Most unlimited bandwidth plans include a Terms of Service clause that can allow a web hosting company to throttle or shut down your website or mobile application if it consumes too many resources.
The rules and restrictions on unlimited bandwidth VPS plans vary greatly from host to host, so it pays to know the policies of your service provider in advance of committing to a long-term contract. For multidomain publishers, the unlimited bandwidth guarantee applies to all of the add-on domains in your portfolio.
This can make unlimited bandwidth and unmetered storage options more valuable on managed VPS plans that include software licensing costs.
Shared Hosting, VPS, Dedicated Server: What's the Difference?
Shared hosting environments allow thousands of domain names to be listed on a single server with multiple IP addresses governing the I/O transfers based on user requests.
The installation of WHMCS and cPanel with CentOS is the most common way to build a shared Linux hosting environment on commodity hardware in a data center.
A virtual private server (VPS) introduces the use of a hypervisor for the ability to run multiple versions of different operating systems in isolated, multitenant environments. SolusVM, Virtuozzo, and OpenVZ are the most popular solutions for building retail VPS platforms with KVM hypervisor virtualization.
In contrast to shared and multitenant environments, a dedicated server specifically guarantees single-tenant use of hardware in a hyperscale datacenter.
Dedicated hosting plans can be offered as bare metal with unmanaged terms, which allows the user to install any operating system and web server stack required for their business or research projects.
Managed dedicated servers include the OS, web server stack, and service mesh installation in a datacenter, which can improve operations through load balancing, caching, and data mirroring. In terms of cost, shared hosting is the cheapest solution.
Dedicated hosting is the most expensive. VPS plans allow users to scale through hardware configurations to match web traffic patterns and provide better performance to software applications in production.
Scale Web Traffic Seamlessly with VPS Providers
Although unlimited bandwidth offers are common on shared hosting platforms, they are less frequently found on VPS hosting plans. VPS solutions allow web publishers to dial in on the exact level of resources required for the optimal performance of their software applications.
The VPS service providers with the best unlimited bandwidth offers are InMotion Hosting, Bluehost, HostGator, and GoDaddy. Unless you violate the terms of service of the contract, you should never have any issues with billing for over-bandwidth usage on these VPS plans.
Service providers, including Hostwinds, InterServer, Kamatera, Liquid Web, A2 Hosting, Hostinger, and iPage, all offer abundant bandwidth offers on managed/unmanaged VPS plans that are priced affordably.
These companies offer the cheapest VPS plans in the marketplace with prices as low as $3.95 per month for 1 vCPU, 1 GB RAM, and 20-30 GB SSD storage configurations. Look for managed VPS plans that include licenses for cPanel, Windows Server, Plesk, Webuzo, Softaculous, and other tools for the best overall value.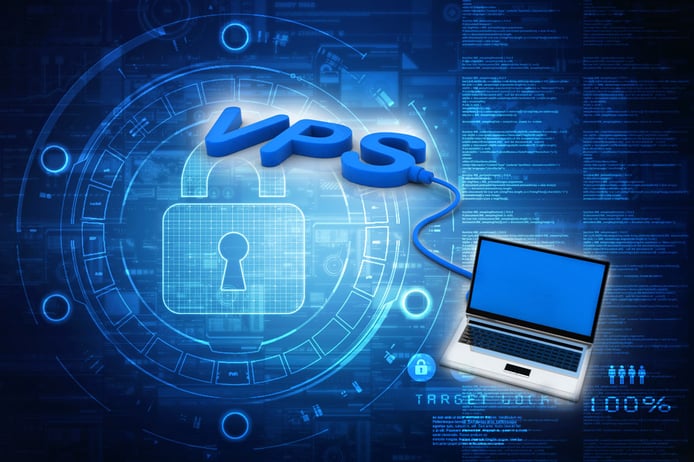 Unmanaged VPS plans are the cheapest option and will allow developers to install any operating system, web server framework, and runtime software to program languages or databases.
The main distinguishing factor is cybersecurity in multitenant environments, which is stronger on managed VPS platforms but can be adopted with zero-trust policies on any cloud hardware.
Unlimited bandwidth is a great offer on shared, VPS, and dedicated server plans, even if most users do not habitually violate their monthly I/O transfer allocations.
Unmetered bandwidth guarantees add peace of mind by knowing you will not be unexpectedly charged by a web hosting company for traffic spikes, unplanned use of resources, DDoS attacks, or slashdotting.
Unlimited bandwidth offers on VPS plans cannot replace elastic solutions provided by public cloud hosts for the largest websites and mobile applications.
But they are a great resource for small businesses, eCommerce stores, online communities, and social networks that require affordable solutions for high-traffic web scripts running simultaneously on multiple domains.
Advertiser Disclosure
HostingAdvice.com is a free online resource that offers valuable content and comparison services to users. To keep this resource 100% free, we receive compensation from many of the offers listed on the site. Along with key review factors, this compensation may impact how and where products appear across the site (including, for example, the order in which they appear). HostingAdvice.com does not include the entire universe of available offers. Editorial opinions expressed on the site are strictly our own and are not provided, endorsed, or approved by advertisers.
Our Editorial Review Policy
Our site is committed to publishing independent, accurate content guided by strict editorial guidelines. Before articles and reviews are published on our site, they undergo a thorough review process performed by a team of independent editors and subject-matter experts to ensure the content's accuracy, timeliness, and impartiality. Our editorial team is separate and independent of our site's advertisers, and the opinions they express on our site are their own. To read more about our team members and their editorial backgrounds, please visit our site's About page.