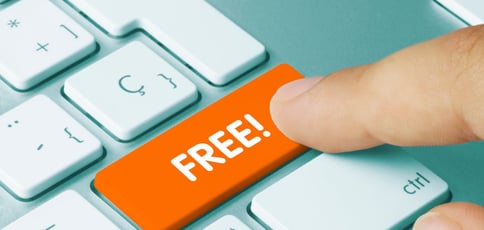 When I purchased my first hosting plan, I didn't know how critical making the right choice would be. All hosting plans are not created equal, which means if you choose poorly, you could end up with an uncomfortable yearlong commitment. Your best option for finding the perfect fit is to try a host that offers a free trial such as the 1&1 IONOS 30-day money-back guarantee.
The IONOS free trial offer applies to shared, cloud, or VPS hosting plans. For managed cloud services, 1&1 IONOS gives new users $100 in first-month credits for Compute Engine, S3 storage, and Managed Kubernetes plans. The IONOS platform combines the advantages of Virtual Machines (VMs) with VMware architecture and Cloud VPS plans based on KVM virtualization with options for either Linux or Windows OS configuration on both platforms.
To test drive the multicloud datacenter options offered by IONOS (in the US, UK, Germany, & Spain) with Compute Engine, Managed Kubernetes, and S3 Object Storage, use the $100 first month credits on the same 30-day money-back guarantee as the Cloud Server & VPS hosting plans.
How to Start Your IONOS Free Trial — Choose Your Plan
With the IONOS free trial, you will need a credit card to sign up for the shared, vServer (VPS), Cloud Server (VM), Compute Engine, or Managed Kubernetes plans. Account owners can cancel any cloud hosting order within 14 days or use a 30-day money-back guarantee offered by IONOS customer support to clients for a hassle-free refund.
Cloud Servers are made to scale in real time with variable RAM, vCPU, and NVMe SSD storage options that the user can change without re-installing the web server's stack software. Cloud VPS plans at IONOS include root access with KVM and an option for administration with the Free Plesk Web Host Edition. Advanced cloud products at IONOS include elastic cluster servers and managed Kubernetes hardware. Choose the plan that best supports your business size.
IONOS Cheap Hosting Plan
The IONOS shared hosting plans are a budget-friendly solution for new website owners. The shared packages come in three tiers, each with advanced features and resources. The best part is that no hidden costs or fees surprise customers at checkout. Simply pay your cart total and enjoy all the perks IONOS has to offer protected by a 30-day money-back guarantee.
$1/month for 12 months
No hidden fees, pay just $12 at checkout
Easy setup and 24/7 expert support
FREE domain or transfer, plus FREE SSL certificate
Unlimited storage and databases with most plans
CHEAP
RATING 4.8 ★★★★★ Our Review
1&1 IONOS: Our Expert's Review
Alexandra Anderson (HostingAdvice.com): If budget is the main factor on your mind when searching for your next web host, search no more. 1&1 IONOS has an impressive range of robust web hosting and website building packages for what may be the best price we've ever seen in the world of hosting. Go to full review »
| Money Back Guarantee | Disk Space | Domain Name | Setup Time |
| --- | --- | --- | --- |
| 30 days | 10 GB – Unlimited | FREE (1 year) | 4 minutes |
IONOS VPS Hosting Plan
A virtual private server is the right option for you if the resources of a shared hosting plan don't support your website's traffic and size. VPS plans based on KVM are cheap at IONOS, while the pay-as-you-go options on Cloud Server plans max out at peak monthly rates. VM plans are suitable for the requirements of Docker or container-based development for websites, mobile apps, and microservice support in programming team collaboration with version control via Git.
$2/month with no hidden fees
Try it FREE via 30-day money-back guarantee
Full root access and API
10GB to 240GB SSD, Linux or Windows
No throttling or traffic restrictions, ever
VPS
RATING 4.9 ★★★★★ Our Review
1&1 IONOS: Our Expert's Review
Alexandra Anderson (HostingAdvice.com): For an all-star player in the game of web hosting flexibility, look no further than the low-cost options from 1&1 IONOS. The company's vServers are a powerful VPS option that includes dedicated resources and unlimited traffic. Go to full review »
| Setup Time | Disk Space | CPU | RAM |
| --- | --- | --- | --- |
| 6 minutes | 80 GB SSD – 240 GB SSD | 1 – 8 cores | 512 MB – 24 GB |
IONOS Cloud Hosting Plan
IONOS' cloud server (VM) platform is the next rung up on the hosting ladder, with greater isolation, scalability, and redundancy than the previous plans mentioned above.
The IONOS Managed Kubernetes plan gives new users $100 of free credits in the first month for cloud infrastructure. This allows developers to explore multiple datacenter configurations with PCI-compliant hardware designed to assist companies with GDPR regulations in the European Union.
IONOS has two datacenters in Germany as well as Spain and the UK. The VPS trial offer allows for the choice of a datacenter location outside of the USA if you need to test the functionality.
Auto scaling with premium Intel processors
Customized operating systems (Linux or Windows)
Deploy Linux instances in less than 1 minute
SSD infrastrucutre optimized for your software
Transparent costs and by-the-minute billing
CLOUD
RATING 4.8 ★★★★★ Our Review
1&1 IONOS: Our Expert's Review
Alexandra Anderson (HostingAdvice.com): Boasting 99. 998% platform availability, the popular cloud hosting services from 1&1 IONOS deploy more than 2,500 virtual machines each week. Go to full review »
| Setup Time | Disk Space | CPU | RAM |
| --- | --- | --- | --- |
| 6 minutes | 80 GB SSD – 240 GB SSD | 1 – 24 cores | 512 MB.- 48 GB |
In summary, choose a shared, VPS, Cloud Server, or Multicloud cluster configuration on an IONOS plan, and you will automatically be protected by the 30-day money-back guarantee. The free VPS trial offer will resume normal billing for the contract unless canceled within this term. IONOS is best suited for the requirements of small business web publishing and eCommerce stores.
Other Hosts With Free Trials
Free trial offers are important for emerging brands that compete with established web hosting platforms by creating new solutions for web server administration. A free trial offer allows app developers to test the workflow provided by a proprietary AMP solution on managed cloud accounts without any long-term risk. The control panel and CLI resources often vary significantly between shared hardware plans, dedicated hosting accounts, and VPS provider platforms.
Kamatera: 30-Day Free Trial
Kamatera offers a free trial with $100 of cloud server credits, 1 TB of storage, and 5 TB of bandwidth. The account is not throttled or limited and includes customer service support. One of this host's shining accomplishments is its enterprise-level infrastructure, ideal for large organizations. But that doesn't mean it doesn't work for independent developers too.
Credit card required: Yes
Customize your cloud environment for FREE
Work with a dedicated account manager
Dozens of Windows & Linux OS choices
Complimentary live chat support open 24/7
Launch in less than 60 seconds
CHEAP
RATING 4.9 ★★★★★ Our Review
Kamatera: Our Expert's Review
Laura Bernheim (HostingAdvice.com): That's right, Kamatera gives new customers FREE access to high-quality VPS hosting for 30 days. Upgrade your bargain-basement shared hosting to a cloud server configured to your exact specifications for no cost. Go to full review »
| Money Back Guarantee | Disk Space | Domain Name | Setup Time |
| --- | --- | --- | --- |
| 30-day FREE trial | 20 GB SSD – 4 TB SSD | New or Transfer | 3 minutes |
Kamatera provides both Linux and Windows web servers with options for cPanel or Plesk administration. You can choose between 14 datacenter locations in the US, Europe, and Asia. Run an Apache or NGINX server with configuration options for 10+ Linux distributions.
Wix: 14-Day Free Trial
Wix offers a drag-and-drop website builder with hosting that's perfect for new website owners or designers who don't have time to build a site from scratch. The Wix terms of service include a 14-day free trial or money-back guarantee that needs to be requested to customer service on the basis of dissatisfaction with the website builder.
Credit card required: Yes
Start designing for FREE
FREE domain with most plans
Drag-and-drop templates, specific to industry
Exhaustive knowledgebase of articles
Huge app market available
CHEAP
RATING 4.8 ★★★★★ Our Review
Alexandra Anderson (HostingAdvice.com): Wix is known as a web-leading site builder service that's one of the most affordable — because getting started is absolutely free and about as easy as processes get. You can log in via Facebook or your Gmail account and be editing your new web property within minutes. Go to full review »
| Money Back Guarantee | Disk Space | Domain Name | Setup Time |
| --- | --- | --- | --- |
| 14-day FREE trial | 2 GB – Unlimited | FREE (1 year) | 4 minutes |
Wix does not actively promote the free trial because it offers completely free accounts on subdomains that are not time-limited. Similarly, the refund will not apply to domain names registered through Wix. Test services with your side domains to see if Wix themes work for you.
Cloudways: 3-Day Free Trial
Cloudways is one of the few companies to offer a free trial of its platform without the requirement of a credit card on signup. Unfortunately, the free trial offer is only for three days, meaning you shouldn't start your trial unless you have enough time to fully test the platform.
Credit card required: No
Try managed cloud hosting for FREE for 3 days
Optimize costs with custom server configurations
Scale server resources up and down as needed
FREE SSL certificates, site migrations, and CDN
Use code HOSTINGADVICE for 25% OFF
CHEAP
RATING 4.7 ★★★★★ Our Review
Cloudways: Our Expert's Review
Alexandra Anderson (HostingAdvice.com): Cloudways doesn't offer a dollars-per-month shared hosting plan. But the company still brings a significant bargain to the table, thanks to a (short) free trial. Go to full review »
| Money Back Guarantee | Disk Space | Domain Name | Setup Time |
| --- | --- | --- | --- |
| 3-day FREE trial | 20 GB SSD – 4 TB SSD | New or Transfer | 8 minutes |
Cloudways is now owned by DigitalOcean, allowing for managed cloud services on AWS and GCP as well. Cloudways specializes in boosting the performance of PHP websites on public cloud hardware. Each account includes free SSL certificates and unlimited domain support.
Hosts With Money-Back Guarantees
A money-back guarantee is the best for web publishers who are seeking to lock in discounts on web hosting through long-term contracts. If you discover something incompatible with your apps or your system requirements in the first month, you can cancel the plan and receive a full refund. A money-back guarantee provides consumer insurance against being locked into substandard or incomplete services with a web hosting provider. Locking in a vendor can lead to higher costs.
Take a look at a VPS plan on Digital Ocean, A2 Hosting, or Liquid Web for managed WordPress hosting, email hosting, business email with Google Workspace integration, and a bundled website builder included in the offer.
The best options for a free VPS trial with a domain name, unlimited storage, unrestricted bandwidth, and email account support are listed below.
Hostinger: 30-Day Money-Back Guarantee
Hostinger allows customers to use a demo version of their hPanel and compare its functionality to a cPanel account. For more peace of mind, the company offers a 30-day money-back guarantee on its contracts, just in case you happen to become dissatisfied with it.
Unlimited everything, from storage to databases
FREE site builder & WP performance upgrades
FREE daily or weekly backups
Custom control panel and auto-installation scripts
SSH access & unlimited FREE SSL certificates
CHEAP
RATING 4.9 ★★★★★ Our Review
Hostinger: Our Expert's Review
Laura Bernheim (HostingAdvice.com): As the shared hosting market becomes increasingly saturated, unlimited storage, bandwidth, and email accounts have become surprisingly average. Hostinger, however, extends the routine, expected metrics to greater lengths — the number of websites, databases, FTP users, subdomains, and parked domains are all unrestricted for most customers. Go to full review »
| Money Back Guarantee | Disk Space | Domain Name | Setup Time |
| --- | --- | --- | --- |
| 30 days | 50 GB SSD – 200 GB SSD | FREE (1 year) | 3 minutes |
Hostinger is a budget web host where the best deals for unlimited domain publishing include long-term contracts. Publishers can thoroughly test and verify the services within 30 days with the support of the money-back guarantee. Otherwise, you will have to honor the initial contract.
HostArmada: 45-Day Money-Back Guarantee
HostArmada promises the longest term for evaluation of its services with a refund offer that is valid for up to 45 days. Since the company is not a major web hosting brand, this guarantee is an encouragement for new users to sign up for shared web hosting services with low risk.
FREE cPanel integration and Softaculous apps
Auto daily backups and web application firewall
Reliable and redundant cloud servers
FREE SSL encryption and website migration
99.99% uptime guarantee
CHEAP
RATING 4.8 ★★★★★ Our Review
HostArmada: Our Expert's Review
Lynn Cadet (HostingAdvice.com): HostArmada's cloud network spans four continents, with datacenters in Europe, the US, Asia, and Australia. Its server redundancy and website optimization features allow users to run stable and performant sites for end users across the globe while running a simplified hosting environment. Go to full review »
| Money Back Guarantee | Disk Space | Domain Name | Setup Time |
| --- | --- | --- | --- |
| 45 days | 15 GB SSD – 40 GB SSD | FREE (1 year) | 3 minutes |
HostArmada reduces the request period for refunds to seven days for VPS and Dedicated Server plans, which should be enough for benchmarking hardware and testing custom code runtimes. Because the refund period on these plans is shorter than the standard 45 days, you should only sign up when you're ready to begin testing the environment. Don't let your free trial credits expire unused.
Bluehost: 30-Day Money-Back Guarantee
Bluehost enjoys an industry-leading position in the cPanel and managed WordPress hosting categories. The company extends its generosity to customers with an easy, unlimited 30-day money-back offer that comes guaranteed across all of their shared, VPS, dedicated, and reseller plans.
Cheap shared hosting from a trusted provider
Ideal for hosting a WordPress website
FREE Weebly website builder and Cloudflare CDN
Unlimited traffic and 24/7 live chat support
Get 70% off today with our Bluehost coupon
CHEAP
RATING 4.8 ★★★★★ Our Review
Bluehost: Our Expert's Review
Ryan Frankel (HostingAdvice.com): Bluehost pricing is about as competitive as the industry offers. Sign up for a shared hosting plan for as little as $2.95 per month, and WordPress hosting packages are consistently priced; a VPS plan starts at around $19.99 per month; and the dedicated hosting rates are as little as $79.99 per month. Go to full review »
| Money Back Guarantee | Disk Space | Domain Name | Setup Time |
| --- | --- | --- | --- |
| 30 days | 10 GB SSD – 100 GB SSD | FREE (1 year) | 5 minutes |
The Bluehost 30-day money-back guarantee is useful in certain cases, but it will not apply to domain names, SSL/TLS certificates, custom IP purchases, cPanel/WHMCS licenses, and other WordPress products that are installed via third-party vendors. The refund only applies to the Bluehost hosting plan that was originally purchased by the customer.
What Does IONOS Do?
IONOS is a managed cloud service provider with a full range of IT services for web hosting on VPS and VM (Cloud Server) plans. The company was founded through the merger of 1&1 Hosting with ProfitBricks in 2018. Cloud platform services were subsequently re-branded as IONOS and IONOS MyWebsite. The company offers a choice of five international datacenters.

IONOS supports the requirements of web and mobile application development on Linux and Windows servers. The IONOS platform continues its strong tradition in shared hosting for multidomain publishers. IONOS focuses on advanced VPS, VM, and Kubernetes options that compare to Google Cloud with G Suite integration at a low-priced entry point.
IONOS delivers a variety of platforms that can meet the requirements of small businesses, citizen developers, web design agencies, resellers, SMEs, corporate brands, freelancers, NGOs, and enterprise organizations. Choose the feature on the cloud infrastructure that is most important for your project requirements and test it on the free trial plan.
What Is the 30-day Money-Back Guarantee for 1&1 IONOS?
IONOS provides a 30-day money-back guarantee offer across its shared, VPS, and cloud server products as a means to attract new users to the platform. After the 30-day period has expired, automatic billing for the web hosting service will begin under the regular continuing rate of sale. The cost of VPS hardware is cheap at IONOS in comparison to other web hosts.
Shared hosting, VPS plans, cloud servers, reseller hosting, managed Kubernetes, Compute Engine, S3 storage, and dedicated server plans are all available through IONOS on different platform technologies. Use the 30-day money-back guarantee to test the services with Google Analytics and PageSpeed for benchmarks, but note that it will not apply to a free domain name.

Free trial offers allow developers to brainstorm for side projects, install new software frameworks, and test the speeds of the latest web server hardware. Virtualization allows existing code to be transferred in minutes to benchmark performance on IONOS without any risk. The 30-day money-back guarantee at IONOS is designed to showcase hardware performance.
Is IONOS Good for Small Businesses?
IONOS has upgraded the legacy 1&1 platform using the latest solutions for datacenter management to specialize in cloud-native requirements. The datacenter is engineered with VMware tools, using KVM for virtualization on VPS plans. VMs like IONOS cloud servers are perfect for container-based development. You don't need a promo code to get started.
If your website or eCommerce store is growing in web traffic, IONOS offers a wide range of VPS configurations with different amounts of RAM, vCPUs, and NVMe SSD storage that will improve your site rankings on Google Analytics through page speed optimizations. High-traffic sites can scale on IONOS with elastic hardware plans based on a managed Kubernetes framework.

IONOS is recommended for small businesses and startups as custom code for apps can easily be migrated across shared environments, VPS instances, cloud servers (VMs), dedicated servers, or managed Kubernetes clusters as web traffic and data processing requirements scale. You can use SSH and Git for version control. Better yet, IONOS offers pricing that is lower than the public cloud majors and many other competitors in the web hosting industry.
How Do I Choose a Hosting Plan?
Website developers should be aware of their project requirements for Linux or Windows servers, which include configuration for database and programming language support. Shared hosting and VPS/VM options provide different levels of configuration complexity for managed hardware which may require technical support. Use containers with Kubernetes for custom web and mobile app development which requires the support of enterprise traffic levels.
HostingAdvice maintains an extensive archive of web hosting reviews, allowing publishers and developers to compare features like email, root access, unlimited websites, SSD storage, bandwidth, control panel, SSL certificate options, and other requirements. Take advantage of these resources to decide which web hosting plan is best for your project development.


Multi-domain publishers, small businesses with eCommerce stores, bloggers, designers, and freelancers all have web hosting needs that are generally sufficient with shared hosting plans. VPS hosting and cloud server plans are better for startups and enterprise-scale organizations managing high-traffic SaaS websites, with Kubernetes used to scale hardware elastically.
Shared web hosting plans that support unlimited domain names with free SSL certificates and include a bundled cPanel license are best for getting started. VPS plans are useful to optimize performance for popular websites or scripts that require a lot of data processing. Managed Kubernetes plans have largely replaced single servers with multi-cluster scalability.
Choose IONOS for VMware Datacenter Virtualization
Many web hosts have free offers with gimmicks or hidden clauses that defeat the purpose of testing the development environment for production. IONOS is different in being clear and precise about the terms of its 30-day money-back guarantee. The advantage is access to a VMware datacenter environment with superior hardware for web or mobile application support.
Kamatera, Cloudways, and Wix are free-trial options with hybrid features that stand outside of the standard cPanel formula. It makes sense to test-drive these platforms for performance, usability, customer support, and security before making a long-term commitment. Bluehost, Hostinger, and HostArmada also offer free trials with money-back offers that are popular.
After the 1&1 merger, IONOS has made significant investments in datacenter engineering to upgrade its standards of operation while maintaining all the features of a cloud provider on the basis of rock-solid VMware network virtualization.
IONOS provides PCI-compliant hardware with GDPR data privacy options that allow SMEs to affordably implement these requirements in their websites and mobile applications through datacenters located in the US, UK, and EU.
If IONOS is the right host for you, get started today with a free trial period at no risk.
Further Reading: "IONOS Free Trial (Oct. 2023) — Try it 100% Free"
Hopefully, our recommendation of 1&1 IONOS fulfills all your web hosting needs. Starting at just $1.00 per month and rated 4.8 overall, 1&1 IONOS gives users plenty of bang for the buck. Among our favorite features:
$1/month for 12 months
No hidden fees, pay just $12 at checkout
Easy setup and 24/7 expert support
FREE domain or transfer, plus FREE SSL certificate
Unlimited storage and databases with most plans
If you'd like recommendations similar to 1&1 IONOS and others in IONOS Free Trial (Oct. 2023) — Try it 100% Free, check out these popular guides. You'll find comparisons of 1&1 IONOS to other hosts on pricing, features, support and more:
And of course, if 1&1 IONOS is your top choice, you can get started now at just $1.00/month. 1&1 IONOS is easy to set up and scale, no matter the size of your next project.
Advertiser Disclosure
HostingAdvice.com is a free online resource that offers valuable content and comparison services to users. To keep this resource 100% free, we receive compensation from many of the offers listed on the site. Along with key review factors, this compensation may impact how and where products appear across the site (including, for example, the order in which they appear). HostingAdvice.com does not include the entire universe of available offers. Editorial opinions expressed on the site are strictly our own and are not provided, endorsed, or approved by advertisers.
Our Editorial Review Policy
Our site is committed to publishing independent, accurate content guided by strict editorial guidelines. Before articles and reviews are published on our site, they undergo a thorough review process performed by a team of independent editors and subject-matter experts to ensure the content's accuracy, timeliness, and impartiality. Our editorial team is separate and independent of our site's advertisers, and the opinions they express on our site are their own. To read more about our team members and their editorial backgrounds, please visit our site's About page.