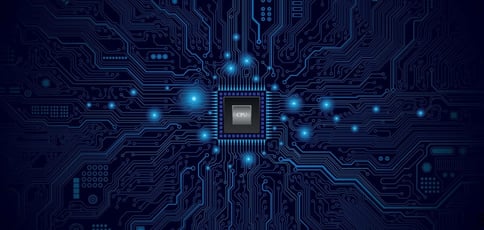 Shopping for the highest CPU limit web hosting requires hours of research and many different considerations. Besides a high CPU limit, you want a web hosting provider whose features and services match your unique needs. Fortunately, the team at HostingAdvice.com has done all the heavy lifting for you, so you can go straight into choosing what works best for your hosting needs.
We spent hours researching some of the market's highest CPU limit web hosts and their unique features and then created this report. It covers what makes each hosting provider unique, whether you are looking for a dedicated or virtual private server.
Take a look at the best web hosting services for high CPU usage below.
VPS Hosting with a High CPU Limit
Virtual Private Servers (VPSes) provide an affordable and dedicated environment isolated from other users on the same physical server. This means the VPS does not share its resources, including CPU cores, RAM, and storage. As a result, a VPS plan allows users to optimize their server's configuration for their specific needs.
If you want a VPS plan with ample CPU cores, check out these providers:
Cloud VPS that's more flexible and affordable
Load balancer, firewall, and managed services
Premium Intel CPUs with 300% more power
Choose between monthly or hourly billing
Sign up today for a 30-day FREE trial
VPS
RATING 4.9 ★★★★★ Our Review
Kamatera: Our Expert's Review
Laura Bernheim (HostingAdvice.com): Backed by cutting-edge cloud computing technology, Kamatera adds instant and limitless scalability to the VPS hosting marketplace. Each cloud or virtual server is equipped with blazing-fast SSD storage and Intel Xeon Platinum CPUs. Go to full review »
| Setup Time | Disk Space | CPU | RAM |
| --- | --- | --- | --- |
| 5 minutes | 20 GB SSD – 4 TB SSD | 1 – 104 cores | 1 GB – 525 GB |
Kamatera's VPN plan allows you to build your own servers, each comprising the fastest Intel Xeon processors, 50 Gbit public and private networking, Solid-State Drive storage, and guaranteed dedicated resources. With up to 104 vCPUs and 512 gigabytes of RAM per web server, you can start small and scale up as your needs grow with this VPS hosting solution.
Managed or unmanaged, in Windows or Linux
Cloud hosting with hourly or monthly billing
Instant upgrades without downtime
FREE around-the-clock monitoring
Automatic nightly backups available
VPS
RATING 4.8 ★★★★★ Our Review
Hostwinds: Our Expert's Review
Laura Bernheim (HostingAdvice.com): Does any hosting provider have more virtual private server packages than Hostwinds. The company offers 10 configurations — and that's just for managed Linux server partitions. Go to full review »
| Setup Time | Disk Space | CPU | RAM |
| --- | --- | --- | --- |
| 6 minutes | 30 GB SSD – 750 GB SSD | 1 – 16 cores | 1 – 96 GB |
Besides dedicated servers, Hostwinds also offers VPS with ample CPU Cores. In addition, users can choose from four options: Linux managed, Windows managed, Linux unmanaged, and Windows unmanaged.
Regardless of your choice, you can access dedicated resources such as nightly backups, instant scalability, and monitoring.
$0.01 for the first month using code HOSTINGADV
Then $6 monthly with no contracts, no changes
Latest of PHP, MySQL, Perl, Python, and Ruby
7 operating system options for Linux or Windows
Full root access and choice of datacenter
VPS
RATING 4.8 ★★★★★ Our Review
InterServer: Our Expert's Review
Laura Bernheim (HostingAdvice.com): InterServer's on-site datacenter and hands-on involvement with configuring and provisioning virtual private servers give customers a level of flexibility not seen with many other hosting providers. InterServer rations VPS and cloud resources through slices. Go to full review »
| Setup Time | Disk Space | CPU | RAM |
| --- | --- | --- | --- |
| 6 minutes | 30 GB SSD – 480 GB SSD | 1 – 16 CPUs | 2 – 32 GB |
InterServer's VPS hosting features 24/7 customer support by live chat, phone, and ticketing system. If you're a working professional, you will also have access to a Windows VPS with remote desktop capability, allowing you to use your applications from anywhere in the world and keep them running.
To keep your data safe even during emergencies, the New Jersey-based web host offers a cloud remote backup service for all its VPS clients.
$2/month with no hidden fees
Try it FREE via 30-day money-back guarantee
Full root access and API
10GB to 240GB SSD, Linux or Windows
No throttling or traffic restrictions, ever
VPS
RATING 4.9 ★★★★★ Our Review
1&1 IONOS: Our Expert's Review
Alexandra Anderson (HostingAdvice.com): For an all-star player in the game of web hosting flexibility, look no further than the low-cost options from 1&1 IONOS. The company's vServers are a powerful VPS option that includes dedicated resources and unlimited traffic. Go to full review »
| Setup Time | Disk Space | CPU | RAM |
| --- | --- | --- | --- |
| 6 minutes | 80 GB SSD – 240 GB SSD | 1 – 8 cores | 512 MB – 24 GB |
IONOS VPS hosting is for users looking for maximum security, unlimited traffic, dedicated resources, and the option to choose their preferred datacenter from three locations (USA, UK, and Europe).
Additionally, their optimized server has 8 CPU cores, 12 gigabytes of RAM, and 240 gigabytes of Solid-State Drive for maximum speed and performance.
Dedicated Server Hosting with a High CPU Limit
Dedicated server hosting allows you to rent an entire physical server exclusively dedicated to your website or application, giving you complete control over the server's resources. This hosting solution is important for websites or applications that require a lot of processing power, such as gaming servers, video streaming platforms, or big data applications.
These dedicated server plans give customers the highest CPU limit on the market:
24/7 uptime monitoring and private datacenter
Up to 24 cores and 100TB bandwidth
12 operating systems and 3 control panels
Custom configs built and maintained in-house
Price-lock guarantee without contracts
DEDICATED
RATING 4.5 ★★★★★ Our Review
InterServer: Our Expert's Review
Laura Bernheim (HostingAdvice.com): You know a hosting company means business when it owns and operates its own datacenters. Because InterServer employees build and manage servers in the same building as company headquarters, dedicated hosting customers get the utmost in flexibility, support, and around-the-clock monitoring. Go to full review »
| Setup Time | Disk Space | CPU | RAM |
| --- | --- | --- | --- |
| 8 minutes | 250 GB SSD – 80 TB HDD | 4 – 52 cores | 32 GB – 128 GB |
InterServer offers powerful hosting solutions with managed support, remote reboots, Distributed Denial-of-Service (DDoS) protection, and 24/7 uptime monitoring.
Their most powerful dedicated server, the 2 X XEON GOLD 6230R 8SFF, features 52 CPUs divided into two. This technology allows each CPU containing 26 cores to handle specific tasks independently, resulting in better and faster performance.
Explore server deals to find the best rates
High powered modern AMD and Intel processors
Unlimited traffic and 1 Gbit/s network connectivity
8-minute deployment with full API control
Auto backups, DDoS protection, and RAID-1 storage
DEDICATED
RATING 4.9 ★★★★★ Our Review
1&1 IONOS: Our Expert's Review
Alexandra Anderson (HostingAdvice.com): If you need blazing-fast speed, optimum uptime, top-notch flexibility, and full control over the fate of your website the dedicated servers from 1&1 IONOS have you covered. The company offers an assortment of entry-level, performance-focused, and business-class server options. Go to full review »
| Setup Time | Disk Space | CPU | RAM |
| --- | --- | --- | --- |
| 7 minutes | 480 GB SSD – 2 TB HDD | 4 – 32 cores, 8 – 64 threads | 16 GB – 256 GB |
Founded in 1988, the German web hosting company lets you choose from three of their most powerful servers to host your website and applications.
The AMD server has 32 CPU cores and is best known for power and security. But for durability, scalability, and more efficient memory, we recommend their Intel® Xeon® E3 servers. Finally, the storage server handles ample data and is an excellent option if you're more interested in storage.
Highly configurable servers with a choice between Windows or Linux
Fully managed support and nightly backups
SAS Type II and Tier 4 datacenters
99.999% uptime guarantee and DDoS protection
1-hour hardware replacement
DEDICATED
RATING 4.2 ★★★★★ Our Review
Hostwinds: Our Expert's Review
Laura Bernheim (HostingAdvice.com): At the highest end of the hosting spectrum, it can sometimes be challenging to discern which servers reign supreme. Providers naturally put their finest hardware and most luxurious features at the forefront when it comes to attracting customers for high-price dedicated hosting. Go to full review »
| Setup Time | Disk Space | CPU | RAM |
| --- | --- | --- | --- |
| 6 minutes | 120 GB SSD – 12 TB HDD | 4 – 16 cores, 8 – 20 threads | 8 GB – 32 GB |
Hostwinds dedicated servers offer nightly backups, full management support, server monitoring, and a Redundant Array of Independent Disks (RAID).
Their most expensive plan, the SSD Cloud 10, features plenty of RAM, disk space, bandwidth, and CPU cores. This server maximizes load times, impressing web users and search engines, especially Google, simultaneously.
Linux or Windows with choice of 3 control panels
100% network and power uptime guarantees
Custom configurations and instant provisioning
Auto-migrations, backups, and real-time monitoring
Block/object storage and load balancer add-ons
DEDICATED
RATING 4.8 ★★★★★ Our Review
Liquid Web: Our Expert's Review
Alexandra Anderson (HostingAdvice.com): Liquid Web's strong suit is managed dedicated server hosting. The company owns and operates five state-of-the-art datacenters in the US and Europe works tirelessly to build and maintain custom solutions for added performance and security. Go to full review »
| Setup Time | Disk Space | CPU | RAM |
| --- | --- | --- | --- |
| 8 minutes | 250 GB – 500 GB SSD (+ 1 TB HDD) | 4 – 12 cores | 16 GB – 32 GB |
Liquid Web has fewer CPU cores than other web hosts we've reviewed but offers additional features you will not find in many other web hosts. For instance, all their dedicated servers offer 24/7 phone, chat, or email support. You won't find that in some popular web hosts such as GoDaddy.
Their most powerful servers feature up to 16 CPU cores, 128 gigabytes of RAM, Intel Xeon Processors, NVMe or SSD storage, and Acronis cyber backups.
What Is CPU Usage in Web Hosting?
In web hosting, CPU refers to the amount of processing power a website or web application uses on the server to handle incoming requests and perform various tasks, such as running scripts, executing database queries, and generating dynamic content.

When a visitor accesses a website or performs an action on it, the server receives a request, and the CPU processes it to generate the required response. As a result, a high CPU load can lead to slow loading times, unresponsiveness, and even downtime for a website or application. That's why monitoring high CPU usage and optimizing resource usage is crucial to ensure the server handles the load efficiently.
How Many CPU Cores Do I Need for Hosting?
The number of CPU cores required for web hosting depends on the size of your website or application, the amount of traffic it receives, and the complexity of the tasks it performs.
For example, a single or dual-core CPU hosting plan suits a website or application with low to moderate traffic and does not perform many complex tasks. On the other hand, if your website or application receives high traffic or performs complex tasks, you may need a hosting plan with multiple CPU cores, such as four or more.

It's also worth noting that some web hosting providers use shared hosting environments, where multiple websites use the same server resources. This is common with many low-cost WordPress hosting plans and free hosting solutions. In such cases, the number of CPU cores available to your website or application may vary depending on the overall usage of every shared hosting account on the web server.
Ultimately, the best way to determine how many CPU cores you need for hosting is to regularly monitor your website or application's resource usage and adjust your hosting plan accordingly. Most of the web hosting service providers we've reviewed in this guide offer scalable hosting plans that allow you to increase or decrease your resource limit as needed, making optimizing your hosting environment for your specific needs much easier.
See Our Full Review of Kamatera
Whatever type of hosting plan you're looking for, Kamatera is a solid choice no matter the scale. Our reviewer Laura Bernheim recently took Kamatera for a spin, and rated the popular host a 4.9 in the VPS Hosting category out of a perfect score of 5.0. Here's what Laura had to say about Kamatera:
Offering an astounding 30-day free trial of its cloud computing and storage hosting plans, Kamatera is a great choice for developers who value performance and scalability. Beginning site owners may be a bit overwhelmed at first, but the web host's managed cloud services and always-there support team will help you through any issues.
Before signing up for Kamatera, it's a good idea to read through Laura's full review to learn about all the features Kamatera offers. You can also compare it to other web hosts to ensure you're getting the best deal possible:
If you decide Kamatera is the right choice, keep in mind that it takes just minutes to deploy your Kamatera server space. And at $4.00 per month, it's a bargain considering the many great features that come in any Kamatera plan.
Advertiser Disclosure
HostingAdvice.com is a free online resource that offers valuable content and comparison services to users. To keep this resource 100% free, we receive compensation from many of the offers listed on the site. Along with key review factors, this compensation may impact how and where products appear across the site (including, for example, the order in which they appear). HostingAdvice.com does not include the entire universe of available offers. Editorial opinions expressed on the site are strictly our own and are not provided, endorsed, or approved by advertisers.
Our Editorial Review Policy
Our site is committed to publishing independent, accurate content guided by strict editorial guidelines. Before articles and reviews are published on our site, they undergo a thorough review process performed by a team of independent editors and subject-matter experts to ensure the content's accuracy, timeliness, and impartiality. Our editorial team is separate and independent of our site's advertisers, and the opinions they express on our site are their own. To read more about our team members and their editorial backgrounds, please visit our site's About page.