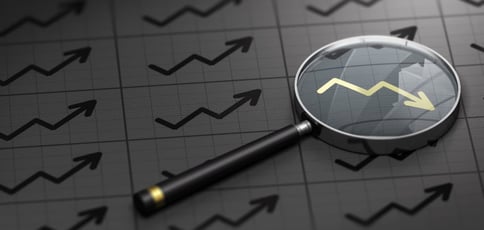 It's been three decades since British physicist Tim Berners-Lee created the first website. A lot has changed since then. Web hosting, in particular, has evolved in ways we didn't think possible.
With more than 1.5 billion websites published to date and at least 84,000 going live on a daily basis in the United States alone, web hosting companies are devising new ways to accommodate their client's unique needs.
Suddenly (and understandably), web hosting companies began to offer cheap plans to lure customers. But that wasn't enough.
Hosts began to also offer unlimited web hosting to sweeten the deal. Now, more than ever, you can save money and enjoy limitless possibilities with your website. Without further ado, here are the cheapest unlimited web hosting plans guaranteed to save you money and accommodate your hosting needs.
The Cheapest Unlimited Web Hosting Plans
Unlimited web hosting comes in all shapes and sizes. Some hosting providers offer you unlimited websites while others offer unlimited bandwidth and storage.
But what's consistent about all of these hosts is their ultra-low prices.
These hosting companies have some of the best and cheapest unlimited web hosting plans. So whether you need unlimited email accounts for your small business or you want an infinite number of SQL databases, they've got you covered.
1. IONOS: Unlimited Storage and Databases — $1/Month
Imagine having a huge storage space somewhere in the cloud where you can store unlimited data and retrieve it anytime you want.
Say, for example, you run a video streaming service with tons of videos that require a lot of storage. In the typical web hosting world, you'll need to spend hundreds of dollars and sometimes thousands every year on storage.
But that's not even the worrying part; with things like storage, you never know when you'll run out of space. The next thing you know, you'll be knocking down walls to find more space. But that will only happen if you don't have unlimited storage.
$1/month for 12 months
No hidden fees, pay just $12 at checkout
Easy setup and 24/7 expert support
FREE domain or transfer, plus FREE SSL certificate
Unlimited storage and databases with most plans
CHEAP
RATING 4.8 ★★★★★ Our Review
1&1 IONOS: Our Expert's Review
Alexandra Anderson (HostingAdvice.com): If budget is the main factor on your mind when searching for your next web host, search no more. 1&1 IONOS has an impressive range of robust web hosting and website building packages for what may be the best price we've ever seen in the world of hosting. Go to full review »
| Money Back Guarantee | Disk Space | Domain Name | Setup Time |
| --- | --- | --- | --- |
| 30 days | 10 GB – Unlimited | FREE (1 year) | 4 minutes |
1&1 IONOS offers unlimited storage plans at reasonable prices, giving you the peace of mind that you don't need to worry about overcrowding your server. The best thing about unlimited storage is you can decide how best you want to use it.
Think of it as someone handing you the keys to a large storage room that you can use as you wish. You can create partitions for your seasonal clothes, Christmas decorations, landscaping equipment for the fall and summer, and even your winter gear.
That's the freedom of unlimited storage.
2. Hostinger: Unlimited Everything — $1.99/Month
If you're already thrilled by the concept of unlimited hosting plans, wait until you find out that you can actually have unlimited everything at a reasonable price. That's where Hostinger, one of the cheapest web hosting providers, comes in.
With Hostinger, you'll get everything you need to power your website or application in unlimited amounts. For perspective, when you sign up for its shared hosting plan, you'll get free databases, FTP accounts, email accounts, a free SSL certificate, and bandwidth, all without limits.
Unlimited everything, from storage to databases
FREE site builder & WP performance upgrades
FREE daily or weekly backups
Custom control panel and auto-installation scripts
SSH access & unlimited FREE SSL certificates
CHEAP
RATING 4.9 ★★★★★ Our Review
Hostinger: Our Expert's Review
Laura Bernheim (HostingAdvice.com): As the shared hosting market becomes increasingly saturated, unlimited storage, bandwidth, and email accounts have become surprisingly average. Hostinger, however, extends the routine, expected metrics to greater lengths — the number of websites, databases, FTP users, subdomains, and parked domains are all unrestricted for most customers. Go to full review »
| Money Back Guarantee | Disk Space | Domain Name | Setup Time |
| --- | --- | --- | --- |
| 30 days | 50 GB SSD – 200 GB SSD | FREE (1 year) | 3 minutes |
Hostinger is so generous with its hosting packages that it will leave you questioning how it makes money in the first place. The unlimited offers aside, the basic shared web hosting plan will come with a free domain name, weekly backups, a drag-and-drop website builder, and tons of marketing tools.
Hostinger will throw in a free AI-powered logo maker, a copywriting tool, and more than 200 designer-crafted templates to get you started with your website. I haven't even captured every free thing this web hosting provider offers. You have to see it to believe it.
3. SiteGround: Unlimited Traffic — $1.99/Month
When you're starting a website, you never know how successful it can be. The last thing you want when enjoying the fruits of your hard work and dedication is your web hosting company knocking on your door with a bill you didn't expect.
That happens far too often. Some web hosts limit the amount of traffic your website can receive in a month. You won't realize this until your website has blown up and you're witnessing a surge in traffic. That's when you start getting those random emails from your web host asking you to upgrade your plan or risk getting kicked out.
You don't have to worry about that with SiteGround.
FREE website transfer service to get started
99.9% uptime guarantee and unlimited traffic
User-friendly WordPress installation
24/7 support featuring custom systems
4 caching options plus staging and Git
CHEAP
RATING 4.6 ★★★★★ Our Review
SiteGround: Our Expert's Review
Alexandra Anderson (HostingAdvice.com): Providing hosting with the perfect balance of technological innovation and superior customer support, SiteGround offers a range of affordable hosting services to meet your needs. In addition to the expected cheap web hosting perks — a free website builder and unlimited bandwidth — the company specializes in custom-built tools to deliver strong and positive user experiences. Go to full review »
| Money Back Guarantee | Disk Space | Domain Name | Setup Time |
| --- | --- | --- | --- |
| 30 days | 10 GB SSD – 40 GB SSD | New or Transfer | 6 minutes |
If you anticipate tremendous growth, you should opt for a host that supports unlimited traffic. In other words, instead of slapping you with an unexpected bill or threatening to shut off your hosting account, the web host will expand its resources to accommodate the spike in traffic to your website or application. That's what SiteGround does.
Before I introduce the next web host, I'd like to mention that unlimited traffic is not the same as unlimited bandwidth. The latter simply means that there are no limits to the amount of data transferred between the website and its visitors within a certain time frame, usually on a monthly basis.
4. InMotion Hosting: Unlimited Bandwidth and Emails — $2.29/Month
Unlimited bandwidth and emails are not a rare combination, even though they may seem so on paper. For context, imagine a multinational corporation with offices and employees spread across the globe. Let's call it Company Y.
The company has a sophisticated website that serves as a central hub for its clients, partners, and employees. In this case, unlimited bandwidth would be necessary due to the high volume of traffic from users who need to access various resources, such as product information, services, customer support, and online transactions on the company's website.
You'd also expect such a website to have media-rich content, such as high-resolution images and videos, interactive features, downloadable resources, and video conferencing features. A hosting plan from InMotion will take care of all that.
FREE BoldGrid site builder and templates
FREE website, domain, and cPanel migrations
SSD storage makes your site load up to 20x faster
Security suite includes SSL and hack protection
Unlimited bandwidth and email accounts
CHEAP
RATING 4.7 ★★★★★ Our Review
InMotion: Our Expert's Review
PJ Fancher (HostingAdvice.com): InMotion Hosting offers an excellent business-class shared hosting plan — with a price tag lower than several other budget hosts. For the IT crowd in the audience, you'll appreciate SSH access, as well as support for PHP, Ruby, Perl, Python, WP-CLI, and other popular languages. Go to full review »
| Money Back Guarantee | Disk Space | Domain Name | Setup Time |
| --- | --- | --- | --- |
| 90 days | 100 GB SSD – Unlimited | FREE (1 year) | 5 minutes |
Now, regarding unlimited emails, let's say the previously mentioned corporation needs to provide email addresses for all its employees and requires them to communicate extensively via email for internal collaboration. InMotion Hosting makes that possible with its unlimited emails.
And for a low starting price of $2.29 per month, you can't beat all this host has to offer.
5. HostGator: Unlimited Bandwidth and Emails — $2.64/Month
Like InMotion Hosting, HostGator also offers unlimited bandwidth and emails. These two hosting companies have been around for more than two decades. HostGator is a year older (founded in 2002).
But HostGator is one of the biggest web hosting companies in the world and dines at the same table with GoDaddy and Bluehost.
Host up to unlimited websites on a single plan
FREE SSL certificate included on all plans
Unlimited bandwidth & email addresses
1-click WordPress installs & FREE blog tools
Get 67% OFF by buying 36 months upfront
CHEAP
RATING 4.6 ★★★★★ Our Review
HostGator: Our Expert's Review
Ryan Frankel (HostingAdvice.com): HostGator is a great compromise between performance and price. The company offers unlimited emails, MySQL databases, disk space, and bandwidth, plus one-click installs of popular open-source projects, in addition to a 99. Go to full review »
| Money Back Guarantee | Disk Space | Domain Name | Setup Time |
| --- | --- | --- | --- |
| 30 days | Unlimited | FREE (1 year) | 4 minutes |
While HostGator offers unlimited bandwidth and emails, you should expect to spend a few extra dollars on this veteran web host (when compared with InMotion), probably because of its legendary status in this field. And when you sign up for a plan, you'll get a free domain for the first year, but only if you commit to a longer package, usually between 12 to 36 months.
On top of the unlimited bandwidth and emails, HostGator will also add unlimited storage. That way, you can send and receive as many emails as you want or exchange website files with the server as many times as possible without worrying about exhausting your storage space.
6. Bluehost: Unlimited Traffic — $2.95/Month
Bluehost needs no introduction in the world of web hosting, and that's because of its rich history and what it brings to the table. This Florida-based web host, which has been around since 2003, proudly bears the badge of longevity.
It plays in the same league with the likes of HostGator and GoDaddy. Today, Bluehost is home to more than 5 million websites, mostly due to its reasonable pricing.
Cheap shared hosting from a trusted provider
Ideal for hosting a WordPress website
FREE Weebly website builder and Cloudflare CDN
Unlimited traffic and 24/7 live chat support
Get 70% off today with our Bluehost coupon
CHEAP
RATING 4.8 ★★★★★ Our Review
Bluehost: Our Expert's Review
Ryan Frankel (HostingAdvice.com): Bluehost pricing is about as competitive as the industry offers. Sign up for a shared hosting plan for as little as $2.95 per month, and WordPress hosting packages are consistently priced; a VPS plan starts at around $19.99 per month; and the dedicated hosting rates are as little as $79.99 per month. Go to full review »
| Money Back Guarantee | Disk Space | Domain Name | Setup Time |
| --- | --- | --- | --- |
| 30 days | 10 GB SSD – 100 GB SSD | FREE (1 year) | 5 minutes |
Let's face it, though — Bluehost is not the most feature-rich web host out there, and neither is it the most generous. It has a few restrictions, especially on its basic plan (shared and managed WordPress hosting). But the pricing makes it an ideal choice for anyone who wants to put their website or application on a first-class flight with an economy ticket.
For starters, Bluehost will host your website and won't charge you extra if you receive tons of traffic. But that's not the only boundless thing it offers. Besides unlimited traffic, you can also create unlimited emails and subdomains (on select plans only).
7. HostArmada: Unlimited Databases and Email Accounts — $2.49/Month
HostArmada isn't the best-known web host and that has nothing to do with the quality of web hosting service it offers. For a web hosting company that was founded in 2019, it's impressive how it has blended so well with the rest of the big guns in the industry.
And it didn't take too long to add its wagon to the unlimited train. Unlimited databases and email accounts aside, this newcomer has many more to offer.
FREE cPanel integration and Softaculous apps
Auto daily backups and web application firewall
Reliable and redundant cloud servers
FREE SSL encryption and website migration
99.99% uptime guarantee
CHEAP
RATING 4.8 ★★★★★ Our Review
HostArmada: Our Expert's Review
Lynn Cadet (HostingAdvice.com): HostArmada's cloud network spans four continents, with datacenters in Europe, the US, Asia, and Australia. Its server redundancy and website optimization features allow users to run stable and performant sites for end users across the globe while running a simplified hosting environment. Go to full review »
| Money Back Guarantee | Disk Space | Domain Name | Setup Time |
| --- | --- | --- | --- |
| 45 days | 15 GB SSD – 40 GB SSD | FREE (1 year) | 3 minutes |
If you sign up for the Web Warp package (you'll find this under its shared hosting plan) and above, you'll get unlimited websites, subdomains, FTP accounts, daily backups, and free SSL certificates for all websites you create.
The deal is even sweeter and cheaper if you opt for a long-term commitment with this host. It offers monthly, biannual, biennial, and triennial packages.
8. A2 Hosting: Unlimited Domains — $2.99/Month
A2 Hosting is one of the fastest web hosting providers, all thanks to its Turbo servers. But that's not what we'll focus on today. If you want to learn more about its incredible speeds and other cool features, our web hosting expert Laura Bernheim has more details.
I'm here to tell you about the boundless possibilities this web host offers. This is the web host you need if you want to create unlimited domains. Maybe you're a web designer who wants to manage all of your client domains under one roof or you're a blogger looking to create several blogs under the same hosting plan; A2 Hosting can accommodate all these needs and so much more.
FREE Cloudflare CDN and SSD speed boost
Optimized caching and 1-click installs
Unlimited email, domains, and databases
Advanced security and FREE HackScan
24/7 support via phone, chat & tickets
CHEAP
RATING 4.6 ★★★★★ Our Review
A2 Hosting: Our Expert's Review
Alexandra Anderson (HostingAdvice.com): There are plenty of excellent cPanel shared hosting providers out there, so what sets A2 Hosting apart from the rest. Not only does the company offer a ton of features, but it has custom-built its packages for enhanced performance, speed, and security — putting your priorities above pricing. Go to full review »
| Money Back Guarantee | Disk Space | Domain Name | Setup Time |
| --- | --- | --- | --- |
| 30 days | 100 GB SSD – Unlimited SSD | New or Transfer | 4 minutes |
Speaking of more, some of its higher-tier packages also have more unlimited features and resources you may be interested in. For example, under shared hosting, from the Drive package all the way upward, you'll get unlimited storage, databases, and add-on domains.
Don't forget that this host also offers unlimited email accounts regardless of your hosting package.
Because A2 Hosting is synonymous with speed, sometimes people overlook what it offers in other categories. So here is your daily reminder that on top of the turbo-boosted servers, you'll find unlimited domains and even more depending on your hosting package.
9. GoDaddy: Unlimited Storage and Bandwidth — $2.99/Month
GoDaddy is the largest domain registrar in the world. But that's not the only title it holds. If unlimited SSD storage and bandwidth are important to you, why not have them from a reputable host like GoDaddy?
But make no mistake; this web host doesn't ride on its reputation as the world's largest domain registrar and the most popular web host out there. Instead, it prides itself on setting high standards in the industry and being the benchmark for success in this field.
Manage your domain and hosting under one roof
Choice of cPanel or Plesk control panels
Up to unlimited bandwidth and storage
Microsoft 365 inboxes included FREE for first year
Get 70% OFF by signing up today
CHEAP
RATING 4.5 ★★★★★ Our Review
GoDaddy: Our Expert's Review
Ryan Frankel (HostingAdvice.com): A major pull factor for GoDaddy's hosting services is certainly the cost. It's hard to beat web hosting for just a few dollars per month, especially when the company includes a free domain name, control panel, impressively fast load times, and unlimited websites with most plans. Go to full review »
| Money Back Guarantee | Disk Space | Domain Name | Setup Time |
| --- | --- | --- | --- |
| 30 days | 25 GB – Unlimited | FREE (1 year) | 4 minutes |
While you're on your way to collecting the unlimited storage and bandwidth offer from GoDaddy, don't forget to add the free unlimited SSL certificate offer to your shopping cart. You'll need that to protect your website and build trust with your visitors.
GoDaddy has done an incredible job marketing and delivering its services for years to become a trusted brand. In the world of web hosting, this web host is the gold standard for longevity and quality.
Is Unlimited Hosting Really Unlimited?
Unlimited hosting isn't really unlimited. But that doesn't mean it's a scam. When a web host offers unlimited hosting, that means it offers a massive amount of resources that most people can't use up on their own.
It's the same thing as eating at a buffet. You can have as much food as you want and the waiters won't monitor your plate or how many rounds you've gone. Instead, all they'll care about is refilling the buffet whenever necessary.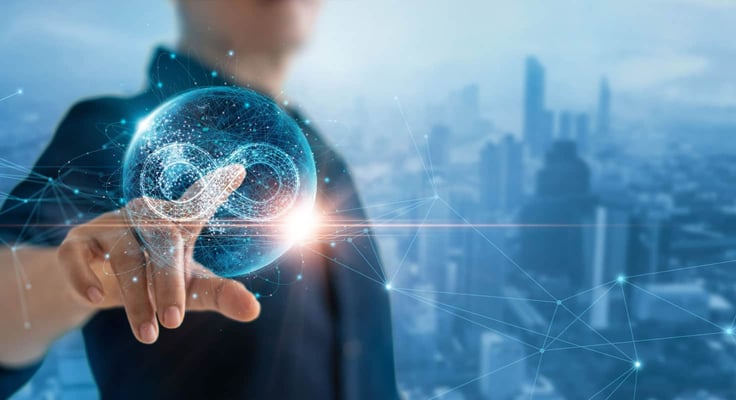 That's how unlimited hosting works. Instead of asking you to go slow on the resources, the web host will expand them to accommodate your growing needs.
Take unlimited bandwidth as an example. Web hosting companies that don't offer unlimited bandwidth will send you warning emails when they realize your application or website is using more bandwidth than it was allocated.
That's because they're actively monitoring how you use such resources. On the other hand, a host that offers unlimited bandwidth will notice that you've been using more than initially allocated, but instead of contacting you about it, it'll automatically increase your bandwidth to accommodate the new demand.
What Is the Cheapest Web Host?
1&1 IONOS wins the race for the best cheap web hosting service provider by a mile. Its hosting plans start at $1 per month and come with all the basics of a shared hosting plan, including a free domain name for your first year and a 99.9% uptime guarantee.
If IONOS doesn't meet your needs, Hostinger is also quite affordable, followed closely by SiteGround. These three hosts offer the perfect balance of affordability and features. But remember, you may need to purchase a more expensive plan to host a website with more than 10,000 monthly visitors.
Is There Free Unlimited Web Hosting?
The idea of free unlimited web hosting is not far-fetched. I've seen a couple, starting with Ultifree Hosting, ProFreeHost, and CPanelFree.
I know how enticing it is to have a free host with unlimited resources. But don't be too quick to sign up without considering the potential risks involved. Free hosting providers don't usually invest in top-notch infrastructure, particularly security. Some run ads on their websites to generate income to manage their sites.
So, what could possibly go wrong? Everything could.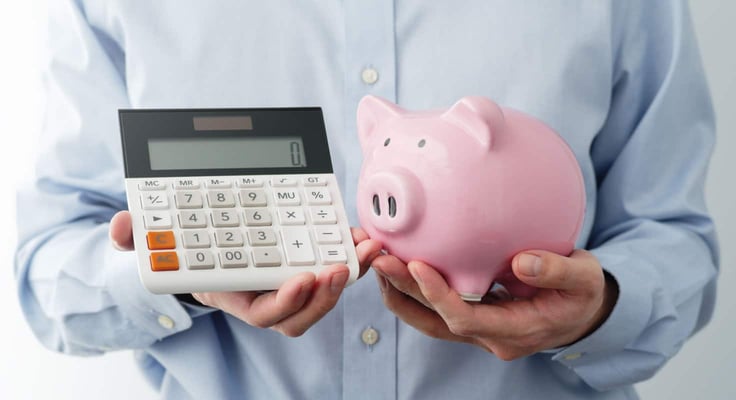 From compromised security, regular downtime, and slow speeds all the way to poor customer support — the list of risks involved when you opt for a free unlimited web hosting service is endless. That's the whole point of having cheap and unlimited hosting, a much better and safer alternative.
If you're still set on a free unlimited hosting plan, we've reviewed some of the best plans available and found these options to be the most sensible.
What Is the Best Unlimited VPS Hosting?
Cloudways scoops the top prize if you're looking for the best unlimited VPS hosting. This company lets you host unlimited apps with no contract lock-in, meaning you can opt out at any time.
When you purchase a hosting plan from Cloudways, your website is backed by one of five popular cloud providers, including DigitalOcean, Linode, and AWS. Plus, Cloudways lets you instantly scale your resources, meaning you never overpay for space you didn't use.
If you want to learn more about Cloudways, check out our full review of its VPS hosting services.
Get More Savings With Limitless Web Hosting Resources
The cheap and boundless combo is powerful if you know how to make the best of it. You save money without worrying about how far or wide you can spread your wings in your hosting environment.
Now that you know where to find affordable and unlimited hosting, I hope you choose what fits your budget and unique needs. And if you're unsure of what would work best for you, I recommend opting for Hostinger.
It may cost a little bit more than IONOS, the cheapest option, but it offers unlimited everything, which is the perfect way to start your web hosting journey.
The following rubric is used to provide feedback on grammar and styling for future reference. It must be copied and pasted at the bottom of all outlines.
Advertiser Disclosure
HostingAdvice.com is a free online resource that offers valuable content and comparison services to users. To keep this resource 100% free, we receive compensation from many of the offers listed on the site. Along with key review factors, this compensation may impact how and where products appear across the site (including, for example, the order in which they appear). HostingAdvice.com does not include the entire universe of available offers. Editorial opinions expressed on the site are strictly our own and are not provided, endorsed, or approved by advertisers.
Our Editorial Review Policy
Our site is committed to publishing independent, accurate content guided by strict editorial guidelines. Before articles and reviews are published on our site, they undergo a thorough review process performed by a team of independent editors and subject-matter experts to ensure the content's accuracy, timeliness, and impartiality. Our editorial team is separate and independent of our site's advertisers, and the opinions they express on our site are their own. To read more about our team members and their editorial backgrounds, please visit our site's About page.