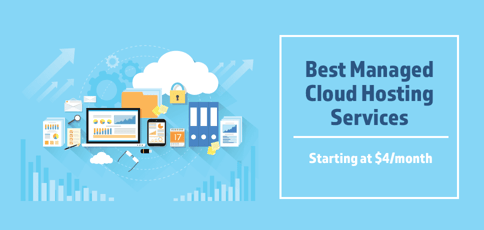 Before we even look at the best managed cloud hosting providers, let's start with the basics. Picture this: It's almost Black Friday, and you own an eCommerce business. You've updated your online store with the best deals anywhere on the internet.
You've taken cute pictures of each product, written perfect descriptions, used the most convincing call to action, run an aggressive yet persuasive marketing campaign, and made the checkout process seamless. Basically, you've done everything right — or so you believe — for that big sale.
The big day arrives, and sales are booming within the first hour. Finally, your hard work seems to be paying off. Then, out of nowhere, your website crashes. You go into shock and panic. You're getting calls and emails from frustrated clients. Sales are tanking, and your reviews switch from five to one star within the first couple of hours. Some consumers believe you're a scam, and others want a refund immediately.
What once seemed like a promising venture turns into absolute chaos. But that shouldn't have happened if you had managed cloud hosting.
If you already know what managed cloud hosting is, I'll go straight into five of the best you should check out. But if you don't know what this kind of hosting is all about, scroll to the bottom of this article for details.
Ultimate scalability with limitless customizations
Create and deploy servers in 60 seconds
Easily add load balancers and firewalls
Stellar 99.95% uptime guarantee
Sign up today for a 30-day FREE trial
CLOUD
RATING 4.9 ★★★★★ Our Review
Kamatera: Our Expert's Review
Laura Bernheim (HostingAdvice.com): Starting with more than 60 operating system images to choose from, Kamatera is a strong option for developers who know exactly what environment works best for their project. Customize your cloud server as needed and deploy in less than a minute. Go to full review »
| Setup Time | Disk Space | CPU | RAM |
| --- | --- | --- | --- |
| 5 minutes | 20 GB SSD – 4 TB SSD | 1 – 104 cores | 1 GB – 525 GB |
I'll start with my personal favorite — Kamatera. What I like most about this cloud hosting provider is the fact that I can actually build my own server from scratch, fully equipped with everything I need to run my websites and applications.
Kamatera gives you that 'let's go shopping feel' when building your cloud environment. It's like grabbing a shopping basket, moving around a Server Mall (if there's anything like that), and choosing exactly what you need from the shelves.
In your shopping basket, you can add just about anything there is to build the cloud hosting environment of your dream. You can choose your preferred datacenter, the number of processors, amount of memory, storage, and even the operating system. Kamatera is the one-stop shop for anyone looking for a powerful, reliable, and customizable cloud hosting environment.
Managed cloud hosting with 24/7/365 monitoring
Choose from 5 popular cloud providers
Auto-healing cloud servers with FREE backups
3-day free trial with no credit card required
Host unlimited apps with no contract lock-in
CLOUD
RATING 4.6 ★★★★★ Our Review
Cloudways: Our Expert's Review
Alexandra Anderson (HostingAdvice.com): If you can't beat the cloud provider behemoths, offer their infrastructure as a service. Cloudways gives customers their choice of cloud platform: AWS, Google, Linode, Digital Ocean, or Vultr. Go to full review »
| Setup Time | Disk Space | CPU | RAM |
| --- | --- | --- | --- |
| 8 minutes | 20 GB SSD – 4 TB SSD | 1 – 96 cores | 1 GB – 384 GB |
You've likely heard the saying there's power in a name? I feel like Cloudways knew exactly that when it chose that name. Like Kamatera, they're equally powerful but way simpler to set up.
I recommend this host if you don't really know the 'ways of the cloud' because Cloudways will guide you through the entire process. It's one of the easiest cloud hosting providers I've used.
Just to give you some perspective, all you need to do is select your application, whether WordPress, Magento, Laravel, or any number of others. Choose your server and its size, and you're ready to launch within minutes! Who wouldn't appreciate that level of simplicity?
The only thing not so pleasing about it is that if you need expert-level support, you must purchase it as an add-on. But given that its cloud environment is easy to set up, I've never had to contact support for assistance.
Choose your OS or application configuration
Hourly or monthly billing for convenience
Optional upgrades for cPanel, backups, and more
Managed services, SSDs, and HDDs available
Block and object storage, plus enterprise firewall
CLOUD
RATING 4.6 ★★★★★ Our Review
Hostwinds: Our Expert's Review
Laura Bernheim (HostingAdvice.com): Hostwinds provides supremely scalable and customizable options for the savvy developer or site owner. Customers can customize their cloud environment or choose pre-built configurations optimized to run apps like WordPress, Drupal, and others. Go to full review »
| Setup Time | Disk Space | CPU | RAM |
| --- | --- | --- | --- |
| 6 minutes | 30 GB SSD – 750 GB SSD | 1 – 16 cores | 1 – 96 GB |
The cloud hosting service at Hostwinds is like a big buffet where you choose only what you've been craving, whether it's a single-core CPU or something as powerful as the 16-core version. As a web developer, one of the things I like the most is that I get to try out different web hosts at the same time.
Remember the eCommerce example I used at the beginning of this article? I've experienced that firsthand, and that's one of the reasons I decided to give Hostwinds a try. I wasn't really looking for a cloud hosting provider out of frustration with those I already had; I just needed to diversify my cloud environment.
The huge number of applications that can run on Hostwinds is one of the things that caught my attention. Whether it's Minecraft, Drupal, Joomla, LEMP, Visual Composer, WordPress, or ISP Manager, among others, you'll find them at Hostwinds.
And even though cloud hosting is generally less prone to downtime, Hostwinds goes the extra mile to protect your hosting environment with its 24/7 cloud server monitoring systems, nightly backups, and load balancing.
Top hardware powered by OpenStack and KVM
Instant provisioning and guaranteed resources
Options for 2-4 CPU cores and up to 8GB of RAM
Quickly manage and scale resources
Dedicated IP and domain privacy available
CLOUD
RATING 4.5 ★★★★★ Our Review
Bluehost: Our Expert's Review
Ryan Frankel (HostingAdvice.com): If you've outgrown shared hosting, Bluehost's platform is a great option. The company makes the transition from its own shared plans seamless. Go to full review »
| Setup Time | Disk Space | CPU | RAM |
| --- | --- | --- | --- |
| 6 minutes | 30 GB SSD – 120 GB SSD | 2 – 4 cores | 2 GB – 8 GB |
If your website or application runs on WordPress and you need it hosted on a managed cloud environment, your search should end at Bluehost. This web host is known the world over for being one of the best hosts for WordPress websites and applications. In fact, the folks at WordPress have endorsed Bluehost since 2005.
When you host your website or application on Bluehost, the hosting company mirrors the data across three distinct devices. So in the event that the primary device (server) develops a technical problem, the web host automatically switches to the second machine, allowing the former to heal and rebuild.
If the second machine develops the same problem, which is highly unlikely, Bluehost will automatically switch the database to the third machine. At this point, the first device will be ready to handle your data if the third one fails.
As a result of this highly-sophisticated setup, you won't even notice when a server malfunctions because the switching automatically take place in a split second.
User-friendly hosting powered by Google Cloud
Isolated resources and integrated CloudFlare
Built on CloudLinux with LVE containers
Automated, daily backups and integrated caching
Instant setup with intuitive custom control panel
CLOUD
RATING 4.4 ★★★★★ Our Review
Hostinger: Our Expert's Review
Laura Bernheim (HostingAdvice.com): Hostinger offers something for everyone. From two cloud hosting plans that leverage the company's global datacenter presence to a premium service powered by Google Cloud Platform, you're sure to find what you need. Go to full review »
| Setup Time | Disk Space | CPU | RAM |
| --- | --- | --- | --- |
| 6 minutes | 20 GB SSD – 250 GB SSD | 2 – 6 cores | 3 – 12 GB |
Hostinger has more than 16,000 reviews on Trustpilot alone, most of which are positive, just to show you what to expect when you choose this host. But I get it; positive reviews alone do not make a cloud host great, so let's delve into the details.
This is one of the most generous cloud hosting platforms I've seen. For starters, all of Hostinger's cloud hosting plans can host up to 300 websites. Even better, each domain comes with unlimited free Secure Sockets Layer (SSL) certificates and unlimited bandwidth.
But its generosity doesn't end there; each plan has a 30-day money-back guarantee, 24/7 customer support, and a 99.9% uptime guarantee. And if you're a fan of unlimited stuff in the world of web hosting, you'll also get unlimited FTP accounts, cronjobs, bandwidth, and databases, when you host your website or application with Hostinger's cloud hosting service.
What Is Managed Cloud Hosting?
Managed cloud hosting is when a cloud infrastructure provider (like those I mentioned above) manages and oversees the infrastructure and technical aspects of a website or application on your behalf. In other words, the cloud hosting provider takes care of hardware procurement, server setup, configuration, maintenance, and security updates, among other related tasks.
How Does Cloud Hosting Work?
The cloud hosting process may seem complicated on paper, but in reality, it's not. First of all, the term 'cloud' means a network of servers that work together from a remote location to provide hosting services. It has nothing to do with actual clouds or anything like that.
Now that you understand this concept, the next thing you need to know is that, when setting up a cloud environment, all you need is a hosting platform and a hosting package. You'll then customize the plan even further, which may involve choosing your preferred operating system, and adding add-ons you'll need to run your application or website, among other things.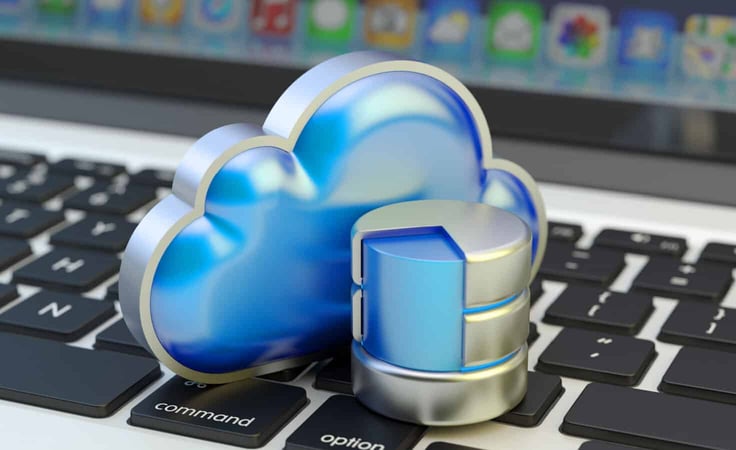 To further understand how cloud hosting works, I'll also explain some of its key features.
As the name implies, cloud hosting is all about virtualization. In layman's terms, it involves dividing physical servers into multiple virtual servers, each containing a virtual server, also known as a virtual machine (VM). Note that each VM operates independently and has its own resources and operating system.
Cloud hosting also involves resource pooling, a scenario in which physical servers in the cloud infrastructure share the same resources as needed. These include, but are not limited to, processors, memory, and storage.
This web hosting option is also popular because of its scalability. That's just a fancy way of saying that you can easily upgrade or downgrade your resources based on what you need at that particular moment.
Using the example I provided at the beginning of this article about the eCommerce business, let's say you're expecting a spike in sales during Black Friday. With cloud hosting, you can easily scale up your resources, including memory, to guarantee faster loading speeds for a better user experience. Similarly, you can release excess resources when no longer needed, optimizing cost efficiency.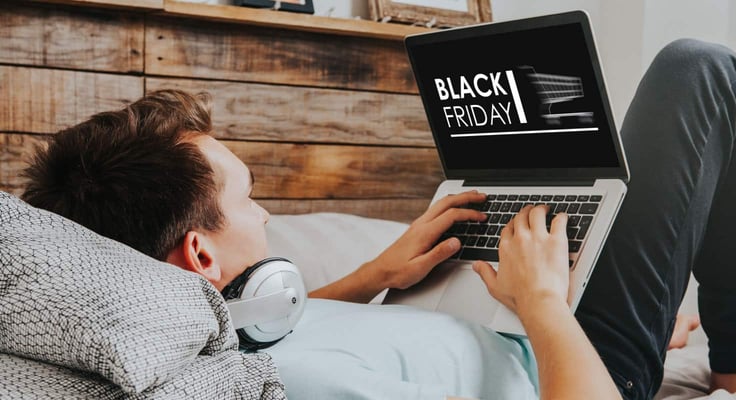 Most powerful applications use cloud hosting because it duplicates data and applications across many different servers and datacenters. This tactic works all the time because if one server or datacenter fails, the workload automatically shifts to other available servers. The best part is that you won't even realize it's happening because there is no downtime.
Most, but not all, cloud hosting providers also use a consumption-based pricing model. Here, you only pay for the resources you use, which helps you save money.
Managed Versus Unmanaged Hosting: What's the Difference?
Managed hosting means your cloud service provider is in charge of managing the server while you focus on running your website or application. Unmanaged hosting is the direct opposite; you sign up for a cloud hosting plan and then take care of the management part as well.
So what does the management aspect entail?
It involves things like server setup and configuration, monitoring performance and optimization, ensuring security and compliance, implementing routine backups, activating disaster delivery, and more.
One of the things I like about managed hosting providers is that there's always a team of hosting experts ready to help when things go south. Whether it's about server setup, configuration, or maintenance, these are the folks to get in touch with.
This hosting option is also great if you don't have the time, resources, and personnel to manage and maintain the server infrastructure. Because this management arrangement falls under the third party (web host), you can focus on building your core business or application instead.
You don't need to monitor your servers 24/7 if you have managed cloud hosting. The web host does that for you so you can sleep in peace knowing that you won't have to worry about downtime.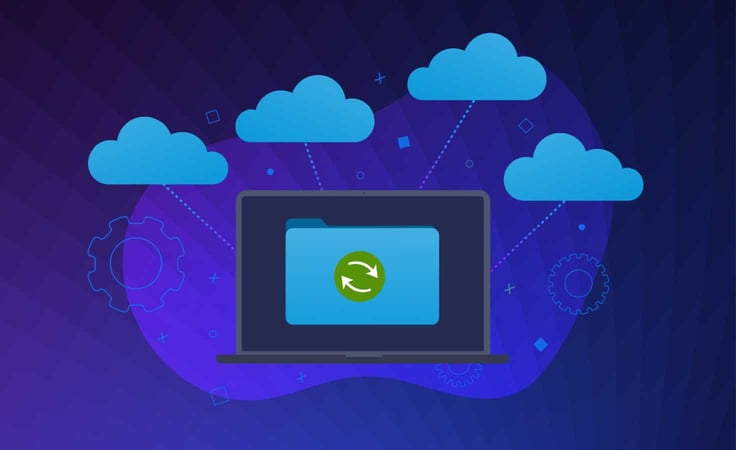 But managed cloud hosting is not perfect; it also has some drawbacks. For starters, you'll spend more money on this kind of hosting than you would on an unmanaged cloud hosting solution.
A managed hosting provider may offer limited control over certain server configurations and settings. If that's an instant turn-off for you, then you're better off with unmanaged hosting because you'll have all the freedom to do whatever you want with your server. Just to ensure you're getting what you need, consider checking whether the web host has specific guidelines and restrictions you need to know before signing up.
This could be a bad thing if there are any issues with the provider's cloud services or support because websites or applications that run on a managed hosting environment tend to depend heavily on the hosting provider for server management. Because you have limited control and rely heavily on your web host for server management, this alone can affect the performance and availability of your application if anything goes wrong and you can't get a hold of the customer support team in time.
What Is the Difference Between Cloud Hosting and a VPS?
Many people often confuse cloud hosting with Virtual Private Server (VPS) hosting, but these two hosting solutions are completely different.
To understand just how different they are, I'll break down some of their most notable characteristics, starting with their infrastructure. One of the first things you'll notice about cloud hosting is that it uses a network of interconnected servers and allocates resources from this pool of servers. On the other hand, a VPS is a virtual server created within a physical server that shares its resources with multiple virtual servers.
Another key difference is that a cloud hosting solution is much more scalable (and also easier to scale) than a VPS due to the distributed nature of the cloud infrastructure. Just to give you a picture of how scalability works on these two platforms, when scaling a VPS, you'll need to upgrade to a higher-tier server or migrate to a different physical server. On the other hand, with cloud hosting, you can scale up or down with a single click of a button.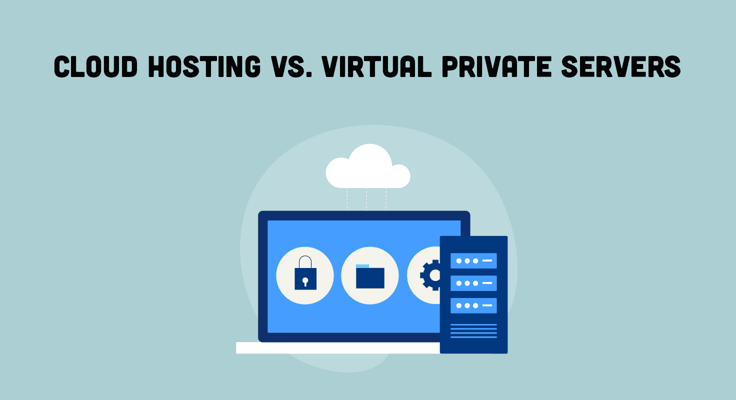 In terms of resource allocation, a VPS comes out on top of the pile. That's because cloud hosting practices resource pooling, which involves sharing resources with multiple virtual servers. But in a VPS, each server has dedicated resources assigned to it and not shared with other users, which in turn provides more consistent performance.
Because cloud hosting is easier to scale when the need arises, it often follows a pay-as-you-go pricing model. But that's not how VPS hosting works; it usually has a fixed pricing structure based on the allocated resources.
If you have the kind of website or application that can't afford to experience downtime even for a minute, cloud hosting is what you need. That doesn't mean it's perfect (no server is). But it features different mechanisms meant to minimize downtime. For instance, if one server or datacenter fails, the workload shifts to other available servers.
How Much Does Managed Cloud Hosting Cost?
Managed cloud hosting doesn't usually come with a standard price. In some cases, you may pay as little as $5 a month to hundreds of dollars a month. It all boils down to the specifics of the hosting plan you choose.
For example, some hosting providers will charge you extra for priority-level support and other add-ons. Ultimately, the final cost will depend on what's really in your basket at checkout. That said, most base plans are reasonably priced. Others, like Hostwinds, will charge you a few cents per hour.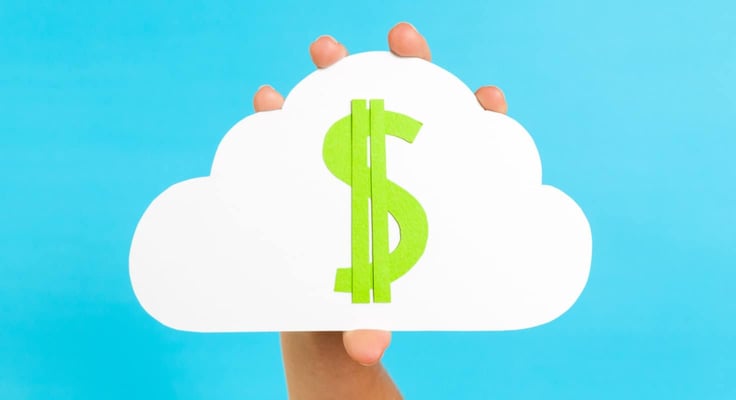 And because cloud hosting is scalable, you can always adjust the cost based on your needs and budget at that particular moment. For example, one of my friends back in college had an online store selling camping equipment mostly in the summer when he didn't have classes to attend. That's when dropshipping was the quickest way to make money online.
His eCommerce website would experience low traffic in the winter and other colder months, but come summer, the traffic would go through the roof. If you've been in college, you know what it means to survive on a tight budget. Fortunately, he had a clever way of minimizing expenses during the off-season. He would scale down his cloud hosting resources during winter and spring, then scale up just before summer to accommodate the surge in traffic, and then scale back down around fall.
What Is the Difference Between Cloud Hosting and Cloud Computing?
Cloud hosting is the environment in which applications and websites reside in the cloud. Cloud computing, on the other hand, involves accessing data through the cloud.
Less Downtime, Better Performance
The bottom line is that if you're running the kind of application or website that can't stay offline for any reason due to technical problems, you should consider choosing a cloud hosting service. Because this hosting option mirrors data across servers, it's unlikely that you'll experience downtime.
Think of a gaming server as an example. A minute of downtime could be all it takes to lose the trust of players logged into the game, no matter how captivating it is. The same applies to eCommerce websites that generate a considerable amount of money. A minute of downtime is all it takes for an eCommerce website to lose thousands or even millions of dollars.
For context, most internet users will leave websites that take more than three seconds to load. A full minute of downtime would be worse. You do the math.
Looking for something else? Check out our list of the best cloud hosting providers.
Further Reading: "5 Best Managed Cloud Hosting Services (Oct. 2023)"
Hopefully, our recommendation of Kamatera fulfills all your web hosting needs. Starting at just $4.00 per month and rated 4.9 overall, Kamatera gives users plenty of bang for the buck. Among our favorite features:
Ultimate scalability with limitless customizations
Create and deploy servers in 60 seconds
Easily add load balancers and firewalls
Stellar 99.95% uptime guarantee
Sign up today for a 30-day FREE trial
If you'd like recommendations similar to Kamatera and others in 5 Best Managed Cloud Hosting Services (Oct. 2023), check out these popular guides. You'll find comparisons of Kamatera to other hosts on pricing, features, support and more:
And of course, if Kamatera is your top choice, you can get started now at just $4.00/month. Kamatera is easy to set up and scale, no matter the size of your next project.
Advertiser Disclosure
HostingAdvice.com is a free online resource that offers valuable content and comparison services to users. To keep this resource 100% free, we receive compensation from many of the offers listed on the site. Along with key review factors, this compensation may impact how and where products appear across the site (including, for example, the order in which they appear). HostingAdvice.com does not include the entire universe of available offers. Editorial opinions expressed on the site are strictly our own and are not provided, endorsed, or approved by advertisers.
Our Editorial Review Policy
Our site is committed to publishing independent, accurate content guided by strict editorial guidelines. Before articles and reviews are published on our site, they undergo a thorough review process performed by a team of independent editors and subject-matter experts to ensure the content's accuracy, timeliness, and impartiality. Our editorial team is separate and independent of our site's advertisers, and the opinions they express on our site are their own. To read more about our team members and their editorial backgrounds, please visit our site's About page.