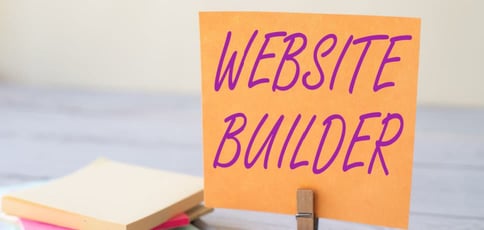 I was a poor college student living in a 250-square-foot apartment with two other people when I built my first website. I kid you not, we slept in bunk hammocks because we didn't have enough room for beds! So when I tell you that I made it my life's mission to research the cheapest website builders with which to create my site, you know I'm not pulling your chain.

I begrudgingly admit that this experience was quite some time ago. Thankfully, the scene has expanded substantially, and there are now many options to help you get a website off the ground with a limited budget. Plus, there are great guides, like ours, to help you navigate those options.
Free Website Builders
Though many many (ugh…many) years have passed since I created my first website following countless hours of researching to find the best cheap website builder, I am always pleased to see the companies that have stood the test of time. Wix, in particular, holds a special place in my heart because it's the website builder I chose for my very first site.
Selecting a free website builder was particularly important for me back then because I had absolutely no clue what I was doing, and I wanted the opportunity to dabble in website development before committing too much time or too many resources to it. I also did not have the benefit of services like HostingAdvice.com to help me navigate the pros and cons of different paid services to evaluate whether the functionality was worth the investment. I can still remember how proud I was of that first site.
Free website builders like Wix and Weebly hold an essential place in the world of web development. Everyone who makes something of themselves starts at the beginning with an "aha" moment, a moment that lights a spark in them that grows into an inferno. Wix and Weebly make that opportunity accessible to everyone.
Don't fall for the notion that free equals poor quality! Both of these online website builders offer a veritable smorgasbord of exceptional features. Check out everything they have to offer:
Start designing for FREE
FREE domain with most plans
Drag-and-drop templates, specific to industry
Exhaustive knowledgebase of articles
Huge app market available
CHEAP
RATING 4.8 ★★★★★ Our Review
Alexandra Anderson (HostingAdvice.com): Wix is known as a web-leading site builder service that's one of the most affordable — because getting started is absolutely free and about as easy as processes get. You can log in via Facebook or your Gmail account and be editing your new web property within minutes. Go to full review »
| Money Back Guarantee | Disk Space | Domain Name | Setup Time |
| --- | --- | --- | --- |
| 14-day FREE trial | 2 GB – Unlimited | FREE (1 year) | 4 minutes |
All-in-one hosting and drag-and-drop builder
Start designing for FREE, upgrade whenever
Easily build a blog, personal site, or online store
100s of FREE templates for websites
$100 credit toward Google advertising
CHEAP
RATING 4.6 ★★★★★ Our Review
Weebly: Our Expert's Review
Alexandra Anderson (HostingAdvice.com): Weebly is a well-known name in the cheap shared hosting space — not necessarily due to competitive pricing but because several of the web's leading low-cost hosting providers have opted to include Weebly software for free, adding value to their existing offerings. It's worth noting Weebly does offer a free plan, but websites are found on a Weebly subdomain and display Weebly advertising. Go to full review »
| Money Back Guarantee | Disk Space | Domain Name | Setup Time |
| --- | --- | --- | --- |
| 30 days | 500 MB – Unlimited | FREE (w/ paid plans) | 3 minutes |
If we had introduced these site builders without telling you the cost, would you believe they're free? I certainly wouldn't!
Best for Small Businesses
First off, if you're reading this section, we'd like to applaud you and the work you're doing. Building a business is A LOT of work. On top of the hours and blood, sweat, and tears that go into establishment and growth, many small business owners and their employees also have to wear multiple hats: CEO, sales associate, product manager, HR rep, bookkeeper, and (oh!) website designer. The best website builder for a small business will recognize this as a challenge and provide a simple, intuitive interface while maximizing the effectiveness of the website design.
Another extremely important feature to any small business is the quality of the customer service. These hosts all offer exceptional customer service so your business doesn't suffer because of your website.
Each of the following web hosting services offer an online website builder that is versatile enough to meet the many needs of a wide variety of business types:
No coding skills necessary with MyWebsite Creator
Free domain name or transfer your existing site
FREE social media and marketing widgets
Pro templates with pre-filled text and images
Multilingual support and tools for SEO
WEBSITE BUILDER
RATING 4.8 ★★★★★ Our Review
1&1 IONOS: Our Expert's Review
Alexandra Anderson (HostingAdvice.com): If you're in need of a one-stop shop for designing and launching a website, you should be pleased to hear that 1&1 IONOS offers its own custom website building tools for both desktop and mobile devices. In addition to a free domain and email address, along with unlimited storage space, the 1&1 IONOS MyWebsite platform includes all the essentials for starting a site from scratch. Go to full review »
| Money Back Guarantee | Disk Space | Domain Name | Setup Time |
| --- | --- | --- | --- |
| 30 days | 10 GB – Unlimited | FREE (1 year) | 5 minutes |
FREE Weebly site builder or WordPress setup
Worry-free, automated webiste migrations
User-friendly cPanel interface and staging area
Custom ticket and chat systems for 24/7 support
SuperCacher with static and dynamic caching
WEBSITE BUILDER
RATING 4.4 ★★★★★ Our Review
SiteGround: Our Expert's Review
Alexandra Anderson (HostingAdvice.com): Do you know you need to build a website but don't know where to begin. Well, SiteGround will give you not one, but two extremely popular and user-friendly options to create the online presence of your dream. Go to full review »
| Money Back Guarantee | Disk Space | Domain Name | Setup Time |
| --- | --- | --- | --- |
| 30 days | 10 GB SSD – 40 GB SSD | New or Transfer | 5 minutes |
Drag-and-drop design from custom tools
FREE access to hundreds of specialized templates
Built-in ecommerce and payment processing
Easily switch among widescreen, desktop, tablet, and mobile previews
Support for 31 languages and 99.9% uptime
WEBSITE BUILDER
RATING 4.6 ★★★★★ Our Review
Hostinger: Our Expert's Review
Laura Bernheim (HostingAdvice.com): Whether you're taking your first foray into website hosting or are a developer looking to save some time, a strong website builder can dramatically streamline the creation process and enable users to launch a website in five minutes or less. Fortunately for customers, Hostinger has invested heavily in crafting an impressive visual editor sure to appeal to users of all levels of experience. Go to full review »
| Money Back Guarantee | Disk Space | Domain Name | Setup Time |
| --- | --- | --- | --- |
| 30 days | 30 GB SSD – 200 GB SSD | FREE (1 year) | 3 minutes |
These website builders will get your online presence off the ground in no time. You'll have a stunning website design that is both inviting and engaging for your audience and, best of all, these cheap website builders keep your hard-earned money in your pocket, where it belongs.
Best for WordPress
WordPress has become ubiquitous in the online sphere. That's unsurprising since it is free, easy to use, interacts well with various platforms, and endlessly customizable. At its core, WordPress is a content management system that is well known for its website builder that offers thousands of premade themes.
Unsurprisingly, its popularity has prompted the best website builders and hosting companies to integrate WordPress into their packages. Here are a few of our favorites:
Have their design pros build your site
Blueprint tool for importing themes and plugins
Ultra reliable, with guaranteed 99.98% uptime
Custom updates to core, plugins, themes and PHP
Pay just $12 for 1 year, no hidden fees
WORDPRESS WEBSITE BUILDER
RATING 4.8 ★★★★★ Our Review
1&1 IONOS: Our Expert's Review
Alexandra Anderson (HostingAdvice.com): Looking for an easy site building experience in WordPress. Look no further than 1&1 IONOS, which combines high-speed, reliable, and affordable hosting services with talented design and SEO experts in-house and ready to help you succeed. Go to full review »
| Money Back Guarantee | Disk Space | Domain Name | Setup Time |
| --- | --- | --- | --- |
| 30 days | 25 GB SSD – 75 GB SSD | FREE (1 year) | 5 minutes |
One of few hosts endorsed by WordPress.org
Custom setup wizard helps pick designs
FREE CDN and muliple caching levels
FREE migration plugin and auto updates
Staging environment, WP-CLI, and SSH
WORDPRESS WEBSITE BUILDER
RATING 4.9 ★★★★★ Our Review
SiteGround: Our Expert's Review
Alexandra Anderson (HostingAdvice.com): No matter your site-building preference, whether you're a WordPress fan or you want Weebly's WYSIWYG ease of use, SiteGround is a fantastic host. The company offers WordPress-, Joomla-, and Drupal-specific hosting plans to meet any website-building need. Go to full review »
| Money Back Guarantee | Disk Space | Domain Name | Setup Time |
| --- | --- | --- | --- |
| 30 days | 10 GB SSD – 40 GB SSD | New or Transfer | 6 minutes |
Weebly website builder or 1-click WordPress install
Service endorsed by the WordPress Core team
goMobi mobile website builder available
$200 in ad credits to kickstart your marketing
Our visitors get 63% off WordPress hosting
WORDPRESS WEBSITE BUILDER
RATING 4.9 ★★★★★ Our Review
Bluehost: Our Expert's Review
Ryan Frankel (HostingAdvice.com): The options for building a beautiful, professional website from scratch abound with Bluehost. Whether you're interested in the popular WordPress website builder, drag-and-drop Weebly, or mobile-specific goMobi, Bluehost's plans have you covered…. Go to full review »
| Money Back Guarantee | Disk Space | Domain Name | Setup Time |
| --- | --- | --- | --- |
| 30 days | 50 GB SSD – 100 GB SSD | FREE (1 year) | 7 minutes |
WordPress's versatility makes it an easy pick for various websites. Because it's open-source, there is really nothing you can't do with WordPress if you have the will to try. Companies like IONOS, SiteGround, and Bluehost optimize your WordPress experience and give you access to extra features, including a custom domain, hosting, and professional web design, among other tools.
Best for eCommerce
Do your research so you know which options cater specifically to what you're looking for. You wouldn't look for veggies to grill at your next barbecue at your local bakery, right? Website builders work the same way. When you know you're setting up a shop on a budget, you should go straight for the best web builders that take your dollar the furthest.
Drag-and-drop online store builder for $1/mo
Quickly sell products, services, and digital goods
Cross-platform selling integrations with social media, Amazon, Google, and eBay
Built-in metrics, promos, and coupons
Track competitors' Google and social media activity
ECOMMERCE
RATING 4.9 ★★★★★ Our Review
1&1 IONOS: Our Expert's Review
Alexandra Anderson (HostingAdvice.com): The online store builder from 1&1 IONOS gives entrepreneurs a full suite of selling and marketing tools at their disposal — and all for a ridiculously low price. The company's lightning-fast architecture and tools for SEO and marketing metrics will make your customers' buying experience quick and enjoyable. Go to full review »
| Money Back Guarantee | Disk Space | Domain Name | Setup Time |
| --- | --- | --- | --- |
| 30 days | Unlimited SSD | FREE (1 year) | 4 minutes |
Don't be conned into thinking your online store is only as good as the money you spend developing it. The best business owners know where they can save and where they should splurge. Take it from us, your dollar goes a long way in the web builder world. The IONOS site builder gives you absolutely everything you need to launch a well-polished representation of your store that is sure to drive business. Splurge on your products and save on your website!
What Is the Best Free Website Builder?
There are many great free website builders on the market. It is important for you to know how each differs and choose the one that is best for you. We've extensively researched the best free website builders on the market and mapped out some of their differences so you don't have to.
Once you know what's available, you will start the process of selecting one that best fits your needs. Generally speaking, the best free website builder will be feature rich and have a suitable template to make your site look like a professional website.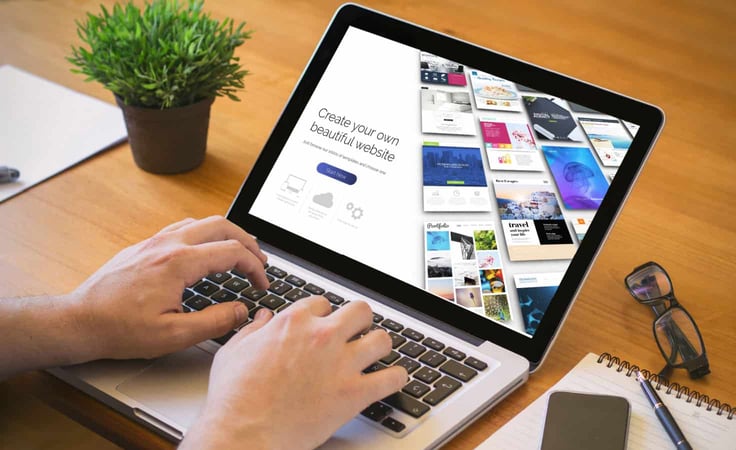 The best free website builder for you, however, may be different from the best free website builder for someone else. So it's important to take stock of your needs and expectations now and for the future to best understand how to evaluate various website builders. Some specific factors to look into when weighing your options include:
Breadth of features and customization: Free website builders may have limitations on features and customization options compared to their paid counterparts. You will have access to basic templates and functionality, but more advanced features and customizations may be restricted or available only through premium plans.
Branding and advertisements: Confirm to what extent the site builder includes branding, such as subdomain names, or advertisements on your site. If you determine that ads will be included on your site, make sure that the messaging doesn't contradict yours.
Support and customer service: Building a site can be stressful and many users of free site builders are first-timers (like myself). Check that the site builder will give you the support you need in the format that fits you best.
Data ownership: Know who is the ultimate owner of the material you generate on the site builder and the implications that has for you and your site.
Upgrading and scalability: A free plan can be a good starting point, but as your website grows or your needs evolve, you may require additional features or resources that are only available through a paid plan or a premium plan. Evaluate the upgrade options and pricing structure of the website builder to determine whether it aligns with your long-term goals.
Portability: The ability to migrate to a different platform, if needed, can be a valuable feature, especially if you outgrow the upgrades or scalability of your current website builder.
Price doesn't necessarily equate with quality. As long as you get everything you need from your free website builder, there is no reason to pay oodles of money for elements you don't need.
What Is the Best Cheap Website Builder?
Whether you are using a free plan, a cheap paid plan, or an expensive premium plan, the process of finding the best website builder is about the same. Beyond a simple website, a paid plan can often provide extra utility through bonuses like a hosting plan, an SEO tool, a free domain, eCommerce features, or even a marketing tool.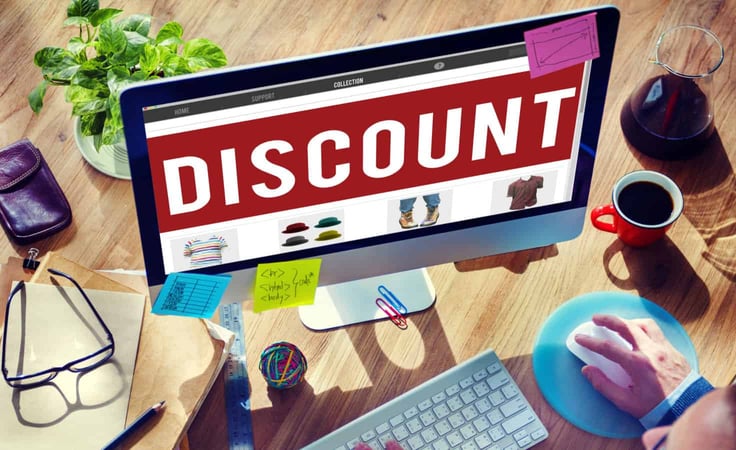 To get started, ask yourself the following questions:
What is my budget?
Is there a specific advanced feature I need?
What are my long-term needs, and how can each option migrate and scale with me?
Come up with a list of additional questions similar in style to those above that are tailored to your specific needs and compare them to your site builder options. Remember that while affordability is important, consider the features, customization options, scalability, and customer support each website builder provides. Assess your specific needs and goals to determine which platform offers the best combination of price and features for you.
What Is the Difference Between a Website Builder and Web Hosting?
With so much terminology and overlapping functions, it can be easy to get things confused. So, let's break it down!
Web Hosting: A hosting service's primary function is to house your website and make it available to users when they enter your domain name in a browser. The content that makes up your website, such as your pictures, text, and videos, is stored on the hosting provider's server. That server is responsible for transmitting your content to the end user. The hosting provider also offers services like server management, security, backups, and technical support.
Website Builder: A website builder is a platform you use to configure the visual representation of your content. The builder removes the need for coding and technical expertise and replaces the manual build style with easier to use functions like drag-and-drop mechanics. With a website builder, you produce the layout of your pictures, text, and videos, frame your calls-to-action, and stimulate audience engagement through appealing designs. Once you're past the initial development stage, you also use the website builder to edit your content.

It isn't uncommon for website hosting and website builders to cross paths. In fact, it is becoming more standard for hosting services to offer web builders. Web hosts capture their users' needs by extending services from simple hosting to web builders, web design, and domain services, among other services. To remain competitive in this sphere, hosts are making everything as cheap as possible, offering amenities like a free plan, free domain, free website builder, etc.
For more in-depth information, we have an entire post covering this topic!
Which Features Make a Good eCommerce Website Builder?
The best website builders for eCommerce are defined by their features that support the creation and management of the store and its inventory. The features to watch for when selecting a website builder for your online store include:
A user-friendly interface: In the early days, websites were developed manually using lines of code in HTML. Thankfully, the advent of website builders has made site building impressively simple. This is particularly important for business websites. Business owners should focus their energy on their craft, not their website! Drag-and-drop functionality, predesigned templates, and customization options can help.
Flexibility between platforms: The increasing use of various types of devices makes it crucial for your eCommerce website to transition seamlessly between desktop and mobile versions.
SEO optimization: Your business exists on the traffic that is driven to it. Don't miss an opportunity by not maximizing your SEO.
Scalability and flexibility: Growth is the goal of any business. Your web builder should accommodate as your store expands.
Many eCommerce features may be built into the web builder itself. Builders increase their functionality through plug-ins and add-ons. These may include:
Product management functionality: The builder should allow you to add, organize and modify your product listings easily.
Payment integration: What's an eCommerce business without the money? At a minimum, the website builder needs to ingrate functionality that supports common payment options, such as PayPal and credit cards.
Inventory management: Don't count your inventory yourself! Make your website do it! Your website can track your stock levels, manage your product variants, and alert you when stock levels are low. Using a website builder that partners well with a reputable inventory management system will save you considerable time and headaches.
Ultimately, you will find the best eCommerce website builder features for your store by considering the specific needs of your business. We have an excellent guide on eCommerce website builders geared to specific niches for you to check out.
Which SEO Tools Do I Need for My Website?
An SEO tool helps optimize your website so it can be more easily retrieved by search engines. The goal is to land your website as close to the top of the search results list as possible to drive more organic traffic to your site.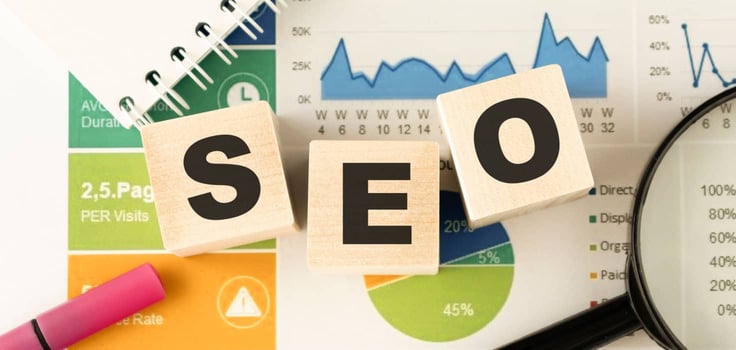 Here are some essential SEO tools:
Google specific tools:

Google Analytics: An in-depth view of your website's usage data allows you to understand your audience and make informed decisions about the direction of your website. With Google Analytics, you will gain valuable insights on user engagement, traffic patterns, demographics, and conversions, among other data.
Google Search Console: The free tool helps monitor and maintain your presence in Google search results by tracking data points, including your indexing status, search performance, and crawl errors. With Google Search Console, you can monitor keyword rankings, include sitemaps, and identify issues affecting the site's search visibility.

Keyword-specific tools:

Research: A major part of optimizing your search results is identifying the valuable content being sought for the top search results. These tools analyze search volumes, discern the competition, and discover keyword opportunities for your content.
Rank tracking: Tracking your keyword rankings in search results helps you gauge your SEO performance. Rankings give you an understanding of your keyword positions over time and can track progress.

SEO audit tools: These tools examine problematic technical aspects of your site, including broken links, duplicate content, and URL issues, and provide suggestions for improvement.
Content optimization tools: These tools provide recommendations for keyword usage, readability, and meta tags, and they help you improve the overall on-page optimization of your content.
To find a web host that prioritizes SEO and Google Rankings, look here. You work hard to create your website's content, so find tools that will work as hard as you have to ensure your message and materials reach your target audience.
How Do I Connect My Content From the Builder To the Web?
The creation of your website is only the first step. You put all this effort in because you want to share your content with the world. Many web builders are integrated into services that will help you get your website up and running for the world to see. Leveraging your specific provider's customer support and help materials is a great first step in launching your site. Generally speaking, to get your site up online, you will need to:
Purchase a domain through a domain registrar.
Connect your domain to your content through your web builder using the DNS (Domain Name System) provided by your domain registrar.
Follow the web builder's instructions to identify the DNS instructions or nameserver information.
Update the nameserver information with the domain registrar to match the information in the web builder.
Save changes and wait for propagation. This process could take only a few hours or a couple of days.
Verify the domain has connected in the web builder settings and prepare to take the world by storm!
Once these steps are completed, you can test your website by entering your domain name (e.g., www.yourwebsite.com) in a web browser. For suggestions on domain registrars, check out our recent article. For cheap options, many of the best hosting services with web builders also offer a free domain, see our suggestions here.
How Do I Make a Professional Looking Website?
Even with the cheapest website builders, anyone can make a professional looking website. Careful planning, attention to design elements, and a quality website builder are all that are required. You should start by defining your website's purpose and target audience. Your design and content decisions should cater to their needs and expectations.
For example, if you are aiming to engage young children, consider choosing bright color palettes and involve more elements with motion than you would if you are presenting high-end luxury items. Similarly, the features and add-ons will likely differ between categories.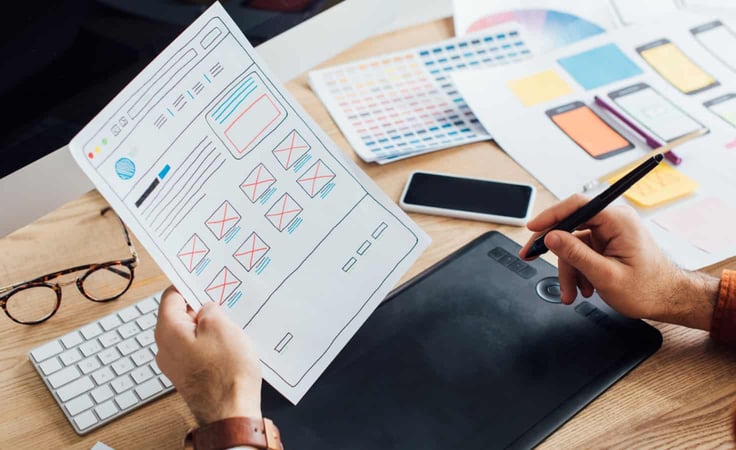 You can take that knowledge into your evaluation of various website builders. Your site builder must offer templates, customization options, and features appropriate for your needs. To help narrow down the options, consider factors like ease of use, scalability, and responsive design to ensure your website looks good on different devices.
Once you've selected the platform you will build your site on, you'll select your website template and start designing. Your template selection is integral to the professional appeal of your site. A clean layout, visually appealing typography, and color scheme suitable for your industry or website's purpose will create the foundation for your brand. Keep the following points in mind while designing your website:
First impressions are everything, and users will evaluate your site's professionalism within seconds. An organized website with a clear and intuitive navigation structure will create a user-friendly experience that will be evaluated positively.
Quality images that are unique and relevant will draw users in
Fonts should be legible and appropriate for your website's content. Consider using a combination of fonts to create visual interest, but keep it consistent and avoid using too many different fonts. Ensure that the text is readable on different screen sizes.
The presentation of your content is nearly as important as its substance. By breaking up text with headings, subheadings, bullet points, and paragraphs, your content will be easier for your readers to digest. Use a consistent tone and style throughout your website.
The increasing use of mobile devices means you will need to ensure the responsiveness of your website. Before launching, test your website on various screen sizes and devices to ensure it adapts and displays properly.
Creating a professional-looking website takes time and attention to detail. The drive for professionalism doesn't stop once the site is launched. You will need to continuously monitor and update your website to ensure it remains visually appealing, functional, and aligned with the evolving needs of your business and target audience.
Do I Need To Use a Web Builder?
The advent of web builders has been a catalyst for the growth of the internet. Web builders made it possible for many outside of the developer world to use online spaces to reach new audiences in a way that was not available before. Despite their prevalence and ease of use, using a web builder is not a requirement. Many websites are still created by developers who code websites from scratch, using HTML, CSS, and JavaScript. Consider your technical expertise, available time, budgets, and needs for design flexibility, scalability, and functionality to determine which approach is best for you.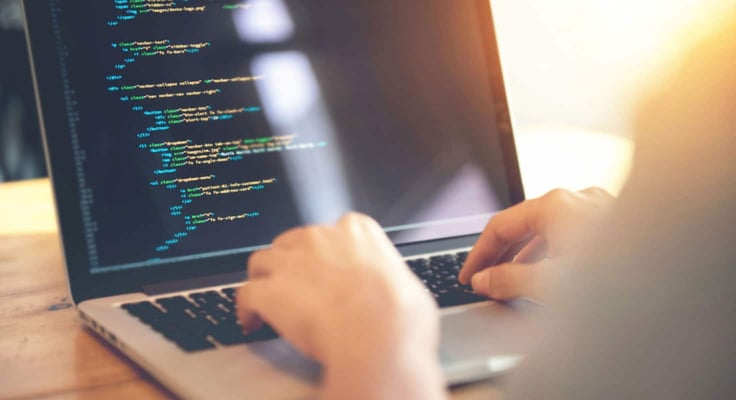 Web builders are helpful when you have little to no experience with web development or coding. Their user-friendly interfaces eliminate the need to learn to code. They are also time efficient and budget-friendly because you don't have to spend countless hours earning the education through paid programming.
In addition to saving you time and money in the long-run, web builders can also save you time and money on the current site you're developing. The coding process can often be slow and tedious to avoid and correct errors. If you're using open-source software, you can avoid subscription fees and up-charges for a premium plan or features.
On the flip side, coding a website gives you greater flexibility in the design and functionality because you aren't limited to the features that the web builder provides. Websites with highly specific design requirements that require complex functionalities or an advanced feature may benefit from custom development.
Your priorities, technical expertise, budget, and the specific needs of your website will help determine the best method to create your website. You can create a simple yet professional-looking website using even the cheapest website builder. Advanced eCommerce functionality or highly specialized website building requirements may better suit a professional developer. Consider your requirements carefully and evaluate the available options to make an informed decision.
Further Reading: "9 Cheapest Website Builders (Oct. 2023)"
Hopefully, our recommendation of Wix fulfills all your web hosting needs. Starting at just $0.00 per month and rated 4.8 overall, Wix gives users plenty of bang for the buck. Among our favorite features:
Start designing for FREE
FREE domain with most plans
Drag-and-drop templates, specific to industry
Exhaustive knowledgebase of articles
Huge app market available
If you'd like recommendations similar to Wix and others in 9 Cheapest Website Builders (Oct. 2023), check out these popular guides. You'll find comparisons of Wix to other hosts on pricing, features, support and more:
And of course, if Wix is your top choice, you can get started now at just $0.00/month. Wix is easy to set up and scale, no matter the size of your next project.
Advertiser Disclosure
HostingAdvice.com is a free online resource that offers valuable content and comparison services to users. To keep this resource 100% free, we receive compensation from many of the offers listed on the site. Along with key review factors, this compensation may impact how and where products appear across the site (including, for example, the order in which they appear). HostingAdvice.com does not include the entire universe of available offers. Editorial opinions expressed on the site are strictly our own and are not provided, endorsed, or approved by advertisers.
Our Editorial Review Policy
Our site is committed to publishing independent, accurate content guided by strict editorial guidelines. Before articles and reviews are published on our site, they undergo a thorough review process performed by a team of independent editors and subject-matter experts to ensure the content's accuracy, timeliness, and impartiality. Our editorial team is separate and independent of our site's advertisers, and the opinions they express on our site are their own. To read more about our team members and their editorial backgrounds, please visit our site's About page.