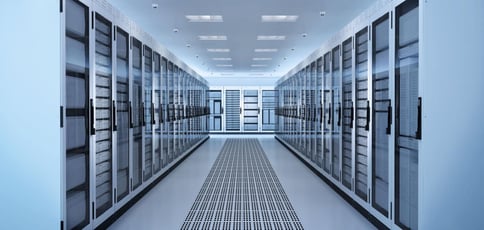 As a kid, I participated in my school's annual candy bar sell-a-thon. The concept was simple: Buy a wholesale package of chocolates, cookies, and candies and then sell them at a marked-up price. The top three sellers would win prizes, ranging from fancy, 2000s-era gadgets to mediocre toys that came with bragging rights.
Today, the web hosting industry provides lucrative reselling opportunities. Even if you're not a web hosting expert, you can still turn reselling web hosting packages into a profitable side gig or an entirely new career path.
That's why we've compiled a list of the best VPS reseller hosting providers to get the best bang for your buck and the best performance for your venture.
1. InMotion Hosting
InMotion Hosting is at the top of our list because of its mega-fast speeds and 99.9% uptime guarantee.
InMotion uses cutting-edge NVMe SSDs, which means its servers can handle large amounts of traffic with lower latency, higher redundancy, and greater reliability.
InMotion Hosting also has flexible scalability options, a must-have for any reseller. As your business grows, so will your resources, and thankfully, InMotion makes it easy with UltraStack server configurations.
UltraStack server configuration is InMotion's in-house advanced caching system that enhances website speed and scalability by combining different software components to get the best performance no matter the content management system (CMS) you use.
See our full review of InMotion Hosting >>
2. A2 Hosting
A2 Hosting boasts fast performance with its in-house TurboServer speeds, guaranteeing up to 40% faster CPU performance, 3x speedier storage, and 20x faster page loads.
This is crucial in a world where the average user will leave a webpage if it takes longer than a few seconds to load.
But if Turbo isn't your speed, you can also opt for A2 Hosting's regular hosting options that still provide reliability driven features, including NVMEs and SSD storage boosts. And if you don't find what you're looking for, A2 Hosting promises a hassle-free money-back guarantee.
See our full review of A2 Hosting >>
3. OVHCloud
OVHCloud offers top-notch solutions at affordable prices. For resellers just starting out, the low entry price of OVHCloud's plans is an appealing bargain compared to more expensive VPS reseller hosts.
Although the host's plans may not offer as much power in terms of storage and bandwidth, it makes up for this with value.
OVHCloud's reseller packages have ample security and performance features, including DDoS protection, full root access, and 24/7 server monitoring. You (and your clients) can rest easy knowing your servers are under watchful eyes.
Pair these features with unlimited traffic and unmetered bandwidth, and you have the perfect VPS hosting package for new resellers.
Learn more about OVHCloud's VPS reseller packages >>
4. HostGator
HostGator has been in the hosting game for two decades, so you can dive in knowing it's a tried-and-true option for hosting and reselling. Its VPS hosting plans come with more control and customizations than its shared reseller packages, so you can make modifications to your liking.
HostGator also has extra features that make it easy to start your reseller business. Those include free website migration assistance, a built-in billing system, website builder tools, and several applications and scripts you can install to enhance and better customize your user experience.
See our full review of HostGator >>
5. AccuWebHosting
AccuWebHosting offers Linux and Windows reseller options, so you can easily choose which platform best fits your target audience. No matter the plan type, you get SSD storage and innovative in-house tools that help ensure optimal performance.
It also guarantees dedicated resources for your VPS servers across multinational datacenters so you can satisfy the needs of any customer, no matter where they live.
While AccuWebHosting currently only offers a Windows VPS reseller plan, you can choose from three sub-packages.
With each one, you get Hyper-V virtualization technology, access to the SolidCP control panel, 1 GBPS port connectivity, and the option to host on some of the best CMSs in the world, including WordPress and Joomla.
See our full review of AccuWebHosting >>
6. SiteGround
SiteGround is one of our favorites because of its extensive list of features and tools that come with even the most basic plans.
You can choose from three reseller hosting packages that go well beyond the basics, including unlimited websites, tons of web space, free WordPress integration, a free SSL certificate, and email accounts. You also get enhanced security with SiteGround's custom web application firewall (WAF).
Though you should know the third and most expensive plan is the only cloud-based VPS offering. SiteGround's budget reseller plans use a typical shared hosting environment.
A cool perk on SiteGround is that you can easily stage your site. Staging is creating a copy of your site in a separate environment to test code or design before implementing it on your final page.
The third-tier plan also lets you create custom hosting packages for each site so you have complete control over the resources allocated for your clients.
See our full review of SiteGround >>
7. Liquid Web
Liquid Web is all about making your web hosting business simple. Even if you don't know where to start, Liquid Web will work with you to find a program that fits your goals.
You also get access to other hosting products at a discount when you join the reseller program, including a WHMCS license and plugin, a free standard SSL, and 24/7/365 customer support.
Liquid Web's VPS hosting service is fast, with instant provisioning and dedicated servers. You get a 10 GBPS network, Cloudflare CDNs, DDoS attack prevention, and an integrated firewall.
Liquid Web also allows root access if you want to completely control your managed server environment.
See our full review of Liquid Web >>
What Is Reseller Hosting?
You probably know what web hosting is by now. (If not, then check out the handy link below.) Reseller hosting is buying hosting services from a reseller hosting provider of your choice and selling them under your brand to make a profit.
The profit depends on the markup you place, the features you offer, and the resources you can allocate to clients.
Simply put, a reseller acts as the middleman between the web hosting service and clients while offering hosting services under their brand. For example, you could buy reselling services from InMotion Hosting and operate from your brand-name, HostingServices4U, even though you're using InMotion's products to provide to your clients.
The HostingAdvice guide to web hosting >>
What Is VPS Hosting?
VPS hosting (virtual private server) is a web hosting service as are shared hosting and dedicated hosting.
Shared hosting is often the cheapest since clients share a server and resources with other websites. This makes it ideal for low-traffic websites, such as those of small businesses.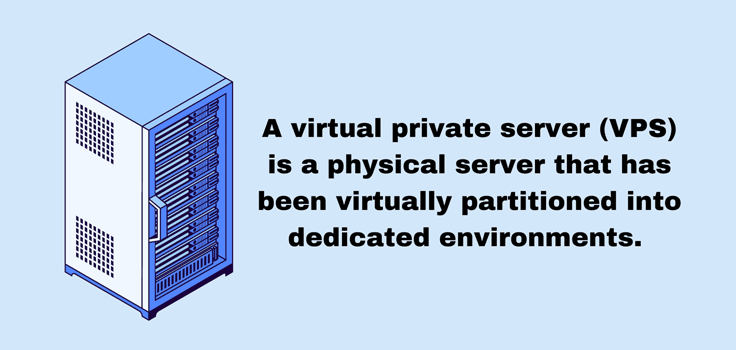 Dedicated hosting is the high-end option that offers your website its own server, which means you don't share any resources with other websites. This better guarantees speed, security, and performance, so it's recommended for companies and large enterprises.
On the other hand, a VPS has a shared physical server divided into multiple virtual private servers, each with its own resources. The virtual servers operate independently, so users get a more dedicated and customizable hosting environment than they do with shared hosting without the price tag of dedicated hosting.
What Are the Benefits of a Reseller Hosting Plan?
People choose reseller hosting for many reasons — but here are some of the most common:
It's a good source of money. Reselling can be a passive yet lucrative way to increase your income. Set your prices, packages, control panels, and features to appeal to the masses or a specific audience. Most hosting resellers will also let you white label your purchased services, which means you can create and customize your brand and tailor every aspect of your business to clients.
Get lower hosting costs. Reselling is a lot cheaper than starting your own hosting business. Starting from scratch means you'll face expensive upfront investments for hardware, datacenters, and maintenance. But when you become a reseller, you can access these existing features and tools without spending too much upfront. (In other words, you get the best of both worlds.)
It's easy to manage. Reseller hosting is easy to operate. With intuitive CPs, you can effortlessly handle client management, setup, and configuration without deep-diving into the world of technology. The hosting provider is responsible for troubleshooting most technical issues, so you can have peace of mind when you start your venture.
Get better scalability options. One of the best things about reseller hosting is that you can upgrade as your client base grows. This means you're not spending money on unnecessary resources.
Becoming a reseller is a great way to make extra money, but it's also easy to turn it into a full-time career when you can get dozens (or even hundreds) of clients.
Do You Have to Be Knowledgeable About Web Hosting to Be a Reseller?
Becoming a reseller doesn't mean you have to be an expert in every aspect of web hosting. As a reseller, you can rely on your hosting provider to ensure uptime and for other essential tasks such as server maintenance and security.
But that's not to say that having a basic understanding of how web hosting works isn't helpful, especially if you're considering purchasing a VPS hosting service.
Your provider may handle the technical aspects, but you'll want basic knowledge about setting up your reselling business. Luckily, most providers have tutorials and customer support to help get you started.
Learn more about web hosting >>
What Are Important VPS Reseller Hosting Features?
As a VPS reseller, there are a few things you'll want to make sure your hosting service can provide. For starters, you'll want to white label. White labeling is the ability to brand with your company identity without directly crediting the original provider.
Another feature is allocation and scalability. VPS hosting is all about having easy access to the resources you need, so a control panel that allows you to manage your clients' resources is essential. Scalability is another important aspect because it enables you to upgrade your resources as your client base grows.
Thirdly, you'll want multiple-domain name hosting. When you look at hosting plans, note how many domains come with your package. The last thing you want is to sign up for a plan that only allows one domain. Good providers will offer clear package options that explicitly state how many clients you can host.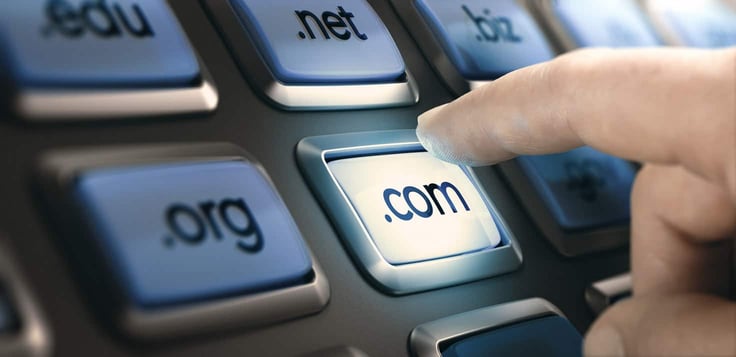 Lastly, security and support are crucial for any hosting provider. Not only do you want a provider you can fall back on for technical help, but make sure your provider also offers features like SSL certificates, firewalls, malware scanning, and daily or weekly backups to safeguard your clients' data.
A bonus feature is having access to reseller learning resources. Reselling is becoming increasingly popular, so many hosting providers have training materials like tutorials, community forums, and documentation to get you started on the right foot.
What Is White Labeling?
White labeling is a common feature in reseller hosting that enables resellers to brand products as their own while paying a percentage to the provider behind the scenes.
This empowers resellers to establish a unique brand identity, granting complete control over customizing the website, platform, and hosting packages.
Offering services under your own brand-name also lets you build customer loyalty and create a seamless experience for your clients, all while benefiting from the supportive infrastructure of the hosting provider.
This support allows resellers to focus on business growth and customer relationships without having to worry about the technical aspects.
What Is WHMCS?
WHMCS, or Web Host Manager Complete Solution, is a SaaS program for web hosting businesses and resellers. Many VPS resellers work with WHMCS because it's one of the industry's most popular control panel platforms. It simplifies and automates many essential business operations, including client management, billing, and support.


Think of the control panel as your main dashboard. When you sign up to become a reseller with a provider that uses WHMCS, you can manage your client base more efficiently since customers who sign up are automatically updated on your dashboard.
This means easy billing and support options — all from a single platform.
Check out the best WHMCS hosting providers >>
Is There a Difference Between Reselling and an Affiliate Program?
Both reselling and affiliate programs offer opportunities for earning revenue, but the type of involvement varies.
Resellers resell a service under their brand-name without worrying about supplying all the features and tools. As resellers, individuals or businesses act as intermediaries, offering the hosting service to customers while the actual service and support are handled by the hosting provider.
Affiliates focus on driving traffic and referrals to the business and are typically not involved in the sale or support process. Since affiliation is intended to incentivize business owners to promote their services, affiliates can gain commission based on the number of referrals they make.
Affiliation is a great passive income opportunity where you collaborate with the hosting provider. But unlike affiliates, resellers are not publicly connected to the provider and have more control over their brand identity, allowing them to customize services to suit the target market.
Kick-Start Your Reseller Hosting Gig
With more than 250,000 websites created daily, reseller hosting can be a great way to jump into the web hosting game. There are dozens of reseller hosting plans to choose from, so you won't be limited in your reselling journey.
Gig or not, our list of the best VPS reseller hosting providers is the best place to start your next business venture. All you have to do is develop your brand, and your hosting provider will do the rest.
Further Reading: "7 Best VPS Reseller Hosting Providers (Oct. 2023)"
Hopefully, our recommendation of InMotion Hosting fulfills all your web hosting needs. Starting at just $35.99 per month and rated 4.9 overall, InMotion Hosting gives users plenty of bang for the buck. Among our favorite features:
2 – 6 vCPU cores & up to 105 GB SSDs
Unlimited bandwidth and 5 FREE cPanel accounts
3 dedicated IP addresses
90-day money-back guarantee
Unlimited websites, domains, and FTP accounts
If you'd like recommendations similar to InMotion Hosting and others in 7 Best VPS Reseller Hosting Providers (Oct. 2023), check out these popular guides. You'll find comparisons of InMotion Hosting to other hosts on pricing, features, support and more:
And of course, if InMotion Hosting is your top choice, you can get started now at just $35.99/month. InMotion Hosting is easy to set up and scale, no matter the size of your next project.
Advertiser Disclosure
HostingAdvice.com is a free online resource that offers valuable content and comparison services to users. To keep this resource 100% free, we receive compensation from many of the offers listed on the site. Along with key review factors, this compensation may impact how and where products appear across the site (including, for example, the order in which they appear). HostingAdvice.com does not include the entire universe of available offers. Editorial opinions expressed on the site are strictly our own and are not provided, endorsed, or approved by advertisers.
Our Editorial Review Policy
Our site is committed to publishing independent, accurate content guided by strict editorial guidelines. Before articles and reviews are published on our site, they undergo a thorough review process performed by a team of independent editors and subject-matter experts to ensure the content's accuracy, timeliness, and impartiality. Our editorial team is separate and independent of our site's advertisers, and the opinions they express on our site are their own. To read more about our team members and their editorial backgrounds, please visit our site's About page.