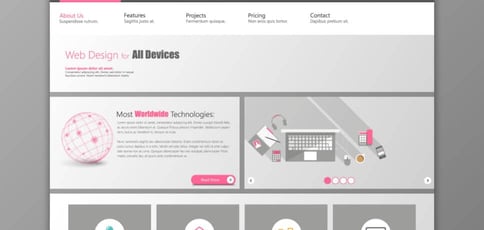 So you're creating a WordPress site and searching for a theme that not only looks nice and functions well, but really resonates with your target audience. Most of us running a website have been at this point as we all want the same thing: a design that packs a punch (in a figurative sense) and achieves the primary goal for your site.
After all, a WordPress theme is the basis for every piece of the frontend design puzzle, from the color palette and typography to page layouts, sizing, and so on. Hence, picking the right one that effectively highlights the type of information you want is important, although the choice may not be easy.
The good news is that there is a range of web hosts with free WP themes for you to give a spin before making an investment. Variety is the spice of life, they say, so we curated a list of hosting providers that offer the most options and deliver a consistent hosting service.
1. Bluehost: 200+ Free Themes
No list of WordPress-friendly hosting is complete without mentioning Bluehost. The reasons for this are many, most stemming from a finely-tuned WordPress-centric experience featuring one-click installations, simple account management, Cloudflare CDN, and more. The fact that Bluehost is one of only three hosting providers recommended by WordPress itself has got to count for something, right?
Recommended by WordPress.org since 2005
Automatic WordPress updates and initial install
FREE WordPress themes in the Bluehost Marketplace
24/7 support via live chat, phone, and email
Get exclusive discounts on WordPress plans
WORDPRESS
RATING 4.9 ★★★★★ Our Review
Bluehost: Our Expert's Review
Ryan Frankel (HostingAdvice.com): Bluehost's WordPress hosting packages are aimed at first-time site owners and personal bloggers. These services come at a premium compared to the standard Bluehost web hosting (basic shared hosting) plans, but the WordPress optimization and platform-specific resources are arguably worth the cost. Go to full review »
| Money Back Guarantee | Disk Space | Domain Name | Setup Time |
| --- | --- | --- | --- |
| 30 days | 50 GB SSD – 100 GB SSD | FREE (1 year) | 7 minutes |
There are more than 200 free WP themes to choose from, along with various customizations. In the Bluehost Marketplace, you can filter out Bluehost-Certified themes that have been vetted based on specific guidelines like design quality, responsiveness, compatibility, quick load times, and so on. In other words, these themes meet the company's criteria for support and functionality so you can't go wrong.
Another great aspect is the level of support you get, from technical to full-service design advice. This is particularly useful for first-time site owners and those who want to try a few different looks but don't have the know-how to deal with broken themes and all the commotion they cause.
See our full review of Bluehost >>
2. InMotion Hosting: 200+ Free Themes
With more than 200 free templates, InMotion Hosting is one of the web hosts with free WP themes that offers the most just by sheer numbers. It's a no-hassle affair to implement and edit them, and since the selection covers most niches, you'll have more than enough choices to find a suitable look for your site. You can also add a WordPress plugin with ease.
Up to 12x faster WordPress hosting
FREE SSL certificate and SSD storage
Automatic WordPress plugin, theme, and core updates
Features a FREE drag-and-drop WP page editor
Premium themes and plugin subscriptions
WORDPRESS
RATING 4.9 ★★★★★ Our Review
InMotion: Our Expert's Review
PJ Fancher (HostingAdvice.com): InMotion Hosting, long known for affordable and high-performance shared hosting options, entered the WordPress space with a solid option built upon the company's reputation for great support and reliability. Build on an all-SSD infrastructure, InMotion's inherently quick speeds make the infrastructure a perfect fit for delivering rapid WordPress page loads. Go to full review »
| Money Back Guarantee | Disk Space | Domain Name | Setup Time |
| --- | --- | --- | --- |
| 90 days | 100 GB – Unlimited NVMe SSD | FREE (1 year) | 5 minutes |
The large number of free themes is just a small part of its charm. WordPress comes preinstalled with automatic updates to boot, and there's a free BoldGrid page builder included with every shared hosting plan that eliminates the need for shortcodes or coding skills. You also get a free domain name with ample features to scale as you see fit.
The WordPress-optimized server stack, free SSDs, and multiple datacenters, together with free data backups are big pluses for performance-focused users or indeed anyone looking for swift WordPress page loads and numerous style possibilities.
See our full review of InMotion >>
3. Dreamhost: 200+ Free Themes
Whether you aim to take full control of your server or let a team of experts handle everything for you, Dreamhost has you covered. With a hosting service specifically optimized for WordPress, the company rounds off the trinity of hosting providers officially approved by the world's most popular content management system.
WordPress hosting for up to unlimited sites
FREE WordPress website migration
Fully managed hosting with DreamPress plan
NEW WordPress website builder tool
1 of 3 providers endorsed by WordPress.org
WORDPRESS
RATING 4.9 ★★★★★ Our Review
DreamHost: Our Expert's Review
Laura Bernheim (HostingAdvice.com): One of only three hosting providers recommended by the WordPress Core team, DreamHost has actively contributed to the WordPress community for more than a decade. The company's platform is optimized for the incredibly popular content management system, and plans include easy setup, automated updates and backups, unlimited bandwidth, and 24/7 specialized support. Go to full review »
| Money Back Guarantee | Disk Space | Domain Name | Setup Time |
| --- | --- | --- | --- |
| 97 days | unlimited | FREE (1 year) | 4 minutes |
It's easy to see why. You get the 100% uptime guarantee included with each WordPress hosting service and reliable and speedy managed WordPress hosting plans that deliver security, auto-updates, and top-notch support. You also get a 97-day money-back guarantee (arguably the longest in the industry) in case you find something is not up to snuff.
When you factor in 200+ themes at your disposal, you're hard-pressed to pass up what Dreamhost offers. As is the case with SiteGround, themes come with industry-specific text and images. To customize them further, you can use the drag-and-drop website builder that's been recently retooled to further simplify getting started and makes it easier to edit and manage your site as it grows.
See our full review of Dreamhost >>
4. Hostinger: 130+ Free Themes
There is a lot to like about what Hostinger brings to the table. Let's start with a one-click installation, fast load times (courtesy of LiteSpeed web servers), and a bunch of freebies that include a website builder and domain. Among notable prime hosting features is the all-in-one server security from BitNinja that contains anti-malware, a web application firewall, and DDoS detection.
1-click WP install, PHP 7+, HTTP/2, and NGINX
All-in-one security protections from BitNinja
WordPress optimizations boost performance
No price markup for WordPress services
Daily backups and FREE SSL certificate
WORDPRESS
RATING 4.9 ★★★★★ Our Review
Hostinger: Our Expert's Review
Laura Bernheim (HostingAdvice.com): As much as we love WordPress, one of our biggest pet peeves is when hosting providers exploit the popularity of the world's most-used content management system by offering so-called WordPress hosting that, in reality, is exactly the same as the host's shared server plans. Fortunately, Hostinger's ultra-fast infrastructure and easy access to SSL certificates and backups sets up the company to outperform the vast majority of the violators of our admittedly made-up rule. Go to full review »
| Money Back Guarantee | Disk Space | Domain Name | Setup Time |
| --- | --- | --- | --- |
| 30 days | 50 GB SSD – 200 GB SSD | FREE (1 year) | 4 minutes |
The provider is commonly associated with affordable shared hosting plans, and that's exactly what you get with WordPress hosting too. Pair that with extra optimization features aimed at boosting WP performance and you end up with a package that is hard to beat in terms of price-to-performance ratio.
When it comes to free themes, you have some 130 or so to choose from (including a Hostinger-inspired blog theme), divided into various kinds of business niches. The in-house website builder makes it easy to switch out and give a few test drives before you settle on a particular style.
Hostinger also provides plenty of tutorials on all things themes in case you want to export a theme, delete it, or modify it to your heart's content.
See our full review of Hostinger >>
5. GoDaddy: 70+ Free Themes
A staple at top web hosting companies, GoDaddy offers a whole lot of goodies aimed at all kinds of WordPress users. It makes WordPress hosting easy and offers complete management of your site, built-in 24-hour malware scanning and removal, free SSL, daily backups, and automatically updated WP software.
1-click WordPress installs via cPanel or Plesk
FREE domain from the world's #1 registrar
Experience 24/7 expert support
Award-winning security monitoring
FREE year of Office 365 business email services
WORDPRESS
RATING 4.4 ★★★★★ Our Review
GoDaddy: Our Expert's Review
Ryan Frankel (HostingAdvice.com): As champions of low-cost, high-impact hosting, GoDaddy understandably offers a slew of services geared for all levels of WordPress users. Starting with the company's basic shared hosting services, which start at $2.99 per month, each GoDaddy customer who signs up for an annual plan receive a free domain name and the power to control their site via the cPanel or Plesk control panels. Go to full review »
| Money Back Guarantee | Disk Space | Domain Name | Setup Time |
| --- | --- | --- | --- |
| 30 days | 30 GB SSD – Unlimited SSD | FREE (1 year) | 6 minutes |
Thanks to load-balanced servers, the platform is optimized for WordPress, with additional site optimization tools to improve search rankings and site speed available for good measure. More than 200 server locations guarantee your site will be in great hands, ready to load at a moment's notice and handle traffic spikes if needed.
Moving on, 70+ free themes spread across a dozen categories, see to it that you'll have enough alternatives to capture your audience's attention. These come prebuilt, so all you have to do is pick one and let the platform do its magic. Naturally, an easy-to-use interface allows you to perform a few modifications here and there to make the theme truly your own.
See our full review of GoDaddy >>
6. SiteGround: 40+ Free Themes
SiteGround, another provider endorsed by the good people at WordPress, caters to a broad spectrum of users, from newbies to web owners who like to tinker around and delve deeper under the proverbial hood. For the latter, there are custom software solutions, three layers of caching for performance, and pre-installed Git.
Officially endorsed by WordPress.org
FREE migration plugin or automated installation
Pre-installed Git, 3 caching levels, and FREE CDN
FREE WP setup wizard, staging, and auto-updates
Fast, 24/7 support via custom chat system
WORDPRESS
RATING 4.9 ★★★★★ Our Review
SiteGround: Our Expert's Review
Alexandra Anderson (HostingAdvice.com): Want a hassle-free, WordPress-optimized hosting service. SiteGround has thought of everything you need to get your site up and running. Go to full review »
| Money Back Guarantee | Disk Space | Domain Name | Setup Time |
| --- | --- | --- | --- |
| 30 days | 10 GB SSD – 40 GB SSD | New or Transfer | 6 minutes |
The platform is endearingly beginner-friendly thanks to an automated WP installation that makes everything easy, while a special WordPress Starter wizard delivers a fully functional website in mere minutes without the need for previous tech expertise. It's worth mentioning that all plans come with single-click installations, automatic updates to the WordPress Core, and command line management (WP-CLI), to name a feature or two.
SiteGround offers 40-something free themes for your perusal via the aforementioned WordPress Starter. These come pre-populated with industry-specific sample content, which makes it a bit easier to launch your piece of digital real estate or, at the very least, get a feel for a specific look.
See our full review of SiteGround >>
What Is a WordPress Theme?
A WordPress theme is a combination of elements that include website template files, stylesheets, graphics, and code that make up the design of your WordPress site without altering the core software. Besides the aesthetic side, a WP theme also controls certain parts of your site's functionality. Simply put, a theme takes charge of how colors, typography, page layout, widget placement, occasional plugin, and any other design element and functionality are displayed to your visitors.
How Do I Get WordPress Themes for Free?
Generally speaking, there are three ways you can install a free WordPress theme:
Download and install from the official directory or hosting provider
Manually upload a theme .ZIP File
Install via FTP
We've written a detailed breakdown of all three options so be sure to take a look if you need assistance.
Can I Get Free WordPress Hosting?
Of course, but you should be aware of all the limitations of free hosting. There's usually some kind of trade-off (it's free, after all), which usually means contending with ads, low uptime, limited pages and bandwidth, no customer support, and so on.
Free WordPress hosting is fine for students and people who need a test WordPress website or simple sites for basic purposes. In pretty much every other case, shared hosting is a far better and, dare I say, sensible choice as it only costs a few dollars each month (as evidenced in the link above). The competition in the web hosting landscape is huge, which is why even the cheapest hosting plan from virtually any web host has an enticing offer replete with benefits.
What Are the Disadvantages of Free WordPress Themes?
While it's hugely beneficial to have options with no strings attached, free themes (like free hosting plans) also come with a few disadvantages.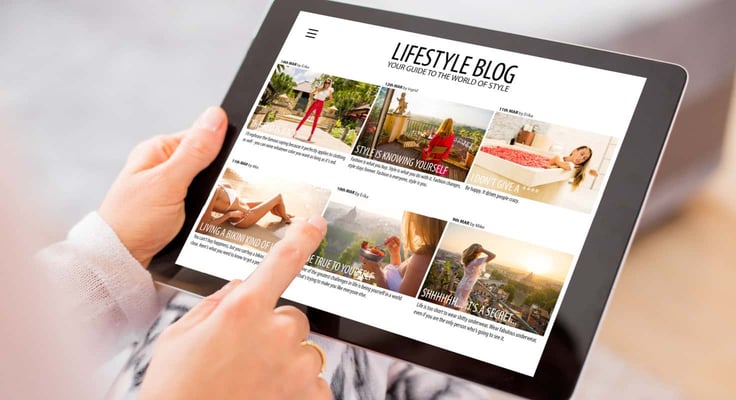 For starters, the level of support for a free WordPress theme is minimal to non-existent in some cases. This is very important because it's not uncommon for WordPress to release an update that's incompatible with certain themes. If the authors of these themes don't follow suit, especially if they designed paid themes that require more of their attention (it's a business, after all), the end result is a broken website. Some themes have dedicated community forums that provide guidelines on how to fix the issues, but typically, it's up to you to implement them whether you have the know-how or not.
Then, there's the stripped-down functionality. Premium themes generally come with more features and regular support and updates. These are essential for users who require more out of their site, whether in terms of capabilities, finesse, or something else. Free themes tend to have limited customization possibilities, which may result in a generic design and require a page builder or some coding on your behalf to personalize it.
Step Into WordPress Pastures at No Cost
One of the first steps in creating your WordPress site is to select a theme that ticks all the boxes. Free themes generally do the trick, more so if you're on a tight budget and every dollar counts. You get nice looks, a bit of flair, and decent functionality. In case you need more, the web hosts with free WP themes in this post offer affordable plans that are sure to fill the gaps you may have.
A word of advice: Take your time in researching the winning theme. Read reviews, check the ratings, and if possible, consult with other site owners to verify it's easy to make changes to the site and that every feature works as advertised. You want a theme that has the general feel you're looking for and is comfortable to use.
Otherwise, the lack of support will be a major pain in the behind if a theme breaks your site. But hey, that's what premium themes are for!
Further Reading: "6 Web Hosts with Free WP Themes (Oct. 2023)"
Hopefully, our recommendation of Bluehost fulfills all your web hosting needs. Starting at just $2.95 per month and rated 4.9 overall, Bluehost gives users plenty of bang for the buck. Among our favorite features:
Recommended by WordPress.org since 2005
Automatic WordPress updates and initial install
FREE WordPress themes in the Bluehost Marketplace
24/7 support via live chat, phone, and email
Get exclusive discounts on WordPress plans
If you'd like recommendations similar to Bluehost and others in 6 Web Hosts with Free WP Themes (Oct. 2023), check out these popular guides. You'll find comparisons of Bluehost to other hosts on pricing, features, support and more:
And of course, if Bluehost is your top choice, you can get started now at just $2.95/month. Bluehost is easy to set up and scale, no matter the size of your next project.
Advertiser Disclosure
HostingAdvice.com is a free online resource that offers valuable content and comparison services to users. To keep this resource 100% free, we receive compensation from many of the offers listed on the site. Along with key review factors, this compensation may impact how and where products appear across the site (including, for example, the order in which they appear). HostingAdvice.com does not include the entire universe of available offers. Editorial opinions expressed on the site are strictly our own and are not provided, endorsed, or approved by advertisers.
Our Editorial Review Policy
Our site is committed to publishing independent, accurate content guided by strict editorial guidelines. Before articles and reviews are published on our site, they undergo a thorough review process performed by a team of independent editors and subject-matter experts to ensure the content's accuracy, timeliness, and impartiality. Our editorial team is separate and independent of our site's advertisers, and the opinions they express on our site are their own. To read more about our team members and their editorial backgrounds, please visit our site's About page.