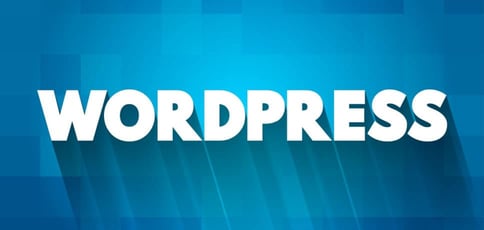 If you're looking for the best cheap WordPress hosting, you have come to the right place. WordPress is one of the most used software for website building today. So it's no surprise that users looking to create their first websites will come to WordPress to jump-start their journey. Fortunately, you don't have to break the bank to get a quality WordPress hosting experience, either.
Although WordPress powers some of the biggest names on the web, it doesn't mean the CMS is out of reach for the average user. After all, WordPress Founder Matt Mullenweg developed the software to democratize the internet. Since 2003, WordPress has helped users without technical backgrounds build websites and do so effectively, no matter the use case.
All different kinds of people and industries use WordPress to create their web presence, as the open-source CMS is extremely flexible, with tons of themes suitable for various needs and design tastes. Whether you're a beginner or an experienced website owner, WordPress can offer the tools you need to build a robust website platform for your long-term goals. And you won't need a line of code to do it.
Below, we go through our top web hosts for best cheap WordPress hosting plans and dive deeper into what makes WordPress hosting so valuable.
1. Bluehost — Best Overall
Recommended by WordPress experts, Bluehost tops off our list for its reliable service and well-rounded WordPress hosting environment. The hosting company is dedicated to helping users along their WordPress journey and offers a simplified approach to web hosting. Its WordPress-optimized hosting plans give users all the tools and platform-specific features they need to get started on their goals. Bluehost prioritizes reliability with features including automated security updates, backup data protection, and 24/7 customer support, giving users peace of mind.
Aimed at first-time website owners and bloggers, the Bluehost platform is easy to understand and built for quick and simple navigation. WordPress users can appreciate its sleek dashboard that flows straight into web design after a fast, one-click WordPress installation. Its shared hosting plans guarantee unlimited bandwidth and great speed backed by SSD storage. Every WordPress website hosted by Bluehost gets a free domain name, SSL encryption, and CDN.
Bluehost also offers a managed WordPress hosting service, WP Pro, for users in need of a less hands-on server experience and more enhanced tools. Users can expect 100-plus free WordPress theme collection, malware detection and removal, a WordPress staging environment, and lower server density for higher performance. Bluehost truly excels at helping launch its users' online presence, whether that's a WordPress blog or an eCommerce store.
Recommended by WordPress.org since 2005
Automatic WordPress updates and initial install
FREE WordPress themes in the Bluehost Marketplace
24/7 support via live chat, phone, and email
Get exclusive discounts on WordPress plans
WORDPRESS
RATING 4.9 ★★★★★ Our Review
Bluehost: Our Expert's Review
Ryan Frankel (HostingAdvice.com): Bluehost's WordPress hosting packages are aimed at first-time site owners and personal bloggers. These services come at a premium compared to the standard Bluehost web hosting (basic shared hosting) plans, but the WordPress optimization and platform-specific resources are arguably worth the cost. Go to full review »
| Money Back Guarantee | Disk Space | Domain Name | Setup Time |
| --- | --- | --- | --- |
| 30 days | 50 GB SSD – 100 GB SSD | FREE (1 year) | 7 minutes |
2. Hostinger — Most Affordable
Hostinger offers low-priced plans with features ideal for novice website owners. Although its pricing is tough to beat, Hostinger's affordability is not its only highlight. Hostinger builds its WordPress packages with users in mind. Plans start from $1.99, and users can expect multiple WordPress-specific tools, including a WordPress starter site-building wizard, managed auto-updates, WordPress support, and tutorials. The Hostinger team also does free site migrations.
Hostinger allows users to create and run unlimited websites on a single WordPress installation with its WordPress Multisite feature. That way, users can keep everything under one roof. As for other optimizations, Hostinger also uses LiteSpeed Cache for WordPress site acceleration, which also supports its Multisite features and WooCommerce. For more tech-savvy users, WP-CLI enables users to update their WordPress plugin collections and other configurations using command lines. This tool also gives users more control over their WordPress website.
Hostinger's LiteSpeed servers, coupled with its WordPress optimizations, boost performance for every single WordPress user. Hostinger also offers a free domain name, SSL certificates, an email account, a Cloudflare DNS firewall, and multiple datacenter locations for greater and more secure reach.
1-click WP install, PHP 7+, HTTP/2, and NGINX
All-in-one security protections from BitNinja
WordPress optimizations boost performance
No price markup for WordPress services
Daily backups and FREE SSL certificate
WORDPRESS
RATING 4.9 ★★★★★ Our Review
Hostinger: Our Expert's Review
Laura Bernheim (HostingAdvice.com): As much as we love WordPress, one of our biggest pet peeves is when hosting providers exploit the popularity of the world's most-used content management system by offering so-called WordPress hosting that, in reality, is exactly the same as the host's shared server plans. Fortunately, Hostinger's ultra-fast infrastructure and easy access to SSL certificates and backups sets up the company to outperform the vast majority of the violators of our admittedly made-up rule. Go to full review »
| Money Back Guarantee | Disk Space | Domain Name | Setup Time |
| --- | --- | --- | --- |
| 30 days | 50 GB SSD – 200 GB SSD | FREE (1 year) | 4 minutes |
3. InMotion Hosting — High Performance
If your online project lives for speed, InMotion Hosting is your web hosting provider. Its hosting platform boasts some of the fastest WordPress hosting speeds in the industry, and InMotion Hosting continues to evolve to provide the best performance to its users. InMotion Hosting now offers NVMe SSD storage on all of its WordPress plans, whether for shared hosting or VPS hosting. Its packages include PHP workers, unlimited bandwidth, free CDN, and UltraStack infrastructure for optimal WordPress performance.
Other than speed, InMotion Hosting also shows its reliability with its website security and stability. Its hosting platform handles any threats that may come your way by leveraging web application firewalls, malware protection, and backup tools. The team also offers free lifetime SSL encryption. Users can also count on its fantastic customer support team to help with their technical issues through 24/7 live chat, phone, and email assistance.
InMotion Hosting makes everything simple, right down to setup. No need to install WordPress as InMotion handles setup and preinstalls the software at checkout. InMotion Hosting even has its own free drag-and-drop website builder, BoldGrid, which users can leverage for easy site design. To put the cherry on top, InMotion Hosting also provides multiple free premium plugins and a custom WordPress theme catalog to flex your creative side.
Up to 12x faster WordPress hosting
FREE SSL certificate and SSD storage
Automatic WordPress plugin, theme, and core updates
Features a FREE drag-and-drop WP page editor
Premium themes and plugin subscriptions
WORDPRESS
RATING 4.9 ★★★★★ Our Review
InMotion: Our Expert's Review
PJ Fancher (HostingAdvice.com): InMotion Hosting, long known for affordable and high-performance shared hosting options, entered the WordPress space with a solid option built upon the company's reputation for great support and reliability. Build on an all-SSD infrastructure, InMotion's inherently quick speeds make the infrastructure a perfect fit for delivering rapid WordPress page loads. Go to full review »
| Money Back Guarantee | Disk Space | Domain Name | Setup Time |
| --- | --- | --- | --- |
| 90 days | 100 GB – Unlimited NVMe SSD | FREE (1 year) | 5 minutes |
4. GoDaddy — Top Domain Services
Domains play an essential role in the website-building process. If you want to prioritize domain names in your approach, you should take a look at GoDaddy. GoDaddy is the number #1 domain registrar worldwide. Users can choose from millions of top-level domains for the best moniker for their WordPress website. But GoDaddy's services aren't limited to domain registration and DNS privacy.
GoDaddy's WordPress plans are pretty comprehensive and have access to all the capabilities of its intuitive website builder and thousands of free themes and plugins. The hosting company optimizes its WordPress plans with features tailored to the WordPress environment. Its platform already has WordPress preinstalled and comes with automatic WordPress core software and security updates. GoDaddy also offers a staging site and developer access for more customization.
Users can migrate their WordPress sites with one click through GoDaddy's auto-migration feature. The GoDaddy team also backs up sites nightly and checks for malware threats. Users won't have to worry about performance, as GoDaddy provides a CDN boost and hosting backed by load-balanced servers for every WordPress plan.
1-click WordPress installs via cPanel or Plesk
FREE domain from the world's #1 registrar
Experience 24/7 expert support
Award-winning security monitoring
FREE year of Office 365 business email services
WORDPRESS
RATING 4.4 ★★★★★ Our Review
GoDaddy: Our Expert's Review
Ryan Frankel (HostingAdvice.com): As champions of low-cost, high-impact hosting, GoDaddy understandably offers a slew of services geared for all levels of WordPress users. Starting with the company's basic shared hosting services, which start at $2.99 per month, each GoDaddy customer who signs up for an annual plan receive a free domain name and the power to control their site via the cPanel or Plesk control panels. Go to full review »
| Money Back Guarantee | Disk Space | Domain Name | Setup Time |
| --- | --- | --- | --- |
| 30 days | 30 GB SSD – Unlimited SSD | FREE (1 year) | 6 minutes |
5. HostGator — Best cPanel Environment
Like its sister company Bluehost, HostGator excels as a WordPress hosting provider by offering platform-specific tools and a simple user experience. HostGator delivers a fantastic managed WordPress platform for users who want more control and ease. Its sleek and intuitive control panel makes managing a WordPress website a breeze. Every WordPress hosting plan includes a free domain name, an SSL certificate, unlimited bandwidth, and email.
HostGator puts the control back in the user's hands by allowing users to easily complete several tasks, including setting up auto-backups, accessing one-click restores, and installing WordPress without hassle. Its managed platform is also optimized for performance with cloud resources, multiple layers of caching tools, and a complimentary CDN. Users can also leverage 2.5x faster loading speeds for their WordPress website or blog. If you plan to elevate your online presence with marketing, HostGator can help you get started with a $500 Google Ads spend match credit.
HostGator also goes the extra mile by providing top-level website security. The team offers free SiteLock and CodeGuard on every shared WordPress hosting plan. These tools protect websites from viruses and malware while maintaining daily backups to secure web files and databases.
Managed WordPress hosting on shared servers
WordPress is preinstalled on all plans
Unlimited email addresses hosted at your domain
99.9% uptime guarantee for your blog
$150 in Google Ads spend match credit
WORDPRESS
RATING 4.8 ★★★★★ Our Review
HostGator: Our Expert's Review
Ryan Frankel (HostingAdvice.com): HostGator is great for all things shared hosting, and application-specific services — such as the classic one-click-install WordPress hosting — are no exception. The team recently updated its already clean and intuitive HostGator cPanel dashboard, wherein users can find a myriad of free apps and scripts to install, including WordPress. Go to full review »
| Money Back Guarantee | Disk Space | Domain Name | Setup Time |
| --- | --- | --- | --- |
| 30 days | Unlimited | New or Transfer | 4 minutes |
What is WordPress Hosting?
WordPress hosting isn't your typical web hosting. It differs from other website hosting forms as it doesn't have any specific server distinction. Web hosts can offer a WordPress plan combined with the resources of dedicated hosting or even a cloud server. Instead, WordPress hosting was made to accommodate the WordPress software and platform itself. WordPress powers more than 40% of the web. With so many people using its platform, it's no surprise that a hosting form was developed to cater to its specific environment.
WordPress hosting is a server environment designed with WordPress in mind that offers features tailored to the software. A WordPress host usually optimizes its hosting platform for WordPress with additional resources tailored to the experience. Web hosting companies also tweak their servers to accommodate the WordPress software so it makes page loads faster and secures WordPress-specific vulnerabilities. Other features web hosts may include in their plans are one-click WordPress installations, specialized caching, WordPress support, and staging areas.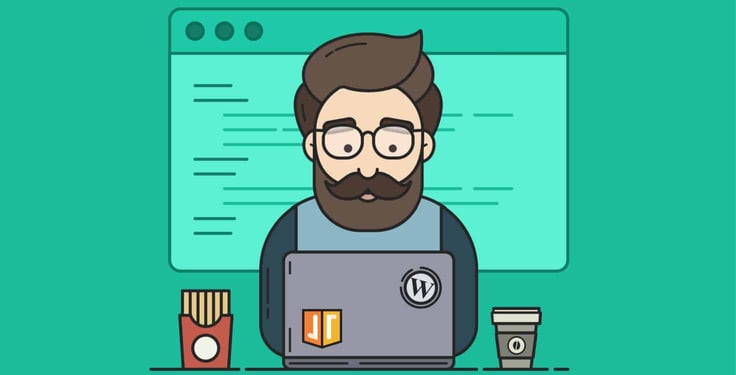 If you truly want an all-in-one WordPress experience, you can also leverage the services of a WordPress hosting company that only specializes in the CMS. Providers, including WP Engine and WPX Hosting, offer users a complete, tailored hosting environment with perks such as WordPress tutorial access, custom themes and plugins, and specialized platform technology.
A WordPress hosting provider may also offer managed WordPress hosting. Managed services allow users to leave all of their server maintenance and other related tasks in the hands of their web hosting provider. When it comes to managed WordPress hosting, web hosts usually include automatic WordPress updates, daily backups, troubleshooting from a WordPress expert, and so forth. Managed hosting is more costly than standard hosting plans but can be worth the splurge for easier website management and upkeep.
Can I Get Free WordPress Hosting?
The short answer is yes. Many web hosting services offer free hosting plans. Shared servers typically power these plans, although these servers may not be as powerful as those of other budget hosts. However, free web hosts don't offer server platforms specifically optimized for WordPress.
Their plans may include a one-click script installer for a WordPress installation, but that's where the tailored features end. Platform-specific features, such as WordPress Multisite and cache that help boost and simplify website performance, will be hard to find.
If you want free WordPress hosting, we advise you to do homework on the web host before committing. Unfortunately, zero cost doesn't come without several drawbacks. Many hosts find ways to offset the revenue they're not collecting by sacrificing quality and adding ads to their hosted websites.
Users don't get the robust features they would receive with a premium plan. Free plans also lack essentials and other free perks, including free domain registration, SSL certificates, an email account, security protection, and 24/7 customer support.

Another free option users can consider is WordPress.com, which sets users up with everything they need to start a WordPress site. Not to be confused with WordPress.org, which is where users go to download the WordPress CMS software, WordPress.com allows users to build websites without having to purchase a third-party hosting package. It's an excellent opportunity for aspiring website owners who want to try WordPress web hosting and management before committing to a paid subscription.
By signing up for WordPress.com, users can access an easy-to-use website builder and start designing right away. But WordPress.com does have its limitations. Users can't register a domain but instead have to settle for a subdomain of WordPress.com. If you want upgraded features, you will need to pay for a premium plan, which is more expensive than other budget hosts with better comprehensive packages.
Which Hosting is Best for WordPress Beginners?
WordPress has helped many novice website owners launch websites over the years, and that's because of its user-friendly interface and no-code building tools. Although the WordPress software makes managing a web presence easier, the hosting environment that comes with it isn't always as simple to maintain for beginners. The level of server maintenance can increase depending on the hosting package.
Each server package offers its benefits. VPS plans offer flexibility, dedicated servers provide control and tons of server space, and shared hosting delivers essential resources on a low budget. Shared hosting makes for a great starting point for beginners with less experience and tech savvy.
Its lower cost leaves room for users to try out hosting without making a considerable investment while finding the resources they need to build a rock-solid website. Shared hosting is also easier to navigate than VPS and dedicated hosting, as the web host takes care of most of the server maintenance for shared plan owners.
But no WordPress hosting plan is alike, even when they share similar features and have the same server type in common. What truly makes them different is the web host behind the services. Each web host has its strengths. While one may prioritize customer support, the other may see performance as more important. So finding a web host that can support you along your new beginnings is also essential.
How Much Should WordPress Hosting Cost Per Month?
The cost for WordPress hosting varies, depending on your needs. Above, we mentioned a little about free WordPress hosting. Setting up a free WordPress site with WordPress.com, for instance, has its perks, but it also has its limitations, especially for users who have growth in mind.
What you plan to do with your WordPress site will help you decide which hosting plan best suits your needs. Every hosting plan has its pricing brackets, so choosing a server type first will help lead you to your budget choice.
Most shared WordPress hosting plans fall between $1.99 and $3.99. Shared hosting is best for more budget-minded users who don't need too many resources. Users can leverage shared hosting to build everything from a personal blog to a small market front.
As for VPS hosting, its plans can cost anywhere from $3.99 to $77.99. The pricing gap is significant for the consideration of managed services and various levels of resource provisioning. Virtual private servers are fantastic for WordPress sites that receive tons of traffic and for users who value customization and flexibility.

Users can also leverage a managed WordPress plan. These plans usually range from $1.99 to $11.99, depending on the level of support and resources you receive. Managed WordPress hosting plans are optimized for WordPress performance and typically include various platform-specific features. Users can expect their web host to take care of most updates and security fixes that come along with the WordPress software.
WordPress plans come in all shapes and sizes. You can choose a WordPress-optimized hosting plan or even go for a dedicated server plan that includes WordPress installation. Whatever you choose, make sure to look for the essentials.
A WordPress host should offer domain registration, SSL certificates, SSD storage, and backups. Other features that are more WordPress-based include plugins and theme collections, server maintenance, WordPress support, and advanced functionality and developer tools, such as WP-CLI and staging areas.
Choose the Host with the Best Experience for You
Every host has to deliver an excellent experience for its guests to stay and enjoy their party, but that doesn't mean every party is for everyone. Similar to party hosts, many hosting companies put their best foot forward to capture their specific audience base.
But it's up to the user to determine if a particular web host's server environment works for their online project or long-term goals. To choose the best WordPress hosting, you must align the host's capabilities with your vision.
There is a plan for every WordPress user out there. Choosing the best WordPress hosting plan for you comes down to your goals. If you plan on creating a small personal blog, shared hosting can be a great starting point. Users with more long-term growth in mind can leverage the services of a VPS plan. Business owners with less time on their hands may opt for a managed WordPress platform.
Every hosting plan is different, and so are hosting customers. So go for the best experience for you.
Further Reading: "5 Cheapest WordPress Hosting Providers (Oct. 2023)"
Hopefully, our recommendation of Bluehost fulfills all your web hosting needs. Starting at just $2.95 per month and rated 4.9 overall, Bluehost gives users plenty of bang for the buck. Among our favorite features:
Recommended by WordPress.org since 2005
Automatic WordPress updates and initial install
FREE WordPress themes in the Bluehost Marketplace
24/7 support via live chat, phone, and email
Get exclusive discounts on WordPress plans
If you'd like recommendations similar to Bluehost and others in 5 Cheapest WordPress Hosting Providers (Oct. 2023), check out these popular guides. You'll find comparisons of Bluehost to other hosts on pricing, features, support and more:
And of course, if Bluehost is your top choice, you can get started now at just $2.95/month. Bluehost is easy to set up and scale, no matter the size of your next project.
Advertiser Disclosure
HostingAdvice.com is a free online resource that offers valuable content and comparison services to users. To keep this resource 100% free, we receive compensation from many of the offers listed on the site. Along with key review factors, this compensation may impact how and where products appear across the site (including, for example, the order in which they appear). HostingAdvice.com does not include the entire universe of available offers. Editorial opinions expressed on the site are strictly our own and are not provided, endorsed, or approved by advertisers.
Our Editorial Review Policy
Our site is committed to publishing independent, accurate content guided by strict editorial guidelines. Before articles and reviews are published on our site, they undergo a thorough review process performed by a team of independent editors and subject-matter experts to ensure the content's accuracy, timeliness, and impartiality. Our editorial team is separate and independent of our site's advertisers, and the opinions they express on our site are their own. To read more about our team members and their editorial backgrounds, please visit our site's About page.