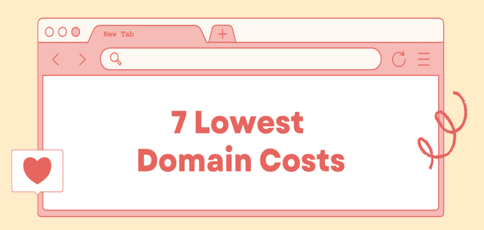 Let's be honest: Everybody wants the best of both worlds. So when you find a hosting provider that seems great on the surface, it's only natural to weigh the other factors that play into the price to see what it's really all about — such as security, storage, and, of course, whether a domain is included.
You may be thinking, "Domains are standard, so why should they cost more than a few dollars a year?" The cost ultimately depends on the hosting provider and the additional features it offers. If domains aren't a primary focus, it's understandable to see a slight price increase. But offering more appealing and competitive prices makes sense if it prioritizes selling domains.
It's not always easy to know which providers offer the lowest domain hosting options, which is why we've compiled a list of the seven lowest domain costs with hosting. So if you're looking for cheap domain registration, look no further: You, too, can get the best bang for your buck with our top-ranked list of providers.
For Your Information: These prices are estimated based on the .com domain extension or top-level domain (TLD) for consistency. Note that other TLDs may vary in price.
1. Hostinger: $1.99 First Year ($9.99 Renewal Price)
Hostinger rates are incredibly competitive, so there's no question why it's come out on top: With a free domain name for the first year, renewal costs are less than $10.00/year! The best part is you can also choose premium hosting plans without paying more for your domain, which allows you to access more features and added benefits without a change in domain price.
Unlimited everything, from storage to databases
FREE site builder & WP performance upgrades
FREE daily or weekly backups
Custom control panel and auto-installation scripts
SSH access & unlimited FREE SSL certificates
CHEAP
RATING 4.9 ★★★★★ Our Review
Hostinger: Our Expert's Review
Laura Bernheim (HostingAdvice.com): As the shared hosting market becomes increasingly saturated, unlimited storage, bandwidth, and email accounts have become surprisingly average. Hostinger, however, extends the routine, expected metrics to greater lengths — the number of websites, databases, FTP users, subdomains, and parked domains are all unrestricted for most customers. Go to full review »
| Money Back Guarantee | Disk Space | Domain Name | Setup Time |
| --- | --- | --- | --- |
| 30 days | 50 GB SSD – 200 GB SSD | FREE (1 year) | 3 minutes |
With the base plan, you get up to 100 websites, unlimited bandwidth, and a good amount of storage. No matter which plan you choose, Hostinger has something for everyone and is perfect for personal websites and SMBs craving an affordable yet feature-rich hosting and domain solution. (And if you want other TLDs, there's plenty to choose from — like .online, which is less than $1 a year.)
2. IONOS: $1.00 First Year ($17 Renewal Price)
IONOS offers a free domain for the first year and a decent renewal cost of less than $20.00/year. With IONOS, you can also benefit from the features of its Start plan, which includes decent storage, a free SSL certificate, and malware protection. You can easily upgrade to the Grow and Boost plans for features that expand on its storage and backup options.
$1/month for 12 months
No hidden fees, pay just $12 at checkout
Easy setup and 24/7 expert support
FREE domain or transfer, plus FREE SSL certificate
Unlimited storage and databases with most plans
CHEAP
RATING 4.8 ★★★★★ Our Review
1&1 IONOS: Our Expert's Review
Alexandra Anderson (HostingAdvice.com): If budget is the main factor on your mind when searching for your next web host, search no more. 1&1 IONOS has an impressive range of robust web hosting and website building packages for what may be the best price we've ever seen in the world of hosting. Go to full review »
| Money Back Guarantee | Disk Space | Domain Name | Setup Time |
| --- | --- | --- | --- |
| 30 days | 10 GB – Unlimited | FREE (1 year) | 4 minutes |
We like IONOS because it has plans that cater to different budgets and needs. From portfolios and eCommerce stores to SMBs and enterprises, IONOS is ideal for just about every website out there. And with WordPress compatibility, you can easily buy your domain and hosting plan and transfer to WordPress or any website that needs WordPress compatibility.
3. InMotion Hosting: $2.29 First Year ($19.99 Renewal Price)
InMotion Hosting appearing on our list comes as no surprise. With InMotion, you can own your website without worrying about price hikes. But InMotion is much more than a domain registrar: If you decide to host with them, you'll get a bunch of benefits — even from its most basic plan, including a massive amount of storage, unlimited bandwidth, access to the in-house Security Suite, and Marketing Tools, and your choice of the datacenter location.
FREE BoldGrid site builder and templates
FREE website, domain, and cPanel migrations
SSD storage makes your site load up to 20x faster
Security suite includes SSL and hack protection
Unlimited bandwidth and email accounts
CHEAP
RATING 4.7 ★★★★★ Our Review
InMotion: Our Expert's Review
PJ Fancher (HostingAdvice.com): InMotion Hosting offers an excellent business-class shared hosting plan — with a price tag lower than several other budget hosts. For the IT crowd in the audience, you'll appreciate SSH access, as well as support for PHP, Ruby, Perl, Python, WP-CLI, and other popular languages. Go to full review »
| Money Back Guarantee | Disk Space | Domain Name | Setup Time |
| --- | --- | --- | --- |
| 90 days | 100 GB SSD – Unlimited | FREE (1 year) | 5 minutes |
InMotion is perfect for startups, eCommerce stores, and developers thanks to its support of eCommerce tools, WordPress, and support for multiple programming languages. InMotion is also expanding. Right now, it has datacenters on the West and East Coasts of the US and, most recently, Amsterdam. The best part about InMotion is its NVMe speeds (10x faster than traditional SSDs), all at less than $50.00/year.
4. HostGator: $2.64 First Year ($19.99 Renewal Price)
HostGator is a known name in the industry thanks to its unlimited storage and unmetered bandwidth — and of course, its free domain for the first year across all of its plans. Even with its most basic plan, you get a decent amount of storage, one-click WordPress installs, with email included (plus all of the goodies mentioned above). And easily upgrade to its other plans for a few dollars more a month without a change in your domain renewal cost.
Host up to unlimited websites on a single plan
FREE SSL certificate included on all plans
Unlimited bandwidth & email addresses
1-click WordPress installs & FREE blog tools
Get 67% OFF by buying 36 months upfront
CHEAP
RATING 4.6 ★★★★★ Our Review
HostGator: Our Expert's Review
Ryan Frankel (HostingAdvice.com): HostGator is a great compromise between performance and price. The company offers unlimited emails, MySQL databases, disk space, and bandwidth, plus one-click installs of popular open-source projects, in addition to a 99. Go to full review »
| Money Back Guarantee | Disk Space | Domain Name | Setup Time |
| --- | --- | --- | --- |
| 30 days | Unlimited | FREE (1 year) | 4 minutes |
HostGator is also well-favored for its WordPress compatibility, making it a perfect choice for those who want managed WordPress hosting solutions. But even if you don't work out of WordPress, no worries: HostGator has web hosting services that are specifically designed for SMBs, web developers, personal websites, enterprise websites, and reseller hosting for those who are interested in starting their own hosting business.
5. Bluehost: $2.95 First Year ($19.99 Renewal Price)
Bluehost has several plans, all with a free domain for the first year and a low-priced renewal cost of just under $20.00/year. Its basic plan gives plenty of storage for personal websites and startups, a free SSL certificate for the first year, access to custom WordPress themes, and a complimentary CDN. And, if you'd like, get add-ons, including CodeGuard and SiteLock for just a few extra bucks a month.
Cheap shared hosting from a trusted provider
Ideal for hosting a WordPress website
FREE Weebly website builder and Cloudflare CDN
Unlimited traffic and 24/7 live chat support
Get 70% off today with our Bluehost coupon
CHEAP
RATING 4.8 ★★★★★ Our Review
Bluehost: Our Expert's Review
Ryan Frankel (HostingAdvice.com): Bluehost pricing is about as competitive as the industry offers. Sign up for a shared hosting plan for as little as $2.95 per month, and WordPress hosting packages are consistently priced; a VPS plan starts at around $19.99 per month; and the dedicated hosting rates are as little as $79.99 per month. Go to full review »
| Money Back Guarantee | Disk Space | Domain Name | Setup Time |
| --- | --- | --- | --- |
| 30 days | 10 GB SSD – 100 GB SSD | FREE (1 year) | 5 minutes |
Bluehost is a great host and domain registrar for small businesses, content creators, startups, eCommerce stores, nonprofits, and charities. (In fact, it offers a discounted hosting rate for nonprofits!) Bluehost has been a leader in the web hosting and domain industry for 20 years and is WordPress's official hosting recommendation. Now that's a hard accreditation to beat.
6. A2 Hosting: $2.99 First Year ($17.99 Renewal Price)
A2 Hosting has a massive list of TLDs available to purchase alone or with one of its impressive hosting plans. A2 offers storage, memory, security features, speed boosts, redundancy guarantees, and more. Even if you choose not to host with A2, you can benefit from its domain add-ons: custom nameservers, DNS management, ID protection, domain theft protection, and access to A2's 24/7/365 "Guru Crew."
FREE Cloudflare CDN and SSD speed boost
Optimized caching and 1-click installs
Unlimited email, domains, and databases
Advanced security and FREE HackScan
24/7 support via phone, chat & tickets
CHEAP
RATING 4.6 ★★★★★ Our Review
A2 Hosting: Our Expert's Review
Alexandra Anderson (HostingAdvice.com): There are plenty of excellent cPanel shared hosting providers out there, so what sets A2 Hosting apart from the rest. Not only does the company offer a ton of features, but it has custom-built its packages for enhanced performance, speed, and security — putting your priorities above pricing. Go to full review »
| Money Back Guarantee | Disk Space | Domain Name | Setup Time |
| --- | --- | --- | --- |
| 30 days | 100 GB SSD – Unlimited SSD | New or Transfer | 4 minutes |
We love A2 Hosting because of its wide variety of features and tools that can satisfy any website owner, from developers to eCommerce shops and everyone in between. A2 supports multiple programming languages and provides staging environments for devs and platforms like Magento, OpenCart, and WooCommerce for online stores. But A2 is also great for personal websites, SMBs, and enterprises — no matter what you're looking for, chances are A2 has it.
7. Weebly: $10.00 First Year ($19.99 Renewal Price)
Weebly is one of the most popular web builders in the industry today. Although Weebly is primarily a web hosting service, its easy-to-use website builder is drag-and-drop based, so you don't have to worry about coding knowledge. But note that while Weebly has a free plan, you'll need to upgrade to a paid plan to buy a domain, which costs $10.00/mo (billed annually).
All-in-one hosting and drag-and-drop builder
Start designing for FREE, upgrade whenever
Easily build a blog, personal site, or online store
100s of FREE templates for websites
$100 credit toward Google advertising
CHEAP
RATING 4.6 ★★★★★ Our Review
Weebly: Our Expert's Review
Alexandra Anderson (HostingAdvice.com): Weebly is a well-known name in the cheap shared hosting space — not necessarily due to competitive pricing but because several of the web's leading low-cost hosting providers have opted to include Weebly software for free, adding value to their existing offerings. It's worth noting Weebly does offer a free plan, but websites are found on a Weebly subdomain and display Weebly advertising. Go to full review »
| Money Back Guarantee | Disk Space | Domain Name | Setup Time |
| --- | --- | --- | --- |
| 30 days | 500 MB – Unlimited | FREE (w/ paid plans) | 3 minutes |
Weebly is perfect for those who want the most managed, seamless web-building experience, which is why it's ideal for small businesses, portfolios, and personal websites. Starting at the basic paid plan, you get a free SSL certificate, third-party embedded code, and the ability to buy or connect to a domain. If you run an eCommerce site, you get even more features, including shopping carts, inventory management, and in-store pickup options.
What Is a Domain?
Your domain, a web address or URL, is like your home address. Just as the mailman delivers your mail to your physical address, your domain is how people find and access your website online.
Let's take HostingAdvice.com as an example. Instead of using a complex string of numbers known as an IP address, users can type in easy-to-remember words, phrases, or names to reach a website.
But your domain is just one part of the entire URL. A URL consists of different components: a scheme (https://), a second-level domain (HostingAdvice), a top-level domain (.com), and optionally, a subdomain (like /blog).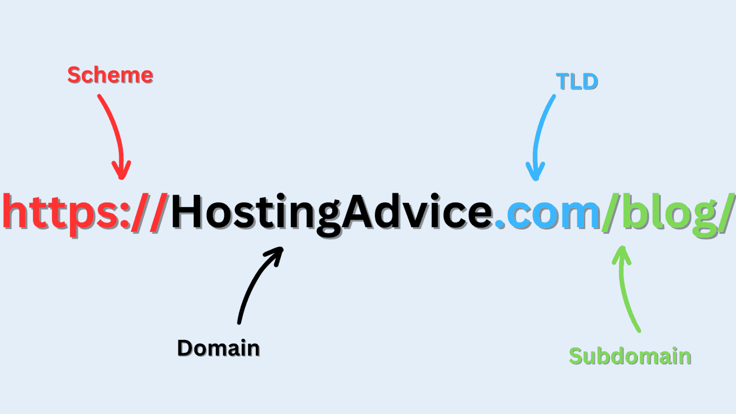 When choosing your domain, you also have the option to select the top-level domain or TLD. The TLD is the "suffix" of your web address, such as .com, .net, .org, or .edu. There are also newer TLDs that can give your website a more unique and personalized touch, like .mom, .prof, .ai, or .site.
What Is A Domain Registrar?
A domain registrar plays a crucial role in managing the reservation and registration of domain names. They are responsible for maintaining the domain name records in the domain name system (DNS), allowing you to gain ownership and control over your chosen domain name and domain transfer capabilities.
When you purchase a domain name from a registrar, you enter into a partnership with them. They're supposed to assist you with essential tasks such as domain renewal, transfers, or termination. For example, if you initially bought your domain name from Namecheap but decided to transfer it to Hostinger, Namecheap would make the transfer process smooth and seamless.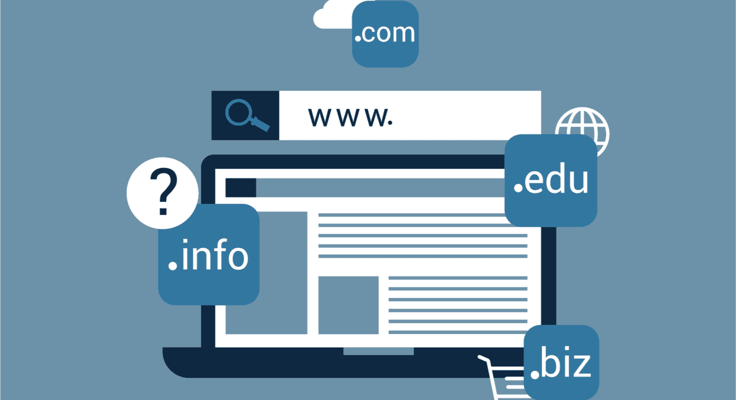 Not just any website can sell you a domain, though. Registrars must be accredited by a generic top-level domain (gTLD) registry or a country code top-level domain (ccTLD) registry, such as the Internet Corporation for Assigned Names and Numbers (ICANN).
Accredited domain registrars also list you on WHOIS. WHOIS is a record listing that identifies who owns the domain and how to get in contact with them. Also called domain privacy, WHOIS privacy protects your personal information by replacing it with a forwarding service so your actual contact information isn't public. Many registrars include free WHOIS privacy as part of their domain registration.
See the best domain registrars with hosting >>
What Types of Domains Are There?
There are four main types of top-level domains or domain extensions:
When choosing your domain extension, consider your audience, location, and branding preferences. For example, the new gTLD .me is gaining popularity for freelancers' websites, portfolios, résumés, and blogs.
What Are Important Features For a Cheap Domain Registrar?
With nearly 2,500 ICANN-accredited domain registrars, there's a lot of variety when choosing a registry — especially if you're looking for the lowest domain costs. Here's what you should look for when choosing a domain registrar:
So next time you find a great price, do your due diligence and research the registrar using this handy checklist.
Why Do Some Domains Cost More?
If you've ever considered buying a domain name, you probably noticed that the .com TLDs are much cheaper than other less-popular TLDs, like .biz, .shop, or .ai. At first glance, this doesn't make much sense: If .com is the most popular TLD in the world, then why is it the cheapest?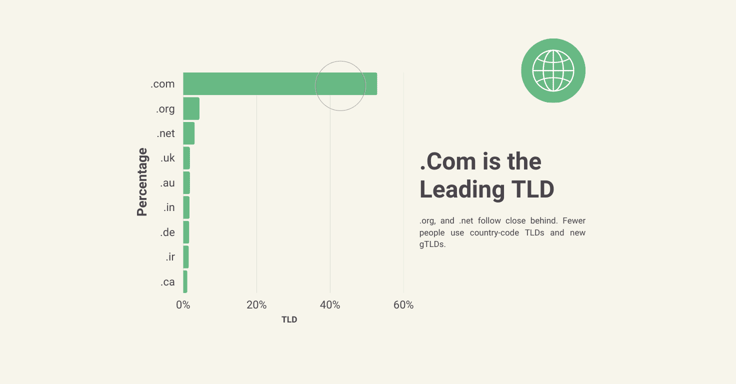 Some registries want to make a specific TLD a luxury to own, and increasing the cost can help. Experts predict that new TLDs will continue to rise in popularity, especially crypto-based TLDs, ccTLDs, and others that support customizing a domain name, like .me, .shop, and .ai.
What Is the Best Domain Registrar?
Any of the domain registrars on our list are keepers in our books, but you can also look into registrars that specialize in domains. Some popular domain registrars include:
Some of these providers also offer a hosting package, so take your pick if you're looking for a hosting service specializing in domain name registration, domain privacy, and other premium domain add-ons!
How Do I Buy a Cheap Domain Name?
You can do a few things to find and buy a cheap domain name. First, you'll want to do some research on domain registrars. Any of the seven on our list above are great places to start!
The second step is to look for current promotions and discounts. First-time buyers often receive introductory discounts, with even better price cuts if they register for two or three years instead of one.
A domain registrar may also lure you in with appealing add-ons, like email services or domain parking. Unless you're an SMB, you likely don't need email services — and unless you're a reseller, you probably don't need domain parking, either.
Do Cheap Domain Registrations Have the Same Features as Regular Registrars?
Cheaper domain registries often offer lower prices because they might not give you the complete package of features the pricier registrars do. Most domain registrars are familiar with domain privacy protection (WHOIS privacy protection), DNS management, email hosting, and website builders. Still, they may not be included in the cheaper options.
But some bargain websites may still prioritize security tools to make their services more appealing. It all depends on the specific registrar you go with. They each have unique offerings, so you'll need to do some digging to see what's included.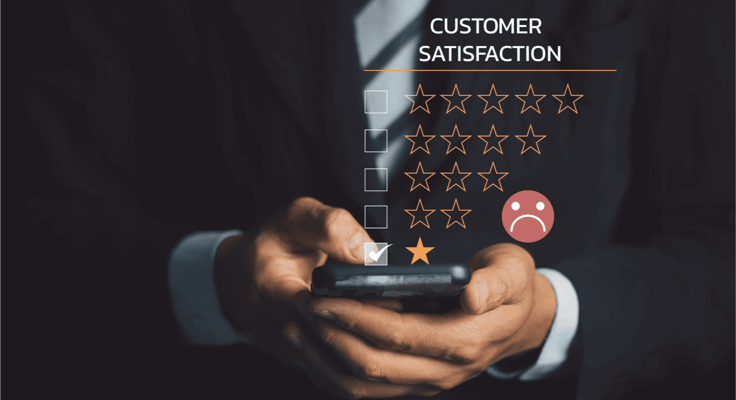 Remember that while the upfront cost may look tempting, you have to consider the bigger picture. Look beyond the price tag and consider factors like customer service, reliability, and scalability. In essence, you want a registrar that's got your back in the long run.
The bottom line is always to take the time to do proper research and compare the features offered by different domain registrars. Find that sweet spot where you get the best bang for your buck without compromising on what's really important.
Check out the best website builders with email services >>
Ready to Get the Best of Both Worlds?
Finding the lowest domain costs when launching your website is no easy task, but it is possible. With our list of the lowest domain costs with hosting options, you can launch your website without breaking the bank. So, what are you waiting for? It's time to find the right domain, unleash your creativity, and make your online presence shine.
Further Reading: "7 Lowest Domain Costs (Oct. 2023)"
Hopefully, our recommendation of Hostinger fulfills all your web hosting needs. Starting at just $1.99 per month and rated 4.9 overall, Hostinger gives users plenty of bang for the buck. Among our favorite features:
If you'd like recommendations similar to Hostinger and others in 7 Lowest Domain Costs (Oct. 2023), check out these popular guides. You'll find comparisons of Hostinger to other hosts on pricing, features, support and more:
And of course, if Hostinger is your top choice, you can get started now at just $1.99/month. Hostinger is easy to set up and scale, no matter the size of your next project.
Advertiser Disclosure
HostingAdvice.com is a free online resource that offers valuable content and comparison services to users. To keep this resource 100% free, we receive compensation from many of the offers listed on the site. Along with key review factors, this compensation may impact how and where products appear across the site (including, for example, the order in which they appear). HostingAdvice.com does not include the entire universe of available offers. Editorial opinions expressed on the site are strictly our own and are not provided, endorsed, or approved by advertisers.
Our Editorial Review Policy
Our site is committed to publishing independent, accurate content guided by strict editorial guidelines. Before articles and reviews are published on our site, they undergo a thorough review process performed by a team of independent editors and subject-matter experts to ensure the content's accuracy, timeliness, and impartiality. Our editorial team is separate and independent of our site's advertisers, and the opinions they express on our site are their own. To read more about our team members and their editorial backgrounds, please visit our site's About page.