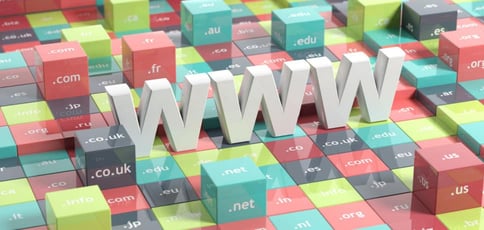 Your domain is arguably one the most important components of your entire online presence. It's the foundation for your branding and the primary navigation piece for your users. Your domain also plays an integral role in your website's first impression. To misquote the famous saying, your domain is the window to your website's soul. Your domain may even be the window into your own soul, depending on how much blood, sweat, and tears you have invested into your site.
As a result, domain registrars are a big business, and domain names can be pretty pricey. The most expensive domain names have sold for multimillions of dollars. I wish I had bought voice.com when I was a teenager. That single act could have set my entire family up for life!
Since I don't own voice.com, or any valuable domain names for that matter, I tend to keep my eye out for good deals. My time in this industry has also helped me identify which deals are the used-car salesmen of the hosting world, like Harry Wormwood in Matilda, selling you on their flashy words while turning back the odometer, and which deals are from genuine and reputable sources. When it comes to the best free domain hosting, you can't go wrong with this list.
Best Free Hosts
The best free web hosts have everything from functionality to flair, but most importantly, they offer free domain hosting. Free domain hosting is valuable not only for the cost savings; it also allows people to learn and experiment, build portfolios, share personal websites, and test new designs or temporary websites without fear of financial commitment.
The best free host offers reliability, excellent uptime records, generous disk space and unlimited bandwidth, compassionate customer support, and scalability. The best of the best will also offer premium features, including a website builder and marketing support.
Customize your cloud environment for FREE
Work with a dedicated account manager
Dozens of Windows & Linux OS choices
Complimentary live chat support open 24/7
Launch in less than 60 seconds
CHEAP
RATING 4.9 ★★★★★ Our Review
Kamatera: Our Expert's Review
Laura Bernheim (HostingAdvice.com): That's right, Kamatera gives new customers FREE access to high-quality VPS hosting for 30 days. Upgrade your bargain-basement shared hosting to a cloud server configured to your exact specifications for no cost. Go to full review »
| Money Back Guarantee | Disk Space | Domain Name | Setup Time |
| --- | --- | --- | --- |
| 30-day FREE trial | 20 GB SSD – 4 TB SSD | New or Transfer | 3 minutes |
Try managed cloud hosting for FREE for 3 days
Optimize costs with custom server configurations
Scale server resources up and down as needed
FREE SSL certificates, site migrations, and CDN
Use code HOSTINGADVICE for 25% OFF
CHEAP
RATING 4.7 ★★★★★ Our Review
Cloudways: Our Expert's Review
Alexandra Anderson (HostingAdvice.com): Cloudways doesn't offer a dollars-per-month shared hosting plan. But the company still brings a significant bargain to the table, thanks to a (short) free trial. Go to full review »
| Money Back Guarantee | Disk Space | Domain Name | Setup Time |
| --- | --- | --- | --- |
| 3-day FREE trial | 20 GB SSD – 4 TB SSD | New or Transfer | 8 minutes |
While the best free domain hosts offer many benefits, they may also have limitations. Free website hosting may come with restricted resources, limited features, and less reliable support than paid hosting options. Identifying any limitations with the free web host you select and comparing them to your needs is important.
The best match will be a free host with constraints that don't affect your operations. Limited bandwidth isn't a concern if you don't anticipate significant traffic. If you aren't running a store and your free web hosting plan doesn't offer eCommerce features, that's no skin off your nose!
Best "Almost-Free" Hosting Providers
While there may be times when you can't get everything you need wrapped up in a nice free bow, there are always alternatives at prices so low that you may as well consider them free in your brain. With plans as low as $1/ month, you can work with a stellar hosting service provider without breaking the bank.
Similar to the previous offerings, these providers offer a whole "host" of plan features that are well-worth the cost.
$1/month for 12 months
No hidden fees, pay just $12 at checkout
Easy setup and 24/7 expert support
FREE domain or transfer, plus FREE SSL certificate
Unlimited storage and databases with most plans
CHEAP
RATING 4.8 ★★★★★ Our Review
1&1 IONOS: Our Expert's Review
Alexandra Anderson (HostingAdvice.com): If budget is the main factor on your mind when searching for your next web host, search no more. 1&1 IONOS has an impressive range of robust web hosting and website building packages for what may be the best price we've ever seen in the world of hosting. Go to full review »
| Money Back Guarantee | Disk Space | Domain Name | Setup Time |
| --- | --- | --- | --- |
| 30 days | 10 GB – Unlimited | FREE (1 year) | 4 minutes |
Unlimited everything, from storage to databases
FREE site builder & WP performance upgrades
FREE daily or weekly backups
Custom control panel and auto-installation scripts
SSH access & unlimited FREE SSL certificates
CHEAP
RATING 4.9 ★★★★★ Our Review
Hostinger: Our Expert's Review
Laura Bernheim (HostingAdvice.com): As the shared hosting market becomes increasingly saturated, unlimited storage, bandwidth, and email accounts have become surprisingly average. Hostinger, however, extends the routine, expected metrics to greater lengths — the number of websites, databases, FTP users, subdomains, and parked domains are all unrestricted for most customers. Go to full review »
| Money Back Guarantee | Disk Space | Domain Name | Setup Time |
| --- | --- | --- | --- |
| 30 days | 50 GB SSD – 200 GB SSD | FREE (1 year) | 3 minutes |
Cheap shared hosting from a trusted provider
Ideal for hosting a WordPress website
FREE Weebly website builder and Cloudflare CDN
Unlimited traffic and 24/7 live chat support
Get 70% off today with our Bluehost coupon
CHEAP
RATING 4.8 ★★★★★ Our Review
Bluehost: Our Expert's Review
Ryan Frankel (HostingAdvice.com): Bluehost pricing is about as competitive as the industry offers. Sign up for a shared hosting plan for as little as $2.95 per month, and WordPress hosting packages are consistently priced; a VPS plan starts at around $19.99 per month; and the dedicated hosting rates are as little as $79.99 per month. Go to full review »
| Money Back Guarantee | Disk Space | Domain Name | Setup Time |
| --- | --- | --- | --- |
| 30 days | 10 GB SSD – 100 GB SSD | FREE (1 year) | 5 minutes |
While they may not come with a zero dollar sticker price, these hosts provide a cost-to-value ratio that is so low it may as well be zero. If the price is still bothering you, head on over to our discounts and coupons page to get an even better deal on a couple of these magnificent hosts.
Top Free Alternatives
If you're still unsure and want a few additional free web host options to weigh, these alternatives could be viable options. A few benefits you'll find from these providers include a free subdomain, Cloudflare-protected Nameservers, user-friendly file managers, and access to the Softaculous auto-installer. Their considerable longevity and willingness to offer hosting packages that fit various needs make InfinityFree, ByetHost, and 000webhost worthy of exploration.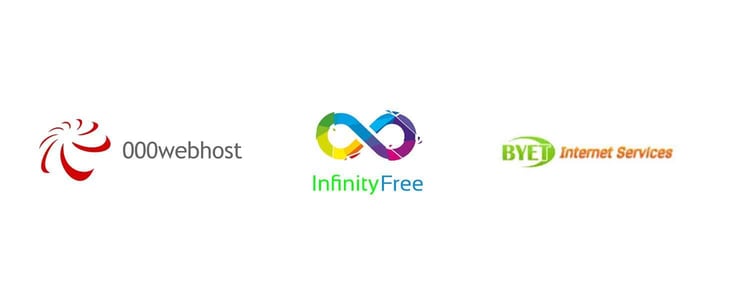 Admittedly, working with free website hosting can be challenging at times because it requires a good amount of careful consideration and planning on the frontend to find a perfect host and the perfect free plan to meet your needs. Indeed, it is sometimes impossible to find it all in a single perfect package. With that said, we are confident that one of the hosting options we've laid out in this post will work for you.
Domain Hosting Versus Web Hosting: What's the Difference?
Domain hosting and web hosting are two separate but interconnected components of having a website. Domain hosting is the service that allows you to register and manage your domain name. Domain hosts use Domain Name System (DNS) records to connect your domain name with email, websites, and other web services. They manage your domain name throughout the life of your ownership, ensure your domain name is properly connected to your website's IP address, and support you with renewal when the time comes.
On the other hand, a web hosting service refers to the company and system that stores and serves your website files on a server, making it accessible on the internet. Web hosting is necessary to facilitate transmitting your website's content to the user when they type your domain into their browser.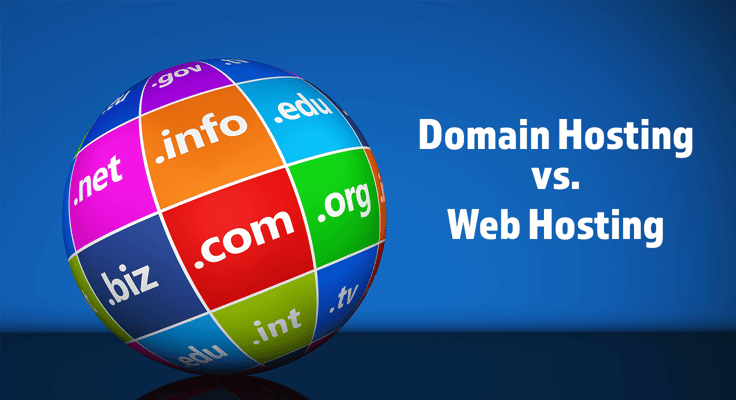 At a minimum, the web hosting service provider supplies the disk space, bandwidth, and resources necessary to host and maintain your website. The web hosting company may offer additional features including email, eCommerce functionality, advanced security options, and so on, that are typically offered at a premium price.
Since web hosting companies dabble in various areas related to improving and streamlining the web development process, it's not uncommon for a web host to offer domain services. But it is not necessary for your domain host and your web host to be the same.
How Can I Host a Website for Free?
The general mechanics for hosting a website are actually quite expensive. If you were to host a website on your own hardware, you would need a computer with sufficient processing power, memory (RAM), and storage space to handle the anticipated website traffic and data. You would also need stable, high-speed internet with sufficient bandwidth to accommodate the expected traffic, a quality router, advanced security measures (like a firewall), and a backup solution for your website data.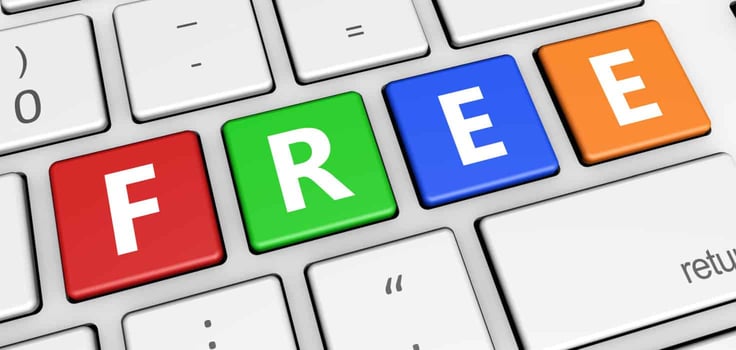 All these components can easily run thousands if not tens of thousands of dollars. In life, many things make good financial sense to DIY and often yield free results that would have otherwise cost a premium. Hosting is certainly not one of those things, and it is easy for us to advise our readers to focus their energy on a quality commercial hosting plan.
In fact, you can get web hosting services for cheaper than you could develop on your own and find quality web hosting with a completely free plan. To host a free website, you simply need to sign up with a reputable hosting provider, register and connect your domain, develop your website, and publish it for the world to see. It's that simple.
Is Free Hosting Good?
Free hosting certainly can be good. In fact, when put head-to-head, a free hosting service occasionally wins out over paid hosting, such as this exhilarating battle between Wix and HostGator. All hosts have limitations, and a free hosting service or a free plan may have more limitations than you'd get with paid hosting. The trick is finding the correct host for your needs. When you select your web host, you will want to look for key variables and test them against your needs. Here are some examples:
Uptime: A reliable host ensures your website is regularly accessible to visitors. What good is having a website if nobody can see it?
Performance and Speed: Fast-loading websites are crucial for user experience and search engine rankings. Hosts that use modern hardware, caching mechanisms, content delivery networks (CDNs), and optimized server configurations deliver faster loading times. In a 2019 survey by Unbounce, nearly 70% of consumers admitted that page speed impacts the way they interact with a website.
Scalability: If you anticipate growth for your website, you'll want to ensure your host can grow with you. Will you be adding more items to your store? Will you be blogging regularly with lots of pictures and videos? If so, you need to ensure your hosting provider offers flexible plans that allow you to easily upgrade or downgrade your hosting resources as your website grows or changes. It's likely you'll start out with a shared hosting plan, but eventually could grow into a VPS hosting plan or even a dedicated hosting plan.
Customer Support: Consider your needs and preferences when encountering issues with your site. Some providers may only offer customer support via ticket when your preferred method would be phone. It's also important to check the knowledge base offered by the hosting provider. The more experience you have developing and managing websites, the less you may need to rely on customer support. When reviewing options, keep your skills and weaknesses in mind, and select a provider that complements you.
Security Measures: Common security features include a free SSL certificate, firewall protection, malware scanning, regular backups, and DDoS (Distributed Denial of Service) protection. Strong security measures help protect your website and data from potential threats, and some websites require more security than others. If you're collecting data about others, including financial or health information, you should select a host with higher scaled security.
Ease of Use: User friendliness, particularly on the developer's side, can make a huge difference for new and seasoned web developers. A straightforward control panel such as cPanel or Plesk or an intuitive site builder will save a lot of time and many headaches in the long run. Less time spent figuring out how to interact with your website's content and features means more time focusing on what matters.
Features and Add-ons: Features such as one-click installers for popular applications (e.g., WordPress), a site builder, domain registration, email account, and eCommerce integrations could all be highly beneficial for your site depending on your needs and skill levels. A web host's features and add-ons often set them apart from the competition, so this is an excellent area to focus on when evaluating the options.
By evaluating these criteria, you can select a web host that meets your website's requirements, offers reliable performance, robust support, and enhances the overall experience for your visitors. The best part is that even free web hosting sites offer these features. Here is a list of some of our favorites.
What is a Domain Registrar?
A domain registrar is a company that leases the right to use a specific web address for a certain period (typically a year) to a person or business. These companies achieve accreditation by domain name registries, which are responsible for maintaining and managing the global domain name system (DNS). Once you've selected a domain, the registrar submits the necessary information to the domain name registry to officially register the domain.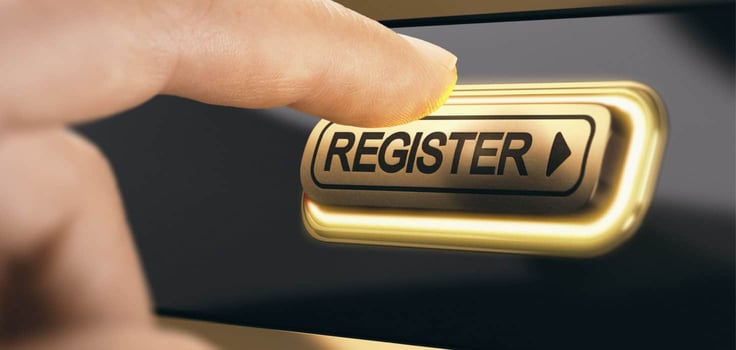 While the domain registrar's bread and butter is registering domains, they typically offer symbiotic services as well. These could include DNS management, renewal services, privacy protection, transfer services, and beyond. Some domain registrars even jump into the hosting sphere.
Should I Buy a Domain Name and Web Hosting Plan Together?
There are benefits and drawbacks to purchasing a domain and web hosting together. To determine if it's the best choice, you'll again draw on the understanding of the skills and needs you're developing.
Buying a domain and web hosting together can offer convenience and streamline the setup process for your website. These benefits include:
Simplified Setup: When you buy a domain and web hosting from the same provider, the setup process is typically well-defined with simple operations and easy-to-follow instructions. The domain and hosting are automatically linked, eliminating the need to manually configure DNS settings or point your domain to the hosting server.
Integrated Management: Having your domain and hosting in one account allows for centralized management. You can easily access and manage your domain settings, DNS records, website files, email account, and other hosting-related aspects from a single dashboard or control panel.
Technical Support: When you encounter issues or need assistance, having both your domain and hosting with the same provider means you can rely on a unified support team that can provide comprehensive assistance for both domain and hosting-related matters.
Potential Cost Savings: If there is one thing we learn over and over again from Geico, it's that you can save money when you bundle! Some hosting providers offer discounted or even free domain registration when you purchase a hosting plan. Bundling the domain and hosting can save you money compared to buying them separately.
But there are also some considerations to keep in mind:
Flexibility: Purchasing the domain and hosting together may limit your flexibility in terms of changing hosting providers in the future. If you decide to switch hosting providers, you may need to transfer your domain or update DNS settings, which can be an extra step and potentially cause temporary disruptions. If you're using a subdomain, you won't be able to take that with you to another hosting provider and will need to start fresh.
Pricing: Cost savings on bundling may seem obvious, but it is not always a given. In some circumstances, it is possible to find a lower price when shopping separately for a hosting plan and a domain.
Diversification: Some people prefer keeping their domain registration separate from their hosting for added flexibility and risk mitigation. If you encounter any issues with your hosting provider, having your domain registered separately can make it easier to switch hosting providers without affecting your domain.
Ultimately, buying a domain and web hosting together or separately depends on your specific needs and preferences. Evaluate the convenience, support, cost, and flexibility factors before deciding.
How Can I Ensure Domain Privacy?
Domain privacy is a service offered by domain registrars to protect the personal contact information of domain owners from being publicly visible in the WHOIS database. When you register a domain, certain information like your name, address, email address, and phone number must be provided and is typically made publicly available through the WHOIS database. Domain privacy is also known as WHOIS privacy because of this database.
Domain privacy helps reduce the risk of spam, unwanted solicitations, identity theft, and other potential security issues. With domain privacy enabled, the registrar replaces your personal contact details in the WHOIS database with their own or generic contact information. This means that your name, address, email, and phone number are not visible to the public. Though it is important to note that enabling domain privacy does not affect your ownership or control of the domain. You retain full control over your domain and can manage it through your registrar's control panel or management interface.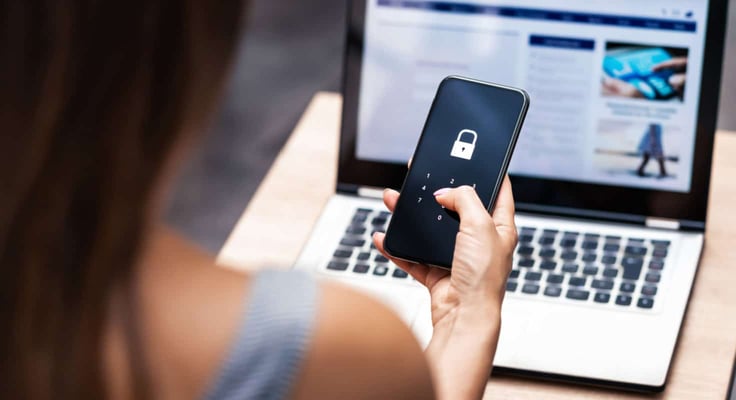 While your personal information is masked, legitimate inquiries or correspondence related to your domain are still forwarded to you. The registrar acts as an intermediary and forwards relevant messages to the email address you provide.
On the legal side of things, domain privacy should not be used as a means to engage in illegal activities or to conceal your identity in violation of applicable laws, and it may not protect you from certain legal requests or actions, such as subpoenas or court orders, which can require disclosure of your information.
If you are concerned about maintaining your privacy and reducing the exposure of your personal contact information, enabling domain privacy is a recommended option. It is typically an optional service provided by domain registrars, and it often comes with an additional cost. The availability and pricing of domain privacy can vary among different registrars. Consult with your domain registrar to learn more about their specific domain privacy services and associated costs.
Why Should I Use Free Domain Hosting?
Free domain hosting is an excellent service for those who are price conscious. The best web hosting service eliminates the need to pay for domain registration and hosting services, which can be particularly appealing for individuals or organizations with limited budgets or those just starting out and wanting to test their website without committing to paid services.
Free domain hosting can be suitable for personal websites, blogs, or small projects where unlimited websites, advanced features, or high traffic volumes are not a requirement. A free hosting option may be sufficient for those wanting a basic online presence or someone simply wishing to showcase their portfolio. Similarly, free hosting is excellent for websites that are not mission-critical or do not require high uptime guarantees.
I've personally found the most value in using free web hosting when I want to experiment with website creation, coding, and content management systems. Free hosting provides a risk-free environment to learn and gain hands-on experience. This notion also holds true if you need a temporary website for a specific event, campaign, or short-term project. Free hosting can be a convenient option. It allows you to quickly create and launch a website without needing a long-term commitment or expense.
You may not always get premium features like unlimited websites and dedicated hosting services. But users often don't actually need those features to have a completely fulfilling hosting experience. Happy hosting!
Further Reading: "5 Best: Free Domain Hosting (Oct. 2023)"
Hopefully, our recommendation of Kamatera fulfills all your web hosting needs. Starting at just $0.00 per month and rated 4.9 overall, Kamatera gives users plenty of bang for the buck. Among our favorite features:
Customize your cloud environment for FREE
Work with a dedicated account manager
Dozens of Windows & Linux OS choices
Complimentary live chat support open 24/7
Launch in less than 60 seconds
If you'd like recommendations similar to Kamatera and others in 5 Best: Free Domain Hosting (Oct. 2023), check out these popular guides. You'll find comparisons of Kamatera to other hosts on pricing, features, support and more:
And of course, if Kamatera is your top choice, you can get started now at just $0.00/month. Kamatera is easy to set up and scale, no matter the size of your next project.
Advertiser Disclosure
HostingAdvice.com is a free online resource that offers valuable content and comparison services to users. To keep this resource 100% free, we receive compensation from many of the offers listed on the site. Along with key review factors, this compensation may impact how and where products appear across the site (including, for example, the order in which they appear). HostingAdvice.com does not include the entire universe of available offers. Editorial opinions expressed on the site are strictly our own and are not provided, endorsed, or approved by advertisers.
Our Editorial Review Policy
Our site is committed to publishing independent, accurate content guided by strict editorial guidelines. Before articles and reviews are published on our site, they undergo a thorough review process performed by a team of independent editors and subject-matter experts to ensure the content's accuracy, timeliness, and impartiality. Our editorial team is separate and independent of our site's advertisers, and the opinions they express on our site are their own. To read more about our team members and their editorial backgrounds, please visit our site's About page.