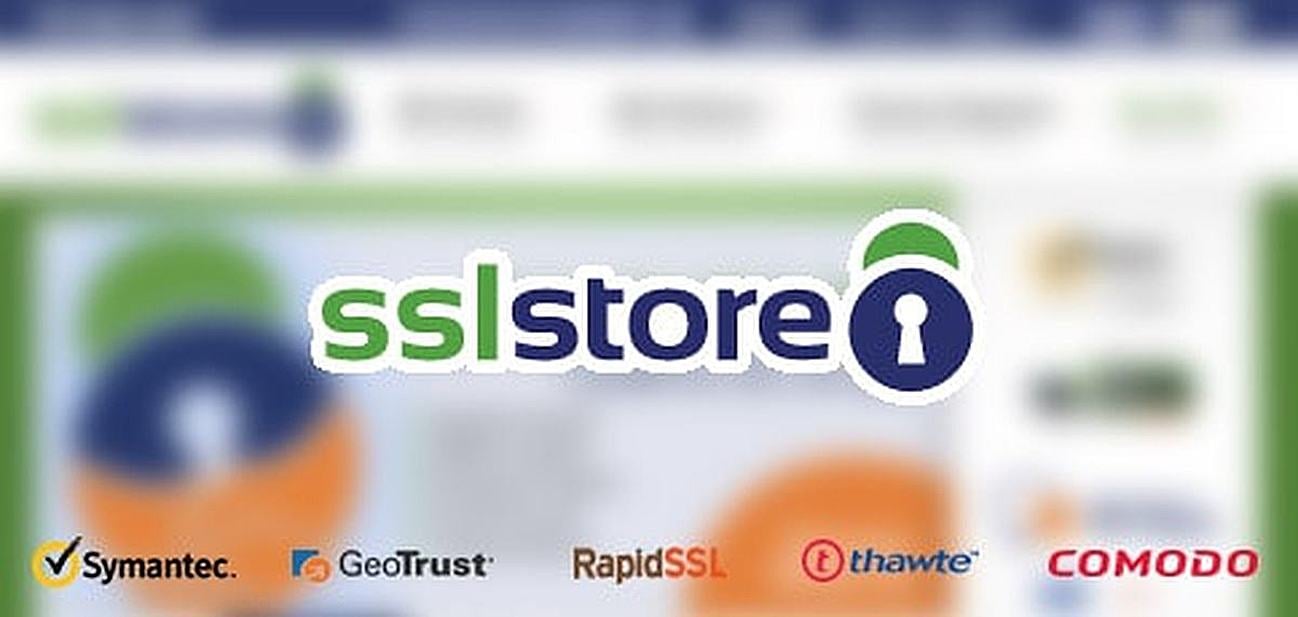 TL; DR: The SSL Store™ has an amazing breadth of products to choose from that will suit virtually any SSL customer, small or large. Their customer sales and support staff is reachable via chat, email, and phone, and they are knowledgeable and looking to help.
There is no doubt that the world of security and SSL/TLS Certificates is complicated. To make matters worse, there are so many shady resellers of these products that it can seem impossible to get quality guidance and information.
Most of us (who aren't experts in SSL) are looking to secure our websites for eCommerce or visitor security, and we find it important to trust who we purchase these certificates from. In addition, since a lot of our businesses are dependent on our websites, it is also crucial to have 24/7 access to support when we need it.
Luckily for all of us, companies like The SSL Store™ exist.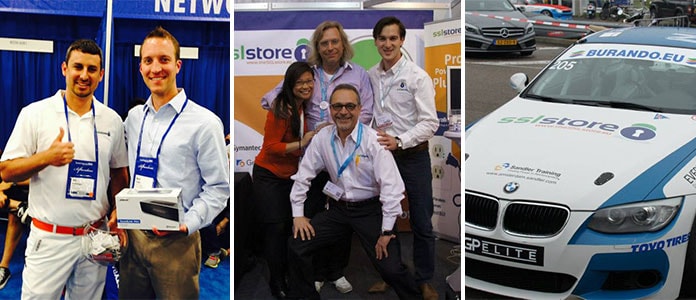 Real People to Contact via Phone, Email, and Chat
One huge advantage of The SSL Store™ is that they have real people to talk to and answer your questions. They are available for customer support 24/7, and their sales team can be reached directly via phone or live chat.
For fun, I started a chat randomly with them asking about a fake API I was creating. I went on to ask about the differences between all of the SSL options and which was best for my application. Jim A. was extremely helpful and guided me toward the best options for me.
It is really nice knowing that there are companies like this in the SSL space that are focused on customer service, not just trying to oversell products to those of us not as well-versed in this area.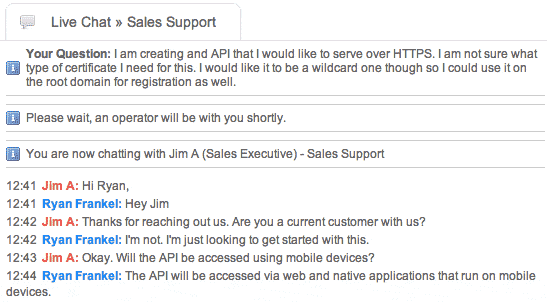 Worldwide Experience with Years in the Industry
The SSL Store™ currently operates in 112 countries with a staff of over 50 employees. They handle a range of customers, from end users like brick-and-mortar stores trying to get their eCommerce sites established, to web hosts that want to resell to their customers.
In addition, they deal with some of the largest SSL brands that exist — companies like Symantec, GeoTrust, Comodo, Thawte, RapidSSL, and Certum. This awesome array of choices allows you to get exactly the features you want and be able to shop based on pricing that your budget can afford. They also give discounts if you are purchasing an SSL Certificate for more then one year.
A Trusted Reseller Program
Having one of the largest reseller programs in the SSL space is another sign that points to the expertise and stability of The SSL Store™. If the web hosting industry trusts their servers and customers with The SSL Store™, it gives me a warm, fuzzy feeling that I can believe their promises of great customer experience and straight-forward service.
Conclusion
If you are going to use a company for SSL Certificates, you might as well use one that is well trusted and focuses solely on SSL. Their experience and dedication to customer support is second to none, and they guarantee to provide you with the exact types of security you need.
Your customers and website users will thank you, and so will your web developers.