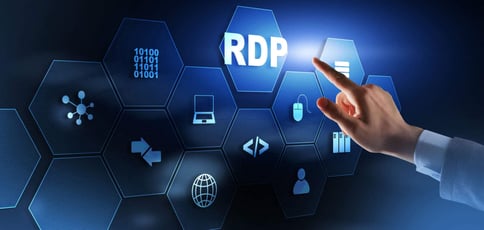 Ever wondered where the phrase "working remotely" came from? You've probably heard of Remote Desktop Protocol, simply known as RDP.
RDP hosting is the key you need to unlock your desktop environment from anywhere in the world. A great RDP hosting service can completely change how you work and connect to your remote server. But don't go out there adding just any host to your basket.
Your peace of mind should always come first when looking for the best RDP hosting services. You'll achieve that when you find a hosting service that will prioritize safeguarding your data, ensuring end-to-end encryption, and implementing stringent access controls to your server environment. These measures guarantee that your sensitive information remains confidential, keeping potential threats at bay.
Ready to explore the world of the best RDP hosting providers? Buckle up, and let's hit the road.
Our Top-Rated RDP Hosts
The Remote Desktop Protocol allows you to securely connect to your remote server from anywhere. But you'll need the right hosting provider to use it.
These hosts offer the best plans for remote access and come with oodles of features that sweeten the deal. Check out our top picks below.
Cloud VPS that's more flexible and affordable
Load balancer, firewall, and managed services
Premium Intel CPUs with 300% more power
Choose between monthly or hourly billing
Sign up today for a 30-day FREE trial
VPS
RATING 4.9 ★★★★★ Our Review
Kamatera: Our Expert's Review
Laura Bernheim (HostingAdvice.com): Backed by cutting-edge cloud computing technology, Kamatera adds instant and limitless scalability to the VPS hosting marketplace. Each cloud or virtual server is equipped with blazing-fast SSD storage and Intel Xeon Platinum CPUs. Go to full review »
| Setup Time | Disk Space | CPU | RAM |
| --- | --- | --- | --- |
| 5 minutes | 20 GB SSD – 4 TB SSD | 1 – 104 cores | 1 GB – 525 GB |
Kamatera is the cloud VPS service I use to connect with my web design team via remote access software. You know what they say about those unnecessary meetings that should have been an email? Ugh!
When managing my team. I follow this simple rule: If we can do it remotely, why meet up and waste each other's time and money (have you checked the gas prices lately?). With RDP, we can collaborate remotely and get things done sometimes even better and faster than we would in person.
You only need to create an RDP instance, select the appropriate Windows server or Ubuntu, and choose your server's specs, such as RAM, CPU, and SSD storage, and you're all set. Next, using the server's IP address and login credentials, connect to the remote server using a desktop client. That's it.
$2/month with no hidden fees
Try it FREE via 30-day money-back guarantee
Full root access and API
10GB to 240GB SSD, Linux or Windows
No throttling or traffic restrictions, ever
VPS
RATING 4.9 ★★★★★ Our Review
1&1 IONOS: Our Expert's Review
Alexandra Anderson (HostingAdvice.com): For an all-star player in the game of web hosting flexibility, look no further than the low-cost options from 1&1 IONOS. The company's vServers are a powerful VPS option that includes dedicated resources and unlimited traffic. Go to full review »
| Setup Time | Disk Space | CPU | RAM |
| --- | --- | --- | --- |
| 6 minutes | 80 GB SSD – 240 GB SSD | 1 – 8 cores | 512 MB – 24 GB |
Thanks to 1&1 IONOS, the cheapest RDP hosting provider I've used, I could easily afford RDP hosting. And if you're looking for the cheapest web hosting of 2023 (not necessarily for RDP hosting), our web hosting expert Laura Bernheim has handpicked some great options worth checking out.
Back to the topic, what I love the most about 1&1 IONOS is that despite being a cheap RDP host, it never compromises the quality of its hosting services.
Do you need peak performance? It has it. Watertight security? That's what it's known for. Customizable server resources? The floor is all yours.
The setup process is straightforward but varies depending on the remote desktop client you intend to use. But you shouldn't have to scratch your head longer than you should — here's a quick tutorial to start setting up your remote work environment with this affordable yet reliable host.
$0.01 for the first month using code HOSTINGADV
Then $6 monthly with no contracts, no changes
Latest of PHP, MySQL, Perl, Python, and Ruby
7 operating system options for Linux or Windows
Full root access and choice of datacenter
VPS
RATING 4.8 ★★★★★ Our Review
InterServer: Our Expert's Review
Laura Bernheim (HostingAdvice.com): InterServer's on-site datacenter and hands-on involvement with configuring and provisioning virtual private servers give customers a level of flexibility not seen with many other hosting providers. InterServer rations VPS and cloud resources through slices. Go to full review »
| Setup Time | Disk Space | CPU | RAM |
| --- | --- | --- | --- |
| 6 minutes | 30 GB SSD – 480 GB SSD | 1 – 16 CPUs | 2 – 32 GB |
The Windows operating system offers two main ways to connect to a remote PC via a Windows computer: Remote Desktop Connection and Remote Assistance. With InterServer, you can unlock new possibilities using third-party remote desktop software, including TeamViewer, LogMeIn, and GoToMyPC, to gain remote access to your virtual desktop.
This remote desktop service provider claims that at least 70% of its users have migrated from other hosts. How true is that, you ask? At first, I thought that was another marketing statement.
But the more I learned about its services, and after taking it for a test run, the more I saw the weight behind this statement. This hosting provider offers:
Ultra-fast speeds
A 99.9% uptime guarantee
24/7 customer support via phone, ticketing system, and live chat
That's basic, right? Not really. These qualities are quite rare in the saturated web hosting world, especially after signing up. Some hosts are only helpful during the initial stages. Once you've signed up and started using their Microsoft remote desktop services, their true colors begin to show.
Sometimes, you may need to swim across the Atlantic and climb to the peak of Mount Everest to get a hold of their customer service. But things are different at InterServer.
Its top-notch customer support aside, the second-best thing about this host is that it won't charge you high renewal rates. So you can have a budget for RDP hosting and stick to it even when you renew the hosting services.
Same price for Windows or Linux OS
FREE daily backups
SSD or cloud storage upgrades
Full root access
Pre-configured software firewall
VPS
RATING 4.6 ★★★★★ Our Review
AccuWebHosting: Our Expert's Review
Laura Bernheim (HostingAdvice.com): The signature service of AccuWebHosting, the company's VPS plans come in all shapes, sizes, and operating systems. Blending quality and affordability, AccuWebHosting plans start at less than $10 per month — roughly half of what you'll find elsewhere. Go to full review »
| Money Back Guarantee | Disk Space | Domain Name | Setup Time |
| --- | --- | --- | --- |
| 7 days | 40 GB – 125 GB | New or Transfer | 6 minutes |
Before you go in the AccuWebHosting direction, here's a disclaimer: It doesn't offer RDP hosting with its shared hosting plans.
If you need to set up an RDP server with this host, you must sign up for the Windows VPS or dedicated server hosting plans.
With that out of the way, let's see what this host has to offer. First, you need to decide between a self-managed or fully managed VPS plan, assuming you've opted for VPS hosting with this provider.
But that's a no-brainer. The self-managed VPS plan will work best for you if you have the technical skills to manage your server. Alternatively, if you're a beginner or likely to need help managing your server for one reason or another, you're better off with its fully managed VPS plans.
Dedicated hosting is also an option if you wish to take it a notch further. The powerful features aside, I haven't seen a host with so many datacenters in a very long time. And it's not just about the number; it's how AccuWebHosting is spread strategically across the globe.
For context, this host has datacenters in the United States (mostly Denver), Canada, the United Kingdom, Germany, Australia, France, and even Africa. That's three continents covered: Europe, North America, and Asia.
High-speed hosting that's faster than AWS, Rackspace, and Digital Ocean
FREE backups, CDN, and DDoS protection
Up to 16 processors with all-SSD storage
Choice between cPanel, Plesk, or InterWorx
Real-time monitoring and 100% uptime guarantee
VPS
RATING 4.5 ★★★★★ Our Review
Liquid Web: Our Expert's Review
Alexandra Anderson (HostingAdvice.com): It's no secret by now that Liquid Web is known for best-in-class technology and reliability that exceeds expectations. The company's cloud VPS environments embody that reputation to its fullest — including managed WordPress and WooCommerce products. Go to full review »
| Setup Time | Disk Space | CPU | RAM |
| --- | --- | --- | --- |
| 7 minutes | 40 GB SSD – 200 GB SSD | 2 – 8 cores | 2 GB – 16 GB |
Liquid Web offers managed hosting, so you won't have to worry about getting started with RDP. Not sure which hosting plan is best for RDP? This host will walk you through its aisles and help you choose one with your unique requirements. Need help migrating to Liquid Web? The customer support team has got you covered.
This host also offers regular server updates to ensure it meets the highest security standards. And if you're thinking about setting up a complex hosting environment, talk to Liquid Web; the customer support team will help you figure everything out.
I've used different RDP hosting providers and gauged their services based on various parameters, including performance, security, liability, and the quality of customer support. Speaking of customer support, Liquid Web deserves the top spot.
For perspective, it takes about a minute to get a hold of a customer support representative from Liquid Web via any of its channels, whether it's a phone call, live chat, or a support ticket. So if you're a beginner and you know you'll need help setting up your RDP hosting environment, Liquid Web should be your top pick. You'll get the support you need when you need it.
What Is a Remote Desktop Protocol?
As discussed earlier, this is a way of accessing and controlling a computer or server from a remote location. To do this, you'll need a strong internet connection.
With RDP hosting, you can interact with the remote server as if you are sitting right in front of it. This way, you won't need to carry the physical server everywhere you go. You can do whatever you want with the remote computer, just as you would in the office.
The possibilities are endless, from running applications and accessing files to performing tasks.
What Is the Difference Between RDP and a Virtual Private Server?
These two work in a similar fashion, but they're not the same thing. On one hand, RDP is a way of enabling remote control of a server. It's a protocol you use to gain remote access to a network.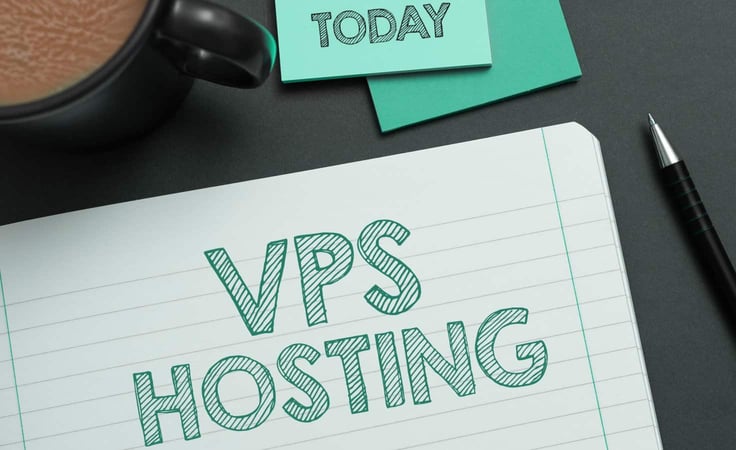 On the other hand, a VPS (short form for Virtual Private Server) is the server environment RDP has access to. VPSes are also used for other kinds of protocols and hosting.
The remote desktop protocol often uses a virtual private server, so you'll see these two terms used interchangeably (and incorrectly at times).
Why Do I Need RDP Hosting?
RDP hosting comes in handy if you want to access your desktop or server from anywhere in the world as long as you're connected to the internet.
If you work in IT administration and want to work from an out-of-office location, you can use the remote desktop protocol to connect to the network without compromising your organization's security.
Some providers let you access your server from different internet-supported gadgets, including PCs, tablets, and mobile phones. That makes RDP practical and safe for remote access.
Can I Get RDP Hosting for Free?
Free plans in the world of web hosting can be a smart way to save money on small blogs and portfolio sites, but free plans aren't for everyone.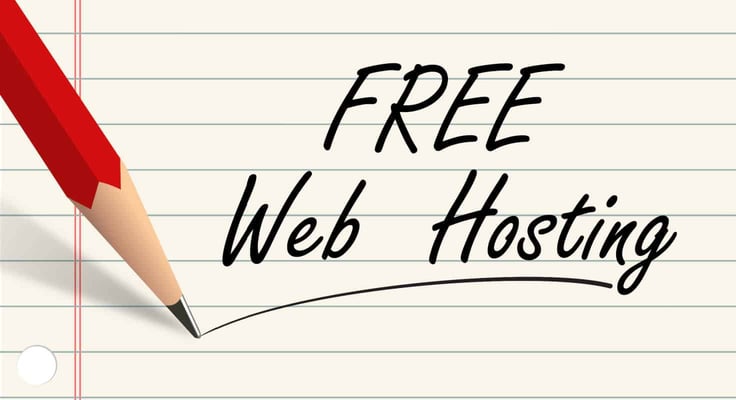 In this case, free RDP Hosting shouldn't even be an option. Hosts that promise a free RDP server will compromise your security and frustrate you with poor performance, among other things.
But that doesn't mean you should drain your bank account to the very last coin to enjoy the full benefits and potential of RDP. I've used this protocol to connect to remote computers since the good old days in college, with no job or any source of income. IONOS offers quality, affordable RDP hosting with all the features you need.
Take Your Remote Server With You Everywhere You Go
The physical servers web hosting companies use to create hosting environments for their clients are usually bulky and powerful computers located in secure environments. Moving around with these servers wouldn't make sense; they won't even fit in your car. You'll need a rental truck to carry just one server. That's not practical.
Enter RDP hosting, one of the best ways to take your remote server anywhere you go. You can access your remote environment from thousands of miles away within minutes if you have a suitable hosting plan (preferably a VPS hosting plan or a dedicated host), an internet connection, a supported device, an RDP client, and the server's login credentials.
Further Reading: "5 Best RDP Hosting Services (Oct. 2023)"
Hopefully, our recommendation of Kamatera fulfills all your web hosting needs. Starting at just $4.00 per month and rated 4.9 overall, Kamatera gives users plenty of bang for the buck. Among our favorite features:
Cloud VPS that's more flexible and affordable
Load balancer, firewall, and managed services
Premium Intel CPUs with 300% more power
Choose between monthly or hourly billing
Sign up today for a 30-day FREE trial
If you'd like recommendations similar to Kamatera and others in 5 Best RDP Hosting Services (Oct. 2023), check out these popular guides. You'll find comparisons of Kamatera to other hosts on pricing, features, support and more:
And of course, if Kamatera is your top choice, you can get started now at just $4.00/month. Kamatera is easy to set up and scale, no matter the size of your next project.
Advertiser Disclosure
HostingAdvice.com is a free online resource that offers valuable content and comparison services to users. To keep this resource 100% free, we receive compensation from many of the offers listed on the site. Along with key review factors, this compensation may impact how and where products appear across the site (including, for example, the order in which they appear). HostingAdvice.com does not include the entire universe of available offers. Editorial opinions expressed on the site are strictly our own and are not provided, endorsed, or approved by advertisers.
Our Editorial Review Policy
Our site is committed to publishing independent, accurate content guided by strict editorial guidelines. Before articles and reviews are published on our site, they undergo a thorough review process performed by a team of independent editors and subject-matter experts to ensure the content's accuracy, timeliness, and impartiality. Our editorial team is separate and independent of our site's advertisers, and the opinions they express on our site are their own. To read more about our team members and their editorial backgrounds, please visit our site's About page.