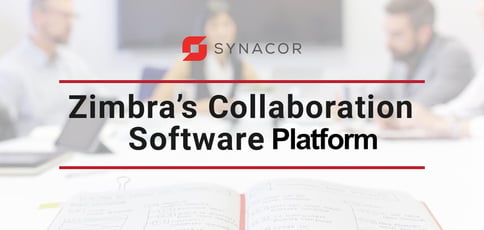 TL; DR: Zimbra is a collaborative software platform that includes an email server, a web client, and integration tools that Synacor acquired in 2015. The software has both client and server components and offers collaboration tools through a responsive user interface. Its capabilities also extend to information management through Microsoft integration. Businesses can choose from open-source, network, and cloud-hosted versions of Zimbra to best meet their needs.
When Synacor acquired the Zimbra platform in 2015, it also gained millions of loyal customers worldwide who use Zimbra's alternative to proprietary collaboration software.
Synacor continues to champion Zimbra's open-source structure and attract new customers, while the solution adds integration options for third-party collaboration tools and platforms. Today, most business users need those tools as part of their IT portfolios.
According to Synacor, that imperative was driven by the COVID-19 pandemic as the rapid shift to remote working models increased reliance on collaboration tools, including video conferencing and interactive chat platforms. Enterprises have also supported a wider range of hosted services to maintain business workflow.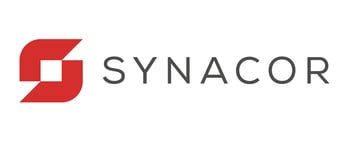 Synacor continues to enhance Zimbra to meet the changing needs of enterprise customers as they call for seamless operation across cloud, on-premises, and hybrid models. Its continued success in the cloud hosting market enables its customers to integrate their preferred solutions into Zimbra through its Professional Services capabilities.
The company introduced the latest version of its software, Zimbra 9, in 2020, and it continues to improve the product and attract new customers. Zimbra is also undergoing an overhaul to freshen its appeal to companies that need to bring various collaboration tools together — a trend fostered by the pandemic.
"The pandemic certainly refocused the work-from-anywhere concept," said Andrew Shingler, Senior Solutions Consultant at Synacor. "Organizations are now asking questions about their IT strategies, including, 'How do we engage and enable our workforce now that they're not at their desks?' It's a question that Zimbra helps them answer."
A Revamped User Interface Improves Collaboration
Since 2020, Zimbra has made some significant improvements in its core product, user interface, and customer support
"Zimbra's existing UI was quite futuristic when it first launched, but expectations changed, so we have done an almost entire revamp," Andrew said. "That introduced a number of benefits, especially around the collaboration imperative."
Zimbra Web Client (ZWC) is effectively a new product, built from the ground up using Preact, a tool that creates user interfaces by assembling trees of components and elements. Zimbra offers two versions of ZWC: classic and modern. Users select their client of choice when they log in, and both include mail, calendar, contacts, tasks, chat, document storage and collaborative sharing functionality. The Classic Web Client is built on Ajax technology and offers the familiar user interface Zimbra customers have become accustomed to since its inception. The Modern Web Client delivers the same functionality in a fully responsive UI that allows users to move seamlessly between desktop, mobile and tablet browsers with a consistent collaboration experience.


The Advanced Web Client includes Ajax capability and offers a full set of Web collaboration features, including Documents and Briefcase, and allows users to export account information. The Standard Web Client is a switch-to option when internet connections are slow or if users prefer HTML-based messaging to navigate their mailboxes.
The Zimbra Zimlet framework can deliver companies exclusive and customized features. Zimlets are add-on applications that enhance the Zimbra client's functionality and work similarly to standard APIs. When clients add a Zimlet to ZWC, they can look at information and interact with third-party applications from within their email messages. Zimlets also work consistently across different client devices — desktops, tablets, and smartphones — through the framework.
Customers Can See a Significant Decrease in Total Cost of Ownership
Zimbra's practical application can be seen in more than 100 customer case studies from around the world on its website. Its solutions serve more than 200,000 businesses, 1,000 government and financial institutions, and 500 service providers in 140 countries.
The software provider has many customers that have switched from rival solutions to Zimbra, including payment solutions specialist ArsBlue.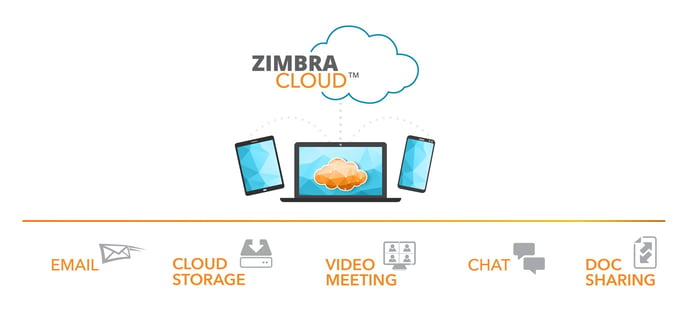 Zimbra also highlights that customers have switched from competitors to achieve OpEx savings. One example is Indonesian business conglomerate Gunung Sewu, which upgraded to Zimbra and saw a 50% decrease in total cost of ownership (TCO) and savings of more than $230,000 over five years, according to the company.
"TCO and other OpEx gains are important to the value proposition, but there are a lot of compelling aspects to Zimbra," said Andrew. "We have an agile development capability where we, or an integration partner, can take a Zimbra customer's request for a feature or integration and deliver that in record time."
He added that Zimbra is a customizable framework, so in-house developers can build those integrations. Or they can get help from preferred third-party integration partners.
Meeting Needs in the Profitable On-Prem Market
Zimbra's large clientele includes many governmental and public sector organizations. That reflects another aspect of market differentiation, according to Andrew.
"Because of Zimbra's distributed architecture, we get a lot of interest from organizations that do not want data going outside of geographic boundaries, as would happen if they went entirely cloud-based," he said. "That means they want alternative models like ours, where they can host and run services within the country to secure the sovereignty of their data."
Governments and public sector organizations are two other strong verticals for Zimbra. That's because Zimbra helps them maintain on-premises solutions. Depending on the department, government organizations may run their email as a cloud-hosted service or as an on-prem hosted service.


"Despite the volume of pro-cloud advocacy, there are still a lot of major organizations out there that have reasons for staying on-premises," Andrew said. "Cloud is not for them — and may never be — not completely, anyway."
Those customers often deploy Zimbra in their datacenters because it offers an on-prem-native solution. Zimbra's appeal to the public sector extends to the value it provides those organizations.
"Many governmental bodies are cash-strapped, and TCO is more of an influential factor than an inclination to go with big brands," Andrew said. "We leverage that inclination. Generally, our solutions are lower-priced than equivalents from bigger solutions providers."
Zimbra: Changing Value Perception of Collaboration Tools
According to Gartner, nearly 80% of workers now use work collaboration tools, up from just over 50% of workers in 2019. That's a 44% increase since the COVID-19 pandemic began.
Andrew said the pandemic experience revived the hosted collaboration software market. And it gave Synacor and Zimbra customers many insights into both technology and how people use it.
"There's been a lot of coverage about the rapid uptake of video conferencing as distributed work teams collaborate remotely during successive lockdowns," he said. But just about everyone inside Synacor and Zimbra had been using our video conferencing tools for years, except that we didn't have our webcams switched on — meetings were conducted audio-only."
Workers may connect using two, three, or more separate video conferencing platforms in a typical week. Synacor helps streamline that process through Zimbra and gives time and resources back to organizations.
"Zimbra's product development has been shaped by customer requirements, which, in turn, have been shaped by big dynamics like COVID-19," Andrew said. "You could say that we are at last using video conferencing as the technology was meant to be used — but it's taken a global health crisis to bring that about."