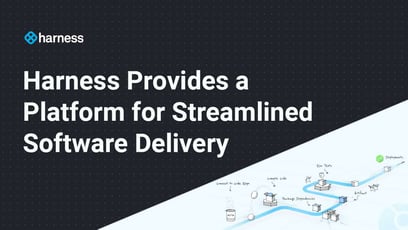 TL; DR: Building an application takes a lot of time and continued nurturing during operations. Developers work day in and day out to ensure every step of the delivery pipeline goes smoothly. But what if there was a way to accelerate this pipeline and streamline processes more efficiently? Harness equips teams with a software delivery platform that leverages AI to simplify CI/CD processes, cloud cost optimization, and security testing, among others. We spoke with Matthew Schillerstrom, Senior Product Marketing Manager at Harness, about the platform and the company's latest GenAI-based release, AIDA.
A harness is a crucial piece of equipment that is dire for the completion of various projects. It helps support construction workers when they are working at 6 feet or greater above a lower level and allows rock climbers to ascend dizzying heights. Although harnesses are most known for safeguarding the wearer from a fall, they also allow users the freedom of movement to perform their job with confidence.
Much like a physical harness, the software company Harness equips developers with the support to perform their tasks effectively. Its platform straps users with various tools and features, enabling them to enhance their developer experience and work freely. Eliminating multiple pain points, Harness allows users to build and focus on what's important.


"Harness is the leading end-to-end software delivery platform focused on improving the developer experience. Our mission is to empower the 30 million software developers worldwide with a comprehensive solution to deliver software to their end-users with velocity, security, reliability, and efficiency," said Matthew Schillerstrom, Senior Product Marketing Manager at Harness.
The Harness platform accommodates the entire tool chain and end-to-end code life cycle, from building, testing, and deployment to enable simpler workflows for developers. Harness has helped thousands of organizations improve productivity and save time spent on software delivery. Its introduction of AI has increased the platform's usefulness by automating low-level tasks and giving users even more flexibility.
Providing a Developer-First Experience
Founded in 2017, Harness has seen tons of growth in little time. Since then, the company has amassed more than 700 team members and continues to expand and enter new fields. Everything the Harness team does is meant to improve the developer experience.
"We're looking at the whole toolchain end to end, from build, test, and deploy, to remove as much toil as we can for developers and make it simple and easy," said Matthew.
It was the goal of simplifying the developer life cycle that led Harness to become the first software delivery platform to implement AI models. "We're always looking for new technology and ways to solve our customer problems," said Matthew.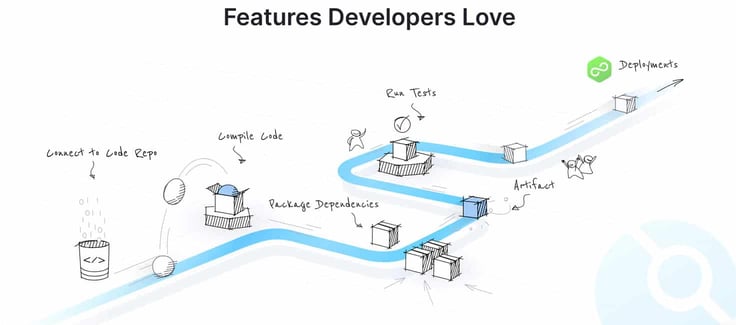 By automating tasks, Harness helps accelerate development and improve developer productivity. Its platform offers a holistic approach that answers multiple developer pain points. Harness provides features tailored to various processes, including continuous integration, continuous delivery, GitOps, cloud cost management, security testing, and service reliability.
With the Harness platform, users can streamline their delivery pipeline and reach deployment faster. Teams can increase efficiency and deliver code more reliably to their users. Harness' benefits are evident in its results.
"We've conservatively saved 50-60% of total DevOps and engineering time spent on our previous CI/CD process," said Martin Reynolds, Head of DevOps at Advanced Software, about the platform.
AIDA: Using AI to Enhance the Developer Journey and Control Costs
Venturing further into AI innovation, Harness recently released a new solution that will allow users to leverage AI across the entire software delivery life cycle. The solution is called Harness AIDA, which stands for AI Development Assistant.
"We looked at our road map of features and saw all these things that we could solve quickly and easily in different ways by leveraging advancements in generative AI," said Matthew.
AIDA uses generative AI to automate various workflows with AI-driven assistance. Engineers will no longer have to waste time on menial coding tasks and management. This way, they can focus on improving innovation and answering customer-centric issues.
"When you don't have to think about all these test cases you have to do and know you're going to have it done automatically, then you can think about everything else. And be creative and innovative or focus on your customer," said Matthew.
Although AIDA is still in its beta phase, it will allow users to work with more freedom and have more flexibility with their time. Harness built the solution to help automatically prevent failures, accelerate debugging, and generate cloud policies for better cost management. AIDA helps simplify multiple development objectives and allows teams to secure code and fix vulnerabilities in no time.
AIDA's cloud cost management capabilities enable teams to save on costs and generate policies without having to understand complex code or infrastructure. "It's not going to take them weeks to learn. We pride ourselves on releasing useable features out of the box with a minimum cognitive and operational load on the user. So we're taking that generative AI model and incorporating it so that people don't have to memorize all the coding and scripts and then populating it into that policy," said Matthew.
Creating a Road Map Focused on Improving Customer Outcomes
Harness' mission is to enable dev teams to deliver code reliably, efficiently, and quickly to end users. And its tools, which cover the entire software delivery pipeline, have helped developers do exactly that. The Harness team uses the feature to ensure these results before a release.
"We're using it ourselves to make sure that we're satisfied with it before we deliver it to our customers. We want to make sure it's going to solve real-world problems. And that it's productive, safe, and secure," said Matthew.
Harness creates usable and effective tools that help make the development process easier, not more complicated. By streamlining software delivery with Harness, users can improve customer outcomes and achieve better results, including cost savings and faster, secure deployments.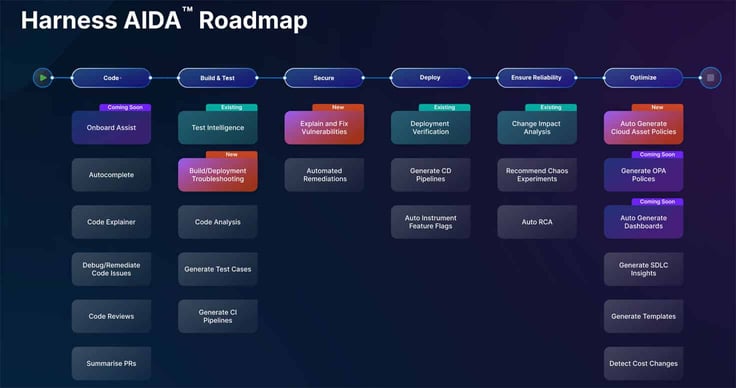 "All the things you see in our road map are removing toil, regardless if AI will solve it or not. Harness' vision is to remove toil for millions of developers," said Matthew.
The Harness team also works with customer requests to include features users need, whether that's an improvement to securing an application or speeding up deployment troubleshooting techniques. Harness has been transparent with its AIDA release and has a road map published on its website for the solution. The team will continue to add more features to AIDA over time and looks forward to helping users automate more tasks so they can focus on critical workflows.
"If we're preventing all these failures, deployment bugs, and automating workflows, then we can have developers spend more time closer to the product and customer, which they love. Developers love solving customer problems," said Matthew.