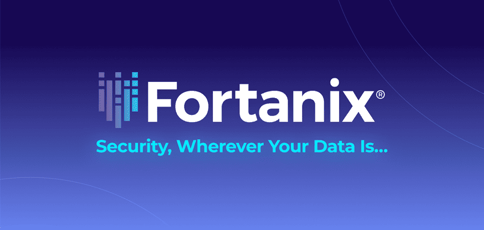 TL; DR: Fortanix provides users with a robust data security platform based on confidential computing to protect their data in use. Over the years, SaaS products have risen dramatically in adoption, with many companies using around 250 applications for their operations. We spoke with Faiyaz Shahpurwala, Chief Product and Strategy Officer of Fortanix, about the importance of confidential computing, protecting data in use, and the security platform's benefits.
Exploring a new frontier can be a risky and rewarding undertaking. Take Lewis and Clark as an example. Traveling the unknown land beyond the western border of the US didn't come without its trials. But the yearslong voyage allowed them to take in detailed reports on their ventures and unseen landscapes, which made notable scientific contributions.
The Fortanix founders, including current CEO Anand Kashyap, took a similar leap of faith when they created their confidential computing technology. Running a startup comes with challenges and risks, especially when launching a never-before-seen solution. But the confidential computing solution would allow them to power the next frontier of protection: data security.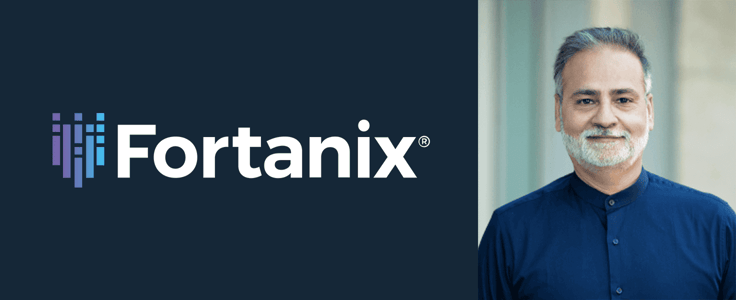 "The only real way to help customers protect themselves is through encryption. But there was no technology for encrypting data in use. If somebody compromises a server, they would have access to the memory. This is the problem that Fortanix is solving," said Faiyaz Shahpurwala, Chief Product and Strategy Officer of Fortanix.
Fortanix serves as a data shield for businesses by providing technology to protect data that is in use. With companies using SaaS products more than ever, their data is spread across multiple platforms while remaining vulnerable. Fortanix leverages confidential computing to safeguard and encrypt user memory, offering highly complex solutions as simple consumable services in the areas of key management service (KMS), tokenization and data masking, secrets management code signing, and also leveraging artificial intelligence (AI) constructs.
Fortanix is a startup that raised $90 million in series C funding in the fall of 2022 with the funding round led by Goldman Sachs. This investment round allowed the company to reach a total of $122 million in funding and will help accelerate its leadership in data security.
Pioneers in Confidential Computing
Launched in 2016, Fortanix became the pioneer of confidential computing. This type of computing protects data in use by performing computation in a hardware-based Trusted Execution Environment — a secure part of a main processor that prevents unauthorized access or the ability to alter data. But it took some time before the market could reach this point.
In the past, people would use perimeter security, such as firewalls and access lists, to protect their servers from bad actors. But in the world of cloud and SaaS, these measures were no longer efficient or applicable drivers for protection.
"Your perimeter can't extend into every cloud or SaaS provider you're in. And depending on the kind of business you're in, you can have a big supply chain that your data is going in and out. So the old techniques don't apply anymore," said Faiyaz.
Once the cloud became the primary choice for businesses, the industry pivoted to endpoint and network security. But these security layouts still couldn't answer the problem of compromising data attacks. Data was growing exponentially without the proper management or security, leaving it vulnerable to attacks from multiple access points.
"We focus on the area of data security and make the assumption that the bad actors are going to get the data. So you want to make sure it is protected. Because if that's compromised, your company's reputation and customers are compromised. So that's the next frontier," said Faiyaz.
So Fortanix created its confidential computing platform to combat bad actors and their attacks on user data. Everything within the Fortanix platform is encrypted in memory as well. Users can leverage Fortanix to protect data in use within multiple applications.
Protecting Data In Use With a Comprehensive Platform
Fortanix understands that users leverage multiple applications and services to power their businesses so it created a comprehensive platform that allows customers to manage their data security for all of their solutions under one roof.
"People work with various business units, whether they're going into ServiceNow, Salesforce, or AWS. They can have one platform to protect the data. It gives you a single point for creating the policy, monitoring auditability, etc. It's really about integrating," said Faiyaz.
The Fortanix platform includes more than 100 integrations from the biggest brands in the market, from Google Cloud and Azure to Oracle and Snowflake. And companies can use Fortanix for multiple cases. The company has customers in fintech, healthcare, retail, financial services, and government. It has also launched services tailored to Web3 security.
Compromises within the crypto industry have caused people to lose billions of dollars, and without regulations, users don't have the insurance to protect those assets. Where Fortanix steps in is during the validator process. It allows users to run their validator nodes — where transactions are written to the ledger — inside of a Trusted Execution Environment (TEE).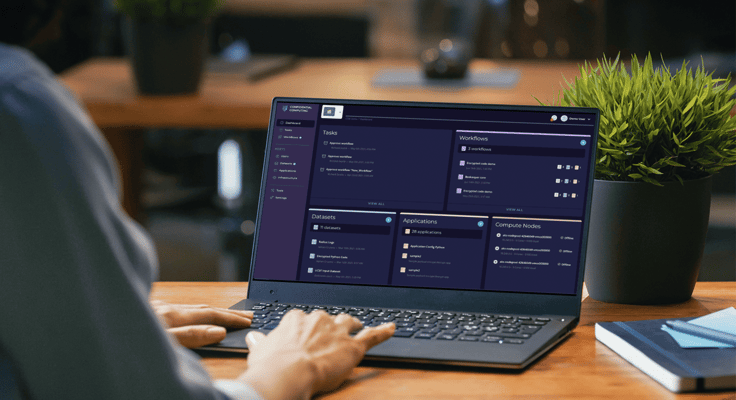 "Bad actors will not be able to access those keys because it's all encrypted memory. So all they're going to get is encrypted bits, which they can't do anything with," said Faiyaz.
The second solution Fortanix launched is a one-time signer. It allows users to maintain their crypto keys within the Fortanix platform, protecting it from attacks. Together with the Web3 solutions, Fortanix answers various security needs for multiple industries.
Providing a Frictionless Experience for Customers
Fortanix excels in user experience as well. Not only is the platform all-in-one, but it is also easy to use for dev teams and CISOs. Faiyaz said the Fortanix team is intentional about delivering a solution that can make data security easier for customers no matter where they are in the world.
"Customers like us because we have globally SaaSified our platform, which is hard to do in our world because we run inside of very specialized appliances called HSMs built on confidential computing," said Faiyaz.
Hardware security modules (HSMs) store data keys. Fortanix serves customers in five regions, including the UK and Asia, and ensures these keys don't go from one region to another. The platform also offers easy buttons to provide a more frictionless experience for customers.
"We have easy buttons for everything you want to integrate with. We added these buttons to allow you to quickly configure things you need and get up and running in minutes," said Faiyaz.
Fortanix also has a multi-tenant feature. Companies can give every business unit a comprehensive view of the platform to create and run their services. That way, users can track what others are using and compartmentalize for better organization. Fortanix also designed its platform to help the DevOps side with APIs and promote policy management.
"Policies are set by the CISO. But the deployment and everything else is done at the distributed levels by the various business units or constituents. So that was the mindset behind how we developed the platform. And that also drove the adoption and success of our platform," said Faiyaz.