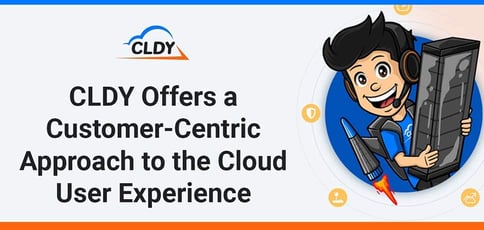 TL; DR: CLDY makes cloud hosting simple and effective with guaranteed speed, security, and stability. The managed cloud provider developed its C3.Gen platform to fill performance gaps in the market and improve user experience for higher-performing websites. Users can also count on its customer-centric approach and soon-to-be-released consulting services to deliver custom solutions tailored to their business needs.
After selling their former hosting company Vodien in 2017, Alvin Poh and John Jervis Lee had no plans of returning to the industry. Alvin and John had done their due diligence with Vodien, built it from the ground up, and placed it on the hosting map. And global tech giant Newfold Digital had acquired another hosting jewel to place on its crowned list of well-known brands.
The team of founders had other passions and avenues to explore. But their departure didn't mean their business structure wasn't missed or that their entrepreneurial spirit had died.
"Our ex-customers and partners were coming back to us with a lot of problems in the industry," said Alvin Poh, CLDY Founder. "They weren't getting the support that they wanted or the performance that they needed. It was a difficult decision. But we decided to start something new again last year. And that's how CLDY was born."


Alvin's and John's new beginnings had turned out to be a hosting return with a spin: a managed cloud hosting venture. Using what they had learned during their years running Vodien, the hosting duo leveraged their veteran experience to develop solutions that bridge the gaps within the cloud industry. As more businesses gravitate to the value of the cloud, the CLDY team looked to deliver a different approach from that of its cloud competitors that highlights the needs of its customers.
"The main reason we are in business is to offer the customer a great experience. For us, it's providing the speed that the customer wants, the security, and the stability of knowing that your website won't go down. Or if it goes down for whatever reason, somebody is there to take care of things," said Alvin.
Filling in Market Gaps with Powerful Hosting Services
Alvin made some key changes with his second swing in the hosting industry as he was creating CLDY. The founding team built the company on three main pillars: customer-centric, global-first, and employee-led values. Unlike Vodien, which mainly serves a Singaporean audience, CLDY reaches a global customer base and employs a remote team. An open company culture also allows employees to offer feedback and input in company-level decisions.
"Global-first is looking at the world as an accessible place without boundaries and knowing that it's not just the customers that we're serving, but the team that's able to help fulfill this vision no longer comes from one single geography. And that's different from how we operated with Vodien," said Alvin.
Besides its operational shifts, CLDY also refined its service model to answer the market's performance needs. CLDY developed its C3.Gen platform to deliver three fundamental values: speed, security, and stability. These three pillars are imperative to a successful user experience and website.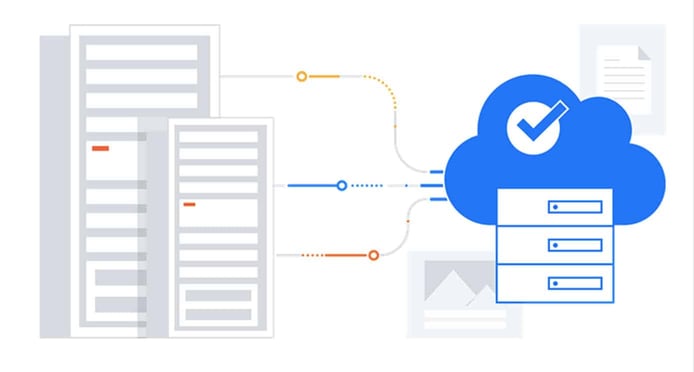 When it comes to speed, CLDY promises customers with slow websites a 500% increase in website speed compared to the speed their previous hosting provider offered. Customers can also count on high availability as another guarantee.
"We have guarantees and protections in place. If your website goes down, we're going to compensate you. And this is something that we promise because we are confident in not just the infrastructure but also the processes to monitor and manage any downtime that might happen," said Alvin.
CLDY also ensures top-notch security for user websites. The managed cloud provider only uses the latest technology and infrastructure to power its C3.Gen platform, including the security portion.
"We have the programs, the technology, and the people that constantly look at things from a security standpoint. That includes making sure that brute force attacks don't happen or that we filter away any DDoS attacks, ensuring that the experience customers get is obviously protected," said Alvin.
Promoting a Customer-Centric Approach to Cloud Hosting
Cloud computing is complex, and most users don't have the technical know-how to navigate the cloud effectively. The CLDY team understands that and offers its users a simplified approach to cloud hosting. This business practice allows CLDY to better serve customers while letting businesses focus on their high-priority tasks.
"One of the things we want to do is cut through the technical jargon and all the stuff that the conventional business doesn't understand. So we come in as a trusted advisor to help them through the process. And that's a gap that CLDY fills," Alvin said.
Customer feedback does not go unnoticed at CLDY. Alvin told us that the CLDY team doesn't only want to deliver capable products but deliver a level of quality that users can't find anywhere else. The hosting company's continual focus and effort rest in developing solutions that optimize over time and provide users with the performance needed for their online presence.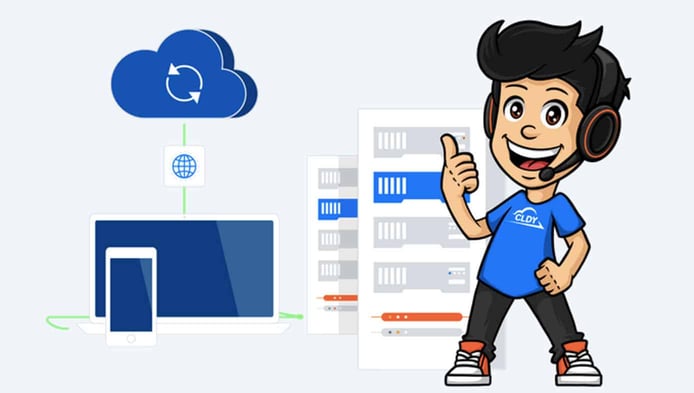 "Websites power a lot of businesses these days, and those websites cannot go down. They need to be fast, and their customers need to be able to access them quickly. We want to make sure that all customers that come on board have great speed, support, stability, and security," said Alvin.
Creating a hosting atmosphere that users can benefit from also yields an excellent return on investment for CLDY's operational side. Alvin told us many CLDY users share their hosting experience with friends, family, and business contacts.
"While we do paid advertisements, a large part comes from word-of-mouth. The reviews we get say they love the service they're enjoying. And that's the difference that we want to bring. We want to stay true to our core users and ensure that their experience is top-notch," said Alvin.
Developing À la Carte, Customized Solutions with Consulting Services
Flexibility is one of the cloud's most sought-after features. Cloud hosting offers unparalleled scalability and convenience to help users create an online atmosphere that works for them. They no longer need to be tied to a set number of resources, and businesses need personalization and customization more than ever.
"​​One of the areas that we want to look into is how to provide a service for people that have needs that off-the-shelf products cannot meet. And that requires the right kind of people, knowledge, and expertise to deliver," Alvin explained.
CLDY plans to launch a consulting service alongside its new website to meet the custom solution needs of its customers. The CLDY team will partner with clients to configure and devise any type of solution for integration, whether it's a security solution for their applications or a complex email hosting setup. Its consulting service actually came to fruition through past experiences creating custom features for some of its clients.
"We did a hybrid solution, where managers and executives get a Google workspace email, and everybody else gets an email solution running on our servers, which is a little more affordable. But with that, we still back it up with security, accessibility, and all the features they need to have a full-featured solution," said Alvin.
CLDY's custom solutions encompass everything hosting, including infrastructure setup. That means customers are also not limited to cloud offerings.
"We are offering a customized solution where users can get a managed service for whatever kind of hosting they require. It could be complex hosting. They might need redundant servers or load balancers. If they can think of it, we can provide a hosting solution that caters to that," said Alvin.