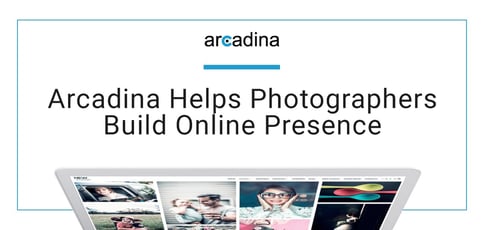 TL; DR: Arcadina was founded with a mission to help professional Spanish, Italian, and Portuguese-speaking photographers build and maintain an effective web presence. The company's all-in-one suite of solutions has everything a photographer needs to do business online, including website design, web hosting, domains, ecommerce solutions, and business management tools, among many other features. Arcadina's goal is to help its clients grow, and the company is doing just that through continuous product development and its hands-on approach to customer support.
It's no longer a secret. To thrive in today's digital-centric economy, small businesses need to build a robust web presence to reach customers. One study found that roughly 80% of consumers do preliminary research on a business online before making a purchase. That same survey posited that the same percentage of customers could be lost by a business without a website.
And the story is the same in the photography space. In the past decade, the most successful commercial photographers have housed their portfolios online to attract potential clients. But competition for attention has become fierce, and static websites with simple galleries may not be enough to stand out. And that's where Arcadina can help.
The company has developed an all-in-one suite of tools to empower photographers to build and manage an effective web presence.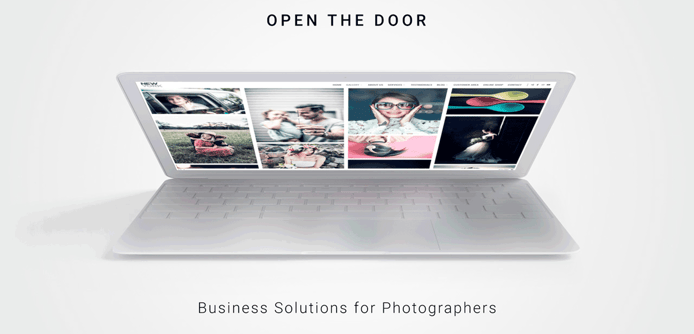 "At Arcadina we offer business solutions for photographers so they can maintain a space on the internet and show their work," said Aitor Gil Garcia, Arcadina's CMO. "The goal is to help them reach customers where they are."
Aitor told us Arcadina's philosophy is centered on bringing the complete photography studio online. The company's solution is comprehensive and includes web hosting, website design, domain registration, integration with Lightroom, and an online store, among many other features.
"Our main advantage is we are an all-in-one solution," Aitor said. "As soon as photographers sign up, they have everything they need to be successful online. They can broadcast a powerful brand image and use our variety of business tools to increase sales."
An All-in-One Solution for Photographers to Build Online Presence
As any photographer can attest, building a thriving business isn't easy. First there's the need to hone the craft and master the technical aspects of photography. And that's the part most professionals love the most. Marketing, sales, website design, web hosting, and managing ecommerce? Well, that's an entirely different mountain to climb for many photographers.
"Professional photographers needed to enter the digital space and sell their photographic services, sell their photos and videos, download and sell prints in different formats and finishes," Aitor said. "It's a lot of work to get up and running and launch a successful online business."
Aitor told us that Arcadina removes some of the common pain points photographers experience when moving their businesses into the digital space. The aim for Arcadina is really to simplify the process so that photographers can focus on what they do best.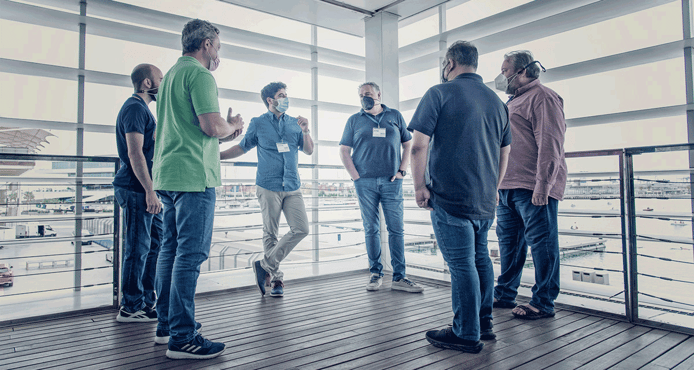 "In short, our web service allows photographers to do business and communicate with their clients and followers from their website," Aitor said. "This removes the need for unnecessary travel and allows them to reach many more customers, wherever they are."
As Aitor noted, photographers can do much more than just show and sell their photos with Arcadina. They can also create private galleries from which their clients can make a private selection of images. And they can work directly with photo labs. The platform also integrates nicely with Lightroom and comes complete with a number of tools, including an online store, order management solutions, Google Analytics, and social media integrations, among many other features.
The best part? Arcadina makes it all very easy.
"From the moment they sign up with us, our clients can create a photography and creative website with a professional result," Aitor said. "And there's no need for advanced technical knowledge. This really saves our clients time and money that would otherwise be spent on hiring a professional web developer."
Challenges Modern Photographers Face in a Competitive Market
Almost every industry was affected by the coronavirus pandemic that hit in early 2020. And the photography space was no exception. Aitor told us that the pandemic had obvious impacts on photographers, as in-person events were canceled and social distancing mitigation efforts were put in place across the globe.
However, according to Aitor, the boom of web photography in recent years and the rise of mobile photography has meant big changes in how professional photographers approach their craft.
"Now more than ever people know how to appreciate the quality of good photographic work," he said. "But the professional photographer who succeeds must master the internet medium. Professionals need to have a powerful brand supported by a website and blog, know how to sell services and photographs online, deliver effective marketing through social networks, and effectively manage a business."
Aitor noted that Arcadina has been beefing up its offering, technology, and approach. His team knows the challenges photographers face, especially with the pandemic still looming.
"This past year we have worked harder than ever advancing our web service to another level offering additional business options, better systems infrastructure, and better customer service," he said.
And delivering high-quality customer service has always been an area of pride for Arcadina.
"We always respond in less than 24 hours, holidays included, and we treat each customer as if they were unique," Aitor said. "In addition, being specialized in the photography and video sector, we know very well how they work and what their daily problems are."
Robust Product Development Strategies to Answer Customer Needs
And listening to customer feedback has really paid off for Arcadina. The company maintains a robust feedback loop with clients that it leverages to inform its product development trajectory.
"At Arcadina, we highly value the opinion and needs of our photographers," Aitor said. "We conduct satisfaction surveys in which our clients provide us with their opinion and we leave open answers so that they can let us know their problems and needs so that we can then take measures to solve them."
The company also has its ear to the ground to monitor market trends, perform competitor research, and seek ways to improve the value it delivers to customers.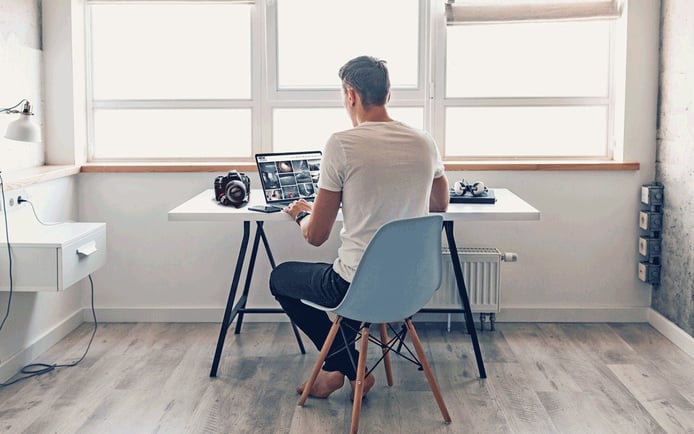 Arcadina is now looking to grow in the markets where it already has a presence, including Spain, Italy, Mexico, Argentina, and the U.S. The company is also planning to implement the integration of professional photographic laboratories for printing and direct delivery to the photographer's end customer. This will include formats such as canvas, methacrylate, wood, photographic paper and other high-quality and design finishes.
"We want to become the best business web solution for all Spanish, Italian, and Portuguese-speaking photographers and be leaders in their countries," Aitor said. "The true goal is to help our customers achieve continuous growth."