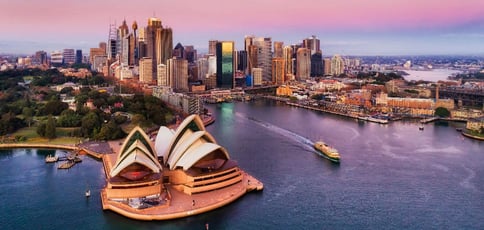 It's been more than three decades now since Australia first connected to the internet. Many things have changed since then. Web hosting services, for example, have evolved in terms of infrastructure and service delivery.
More than ever before, internet users in Australia can choose a web host that suits their unique needs, not just one that provides hosting services. And the best part is that these web hosts don't even have to reside in Australia as long as they have datacenters in the country.
What that means is there's more competition in this industry, which is a huge step-up given that in the late 1980s and early 2000s, only two companies, Digital Pacific and NetRegistry, dominated Australia's web hosting industry.
Today you'll never run out of options when choosing the best web hosting in Australia. But that doesn't mean every web host you come across will work for you. While I'll be the first to admit that there's no perfect web host out there, these seven are close enough.
1. HostArmada: Best Affordable Host
HostArmada is living proof that you don't need to spend tons of money to get the best web host in town. This affordable web host offers many freebies, including a free SSL certificate, domain, website transfer, and optimization.
FREE cPanel integration and Softaculous apps
Auto daily backups and web application firewall
Reliable and redundant cloud servers
FREE SSL encryption and website migration
99.99% uptime guarantee
CHEAP
RATING 4.8 ★★★★★ Our Review
HostArmada: Our Expert's Review
Lynn Cadet (HostingAdvice.com): HostArmada's cloud network spans four continents, with datacenters in Europe, the US, Asia, and Australia. Its server redundancy and website optimization features allow users to run stable and performant sites for end users across the globe while running a simplified hosting environment. Go to full review »
| Money Back Guarantee | Disk Space | Domain Name | Setup Time |
| --- | --- | --- | --- |
| 45 days | 15 GB SSD – 40 GB SSD | FREE (1 year) | 3 minutes |
They say you should think twice when a deal sounds too good to be true. But even after thinking twice, I arrived at the same conclusion — HostArmada is worth every penny. Here's why.
I signed up for its cheapest plan (Start Dock), which falls under shared hosting. When you're testing out a web host, you want to check the performance of its cheapest plan to have a rough idea of what to expect about the overall service.
That's because some average web hosts don't allocate a lot of resources to their lowest plans, especially shared hosting. They do this hoping to lure users into ditching their cheap web hosting plans and signing up for more expensive plans. But what's the point of purchasing something you don't need?
In other words, you shouldn't have to sign up for a Pro Max plan to enjoy more basic features such as fast loading speeds or, at the very least, a 99.9% uptime. These features should be included by default. The need to upgrade your hosting plan should only arise when you're receiving higher traffic than usual, and you need more server resources, such as memory and SSD storage.
I was particularly impressed with HostArmada because it understands this concept. Its shared hosting plan is not only affordable but comes with unlimited databases, subdomains, email accounts, FTP accounts, a free SSL certificate, and daily backups.
See our full review of HostArmada >>
2. SiteGround: Best Customer Support
There's always a soft spot for SiteGround in my heart as far as web hosting goes. In fact, I often run out of superlatives to describe this web hosting company. I consider it a breath of fresh air, especially regarding customer service.
FREE website transfer service to get started
99.9% uptime guarantee and unlimited traffic
User-friendly WordPress installation
24/7 support featuring custom systems
4 caching options plus staging and Git
CHEAP
RATING 4.6 ★★★★★ Our Review
SiteGround: Our Expert's Review
Alexandra Anderson (HostingAdvice.com): Providing hosting with the perfect balance of technological innovation and superior customer support, SiteGround offers a range of affordable hosting services to meet your needs. In addition to the expected cheap web hosting perks — a free website builder and unlimited bandwidth — the company specializes in custom-built tools to deliver strong and positive user experiences. Go to full review »
| Money Back Guarantee | Disk Space | Domain Name | Setup Time |
| --- | --- | --- | --- |
| 30 days | 10 GB SSD – 40 GB SSD | New or Transfer | 6 minutes |
Some web hosting companies I've used respond to potential clients faster than they do current clients. It's almost as if they only care about signing up new clients and not providing a positive experience for their existing ones.
That's when you'll see that chat feature randomly pop up on their website, ready to help you sign up. But once you've signed up, you'll have a better chance of finding a needle in a haystack than getting a hold of the web host's customer support.
SiteGround is different, and that's exactly why I like this company. I haven't seen a company that responds to customer inquiries faster than SiteGround. The web host also offers a live chat feature with almost zero waiting.
Yes, you read that right — I've never had to wait more than a minute to chat with a SiteGround customer service representative. At first, I thought its customer service team was only a public relation stunt, but two years later, nothing has changed. I still get prompt responses to support emails and access to live chat almost instantly.
The only downside if you're an existing client is that you'll have to dig through its website to find the live chat option. I think it's because of its many tutorials on various topics. The company likely prefers that customers search for answers in its knowledge base before asking for support.
See our full review of SiteGround >>
3. A2 Hosting: Best Uptime
Uptime is one of those things you want to check before signing up for a web host. And in this age of marketing, almost every web host I've seen claims to offer at least a 99.9% uptime. Some live up to the expectations, while others are hugely disappointing.
FREE Cloudflare CDN and SSD speed boost
Optimized caching and 1-click installs
Unlimited email, domains, and databases
Advanced security and FREE HackScan
24/7 support via phone, chat & tickets
CHEAP
RATING 4.6 ★★★★★ Our Review
A2 Hosting: Our Expert's Review
Alexandra Anderson (HostingAdvice.com): There are plenty of excellent cPanel shared hosting providers out there, so what sets A2 Hosting apart from the rest. Not only does the company offer a ton of features, but it has custom-built its packages for enhanced performance, speed, and security — putting your priorities above pricing. Go to full review »
| Money Back Guarantee | Disk Space | Domain Name | Setup Time |
| --- | --- | --- | --- |
| 30 days | 100 GB SSD – Unlimited SSD | New or Transfer | 4 minutes |
I've tried more than 20 web hosts over the past five years, sometimes for personal reasons and other times due to my client's preferences. Although as a web developer, I may have my own recommendations and preferences, I often work with clients who just want me to redesign their websites without changing hosting providers.
And from my experience, some web hosts will make you regret signing that contract with your client. Some have very poor uptime; you have to transfer the website to a new host before you even start fixing the design, code, or anything else.
Enter A2 Hosting, a web host with the best uptime I've seen (or rather experienced). This is one of the few hosts that put meaning to the phrase '99.9% uptime' guarantee. Some just use this term as part of web hosting lingo.
A2 Hosting deserves a special award for the investment the company has made in its hosting infrastructure. A2 Hosting's infrastructure is in a league of its own from its excellent uptime to high-speed Turbo Servers that offer up to 20 times faster speeds.
See our full review of A2 Hosting >>
4. Nexcess: Best Managed WordPress Hosting
Building your website on WordPress is fun — until you have to update it regularly, optimize it for speed and performance, and conduct daily backups. That's the whole point of having managed WordPress hosting, a type of hosting designed to manage your WordPress website as you take care of other important aspects, such as creating content.
FREE site migrations and automatic updates
1-click staging and unlimited email accounts
Built-in image compression, caching, and CDN
24/7 support and plugin performance monitoring
Monthly hosting unlocks the most savings
WORDPRESS
RATING 4.9 ★★★★★ Our Review
Nexcess: Our Expert's Review
Laura Bernheim (HostingAdvice.com): We get it, many new WordPress users simply opt for an affordable one-size-fits-all shared hosting package for their new website. Given the worldwide popularity of the content management system, web hosting companies will make sure all the basics are covered for a very low cost. Go to full review »
| Money Back Guarantee | Disk Space | Domain Name | Setup Time |
| --- | --- | --- | --- |
| 30 days | 15 GB – 800 GB | | 6 minutes |
I've been using WordPress to design many of my client's websites. Managed WordPress hosting makes everything easier for me because I don't have to go back and update each website — Nexcess takes care of all that.
What really makes Nexcess stand out in the world of WordPress hosting is just how uniquely equipped it is to handle WordPress websites. To give you some perspective, most managed WordPress hosts I've seen offered at least two PHP workers per managed hosting plan, which is the industry standard.
PHP workers are background processes on servers that run PHP code, the same type of code WordPress runs on. Usually, the more PHP workers the web hosting provider has, the faster the processing speed for the website or application that runs on it. The most basic plan at Nexcess features at least 10 PHP workers. That's eight more than the industry average!
I also like the fact that Nexcess has a curated WordPress stack. This means that the company didn't just randomly choose certain features and add them to its hosting plan targeting WordPress users. Unfortunately, many companies do that, and you end up having tons of features you don't need. Instead, it assembled a curated WordPress stack to offer the best-managed WordPress hosting experience.
See our full review of Nexcess >>
5. Cloudways: Best Cloud Hosting
Many years ago, shared hosting was the most popular hosting option for individuals on a budget or those whose sites had significantly lower traffic. But this hosting option had a few drawbacks, some of which I experienced while managing some eCommerce websites for my clients.
Managed cloud hosting with 24/7/365 monitoring
Choose from 5 popular cloud providers
Auto-healing cloud servers with FREE backups
3-day free trial with no credit card required
Host unlimited apps with no contract lock-in
CLOUD
RATING 4.6 ★★★★★ Our Review
Cloudways: Our Expert's Review
Alexandra Anderson (HostingAdvice.com): If you can't beat the cloud provider behemoths, offer their infrastructure as a service. Cloudways gives customers their choice of cloud platform: AWS, Google, Linode, Digital Ocean, or Vultr. Go to full review »
| Setup Time | Disk Space | CPU | RAM |
| --- | --- | --- | --- |
| 8 minutes | 20 GB SSD – 4 TB SSD | 1 – 96 cores | 1 GB – 384 GB |
One client I worked with had an eCommerce store that sold flying discs. The business was booming at the time since not so many people knew about flying discs as a sport. Those who loved the sport didn't know where to purchase these discs.
My client, a college student then, received huge orders in the summer as the weather got warmer and more people went outside to play with their discs. In the winter, though, there wasn't much activity on his site. Long story short, we decided to switch from shared hosting to cloud hosting since the latter could scale up and down based on the amount of traffic received. This whole process took place without service interruptions.
With shared hosting, on the other hand, the site would experience slower speeds and poor performance, especially in the summer when demand for discs was high. We could have easily upgraded to a virtual private server or dedicated plan, but that wasn't necessary, given that cloud hosting was the best web hosting service at the time.
We had many different cloud hosting providers to choose from but finally narrowed it down to Cloudways. This web host uses three different cloud providers: DigitalOcean, GCE, and AWS. That means we were free to choose the server that best suited our eCommerce needs. The performance was also excellent, even during peak seasons, mainly due to the built-in advanced cache and Cloudflare (CDN).
See our full review of Cloudways >>
6. Digital Pacific
Digital Pacific describes itself as the home of Australian servers, and rightfully so. Here, you'll find almost everything you'll ever need in the best web hosting in Australia. Let's break it down a little bit further.
This web host is a gold mine for agency owners. It has a plethora of options to choose from, starting with eCommerce hosting solutions to plans curated for small businesses.


Digital Pacific feels like a one-stop shop for all your hosting needs. You'll also find shared, VPS, cloud, dedicated server hosting plans, professional email services, and even WordPress hosting options.
I like the fact that they fit every side of the aisle. Whether you're just looking for something simple to host your portfolio or a resource-intensive plan for powerful websites or applications, Digital Pacific has got you covered.
7. Crazy Domains
Crazy Domains has a crazy domain name for a perfectly normal and impressive web host. This web host is a great alternative to Digital Pacific. But one thing that makes it especially stand out is just how much flexibility users have in choosing their preferred server.
Let's start with its datacenters; this web host has one in Perth, Australia, and another in London. It also comes with servers located all over the world, from Hongkong to the East and Newark (USA) to the West.


This web host doesn't stop at having datacenters in Australia and worldwide; you can choose your preferred server, whether it's Linux, Windows, or Dedicated. Not what you're looking for? No problem; Crazy Domains lets you build your own custom server from scratch with any specifications.
As does Digital Pacific, Crazy Domains also offers more than just hosting solutions. I've noticed that's a common denominator in most Australian web hosts I've used. That's actually a good thing, especially for a web developer.
It feels great knowing that your web host offers everything you need to run your application or website all under one roof. As a result, you won't have to worry about crossing over to another web host for additional services when you can just add it to your cart with a click of a button. I'm talking about search engine optimization, email marketing, web analytics, site protection, logo design, and even custom website design.
What Is Australian Web Hosting?
The term Australian web hosting simply means a web host with datacenters in Australia. Contrary to popular opinion, it doesn't necessarily mean the web host resides in Australia.
From the seven examples I've discussed above, only two have physical locations in Australia: Digital Pacific and Crazy Domains. The others have locations throughout the United States and Europe but with datacenters in Australia.
What Is the Difference Between a Datacenter and a Server?
Throughout this article, I've used the terms 'datacenter' and 'servers.' While some people use these two phrases interchangeably, they do not mean the same thing.
I'll start with a datacenter. This is the physical location that hosts the hardware the web host uses to provide hosting services to its clients. This hardware can include CPUs, hard drives (storage), processors, and memory.
On the other hand, a server is software designed to run on a computer's hardware. I know this may sound slightly confusing, so I'll break it down further.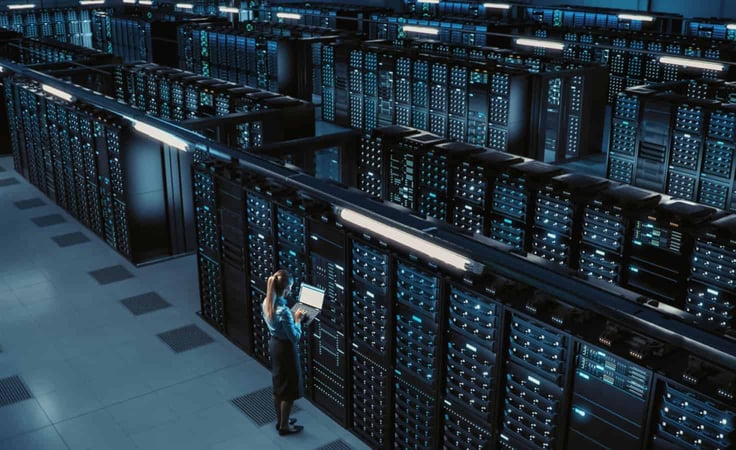 Let's think of three different stages involved in the website hosting process. For the sake of simplicity, I'll name them Containers A, B, and C.
Container A holds the client's website or application. This can be an eCommerce store, a dating website, or a web application. This container cannot work by itself. It needs to run on a server, which you'll find in Container B.
In the server labeled Container B, you'll find a custom hosting plan used to accommodate the needs of the website or application found in Container A. This could be in the form of shared, dedicated, VPS, or even cloud hosting.
As with Container A, Container B cannot run on its own. While it may contain the specifications to run the application, it needs to fetch these specifications from a physical location. That's where Container C, the datacenter, comes in.
In summary, Container C (the datacenter container) has all the hardware components required to power Container B (the server), which then powers Container A (the website or application).
How Much Does it Cost to Host a Website in Australia?
Web hosting doesn't come at a fixed cost. A decent web hosting service will charge anywhere between $2 to $5 for the most basic plan and costs more for advanced plans.
That said, many factors will ultimately determine how much you should expect to pay for web hosting. Established and well-known providers tend to charge more for their services, while newer ones that are just trying to build their popularity and trust in the industry may offer more affordable options.
The type of hosting you choose also has everything to do with the cost. If you opt for shared hosting, for example, you'll likely pay less than someone who chooses VPS or dedicated servers.
The type of hosting aside, the resources allocated to your website or application will also determine how much you fork out in web hosting service fees. As mentioned earlier, these resources include but are not limited to disk space, bandwidth, CPU power, and memory.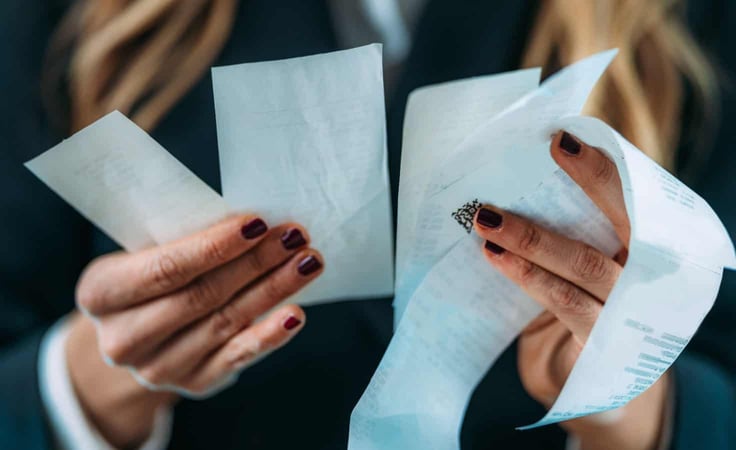 Earlier, I used an example of that one client I worked with who needed a hosting service for his eCommerce website. For such a client, scalability (through cloud hosting) was what he needed most at that point.
Obviously, he ended up paying extra when his online store experienced rapid growth during the summer. So yes, scalability is another factor determining how much you'll pay for hosting.
Some hosting providers will also charge you for additional services and features, including SSL certificates, domain registration, website backups, overall security, a content delivery network (CDN), and website builders. Some, however, may offer these add-ons at no extra cost to you. So depending on where you shop for hosting, you may or may not need to pay extra.
The same applies to websites or applications that require premium or priority support. Some will charge you additional hosting fees for 24/7 customer support.
Finally, the length of the hosting contract can decide how much you pay for hosting. I always opt for long-term contracts because they usually come with discounted rates. For instance, annual or multiyear plans are mostly cheaper than monthly billing.
Why Does Datacenter Location Matter?
The datacenter location is one of those things you can't afford to ignore when looking for a web host, but unfortunately, not many people understand its importance. To begin with, the physical distance between the datacenter and your website visitors can affect the latency or delay in data transfer. Here's how.
When a user requests to access your website, that request travels to the server, which then loads the requested data on its device. That means that the farther the datacenter is from the user, the longer it takes for the data to reach it. This delay often leads to slower website loading times and negative user experience.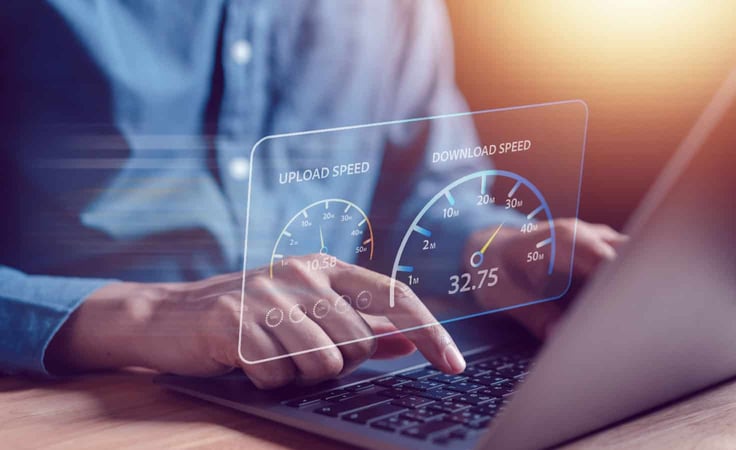 Think of it as ordering food via DoorDash. If you choose a restaurant far from your location, you'll have to wait a little longer for your order to arrive at your doorstep. On the other hand, choosing a restaurant close to you means you'll receive the order faster. That's how distance plays a role in transmitting data from the user to the server and back in the world of web hosting. Choosing a datacenter close to your target audience is one way to reduce latency and improve website speed.
In addition, Google often looks at website speed when determining search rankings. Because Google and many other similar search engines want to provide the best possible user experience, they tend to rank websites that load faster than those that don't. So if you're targeting a particular audience in a specific region, hosting your website on servers within that region is a great way to boost its speed and overall SEO performance.
Let's say you run a travel blog that talks about the best travel destinations in Australia. Such a blog would load faster, perform better, and rank higher in search engines if hosted in datacenters located in Australia.
Which Australian Web Host Is the Cheapest?
Again, it all boils down to the specifics of your hosting plan. Using the two Australian hosting plans I've mentioned here as examples, you'll find that Crazy Domains is generally cheaper than Digital Pacific, but not in all aspects.
Here's how the specifics come into play. Take the Windows hosting plan offered by Crazy Domains as an example. If you choose its 10-year hosting contract, you'll end up spending less than if you opt for the one-year option.
The same applies to Digital Pacific's hosting plans. It offers month-to-month hosting plans, which are generally more expensive than long-term hosting plans. For perspective, at the time of writing, Digital Pacific had a special welcome offer allowing users to save up to 35% if they chose their three-year Personal Basic plan over the monthly payment option.
How Do I Choose a Hosting Plan?
Your website's needs will always come first when choosing a hosting plan. One way of doing this is by considering the type of website you have. Is it a personal blog, an eCommerce site, or a resource-intensive website?
Also, what is the expected traffic volume, and how often do you expect to receive said traffic? Is it seasonal or constant? For seasonal traffic, you'll want to go with cloud hosting because it allows you to scale up and down as your traffic grows or shrinks.
Also, think about the required storage space. If the site needs a lot of storage, you should opt for a web host that offers unlimited storage or, at the very least, no less than two terabytes.


Make sure you have a rough idea of the type of hosting that suits your needs. That will make it easier for you to choose the right plan.
Shared, VPS, dedicated, and cloud hosting are the four most popular hosting options you'll come across in Australia and in most parts of the world. You should settle for shared hosting if you're looking for a cost-effective host that best serves small websites with moderate traffic.
VPS hosting is also a great option, but you should only take this route if you're looking for dedicated resources, more control, and flexibility.
Dedicated hosting, the third option, works best if you need to rent the entire server for your website. This hosting option will provide maximum performance and control but is more expensive than shared and VPS.
Lastly, cloud hosting works best if you need to host the kind of website that has fluctuating traffic, storage, and memory needs. In other words, this would be an excellent option for websites that tend to receive more traffic during certain seasons (think of a Black Friday sale as an example).
The hosting provider's reputation, reliability, and support services should also influence your decision. But that's not all. You want a plan that guarantees security, provides regular updates, and has at least a 99.9% uptime guarantee.
What Is Included with My Hosting Plan?
Hosting plans come with different features and prices. As we saw earlier, some hosting providers will charge extra for these features, while others will include them for free. Take HostArmada as an example — I mentioned how this host offers many free features while keeping the prices low.
That said, I'll go over some of the basic features you'll find in any hosting plan.
The hosting plan will include a certain amount of disk space. This is where your website files, databases, emails, and other data associated with your website reside.
The plan will also come with a specified amount of bandwidth, which is the amount of data transferred between your website and visitors when they access your site. Other plans offer unlimited bandwidth.


Most plans also allow you to host at least one domain name, such as www.yourwebsite.com, rather than use a subdomain or a free domain. And to give your website or business a more professional feel, the hosting provider may offer free professional email accounts, e.g., info@yourwebsite.com). SiteGround is my favorite free email hosting provider.
Some hosting plans may include a website builder tool you can use to create a website just by dragging and dropping pre-designed templates. Wix is the best drag-and-drop website builder I've used.
In addition, no matter the hosting plan you choose, it will come with a control panel, such as cPanel or Plesk. This is where you manage your website files, databases, email accounts, domains, and other related settings.
Lastly, most basic hosting plans will feature advanced security measures either for free or at a small fee. I'm talking about SSL certificates, firewalls, malware scanning, and routine backups to help protect your website from common threats.
More Web Hosting Freedom, Better Choices
Now that you have seven different web hosting options to choose from in Australia, you can make better choices about what exactly your website or application needs. The world of web hosting has evolved so much; why settle for less when you can have more?
Granted, choosing the best host for your website or application isn't a walk in the park. One bad choice is all it takes to ruin your experience. While there is no perfect web host, you just need to choose one whose pros outweigh the cons. Luckily for you, our team of web hosting experts has tried, tested, and rated these hosts so you can go straight into choosing what works best for you and not second-guess your decisions.
Further Reading: "7 Best: Web Hosting in Australia (Oct. 2023)"
Hopefully, our recommendation of HostArmada fulfills all your web hosting needs. Starting at just $2.49 per month and rated 4.8 overall, HostArmada gives users plenty of bang for the buck. Among our favorite features:
FREE cPanel integration and Softaculous apps
Auto daily backups and web application firewall
Reliable and redundant cloud servers
FREE SSL encryption and website migration
99.99% uptime guarantee
If you'd like recommendations similar to HostArmada and others in 7 Best: Web Hosting in Australia (Oct. 2023), check out these popular guides. You'll find comparisons of HostArmada to other hosts on pricing, features, support and more:
And of course, if HostArmada is your top choice, you can get started now at just $2.49/month. HostArmada is easy to set up and scale, no matter the size of your next project.
Advertiser Disclosure
HostingAdvice.com is a free online resource that offers valuable content and comparison services to users. To keep this resource 100% free, we receive compensation from many of the offers listed on the site. Along with key review factors, this compensation may impact how and where products appear across the site (including, for example, the order in which they appear). HostingAdvice.com does not include the entire universe of available offers. Editorial opinions expressed on the site are strictly our own and are not provided, endorsed, or approved by advertisers.
Our Editorial Review Policy
Our site is committed to publishing independent, accurate content guided by strict editorial guidelines. Before articles and reviews are published on our site, they undergo a thorough review process performed by a team of independent editors and subject-matter experts to ensure the content's accuracy, timeliness, and impartiality. Our editorial team is separate and independent of our site's advertisers, and the opinions they express on our site are their own. To read more about our team members and their editorial backgrounds, please visit our site's About page.